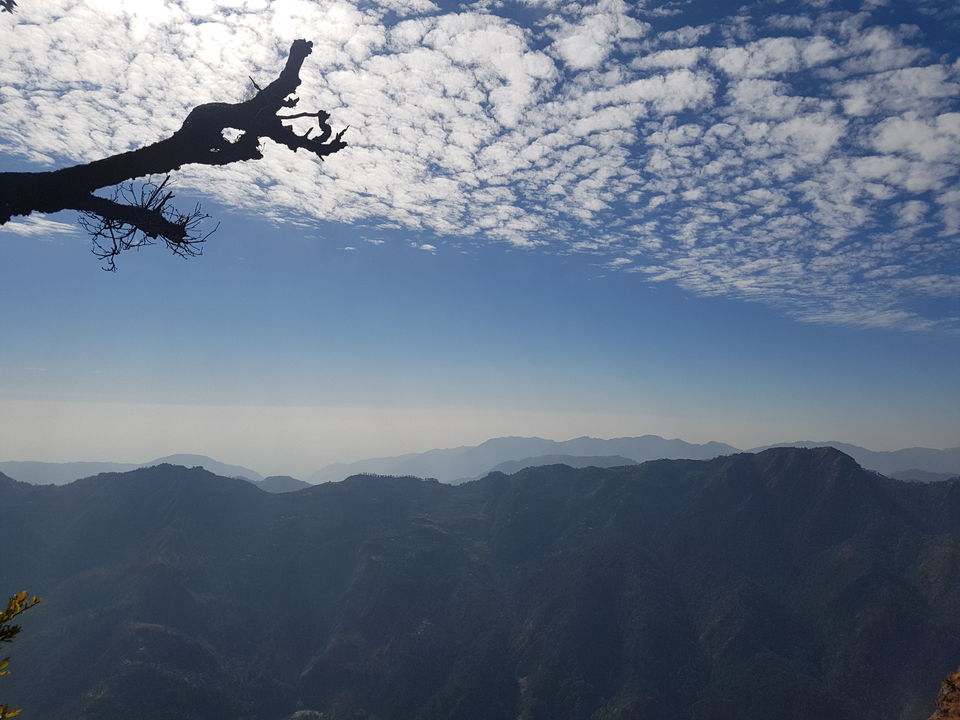 Jilling Estate, you were one-hell-of-an emotional experience. No matter how hard I try (believe me, I am trying to for the past 8 months) I couldn't write this post as a regular one. Nevertheless, I would still love to talk about this experience.
Jilling Estate is a home-stay owned and managed by the Lall family. Steve Lall built this place from scratch, found the love of his life, and got blessed with two beautiful children. One fine day, a young, adventurous guy came to stay at his humble abode, and little did Mr Lall knew that he would turn out to be his son-in-law (Karthik - whom I spoke about so candidly). Now, the homestay is managed by his daughter - Nandini as Steve uncle had a bike accident and was injured very badly. He is beautifully recovering now (Getting his mojo back - see pictures down below). Well, I rounded-up this entire story in a few sentences, but you need to see and feel it to believe it.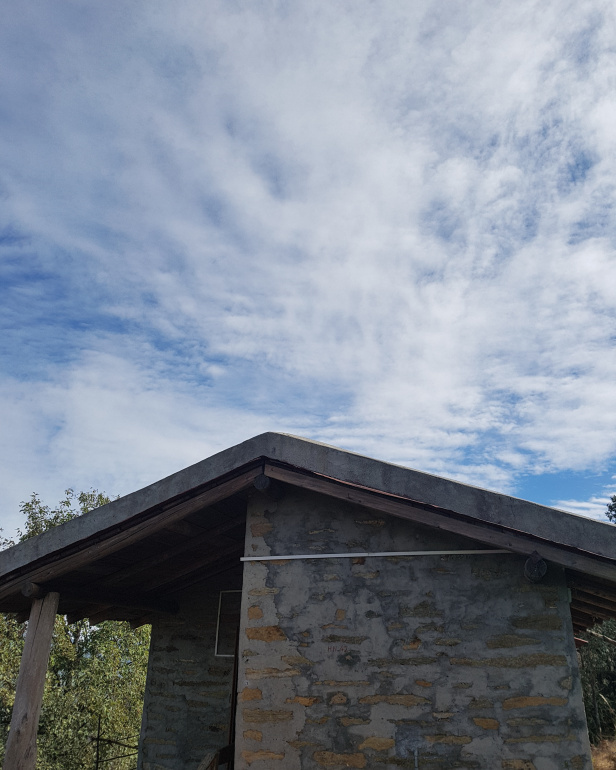 I would say it was a lucky day that I came across this place, and decided I will spend the new years' here. We were three (the usuals) - my partners in exploration. Since we were on the fortunate side, another lucky thing happened with us was when we were leaving for Jilling Estate, Nandini called saying - "Hey guys, we have got 'DERA' free for you." Completely, oblivious to what Dera is, we tried to reciprocate the excitment. Alas, we reached matial village to start our hike thinking we are these extremely fit individuals who can carry their backpacks (over-filled backpacks is an understatement!) and hike uphill for an hour and a half. We realized very soon that we can't, like it was not more than 10 minutes of walking. Thank God, we did realize it! Lesson learnt (Although basics in hiking, but you got to act 'cool' whattudo).
On our way, we met a couple of fellow travellers, staying at the lower bends of the estate. Finally, we reached the much awaited - Lall Home! We met Nandini, Karthik, and Aunty who welcomed us very warmly. I was personally pretty happy that I had reached, and there is nothing further. We will just be walking for another 5 mins or so to our room. Stupid, Stupid of me! They broke the glacier on me, saying - "Dera is another 20 minutes hike from here, we were assigned a care-taker who would take care of all our needs". However, as further as we went inside and up the estate, it felt as if something was changing inside of me.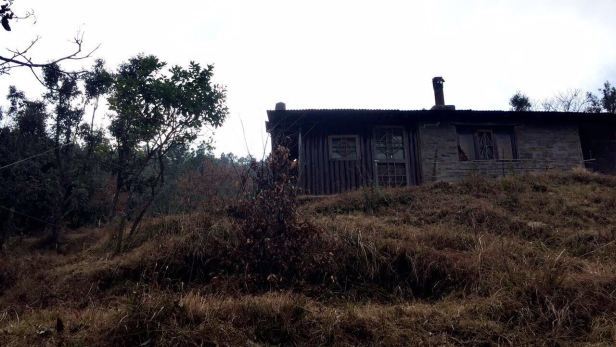 I started acknowledging each- and every-thing around me. Whether it was the husk for the animals, the greenhouse for the vegetables and fruits, the lovely dogs of the estate, the lush and green forest, and the list goes on......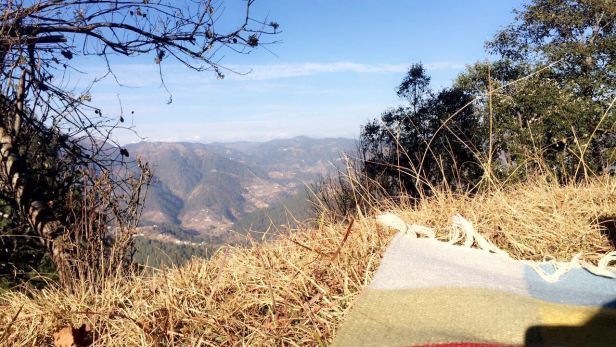 Now I can say with all confidence, I had reached my destination.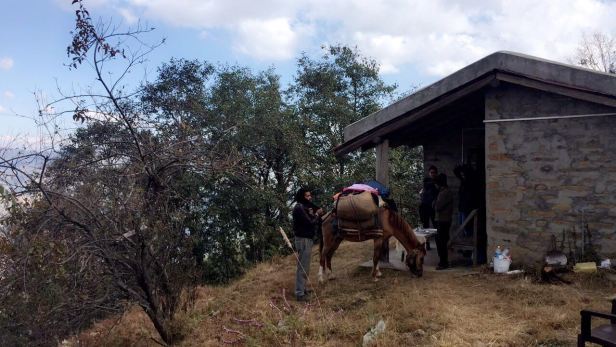 Dera, home for next two days. (Suggestion: stay for as long as you can if you really want to relish the place)
It is a cottage right at the top of the mountain ridge. The highest cottage (in terms of elevation) in Jilling Estate. Even though my hands itch to tell you, I don't want to spill all the details of the cottage. You need to experience it yourselves, and believe me that it's worth every penny.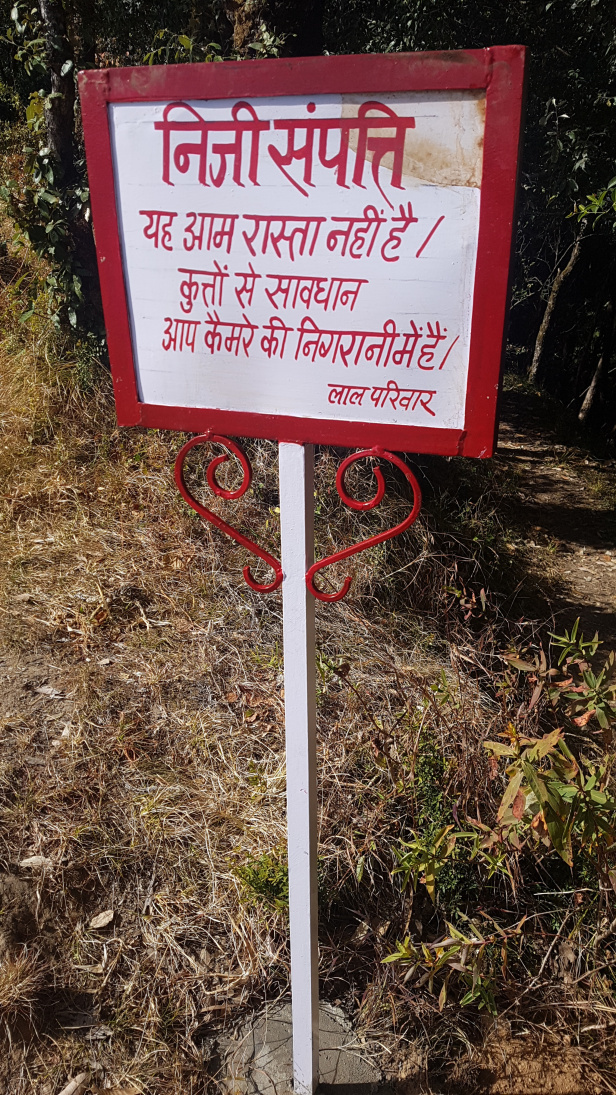 The Lall family has built this place with truck -loads of love, fed it with happiness and joy, and nurtured it with utmost care. It is a home away from home.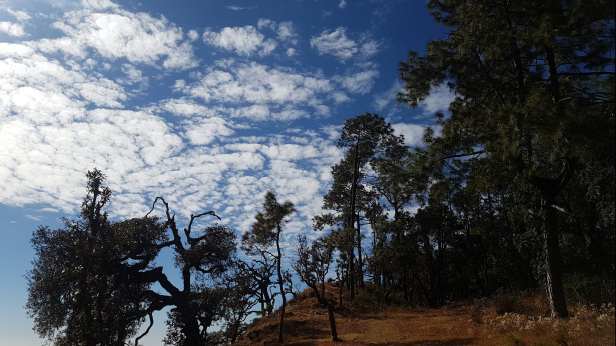 This is the place where you can actually hear your own thoughts, dwell upon them and get lost. At least that is what happened with me. As much as different temporalities make you aware about yourself - it also plugs in the consciousness you need the most. Just look around, feel the air, the jungle, mountain tops around you. Enjoy the quietness and stillness around you.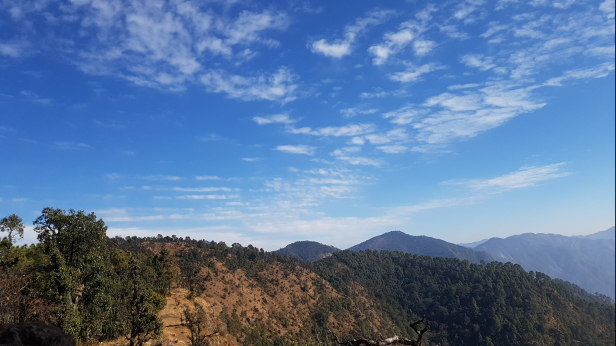 Next day, we took a small hike further ahead of Dera to see the valley from the top and the vast stretch of mountains, but the moment just awed us even more (It was our aahhh-moment!). Even though we acknowledged the others' presence, we did not talk for hours. After spending a couple of hours in that tranquillity, we had to come down to have our lunch so that we are ready to kick-start our new years' eve in kumaoni style.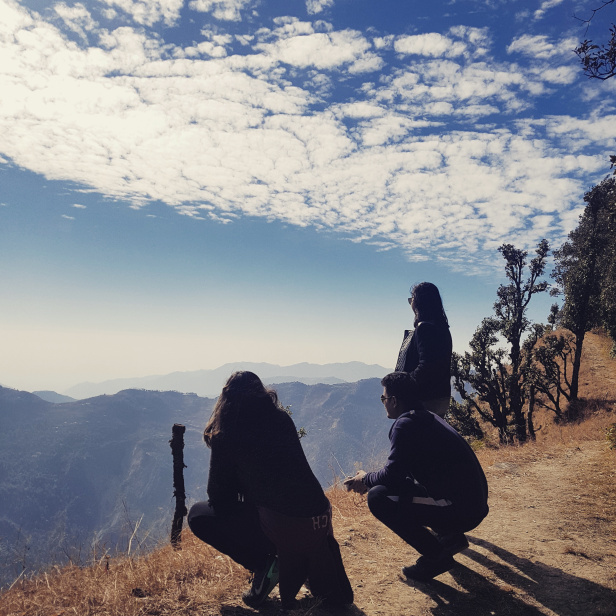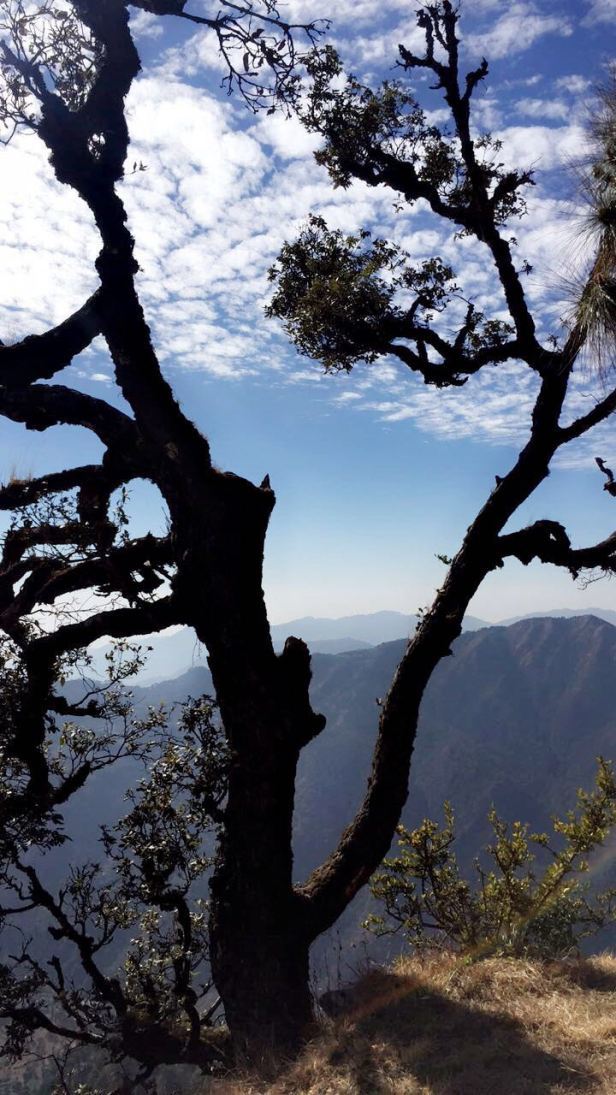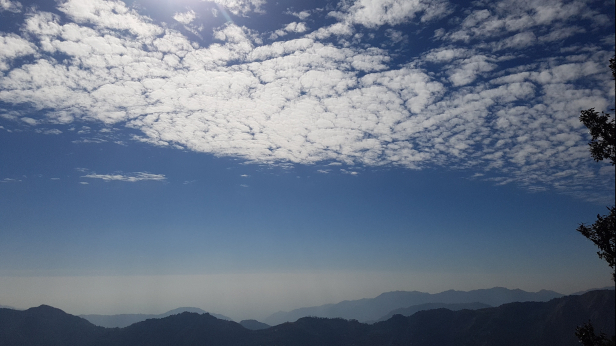 There it was- in the house of Lall's- the eccentric kumaoni singers, musicians, and dancers starting the celebration at an all new level. It was for the first time when we realized that there were so many people out there from different walks of life - some old, young, very young. Yet, equal amount of energy was flowing from all corners. Aunty came out with a thali to put a 'Tikka' on our foreheads and bless us with flowers, making us feel that we are a part of her family. It was traditional, emotional and we loved embracing it!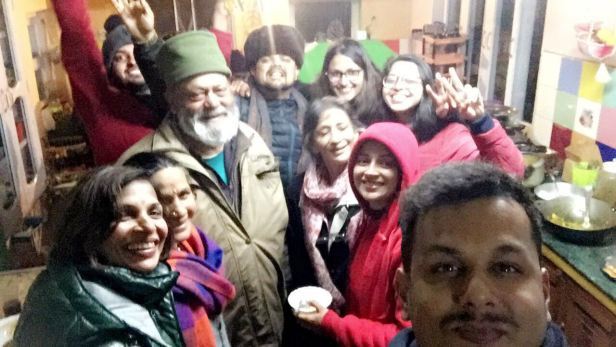 The house was filled with traditional kumaoni music; laughter of men, women, and children enjoying and dancing; some chattering around the fireplace; nandini and karthik busy getting the most-amazing-moutwatering-delicious mutton roast ready; all helpers and cooks with their families becoming a part of the celebration; some cousins and immediate family of the Lall's along with friends from nearby.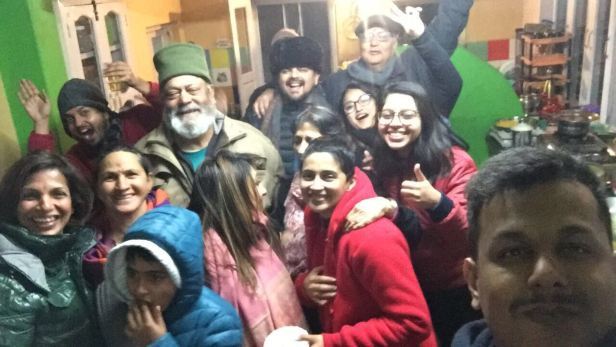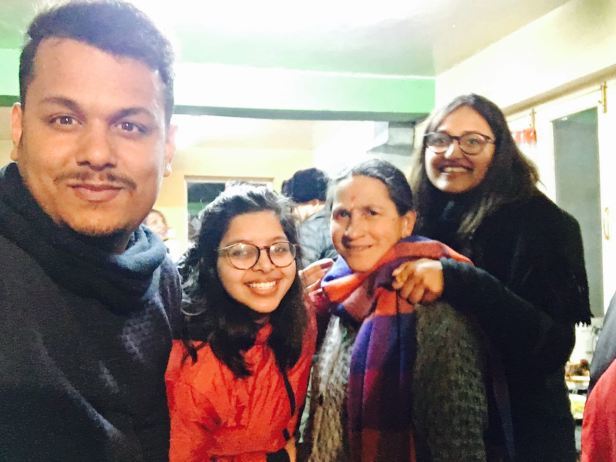 That night we all were "ONE" family, as confidently as I can say, we all became a part of the Lall family. I am sure everyone of us took something special back.
Like I said in the beginning, it is one emotional experience for me. I can't fully explain it in words, but I did realize we can stay happy in the most out-of-our-imagination sort of places if we just choose to appreciate it and graciously accept it.
With all my gratitude - To the Lall family. Thank you!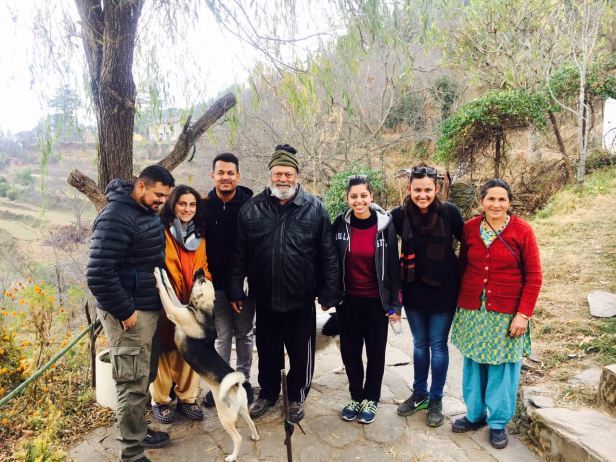 From left to left - Karthik, Nandini, Parth, Steve Sir, Shilpa, Me, and Aunty. Most importantly the stretched member of the family jumping on Karthik.