Hearing endless praises of the beauty that resides in Uttrakhand, I decided to set out my foot to discover two hidden gems of the state. The first lap of my discovery was to station in Binsar along with two of my ardent fellow travelers. So, I decided to drive from Noida to Binsar on a cold winter morning; kick-starting my journey. As we drove past the famous lake of Nainital, the road changed its landscape with curvy and narrow bends, lush pine trees, patches of dense forests, and with the increase of altitude the air getting colder.
We knew we were at the right place, but to-your-much-surprise, I am not going to describe the beauty of the place by talking about various things we did or where all we traveled, walked and hiked.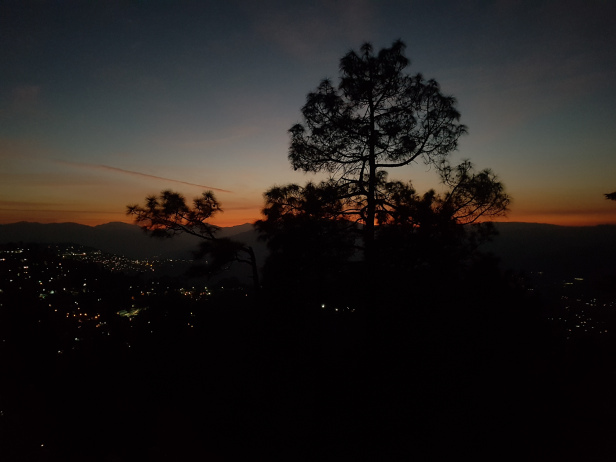 My travel experiences are carved-out in different temporalities, and this post delves into a whimsical bond I have with the mountains. A painting that Michael Ondaatje creates using his power of poetry in 'The Cinnamon Peeler' to capture the essence of subjunctive possibilities.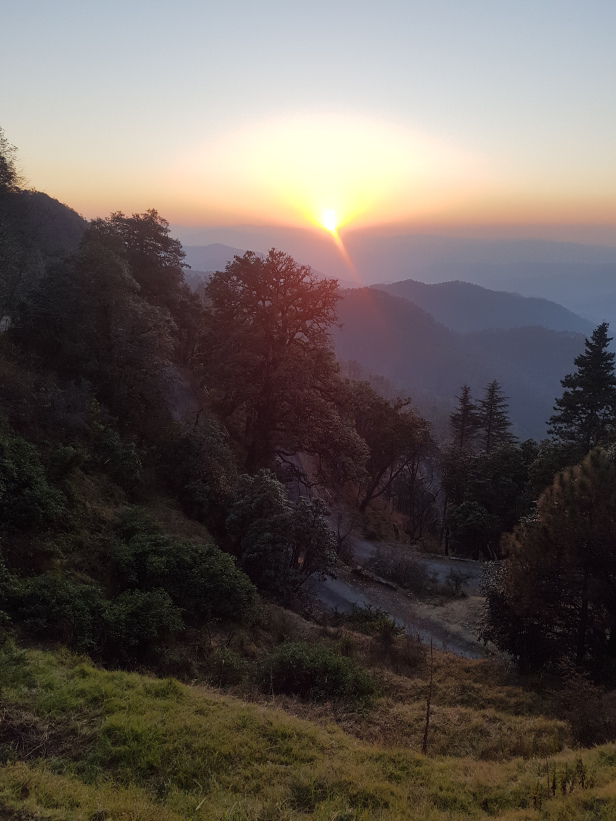 The first rays entered the room, resting on my cheeks, nudging me to wake-up, and open the door to welcome the smell of the morning. Stepping-out, I was instantaneously reeking of a mind-clouded-with-worldly-pleasures.
Why was I in such a state?
My eyes witnessed the mountains rising to a new beginning embracing the warmth of the sun- standing tall, confident, smiling and shining. Accepting the day as it comes without even an ounce of terrestrial expectation. I couldn't help but feel counteractive.
I re-gained my composure and decided to open my wings to fly in between the enchanted sky and Trishul peaks. Each ascent came with an intense blow of irresistible desire for freedom that I couldn't gauge.
Finally, I decided to land in the midst of the forest with a powerful feeling of both fear and fascination, of being in a state of admiration. I was overwhelmed by the thought of how magnificent these mountains are and my cognizance is minuscule.
I would like to quote a few lines from a song by Tora (Band) - 'Jaigantic' that didn't leave me for a moment:
"Those times we've had
I felt you, I want it back
And I'm sure you do
Oh, oh, oh-oh, oh-oh"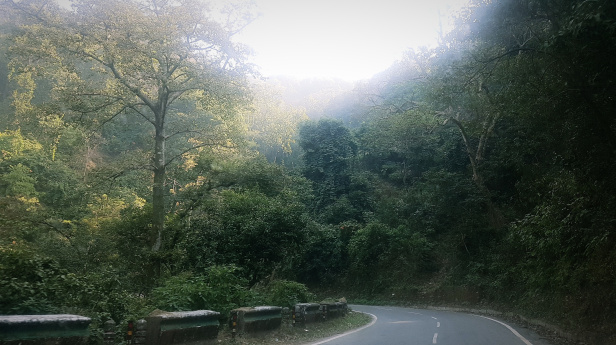 This post will not be complete without sharing my incredible experience with two fabulous people we met and conversed with - Nina Aunty and Sumeet Uncle. This couple likes to live life on the edge. Extremely quirky and adventurous. I am thankful to them for adding the perfectly aged "wine" to our journey, and my fellow travelers will echo to that sentiment.
Information about Binsar:
Place to Stay in Binsar: Mohan's Binsar Retreat. The entrance will spin your mind by saying "this is not what I paid for", but the minute you step in the retreat it will sweep you off your feet (Check-out the picture below). We got a chance to visit the 'Mary Budden Estate', and if your pocket supports, do plan to stay on the estate (It is breathtakingly beautiful!).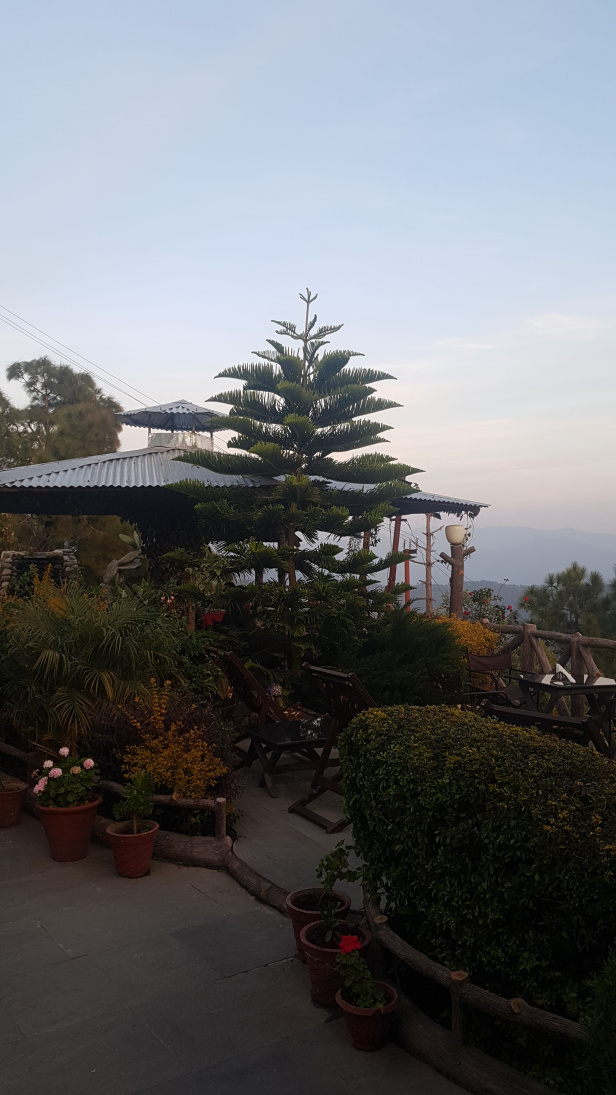 Food options: Stop-by for a meal on the way or coming back at Mountain cafe, Nainital (Italian and Continental); Maggi point (Almora-Binsar Highway); Almond Cake and kumaoni chicken at Mohan's cafe (for non-veg lovers), you can try the kumaoni hari subzi and dal as well at the cafe. Places to visit: Binsar Wildlife Sanctuary and Jageshwar Temple.
Best sunset (Time and place): Simba Cafe. Be there by 4:00 PM.
Julley!