Picture perfect overcast skies, dramatically green valleys and a hundred or so silvery waterfalls make Shillong a destination beyond definition. This one city will make you realise how you can find beauty at every corner! Whether it is the awe and wonder that captivates you as you enjoy the panoramic views of the city from Shillong hill, or the charm of isolation that draws you in the surrounding groves of tall, evergreen trees of Upper Shillong, every nook, every street, every lane here has a story that is waiting to be unraveled. But if there is one thing that is even more attractive than its natural beauty, it is the eclectic mix of cafes in Shillong and their unwavering bond with music. Is it any surprise, that while the world was enjoying the trance of parties in Goa, or the taste of Israeli food in Dharamshala, Shillong created a niche for itself amongst people looking for unique music and delicious food!
Here's a list of the best cafes in town for some delectable bites and soaking in the local vibe.
Cafe Shillong Heritage, a quaint little eatery perched on the beautiful hills en route Tripura Castle, is known for tempting food and equally tantalising mountain views. Go here for a cup of Hazelnut coffee, a plate of steaming chicken momos and just take a book to read as you sit by the fireplace soaking in the serenity. And if you are there on a Sunday, you are in for a musical treat. Young talented musicians are generally found performing here. Expect to be serenaded by melodious new tunes and stunning renditions of some old classics at this one of the best cafes in Shillong.
Cost: ₹800 for two
Cuisine: Asian and finger food.
Standout dishes: Momos, Shillong noodle and hazelnut coffee.
Timings and location: 12 pm to 9.30 pm; Royal Heritage Tripura Castle, Tripura Castle Road, East Khasi Hills, Cleve Colony.
Contact: +91 364 250 1111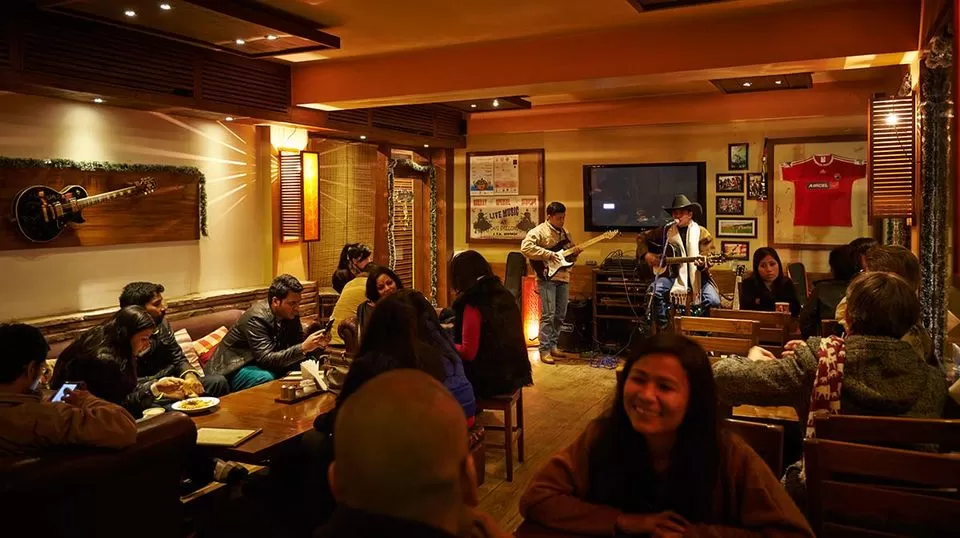 ML 05 Cafe is Shillong's first concept cafe and a tribute to the city's penchant for long drives and biking community. It is, therefore, no surprise that this place celebrates the love for bikes, vehicles and food. A little off the road from the city, it is flanked by a canopy of trees and a blue pond. The decor may seem something out of a 70s car garage with highway art and bright colours all around, but it is also a cozy, comfortable space where you can share more than just food and your love for bikes. All bike lovers will appreciate the gleaming Harley Davidson set in the middle. The lighting is done with bike lights and is a delight to look at. The interiors are done up with Meghalaya upholstery, quilted mattresses and cushions.
Cost: ₹700 for two
Cuisine: Italian and local Meghalayan cuisine
Standout dishes: Chilly pork, pizza, chilly cheese toast and chicken alfredo pasta.
Timings and location: 11 am to 8 pm; AH 1 | Horti Hub, Before Eastern Air Command, Shillong
Contact: +91 70850 56522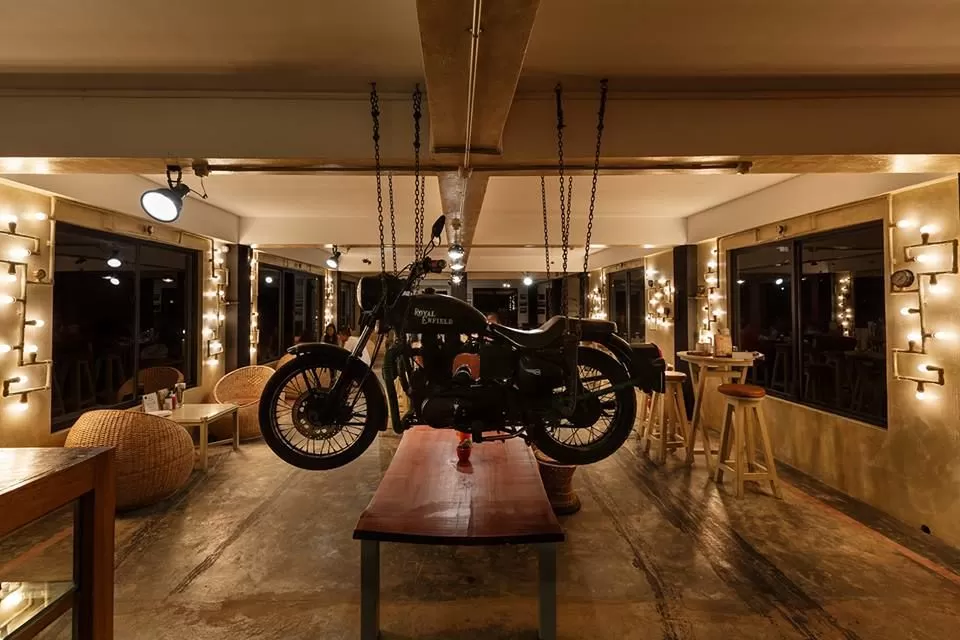 Opened as a patisserie in 2006, Little Chef Cafe is arguably the most popular and happening cafes in town. Known for their brownies and black forest cake, they are now also famous for serving continental dishes using local ingredients. The cafe is one of the favourite places for locals to hang out, and you can generally see people popping in for a cup of coffee or tea with a croissant or a plate of delicious tea cakes any evening. Their beverage menu is also extensive and innovative.
Cost: ₹700 for two
Cuisine: Italian, continental and bakery.
Standout dishes: Pepperoni pizza, brownies, croissants, Irish coffee.
Timings and location: 10 am to 8 pm; Laitumkhrah Main Road Shillong
Contact: +91 85750 13498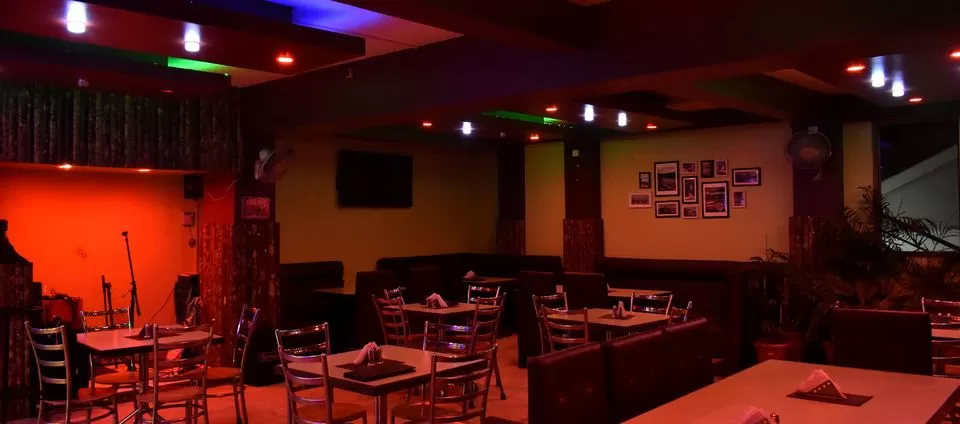 Munchies is a unique cafe with an individualistic identity. It has a classy decor, and offers Lebanese, Russian, Italian and Mexican food. Located in the hub of Shillong, Munchies enjoys a huge student crowd. Their pocket-friendly prices and fast service makes it very popular and the al-fresco charm of it being in a parking lot just adds to everything. They are also known for adding a healthy dose of cheese to almost each dish.
Cost: ₹700 for two
Cuisine: Lebanese, Russian, Italian and Mexican
Standout dishes: German sausages, pan fried shawarma rolls and good old Indian chai.
Timings and location: 11 am to 8 pm; Laitumukhrah main road, near Don Bosco Square, Shillong
Contact: +91 89740 87724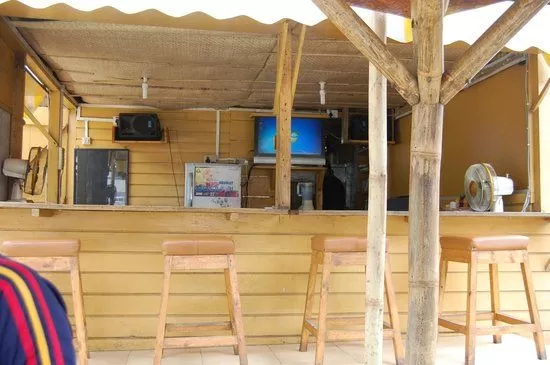 Dylan's Café is a place that worships Bob Dylan and his music. The walls are decorated with vinyls and posters of different artists, however Bob Dylan is clearly the king. There is also Bob Dylan merchandise available for sale. The roof is filled with tiles that have been artfully decorated by customers. There are flower pots in every corner and pleasant bursts of colours. When it comes to the food, this cafe in Shillong will remind you of typical menus served at diners across America. Apart from food, there are many board games that you can pick and play and the cafe has the best live music in the town (according to locals!)
Cost: ₹800 for two
Cuisine: American
Standout dishes: Jaw Breaker Burger and Freak Shakes.
Timings and location: 11.30 am to 10 pm; Opposite St. Edmund's School, Fruit Garden | Risa Colony, Shillong
Contact: +91 70850 56522
Have you been to any of the above mentioned cafes in Shillong? Or do you have any further recommendations on where to eat in Shillong? Share your experiences and suggestions on Tripoto today! Also, subscribe to Tripoto's YouTube channel for the best of travel videos.
Frequent Searches Leading To This Page:-
famous cafes in shillong, best cafe in police bazar shillong, cafes in police bazar shillong, best cafes in shillong, top cafe in shillong