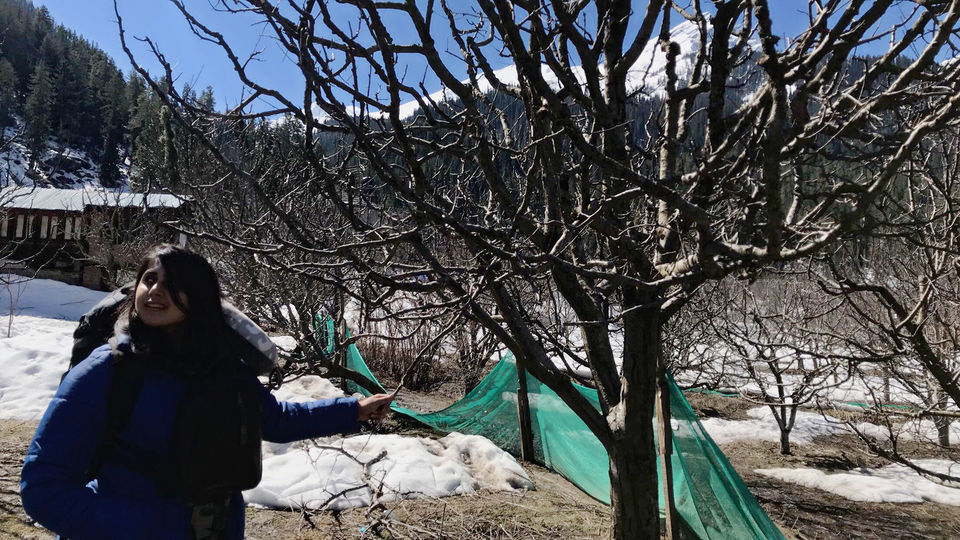 Following 14 - 15 hours of movement and 30 minutes of trek from Barshaini Dam to Kalga Village, we at long last ended at one of the bistros in Kalga to get some breath after that thorough and dangerous snow trek. Our first nibble in the open bistro alongside the orchids and excellent cold mountains see, we had our Tea with some impressive Maggi cause maggi is one thing which one ought not miss it at any cost, regardless.
Me and my companions after a great deal of research back home with respect to our stay chose to go to Holy Cow Cafe and Beds, for which we had booked before hand by paying a little add up to affirm our booking and furthermore they were understanding to direct us our way to the stay.
It appeared to be another 20 mins of trek to achieve our cabin yet it was all justified, despite all the trouble as it was toward the finish of the town, separated and flawlessly found and encompassed by all snow.
We spent our whole day resting, hoarding and becoming acquainted with about Kalga.
Holy Cow Cafe and Beds is the ideal spot to remain both in summers and winters with the hippy style inside and the quite stunning sustenance including pancakes, Indian and Italian food. The staff was coordinating from multiple points of view where they even endeavored to organize a little birthday festivity for me alongside my companions. Taking all things together, it was the ideal bundle that anybody could have ever requested.
In this way, that is the manner by which our first day in Kalga went where anything that we requested incorporating alcohol was accessible in the shop there where you can discover everything from basic need to alcohol. It was smooth and a tranquil day as expected it to be.