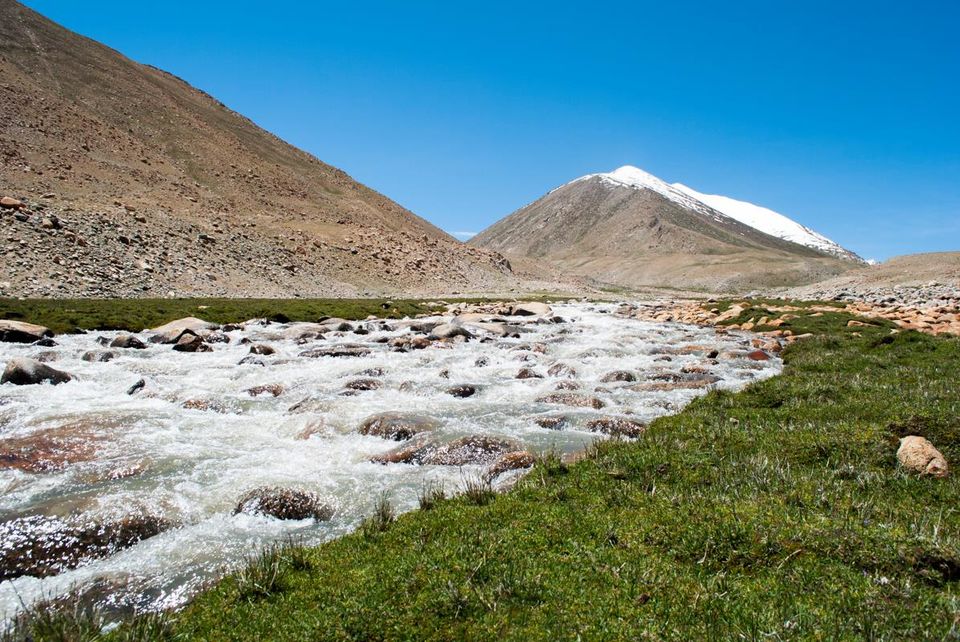 It is really easy to look at pictures of Pangong Lake and form several different assumptions about it. The first being - "Oh it must be the post processing" or "it always looks better in the pictures"
In reality though, both these assumptions are downright false. No picture, raw or processed can do justice to the pristine magic that hits your eyes, also known as Pangong lake. I know enough has been written about the lake the last few years it became popular but I can never get over the effect this place had on me.
All your senses are so enthralled at the sight of this lake that before you know it, your eyes will well up with a surge of gushing emotions.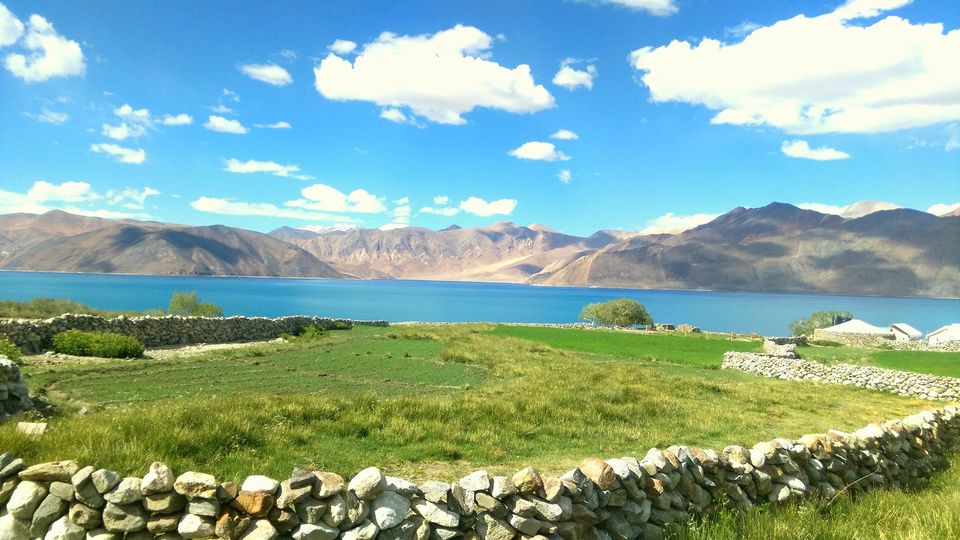 Getting to the lake is not as rosy as this description though. It is back breaking 6-hour drive from Leh which I think is justified because a sight like this should not come to you "easy".
The first sight of the lake came in where I almost gave up and silently muttered "This lake better live up to the hype" and right when your eyes hit the purple and blue hues of the clearest waters you will ever see in your life, every nagging doubt fades away and the sore behind heals itself.
I never thought a lake could make me weep like this one did.
The cherry on the cake was the location of our camps which was right at the shore of the lake. I still remember the ear to ear grin the entire group had on their faces when we noticed this.
We reached Pangong at noon and were fortunate enough to catch the sunset and phenomenal evening skies at the Lake. The night at the camp was the coldest night of the year for me but neat old monk given by trusted friends came in handy (god bless them!).
We woke up really early next morning with the backdrop of Raag Bhairav being sung by a very talented friend and walked the entire stretch of the lake, heads tucked into our jackets and scarves.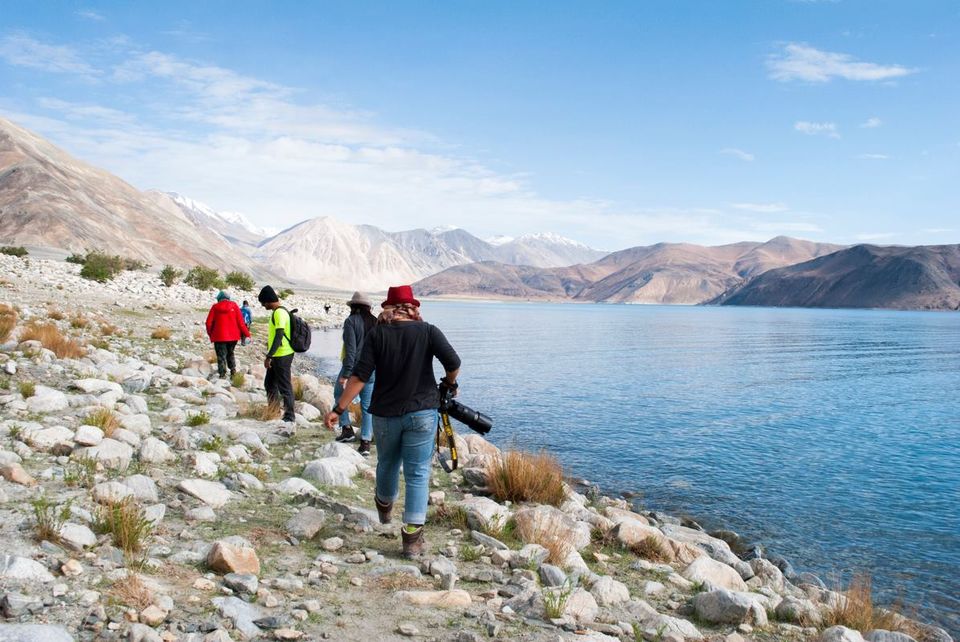 I remember I kept turning around and soaking in every single bit of the lake my mere mortal eyes could take in that morning...
and vowed to go again!