Reached late evening, had already booked tents and a cottage to stay in.
Had a Riverside dinner around a bonfire chitchatting with friends.
Morning was absolutely mesmerizing as we did not have a clue what amazing scenery was around us. Our eyes opened wide seeing the dense forest ahead of us and a calm, crystal clear Umngot river.
In awe of that beauty we started exploring the place. Crossed the hanging bridge which is both fun and adventure.
Umngot river is known to have a crystal clear water and it's amazing how locals also keep it so clean all the time. We went for Boating in the river.
Sports like Zip lining across the river, kayaking and cliff jumping are also available depending on the climate.
After a khasi meal ( Jadoh - meat rice) we left the place keeping it in hearts forever.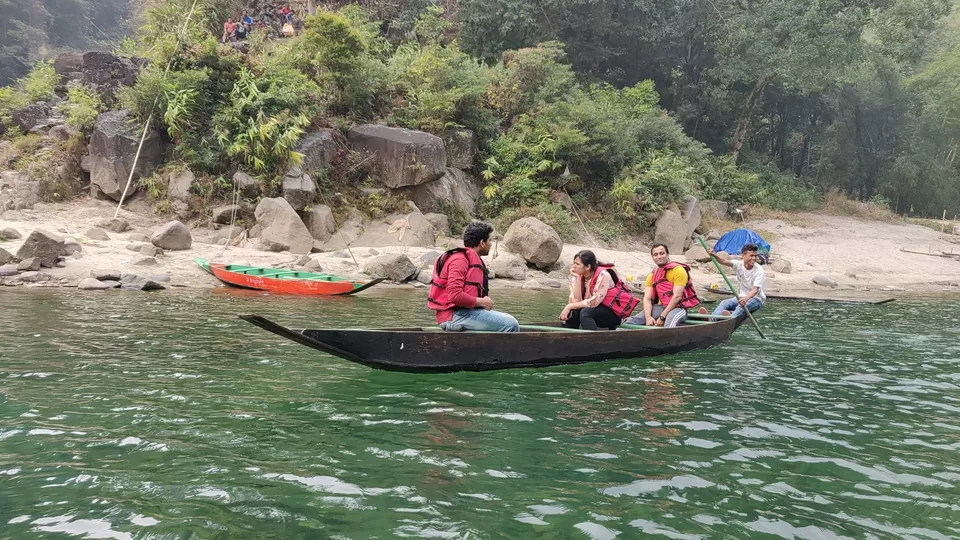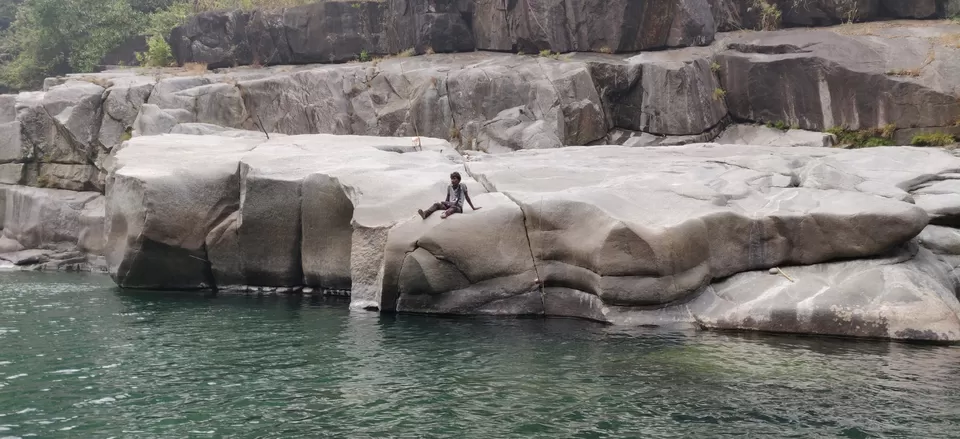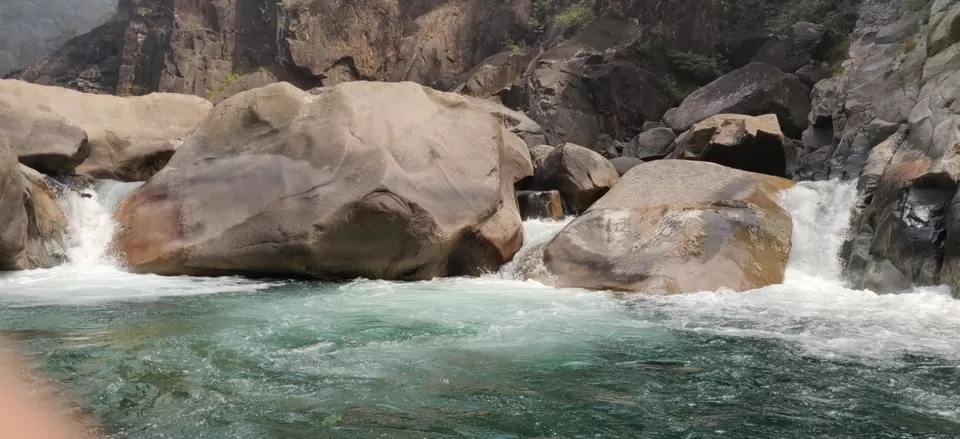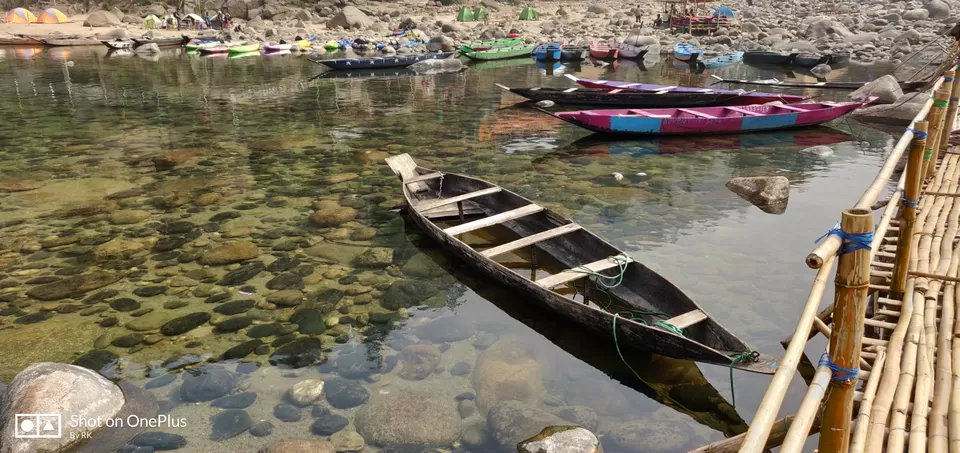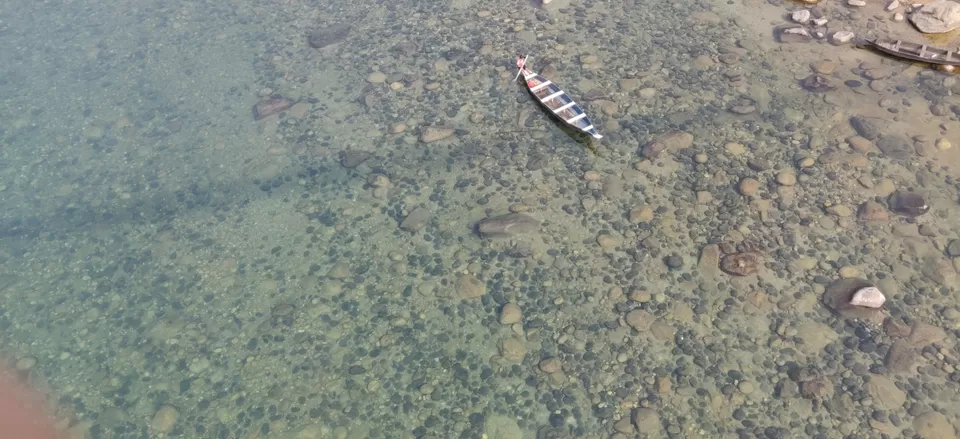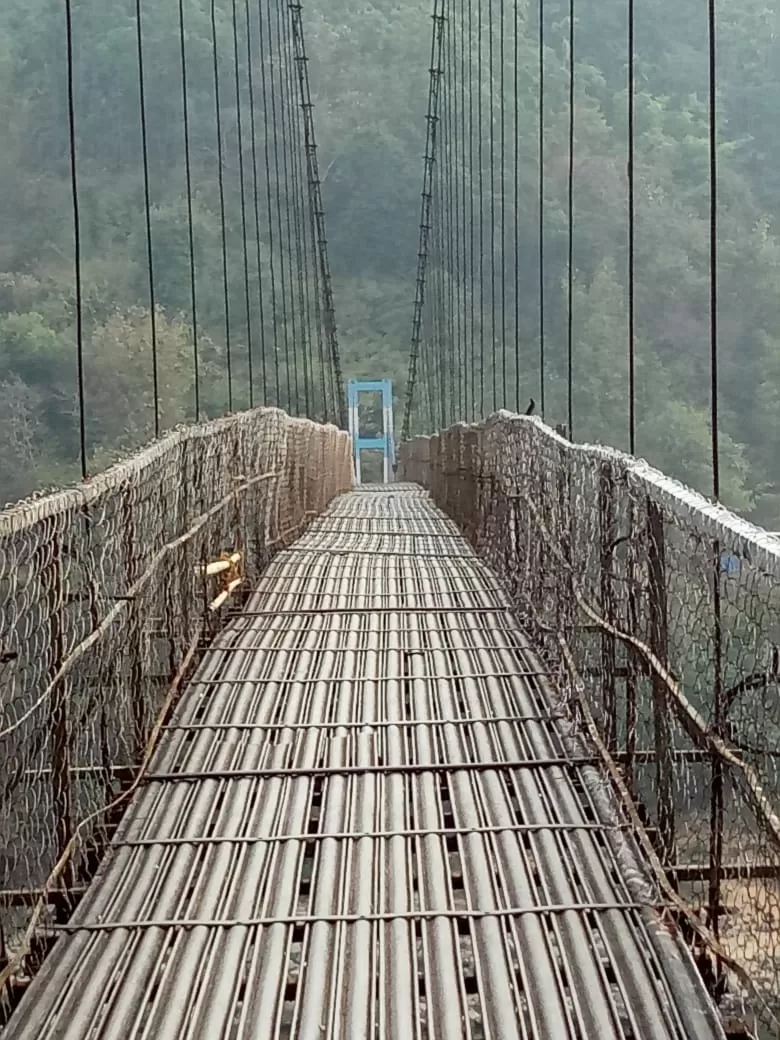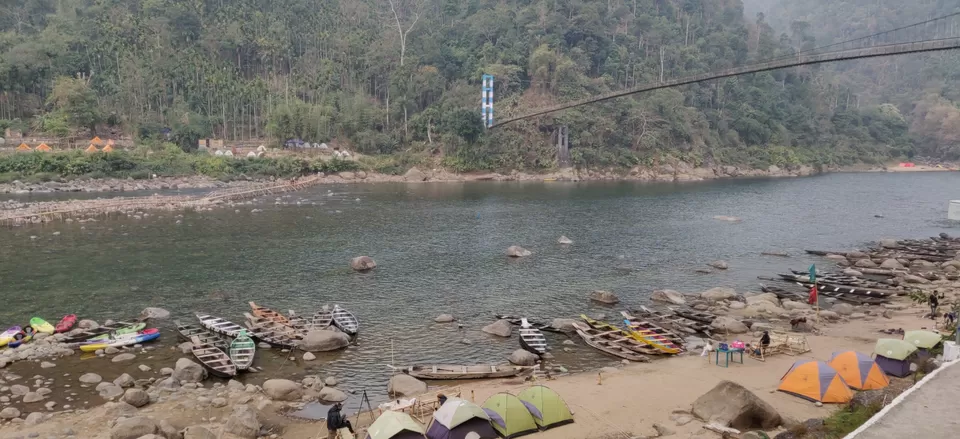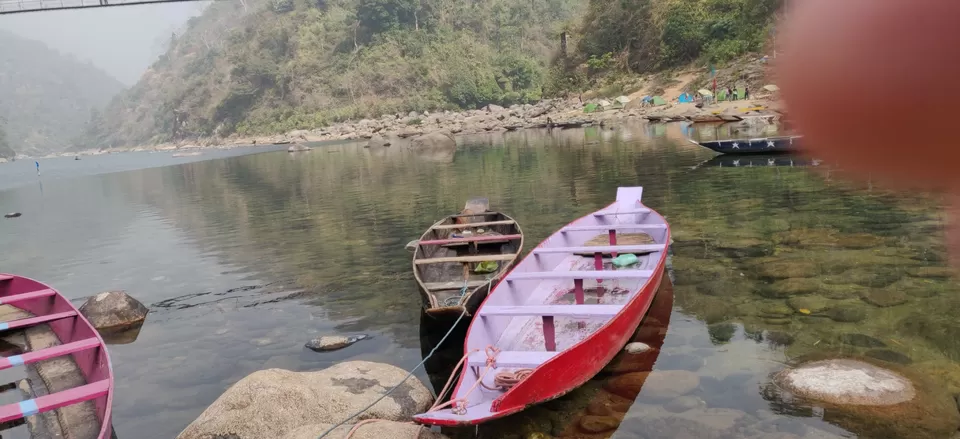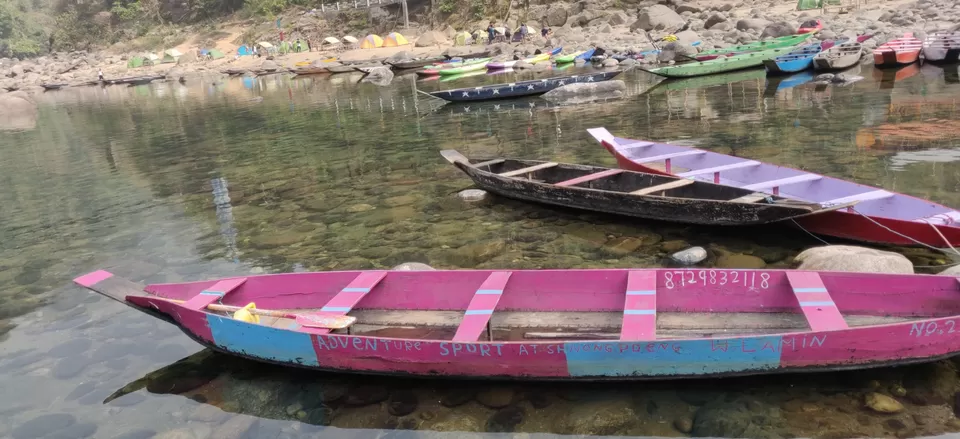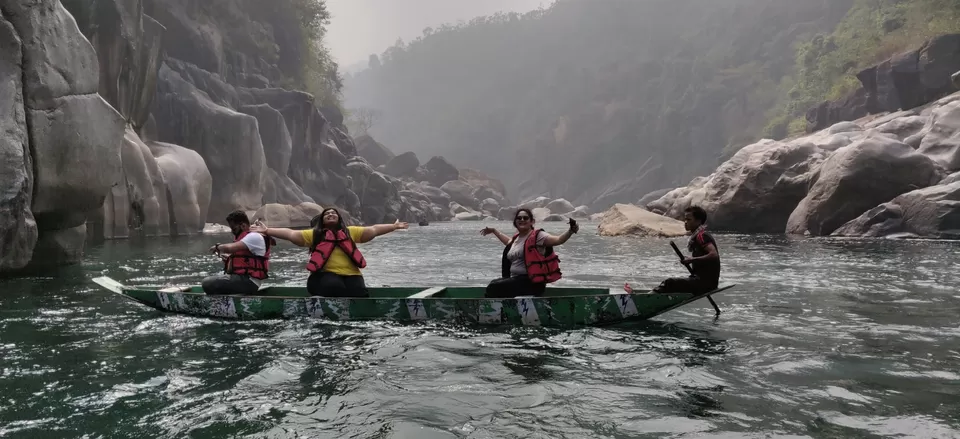 After the enriching Camping experience, now it was time to see the Harmony of Man and Nature at Mawlynnong - A living root bridge.
The living root bridge is made of rubber tree roots. It was built by indigenous people of north east to be able to cross the river without hurting any tree and that's how the Root bridge came into existence.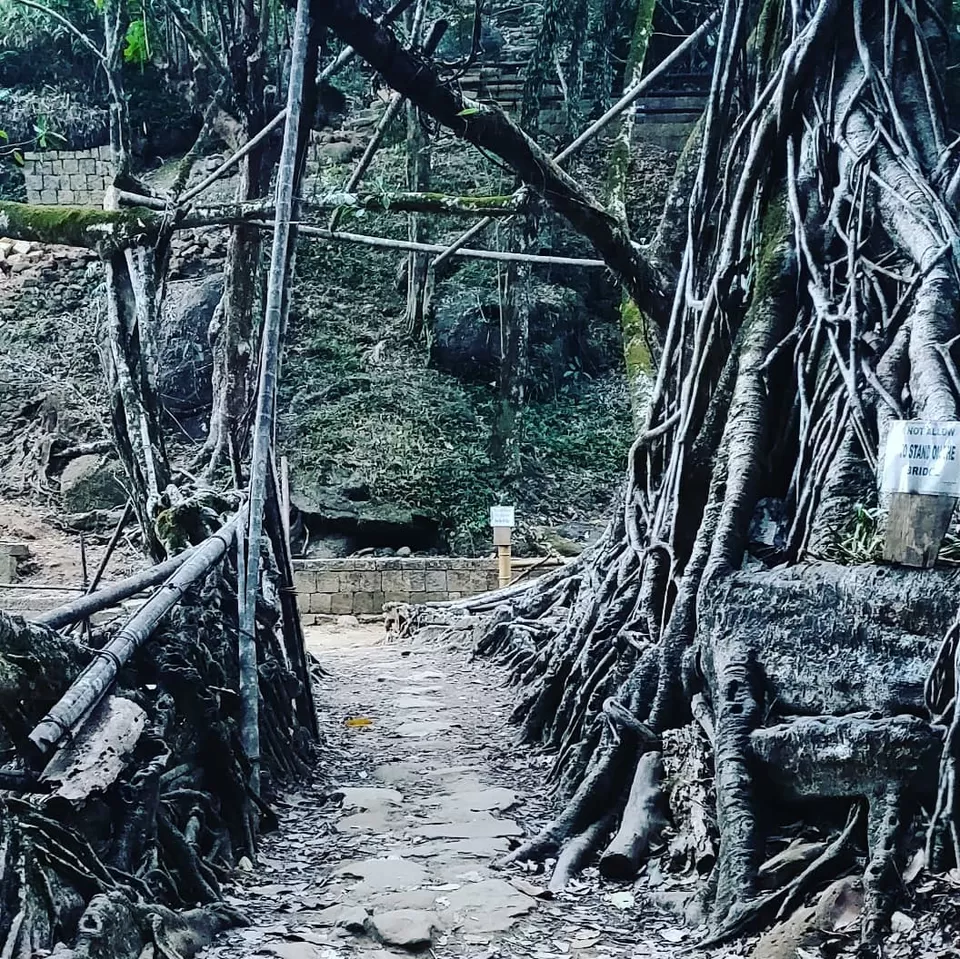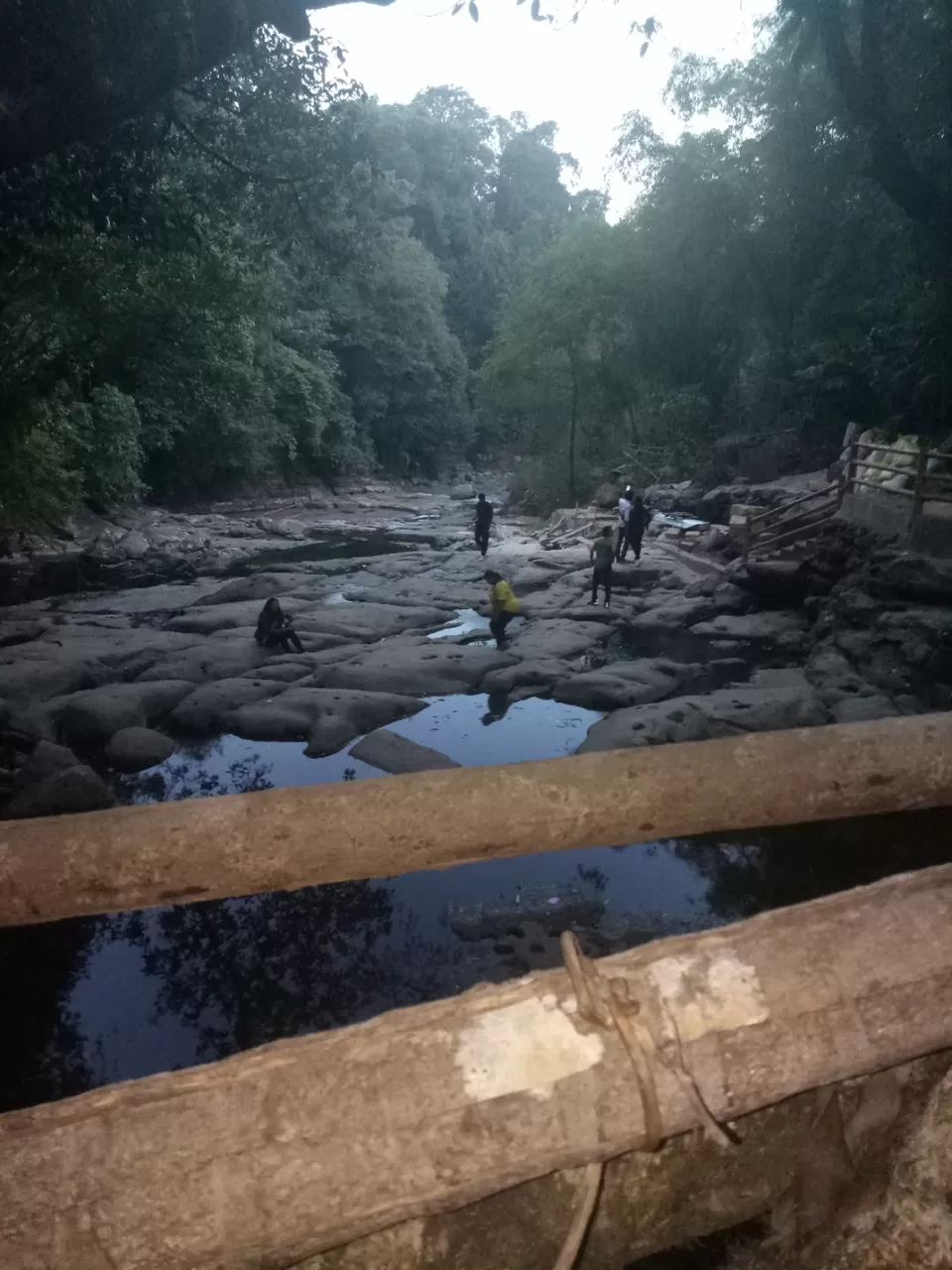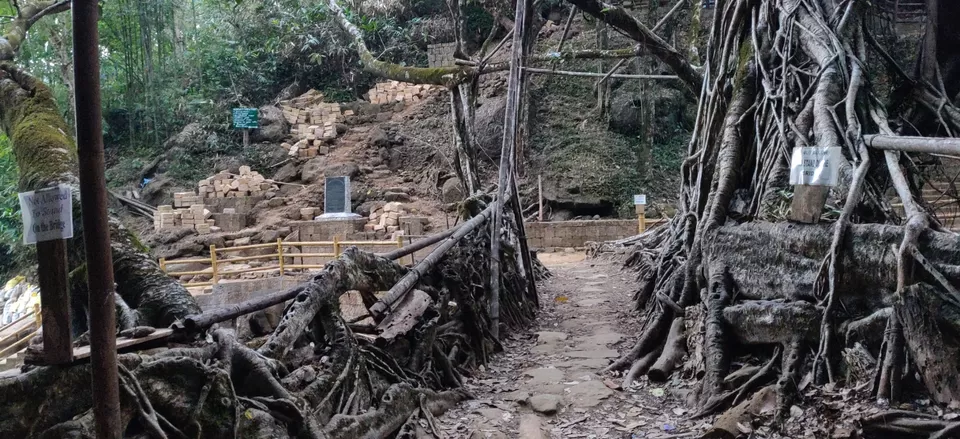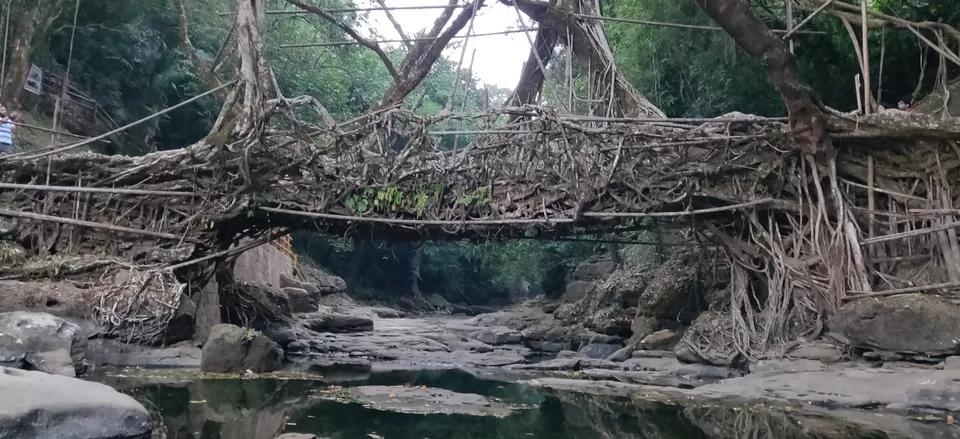 Mawlynnong is known for being the cleanest village in Asia and it really really deserves the honor.
This small village looks like it a village set straight out of a movie but with more innocence in it's appearance. Small little houses with lots and lots of plants in the garden just have ability to make you stop and absorb the beauty of them.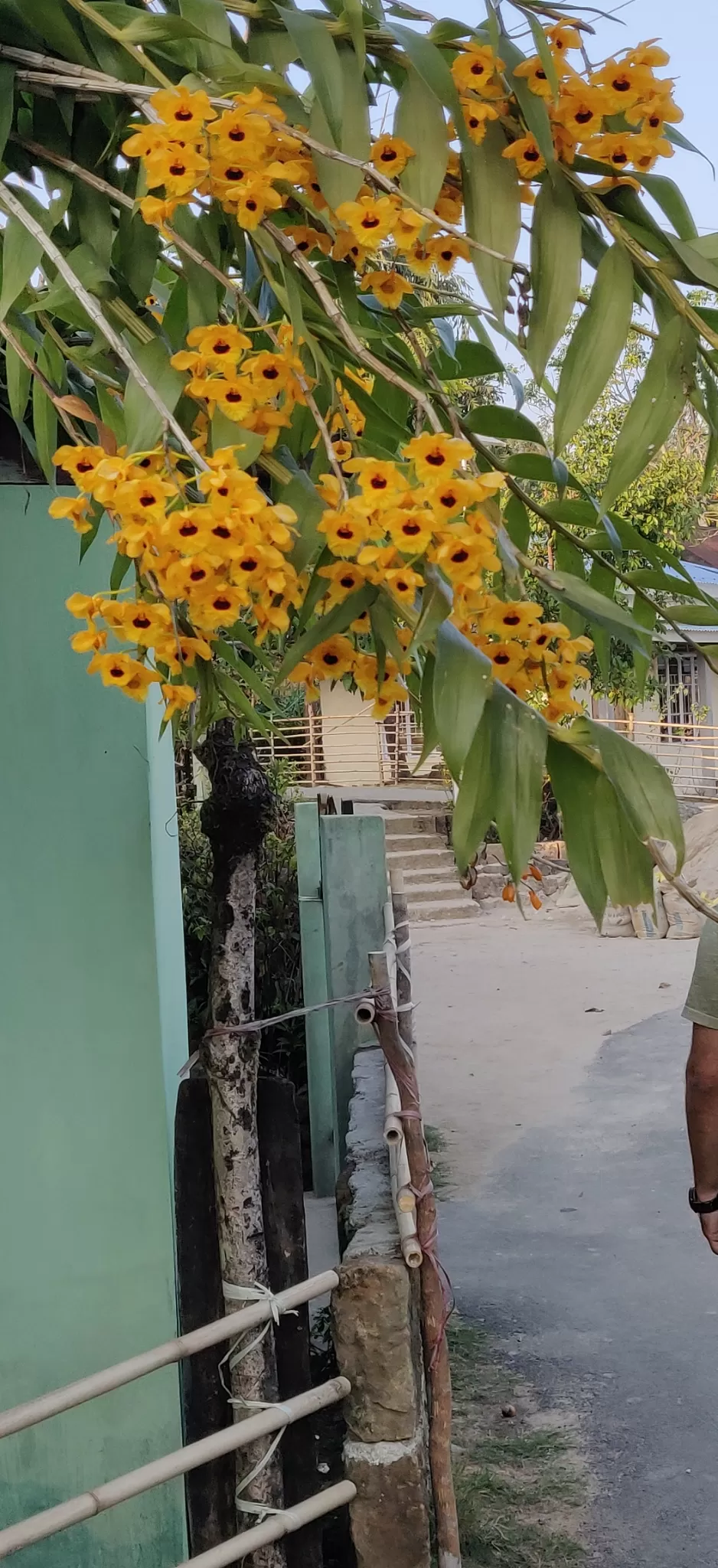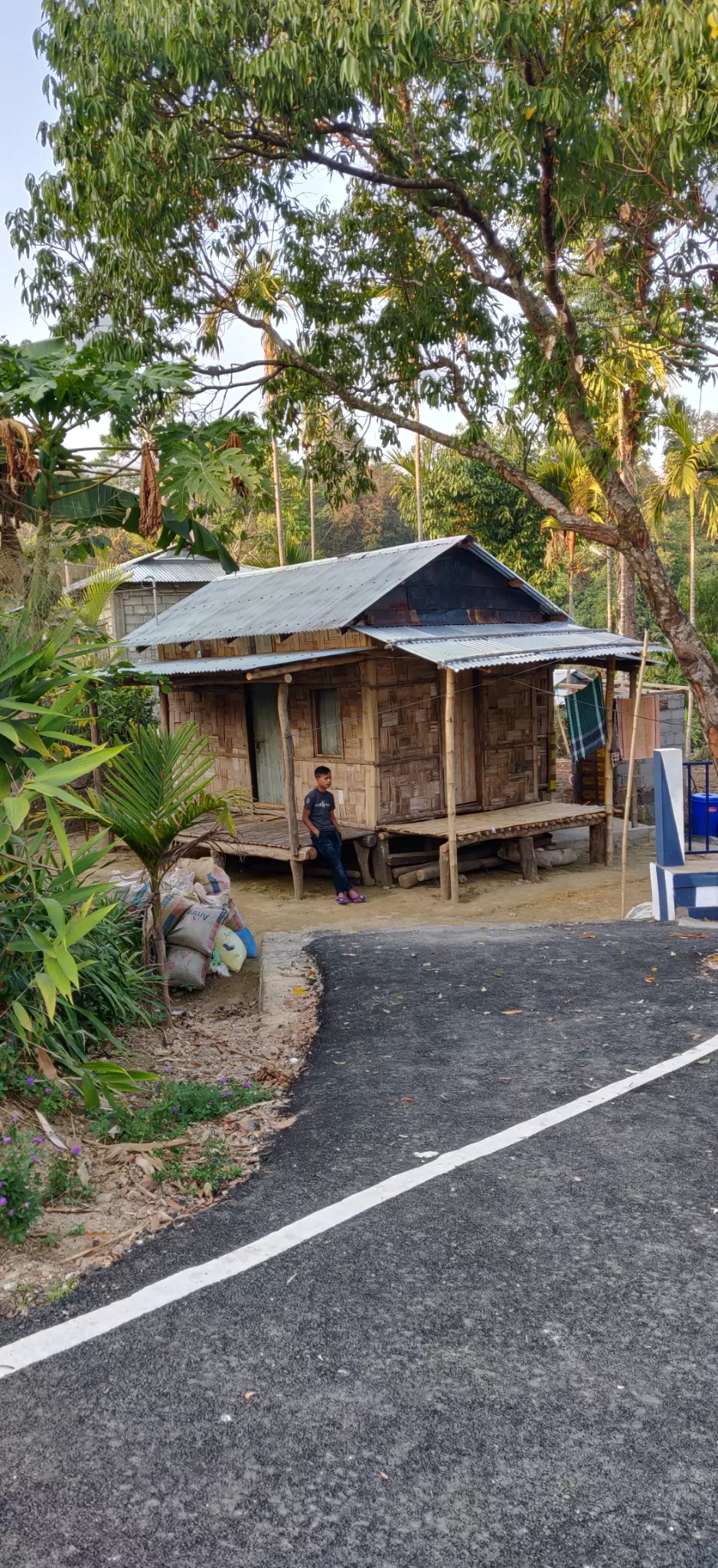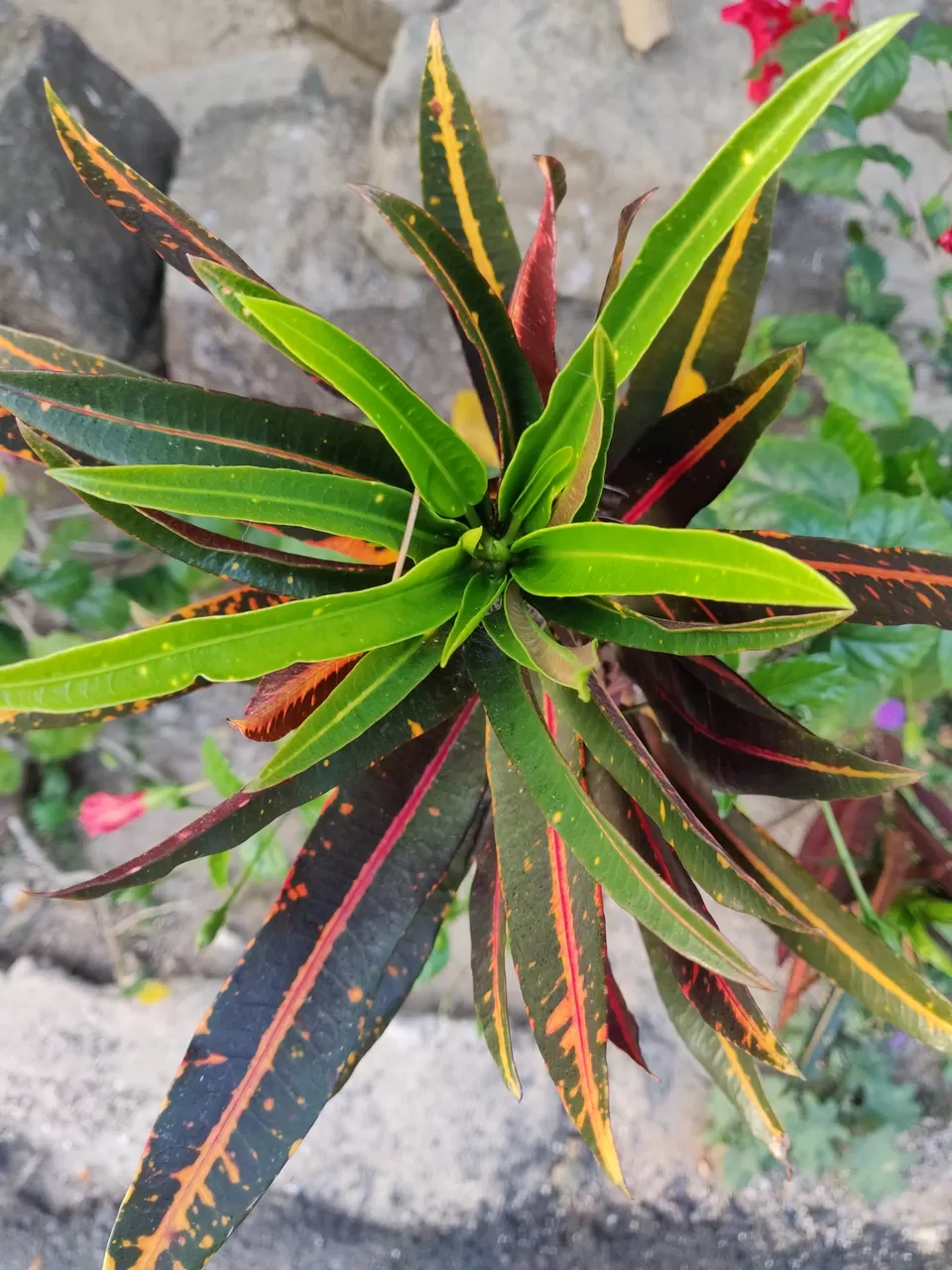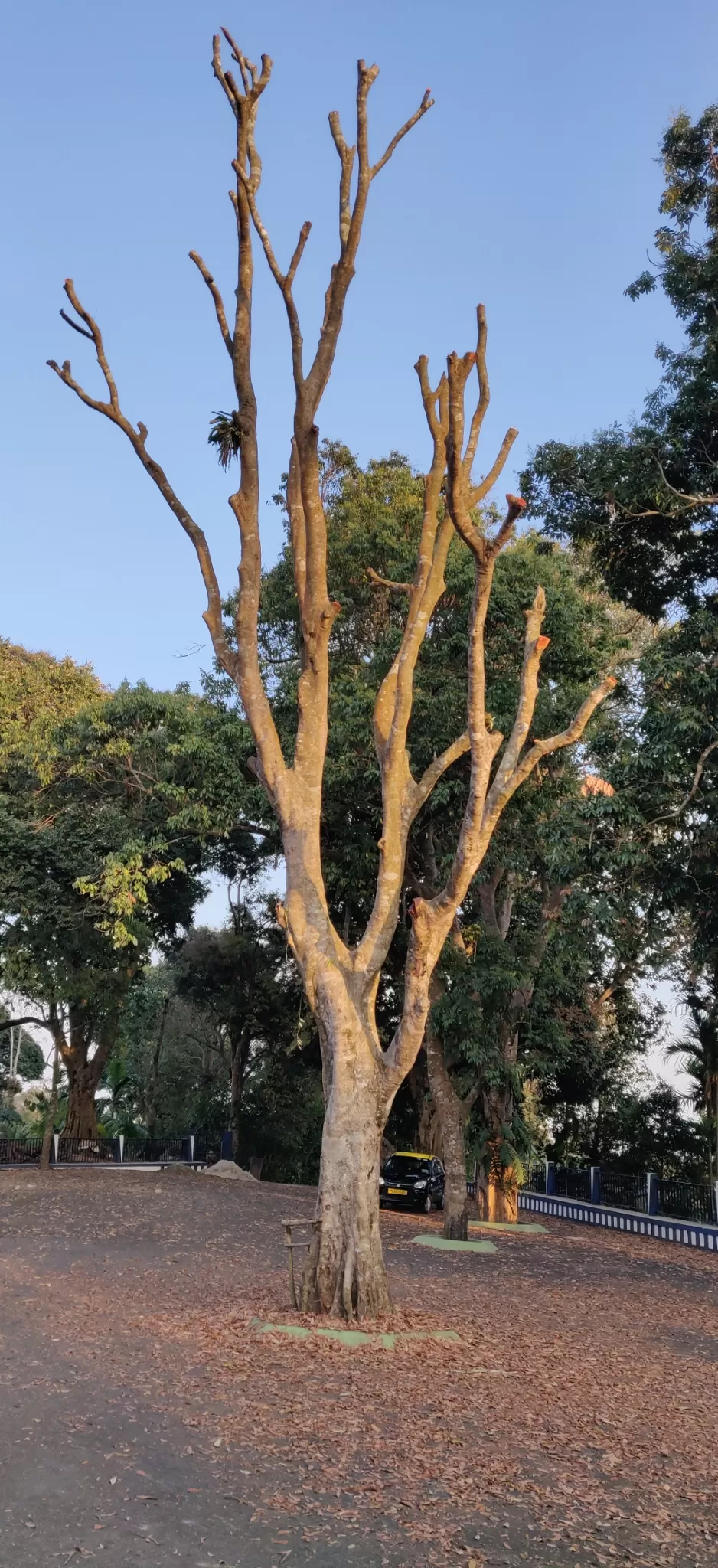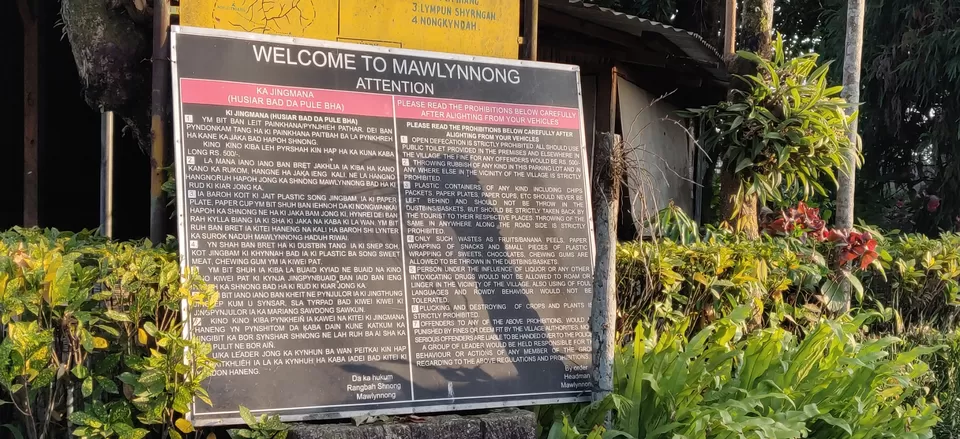 Cherrapunjee is known for the heavy rains and breathtaking views from any location you pick.
Our first stop was on the way to cherrapunjee and we stopped to admire the beauty of canyons.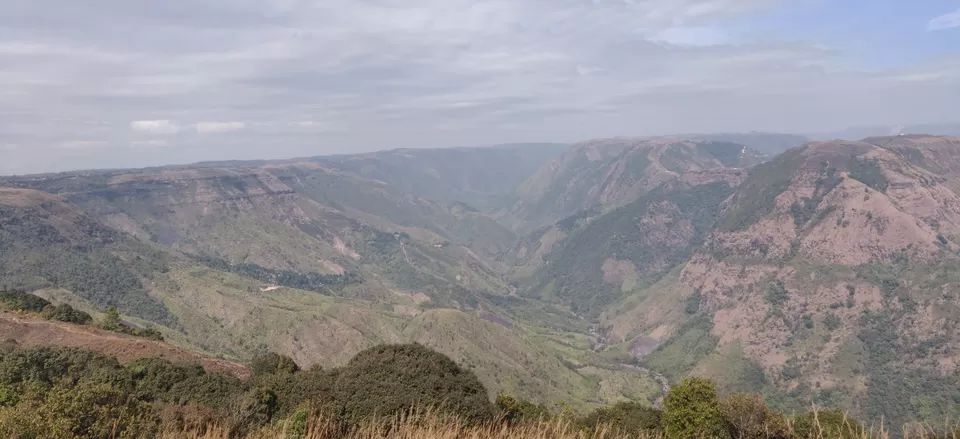 Next stop was at Garden of Caves. This place is so green and wonderful.
You can see a lot of stone built bridges, caves, waterfalls (in rainy season huge ones) with some history behind them.
It is said that ancient tribes used to reside in these caves along with their leaders.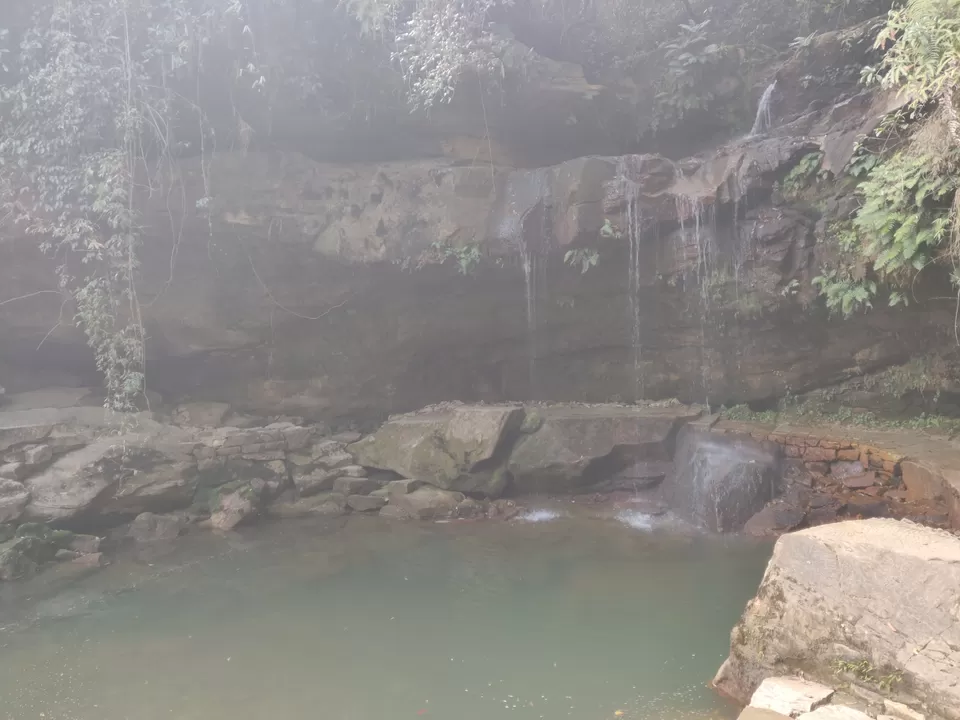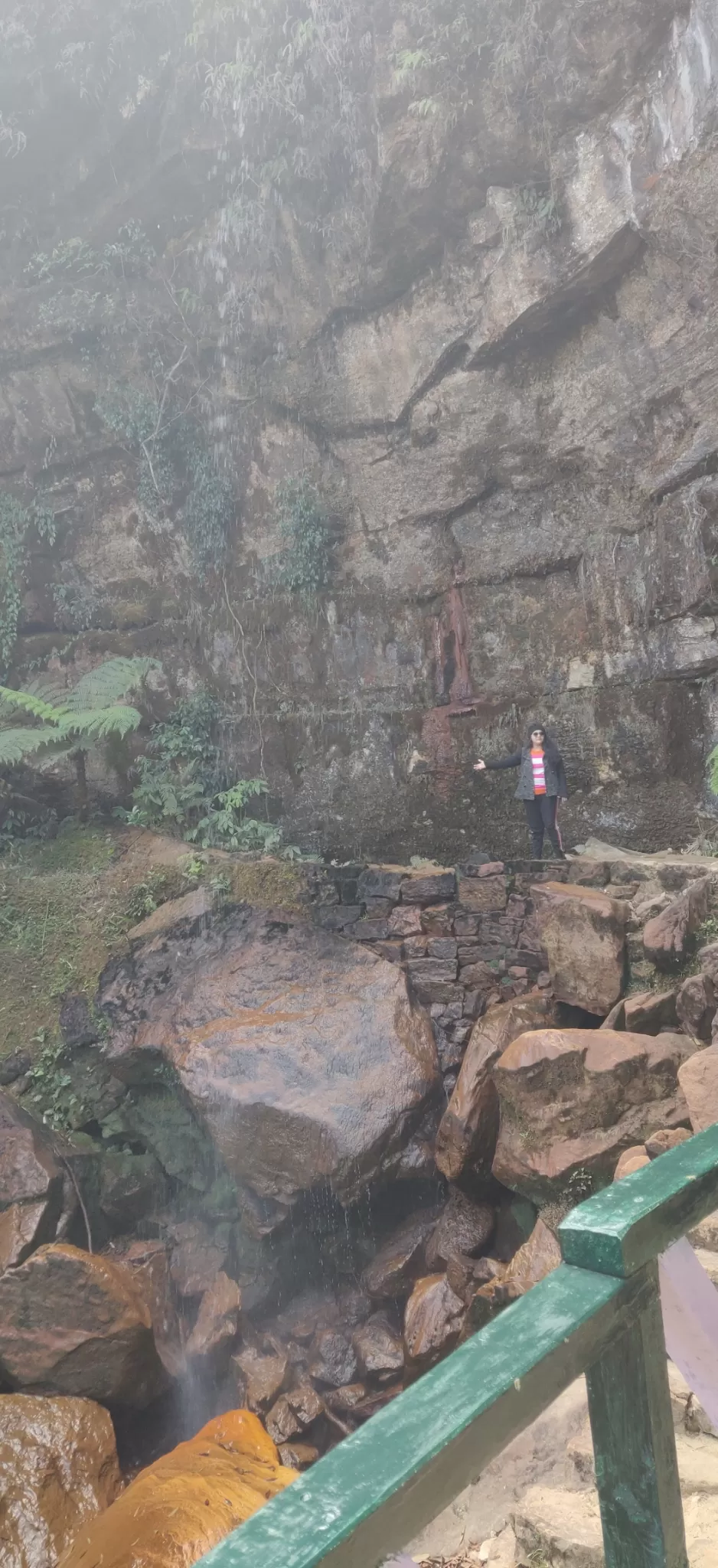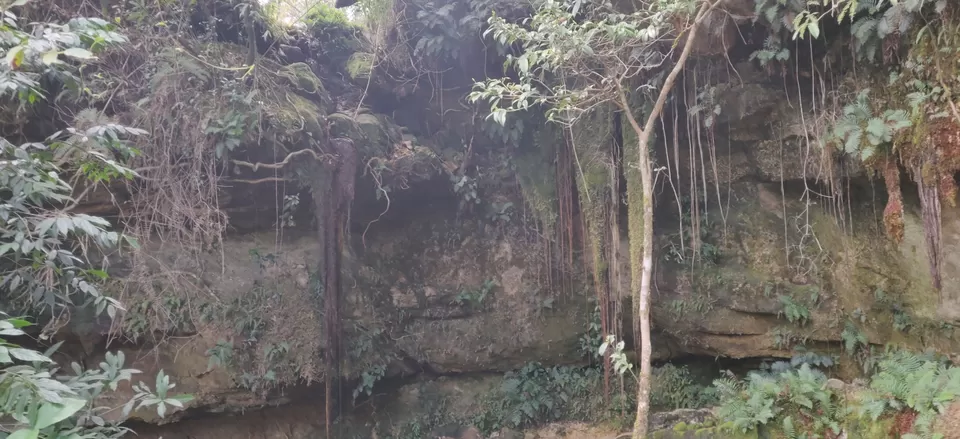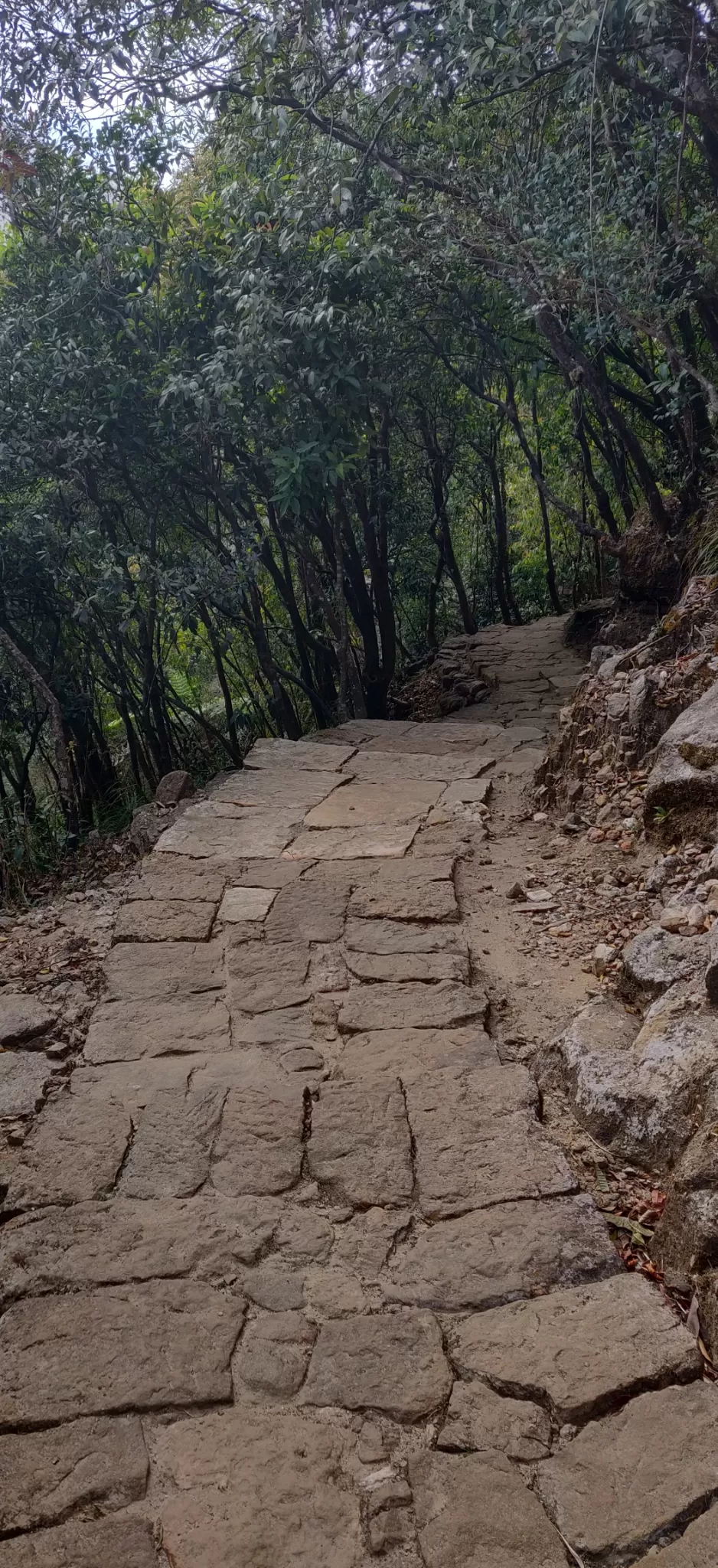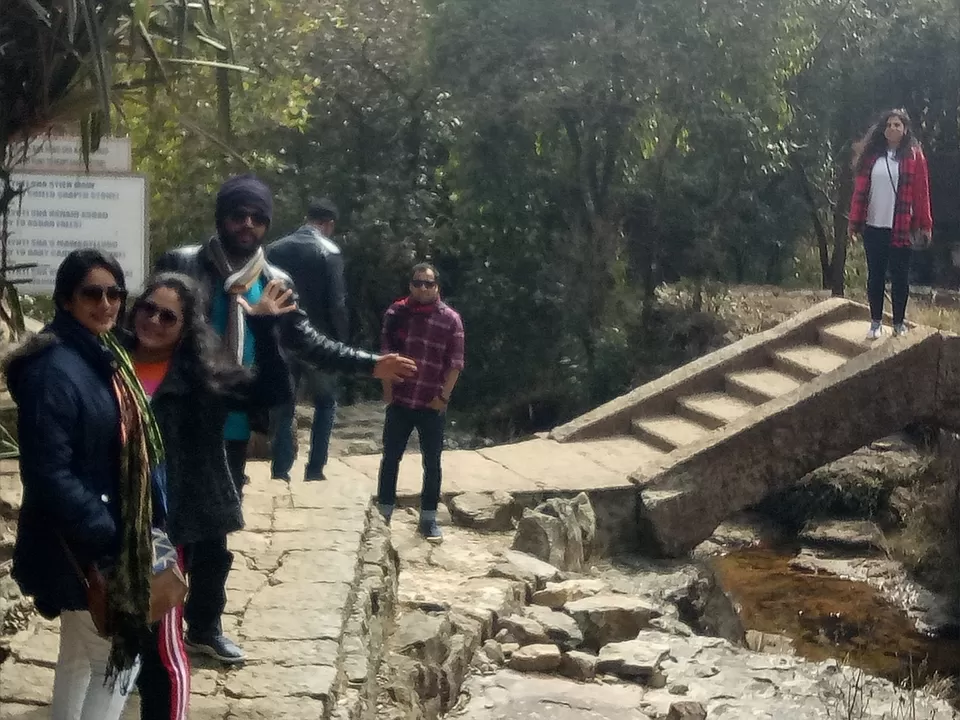 After the Garden of Caves, we went to see the famous Seven sisters waterfall. We did not get to see the humongous waterfall as we went before monsoon but one can really imagine how huge the waterfall would be looking at the size of the mountains ahead.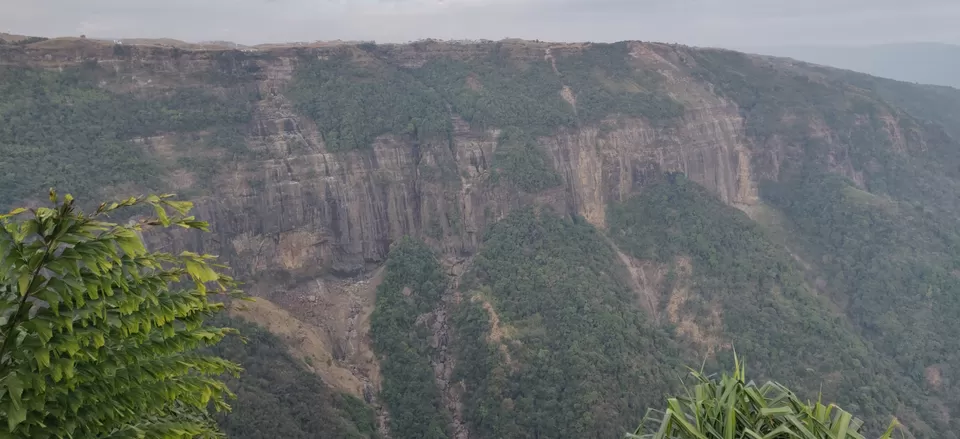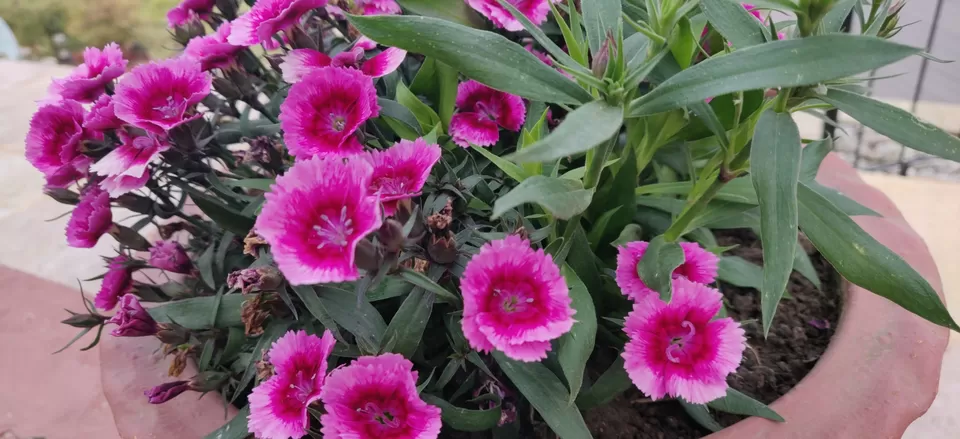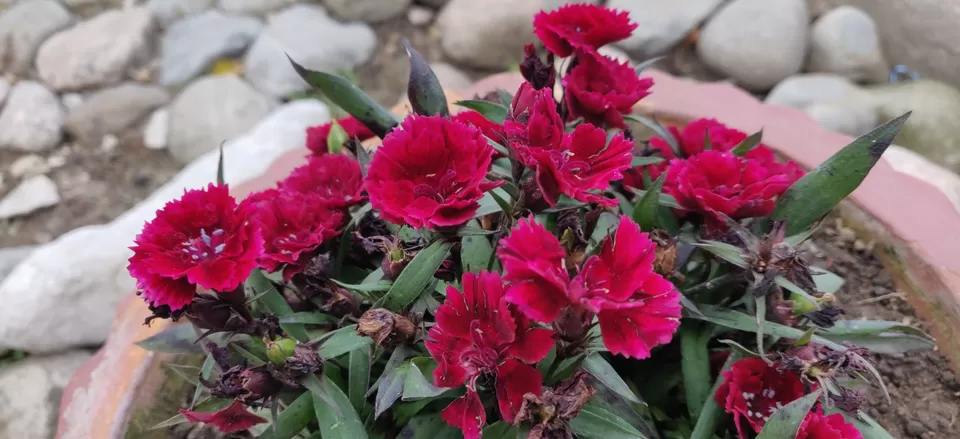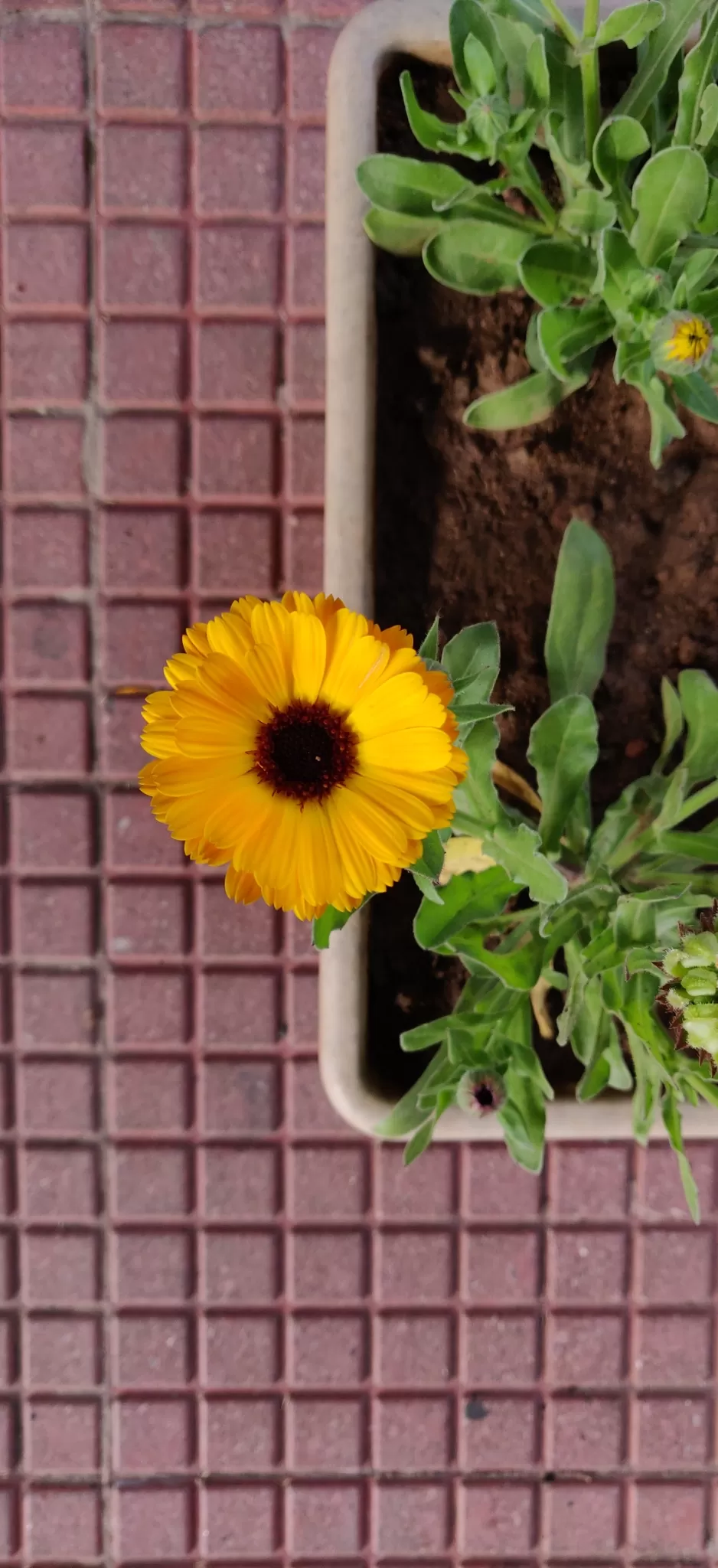 Mawsmai caves is one place which can make you feel amazed and scared at the same time. This cave has so many different types of rocks inside, some of them very smooth, some of them rough , some look like there are dripping from the top and some of them shiny too.
You need to enter a cave and go forward passing all this stones and some of the parts are really small so your have to just crawl and squeeze yourself to go ahead.
It is a wonderful experience to walk through these caves and wonder what created such caves and what would be the history behind it.
At the same time I felt so much respect for people who found these caves and decided to clean and preserve it.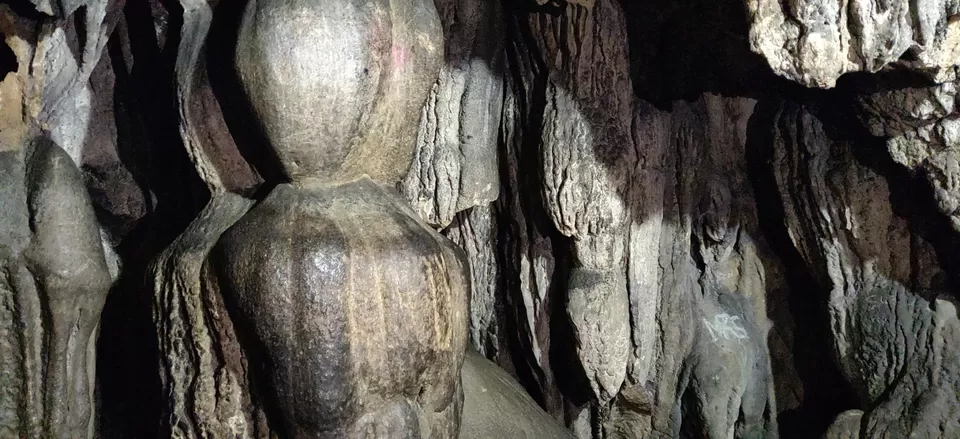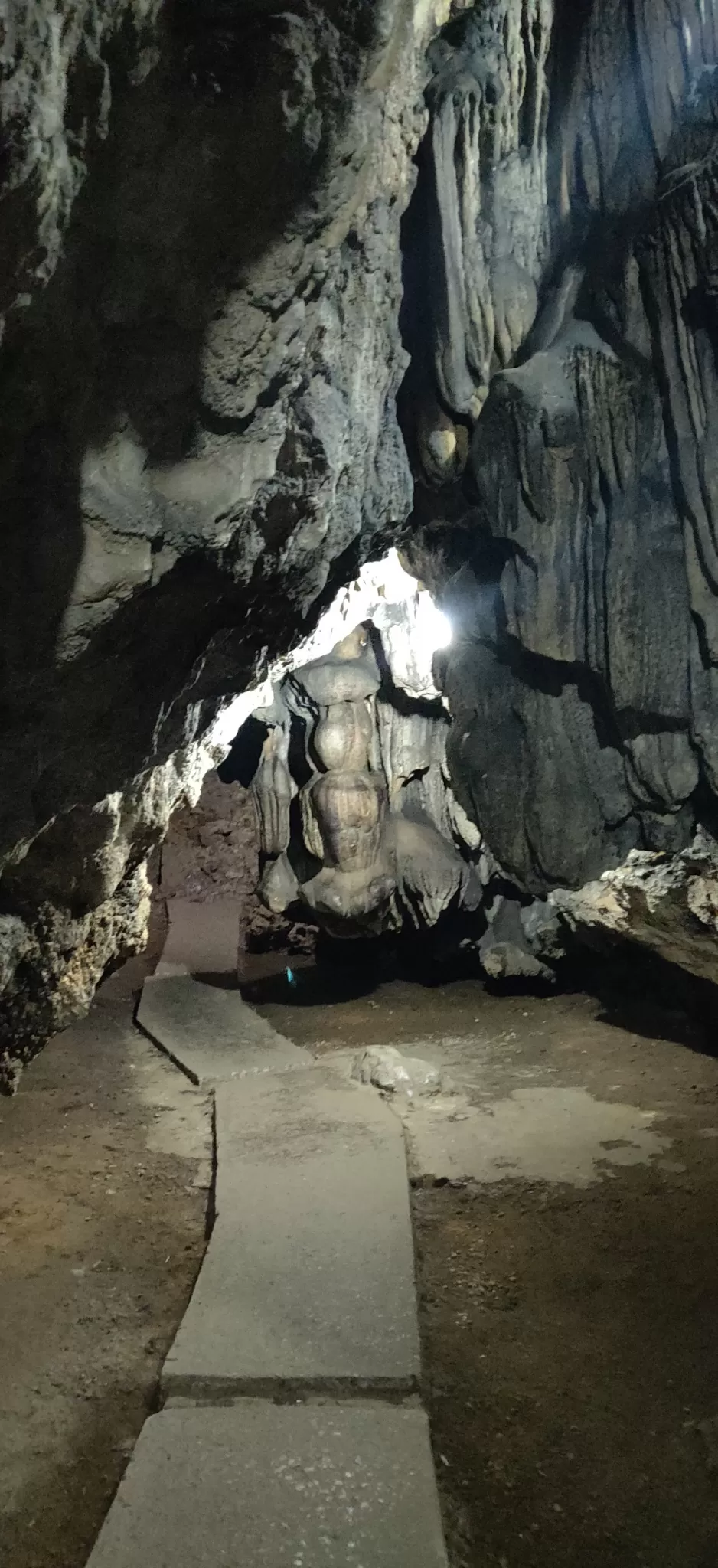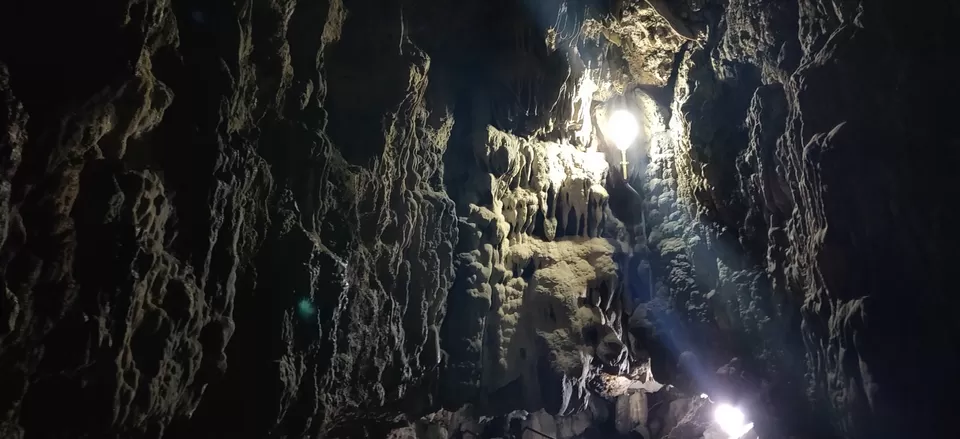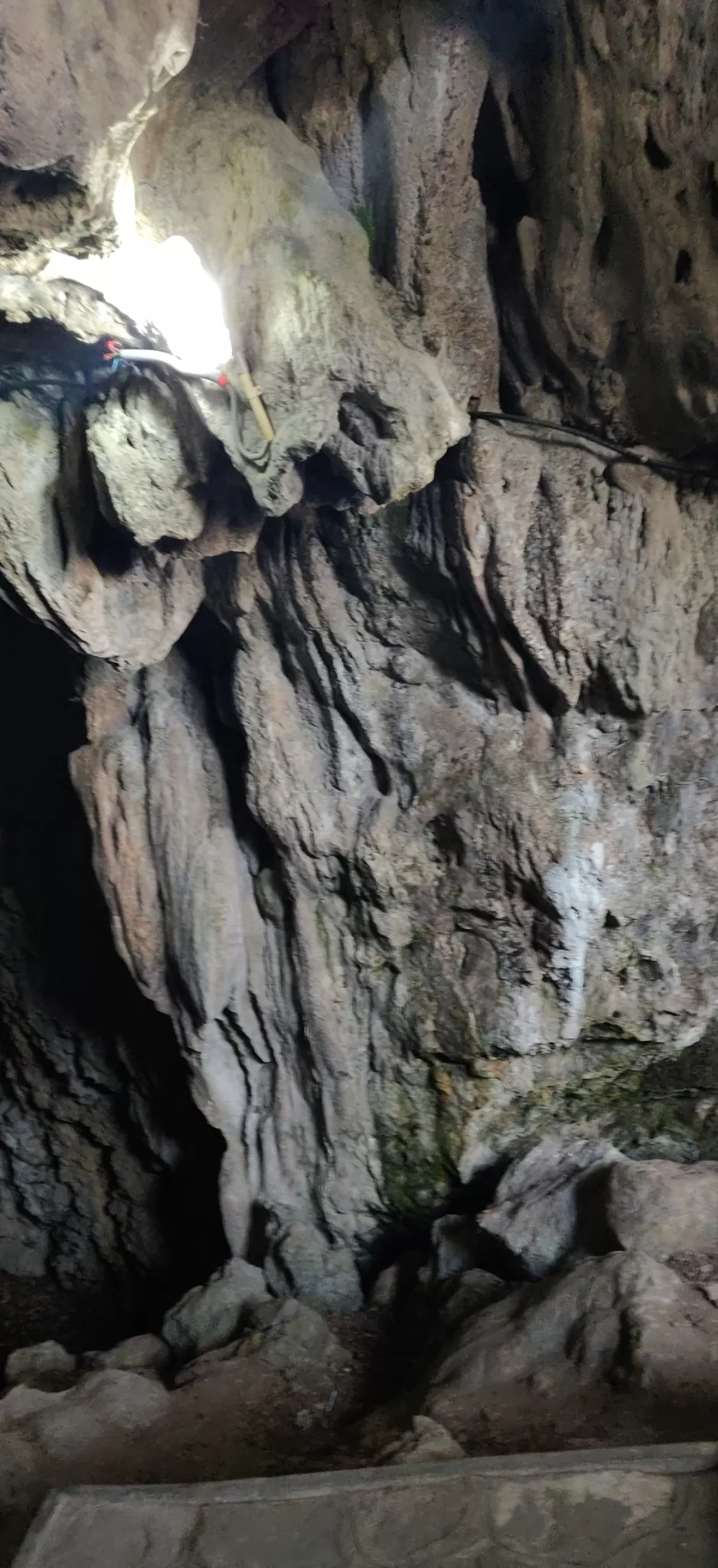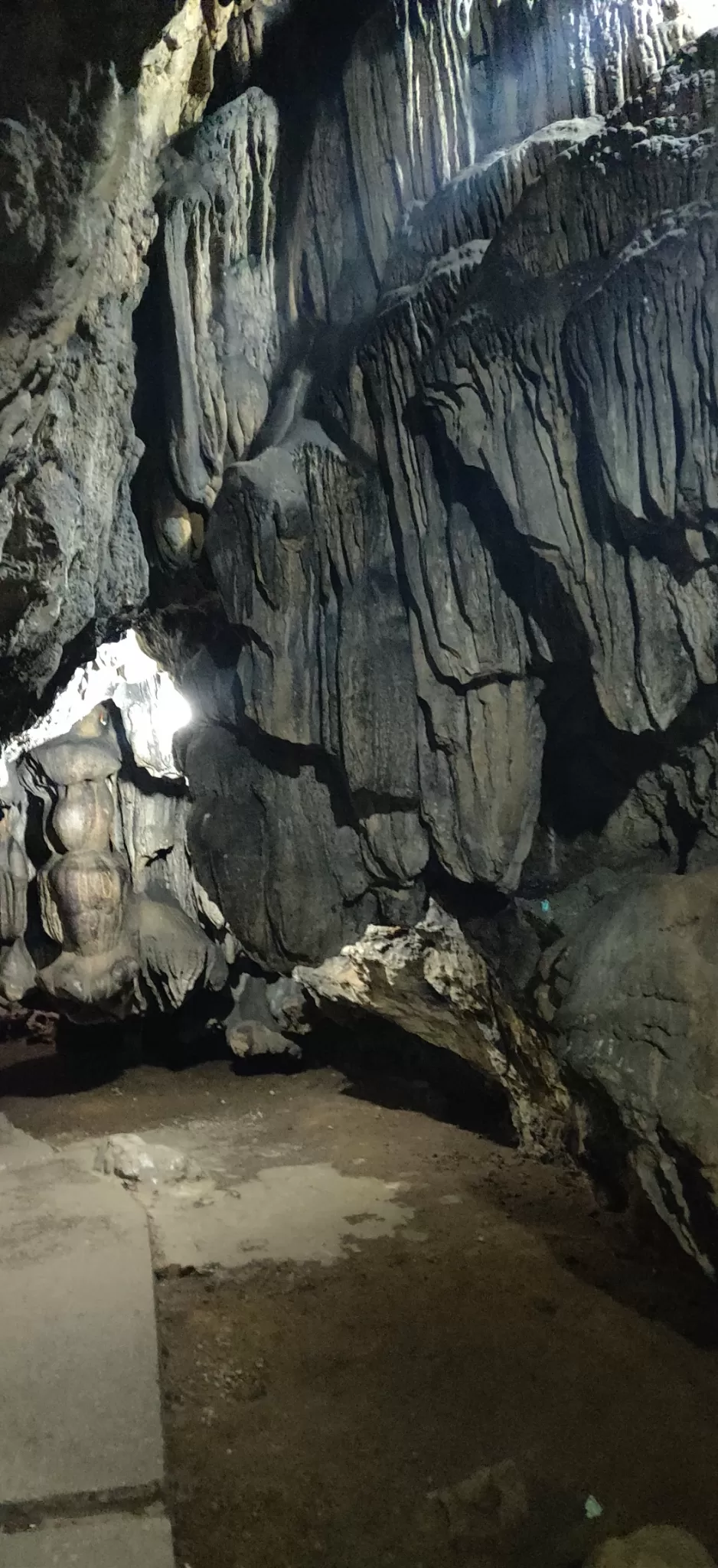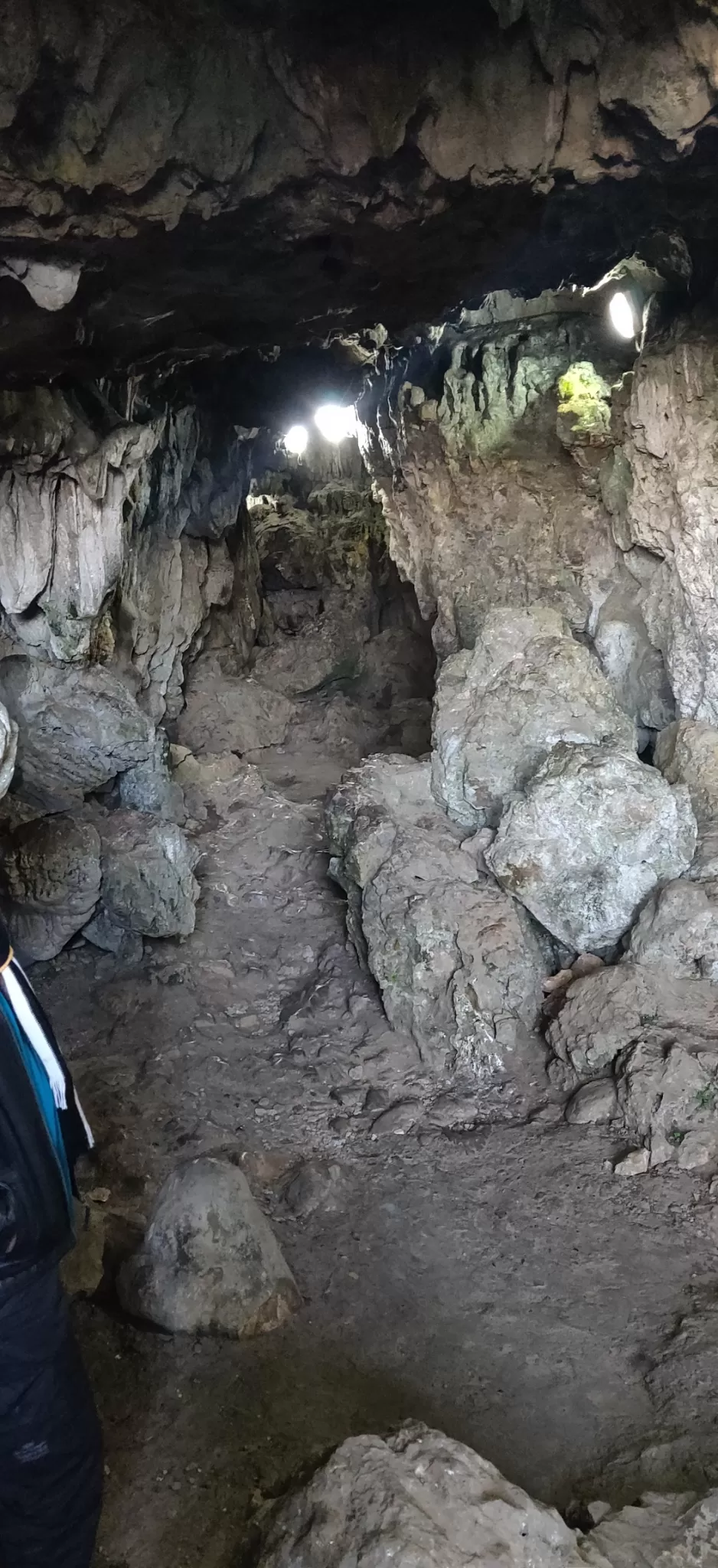 Sacred forests are the forests in which the tribal people used to perform their rituals and have their meetings.
People still believe in the power of this forest and this forest is preserved very sincerely.
No one is allowed to plant new trees or cut the existing ones. No one is allowed to pick anything from the forest and take it outside.
The locals believe that bad things will happen to people who bring harm to the forest.
This forest is very dense and completely undefiled.
You can see various indigenous trees with great medicinal values.
It is a 1.5 hours walk to cover one part of the forest out of 3.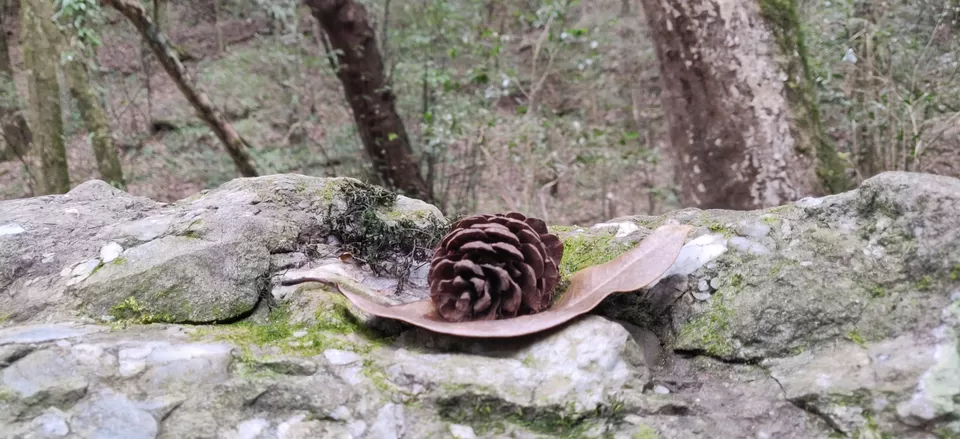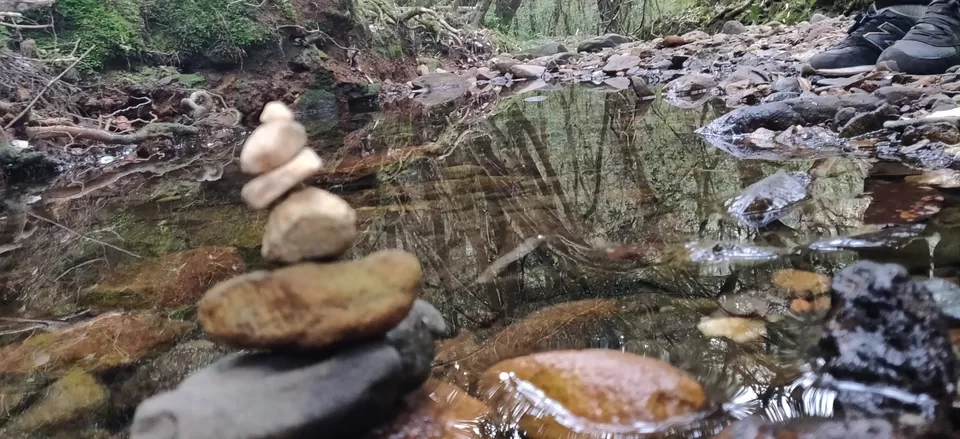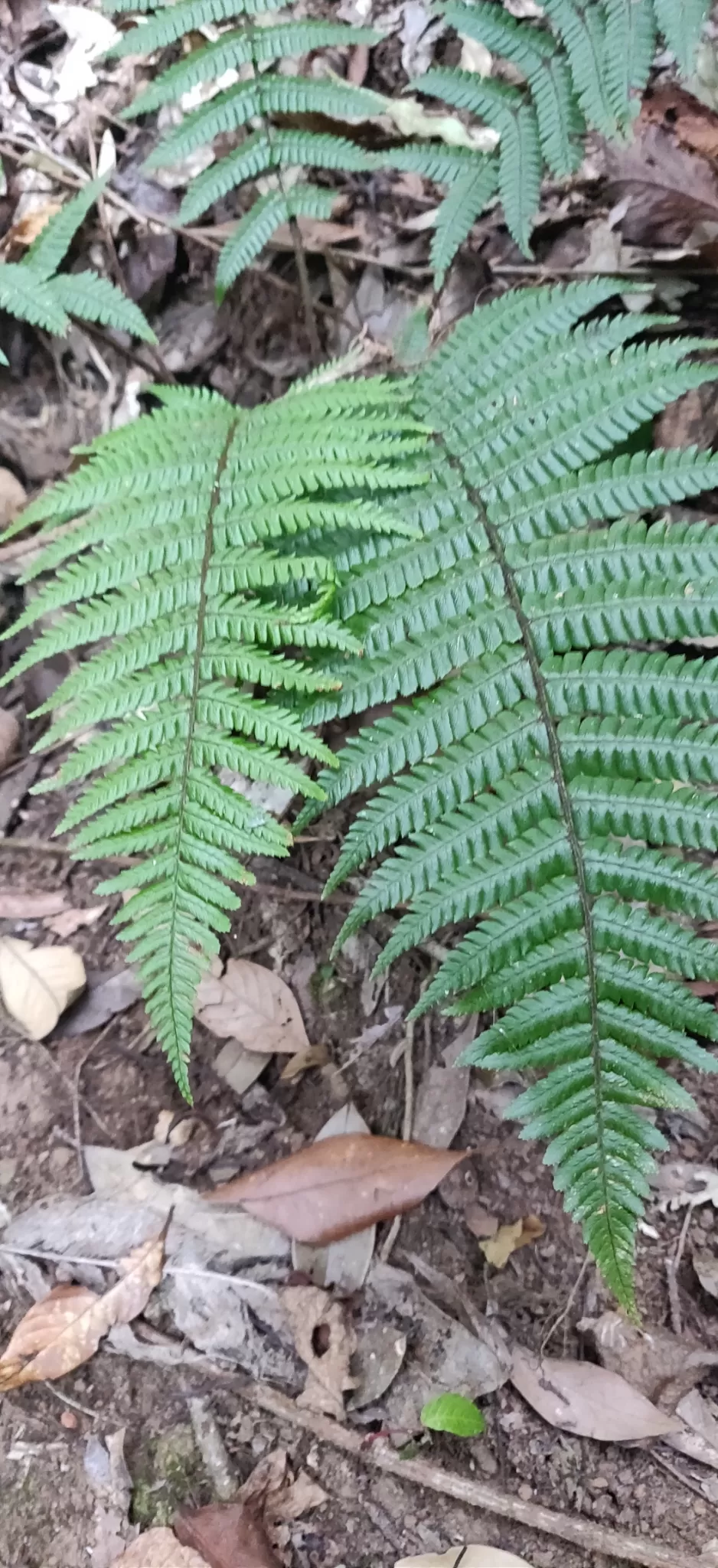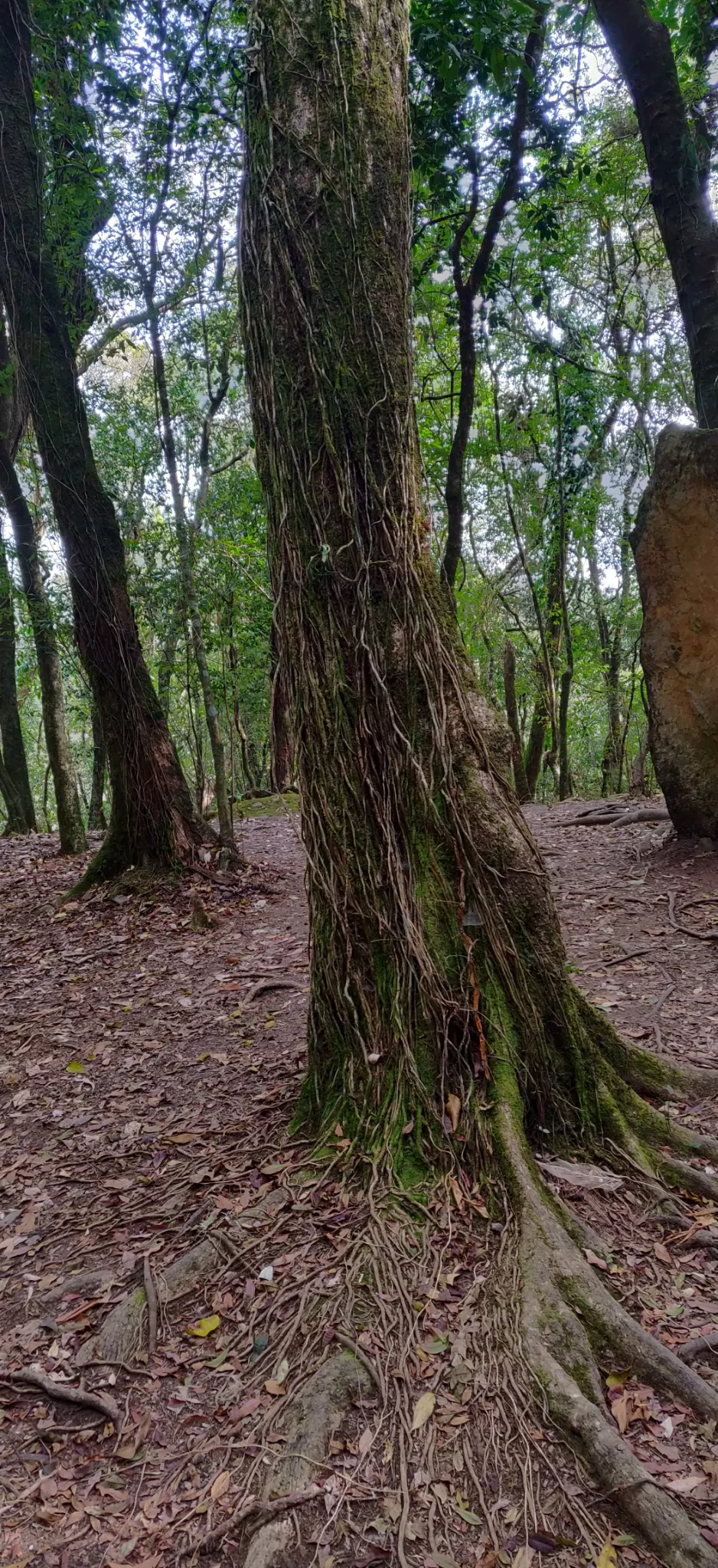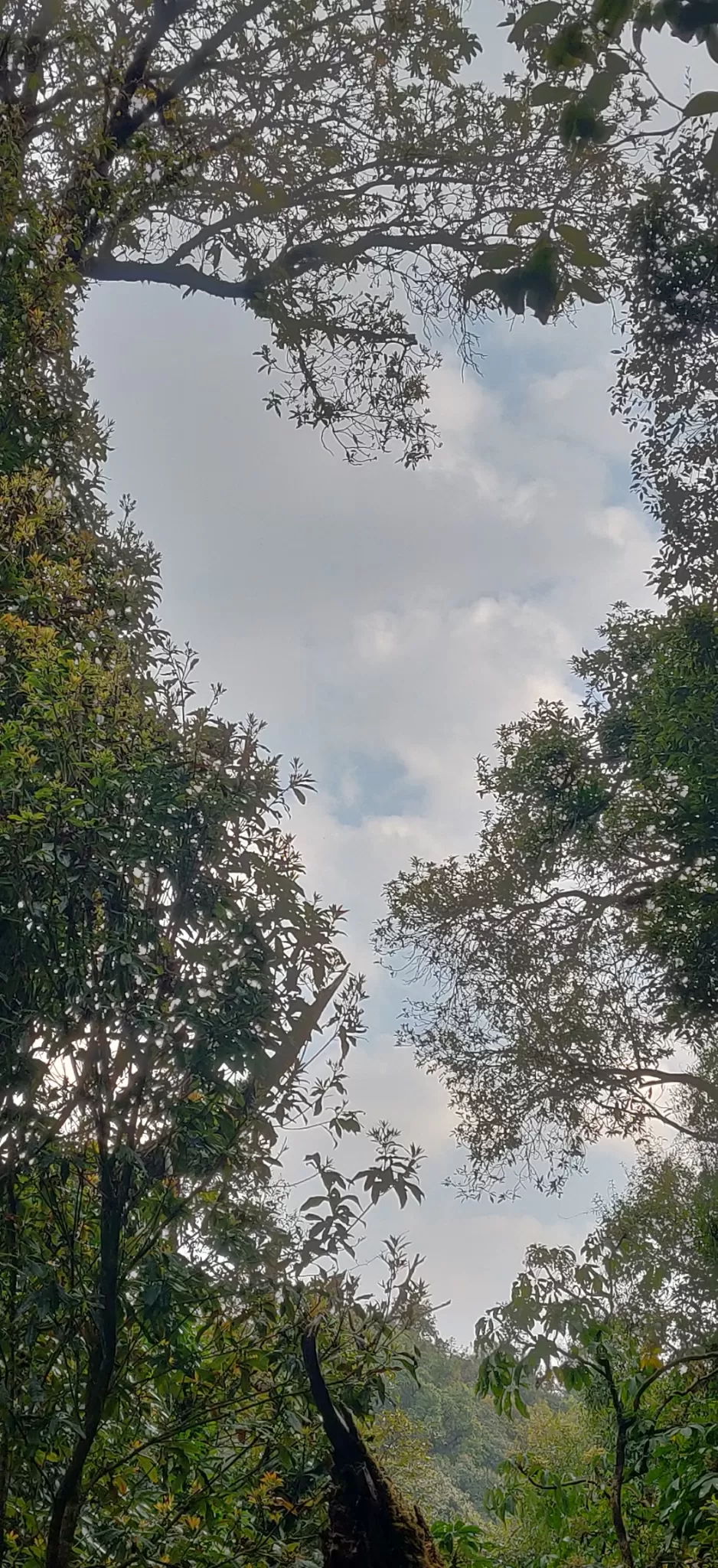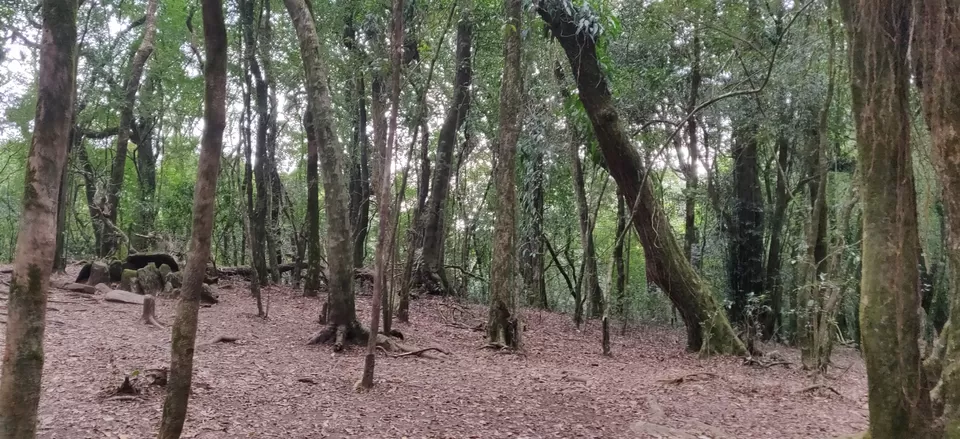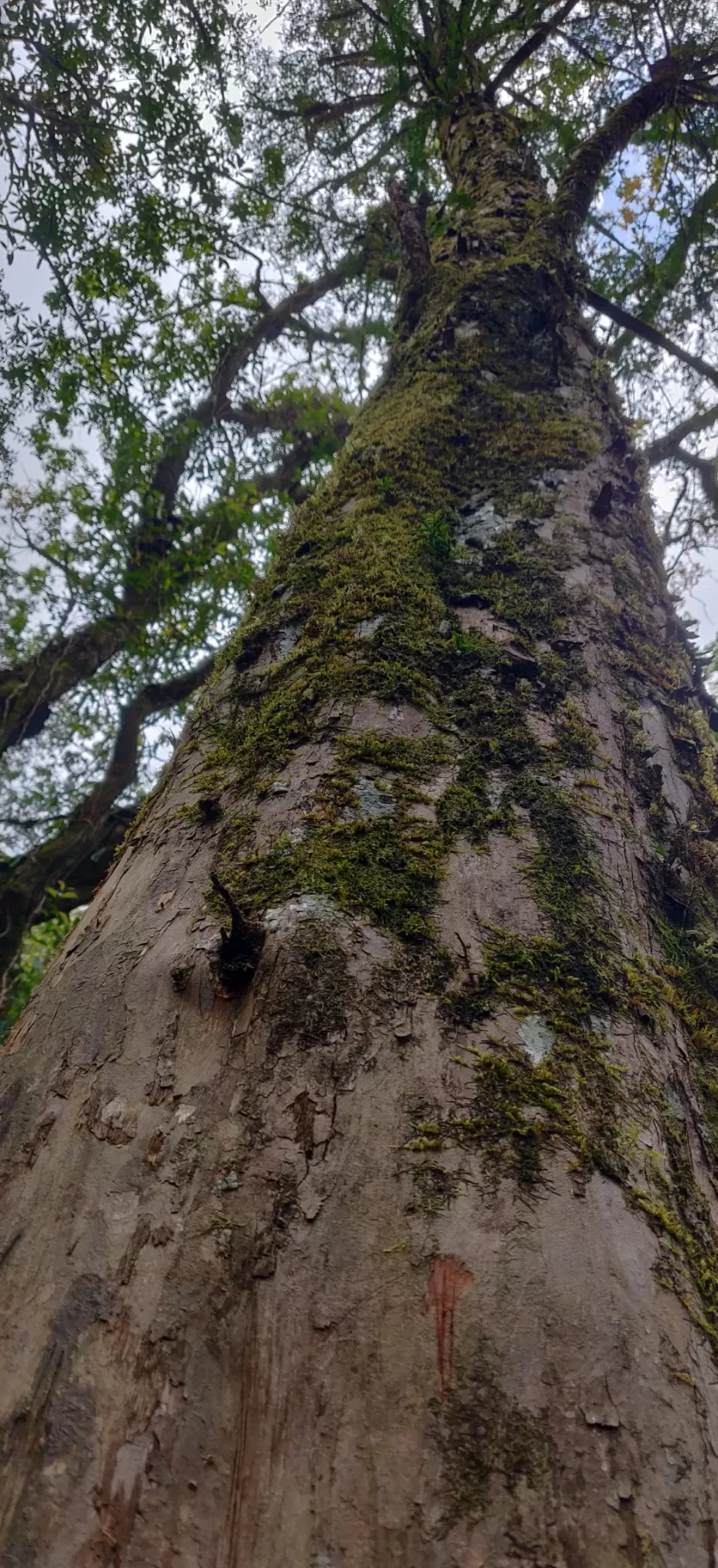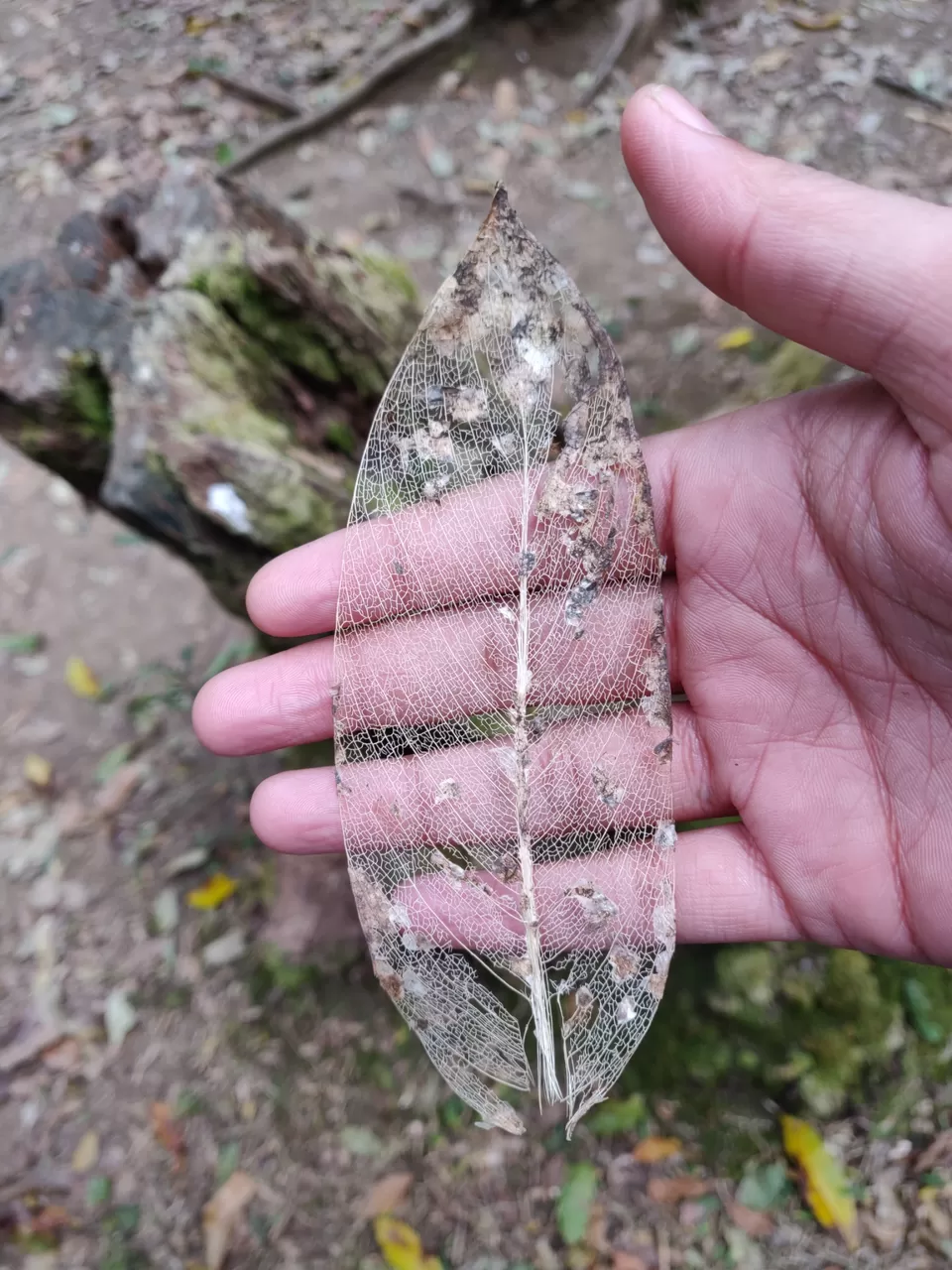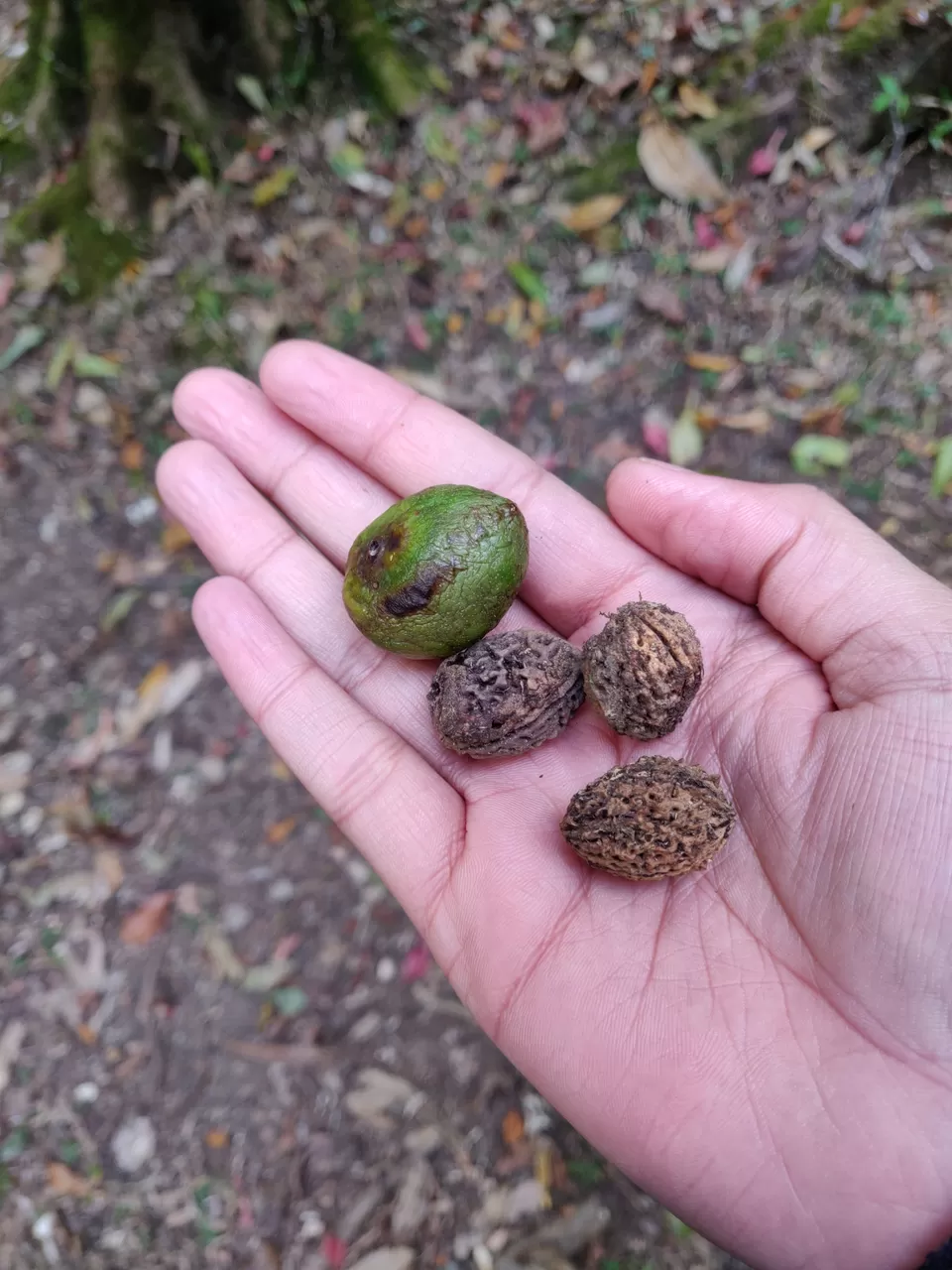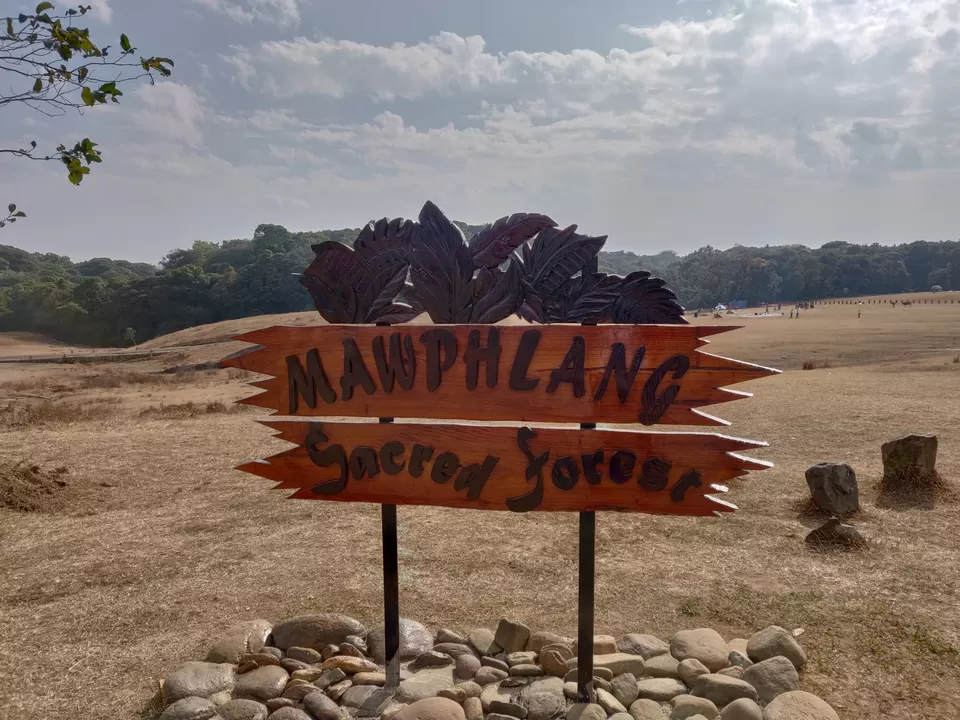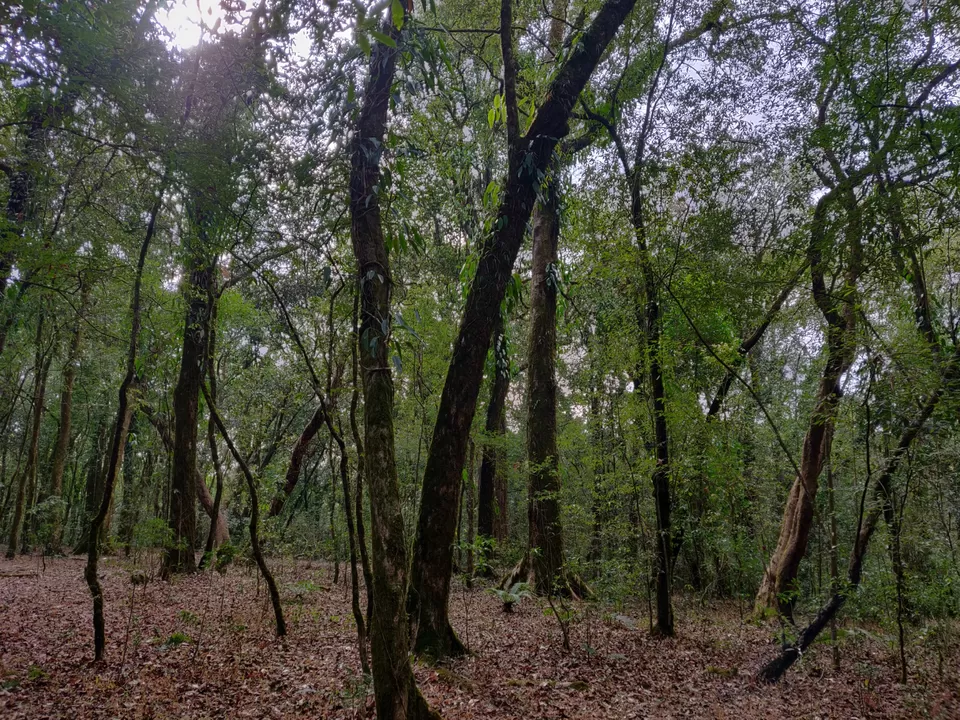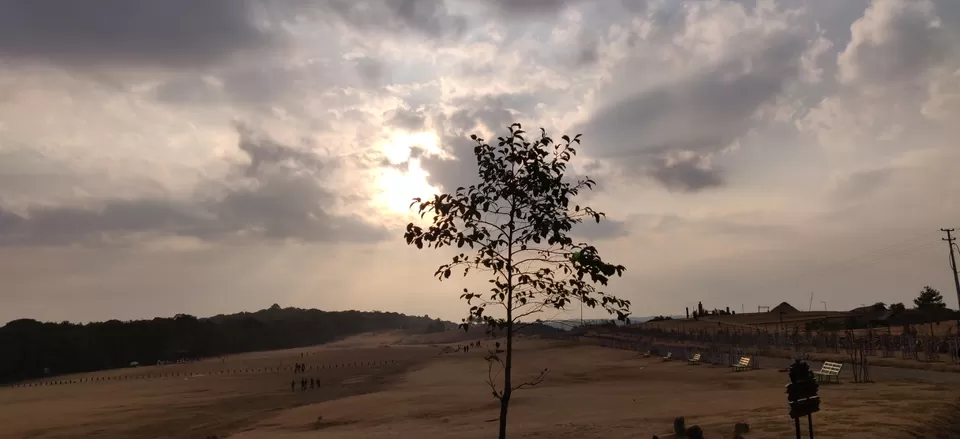 Police Bazar is the only place where you can shop for almost anything. It has many handloom products, warm clothes, plant shops.
Our day ended with shopping the handloom shopping and the perfect Khasi food Jadoh at Trattoria.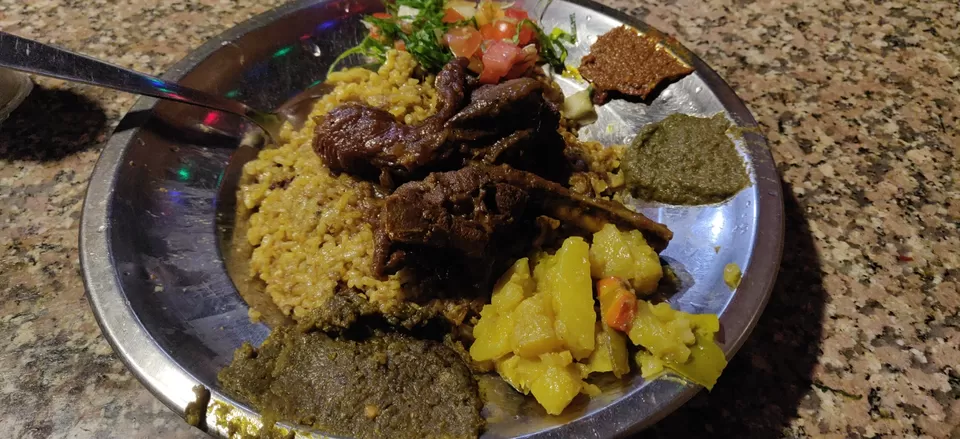 North East is always admired for it's beauty and how it has been gifted with great weather. But we must not forget how hard people are trying to keep it beautiful. The locals have understood importance of the nature and trying to preserve it.
Our visit to NorthEast should also make us realize the same and preserve nature in our respective lives.
The calm Waters in Shnongpdeng .... The quite in Sacred forest.... The strength of the Root bridge.... The mystery of Mawsmai caves and Breathtaking valleys in Cherrapunjee.....
These places are going to have a permanent place in my heart and I will keep going back to them as a reminder of how precious our lives are and how much more precious it can be with our travel experiences.