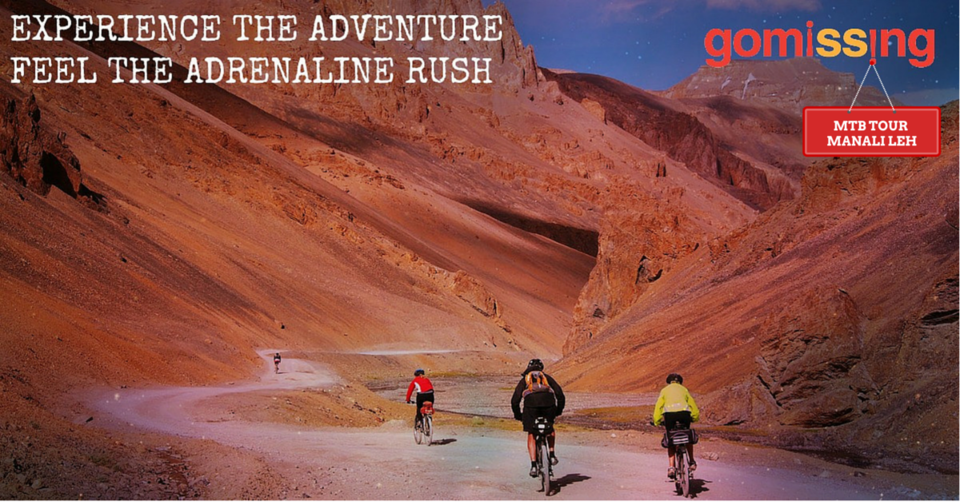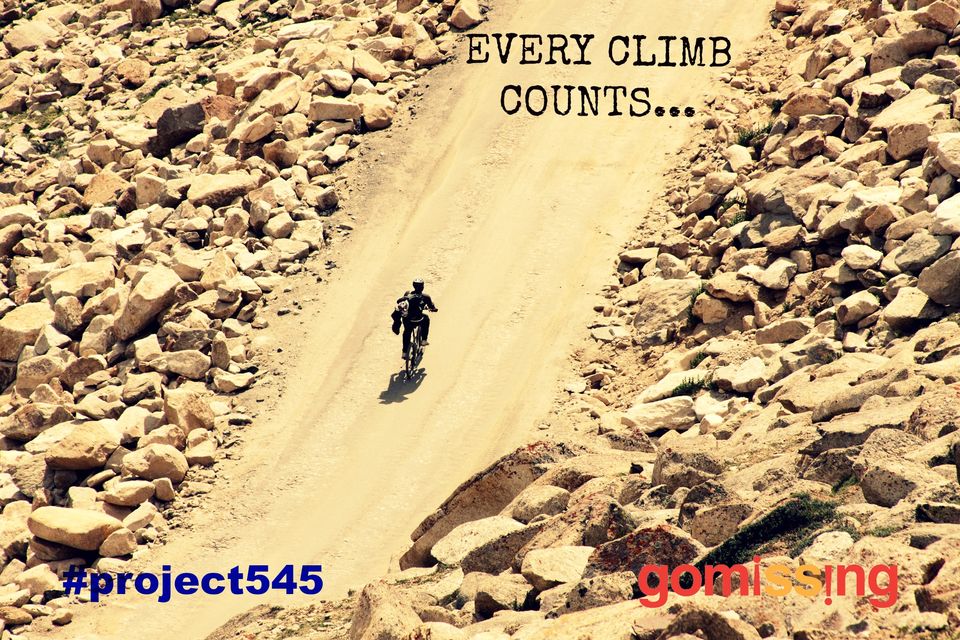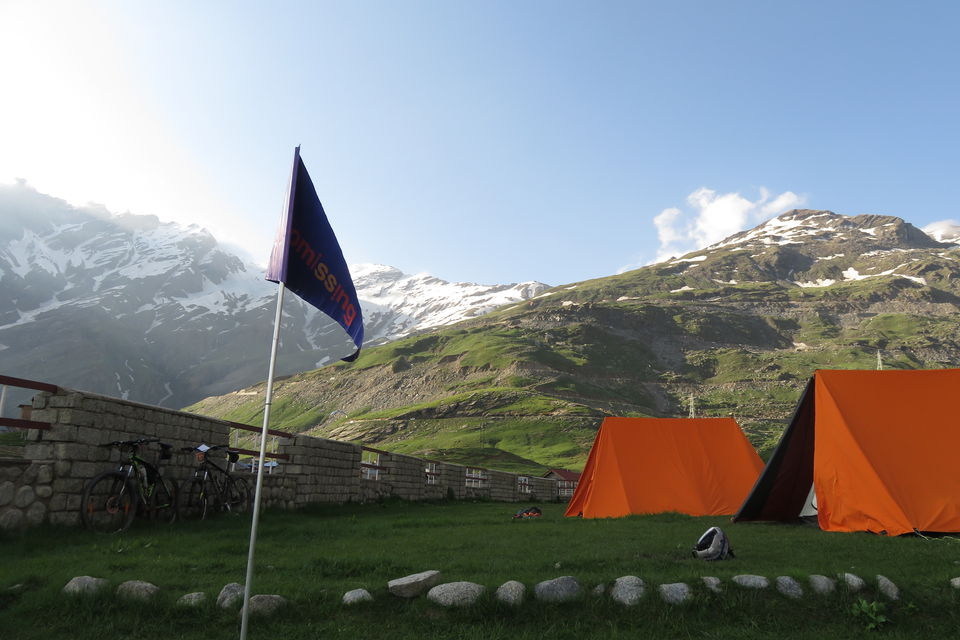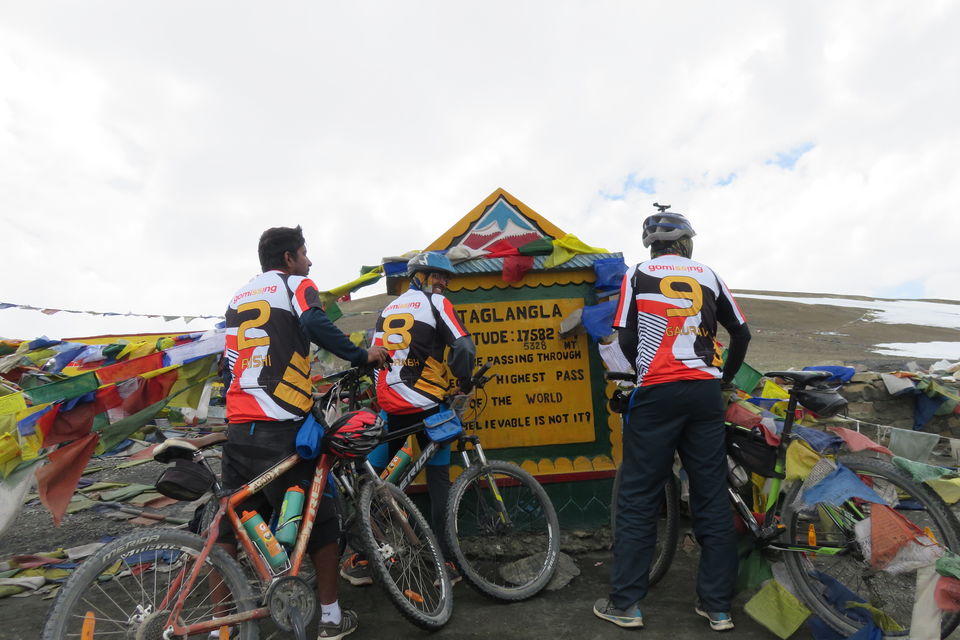 OGoMissing takes you on an extremely fun & challenging mountain biking (cycling) tour from Manali to Leh. The tour involves 13 days of crossing over high mountain passes – Rohtang La, Baralacha La, Nakee la, Tanglang La and finally the mighty Khardung la. The rugged terrain, the high passes and the entire route provides spectacular views of snow capped peaks and cycling through on this route will tell you why this is one of the most amazing & picturesque landscapes in the world.
The arduous cycling trip is more than compensated by the stunning landscapes you will cycle through. The 545 km mountain cycling ride through the desolate and remote countryside involves climbing six major passes up to a height of 5,600 m (18,414 feet), so both you and your bike must be in good condition.
If you're really looking for reasons, the list if quite endless! Here are a few top reasons why you should do Manali Leh on a Cycle.
It is STUNNINGLY beautiful
If you're looking to reinforce your self belief, this is it!
The thrill of cycling at that altitude an in that terrain is something that you will remember for the rest of your life!
Every moment of the ride will be memorable. Right from the excruciatingly painful uphills to the adrenalin inducing downhills. You'll love each minute!
The sense of achievement is unparalleled
Camaraderie from this trip is lifelong
You'll find your true grit, determination and passion – the real you
Finally… this will be a life altering experience
Why do this with GoMissing?
For starters, we're cyclists who have done brevets like the 200 kms, 300 kms and 400 kms plus countless MTB rides in the Himalayas and the Manali Leh expedition several times.
We're going to ride with you all through the ride
We share your passion for cycling, and we'll make sure you complete this successfully!
This is an annual pilgrimage for us, and we want to take you there.
The ride itself will have support vehicles (as many as required), bike mechanic with spare parts and tools, loads of energy drinks and food during the ride, first aid in case anything goes wrong, and a crew which you will give a massive HUG to before you leave. We promise you that!
Your lead riders are passionate mountain bikers and randonneurs
You'll get to camp at the most surreal places – we've done this a number of times remember
You'll get to complete it at your own pace and won't be rushed or hurried through the ride
This isn't something you're going to do again and again, so why not get it right?
What will you achieve at the end of the ride?
You'll find that you're stronger than any powered vehicle – 2, 4 or more wheels
You'll have achieved something that even motorists find extremely grueling
You'll have pushed your limits and set a new benchmark for yourself
You'll truly feel at the top of the world during and after the ride
Most things you do after this will be done with a new perspective… hey you've done Manali Leh on a cycle
Bragging rights are lifelong!