Unfairly overlooked by tourists who are more fascinated with 'royal Rajasthan' and 'majestic Maharashtra', Gujarat sightseeing offers gems that are hard to find anywhere else. The most popular thing that attracts most tourists to Gujarat are its pilgrimage sites. And these are definitely not exciting for kids.
But a few years ago, Amitabh Bachchan graced our televisions and politely requested us to spend a few days in Gujarat and discover what the state has to offer. And that put Gujarat on the tourist map for the nation, as well as the world. The heritage city of Ahmedabad, the tiny coastal towns of Diu and Mandvi, the spellbinding salt desert of Rann of Kutch, the abode of the magnificent Asiatic lions and obviously the sacred sites of Dwarka and Somnath, have made Gujarat sightseeing a hard-to-ignore choice.
What all does Gujarat sightseeing offer?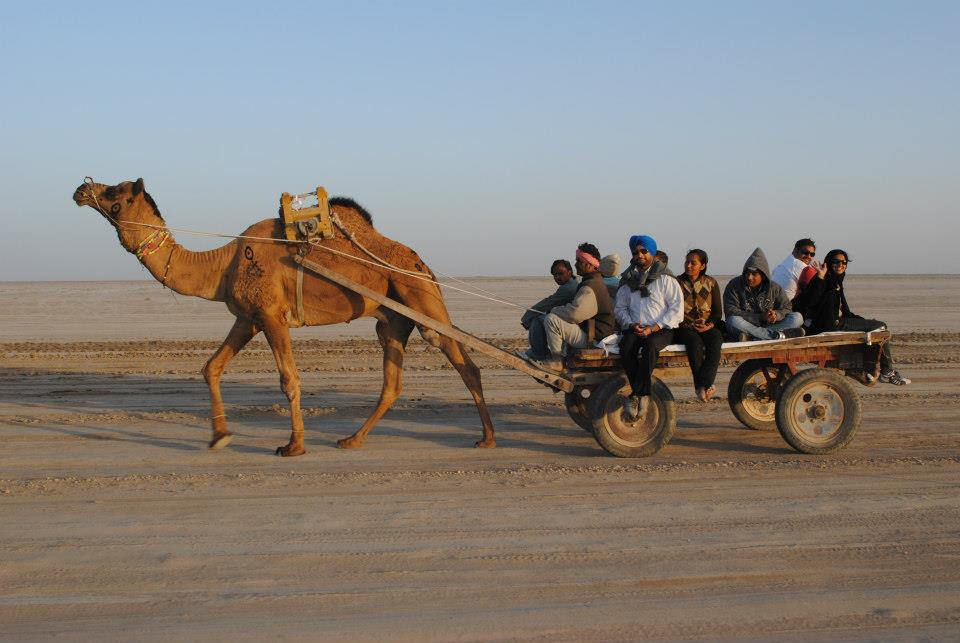 Gujarat also has a special relationship with Mahatma Gandhi. The revolutionary leader was born here, and it was here that he started the Satyagraha and the fight for India's independence.
Why travel to Gujarat?
Gujarat sightseeing has so much to offer that no amount of time spent here can be sufficient. Beaches, heritage, museums, old civilisations, Mahatma Gandhi memorabilia, national parks, religious sites, handicrafts, fairs and festivals and even the cuisine here is simply delightful. However, for kids, the cherry on top is something that you won't find anywhere else in the country – dinosaurs!
Yes! Gujarat was the state where in 1981, the Geological Survey of India discovered dinosaur fossils. So, it's evident that Gujarat's history is not just a few hundred years old but in fact, millions of years old. Let's dive in and explore the fascinating state of Gujarat, shall we?
Indroda Nature Park, Gandhinagar, is where the dinosaur and fossil park is. The park has a botanical garden and a zoo inside as well, but the most fascinating part is definitely the dinosaurs. Run by the Gujarat Ecological Education and Research Foundation (GEER), it is the only dinosaur museum in the country. Known as India's Jurassic Park, Indroda is the world's second largest hatchery of dinosaur eggs. This is the only dinosaur excavation site in the country. The fossils were found in Raiyoli, 100km from Indroda. After being identified, they were brought to Indroda to be gawked at by visitors. The open areas of the park have life-sized models of all popular dinosaurs as well as the ones discovered in the region.
What else to enjoy include in Gujarat sightseeing: Besides dinosaur fossils, Indroda has fossils of plants, insects and even a blue whale. There is a botanical garden where medicinal herbs and plants are grown and a small zoo where you can see crocodiles, nilgais, langurs and peafowls.
How to reach: Indroda Nature Park is located in Gandhinagar, the capital of Gujarat and is a 40-minute drive from Ahmedabad. Regular state buses ply between Ahmedabad and Gandhinagar.
Timings: Tuesday to Sunday, 8am to 6pm.
Entrance fee: Rs. 20 per person. Free for children aged five and below.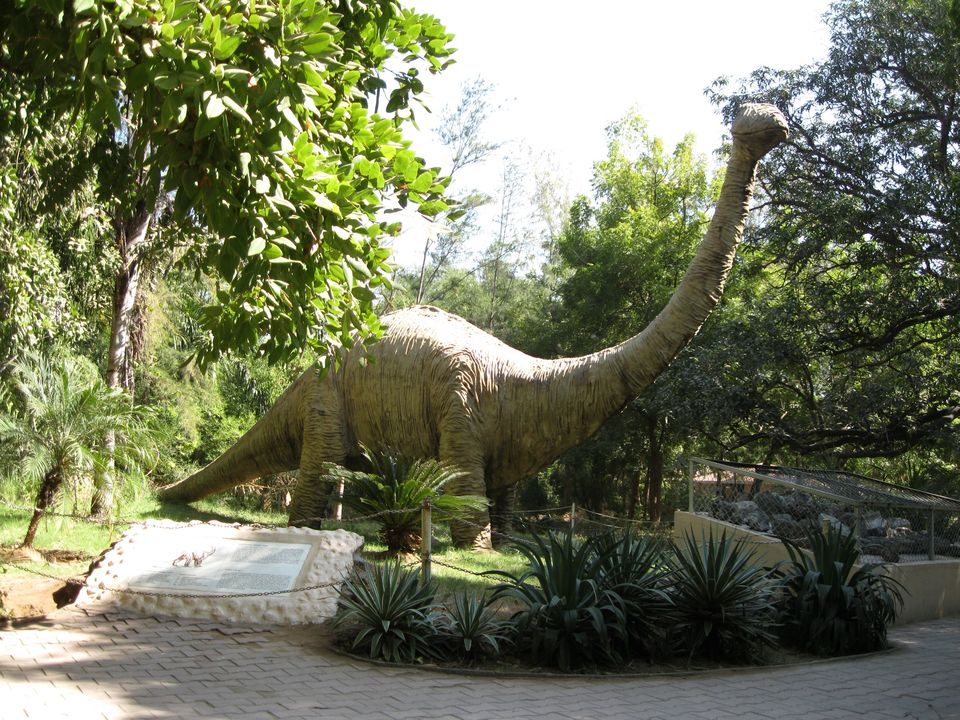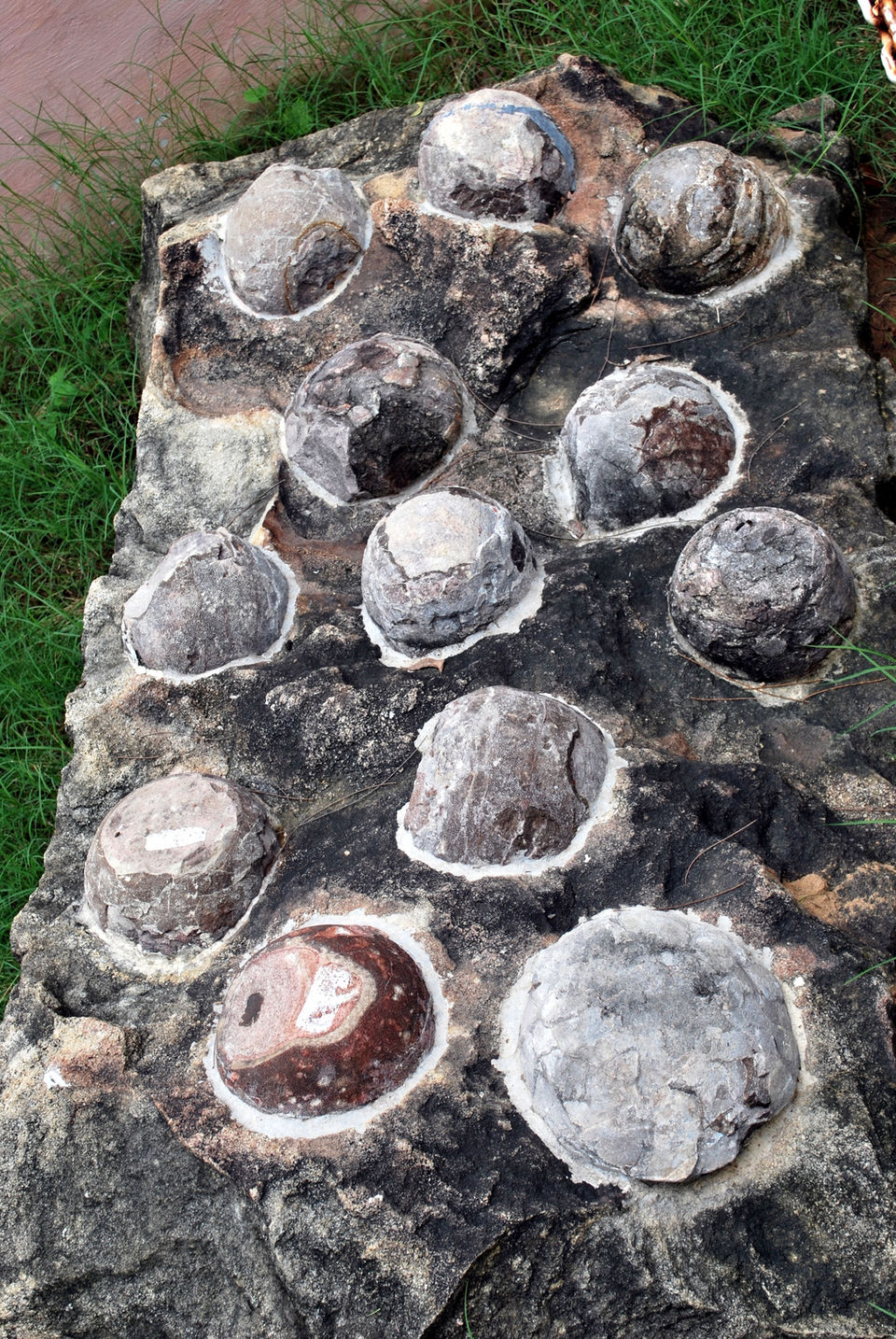 Visiting the ruins of the ancient city of Lothal is like visiting an open museum. One of the greatest civilisations of the world now lies flat and desolate. Stand here and imagine the lives of people who existed during the prosperous and flourishing Indus Valley Civilisation. The excavation of Lothal was carried out by Dr. R Rao, between 1955 and 1962. Lothal, literally translated to 'mound of the dead', is the most extensively excavated site of Harappan culture in India, and therefore allows the most insight into the story of the Indus Valley Civilisation, its exuberant flight, and its tragic decay. This is the place where kids can learn about glorious India in the ancient times.
What else to see: A museum in Lothal houses the artefacts excavated from the site. Out of more than 5000 items excavated, the museum showcases around 800. The entrance of the museum depicts an artist's conjectural idea of Harappan town of Lothal. Inside, the stone weapons give a glimpse into the skills and craftsmanship of the masons of those times. The vibrant displays of beads, terracotta ornaments, shell and ivory objects, copper and bronze kitchenware, and painted potteries showcases the dynamic society that Indus Valley was.
How to reach: Lothal is 78km from Ahmedabad and state buses take around three hours to cover the distance. The only way to reach Lothal is by road.
Timings: Saturday to Thursday, 10am to 5pm
Entrance fee: The Lothal site can be visited free of cost. The museum entrance fee is Rs. 2 per person, and free for children up to 15 years of age.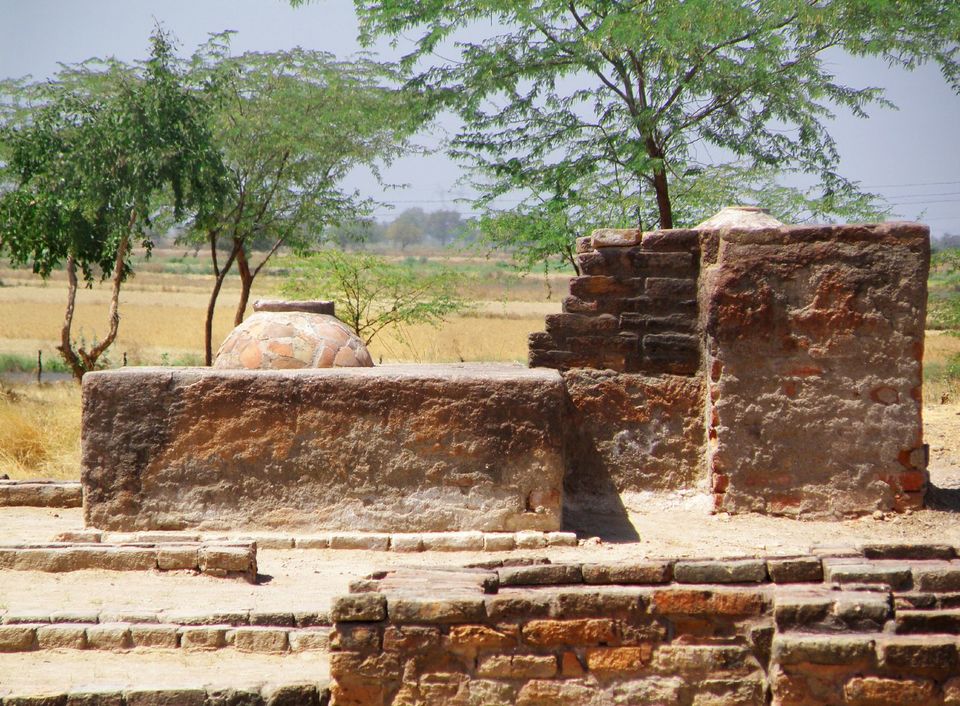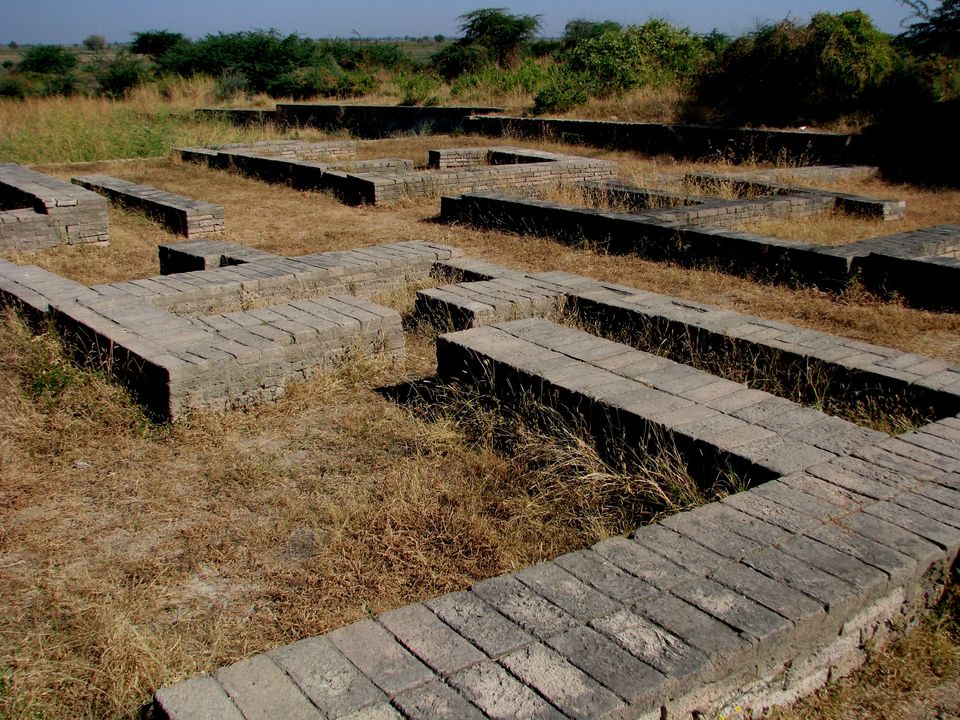 Unearthed by the Archaeological Survey of India (ASI) in 1967, a vast semi-arid land is the site of the thriving ancient town of Dholavira and is now a significant attraction for almost every Gujarat sightseeing itinerary. Stepping into Dholavira is like taking a time-machine back 4,500 years ago. The massive city, built mostly of sandstone and limestone, has staircases, gateways, sewage drains, shower cubicles, kitchens and gigantic water reservoirs. The buildings are painted in soft pink and white hues, with signboards on important gates.
Today, the desolate ruins glow golden with the setting sun. The magical colours of the sky extend as far as the eye can see, all the way up to Mohenjo Daro, situated 450km from here with a fence dividing the two cities that were once a part of a massive cosmopolitan civilisation. In ancient times, people from as far as Mesopotamia and Arabia came here to trade and some even settled here. Today, tourists from far across the world come and stand in awe of the civilisation that once had the most complex system of drainage, urban development, water conservation and children's education.
What else to see: Just like Lothal, the museum here has more than 300 artefacts collected after multiple excavations of the site. Since ASI is still continuing the excavations in nearby areas, the museum is constantly updated.
How to reach: Dholavira is 680km from Ahmedabad, and it takes about 7 hours to reach by road. Alternatively, you can fly to Bhuj and drive from there. It's 220km and takes roughly 4 hours to reach.
Timings: 8am to 7pm in summers, and 8am to 6pm in winters. Museum timings are 8am to 6pm, everyday.
Entrance fee: The entry to the museum and a visit to the site, both are free.
Check out this amazing story of a trip to Lothal and Dholavira.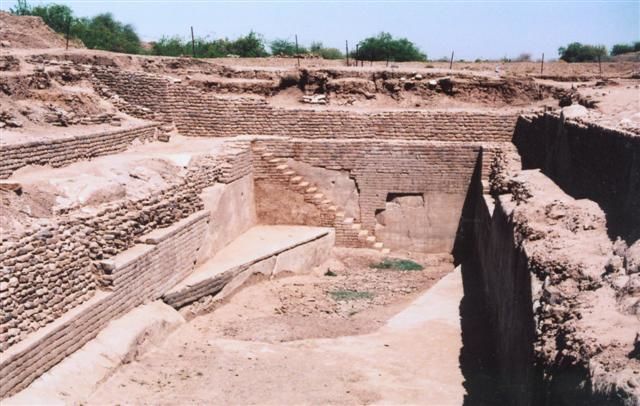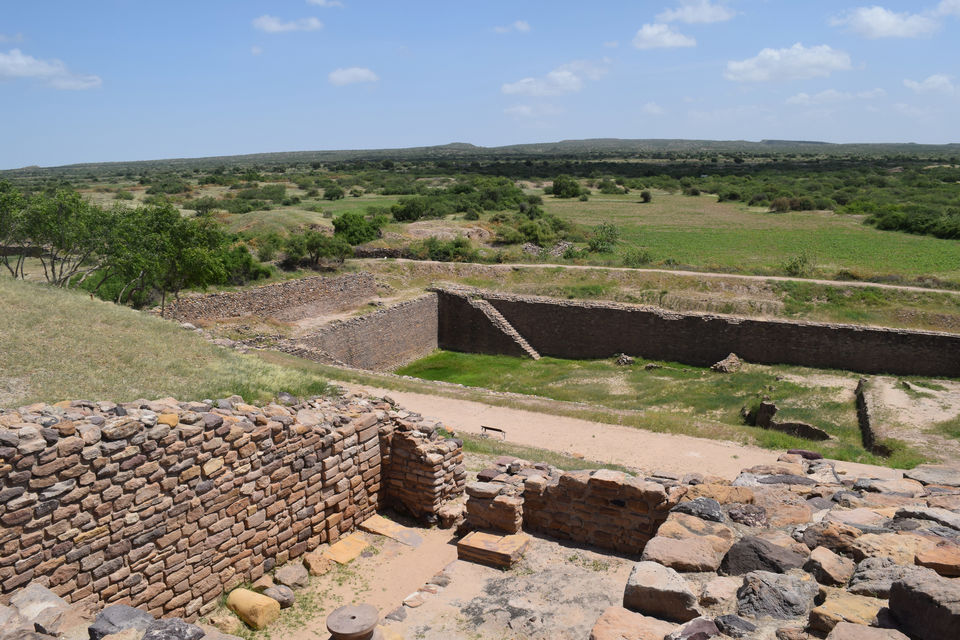 Kachchh, or Kutch, is the wild and determined Gujarat. Kachchh literally means something which is intermittently wet and dry. Edged by the Gulf of Kachchh, Great Rann and Little Rann, this marshy island is the wild west of India and one of the most popular Gujarat sightseeing attractions. The tribal villages dotted on the edges of Kachchh produce glittering textiles with intricate embroidery and shining mirror-work and are some of the most beautiful examples of Indian textiles and handicrafts. But the most interesting part of this district of Gujarat is the Great Rann of Kutch. A blinding-white expanse of salt in winters and a swampy, muddy land in summers, this natural wonder is a must visit destination with family. Then there is also the Rann Utsav, a four-month bonanza, organised by the Gujarat government, which is the best way to explore and enjoy the salt desert. A profusion of colours, a cornucopia of music and dance and stupendous design is what you can expect at the utsav.
What else to see: There are so many things around the Great Rann of Kutch that provide an excellent way to discover the life of people around here. You can visit the various tribal villages and nomadic establishments on the outskirts of Rann. You can also visit Bhuj and Mandvi while here.
How to reach: The nearest airport and railway station is Bhuj, around 80km or a 2-hour drive away. Ahmedabad is 400km and regular private and public buses run between Bhuj and Ahmedabad.
Timings: The Rann can be visited all year round but it's only during winters that you see the wonders of the salt desert.
Entrance fee: There is no particular fees to visit the Rann, however there are numerous camps around the desert where you can stay and enjoy the Rann at a relaxed and leisurely pace.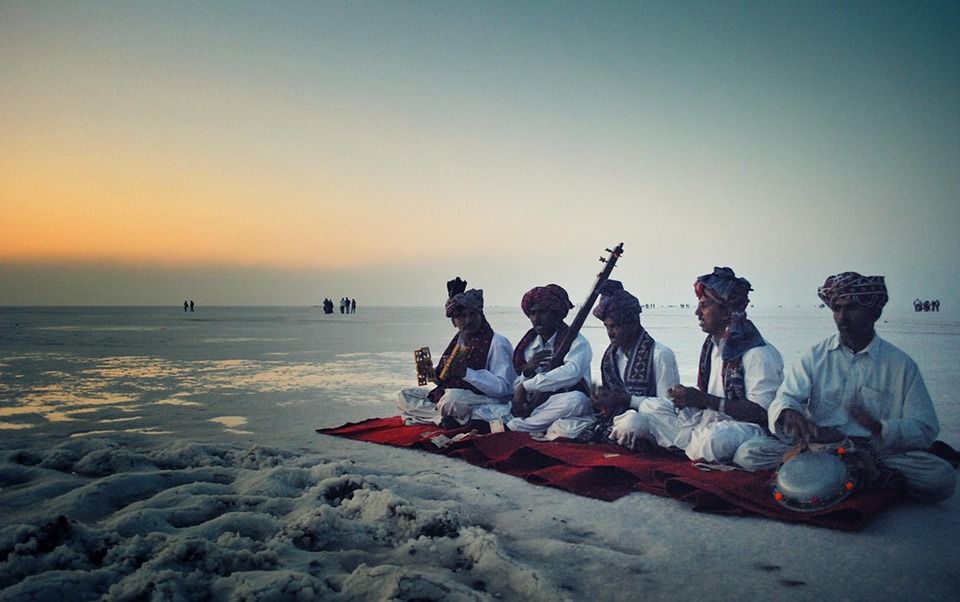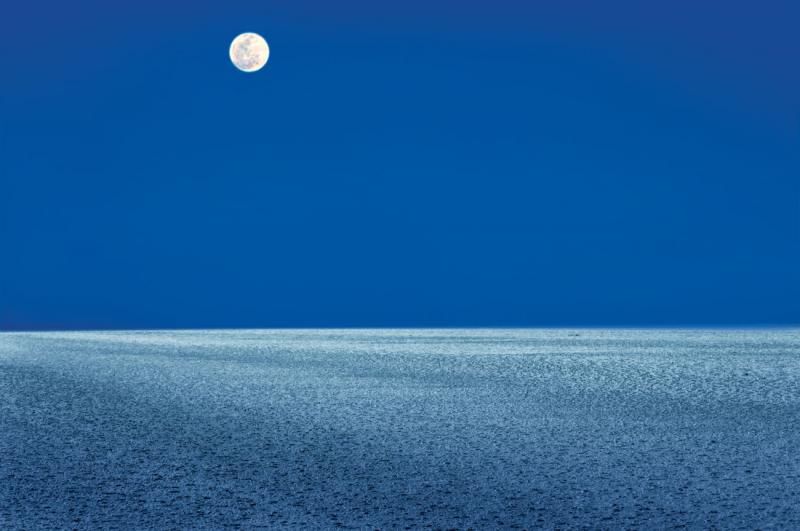 Cuisine on offer
The best way to know a state is perhaps through its cuisine. And Gujarat is a state has multiple cuisines, with different regions offering different varieties. From the dishes of daal (lentils) and kadhi (gram flour dish), that have a mildly sweet flavour, to the fiery recipes of sev tamatar (tomato dish) and lasania batata (a garlicky potato dish), each is delicious and worthy of a taste. The best way of having a traditional Gujarati meal is by ordering a thali, which will have samples of the best dishes on a single plate. Gujarati cuisine is primarily vegetarian and non-vegetarian dishes are rare to find. Vishala in Ahmedabad is a great restaurant to sample the best Gujarati thali. In case, you don't take to Gujarati food, Ahmedabad has food chains such as McDonald's, Dominos, Pizza Hut and others. However, Kutch and Dholavira will have limited options in terms of western meals.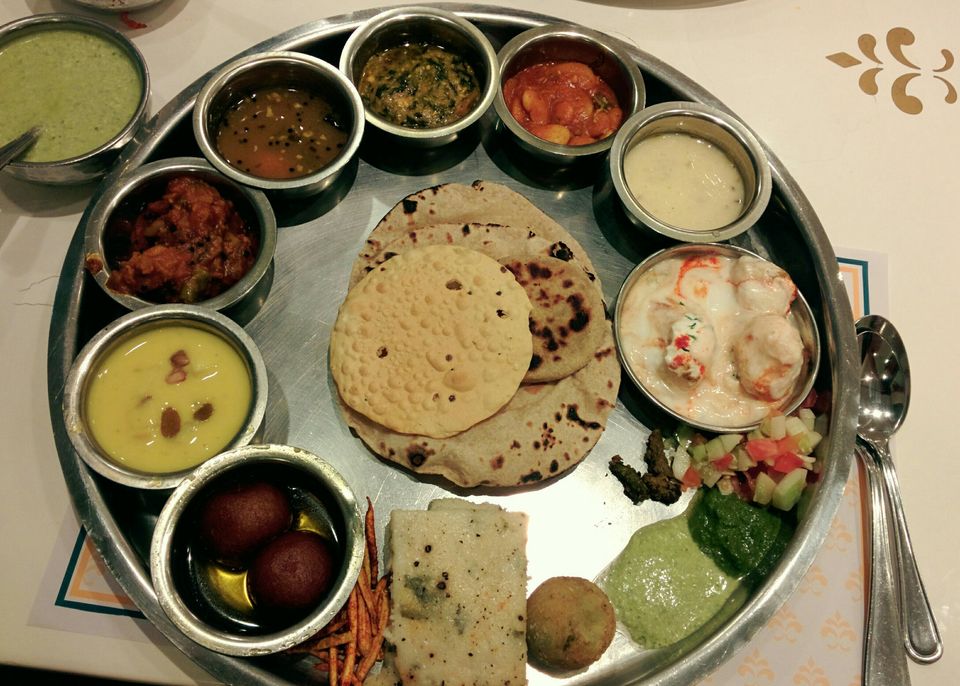 When to go
Gujarat experiences dry and hot summers but cool and pleasant winters. Therefore, the best time to visit all the sights mentioned above is winter, primarily the months of December and January.
Getting there
Gujarat's major airport is in Ahmedabad and it is nationally and internationally connected to all major cities.
By air: Round-trip airfare from Delhi to Ahmedabad starts at Rs. 6,000.
By train: There are many direct trains from major metro cities of India to Ahmedabad. The price for a second AC ticket from New Delhi to Ahmedabad is Rs. 1,800, one way. You can book tickets directly from IRCTC.
By road: Ahmedabad is easily accessible by road via Rajasthan and even Maharashtra. The highways and roadways in Gujarat are some of the best in India.
Getting around
The best way to get from one city to another in Gujarat is via buses or taxis. Gujarat is famous for its punctual public transport by state-owned buses and buses even connect to the remote areas of Dholavira and Kachch. However, a taxi will be a more convenient and comfortable way to go around. A sedan will cost you approximately Rs. 2,200 per day, for around 300km.
Accommodation
For Indroda Nature Park and Lothal, it's best to make Ahmedabad your base and cover the two destinations as day trips from there. There are hundreds of options to choose from when it comes to hotels in the city.
Holiday Inn Express – A centrally-located hotel with free breakfast. Price per night for double occupancy starts at Rs. 4,000.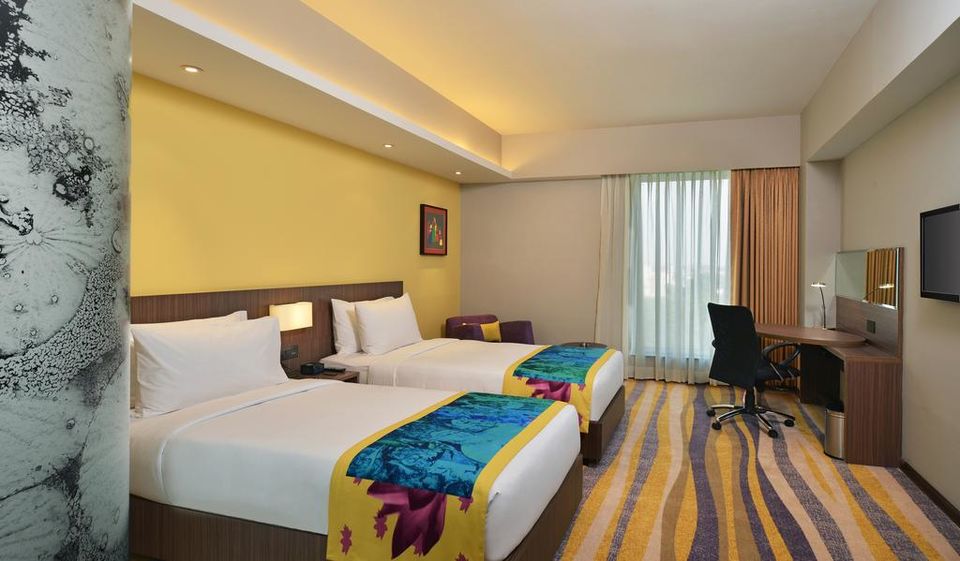 Rann of Kutch is best visited during winter and the most comprehensive way to enjoy this amazing place is to attend the Rann Utsav. The prices start from Rs. 12,000 per person for a two night, three days stay that includes all meals, sightseeing, transfers to and from Bhuj and visit to handicraft villages. You can know more here.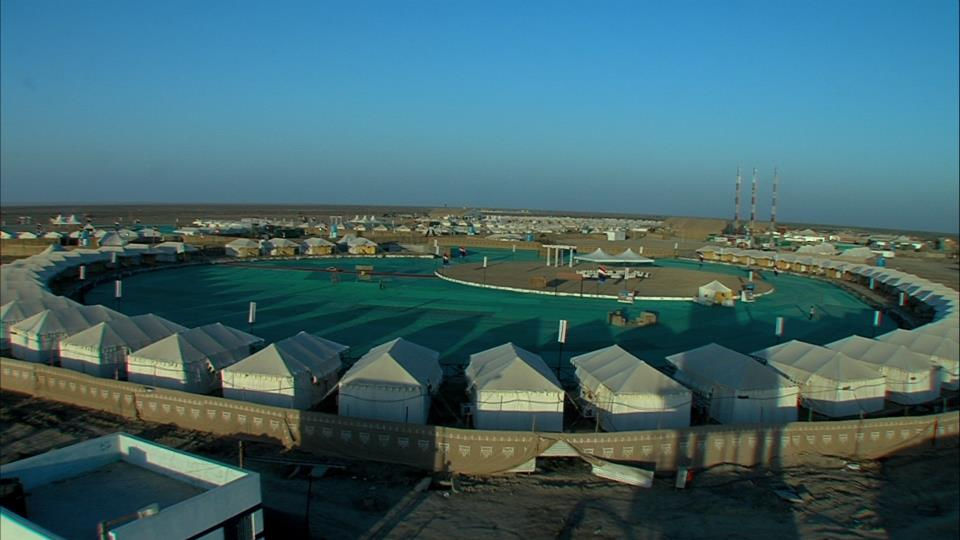 Dholavira doesn't have many stay options as it is the site of majestic ruins and not the developed city it once was. However, there is a Gujarat tourism guest house here that is perfect to stay in. It is called the Dholavira Tourism Resort and the cost per night for two is Rs. 4,500. This includes breakfast and dinner, sightseeing at nearby sights, visit to the Dholavira ruins and even a visit to the BSF Camp on the border. There are limited cottages available, so it's best to call in advance and make reservations. You can know more about the resort here.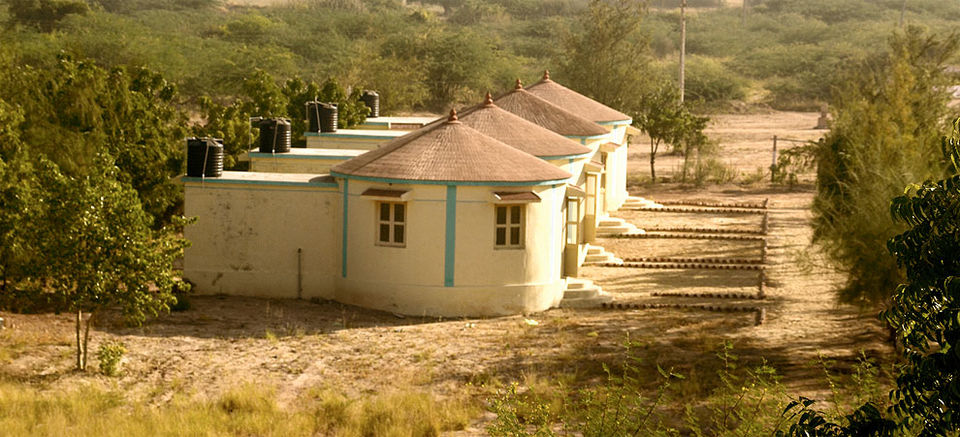 Have a story about when you took your kids for a Gujarat sightseeing? Write about it here and help other travellers plan the perfect winter vacation trip for their kids.
Frequent Searches Leading To This Page:-
gujarat sightseeing packages, gujarat tourism package tours from ahmedabad