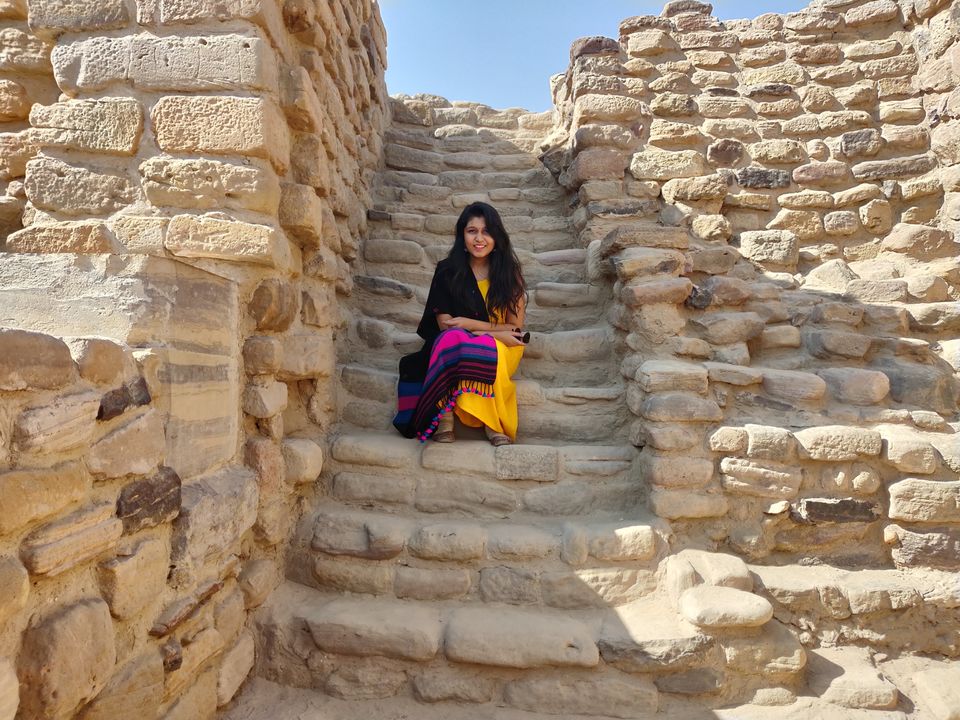 My colleague and I visited The Rann of Kutch before this trip. Read it here.
On day 3, a bus from Rann of Kutch dropped us at Bhuj railway station. From there we took an auto ( INR 100 ) to Hotel Raj Mahel ( 4 km from the station ) which we had booked from Goibibo for INR 800 for 1 night.
On Day 4, we left from our Bhuj hotel at 7 am for Dholavira to see the Harappan ruins. I was behaving like an excited History nerd kid throughout !!
We decided a cabbie from Gujarat Tourism itself who was charging us INR 10/ KM. We asked around and found that the rates were the same and decided to proceed with him since the driver was from a credible source.
Mr Uday +91 9978741010, +91 9712471010.
Mr Harshad +91 9662251406, +91 9428810406
Dholavira is 250 km from Bhuj and we took 4 hours to travel one way. Mr Harshad picked us up from our hotel at 7am and dropped us at Bhuj railway station around 7pm ( our train was at 8:30 pm ). The cab cost was INR 4800 (we divided the same between us).
We reached the most awaited ruins around 11 am.
Harappan civilization is believed to be the oldest of the civilizations in the world! It is also believed to be a pioneer for art, culture and innovation ( architecture, maths, physics etc.)
 Soon after the discovery of cities like Lothal, Dholavira, Mohenjodaro, and Kalibangan have also been discovered and were come to be known as the Harappan cities / civilization.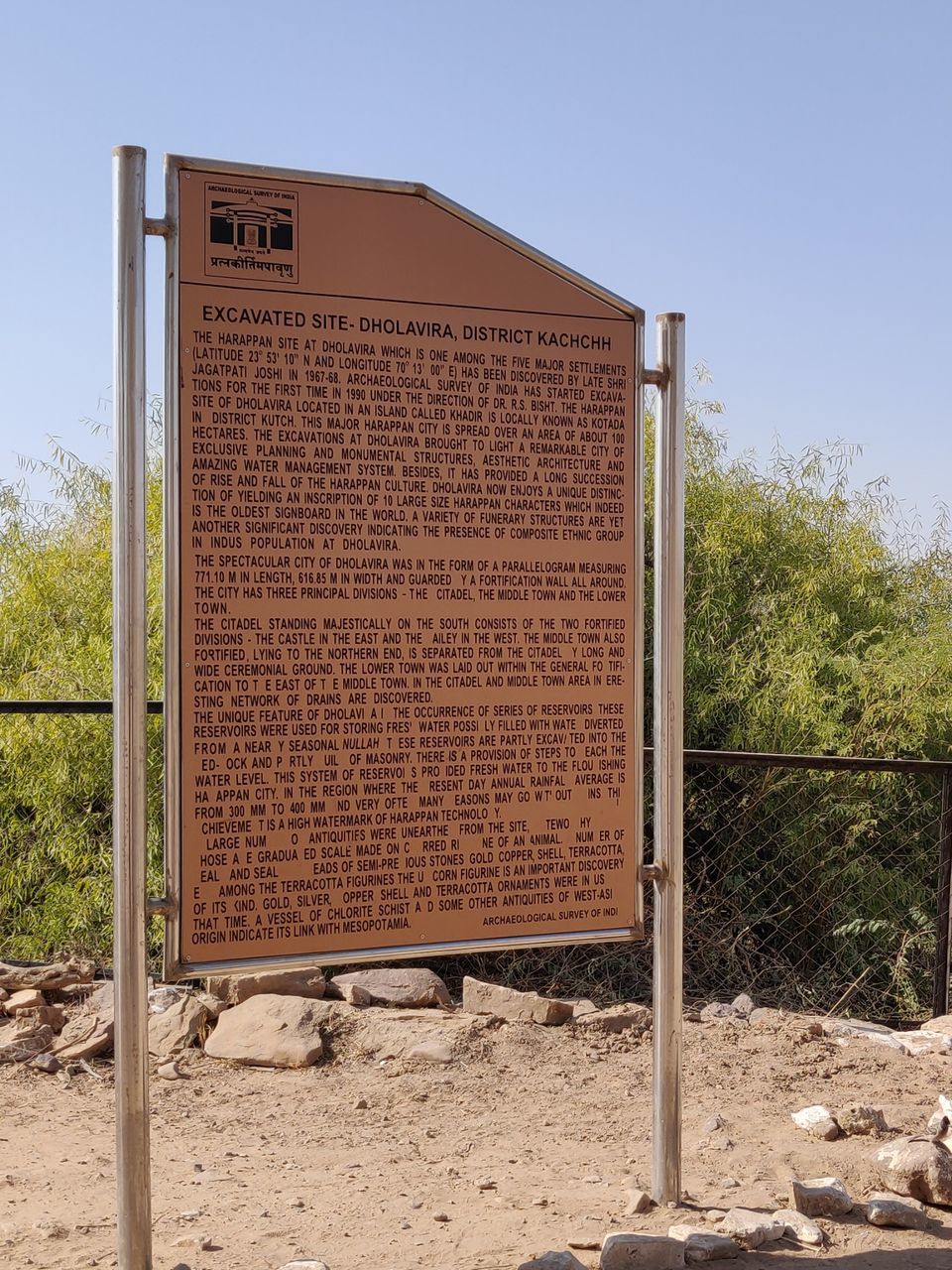 We took a guide here. I highly recommend the same because we will not know the stories behind these structures ! There are many guides available at the entrance. He charges us INR 300 (we divided the same between us). There is no entry fees.

Our guide informed us that it took 14 YEARS to excavate this site. A huge part of this site still not excavated. Only some part of this 260 acre is excavated till date!!
Things to do here - Take a walk in these prehistoric lanes where we will face more questions to our questions than answers.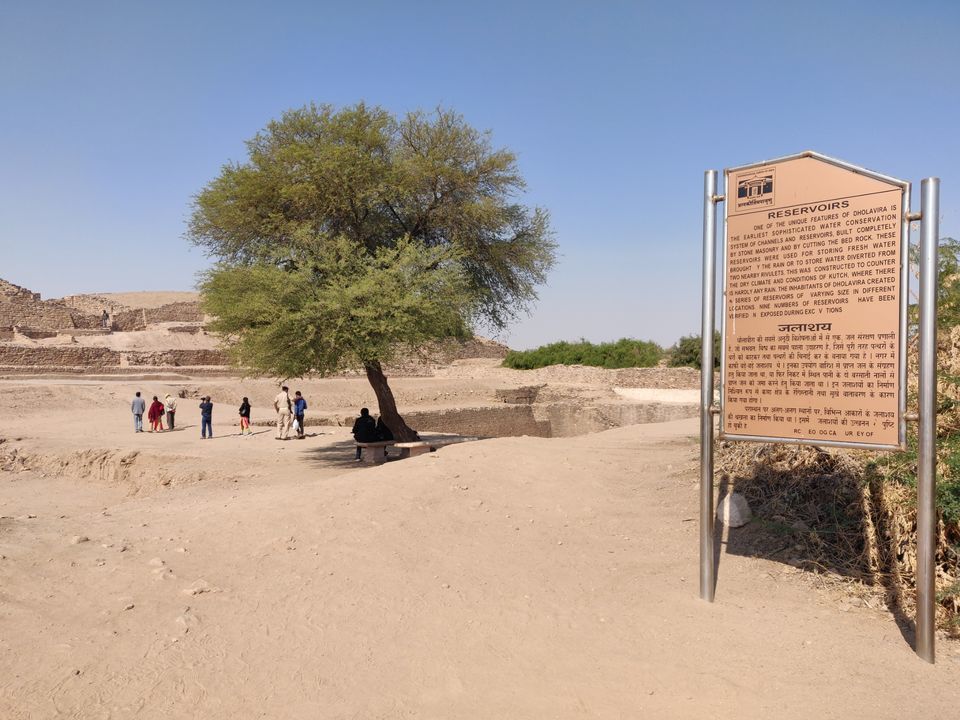 Harappa is known to be a 4700 years old city in the subcontinent which was discovered around the time 1920. These cities were discovered around the river Indus, hence proving the existence of the Indus Valley Civilization.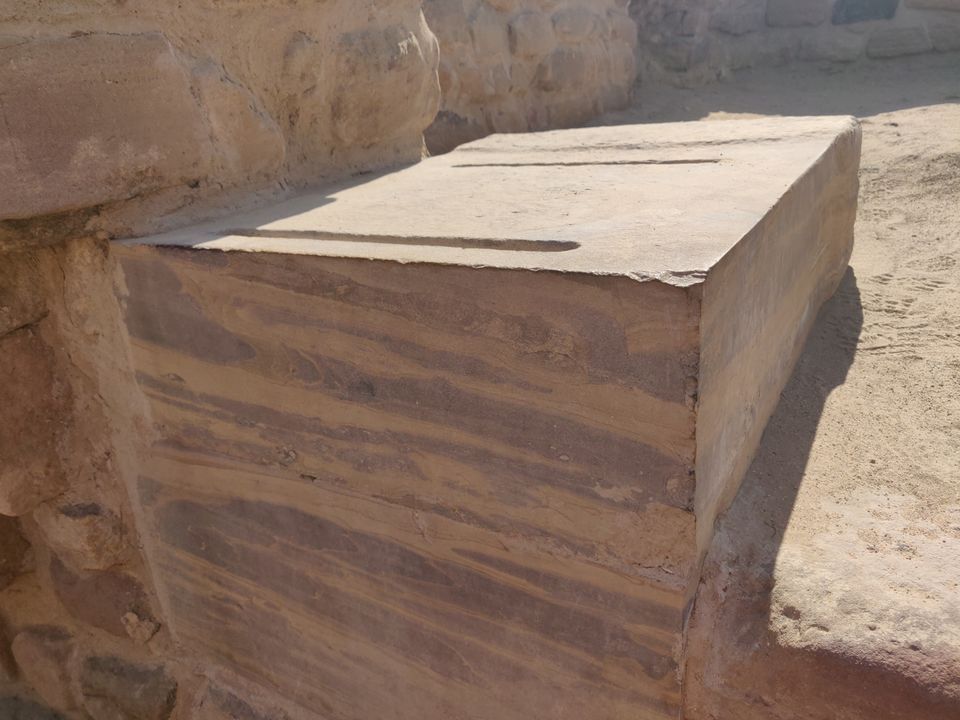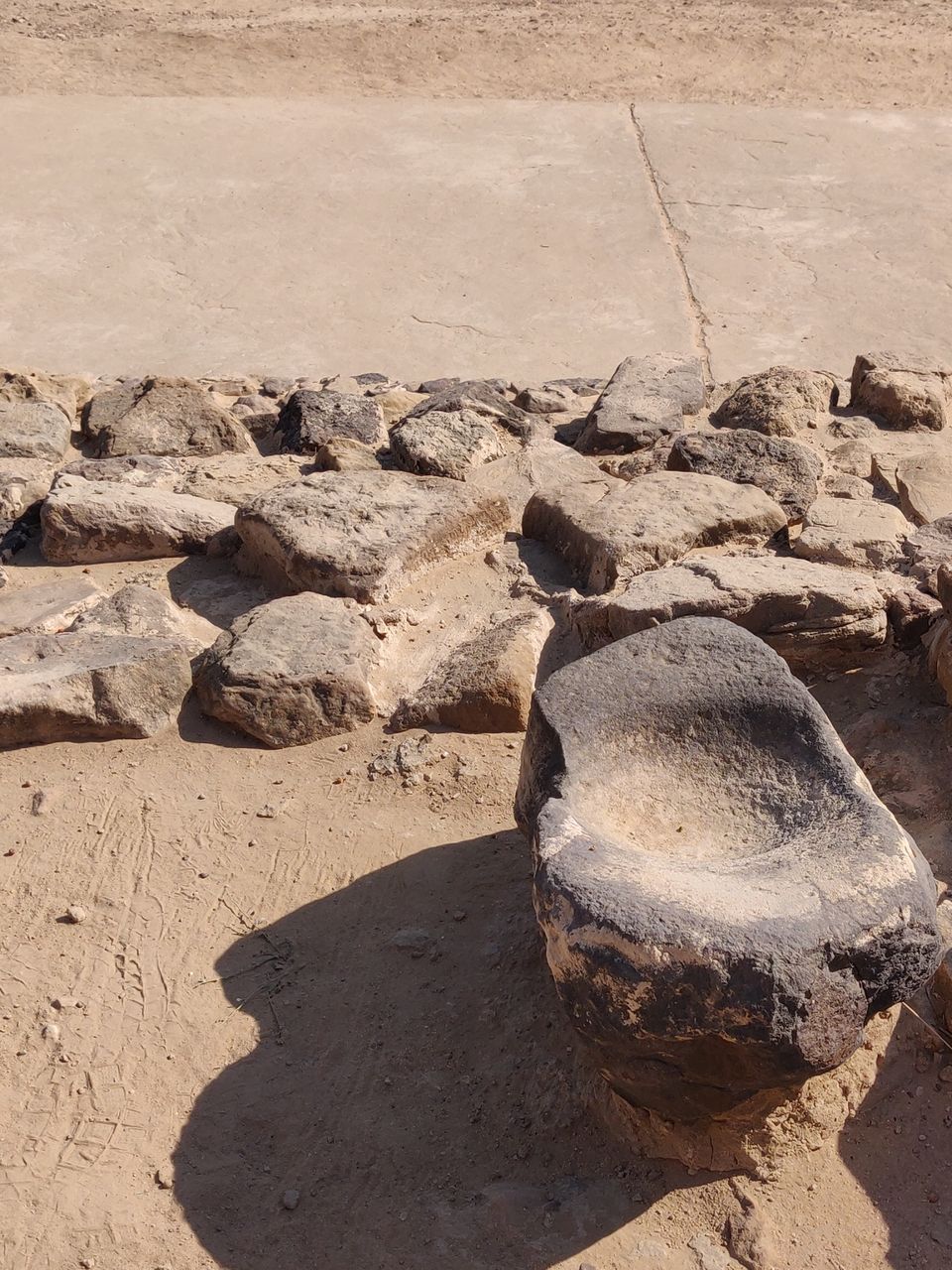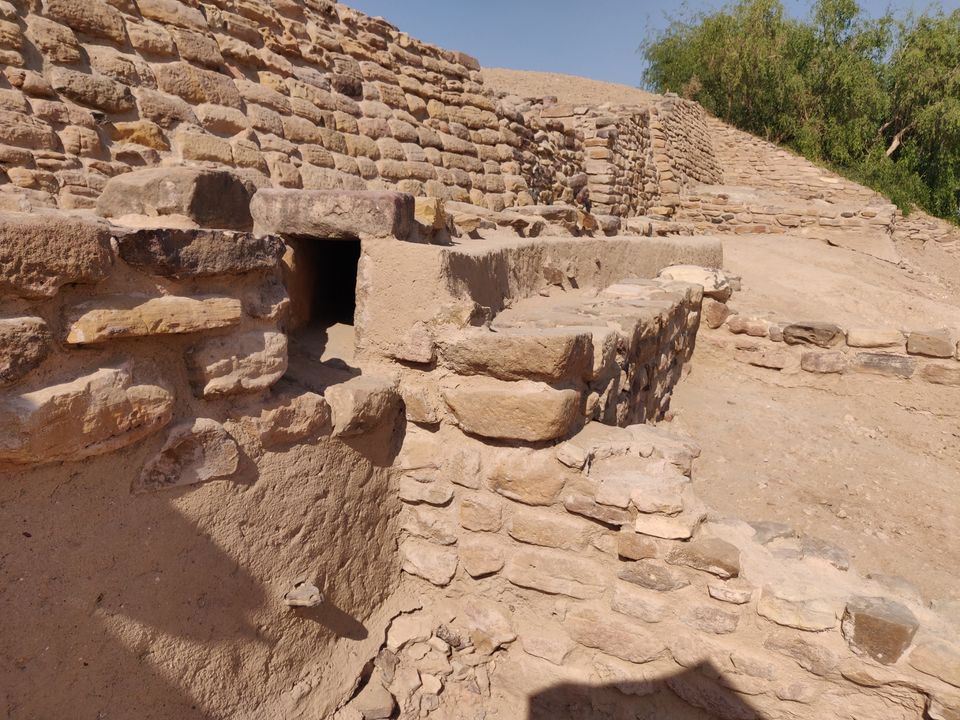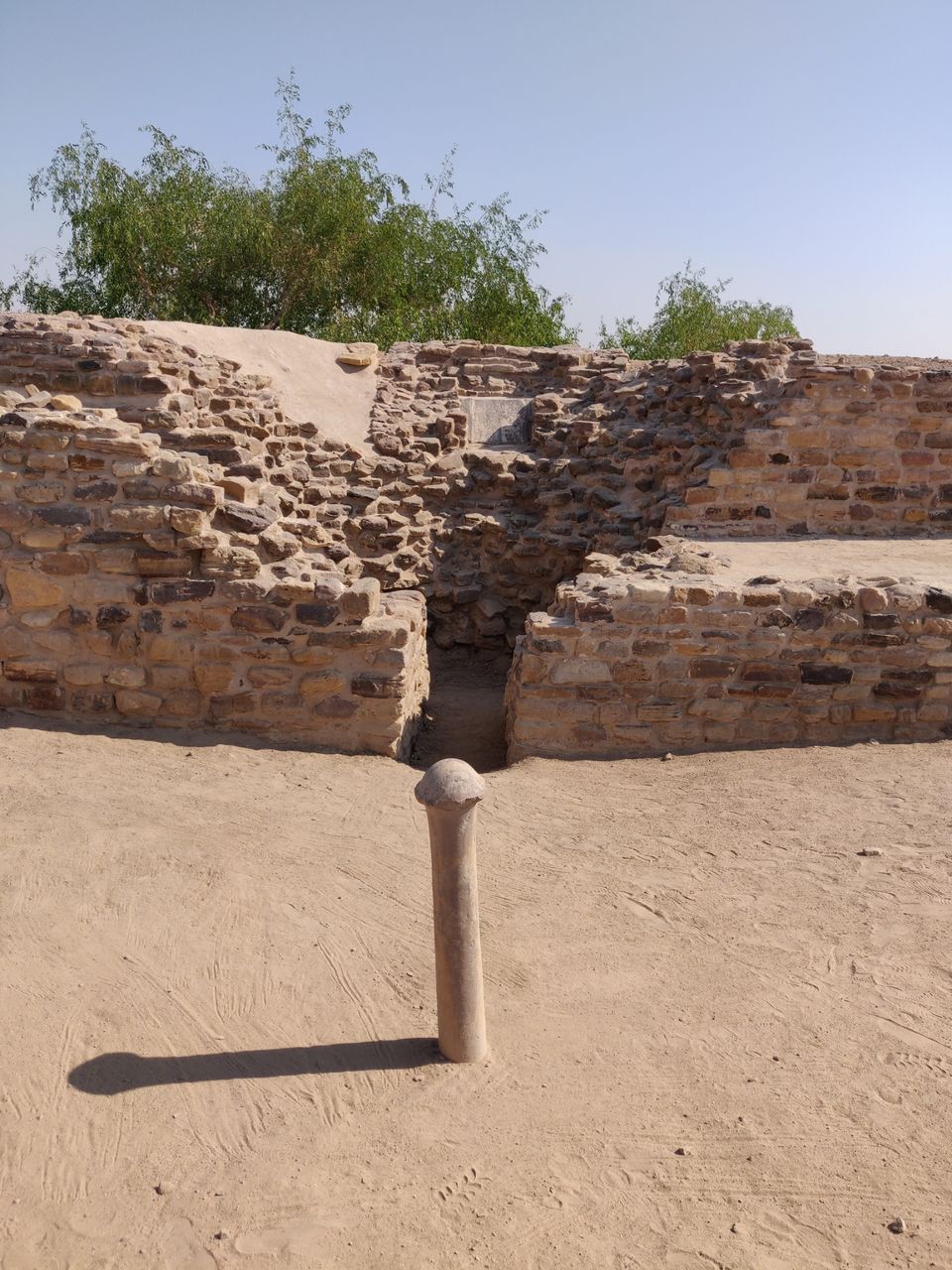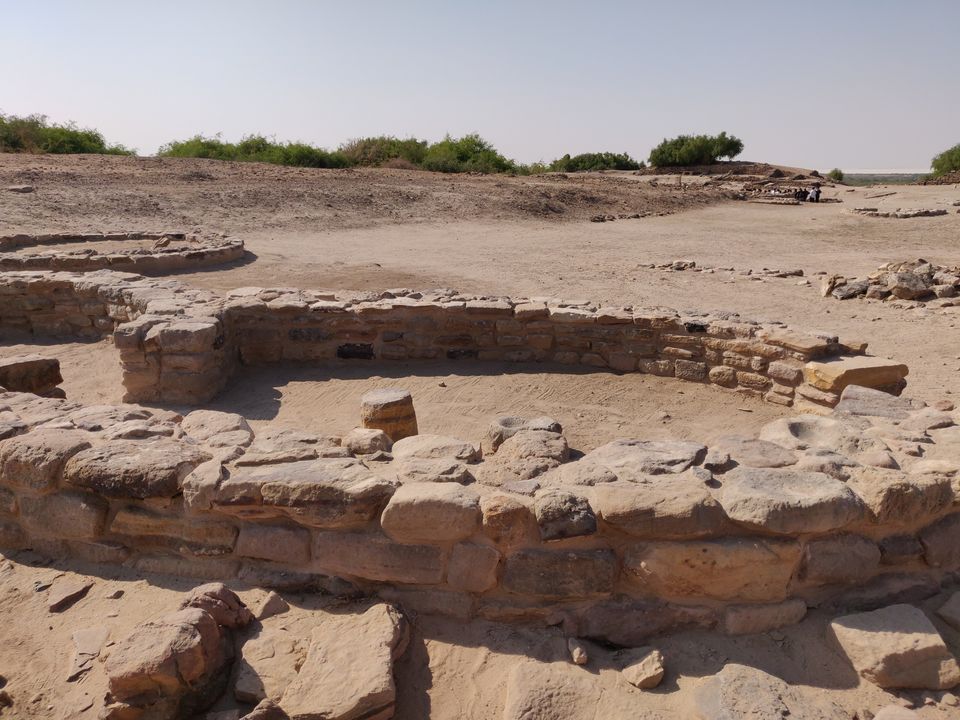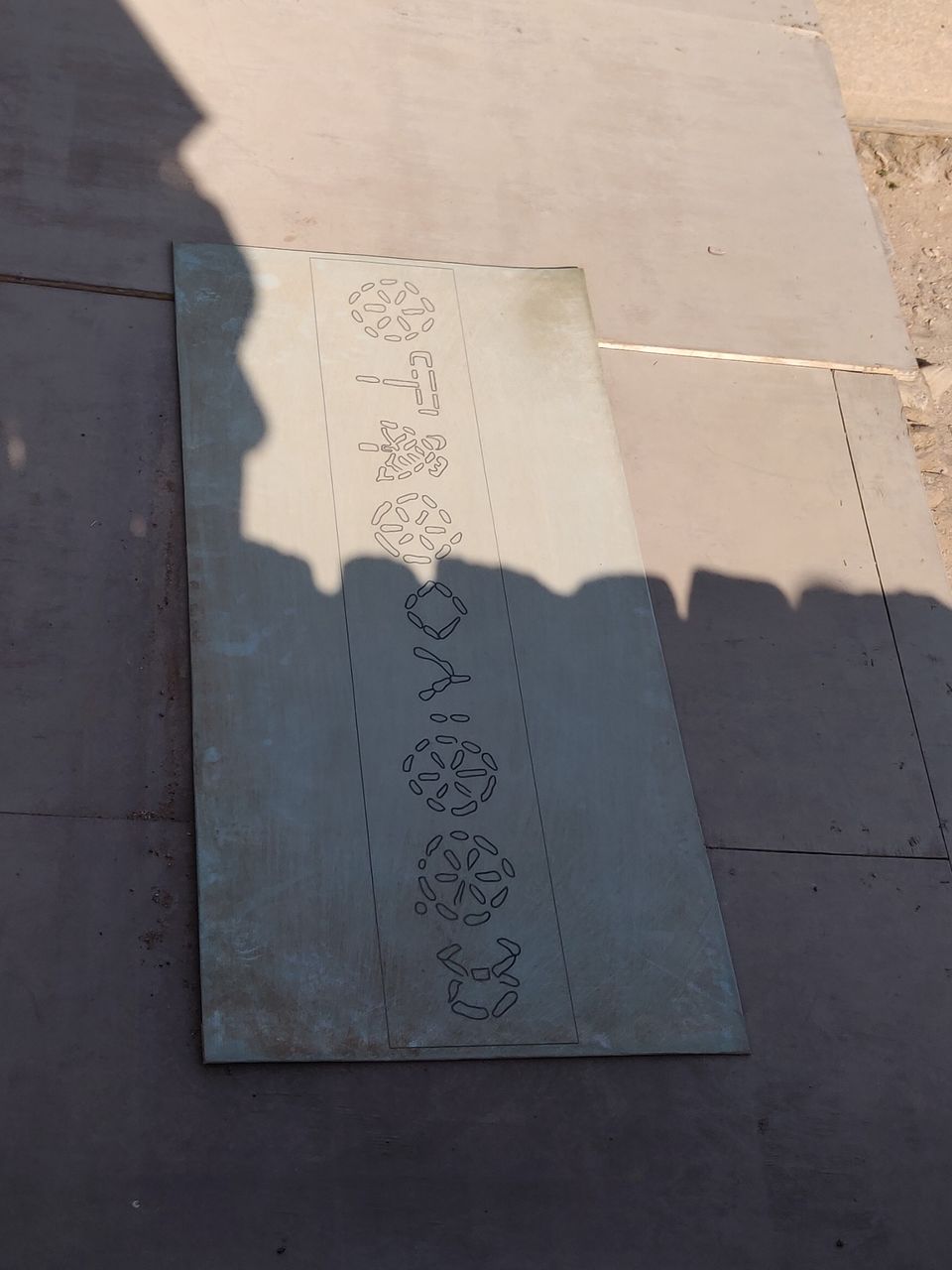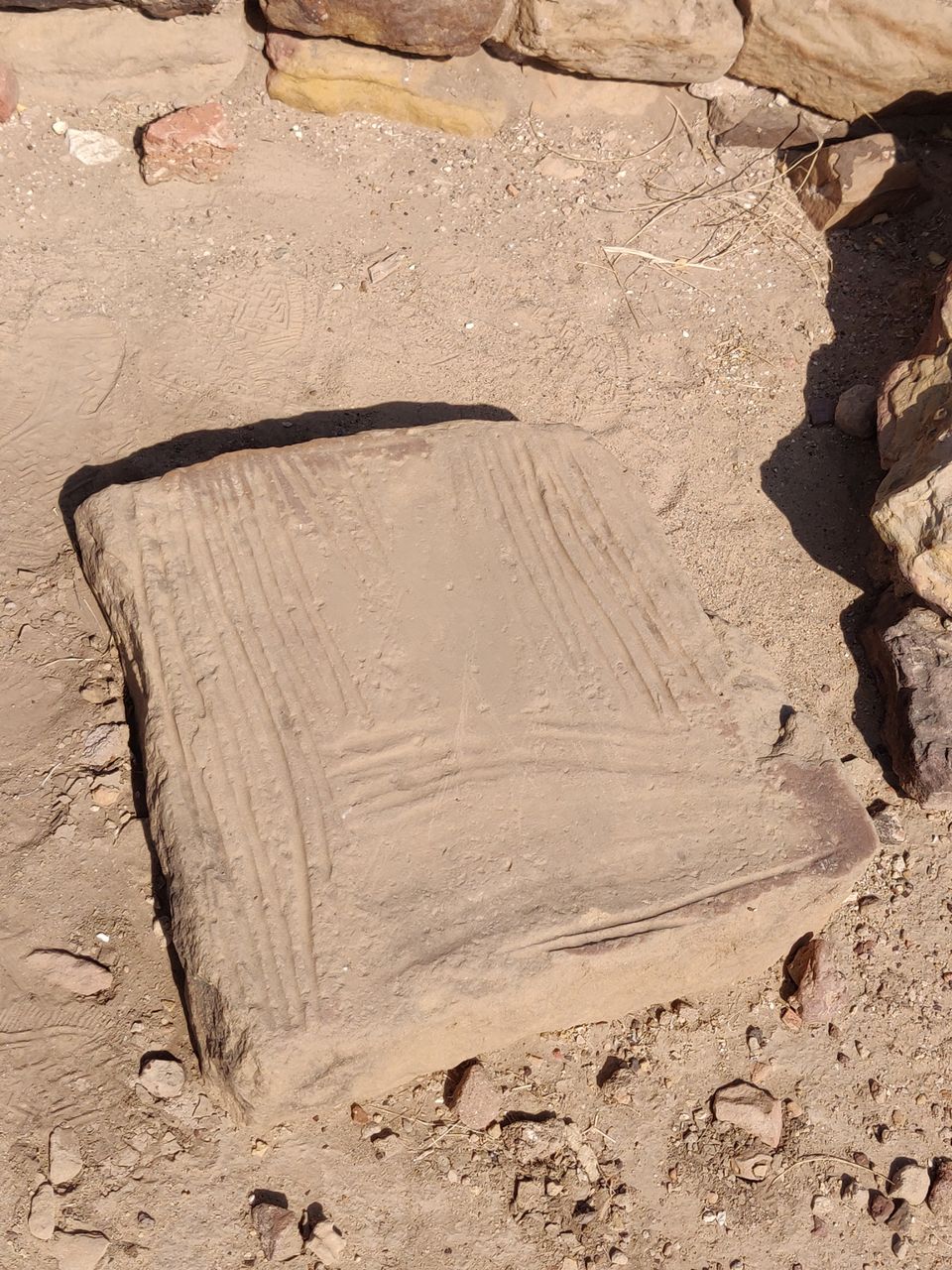 The Harappan city was divided into three sections - The Citadel ( first class ) , middle and lower class. The citadel comprised granaries, religious buildings, public buildings, and assembly halls. The east section  was comparatively larger but lower which was for the lower class was divided into rectangular sections cut by wide roads at right angles to each other.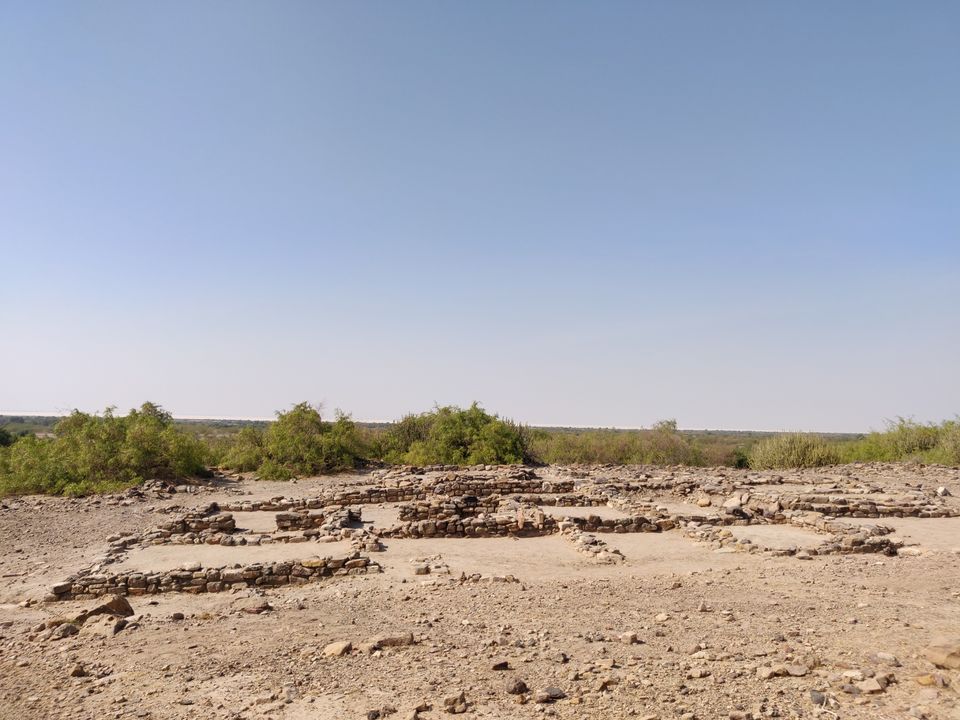 Harappan objects were made of stone, shell, and metal. Copper and bronze were used to make tools, weapons, ornaments, and vessels. Gold and silver were used to make ornaments and vessels. Harappans also made stone seals. They made pots with beautiful black designs. Bricks were so well made that they had seemed to have lasted for thousands of years and were laid in an interlocking pattern which made the walls strong. About a hundred and fifty years ago, many of these bricks were taken away by engineers.
Post the walk , we entered ARCHAEOLOGICAL MUSEUM DHOLAVIRA.
The museum gives you a better understanding of the places and history that you just heard from the guide. We also watched a documentary of 10 minutes giving us better insights and theories to this civilization.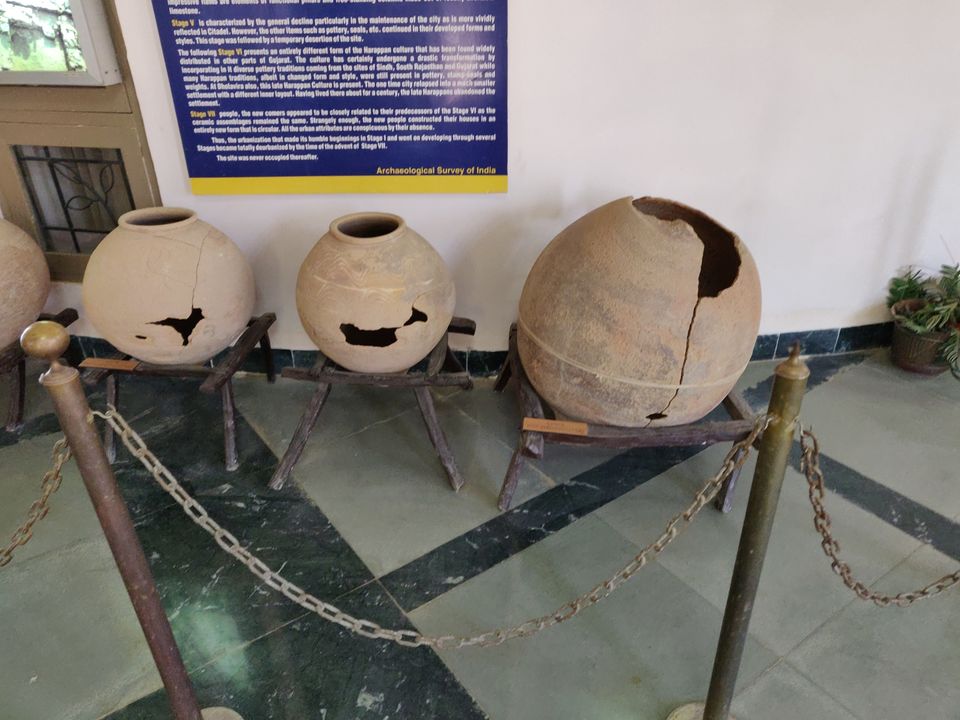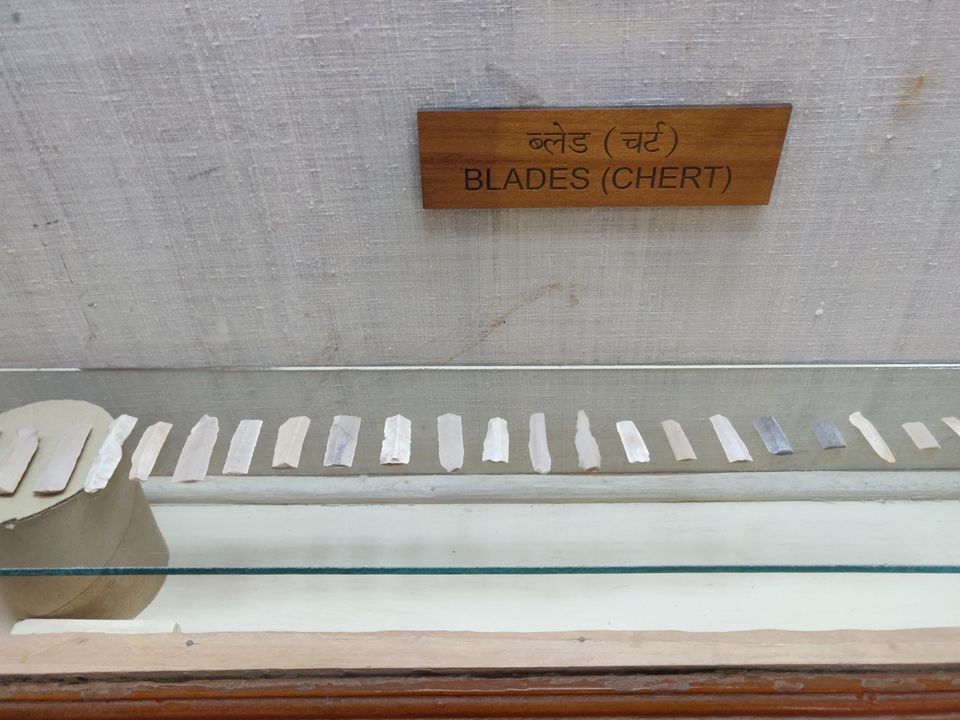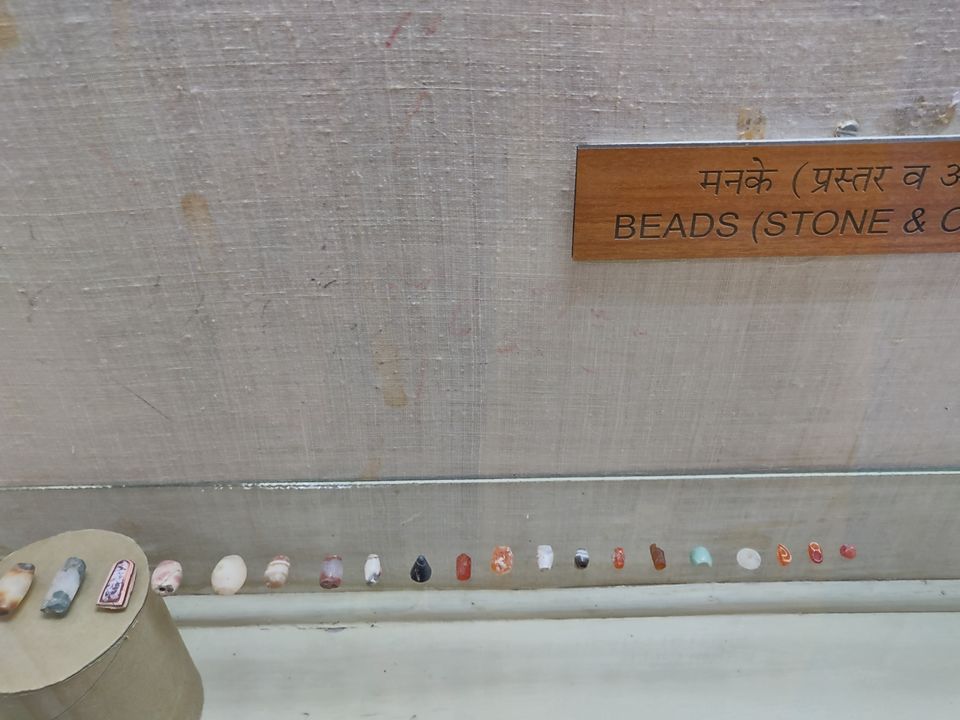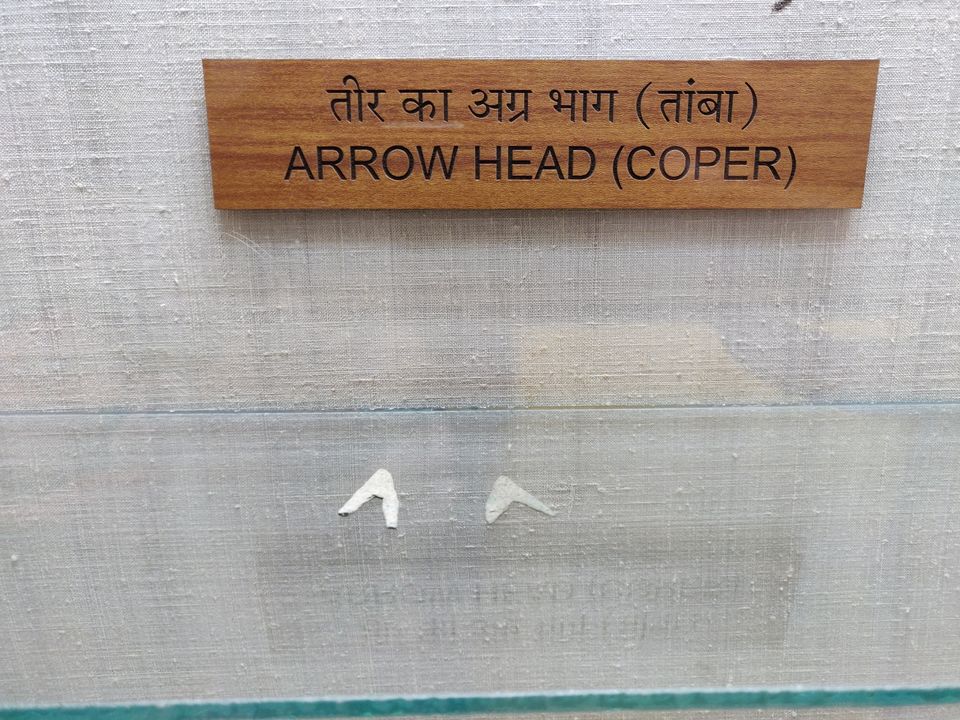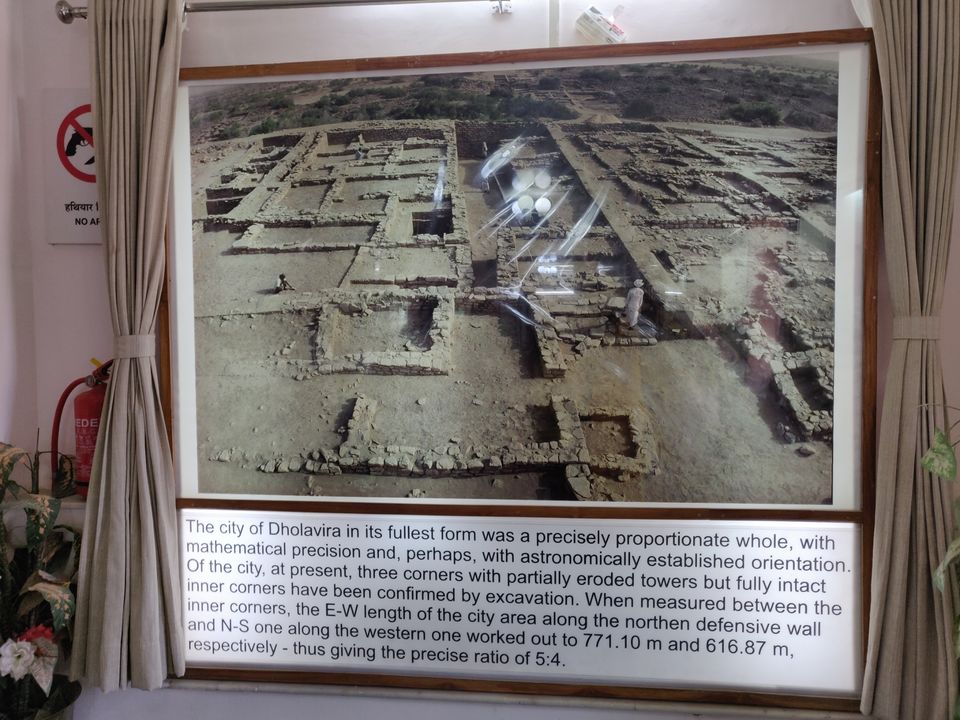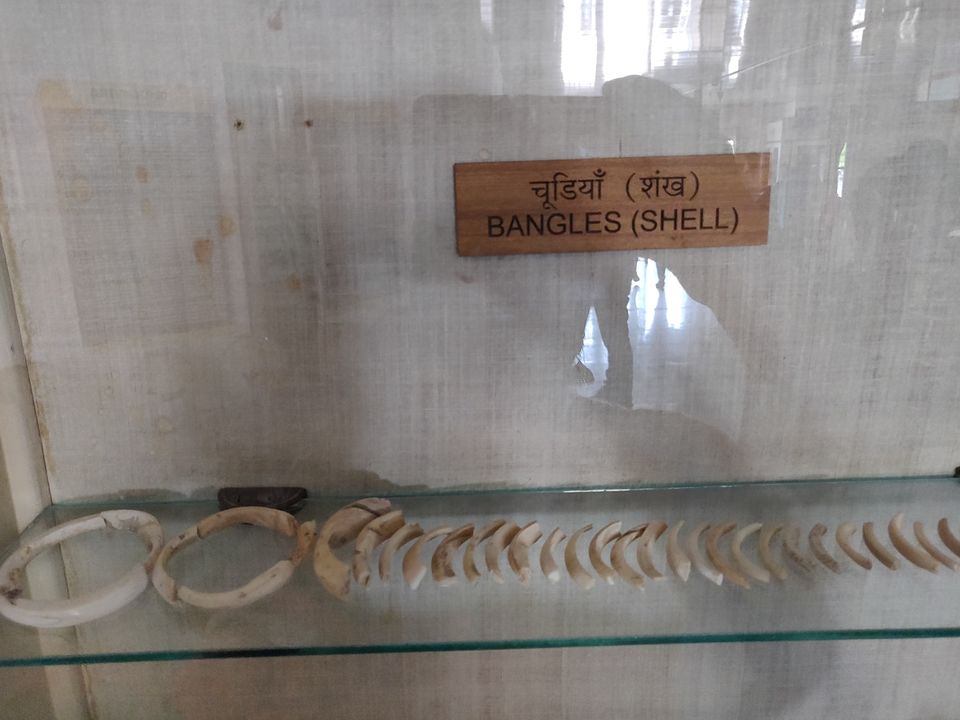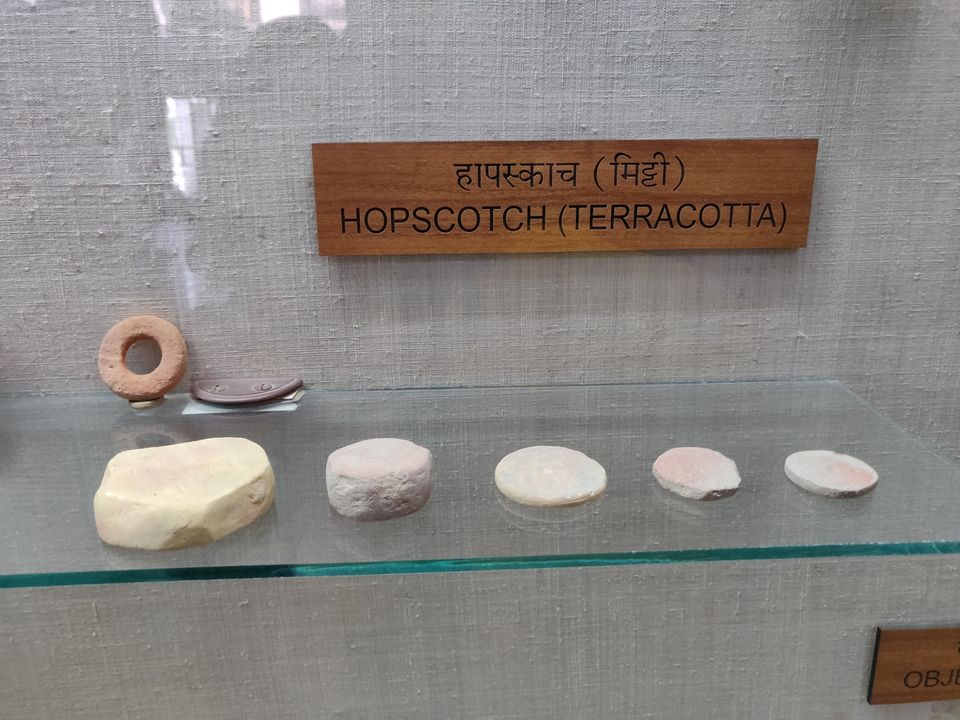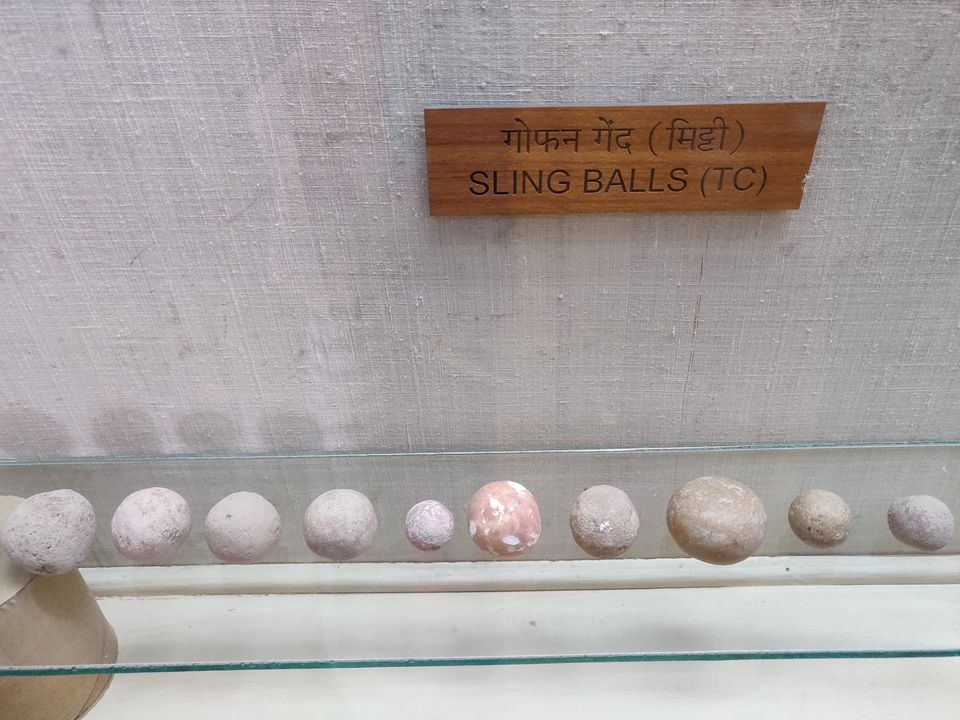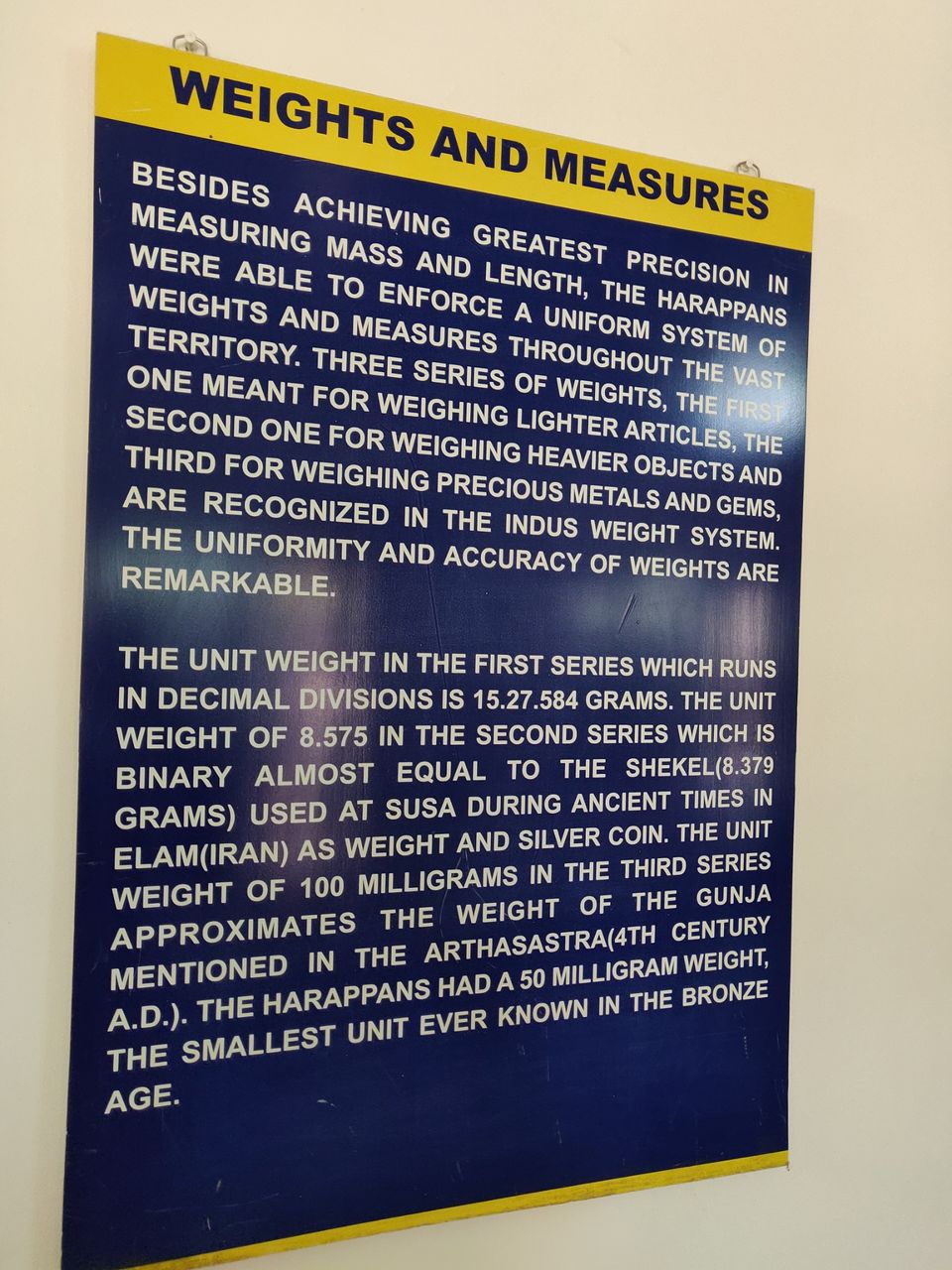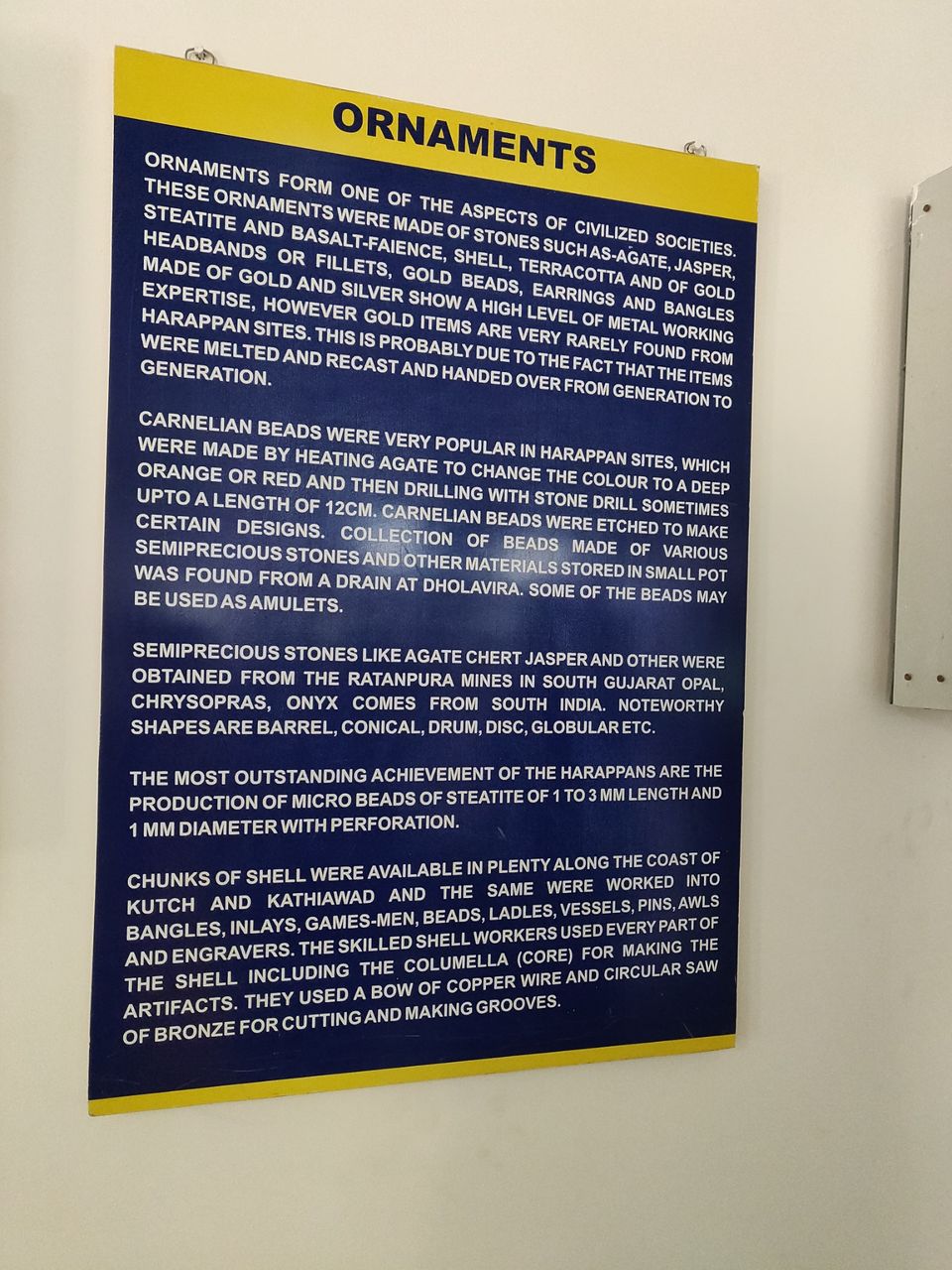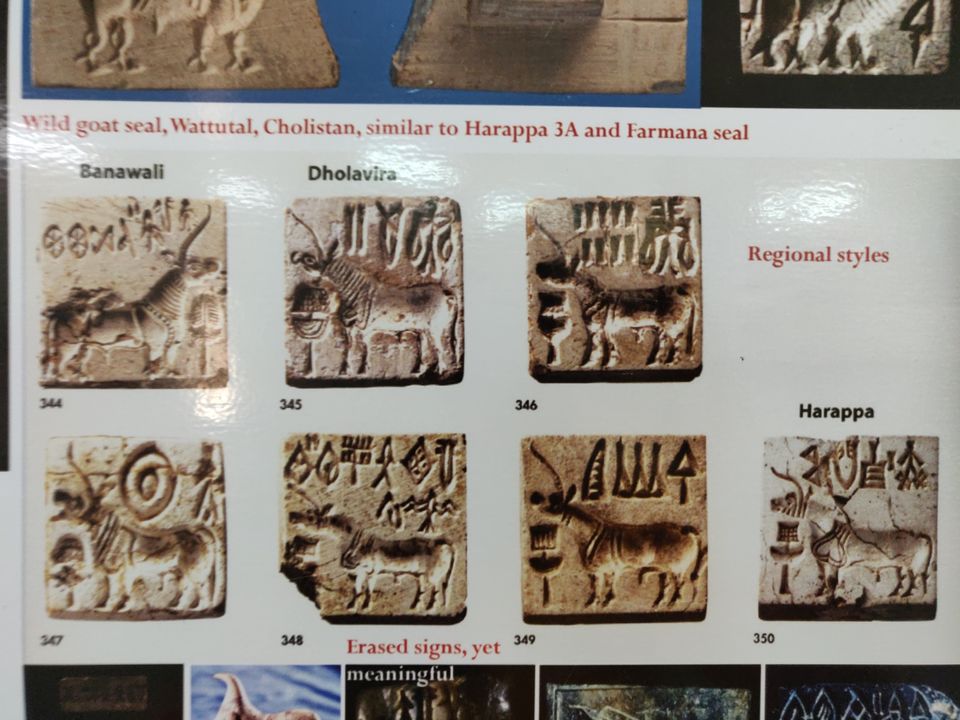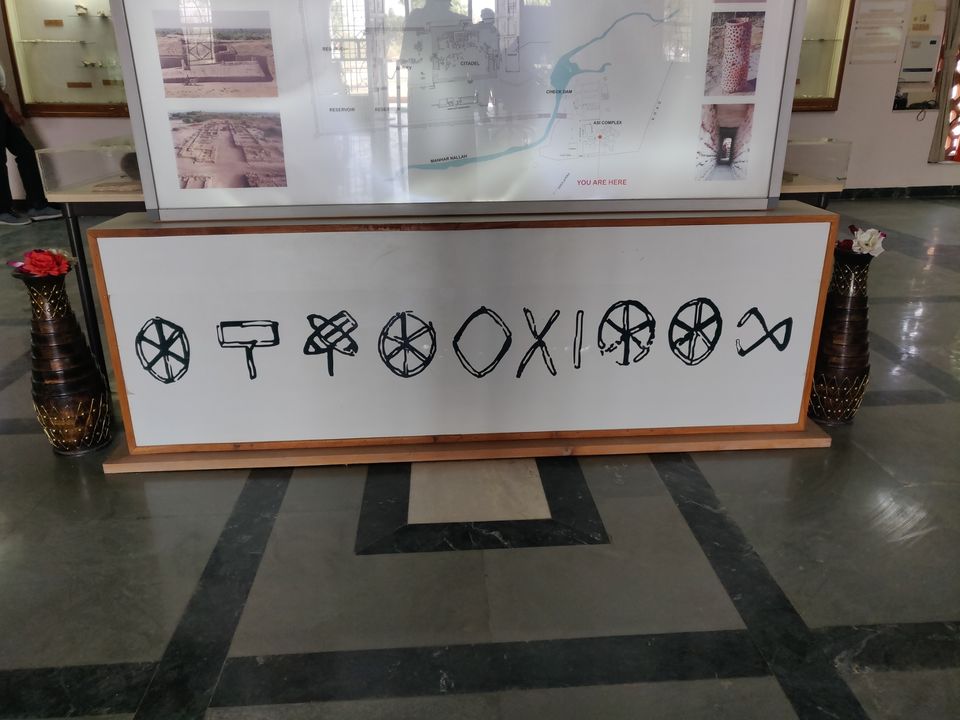 We went ahead another 10 km to see The Fossil Park where we saw a 18 CRORE OLD TREE ! Carbon dating was done in an institute in Gujarat and to confirm, we sent it to an institute to confirm in California, USA. The results were the same!