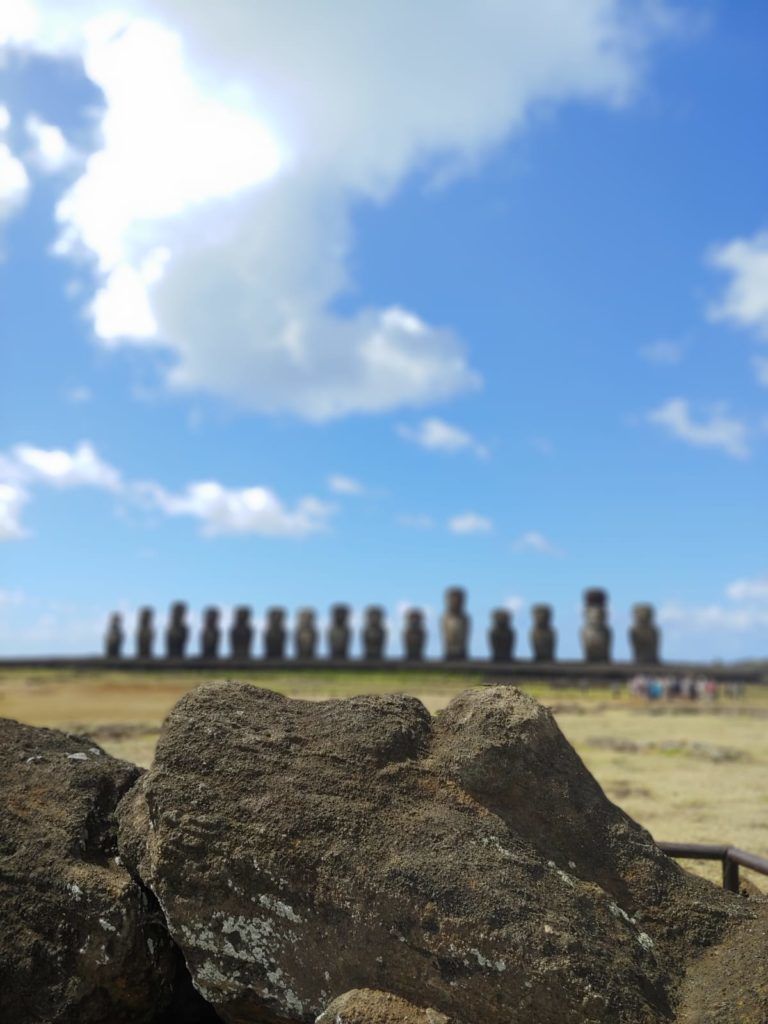 Two months ago while we were still in Costa Rica, I was awoken by Brock saying "I found cheap flights to Easter Island....we need to book now!" Without asking any questions I said "Okay, do it then."
He had been looking every couple of days, just out of curiosity. This time was different. The roundtrip flights that were usually $850+ per person were now $270. How could we not take advantage? He kept checking over the next couple of days and they were right back up to the original price.
Fast forward to last week, Brock was researching articles about Easter Island. What to do, what not to do..
He came across one article about a couple going for the same amount of time that we planned to be there, and how they did Easter Island on a budget.
It turns out, their " BUDGET" was $3000.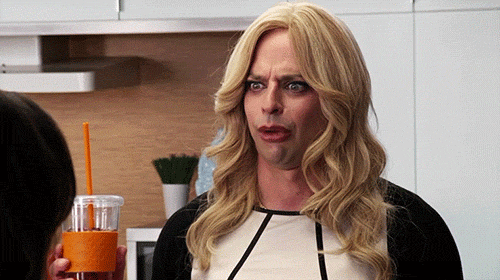 I don't know about you....but spending $3000 in less than a week was not practical for us. We assume that for most people, it wasn't practical either.
Our whole goal for this blog is to show people how you can see the world inexpensively. So it was our mission on this trip to try to beat that budget and show you guys how to do it too. Do you think we did?
HOUSING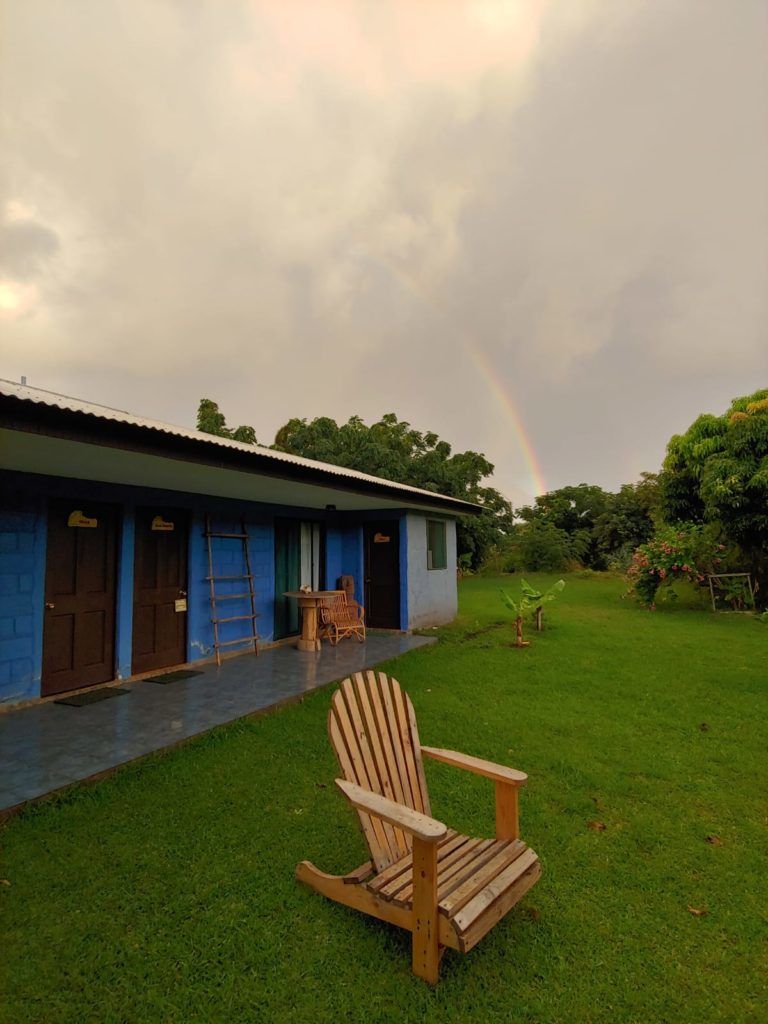 We were able to find a hostel cheaper than most on the island. To give you an idea, the average price for rooms on the island are $150 for a private room and bathroom. Ours came out to $70 a night. It had a community kitchen, which was a huge bonus. Plus we had free transportation from the airport and a host that provided any information we needed.
There is an option for cheaper "housing." If you like sleeping in a tent for days at a time, you can have your very own spot on a camping ground for $30. The campground incudes a shared kitchen and restroom.
The reason we chose to stay in an actual room is because it had WIFI. We would have loved to be completely disconnected, but the reality is, Brock still works remotely and he needed to be available during the week.
TRANSPORTATION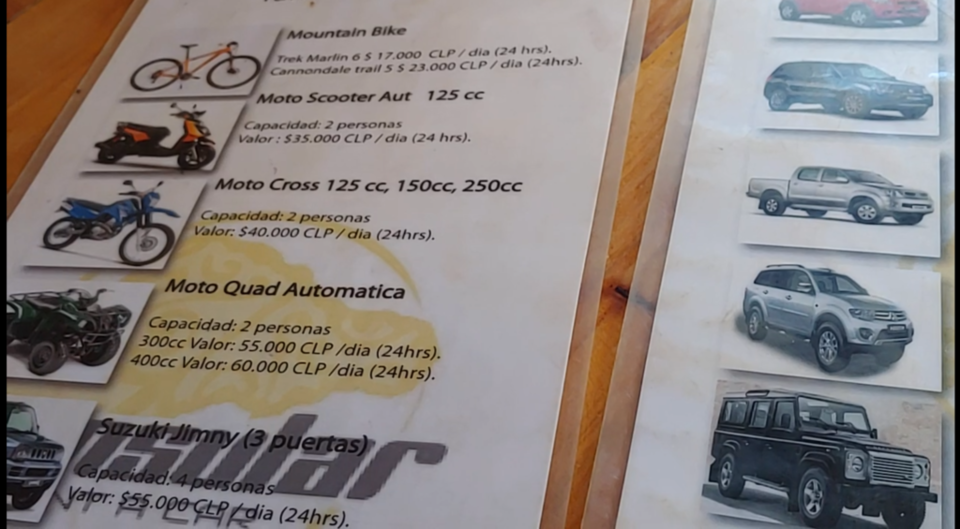 Where we were staying, it was about a 15 minute walk to the center of town. Our hostel host had bikes she let us rent for $13 per day. This was the cheapest option besides trying to hitchhike. It was a great option for exploring the north side of the island and getting to and from the main part of town to our hostel.
On the second day, we decided it was time to see the MOAI statues that were on the beach. Brock just said, "We're going for a bike ride." It turns out, the beach was 7 miles away. A 14-mile ride roundtrip. He failed to mention that little detail.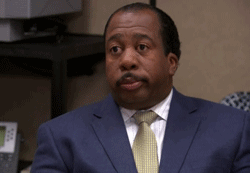 It took us 2 hours to get to the beach. It may not seem like a lot. All I saw were HILLS after HILLS after HILLS that I had to get over. Let's just say I got all of my steps in for the day, because I definitely did not bike up them.
A couple of days later we wanted to see "Rano Kau," a beautiful crater on the south side of the island.
We decided to rent a 4 wheeler, which came out to $55 for 24 hours. It seems kind of steep for our budget, but we were planning to travel across the island the next day as well.
There were cars available for about $100 per day. They also have Vespa's available that you can rent for cheaper than a 4 wheeler, but you NEED to have a motorcycle license. They won't budge on that.
FOOD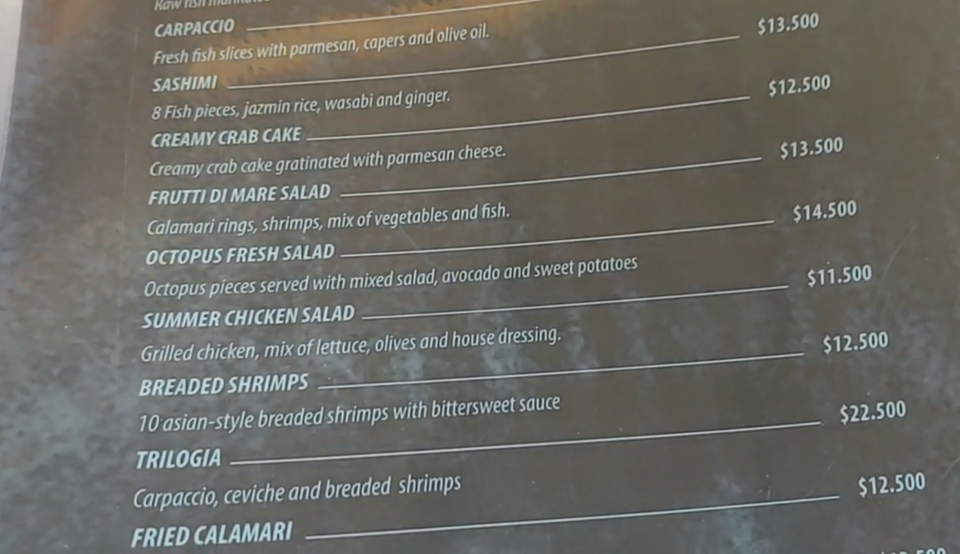 Typical prices at local restaurants. Exchange Rate - 670 pesos to $1
Unfortunately, unlike comfortable housing and transportation, you can't skip out on food. This was probably one of the most expensive things, and we quickly found that out after our first meal.
After we got settled in, we decided to relax and have dinner at a restaurant by the water. For a burger, a fish plate, and a bottle of water, the total was $50.
The next day, we ate breakfast at a cafe. My meal was two eggs and two pieces of toast. Brock had a small acai bowl and a ginger shot. The total for breakfast was $30.
It was at that point, that we realized we would quickly become that couple doing a budget trip of $3000.
We walked around town and noticed there are plenty of mini markets in the center of the small town. They each have a selection of fresh vegetables, homemade bread, and little items you can find to create decent meals. From then on, we cooked breakfast and dinner at the hostel.
MUST DO's
AHU TAHAI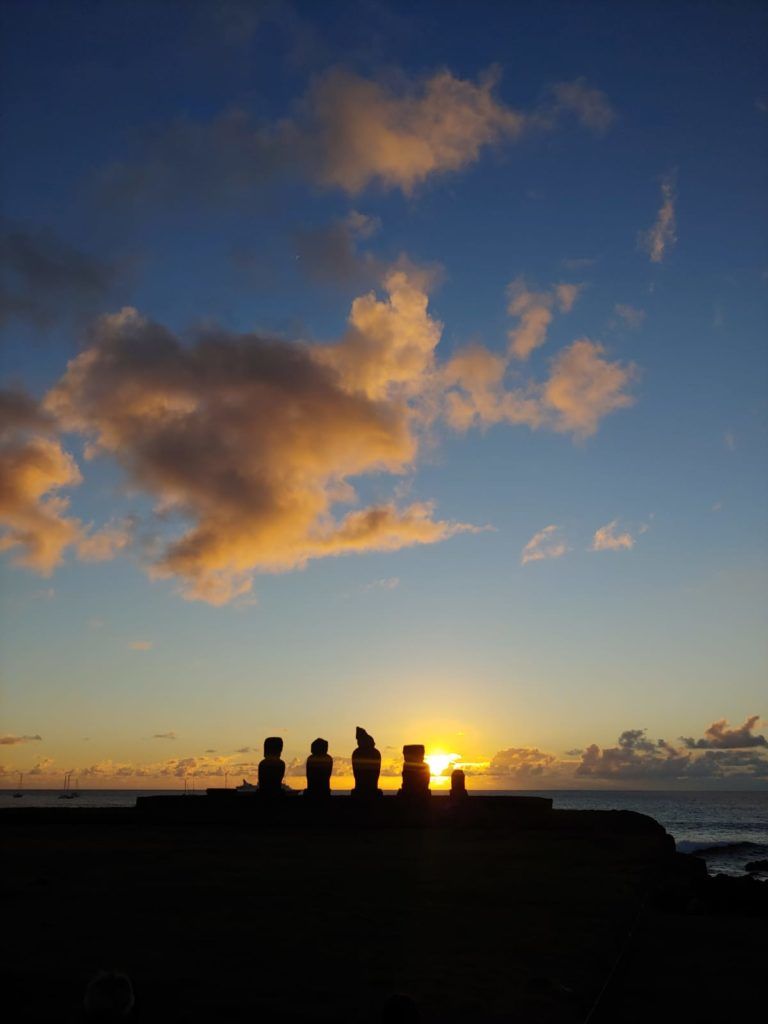 This is probably the closest you can get to seeing the MOAI men without traveling very far. From the main square it's about a 10 minute walk. Many people set up their blankets on the grass and open a bottle of wine for sunset.
ANAKENA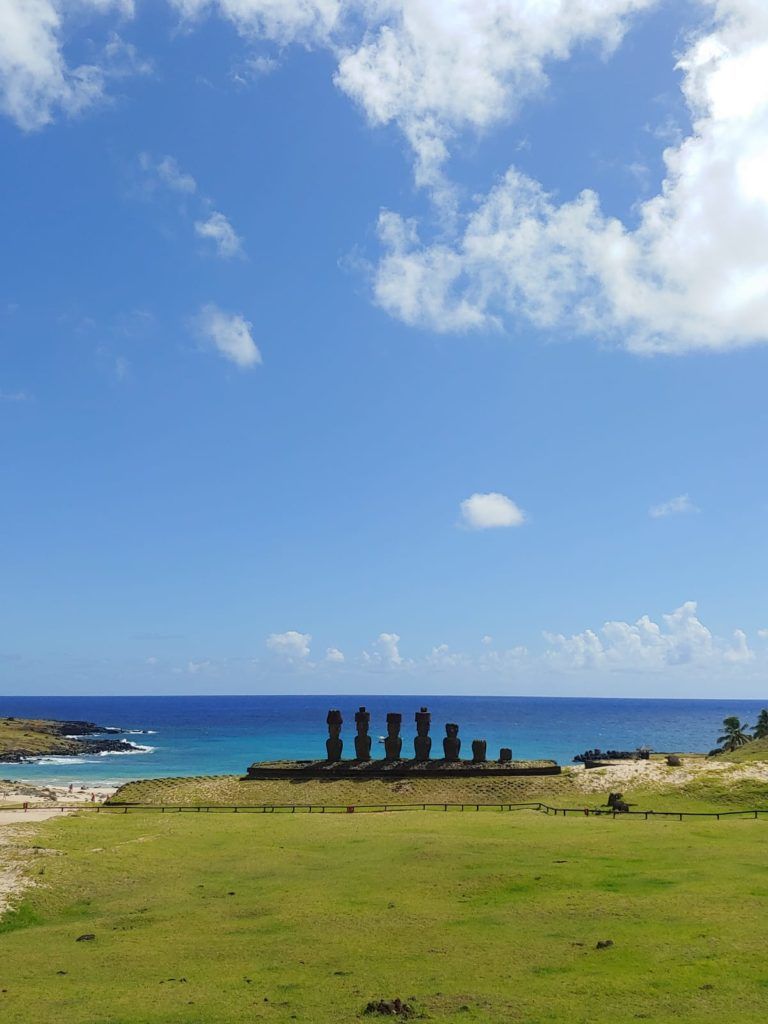 This is the beach we biked to see more of the MOAI men. Behind them is a beach that was unbelievably blue.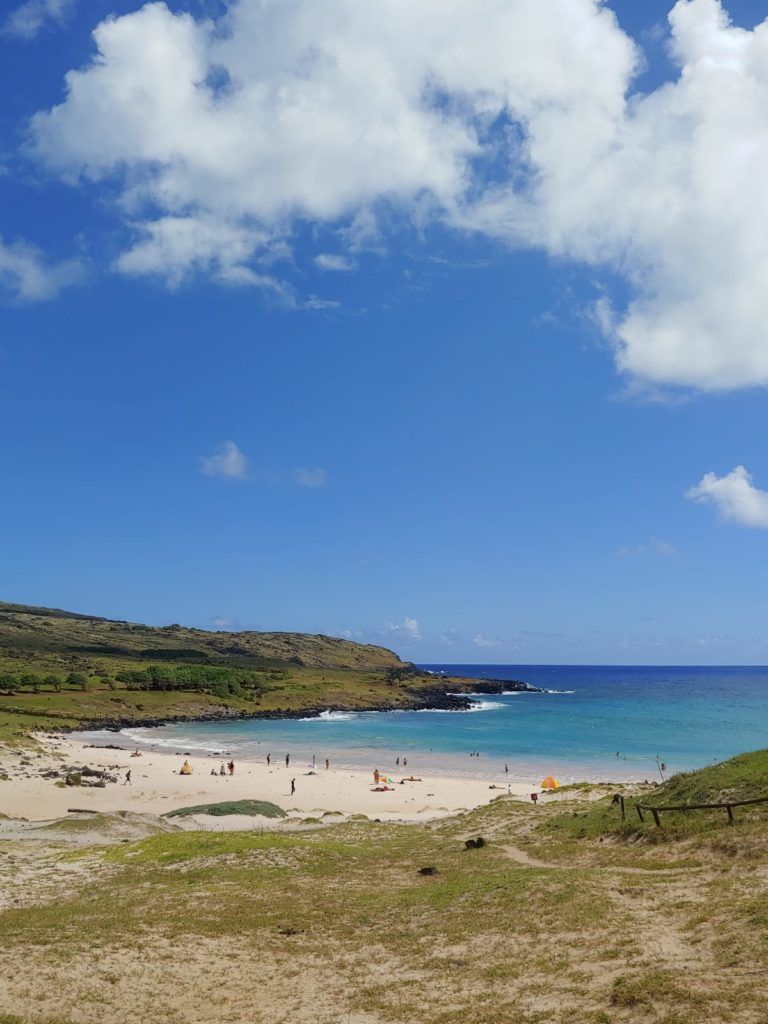 This site does not have a station where rangers check tickets. It's a great place to relax and one of the only white sand beaches on the island.
RANO KAU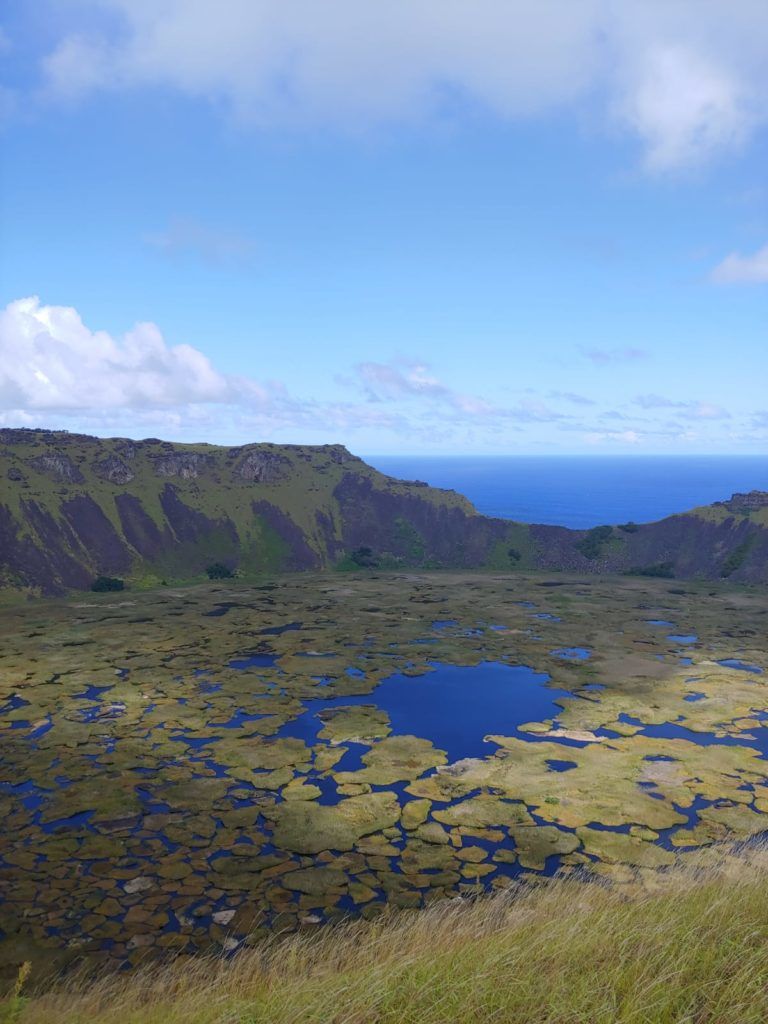 This was probably one of my favorite places on the island. We were able to hike up to it after a quick ride on the 4 wheeler to the trailhead from town. You have the option to drive up or to hike to it.
The crater is completely free with no one regulating it. The view is spectacular.
Climbing farther up is a small ranger station where the Rapa Nui king used to live. Again, no one was here to validate the ticket. There was a desk, but we went right through. I'd still advise you to bring your park tickets. From here, you realize you are the farthest west before hitting New Zealand. Here is where you'll see MOTU NUI.
AHU VINAPU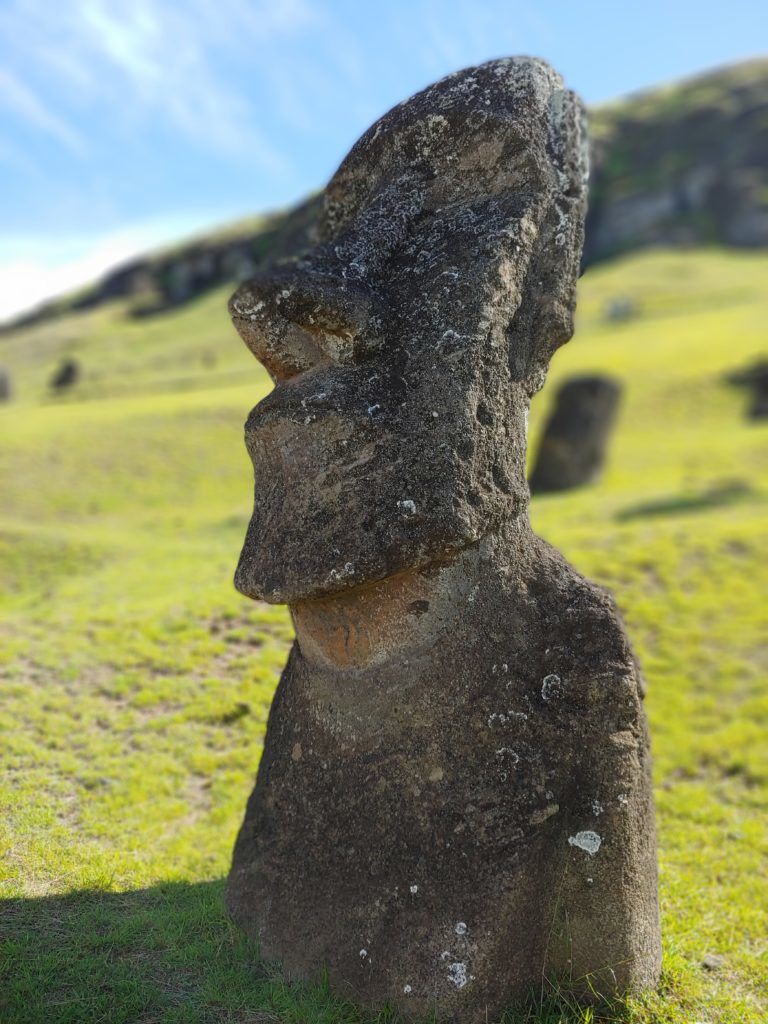 This is, hands down, my favorite place. This park did have a checkpoint where you needed to get your ticket stamped. I was so excited to finally use the tickets that we'd each spent $80 on.
The grass was so green. The sky was so blue. The contrast of the two made for an unbelievable view. As we walked along the path, there were so many MOAI in the ground. They were way bigger than I had imagined. We stopped and stared at each of at them and tried to imagine how they were built. It was surreal to imagine how the natives created these statues over 900 years ago. They weigh up to 80 tons! It was hard to understand how they managed to move these all over the island. I've come to the conclusion that it was Aliens ....
We overheard some of the guides speaking to groups.
TRAVEL HACK - Stay near a group with a guide to get historical information for FREE!
The guides said that researchers believed the statues were created to honor the king. They were replicas. The lips were created that way to show how the king never smiled.
There was another area of heads laying on the ground, carved out of the mountain where the rest of the heads came from. They believed this is where they practiced carving and learned how to perfect it before the stones were made.
AHU TONGARIKI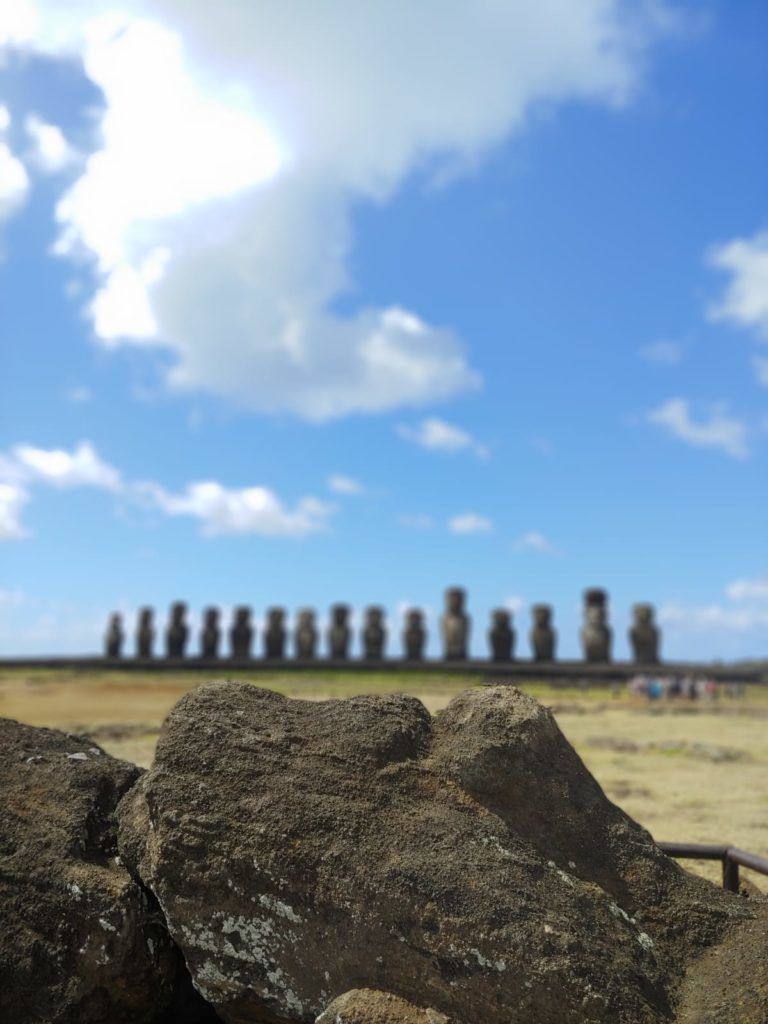 A 5 minute drive away from Ahu Vinapu lies Ahu Tongariki. This is where the longest chain of MAOI men stand. This park also verifies tickets.
Walking along the path, we were mesmerized by the beauty of these statues. Then it was immediately replaced with awe of the physics alone. How could these statues be carved out, moved, then be placed in an upright position by normal men? Not to mention the 13 ton hats placed on top of their heads.
Growing up, I had read about these statues, and I honestly never even considered that it would be a possibility to see them in real life. It will go down in history as one of the coolest things I've ever seen.
ISLAND TIPS
NATIONAL PARK TICKETS - There is no way around it. If you want to see the main attraction on Easter Island, you need to pay for tickets. They are $80 each. We bought them, and as we went around the island, we realized many of the parks do not have a station that checks to see if you have bought a ticket. You definitely need them for Ahu Tongariki and Rano Raraku.
WIFI - If you are working remotely, as Brock does, I would suggest trying to get as much work done as possible before getting to Rapa Nui. Our hostel had "WIFI." It was enough to send out a text or two, and that's about it. The 4G was on but functioned more like 2G.
There are 3 areas around the main part of town that have what are called "wifi zones." Here you can log onto public wifi for 30 minutes before it kicks you off. It then takes another 5-10 minutes to log back on. Getting work done here is almost impossible. Rapa Nui is a great place to be disconnected and truly enjoy all that the island has to offer.
WATER - The water is potable. It is treated and tastes a little different, but it never made us sick. It is completely safe to drink.
If you do not want to drink the tap water, we found that many of the markets have jugs of water. Here you can pay to fill up your water and the price is dependent on the size. Mine was 1L and they charged $2. This is greatly recommended because buying a bottle of water at stores cost us $4. You can save money and reduce your plastic consumption.
COST BREAKDOWN
FLIGHTS
Average: $1,700 total for 2
What we paid: $540 total for 2
ACCOMMODATIONS
Average: $150 per night for private room
What we paid: $70 per night for private room T
FOOD
Average: $15 to $20 per person, per meal at restaurant
What we paid: $5 per person, per meal cooking at our hostel
TRANSPORTATION
Average: $100 per day for car
What we paid: Average cost - $26 per day for bikes and ATV
ENTRANCE FEES
The tickets are good for your entire stay on the island. As Brock says, "I don't ever mind paying for park entrance fees, because we're contributing to the conservation and preservation of these amazing places." These tickets were $80 per person.
FINAL COSTS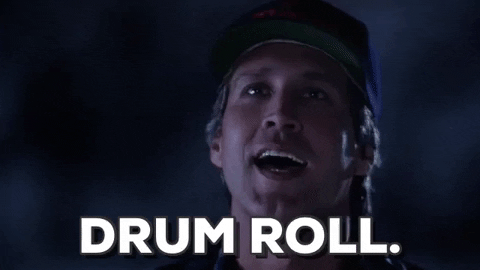 Our total costs came out to $1,500!
Granted, $1,500 is still pretty expensive for just 5 days. Rapa Nui is one of the most remote islands in the world. It is understandable why it is so expensive.
There are still ways you can cut down costs even more. We'd suggest camping and getting your food strictly from supermarkets and cooking at home. If you're brave enough, hitchhiking can also reduce costs significantly.
We achieved our goal. I hope this post inspires you to see this amazing island. It is definitely a once in a lifetime experience.