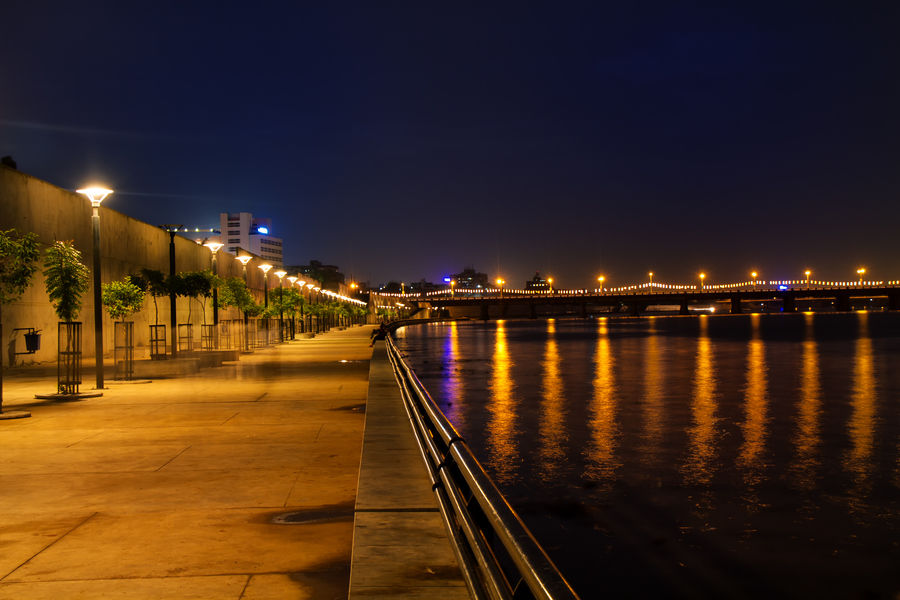 Ever veneered with controversies and at the same time praised for presenting the world with legendary geniuses,
Ahmedabad
is a capital saturated in distinguished anomaly. Like all proverbial mothers, it will nag you and then feed you only because it cares for you. Presumably, a teetotaller capital city of
Gujarat
, today it is one of the most inspiring cities in
India
for all the good reasons. 
For all you Amdavadis who have broken all records to date someone during the nine-day long gala of Navratri or has tried to sneak in a little booze, here's how the amazing Ahmedabad ruins you for life. 
1. Ahmedabad is where the old world charm is surrounded by the tinsel modern city of swanky malls, skyscrapers and super smooth roads. 
2. Because, only at Sabarmati riverfront you will experience the joys of a luxury promenade.
3. Because for Amdavadis no party ends without a round of Dandiya disco or Garba.
4. Because Business acumen comes naturally to Amdavadis!
5. Because Chaas is the new found alternative to beer!
6. Teetering on the periphery of the country, Amdavadis are spoilt for choice when it comes to cool hill stations and a weekend getaway to the secluded beaches of Diu. 
7. Because no Thali can be compared to the colossal Gujarati Thali!
... and because no festival or occasion is complete without Dhoklas, Jalebis and Undhiyu. 
8.  Because, the most fashionable education mecca starts from this capital city.
9. Although Dosa originated in South India but Ahmedabad's Sankalp perfected it, offering more than 100 varieties of Dosa and doesn't shy away from boasting their Guinness book entry for the world's largest Dosa. 
10. Because you relax and rejuvenate only after an early morning drive to the scenic Thol Lake. 
11. Because, despite their kick-ass qualifications; Amdavadis have a verified PHD in bargaining! 
12. Because nothing comes close to Manek Chowk, the only place to binge on irresistible delicacies after 10 PM. 
Before anything else take a tour de Ahmedabad and witness the dramatic beauty of the city in all its comfort and charming glory!