Delhites like me who are in 9 to 5 jobs know very well how it is difficult to have long trips. That's why we always crave for long festive holidays so that we could make a hideout from all hustle and bustle of our everyday life. I took this much awaited trip on 2nd Oct weekend. It was Sunday on 1st Oct and 2nd Oct was Gandhi jayanti. Weather was lovely, perfect for day hiking and do all touristy things out there. If you find any long weekend upcoming then here is how you can make a weekend getaway from Delhi to Rishikesh:-
Transportation- From Delhi i took a normal bus from ISBT kashmiri gate at early morning 7 AM. Bus fair was 260 rs. Unfortunately our Bus stuck in a traffic jam in Roorkee. It took 7 hrs to reach Rishikesh while usually it take 3 and half hours to reach there. Always try to leave early in the morning so that you could avoid these situations. To travel with your own vehicle like bike or car, then you can avoid traffic jams by taking other routes. Google map always helps us in such situations. If you are taking a bus, always book your seat online for round trip. I thought it would be easier to catch buses from Rishikesh to Delhi but it was such a pain, i did not find any bus while returning. From 5 pm onward i waited constantly for buses but was not able to catch any as there was huge rush and people were almost fighting to get a seat. After sometime no bus was ready to depart towards Delhi due to long traffic jam in Roorkee. I was stuck there. At midnight an auto was ready to go to Haridwar with 4 more fellow travelers. After reaching Hridwar i took a bus from Haridwar to Roorkee. After reaching Roorkee i took another bus which was going towards Delhi. So always pre-book your seats in UTC(Uttrakhand Transport Corporation) buses to avoid such pain.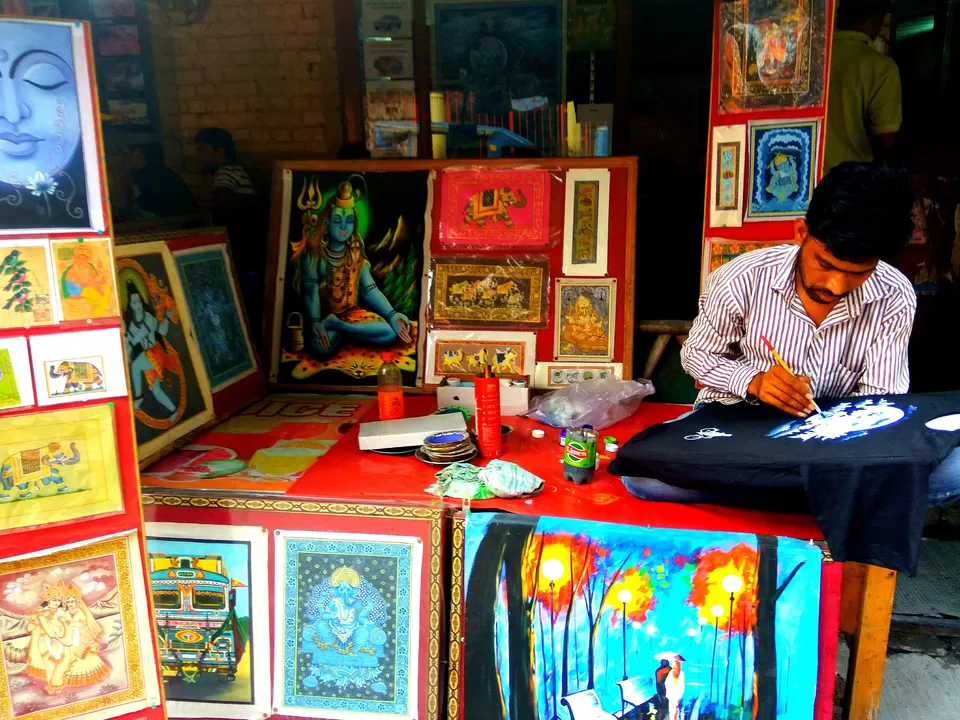 Food and Accommodation- Staying in Rishikesh is budget friendly. If you are obsessed with luxury, there are several options of luxury resorts and hotels. If you want to stay in your low budget then there are backpackers hostels too which provide a bed in a dorm at 499 rs per night. But if you are there for River rafting, try staying in tents. You can find several packages online and offline which provide stay in tents. I hadn't booked my stay out there so it affected my pocket badly while staying at a hotel near Triveni Ghat. No matter where are you going, always book your stay in advance. There are some hotels in Rishikesh which don't allow unmarried couples so if you are going with your partner, find a hotel where there is no such restrictions. Tip is, booking the hotel in festive season gives you cheap deals or great discounts.
Food is tasty and budget friendly here. There are several restaurants and cafes who offer great food. I preferred street food over restaurant because of limited budget. Popular Cafes are Little Buddha Cafe, The 60's Cafe, Bistro Nirvana and Ellbee gaga View among many.
Sightseeing- Sightseeing in Rishikesh can be more fun if you rent a scooter or bike. It depends on your choice. Charges for scooter is around rs 500 for a day. For Bullet, they charge around rs 8000. Other bikes can be booked at rs 700/Day. These charges are for peak season. You can save more if you travel there in off season.
There are several places you must visit while you are in Rishikesh.
Neelkanth Mahadev - Neelkanth Mahadev is a temple at a height and a must visit in Rishikesh. Always leave in morning to avoid long queues at entrance. Its approx 23 km from Ramjhula. From Ramjhula there is a taxi stand where they charge 80 rs per person for a shared SUV. If you are going with your vehicle, always drive in speed limit. Be safe.
Ram jhula and Laxman Jhula- These two are small bridges on the river Ganga and a must visit in Rishikesh. These two provides a mesmerizing view of river Ganga.
Triveni Ghat- Triveni Ghat is a place where you can experience peace and calm while taking a dip in the holy river Ganga. Ganga Arti at Triveni Ghat is a peaceful experience that is sure to fill you with a sense of calm and quiet introspection. The Ganga Arti is performed as a work of respect and devotion to goddess Ganga and is attended by hundreds and thousands of locals and tourists every day. In evening at 6:15 PM, The Ghat lights up. With the light from Lamps that are set afloat on leaf boats after Arti. The power of spirituality can be truly understand and experienced making it a must thing to do in Rishikesh.
Adventure Sports - Rishikesh is a hub for adventure sports. You can experience here all kind of adventure sports. Available adventure sports in Rishikesh are River Rafting, Zip Line, Bungee Jumping, Gaint Swing, Trekking, Rock Climbing, Cliff jumping, Flying Fox, camping, Paragliding, Parasailing etc. You can satisfy your adventure thrust in Rishikesh as it is the adventure capital of india. Shivpuri and Kaudiyala are respective places for these adventure Sports. These sports cost less in packages. You can book packages online or you can contact local agencies too.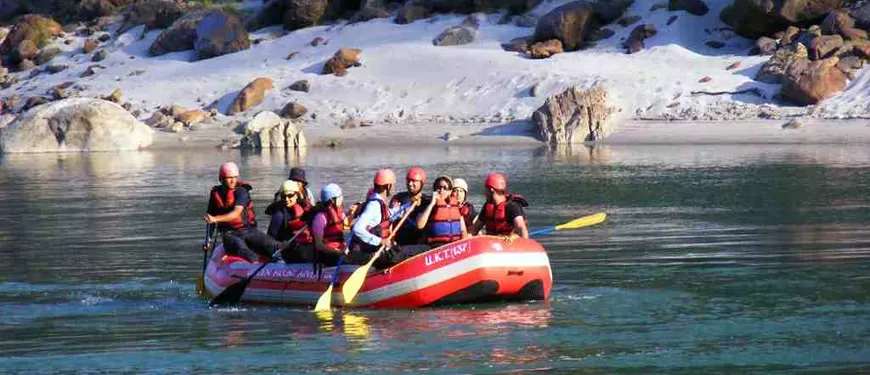 Others- there are several places which can't be covered in a day. Some of those places are Neer Garh waterfall, Vashistha Gufa, Patna Waterfall, Tera Manjil Temple, Swarg Ashram, Geeta Bhawan, Rishikund, Parmarth Niketan etc. Rishikesh is one of the most popular destinations for Yoga in India. You can take Yoga classes there. There are numerous ashrams, and numerous styles of yoga and meditation, to choose from.
I hope you find all your answer regarding Rishikesh trip. Still if there is any missing point you can comment here. I would love to listen your point of view regarding travel to any place. Do Like, comment and share. Love. Hiii I'm from New Delhi, India. Currently having a startup. Dreaming lots of things, working on them and hoping they will be fulfilled someday. Need your support and good wishes.. Love..
Frequent searches leading to this page:-
Perfect weekend getaway from Delhi, weekend getaways from delhi in lockdown, weekend getaways from delhi during lockdown, weekend getaways from delhi adventure, weekend getaways from delhi august