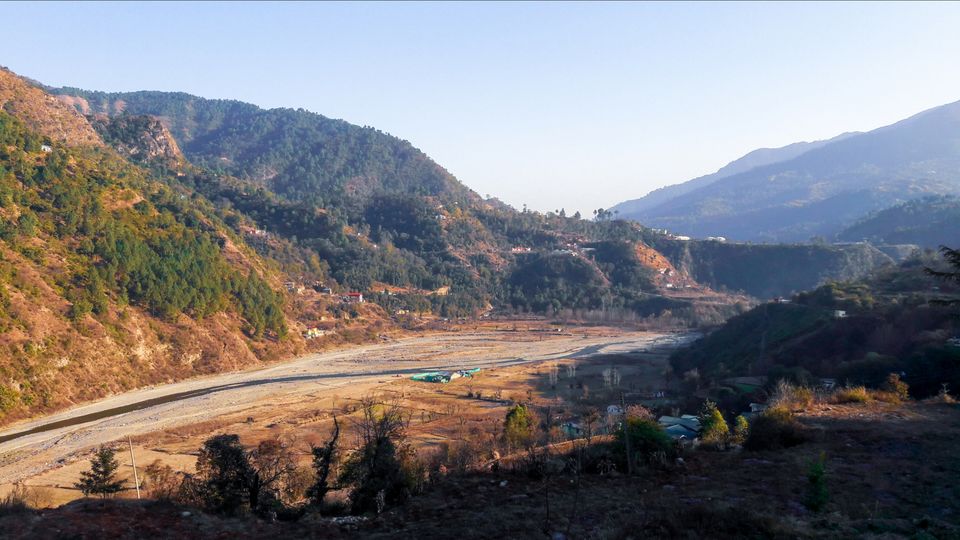 Much eager from a long time, these creators from chandigarh finally decided to go out and find out the magic on the mountain side. So here it all started from, it was after a long time that we have payed our visit to the mountain side. We were planning from a long time, but as you know most of the times plans are meant to be cancelled. But after waiting so much, we finally did it.
At first, we had planned to take a road trip to Kasauli Hills, Himachal. But then we decided to move a little bit further and visit a less travelled destination in Solan. It is a somewhat around 2 hours journey, it can vary depending upon traffic. It was my first road trip on bullet with my mate to the mountain side.
We left my place at 12pm, then we took the Kalka- Himalyan Expressway running through  towns, Pinjore and Kalka. It was the time of new year eve, you can feel the cool breeze on your shining faces. Take your rider gloves and jackets with you, as it will gonna be freezing on the way back in evening.

You can take a snack break at Savoy greens, Jabli. Moving forward we just crossed the turn to Kasauli, discussing that we will visit kasauli too on some other day. I love music and was feeling incomplete without it, so we took out our bluetooth speaker, hanged it on the side of our bike and moved on. Mountains were calling us out to serve their purpose, to convey their language. I was so excited for this getaway from a long time, not just to discover a silent place in Solan yet to understand the language which is not spoken. After travelling of one and half hour so, we reached the diversion point of Solan and Shimla highway.
https://www.instagram.com/p/BsQxUypALA9/?utm_source=ig_share_sheet&igshid=svel7xyl9x2f
We were just a few moments behind our final destination in Solan. The view was quite catchy, so we stopped by for a while and starred at the mountains. Also, if you are following up google maps, don't forget to ask the locals for way to Mohan Shakti National Heritage park, our final destination. As the maps will lead you to a different path, due to destination being located down valley side.

Finally reached our destination, Mohan Shakti National Heritage Park, Chambaghat, Solan. The road down to the park is very narrow, sp drive slow. We were fine as we were riding a bullet. I was not much excited when i heard about it, but when we reached it was a whole different experience. Had a coffee with some snacks at the canteen and then went up to the park. The park beautifully layed out in a wide area and is properly being maintained. There was no rush or hustle yet absolutely a soothing vibe spread out in the park.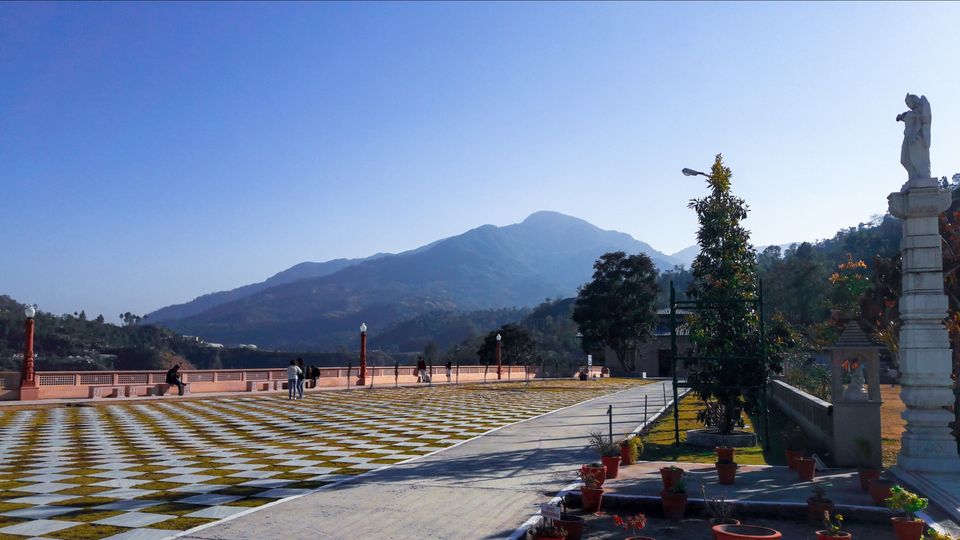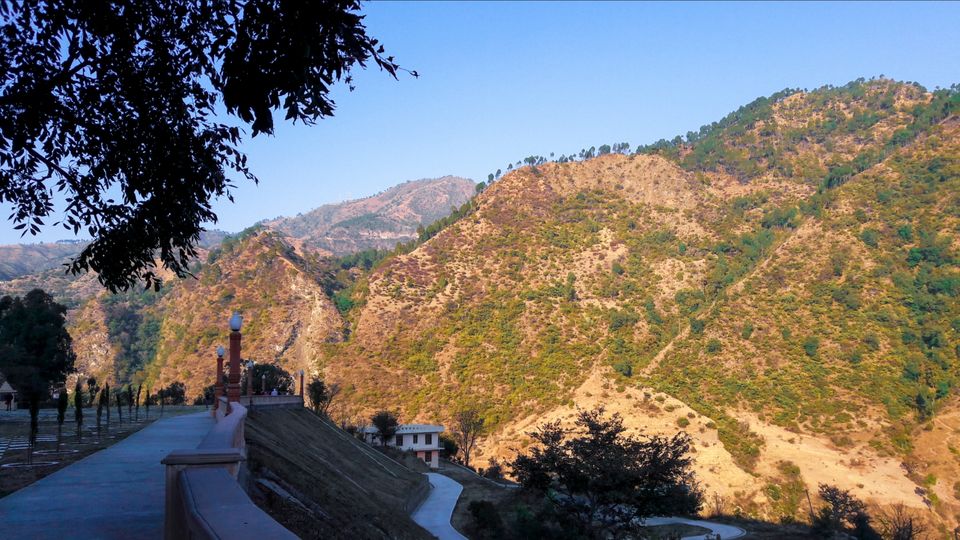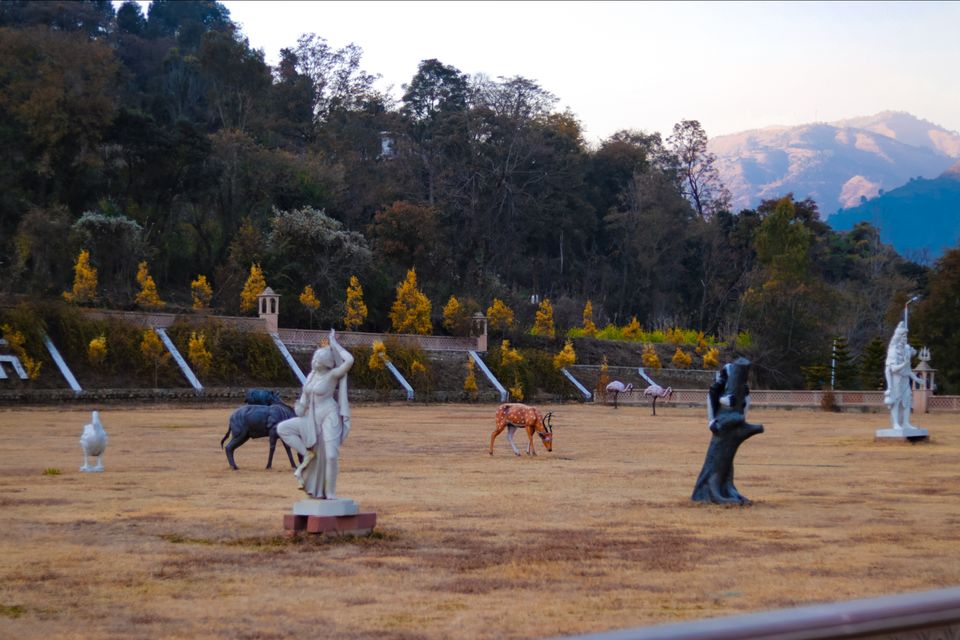 This huge Mohan temple got my heart. It was curated so beautiful that i fell in love with it. The architecture was perfect! The gardens on the side of temple, statues on both sides of the stairs and statue of Lord Krishna being sarthi of Arjun with their rath and horses. It portrays the signs of Mahabharata. Why are we just talking about the outskirts of the temple? Let's go inside!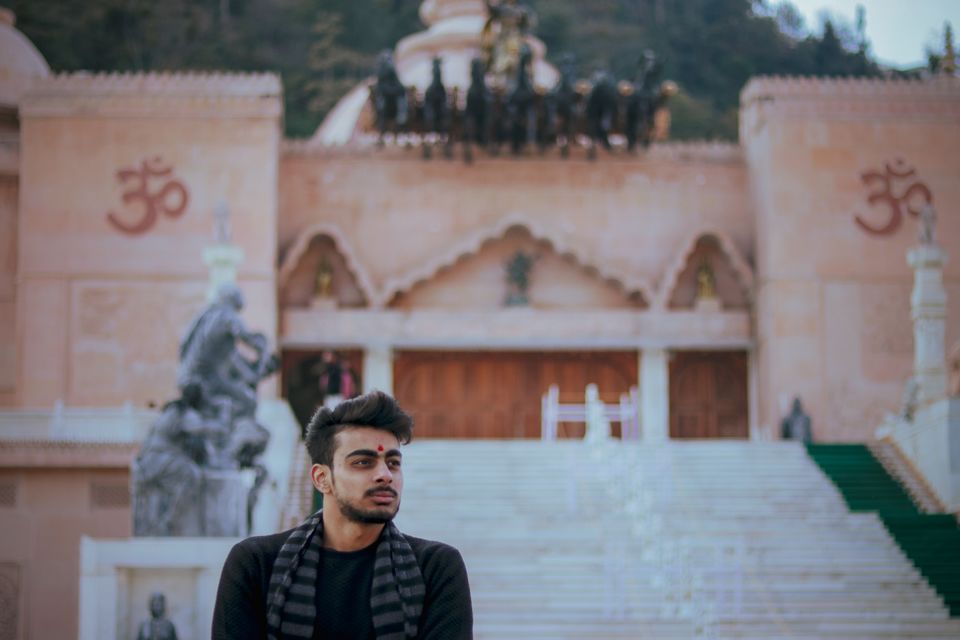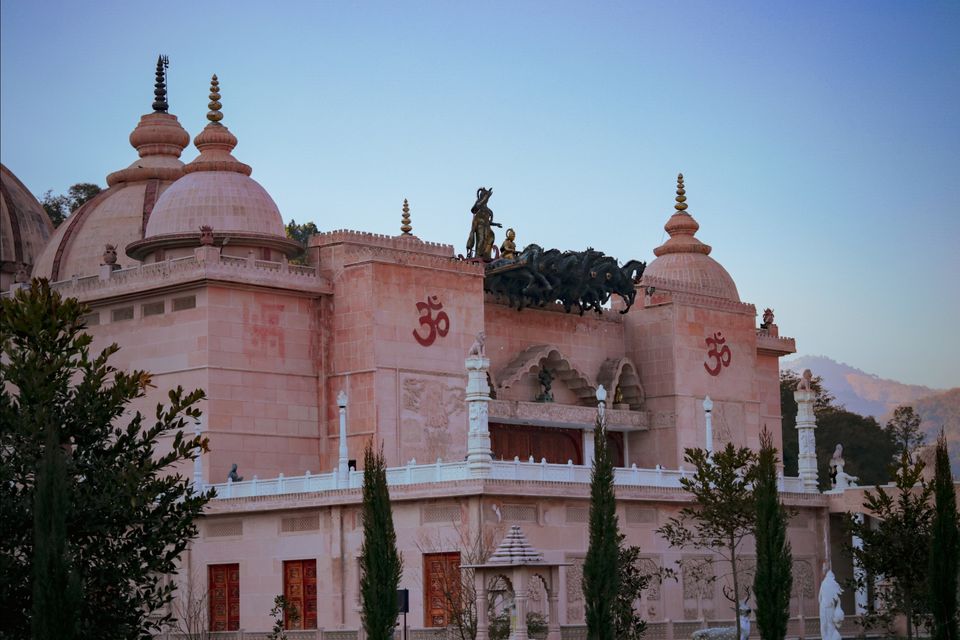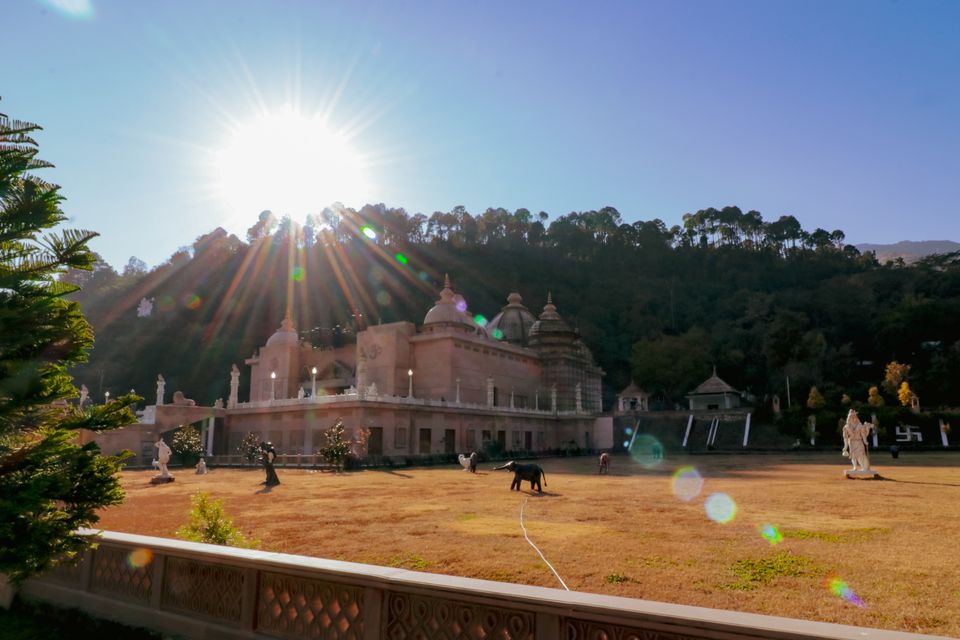 Entering inside, you will just forget whatever you were thinking, whatever you have got on your mind. You will fell in love when you will enter inside. The whole interior was engraved with white stone, white marbles and what not?  I was able to feel the silence, the language of soul. There was not utter sound except the soothing prayers of the priest. (panditji) We worshipped and moved around trying taking a few photos we can. Taking photos were not allowed inside, so respecting it i will just show this photo of mine.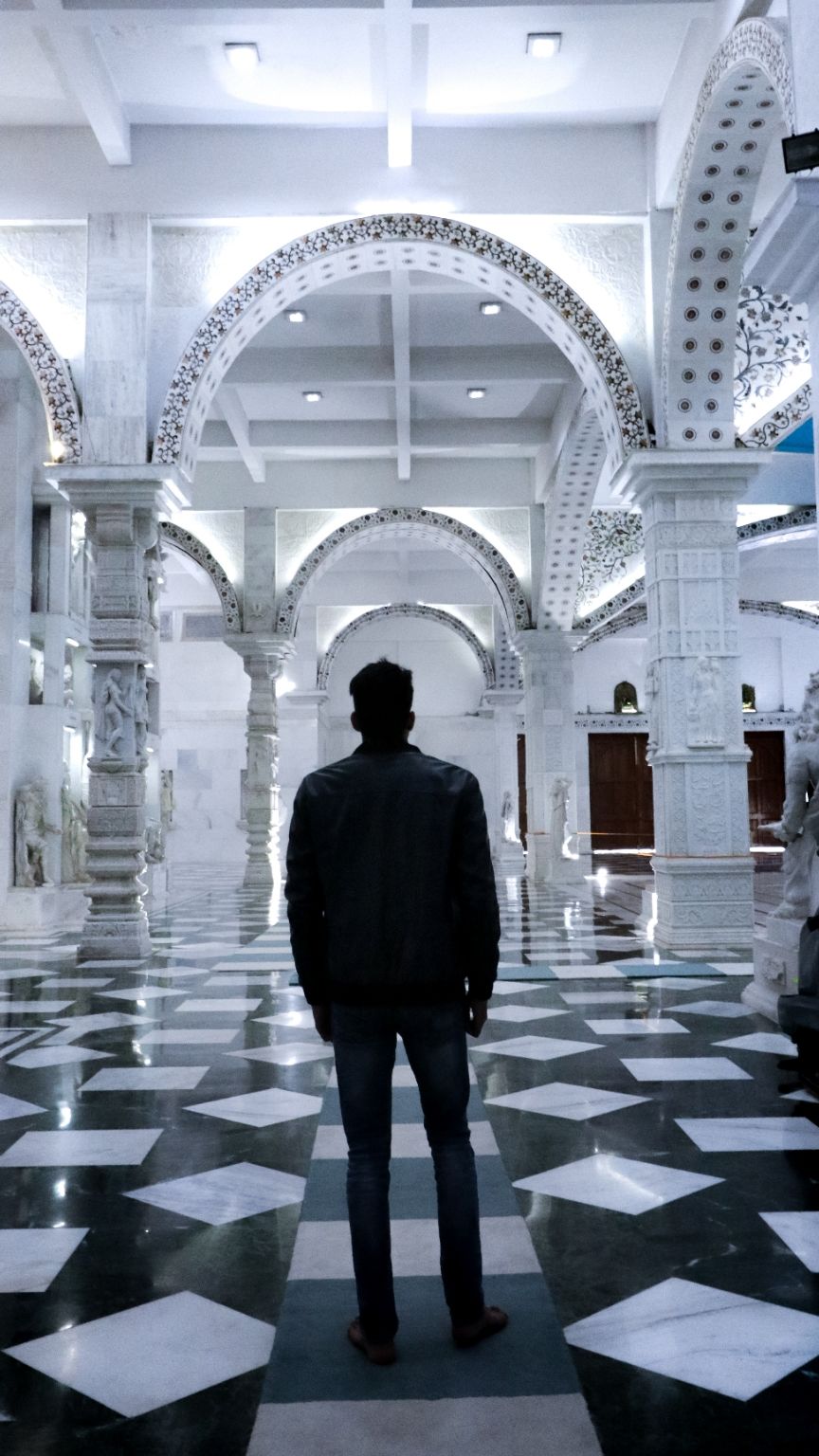 There are two big statues on the top, you can walk up the path if you are willing to see them. We were already late and its been dusk, so we decided just to spent some time in the park itself and making some content out of it. I am sure you will find the place very peacful. You can spend your leisure time there talking to the mountains.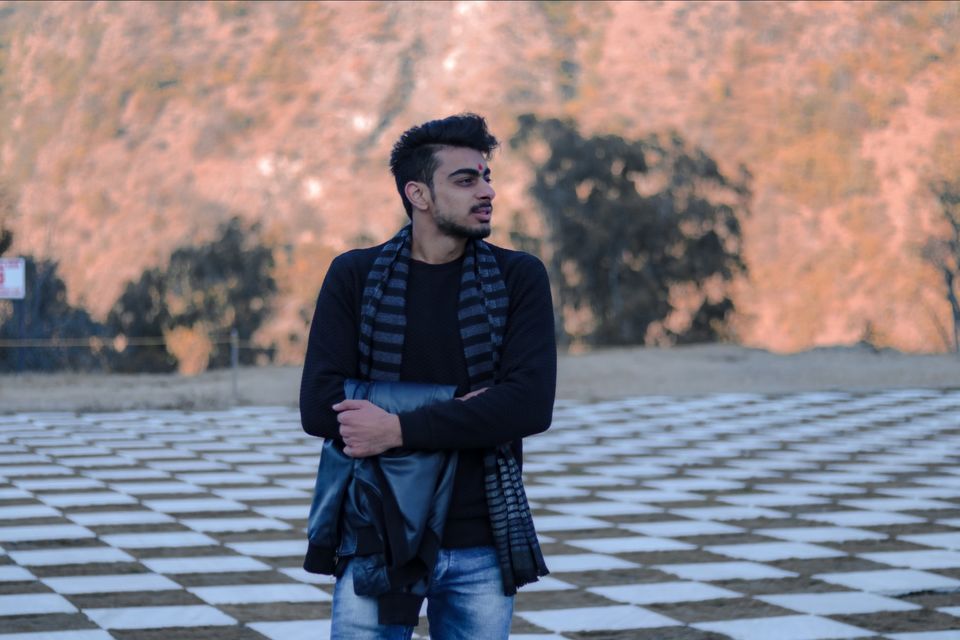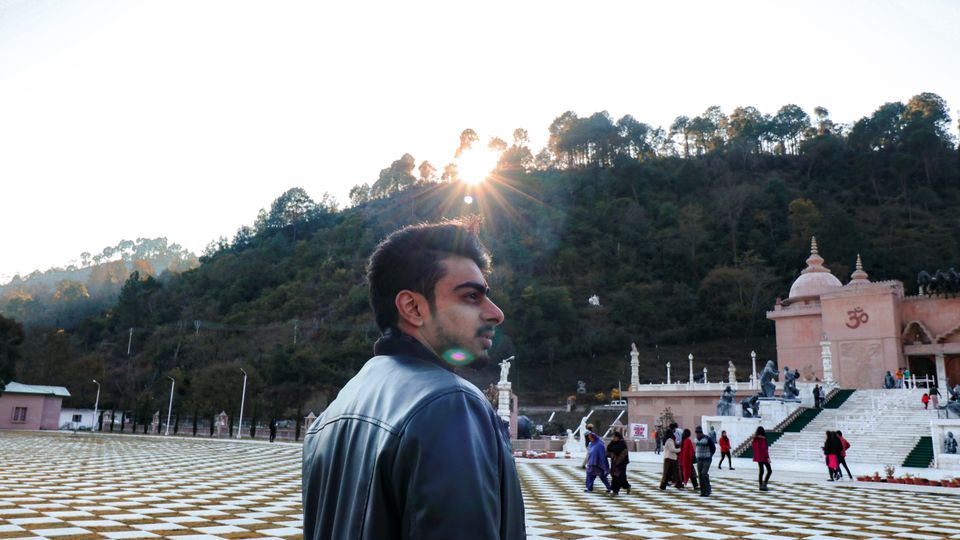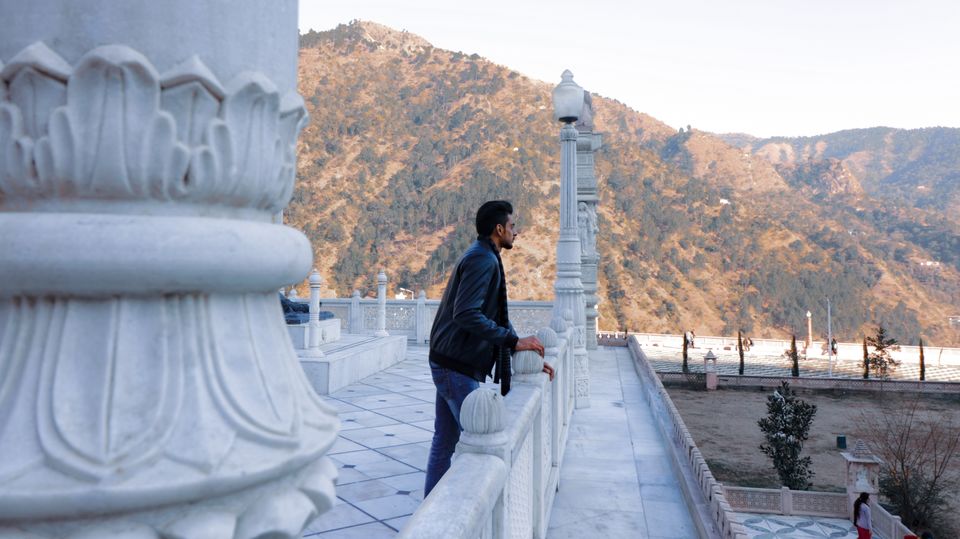 We left the park around 6 pm. I can now feel the cold breeze and wore my gloves and jacket. This first bullet ride was hell of an experience and i was loving it. The beautiful sights through the path can fill you with excitment and charm. The sweet hues of sunset falling onto the mountains combining a paradisw of own. Also we bought some natural apple juice on our way back from solan. Here you can enjoy the view ♥️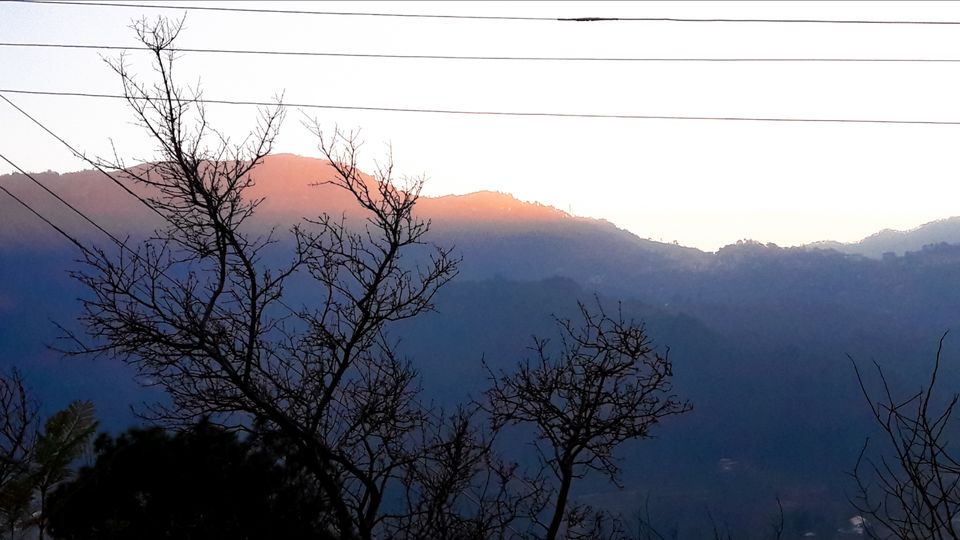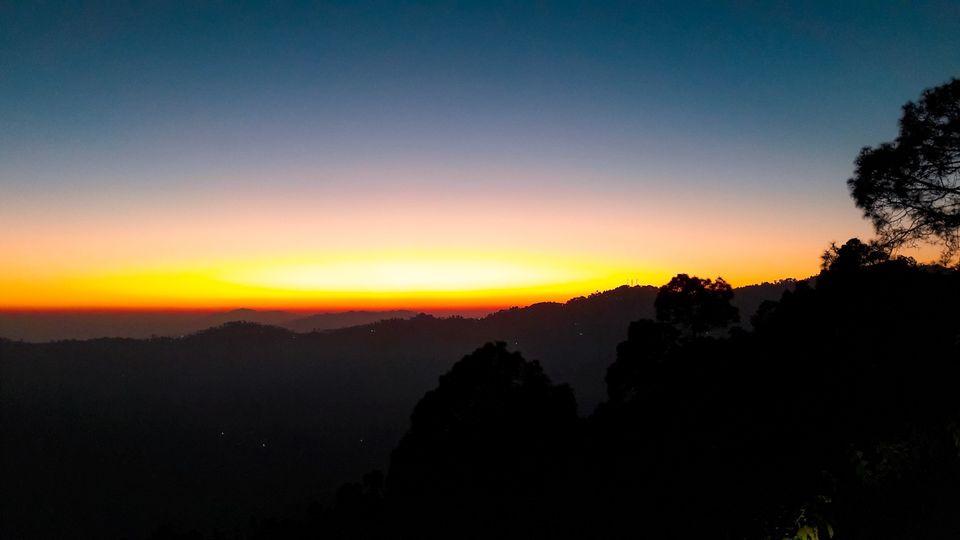 You can look up to this vlog to have a better enlightened trip
https://youtu.be/cB9v9uvurdI