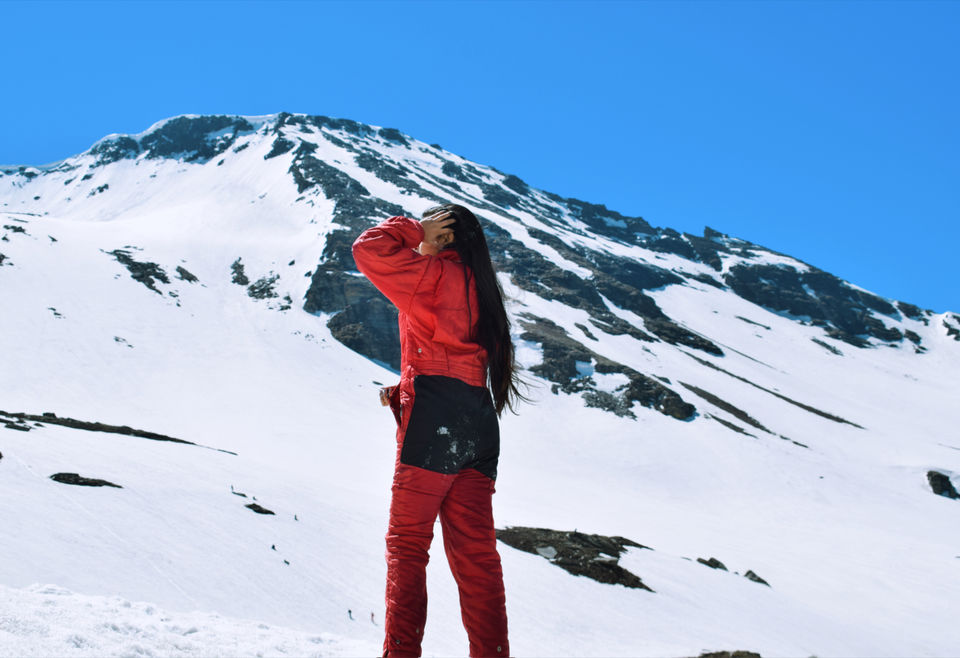 Rohtang Pass is appealing in it's own way, It has an incredible view of stunning mountains, pleasing nature, and also gives a feel of what charming beauty lies ahead.
So, are you tempted to visit the Rohtang Pass soon?
Well, If you aren't yet, I will give you reasons why you should. Go ahead and read!
1. The way to reach Rohtang Pass is only by road. So if you love road journeys it is a perfect getaway for you. The way up the hill is captivating. The scenic beauty will take your breath away. Speaking from my personal experience the journey was quite comfortable because of the pleasant weather and of course the outstanding view to keep your senses awake.
2. It is located at a distance of just 51 kilometres from Manali which is quite sought after destination for a same day return trip. I started my journey at 4:30 am in the morning from Manali and reached around 9:30 am at the top. I was lucky enough to not get stuck in the massive jam while going up the hill, which i witnessed while returning at around 11 am. Although I left early, I reached Manali in the evening around 6 pm because of the slow moving traffic.
3. Be an early bird while starting your journey to Rohtang Pass, if you don't wish to spend your time on the way gazing at the array of cars. Since I started early, I witnessed the incredible sunrise on the way. Trust me, it couldn't be expressed in words. It was simply BEAUTIFUL.
4. Every inch of trouble taken to reach the top is worth the view one gets to see. The mountain peaks covered in snow gives a gratifying peace to one's soul. The charming beauty of Rohtang Pass will keep you hooked to every point of the journey.
5. It won't burn a hole in your pockets. Yes, you read it right! I was travelling with my three other friends and we booked an Alto cab which costed Rs. 4500 only. It was a steal deal for us in the peak season. While booking a cab always negotiate and try your bargaining skills, you might end up getting a discount like we did.
So, Did I give you enough reasons to visit the Rohtang Pass?
If yes, go ahead and pack your bags to experience what Rohtang Pass has to offer.