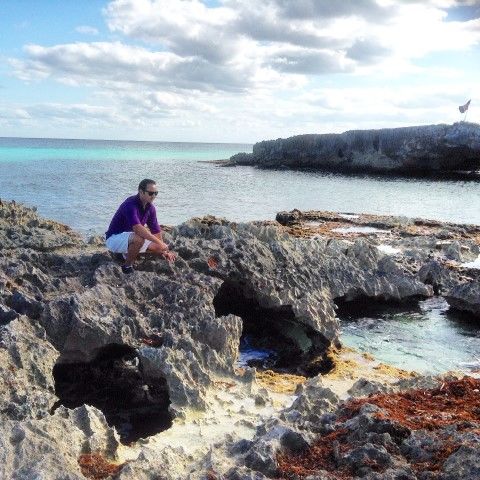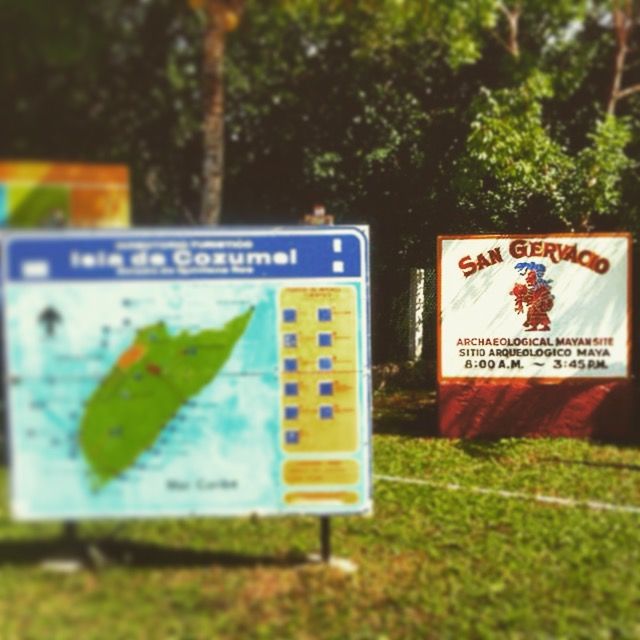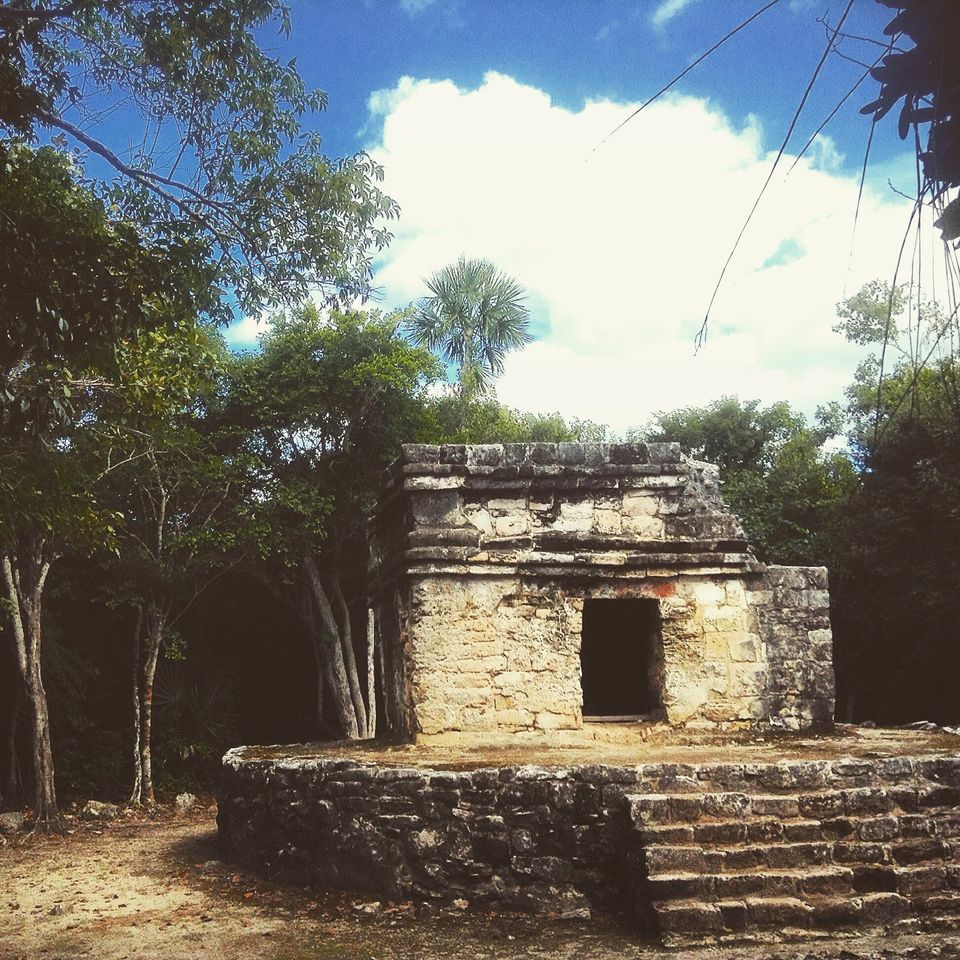 San Miguel and Beyond as a Tourist in Cozumel, Mexico The island of Cozumel in the Caribbean sea off the coast of the Mexican Peninsula is a tourist paradise in itself. It is one of the busiest cruise ship Ports in any Caribbean Itinerary and when I docked in Cozumel I was looking forward to a day filled with fun, adventure and insights. This place also offers you rare insights into ancient Mayan Ruins. The nearest and easily accessible sites of El Cedral and San Gervacio in Cozumel are important Mayan ruins and I was looking forward to visiting them. Managed to get three of my friends together and here is what we did.
We were docked right in San Miguel, in the Port of Punta Langosta. As we walked out, there was a huge shopping mall, which was the only Mall in Cozumel. Plenty of places to shop, dine, pick up souvenirs and savor the Mexican air. They also had big departmental stores and pharmacies. As you walk out of the Mall on both sides you will find taxis lined up. We got to a stand and they had all the tariffs published with a very friendly gentleman explaining everything. Extremely friendly people and they are genuinely warm.
We were a group of four and got a great deal from the guys. We got a nice air-conditioned van with an excellent driver. Trip to the Mayan Temple of Fertility - San Gervacio, tour of San Miguel and its important monuments and a trip of the Island and drop back in the cruise ship terminal for $30/ each! We enjoyed every bit of the 3.5 hours that the driver took us around with his knowledge and ever gracious nature. Definitely worth a trip if you want to see most of the place. There are a few monuments in Cozumel including a very nice Museum - Museo De La Isla De Cozumel, Statue of Gonzalo Guererro, Pyramid of the Union of Mayan and Spanish Culture, The shopping district and the lighthouse.
We then headed to San Gervacio which was a nice ride for about 30 minutes from the city. This is the temple dedicated to the Goddess of Fertility and a good introduction to the Mayan Heritage and Culture. On the way back the driver even offered to take us to El Cedral, the oldest Mayan Ruins in Cozumel as it was on the way back. He then took us around the entire coastline of Cozumel with some great photo ops. Rested at a place called Arrecifes de Cozumel, which was a stunning geological wonder in the middle of the sea. Nice little place with a Restaurant, great souvenir shops and friendly people. We then went around the whole coastline as the driver explained to us in detail about the place. Came back to the Mall and did some souvenir shopping with some awe inspiring souvenirs to collect.