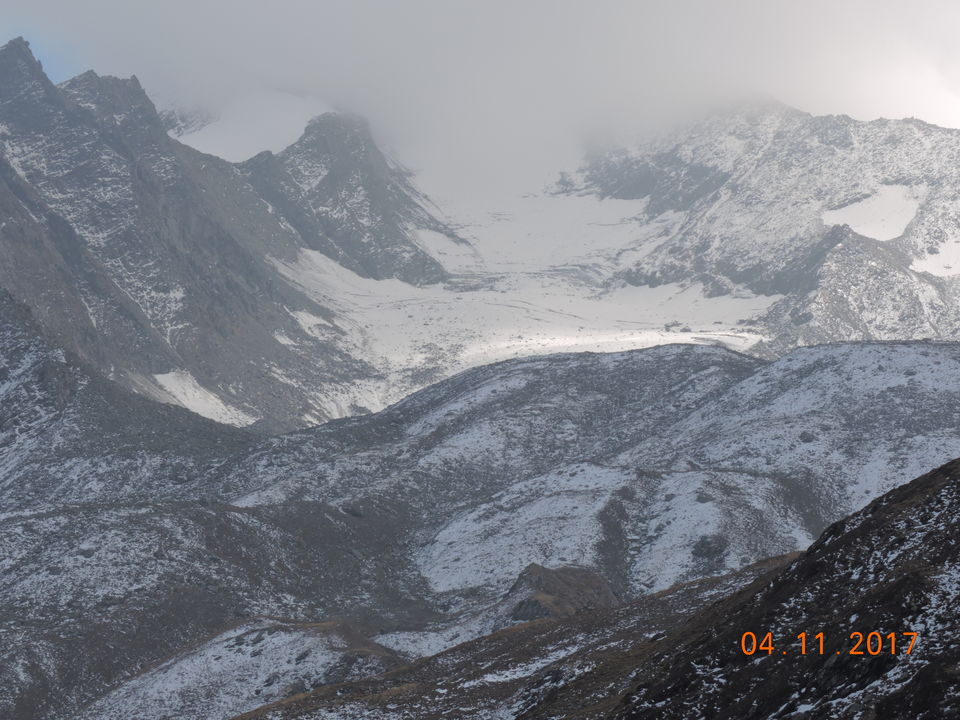 Day 1 – The beginning (Journey, Tempo traveller, overnight, tiredness) .
This was my first official trek however being pahadi means I have seen glimpse of it already. During my childhood I used to visit my village which is in pithoragarh district and it has a trek of around 3 km so I already had an idea. So our journey started long and tiring in tempo traveller, anyone who has travelled through tempo traveller knows the pain. We reached Kasol around 2 pm which was quite late to start the trekking. We quickly changed and get going. It all started with excitement and quickly I realise that it is going to be a tough trek as after 2 km of walk tiredness had already caught hold of us. We pass through this village where you can see narrow lanes and beautifully made wood houses and shops and after crossing this village, trail get steeper and steeper with waterfalls and valleys midway.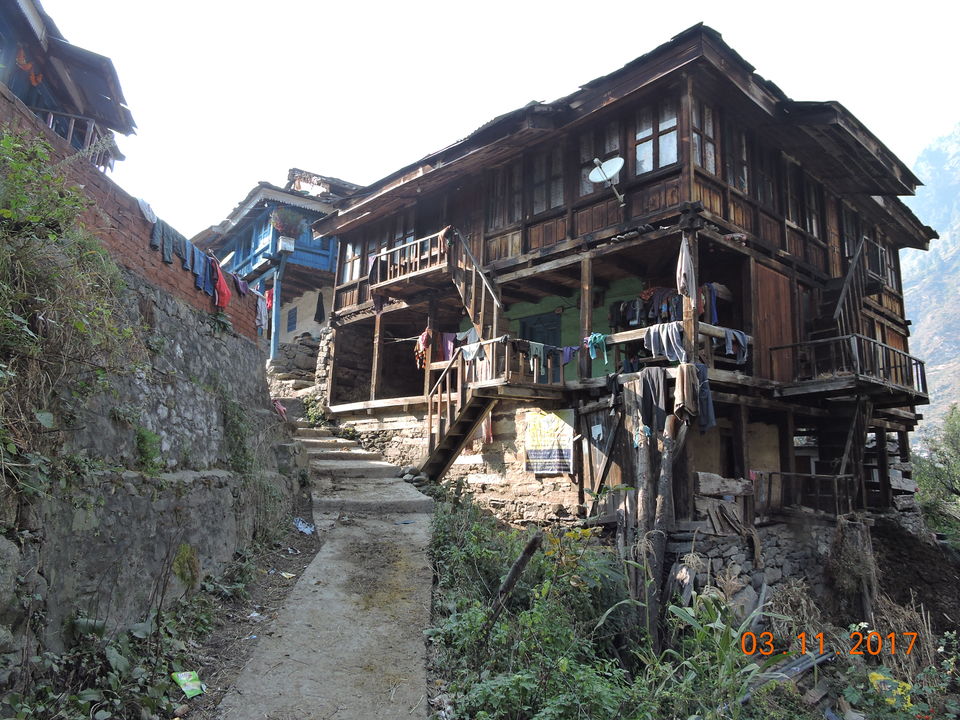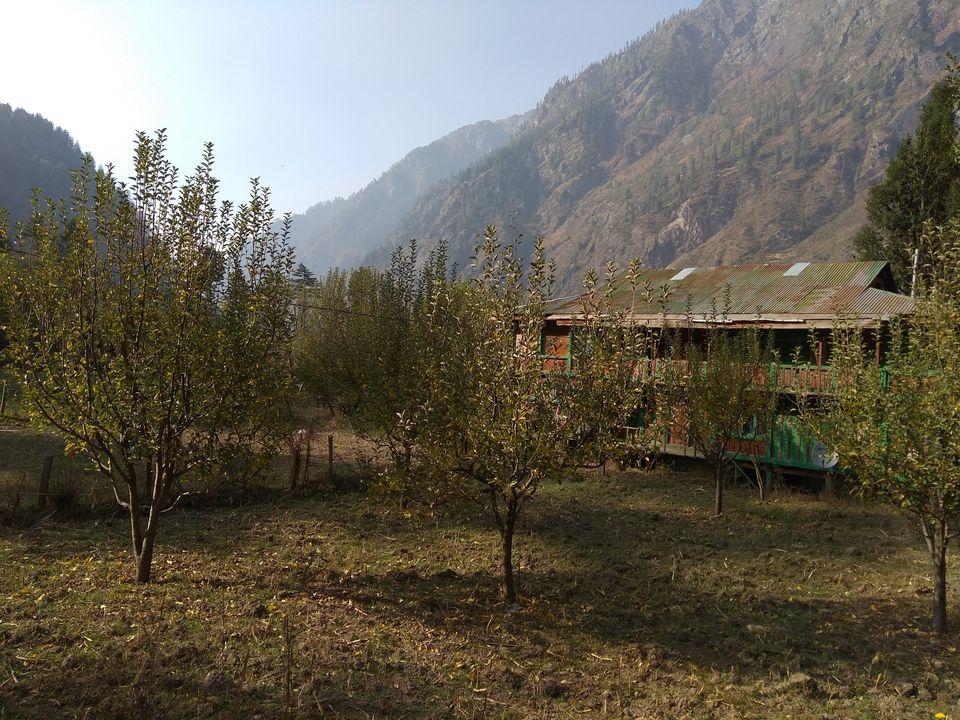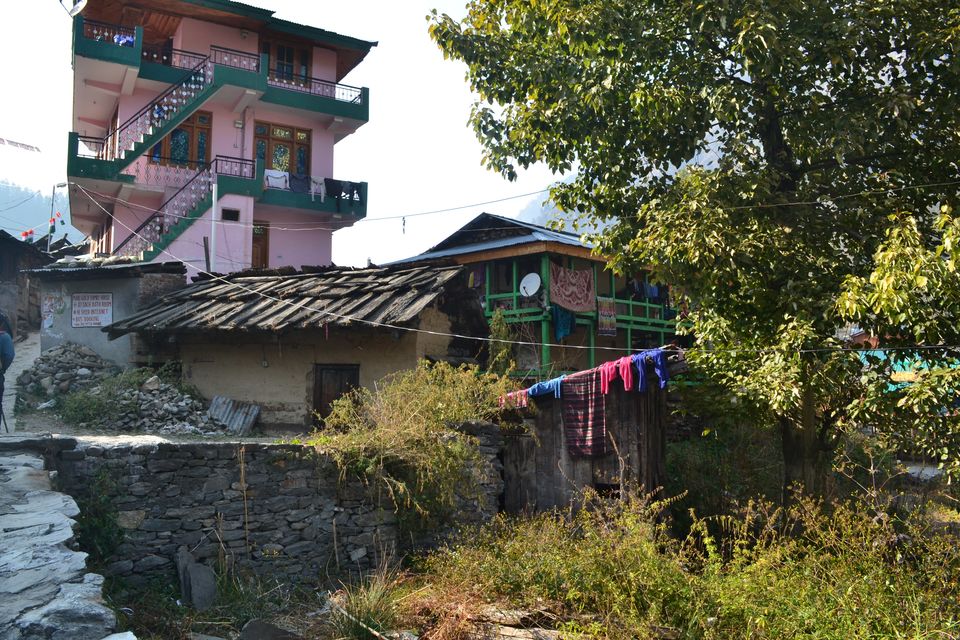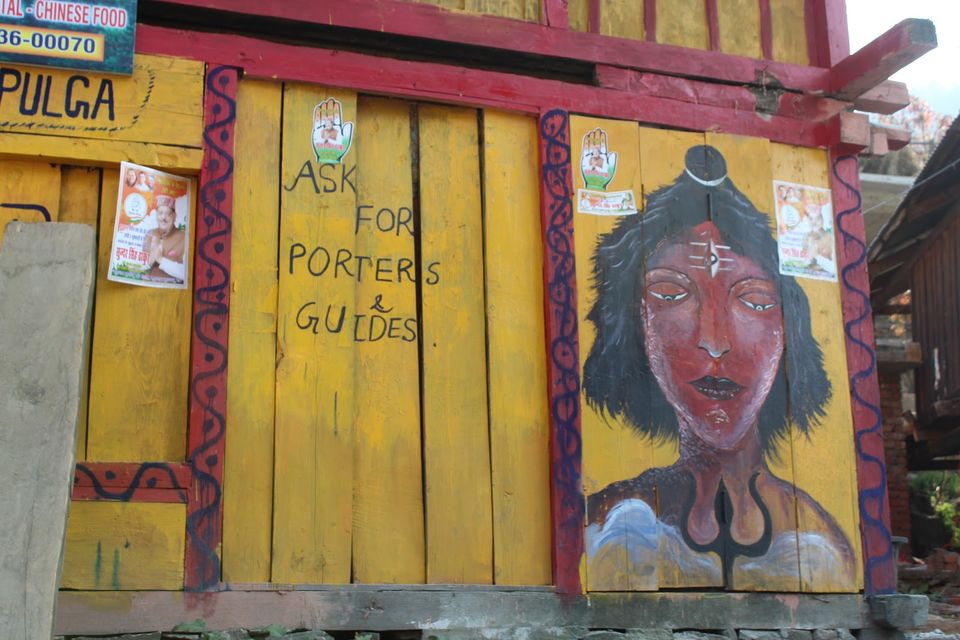 Around midway we realise that it is going to be very tough as it is already evening and we have only covered 5 km and 5 more to go and that to trek is now more steeper. The distance was still manageable however to make it difficult with sun going down and temperature dropping we were on our own for lights. All the torches came out flashing through the dense forest we could see nothing farther than few meters. Trail goes more difficult and groups started to tire out as most of us are on our first trek. The only thing hopeful was we had company of good guides who kept us pushing and encouraging.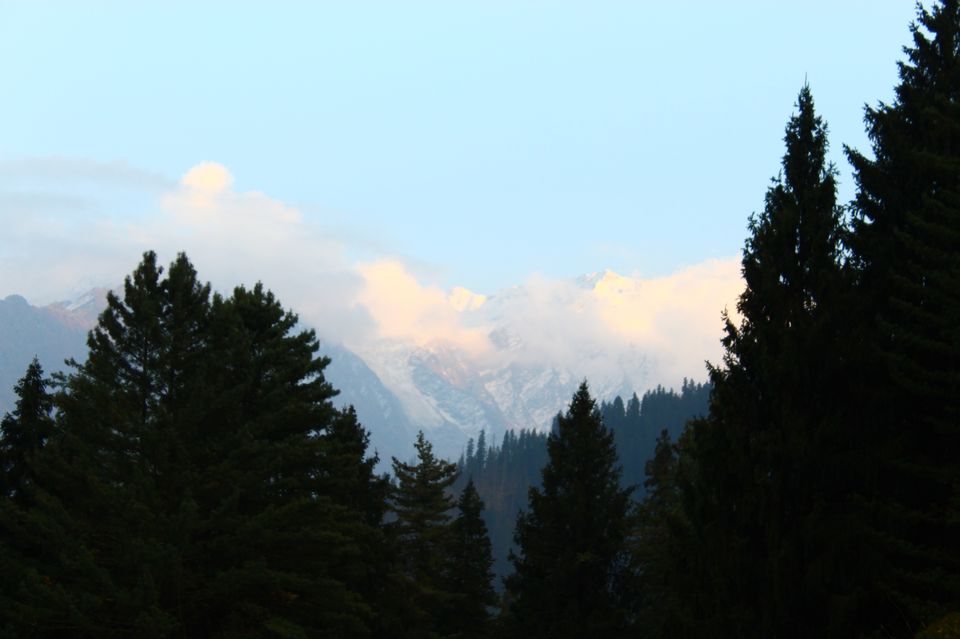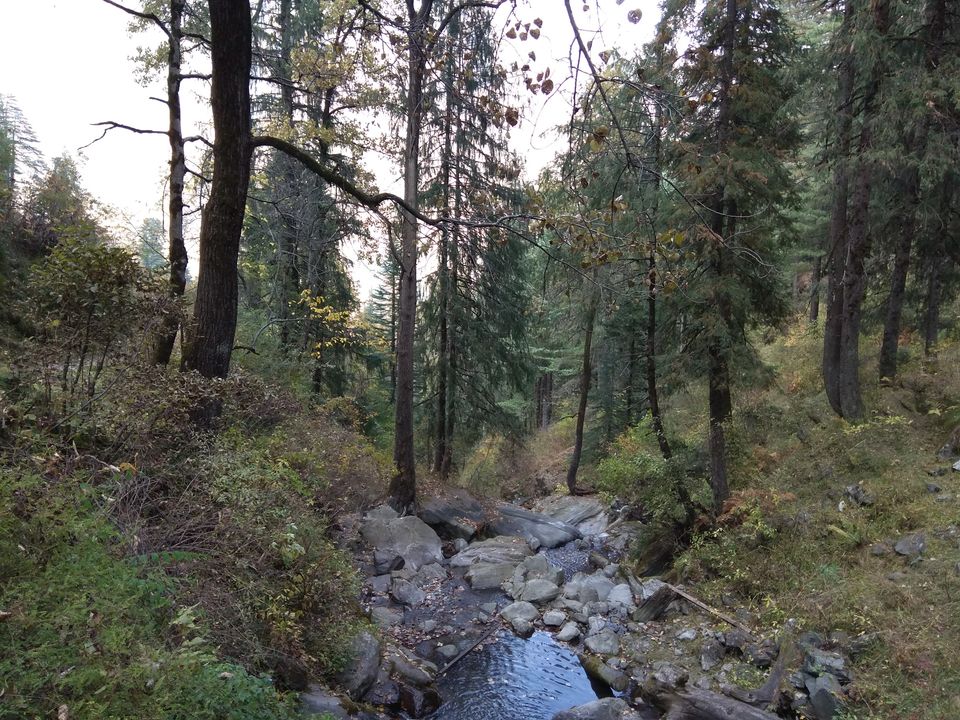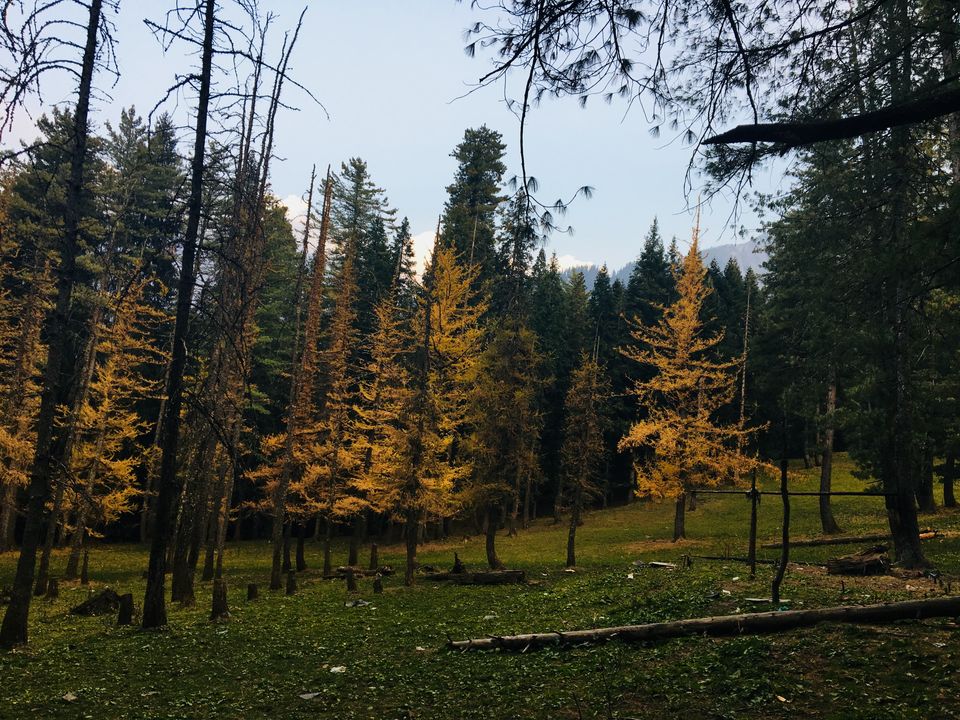 Day 2 – The Sar Pass Trek (Trekking, headache, 14 km)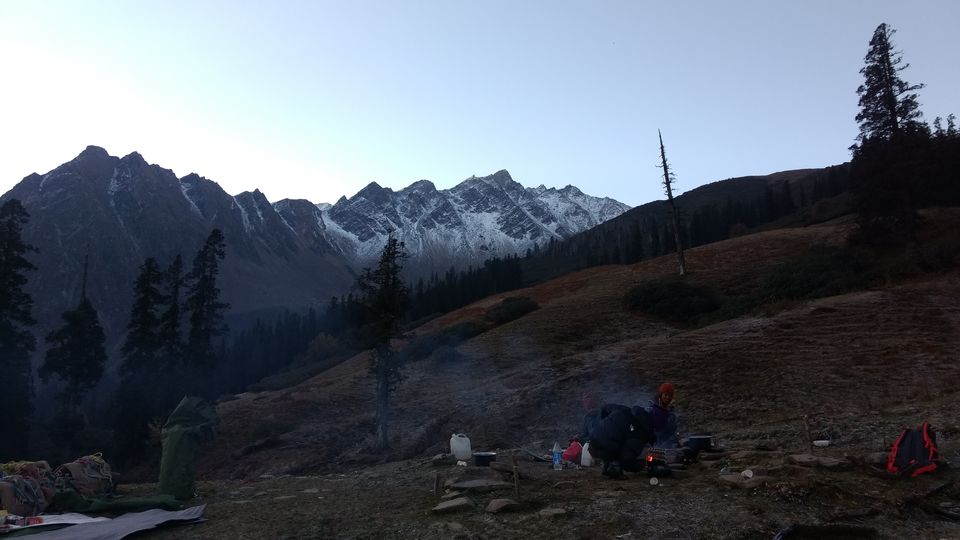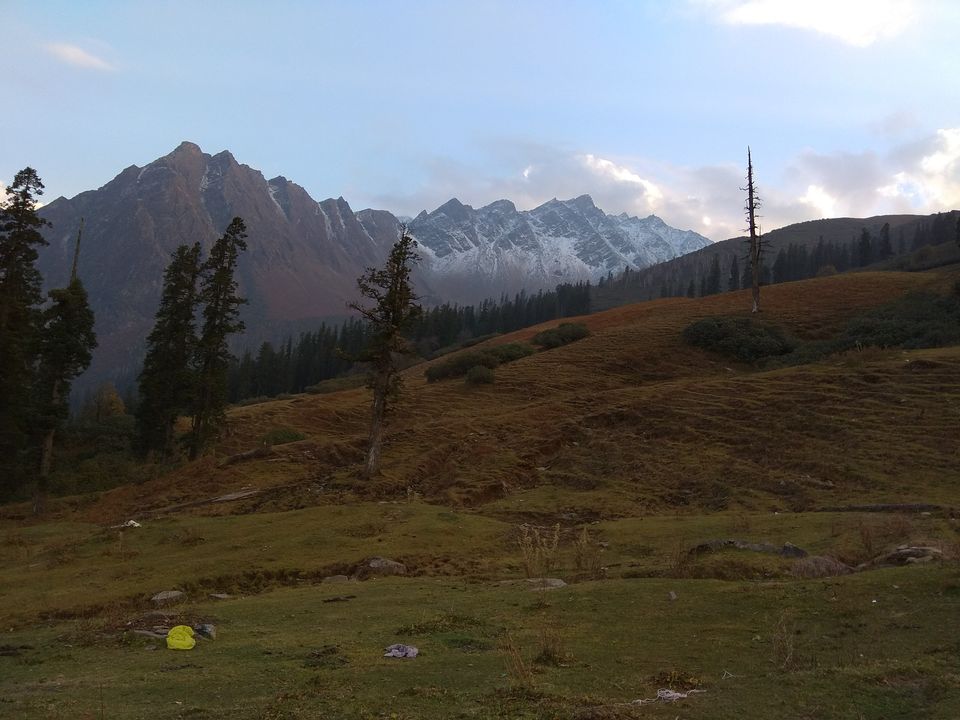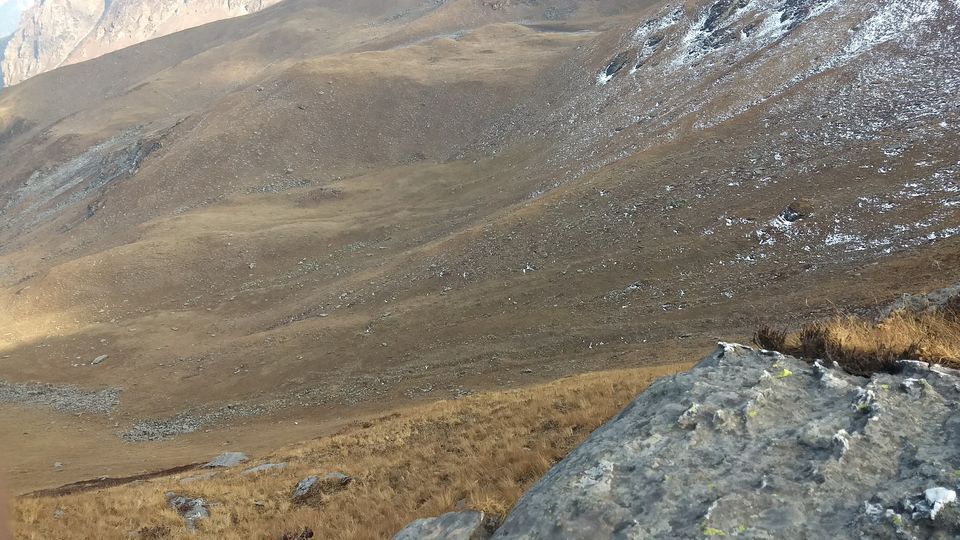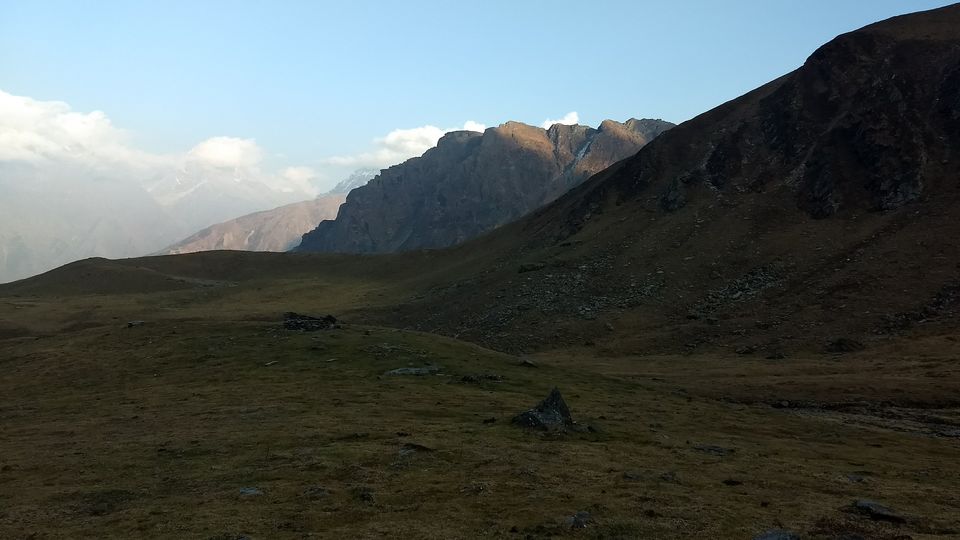 After breakfast trek started, I had some porridge and bread omelet. We picked up our lunch packets and started our trekking. This trek was different some rocky terrain and grass highlands, view kept on changing after few kilometres , There were cows grazing all around . These cows were different then the cows we have on planes with lot of thick hairs on their skin just like sheep. We took a break midway and had our lunch boiled eggs, appy drink, sandwich and water. We could see our camps and from here also we can see SAR Pass Mountain and can see those big black ice covered mountains. The snow was not much but was there in patches. Our guide told us that from here onward there will be no trees and oxygen level will drop. While going towards SAR pass mountain we filled our water bottle midway in a cold stream of water coming straight from Snow Mountain on our right. That majestic taste of water, which is fulfilling, sweat and pure and has the power to heal our body. Some people believe it has power to cure many diseases as it runs through free soil and age old rocks and herbs. Now the trek goes really difficult as oxygen level really dropped and while walking we can feel the dizziness now the only thing to do is to divert your mind from dizziness to your goal and keep on moving and that is what we did exactly, the last stretch was really difficult as it was almost like climbing instead of trekking and there was no straight way and this was entirely different kind of terrain with rocks, soil and dry grass. Somehow we managed to reach the SAR pass trek and I was awestruck with the beauty of the nature all around, with different range of mountains on one side you have snow covered mountain on the other side black and brown mountains. After seeing this beauty of nature all our tiredness and dizziness was gone. Nature beauty in its best form, untouched, no machine no human can create it. It is god's own creation, even our cameras and phone unable to capture this beauty. Can only be seen and experience with our naked eyes.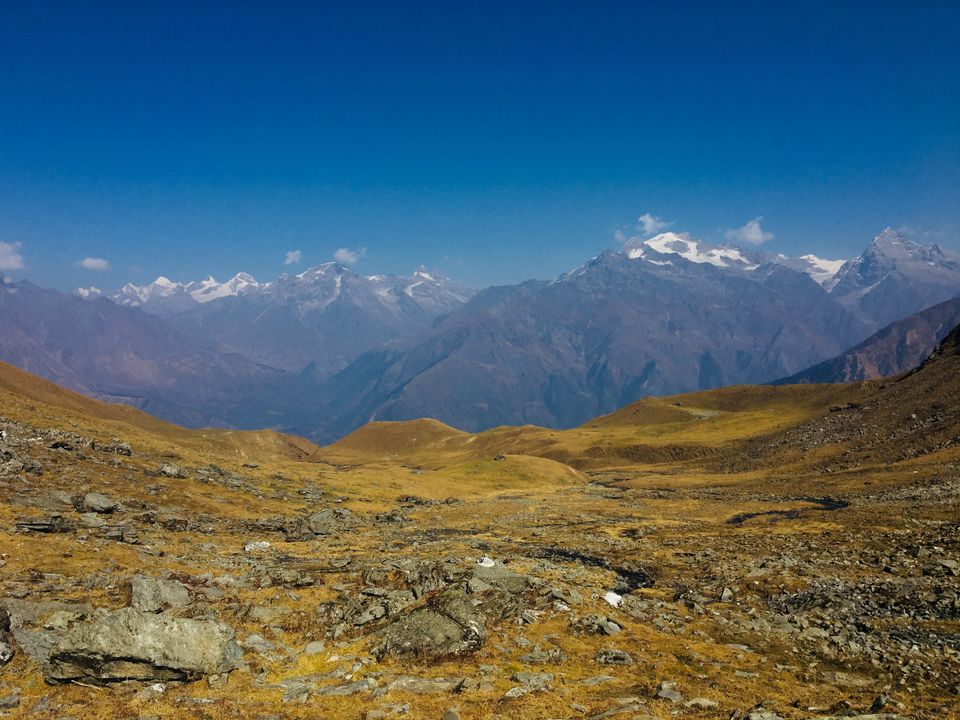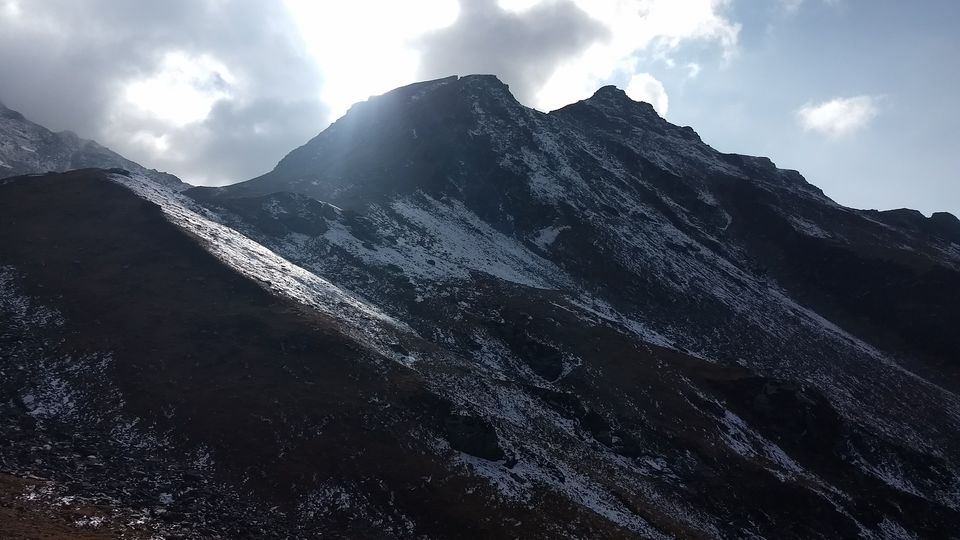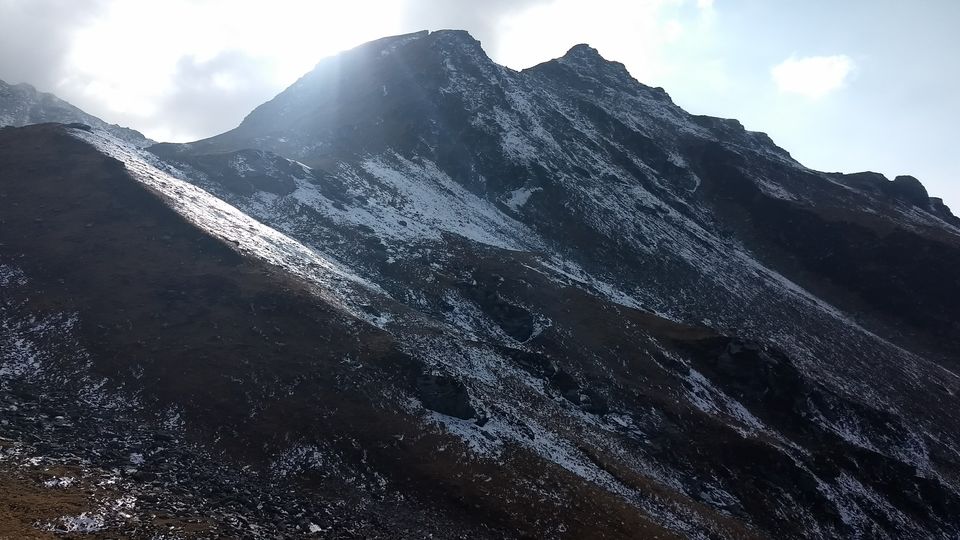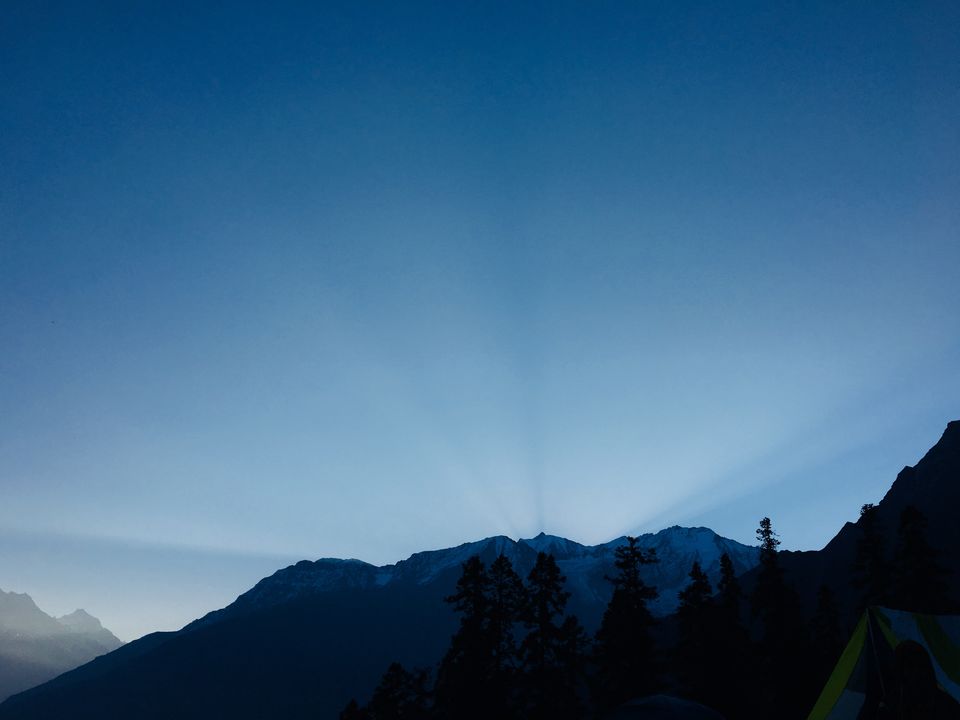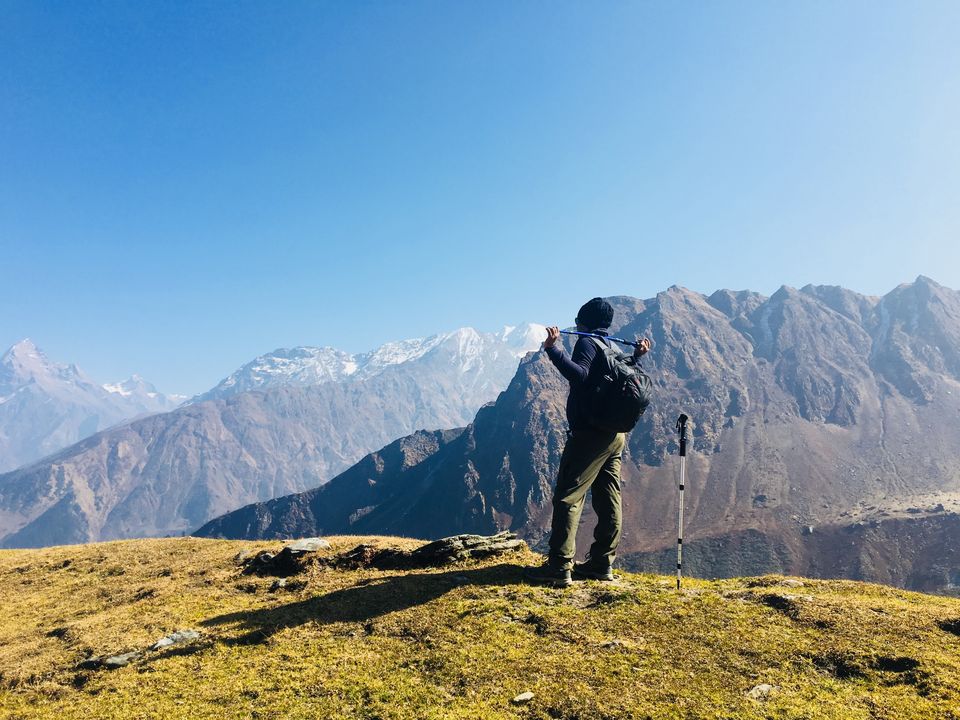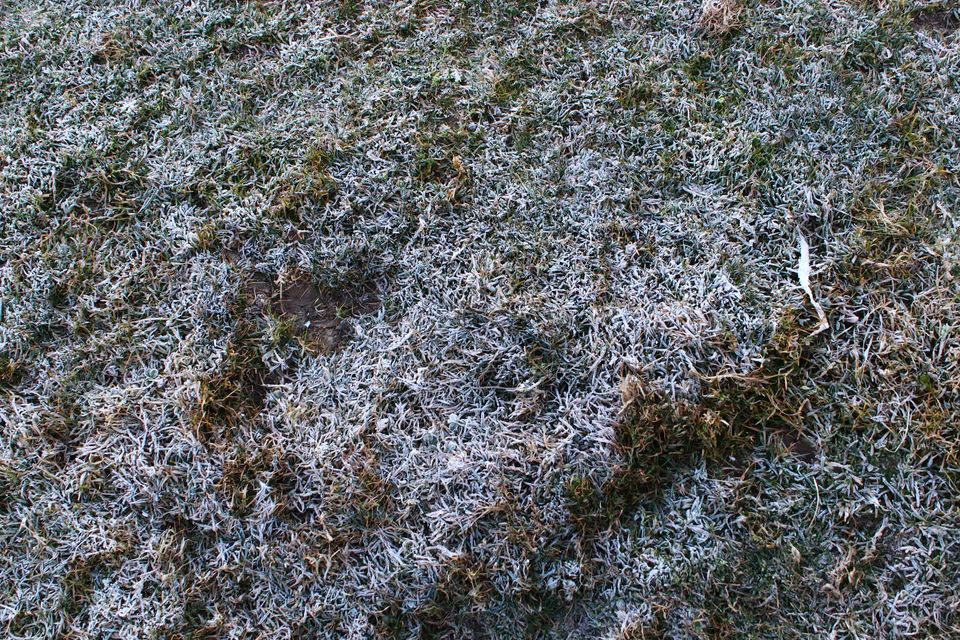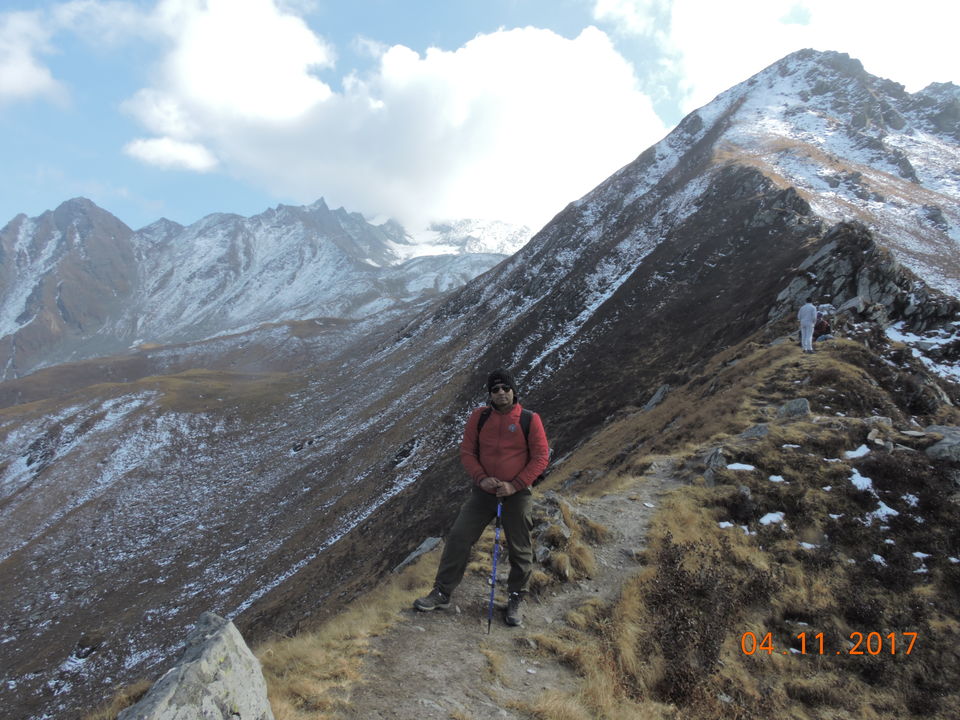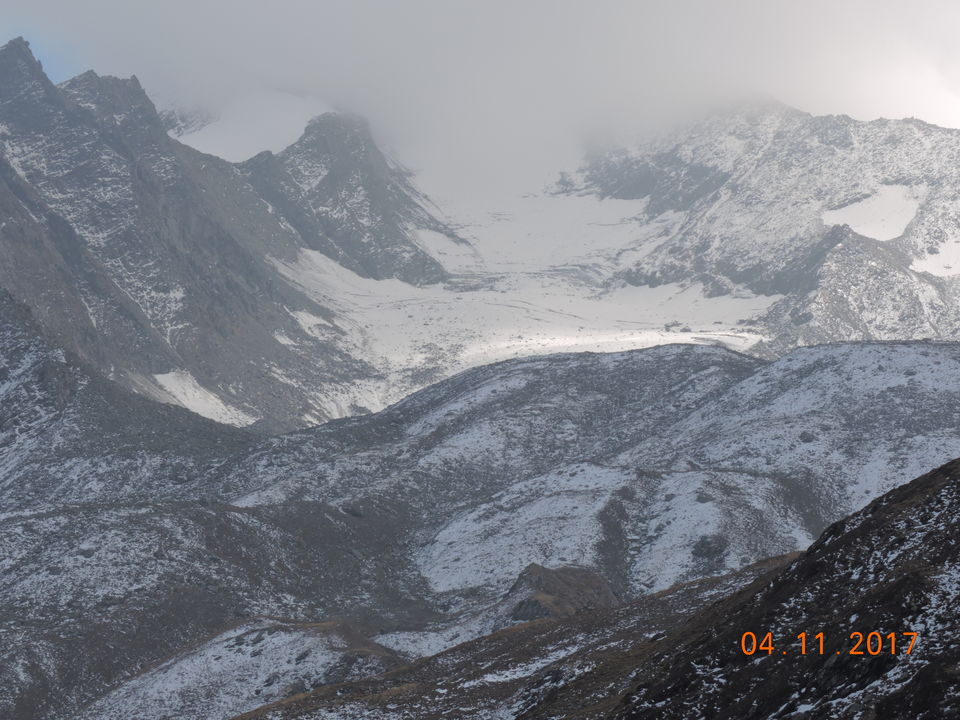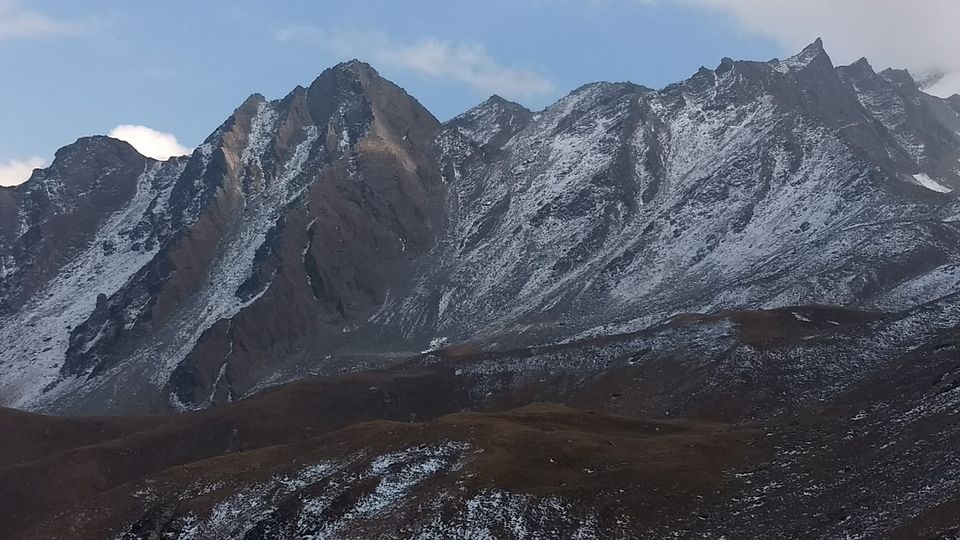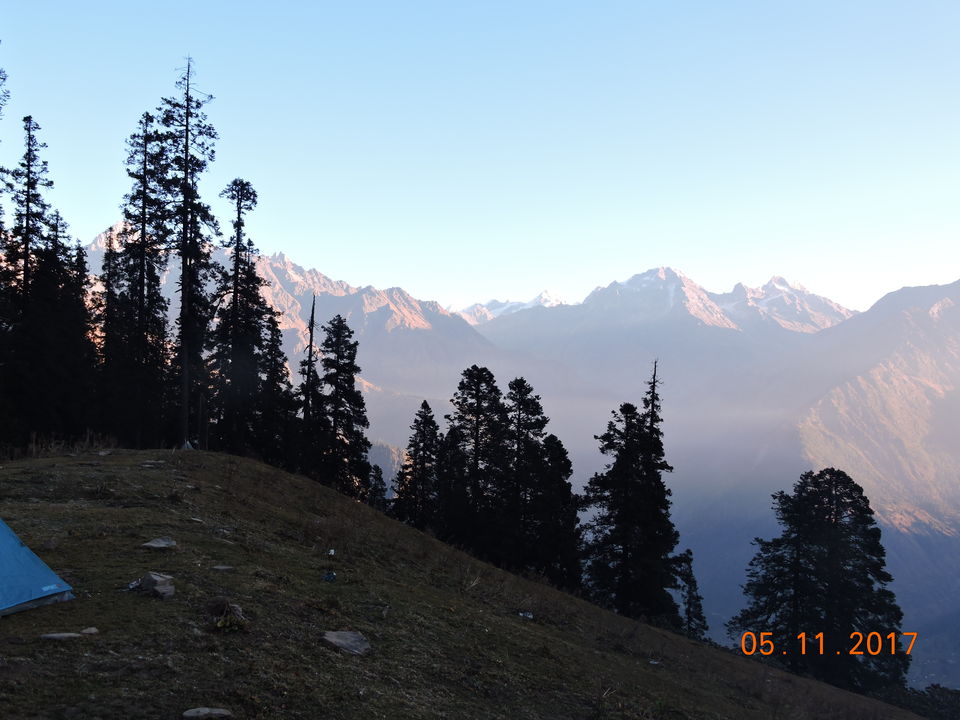 Last 2 km were really difficult with our legs hurting and body low on energy and running out of water we somehow reached the camp and learned the most important and first lesson of trekking " Your mind is the only thing you to keep on believing and nothing is impossible " . We ate rice and hot chicken curry, that night we passed off although first time sleeping in that tiny sleeping bag was not very comfortable experience with very less space to move around and cold wind blowing outside the tent.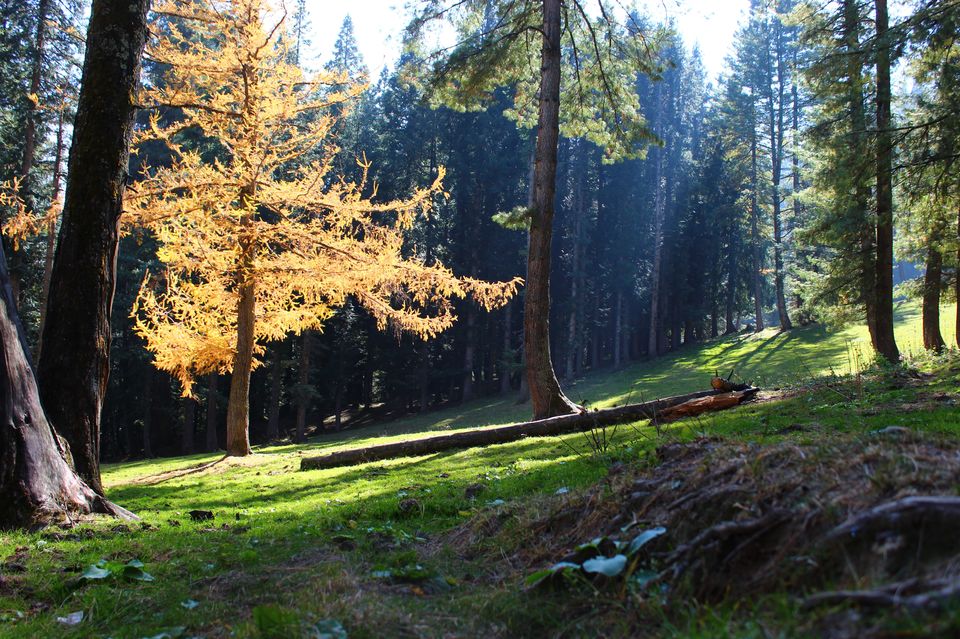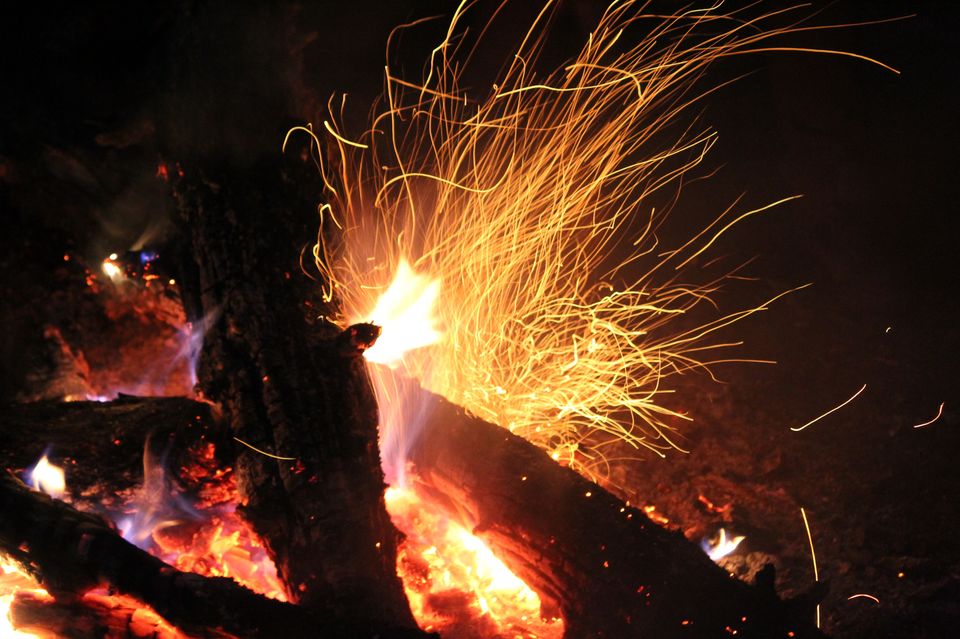 Woke up in the morning with severe headache it looked like weather had its toll on me although I kept good care of my body and covered my head with woollen cap while sleeping, other than that my body was in good shape. I decided to continue with trekking as today it was also going to be challenging as this would be a 14 km trek total (7 up and 7 down ). Half of team decided to stay in camp due to various reasons like not able to sleep and some of them suffering from body aches and injury.
DAY 3 (Return, manikaran sahib, langar)
After reaching base camp from SAR pass, we ate and listen to music had some old drink and went to sleep. My back was hurting and only way to repair is to have full 6-7 hour of sleep and rest will be taken care by Mother Nature with fresh air, fresh water and grass ground to sleep. Also it is often said and it is also my personal experience that if you had any back problem directly sleeping on ground cures it.
Woke up early morning at 6, as predicted back ache is gone, had breakfast, clicked some pictures and I am ready to trek downhill. The key to trek downhill is not put pressure on our knees and edge down sideways and that is what we followed and it was easy. Trekking downhill is always easy then trekking uphill however just need to keep in mind that trekking downhill is injury prone so be careful.
So by 2 pm we were at our tempo traveller and on the way we stopped at Manikaran sahib gurudwara. There is a natural hot water spring in gurudwara where you can take bath. So we took a bath visited the Gurudwara and had langar food, tasty rice and kadi. On the way we bought some fruits one of which is called ramphal, this fruit is big and red and somewhat taste like chikoo. So finally this was one of the most memorable trips and trekking has just started many more to come.