I made a conscious decision to confront one of my biggest fears - the fear of water. Early this year, I took swimming lessons and surprisingly picked it up in just a month with the help of a great instructor (YAY!). To say swimming made me overcome my fear would be utterly wrong. I stuck to 5 feet depth of the pool and considered myself a winner in my own eyes.
Cut to November 2016, it was time to take a bigger plunge (quite literally). I registered myself for an open water diving course at DiveIndia based in Havelock Islands with my favourite travel group. I was not sure what to expect but the thought of jumping in the middle of an ocean sent chills down my spine. To top that I was also worried about getting cramps underwater with my levels of fitness (hello beer belly and beer arms and beer thighs).
Let me jot down a few things about Scuba Diving before I tell you more about our trip
1. NEVER mention Zindagi Na Milegi Dobara in front of any Scuba Instructors, they HATE the very mention of that movie because let's admit, so many of us have formed this rosy idea in our head about Scuba Diving thanks to Katrina and Hrithik - I assure you reality of Scuba is different and much more challenging and exciting!
2. Although swimmers have an advantage of being comfortable in water, do not strike this off completely from your list just because you can't swim. In fact you have to really unlearn swimming to become a natural at diving. 
3. Respect the instructors and listen to everything they say. They have the experience, knowledge and your best interest in mind. Over confidence can be fatal.
Back to the trip, I pushed several comfort zones during the training. The first two days were a nightmare and to think that we were still learning basic skills in shallow waters made it worse for my self esteem. I almost thought this is not for me and considered giving up but thanks to our instructor (god bless her for handling my underwater fits) who wouldn't take no for an answer and continued to push us. Her favourite line was "the more time you spend underwater, the more comfortable you will be".
My most memorable dive was on our last day at this dive site called "The Slope". The marine life was absolutely stunning here and of course I was more comfortable than ever. My breathing was steady, my mind relaxed.. it was a truly humbling experience.
For a week, life had changed for good, we went to sleep at 9PM and rose along with the sun (a rare occurrence in my city routine) and after a long time I felt alert, well rested, and in my prime form.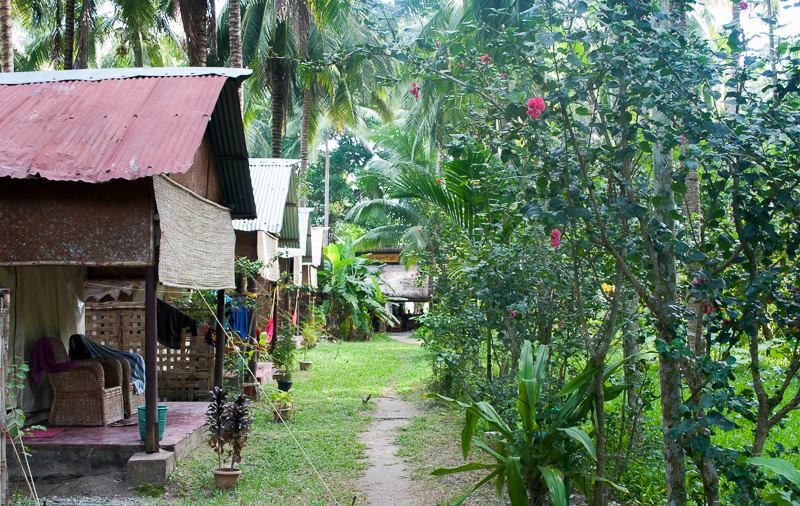 Let me give you a glimpse at what our daily routine at DiveIndia looked like -
6:15AM - Wake up and head straight to Full Moon Cafe and wait for our lovely breakfast to arrive (poached eggs/scramble/porridge/bowl of fruit)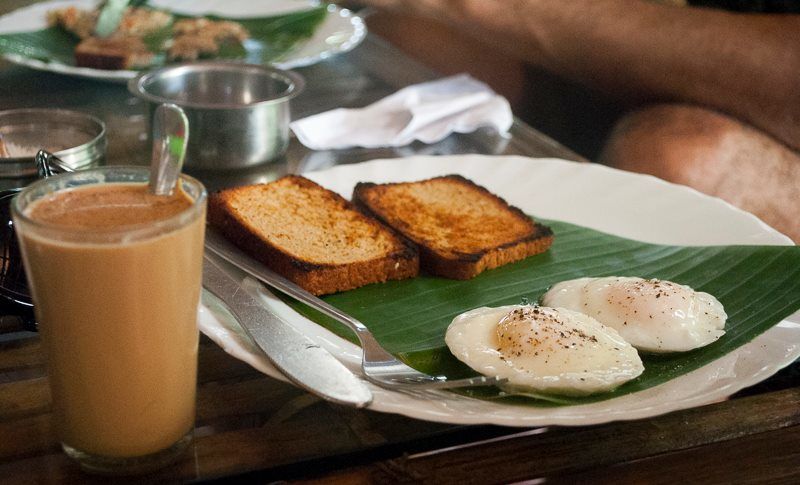 7:15AM - Get into our swimming costumes and put on the wet suits
8:00AM - Jump from one boat to another and cruise to our diving site with a backdrop of gorgeous islands and absolute crystal clear skies
8:30AM - Put on our fins, shampoo and wash our masks, put on our Buoyancy jackets and oxygen tanks, do a quick check of all equipment and do a backflip into the ocean. Looking at the open sky with your back in the middle of an ocean was the most phenomenal feeling!
8:30-12PM - It was time to start diving. The first dive would typically last 30-40 mins (if we behaved ourselves and stopped flapping like penguins underwater) followed by a quick 10 minute break to rehydrate and fuel up on bananas and samosas.
The second dives felt better because the initial nervousness and hesitation was over and it was time to relax under water and enjoy the rich marine life Havelock has to offer (Sweet Lips fish was my favourite - too sad it is endangered species - the Chinese poached these because the lips are considered to be aphrodisiacs - gyaan courtesy our instructor).
12-1PM - Time for boatride back to our tents, tanned beyond recognition but hearts elated. What is a better feeling than knowing you've conquered deep seated fears and controlled your mind!
2-2:30PM - A satiating post-shower lunch at the cafe and settling into a cozy hammock overlooking the gorgeous blue sea and counting our blessings, sometimes drifting off into the most peaceful naps.
3:30-4:30PM - Theory sessions with instructor, watching some instructional videos on Scuba, trying our best to remember all the information
5:00PM seemed like 8PM at Havelock because the sun sets SO early. By 5:30 people already start yawning
A couple of drinks (instructors ask you to limit the alcohol if you are diving the next day) down and a sumptuous dinner later, everyone is ready to conk off in their tents, looking forward to another exciting day of diving.
This is not a promotional post for DiveIndia but the care and love we got from our instructors was unbelievable. I would recommend their basic courses to anyone looking to give Scuba Diving a shot at Havelock.
As for me, I am going to bask in the glory of becoming a licensed open water diver. Also a special shout out to Niamh, owner of Full Moon Cafe who bakes like a dream and the chocolate whisky cake she makes is to die for!