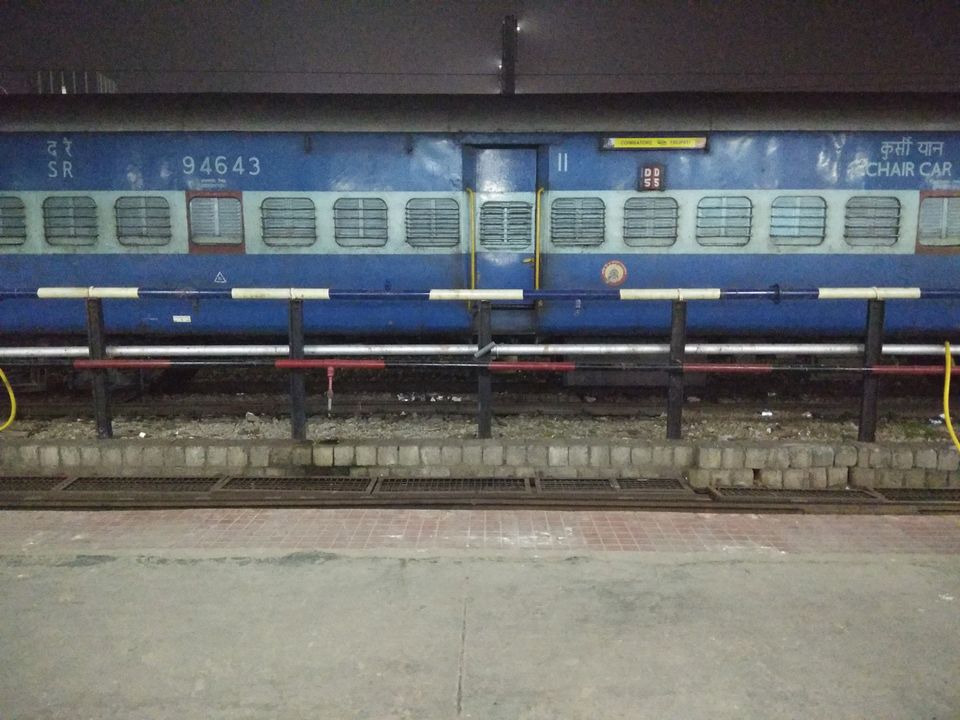 Set along the picturesque Kabini river, a trip to 'Serai - Kabini' was long on my bucket list. It so transpired this January over a friend' birthday, and thus the adventure began.
We took a humble train until Mysore to soak in the travel spirits. Nothing fills me with more joy than a train ride with the choicest of friends - esp day journeys.
We went in back-packing mode, and had to fight the January cold overnight as we were traveling sleeper class owing to last minute plans!
Upon alighting at Mysore, we hired a cab for the resort. A quick stop at the fabled 'Hotel Mahesh Prasad', followed by visit to the Chamundi Devi temple, set us on course.
The 70 kms drive was scenic and took us around 2 hours to reach. All our tiredness went for a toss upon entering the stunning property that was, 'The Serai - Kabini', finally!
We were greeted by the friendly manager, and handed fresh minted towels along with welcome drinks to relax. Later, we were escorted to our serene villa by the waterfront.
The next day was spent romanticizing nature in its fullest enamour - be it nestling by the lakeside, a quaint boat ride, walking around the greenery, cycling, swimming or just gazing into the fading sunset, as if time stopped. We also indulged in a flurry of sports - a rush of childhood memories came smiling by - be it badminton or cricket, it was lovely!
The resort had a laid-back bar, named 'The Outpost', which set the tone for the evening to reminisce heroic successes and proud failures from the past - besides the bonfire.
Exquisite food was served at an in-house restaurant called 'The Wildgrass'; the property was well maintained with ample privacy and room for comfort provided to each guest.
The return journey to the hustling bustling city life of Bangalore was a dreaded one, but I made peace with the fact that every ending marks another beginning. Kabini, anyone!?