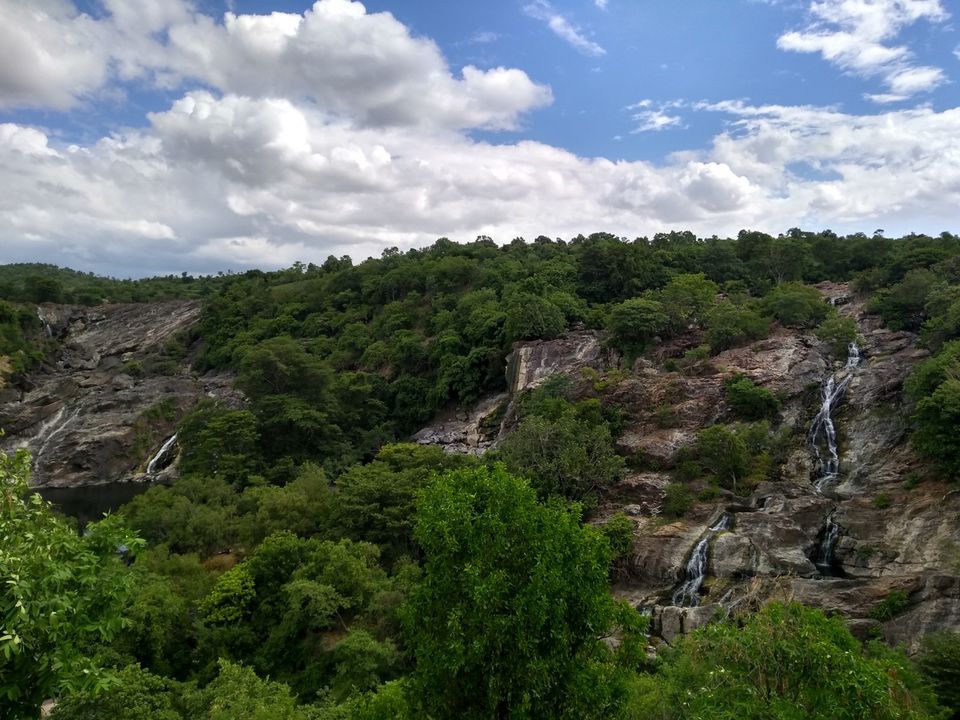 Plan phase of the Trip:
We set off to Shivanasamudra from Bangalore in KTM. I have chosen this place just to enjoy the monsoon weather and also wanted to experience the bike trip. No precautionary wearables just a jean and shirt for him and a cool dress for me. Had taken jackets just in case if it rains and also from heavy winds.
Beginning of the trip
Planned for 5.30 am but started around 9.30 :-P. We are lazy bums. Started the bike after having black coffee at home.
Petrol check done - filled petrol for 600 bucks
Packed 2 bottles of drinking water at home. Worst idea as it added up weight for me to hurt my back more for a pillion rider.Pack very light. Also KTM as a pillion rider, worst choice for the first bike trip.
Took NICE Road (Paid a toll fare of Rs.25/-) to reach Kanakapura Road in 1.30 hrs from outer ring road.
What to eat for:
Through out Kanakapura Road you can see few fancy restaurants. We had thatte idli and coffee at a famous food joint called Sri Renuka Bidadi bisi thatte idli hotel, not sure about exact name but it comes Enroute . We went in without knowing this famous shop and found out that its pretty famous joint. Very quick service and a normal price.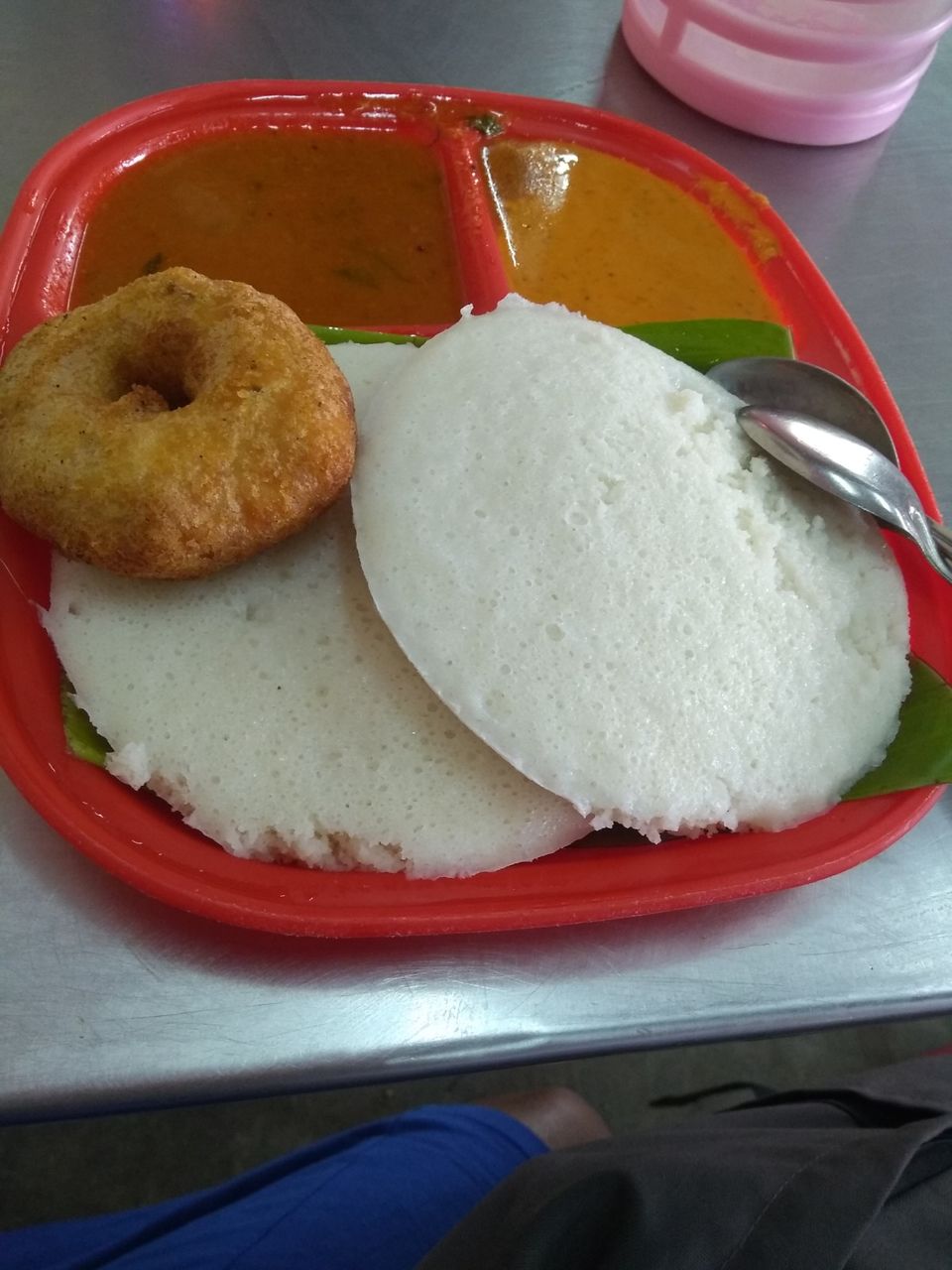 Costs:
2Thatte idli plus 1 vada and 2 coffee came around 70/-
Traffic was light but roads are under work in progress since expansion of roads are undergoing so its like your speed does not go beyond 50-60 kph max for another 1.30 hrs till you reach Halaguru.
After Halaguru traffic is light and the route is serene.From Malavalli shivana samudra is 1 hour. The last leg of journey is quite good as a bike trip.Gushing winds with light drizzle and little sunshine was enjoyable. Two hours as a pillion rider started showing its sign on my back and hands. Anyways nothing comes as a free, this experience also good to have.
We saw the signboards for Shivanasamudra only some 20kms before reaching the falls. There are many places you can go like Gagana chukki or Talacaud Enroute from Malavalli so its good choice for one day Get away from Bangalore.
Reached falls around 2.30 pm. We had snacks and started looking around falls.Little disappointing as the streams were light. Nevertheless we enjoyed bike trip and visited much hyped place in a good weather.
Travel is all about making memories.Not just with good ones but also with a mixture of all emotions.That's what life is.
Caution
Carry all necessary documents if you are driving on own