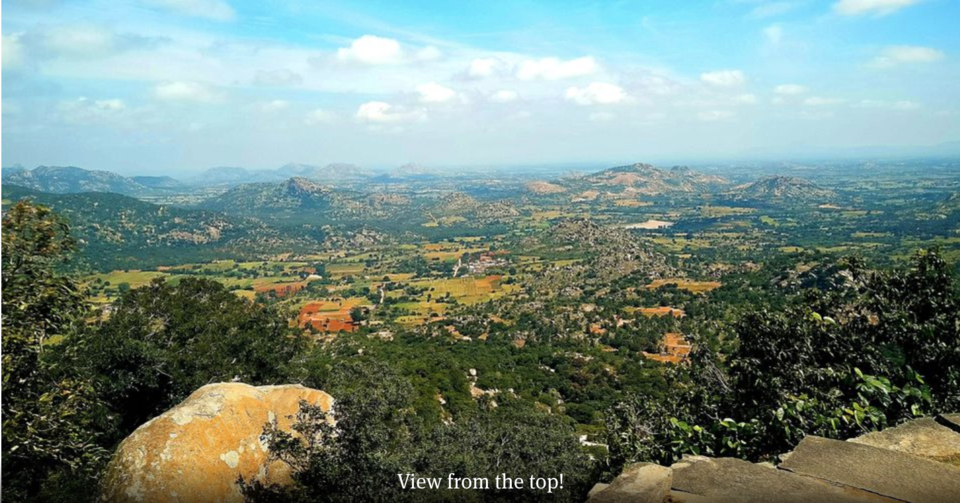 We planned suddenly to go for a trek and found this to be a good option to have our weekend dose of fresh oxygen away from the hustle bustle of the city and it doesn't disappoint! It's a rocky hillock, 100 km away from Bangalore. We went there by car. Going by bus is a bit difficult as one has to change buses and even then the last stop is ~10 km away from the trail starting point.
After having breakfast at Indian Paratha Company, we ventured ahead.
The entire trek length is ~6kms. No permission is needed for trekking here. It's famous for the cliff, however, in recent times it's been banned to step on the cliff mainly because it's a very narrow strip and any minor mistake can lead to fatal accidents.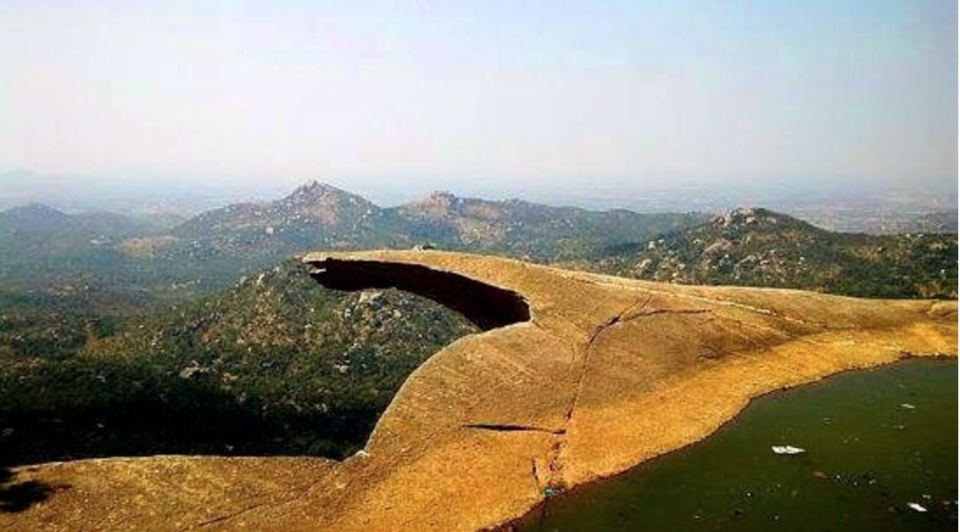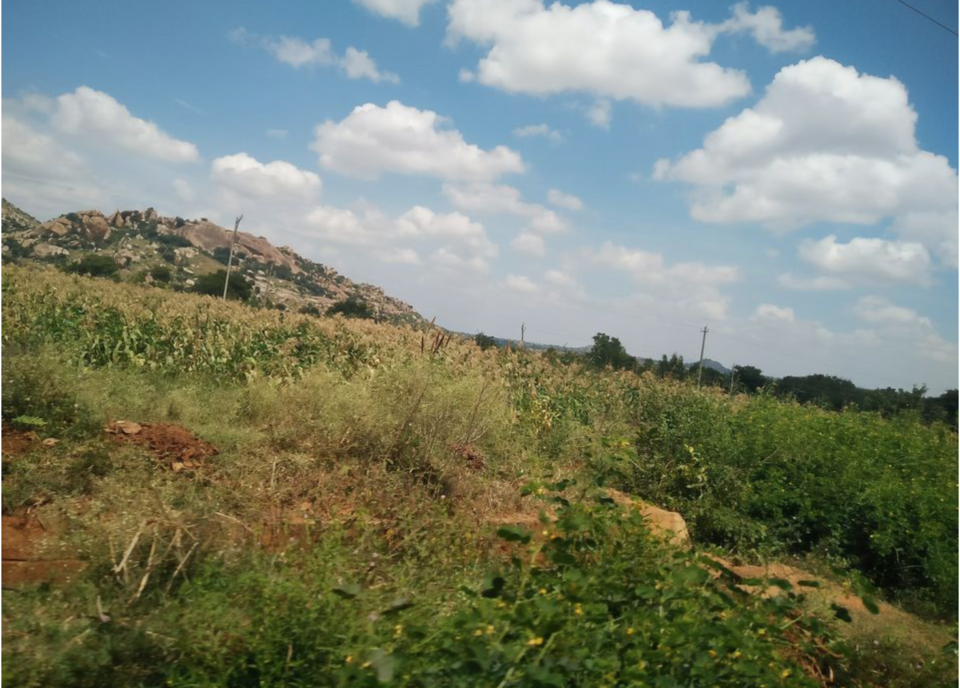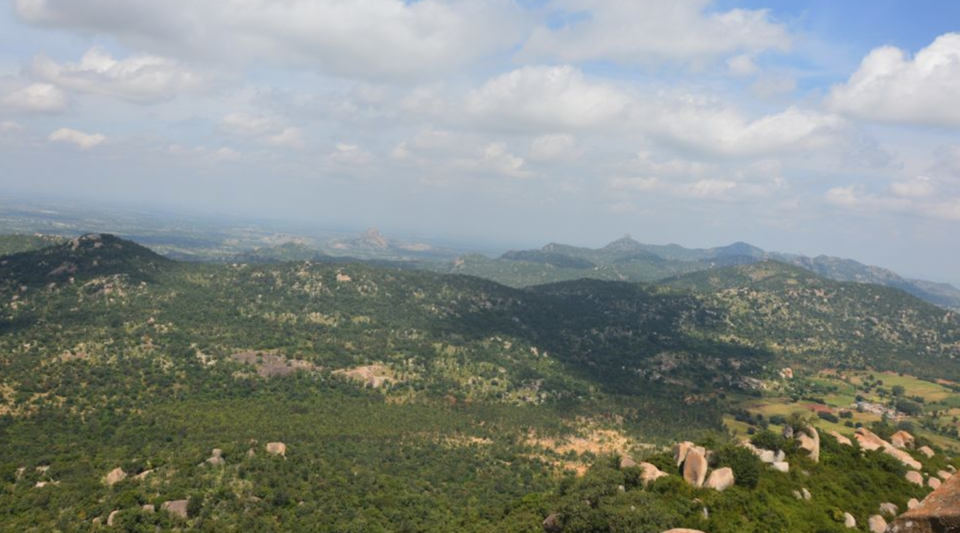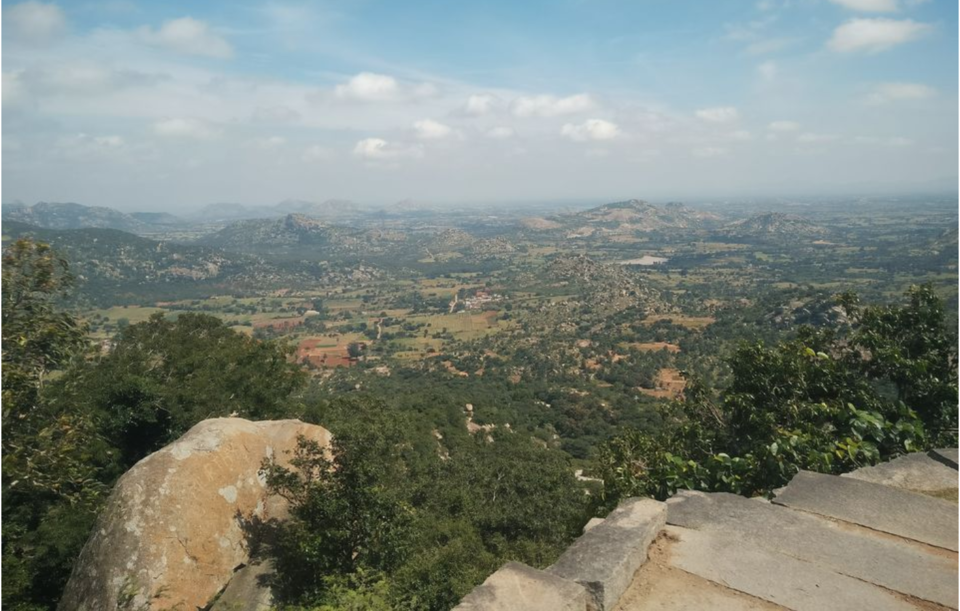 The trek is of easy intensity and is quite well known as we found multiple folks trekking along with us. On reaching the top, one is welcomed with cool breeze! It's a nice one day weekend gate away.