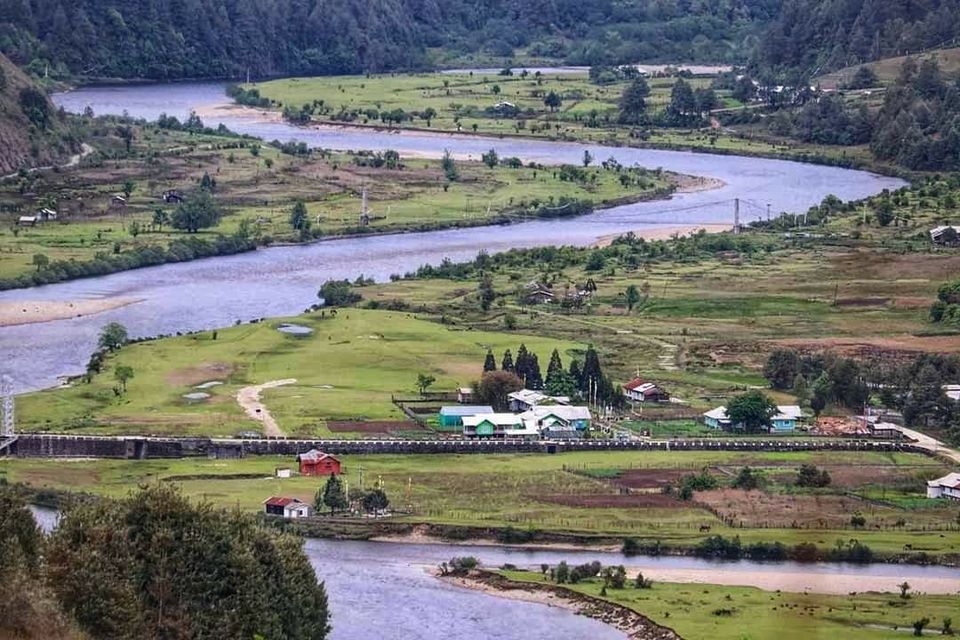 What place occurs to your mind when you think of Arunachal Pradesh?
Tawang? Ziro?
But have you ever heard about India's Shangri-La?
Mechuka, a mystical valley hidden in the heart of Arunachal Pradesh.
During the Indo-China War in 1962, this place was called the "Forbidden Valley" as it was not a part of India at that time.
Mechuka or locally known as Menchuka, is also known as "India's Shangri-la" for its beauty beyond compare.
Just before I could judge the limitations of natural beauty, I came across this place while researching for my next trip for the least known places in India. Connected by roads in 2003, this place is barely touched by the outside world.
The road towards Mechuka was not so easy to travel on, but the experience was something you have once in a lifetime.
Based in Mumbai, my first day of travel was a flight journey from Mumbai to Guwahati Airport. I reached Guwahati in the evening, leaving just enough time for me to travel to Kamakhya Junction to board my over night train.
Travelling to Mechuka is a two and a half days trip, including multiple transportation incase you are on a budget trip. In my case, as I was travelling solo I was compelled to travel in public transports like the locals in Arunachal Pradesh.
Sounds hectic, but I have bagged so many memories of my journey.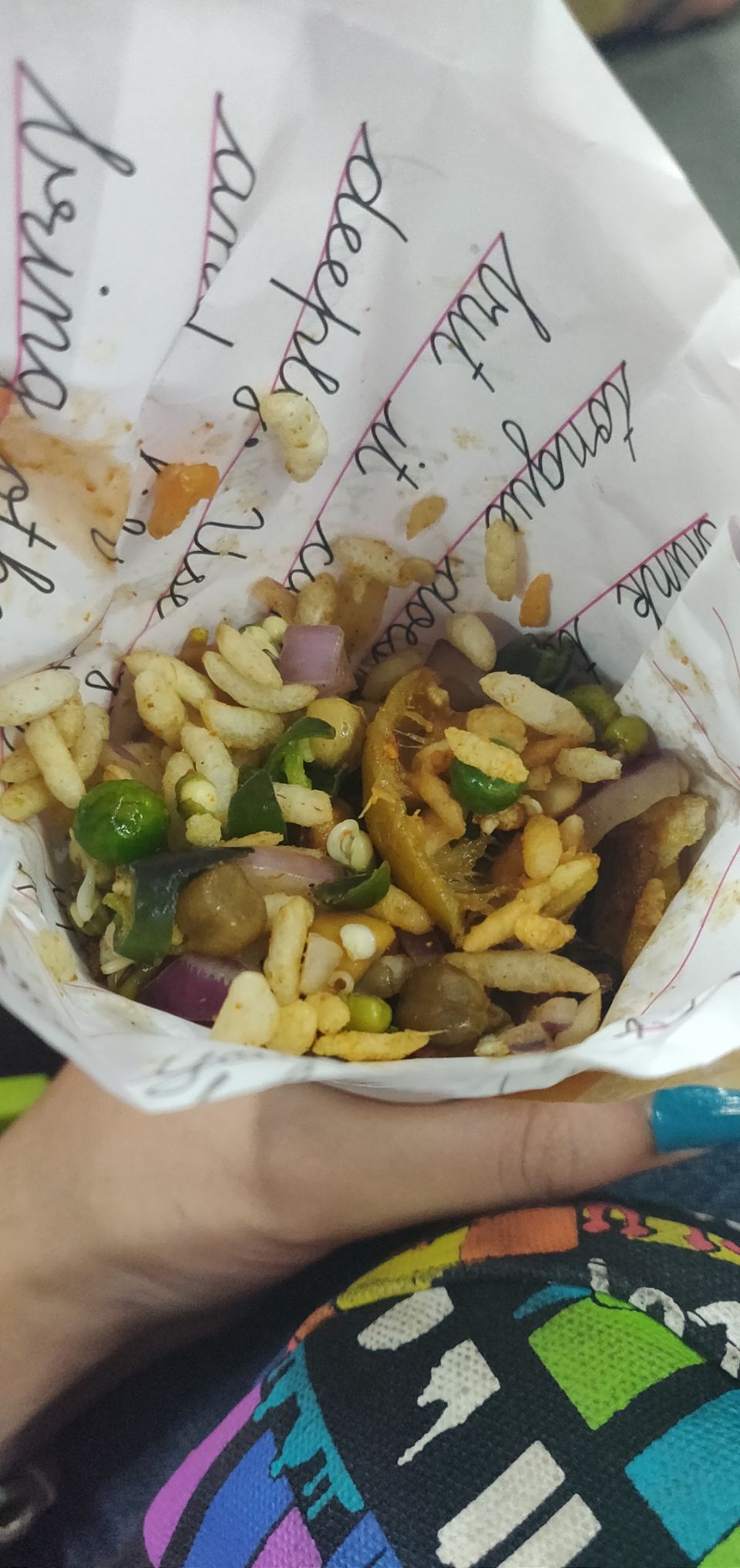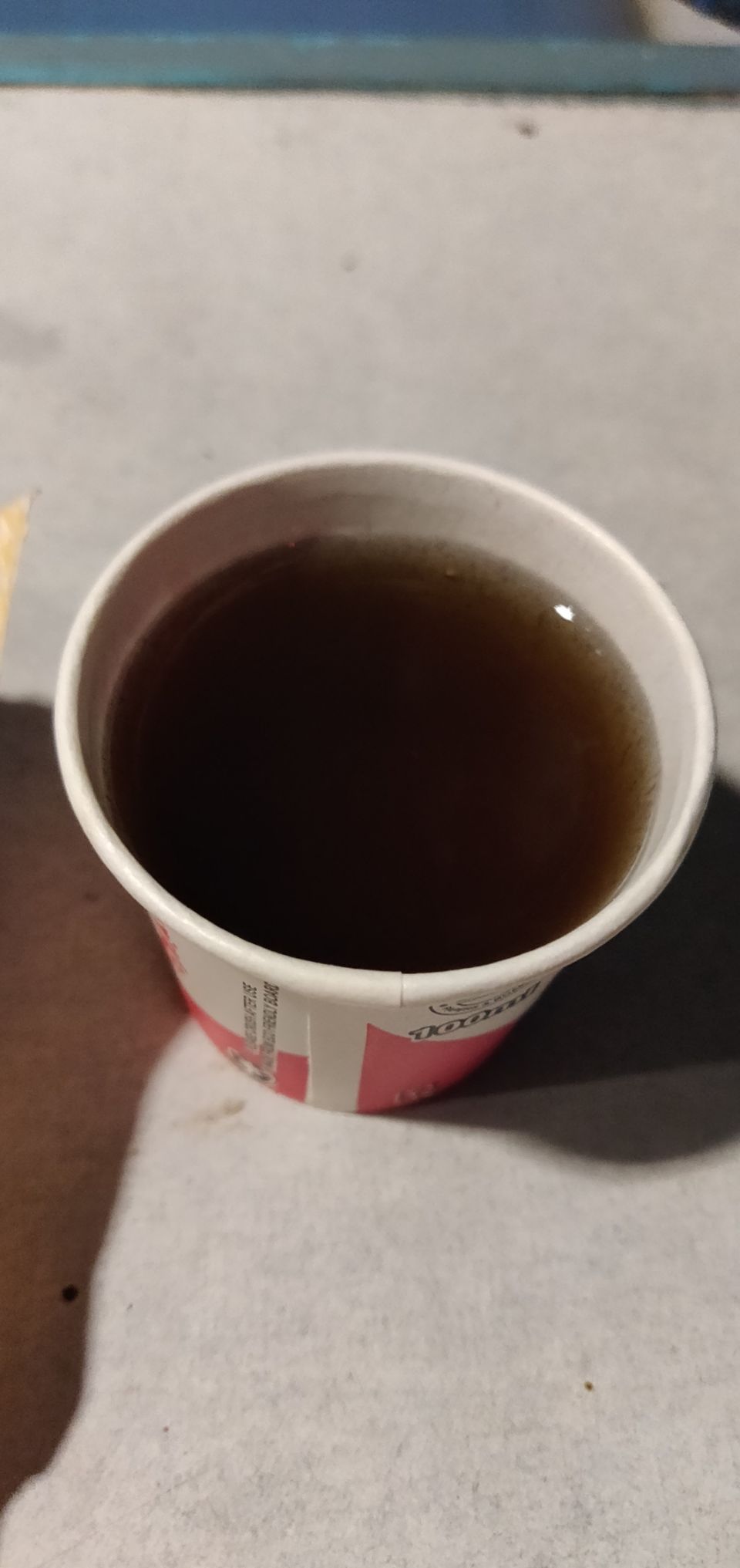 I took the 8:30pm over night train from Kamakhya Junction to Murkongselek (Jonai) which arrived at the destination at around 7:30am.
No I was not in Arunachal Pradesh yet!
From Murkongselek I took a tuk tuk auto to Ruksin Gate (This is where your ILP is checked). Fare: Rs. 40
To know more about ILP go through my post:
https://www.tripoto.com/trip/what-is-an-inner-line-permit-ilp-know-all-about-it-5cbc1f90e9e08
From Ruskin Gate I hitched a ride to Pasighat. You can get another tuk tuk ride from Ruskin gate to Pasighat. Fare: Rs 50/person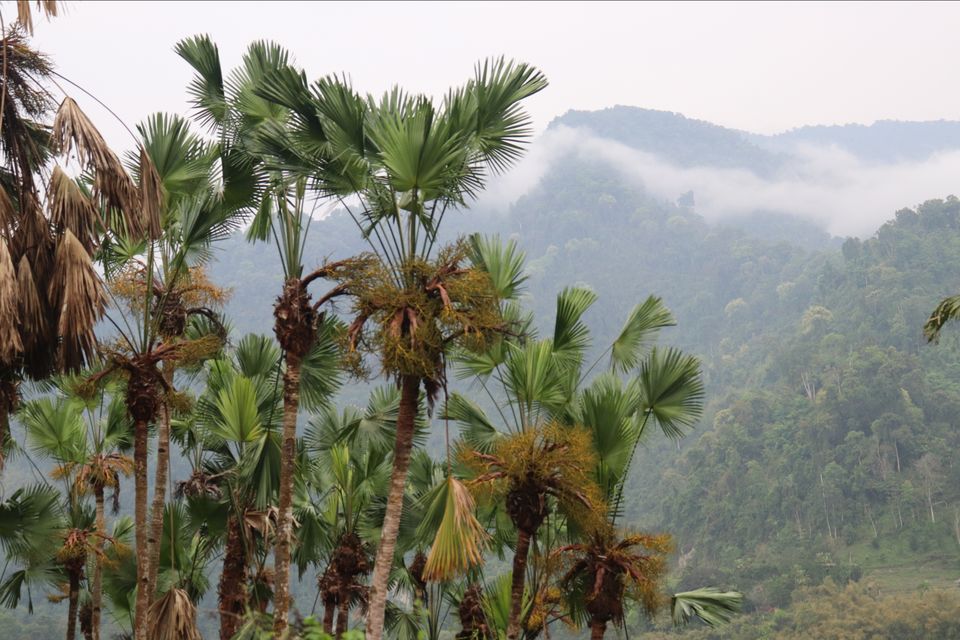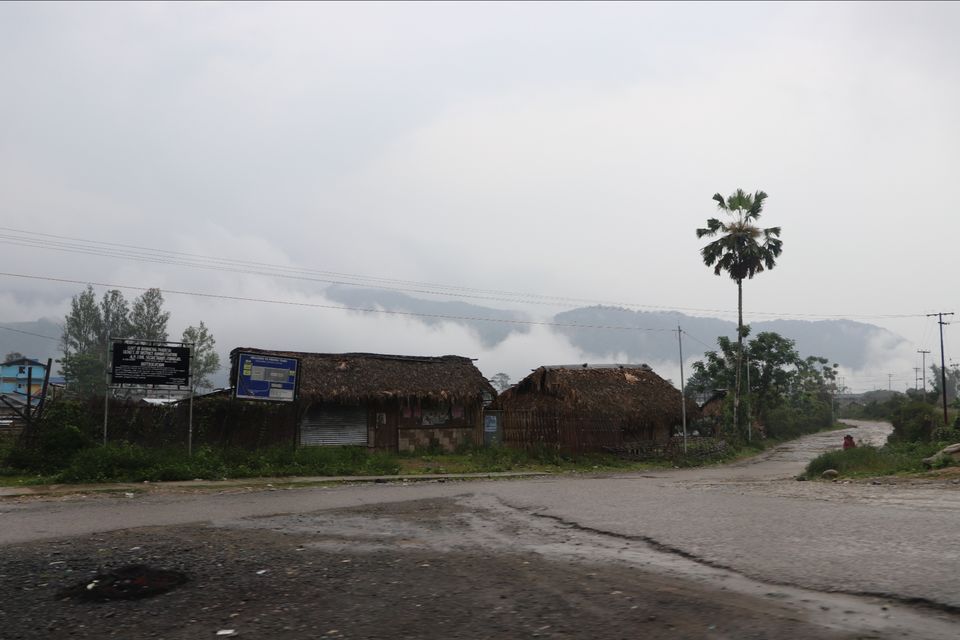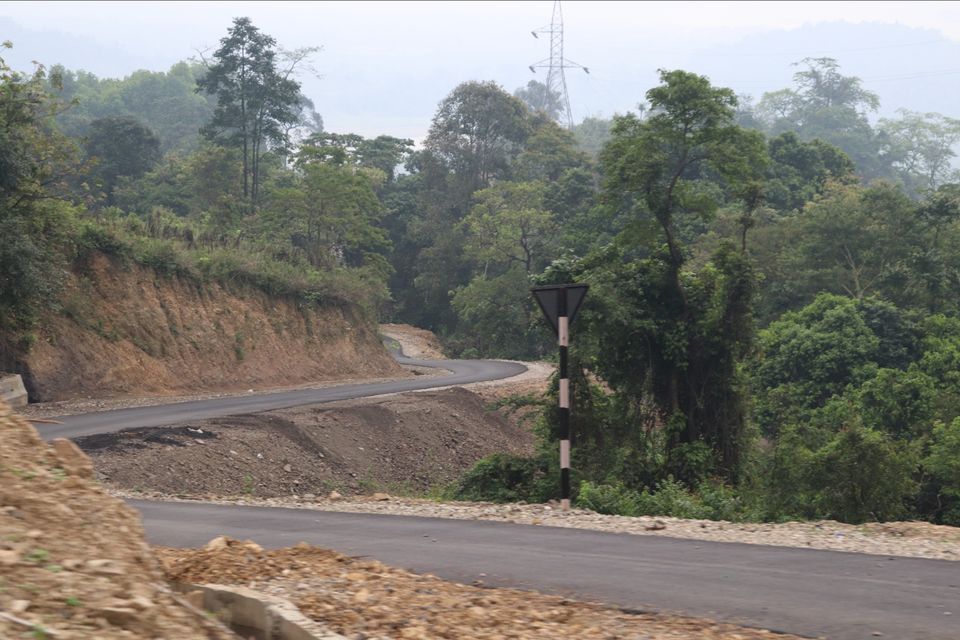 I arrived at Pasighat at 8:30am and I had to take a sumo at 11AM for Aalo (My next stop towards Mechuka).
I had a paratha for breakfast in the market area (quite tasty btw) post which I checked in a basic hotel near the Sumo stand to freshen up before my journey.
The sumo left at 11:00am with 10 passengers, 2 in the front, 4 in the middle and 4 in the back row of the sumo.
I luckily got a window seat in the back row facing the valley side (Yaayyy). The roads from Pasighat to Aalo are pretty bad, also considering the fact that it had started raining already, yet the view was breath taking.
I reached Aalo in 4 hours with 1 quick halt for lunch.
I spent the night at Aalo as I had to take a 6:30am sumo to Mechuka. I booked the ticket as soon as I arrived at Aalo, as there are limited seats and limited vehicles towards Mechuka.
I stayed at Hotel West in Aalo(New Market). Price - RS 650 for a basic room with good amenities.
In the evening I walked to the Siyom river bank. It had an alluring view. The fog had covered the river and it looked quite magical.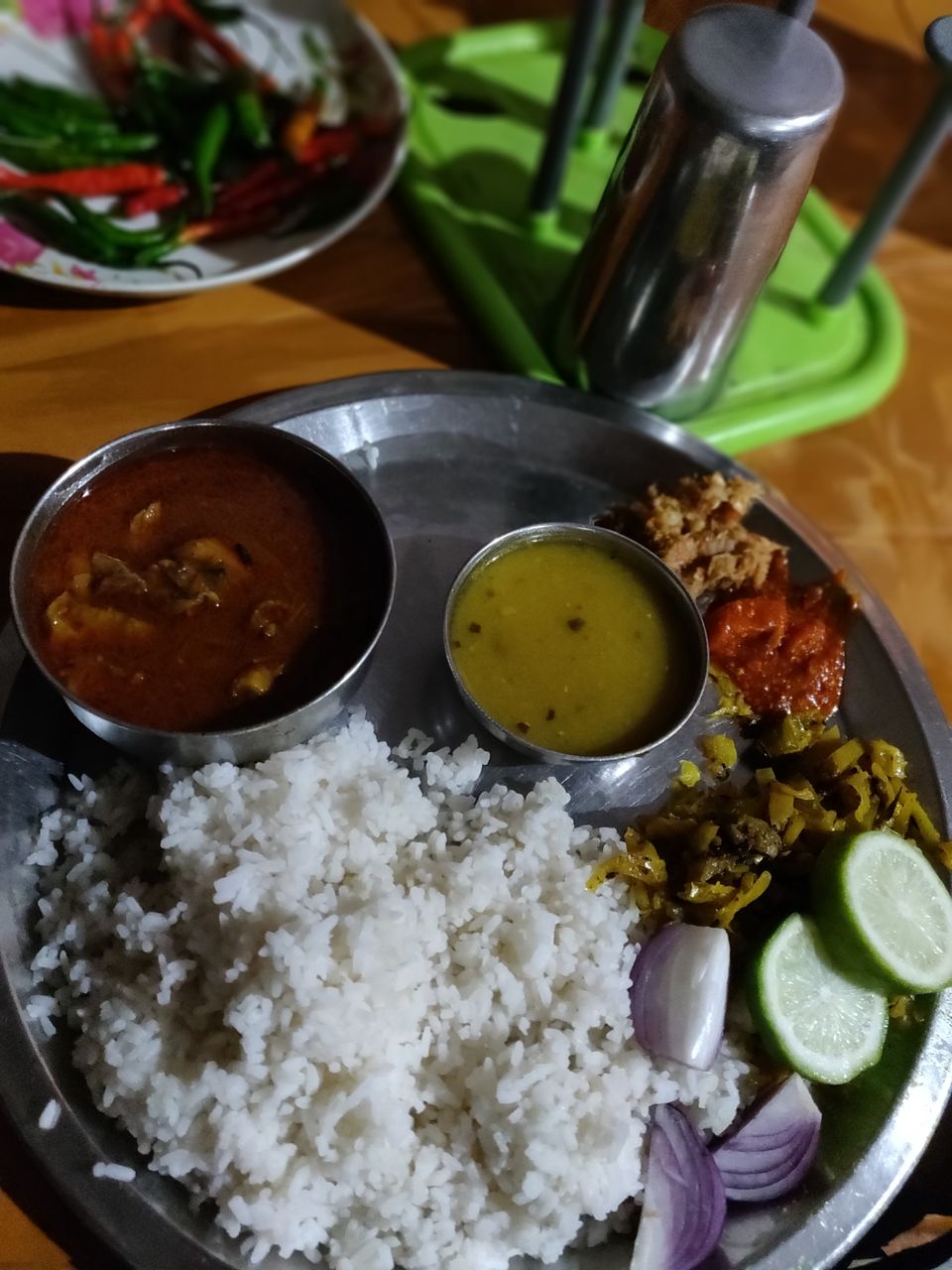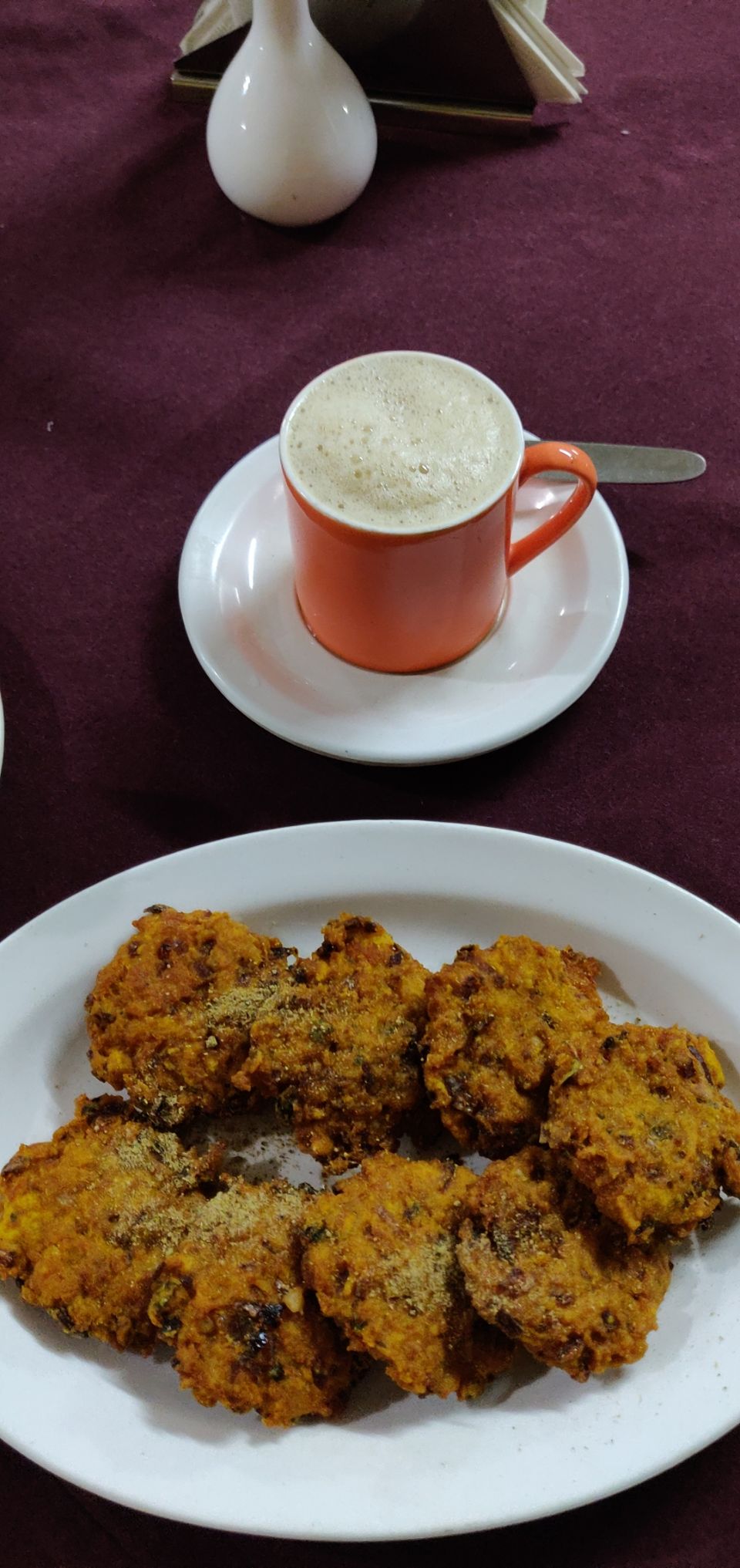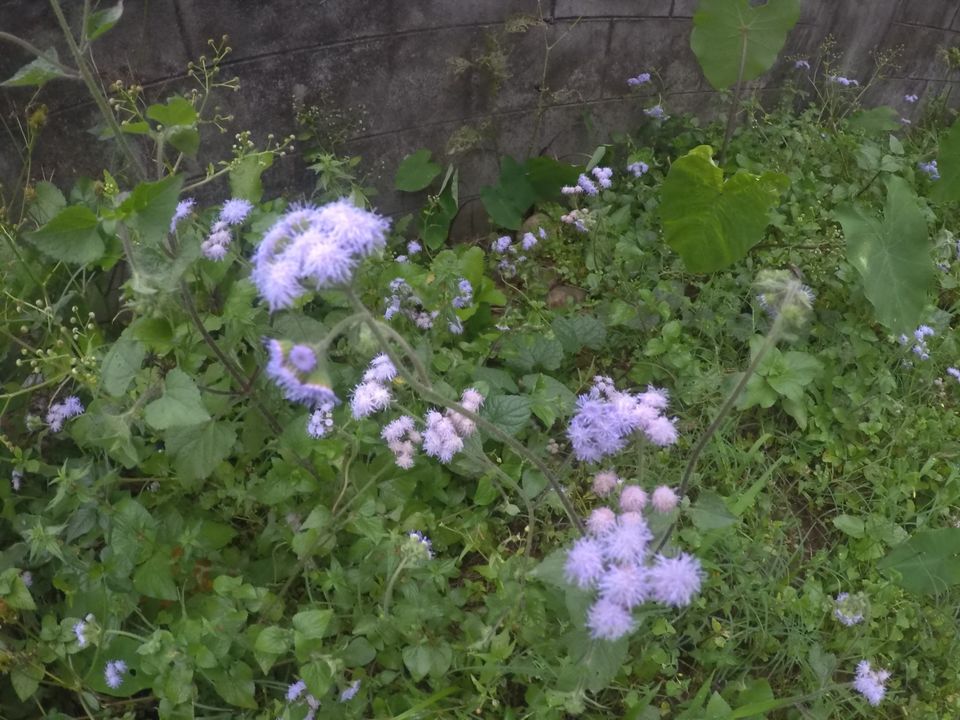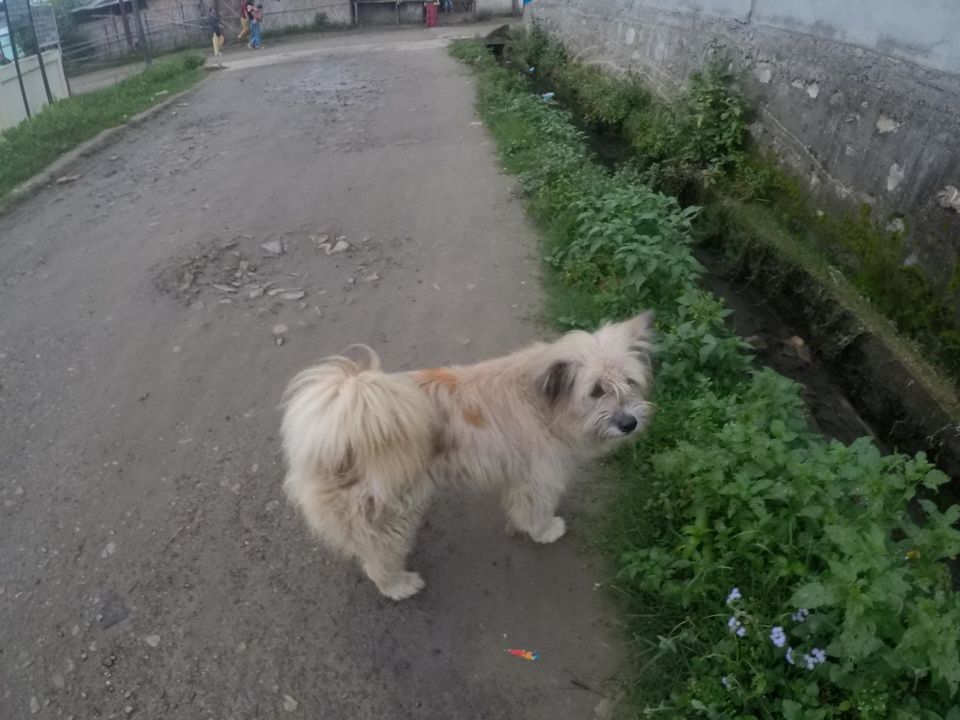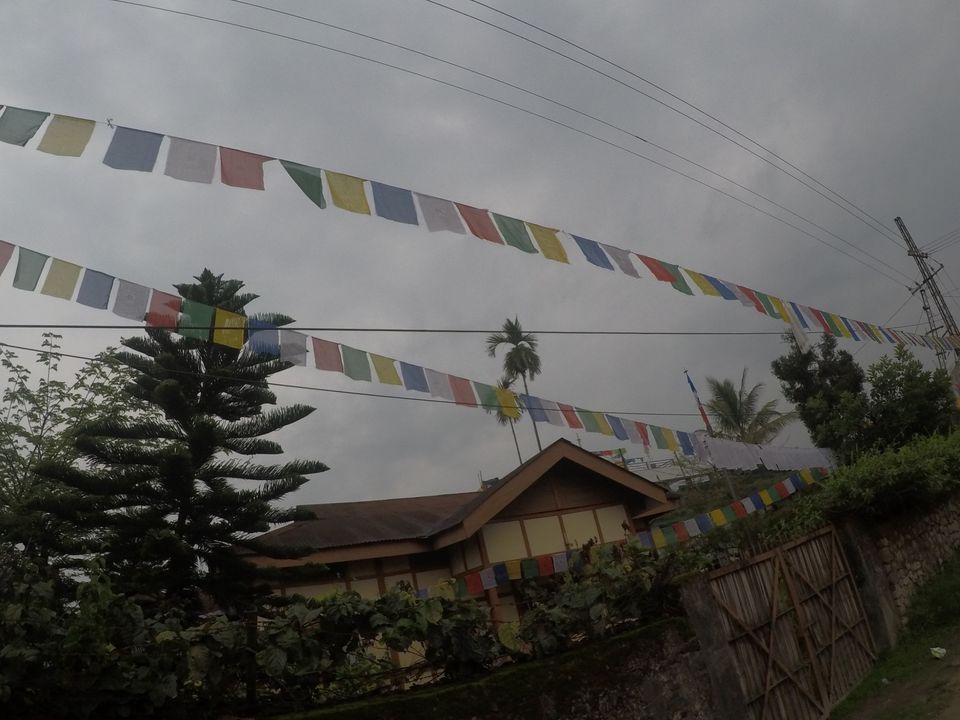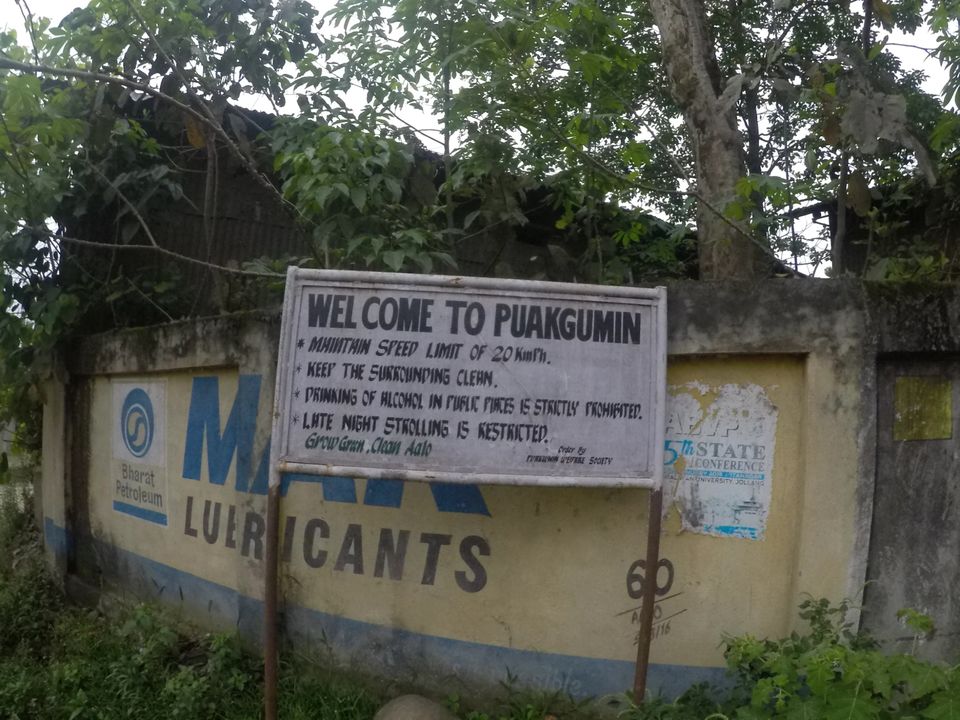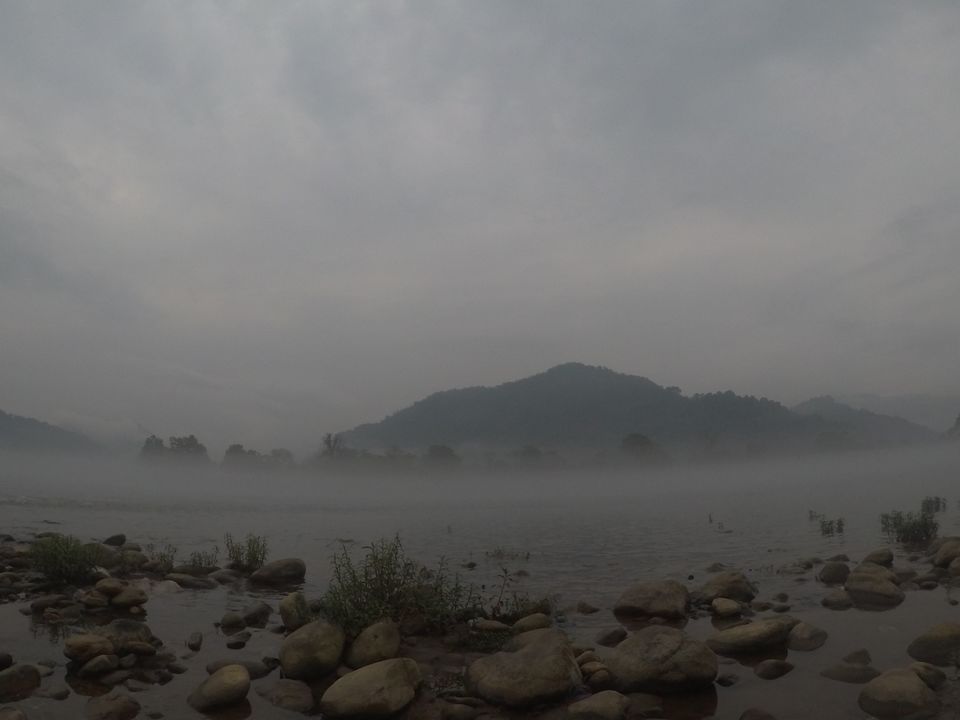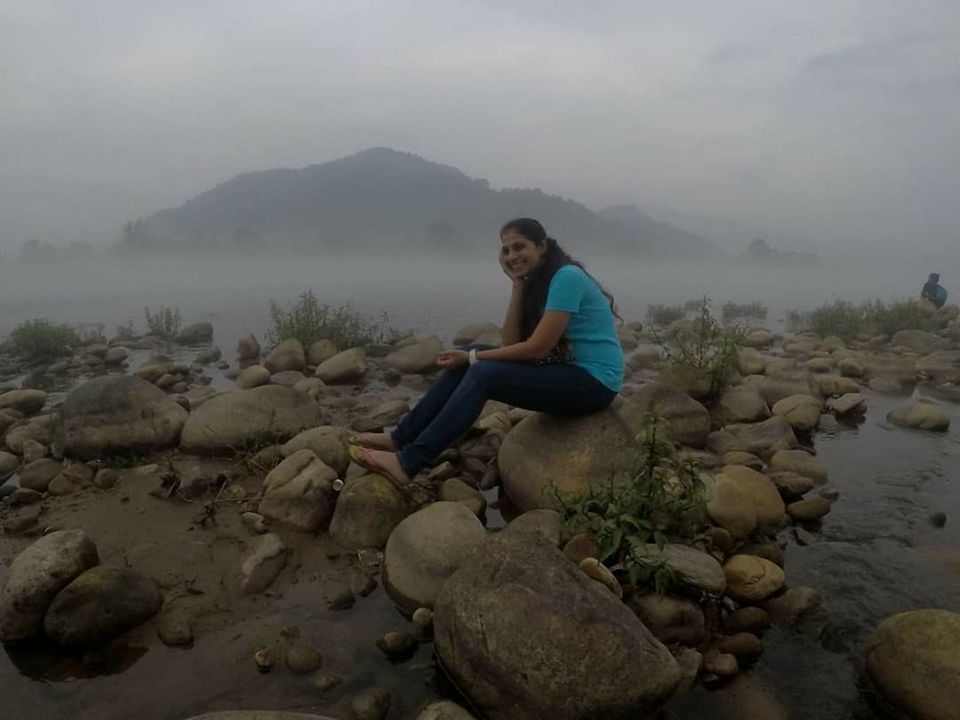 Next morning I reached the Sumo stand at Aalo in the old market at 6:30am.
Please Note: Some blogs state that sumos pick you up from the hotel. No, that is not true. They do not pick you up, unless you are in a hotel in the old market and it falls on the way. I stayed at Hotel West which was in the new market and barely 10 mins away and was denied a pick up. I had to carry my backpack and walk all the way to the sumo stand. It was too early to find a rickshaw to take me there and it was pouring.
I was quite upset with the miscommunication provided by the sumo counter guy about the pick up but was instantly cheered up with the magnificent view of the mountains and rivers towards Mechuka.
Villages between Aalo and Mechuka have huts made with leaves and wood. It was a delight to witness these beautiful houses next to the amazing landscapes all throughout the journey.
I arrived at 3:00pm in Mechuka. It usually takes an 8 hours journey but due to multiple landslides following an earthquake, it took longer for us than expected.
So here I was, after travelling for two and a half days, to the mystical valley of Mechuka. As I travelled in the first week of May, rains had started to pour in the valley. So the weather was extremely cold. I have been to many places around India, even the snow clad regions, but trust me, with the wind and rains it was quite chilly in Mechuka even in the month of May.
As I was staying in Mechuka for four days, I decided to treat myself with a luxurious homestay. Gayboo's Homestay, also known as GTL Homestay, is the most famous homestay in Mechuka. There are many other home stays in Mechuka which provide equal amount of hospitality and comfort. I had pre-booked the homestay over my conversation with Mr Gayboo the owner of GTL Homestay before my travel to be on a safe side. On my first day in Mechuka I preferred staying at the homestay and exploring it. Also I had to get adjusted to the weather and the unbearable cold.
Dinner is served in the common kitchen area next to the fireplace. All the guests have dinner together. Here I met some very friendly travellers, a family who travelled from Dibrugarh, Assam, a solo traveller from Bangalore, travellers from USA, Europe. We were served a local drink called Ara, which is a Rice Wine. And the food was very basic and extremely delicious; rice, dal, roti, chicken, sabzi, salad and my most favourite was the local Chutney which was fiercely spicy. I even got the recipe from Nana (Gayboo's Wife).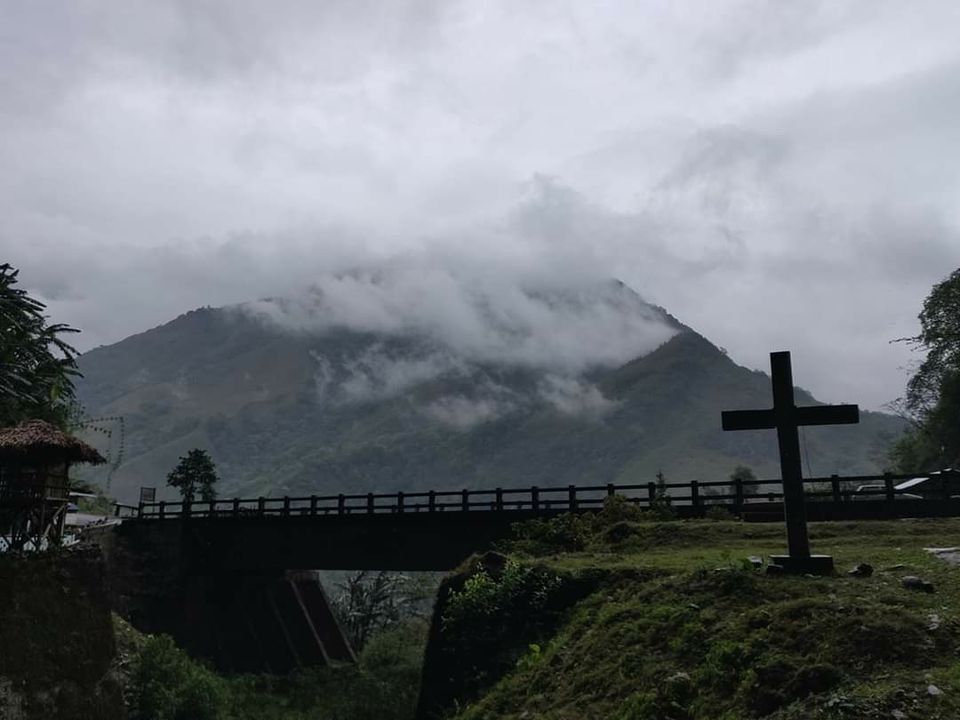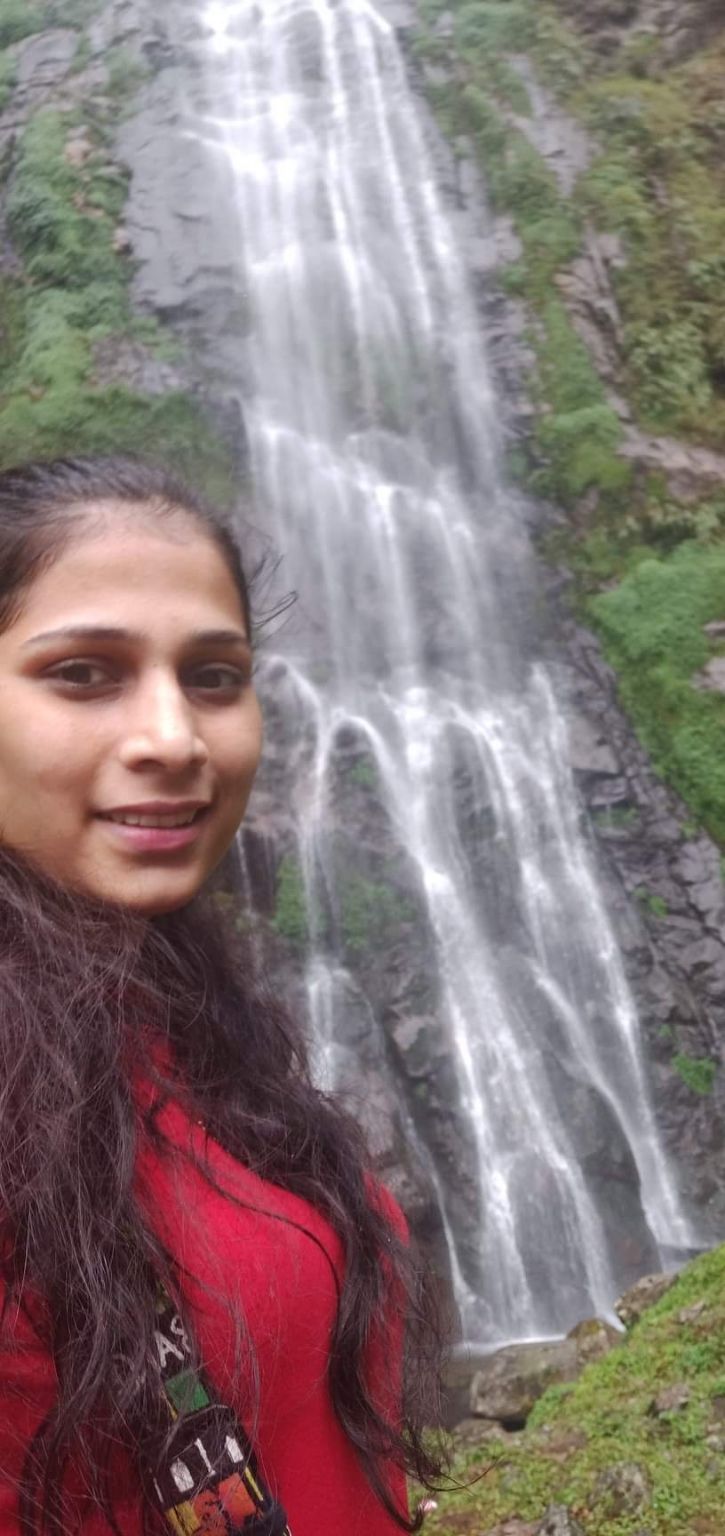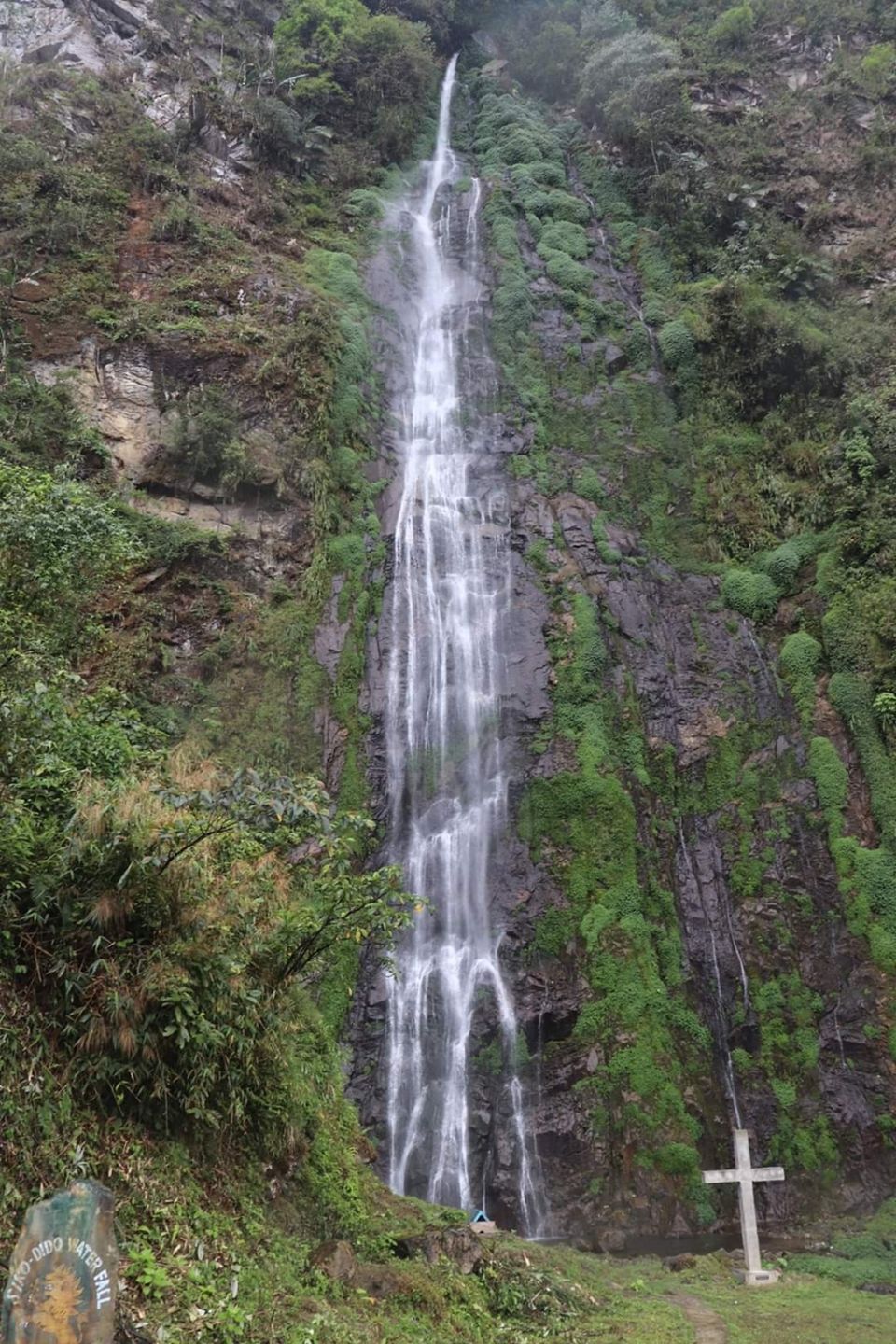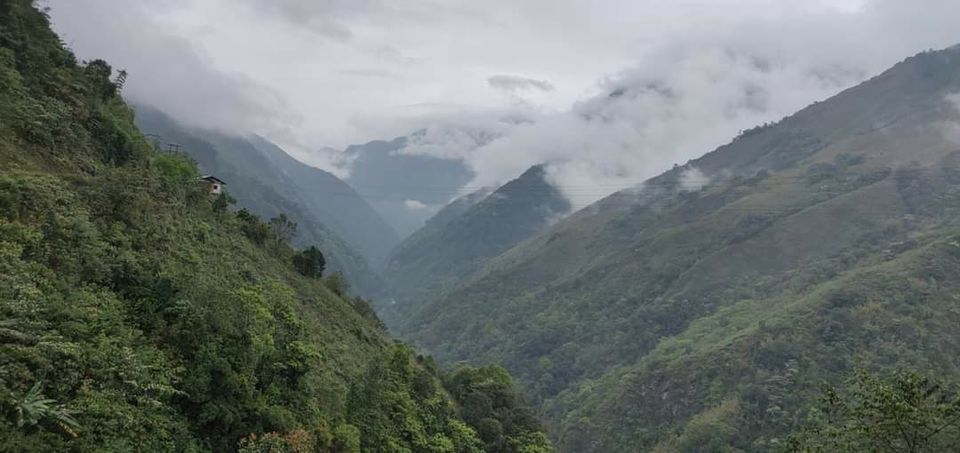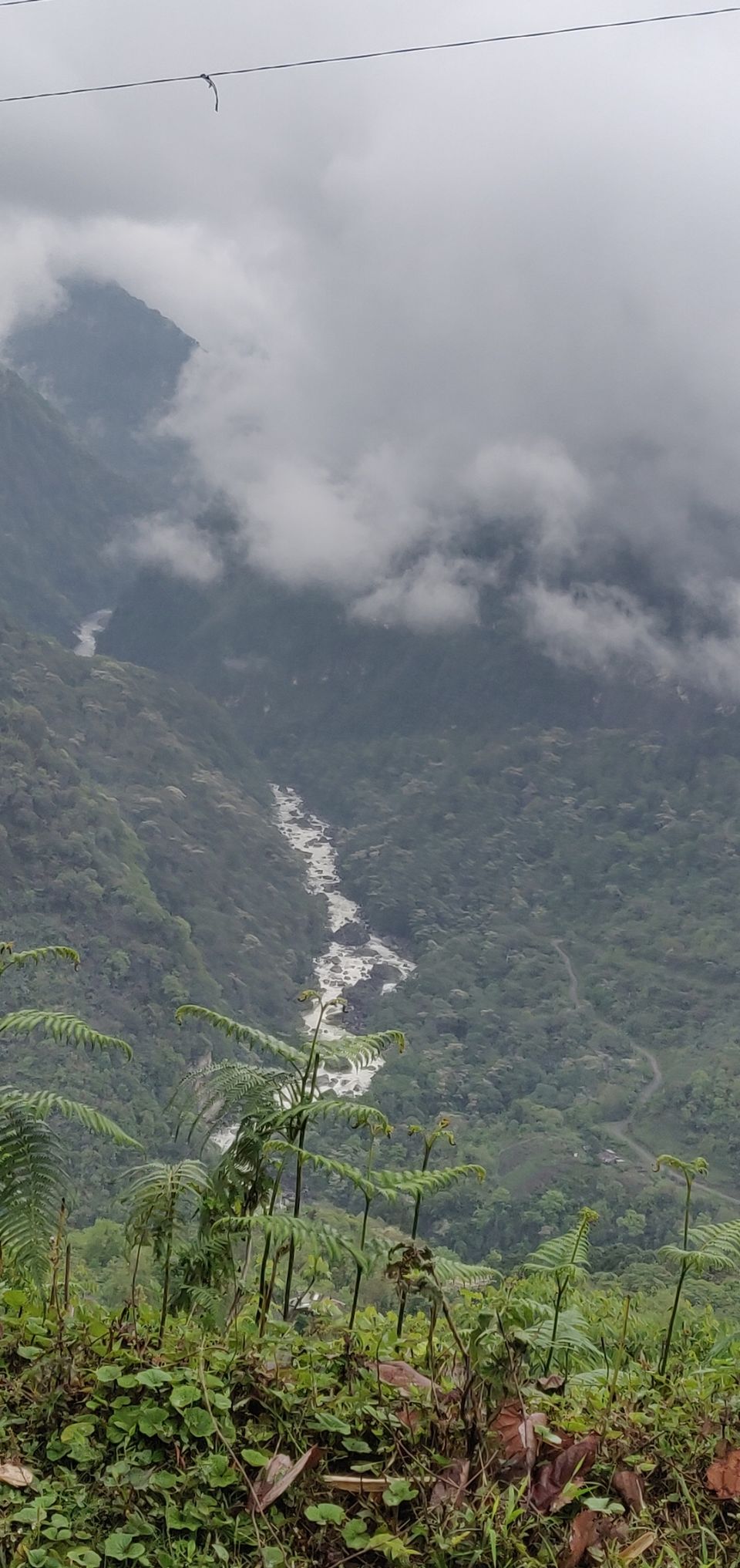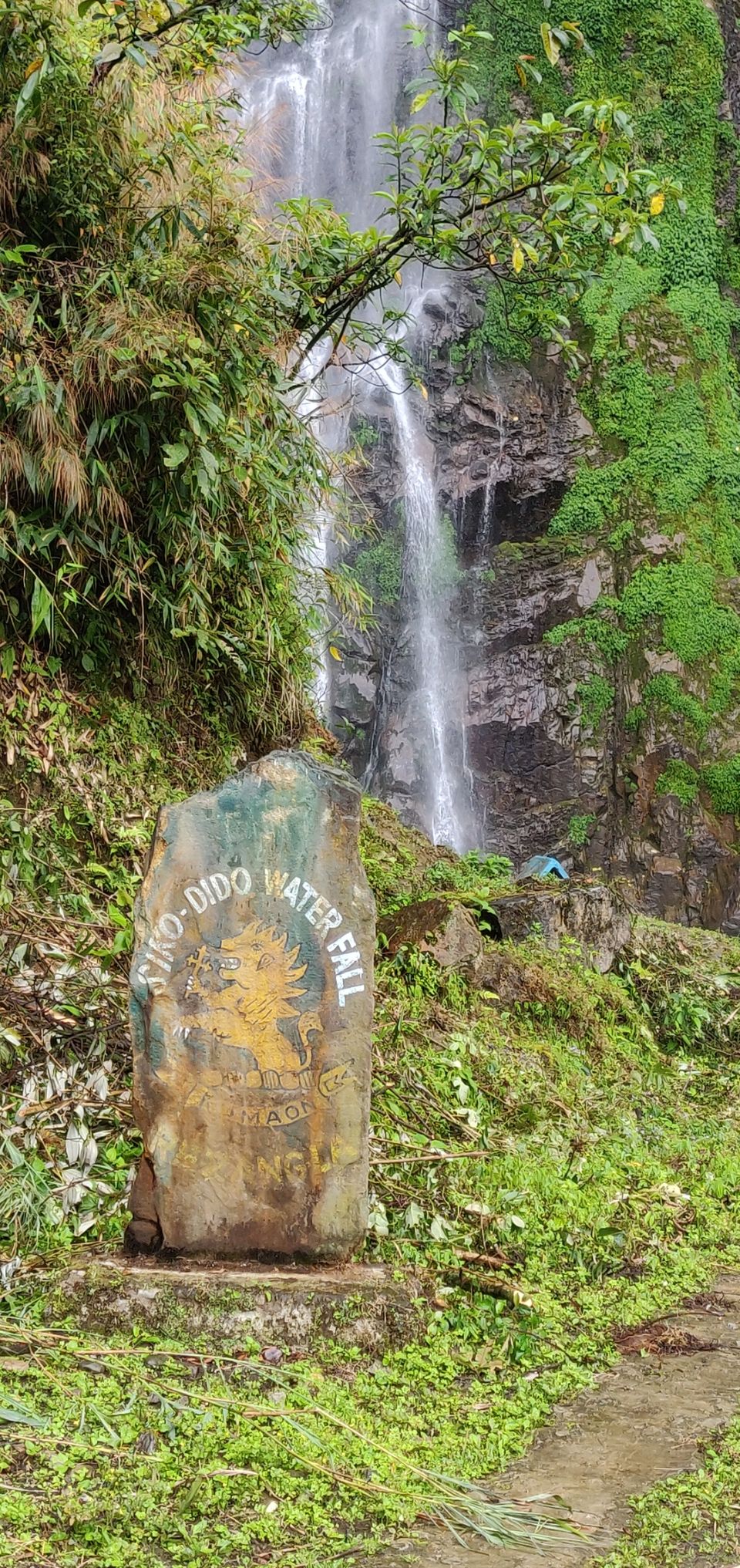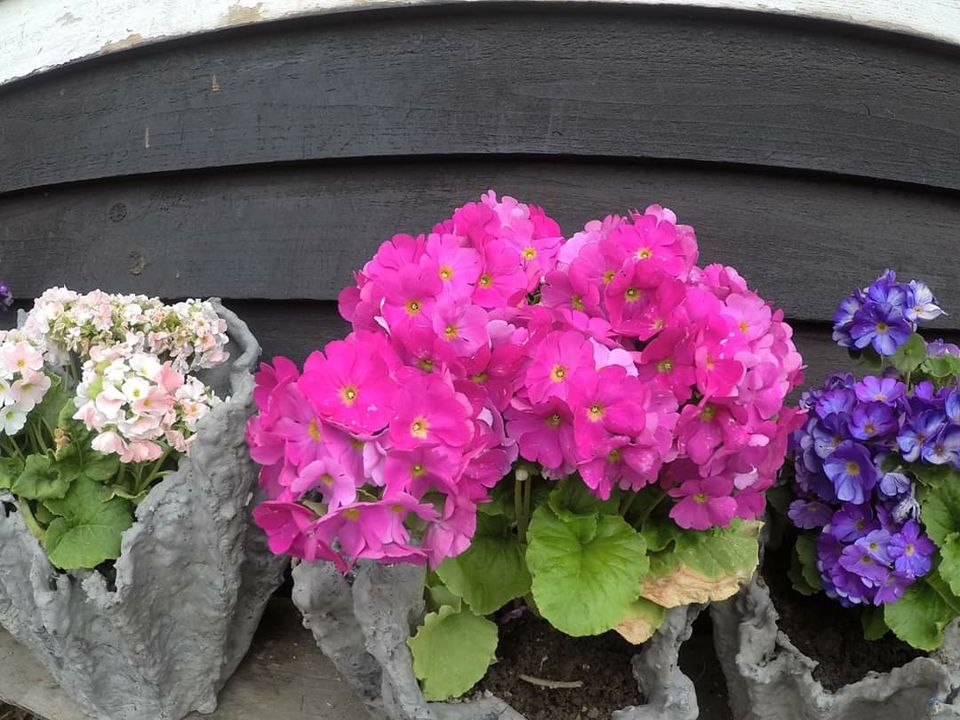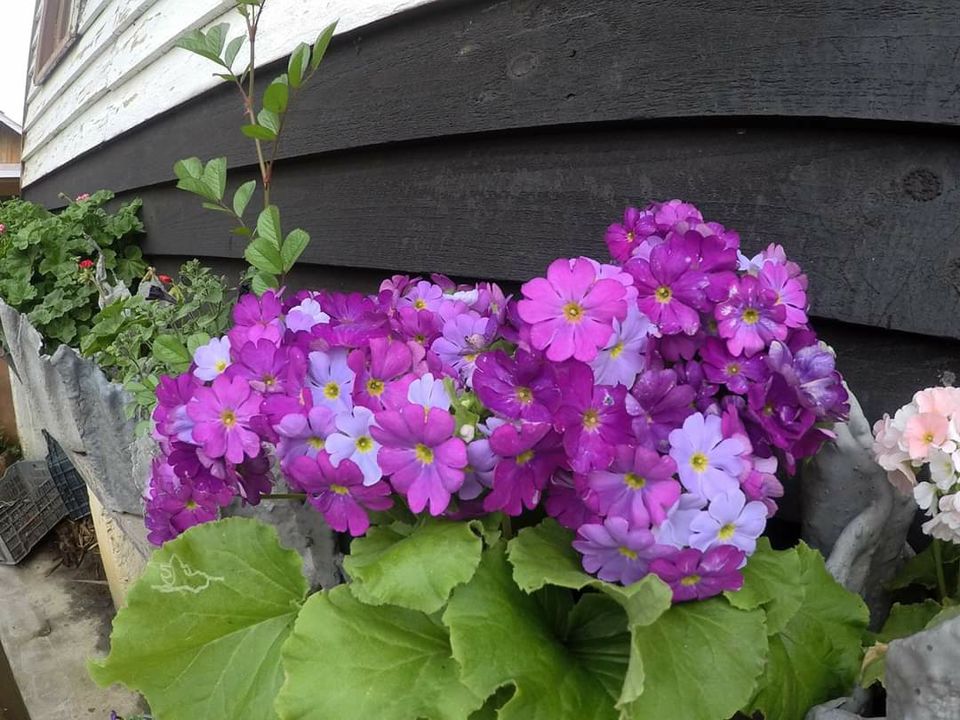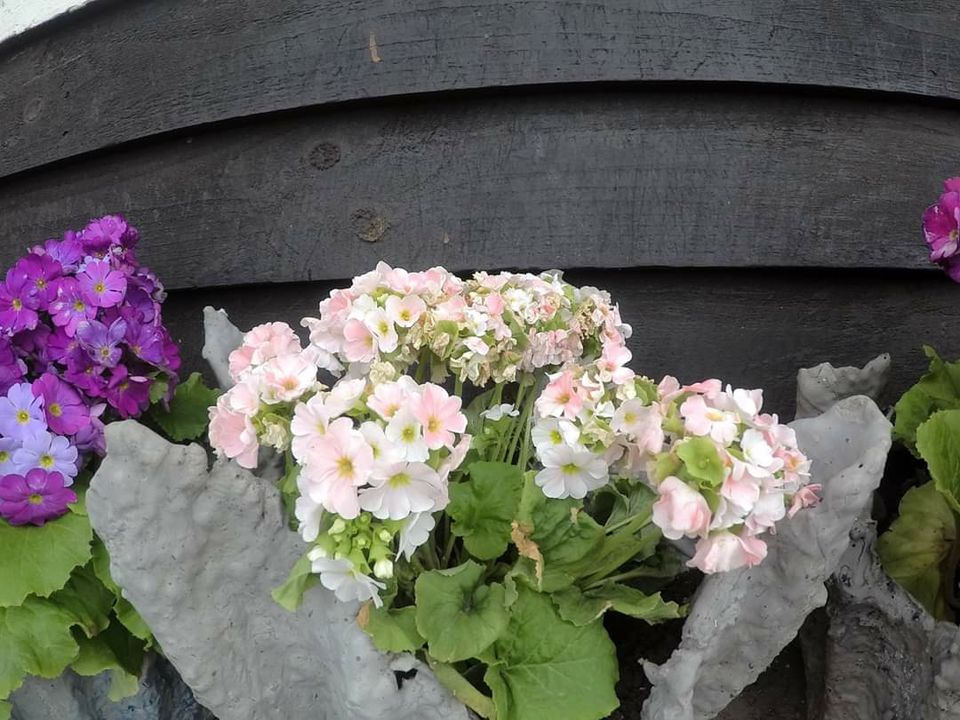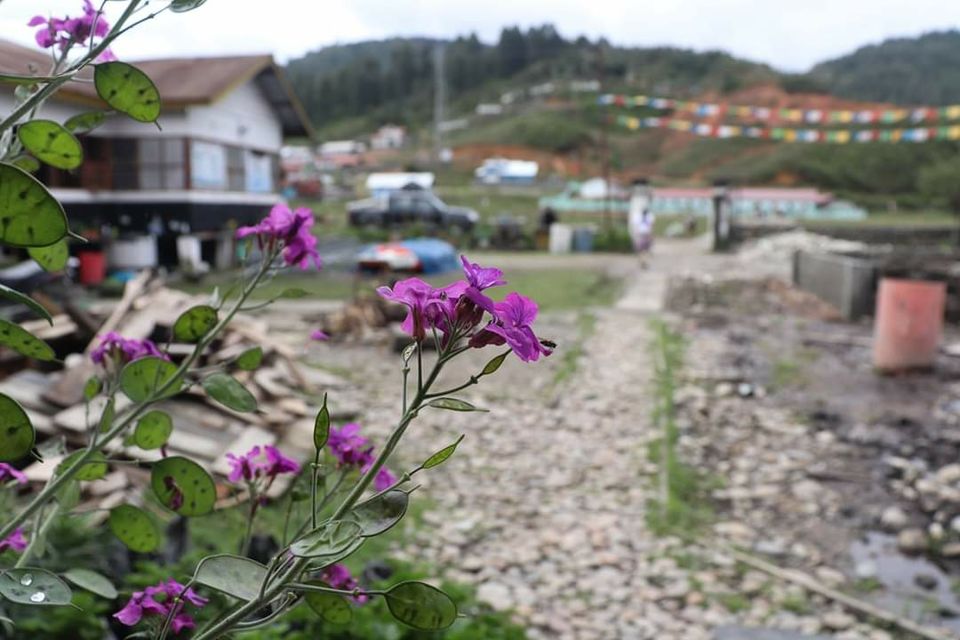 The next morning started with breakfast in the common kitchen area. For the first time in my life I tried Ghee-Chai. And woohhhhh!! One sip and you no longer feel cold. It naturally heats up your body and not to mention how amazing the taste was.
This day I decided to trek up the mountains which has the Mechuka sign on the top, also known as the Mechuka-La trek. In order to experience the true beauty of Mechuka-La you need to trek on a sunny day, as lucky as we could get there was no rain that morning, infact it was quite sunny. So we trekked and like most of the trekkers who attempted Mechuka-La we took a wrong path. It was not easy to climb the mountain from the steeper side. We managed to climb up the mountains and from the top the view was something that would give you a chill down your spine. You can witness the entire town of Mechuka from the mountain and on the opposite side you can see the snow clad mountains. What a breathtaking view. I sat in one spot with no trace of time. The view was too good to be true. The river, the town, the snow clad mountains, I have never seen a view like that.
Just in time, when we almost finished our trek it started raining. And while we were travelling back to town we crossed the river using the famous suspension bridge of Mechuka. It was literally swinging in the air. We later had a meal at a local eatery. Mechuka is a very small town which you can complete exploring within just 40 mins on foot. And all throughout the town there are small homebuilt eateries which serve local cuisines like momos, thukpa, soups, maggi, etc. And the taste is awesome. So if you ever visit Mechuka try these local eateries, you would love the food for sure.
This night during dinner we were served another local drink called Chang, a Rice Beer. And it's difficult to put it in words as to how much I loved it. It was delicious and something exquisite to try.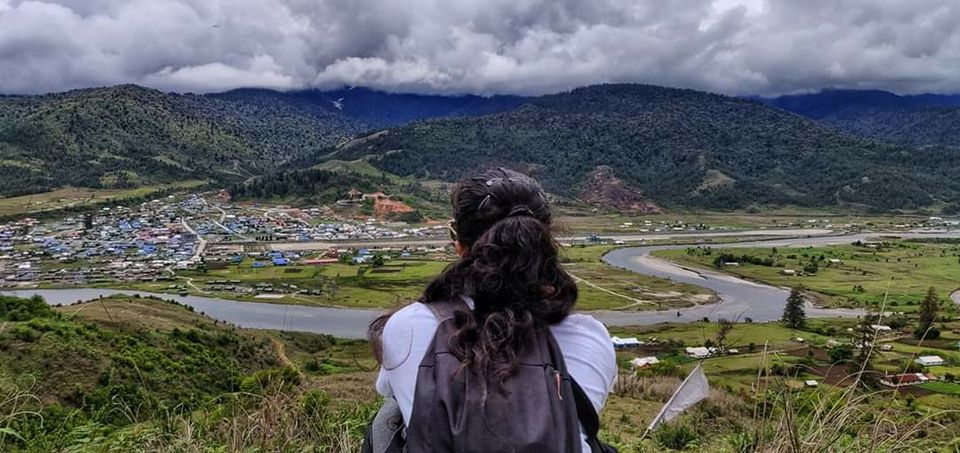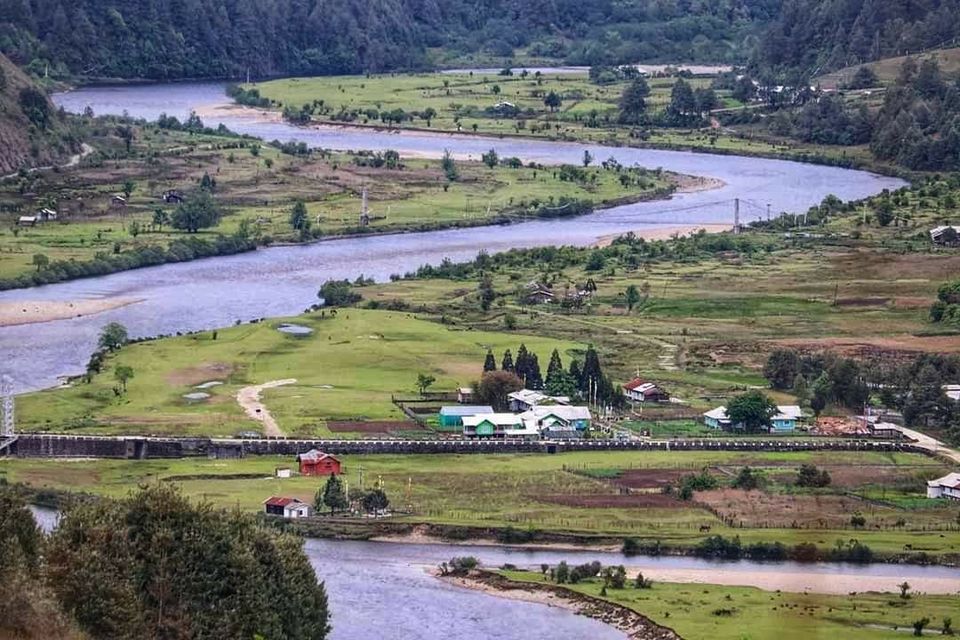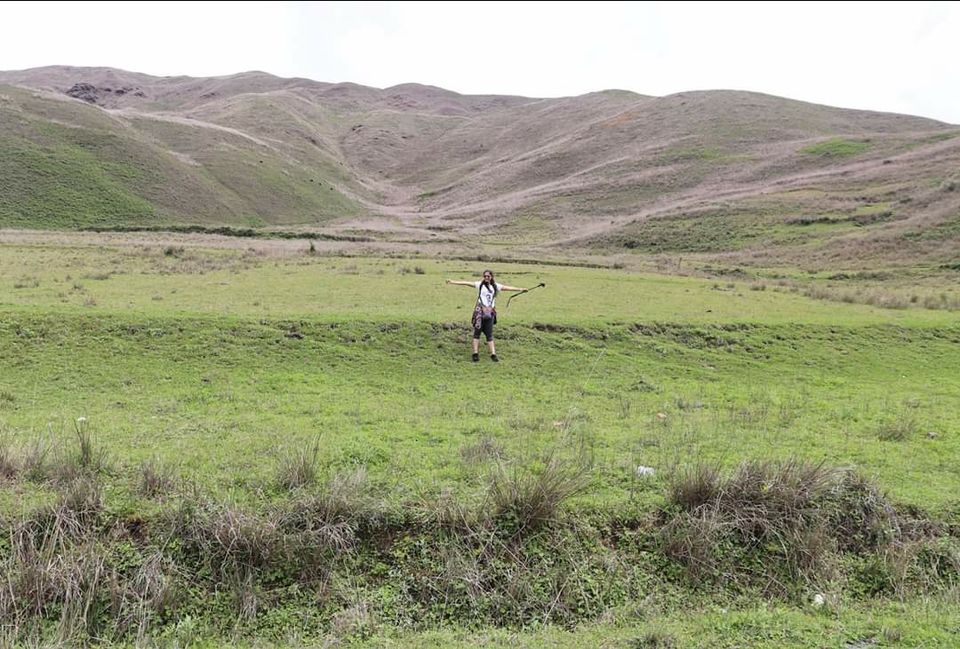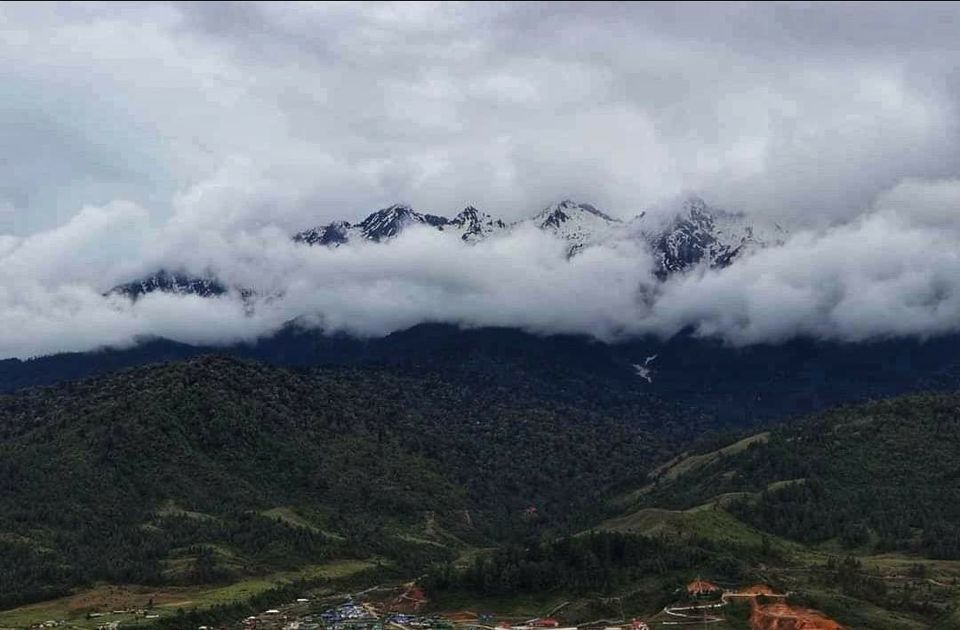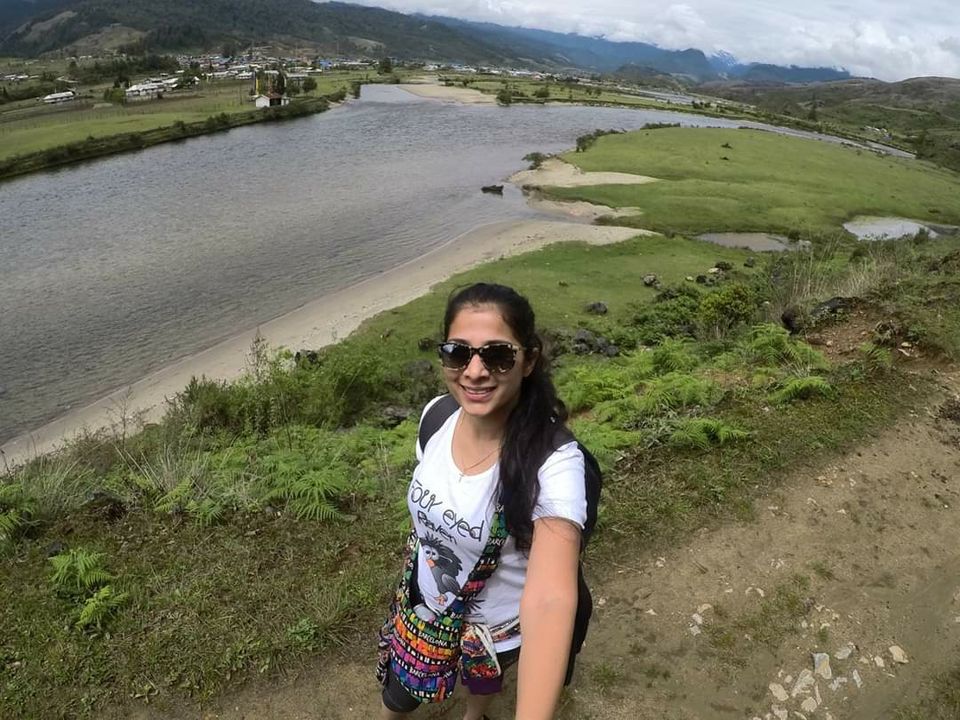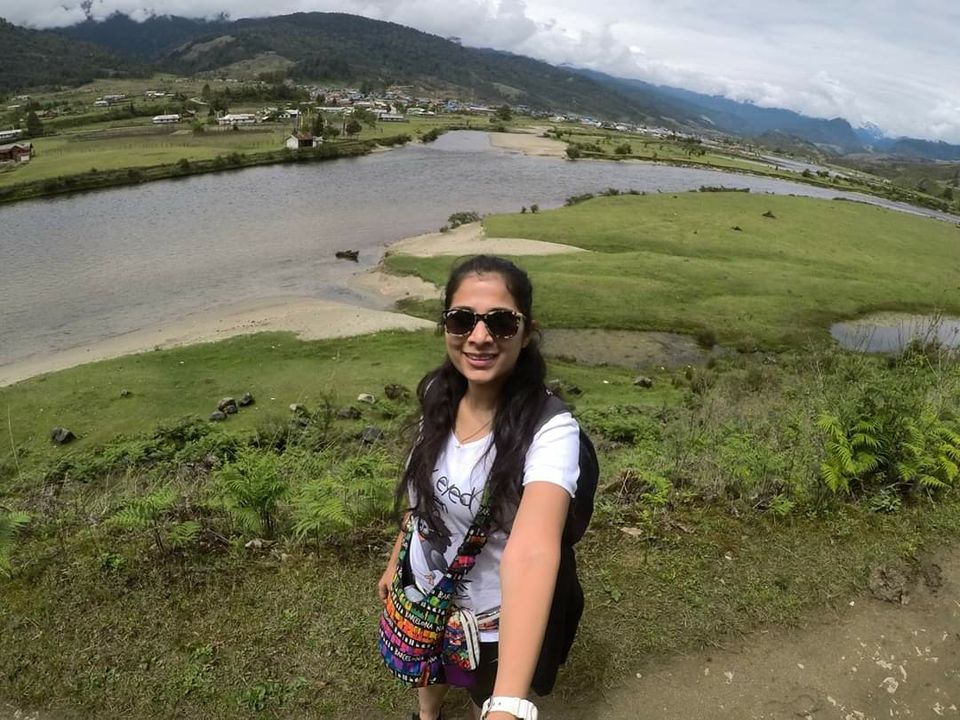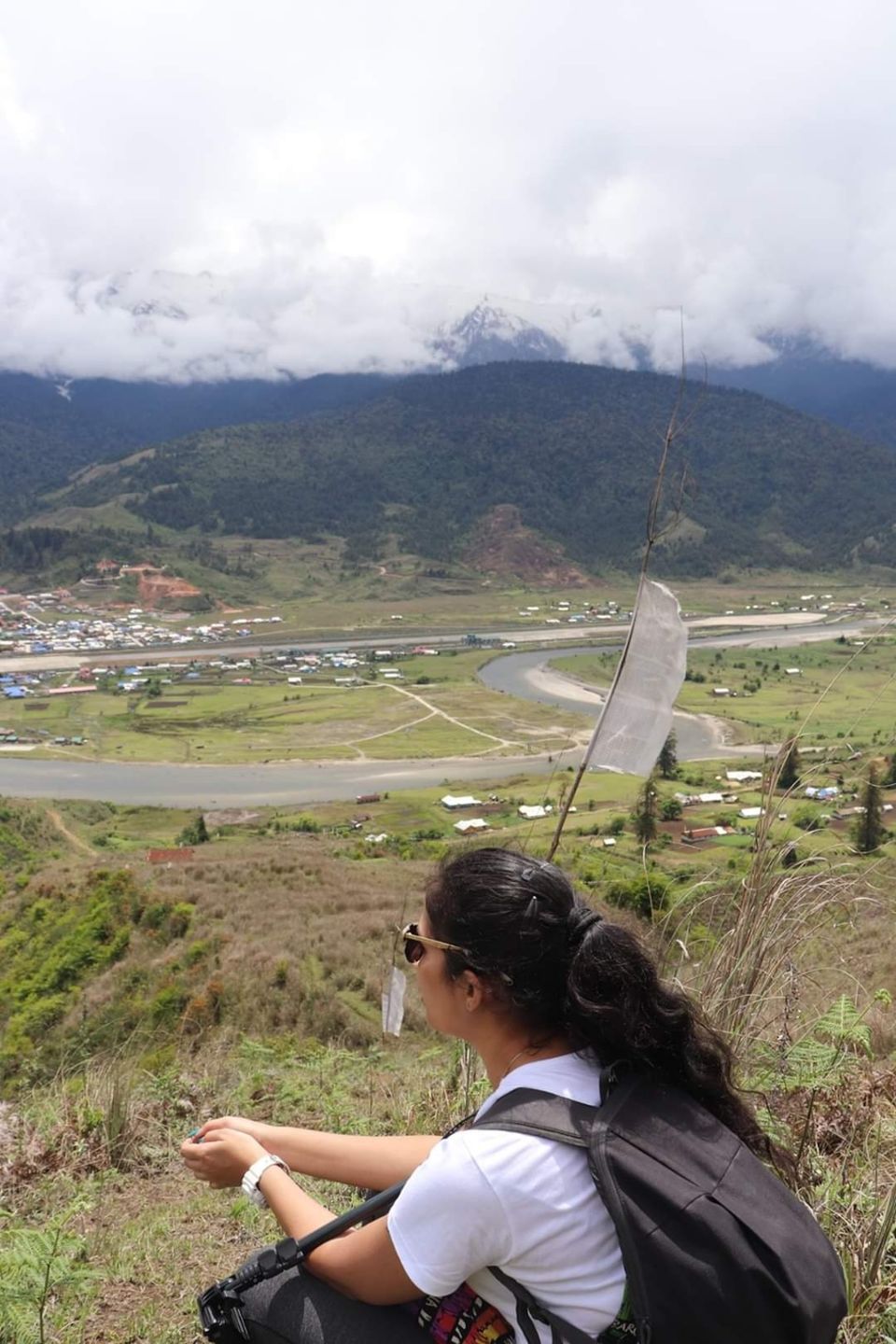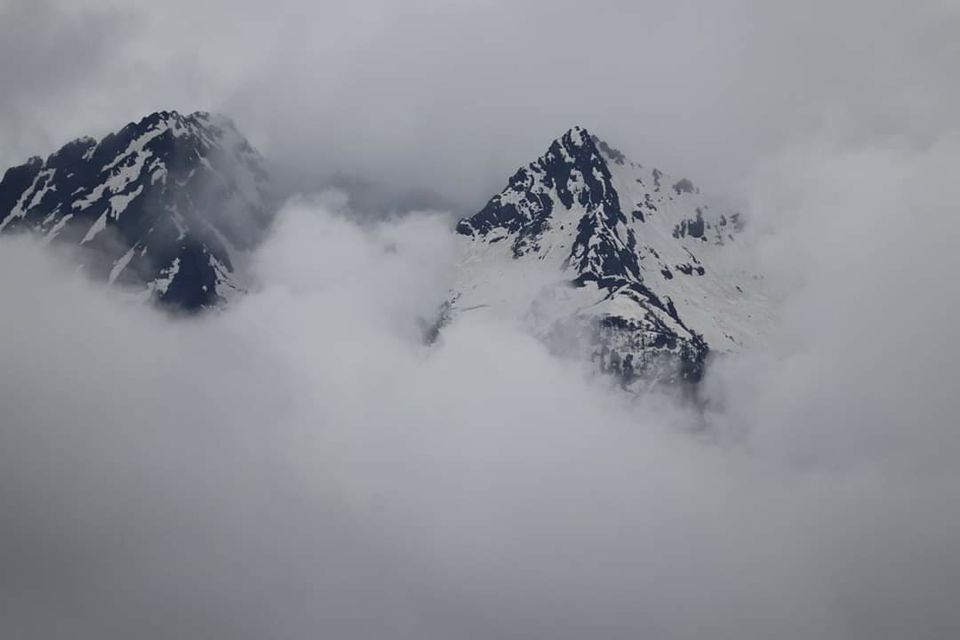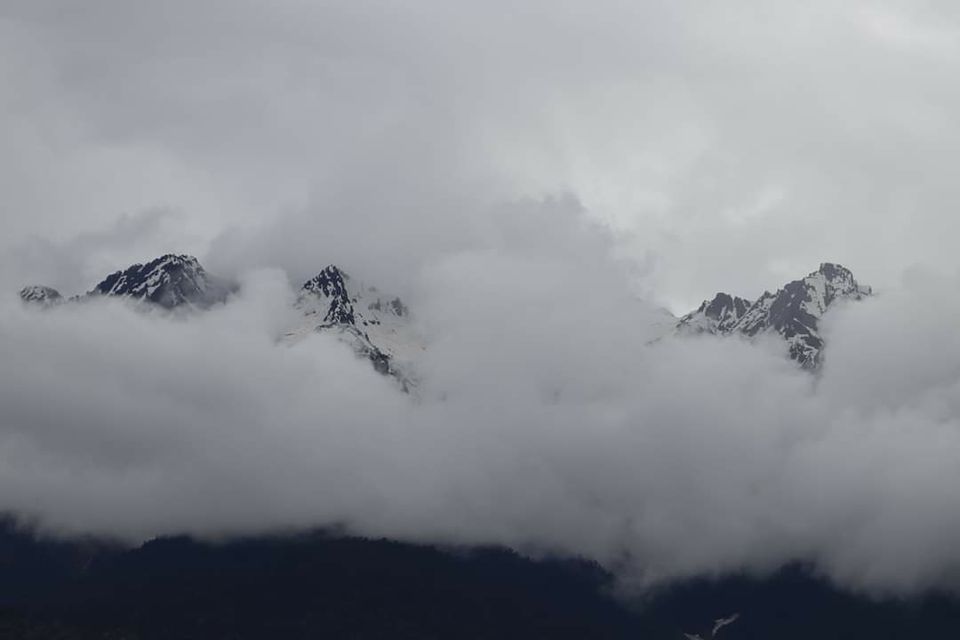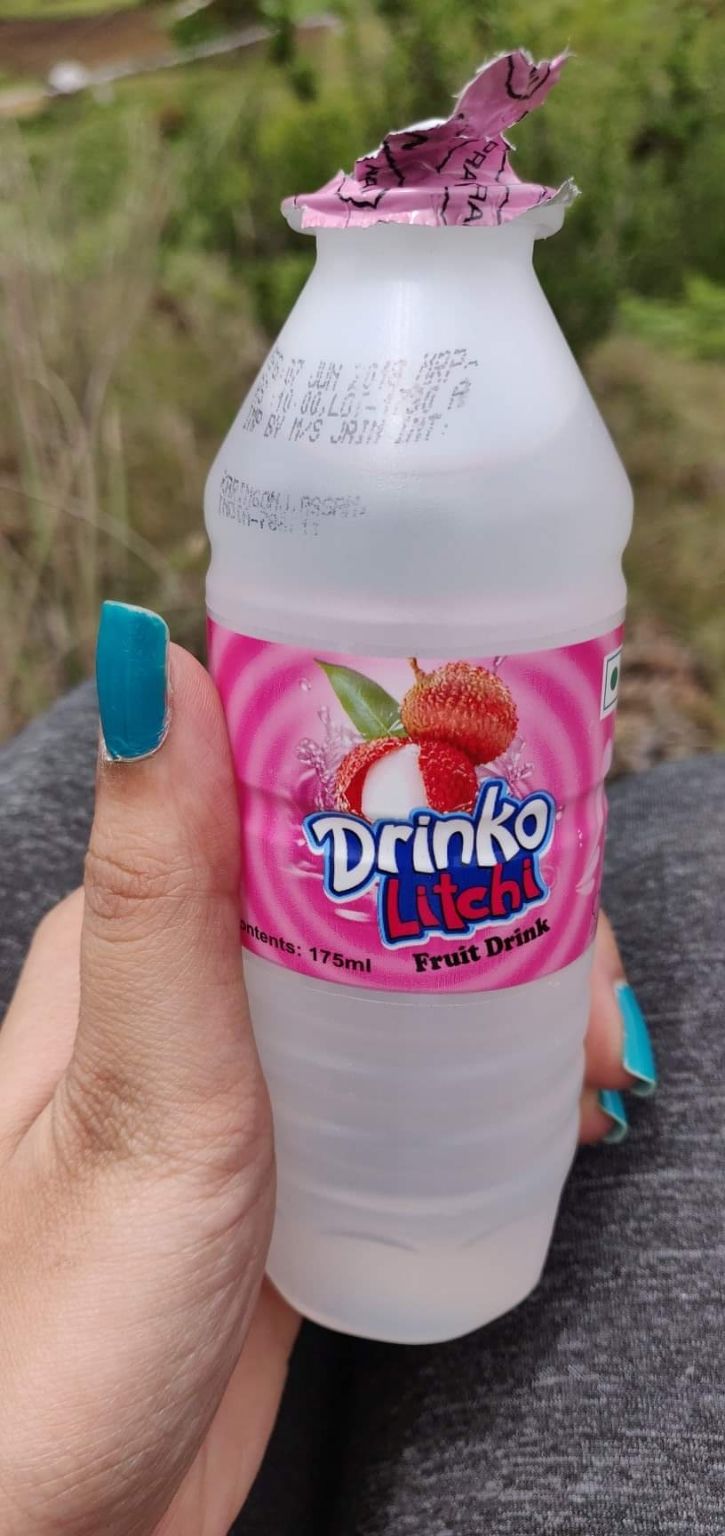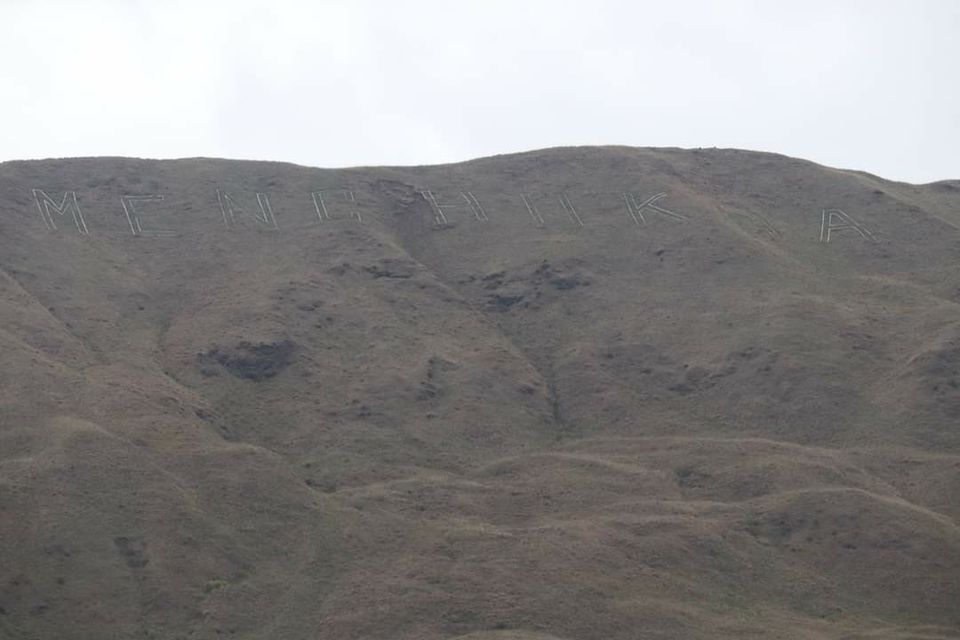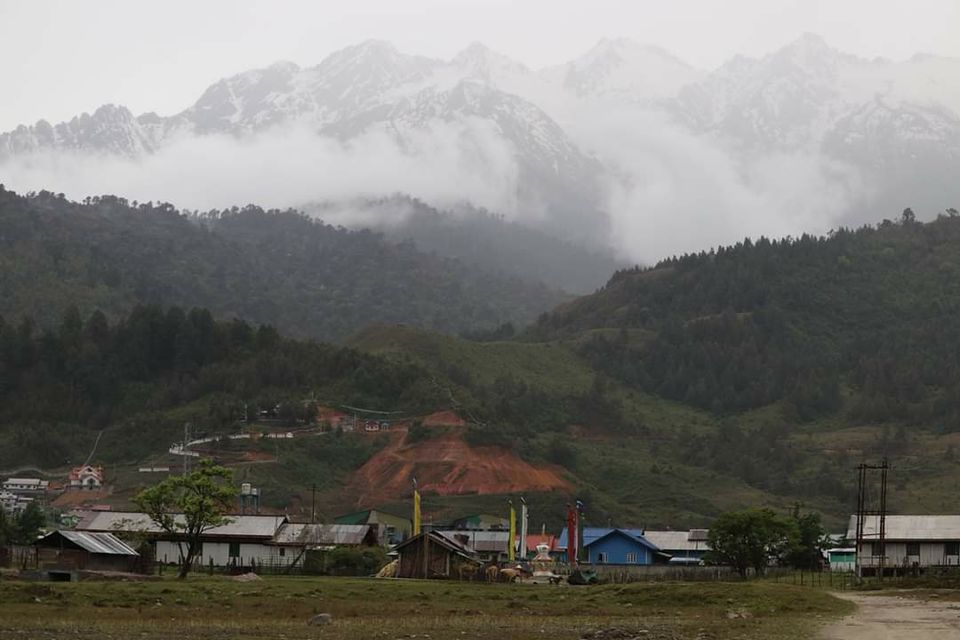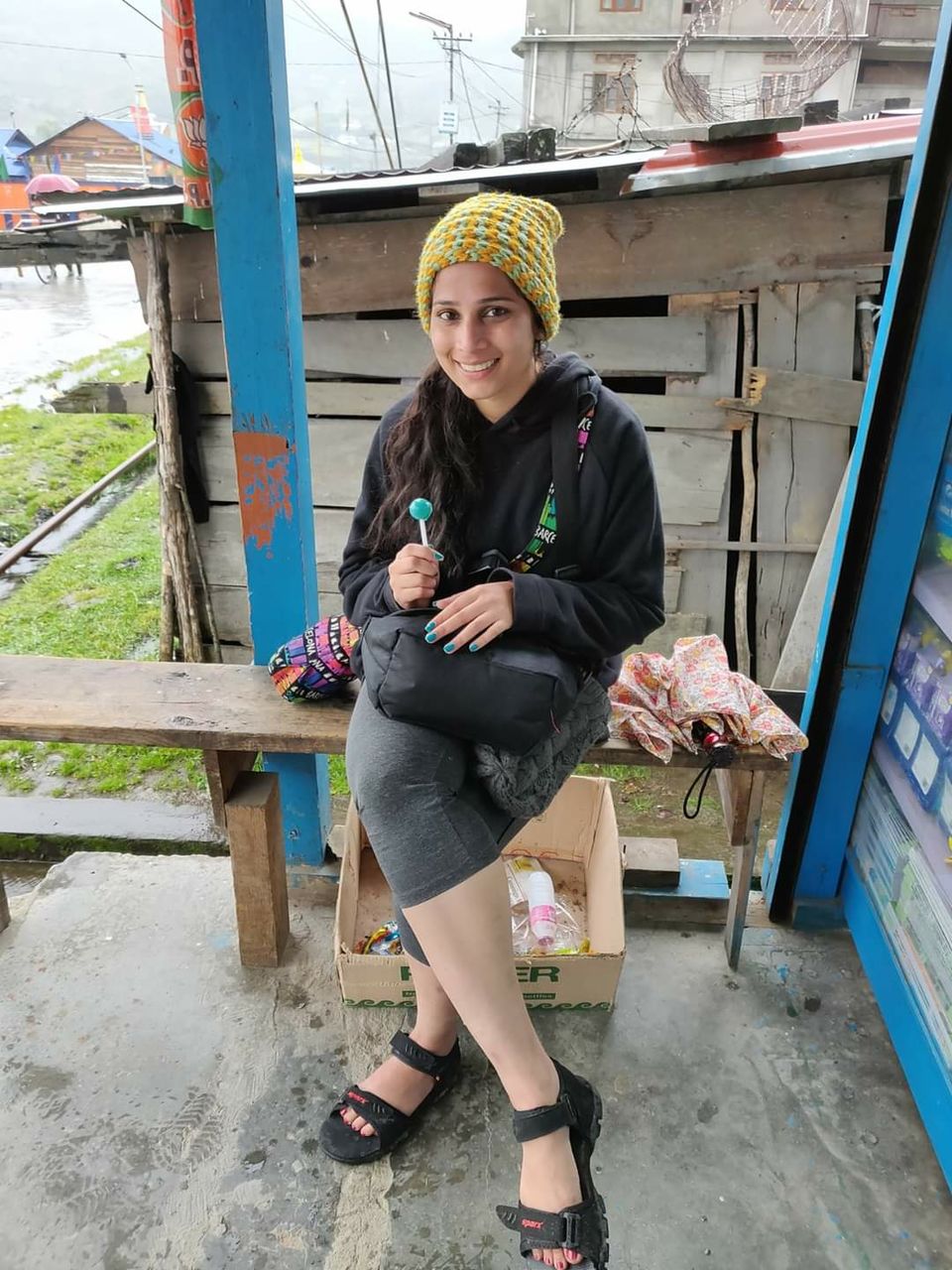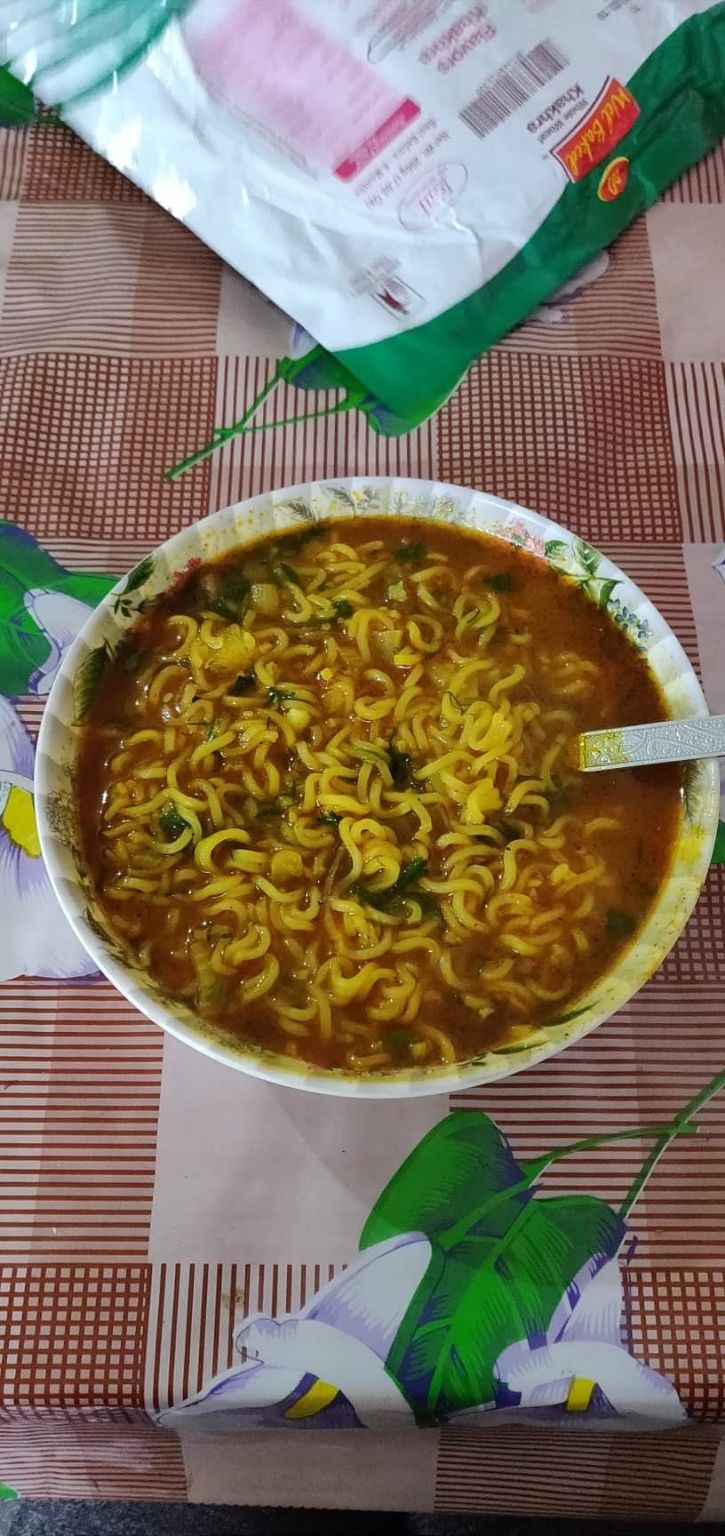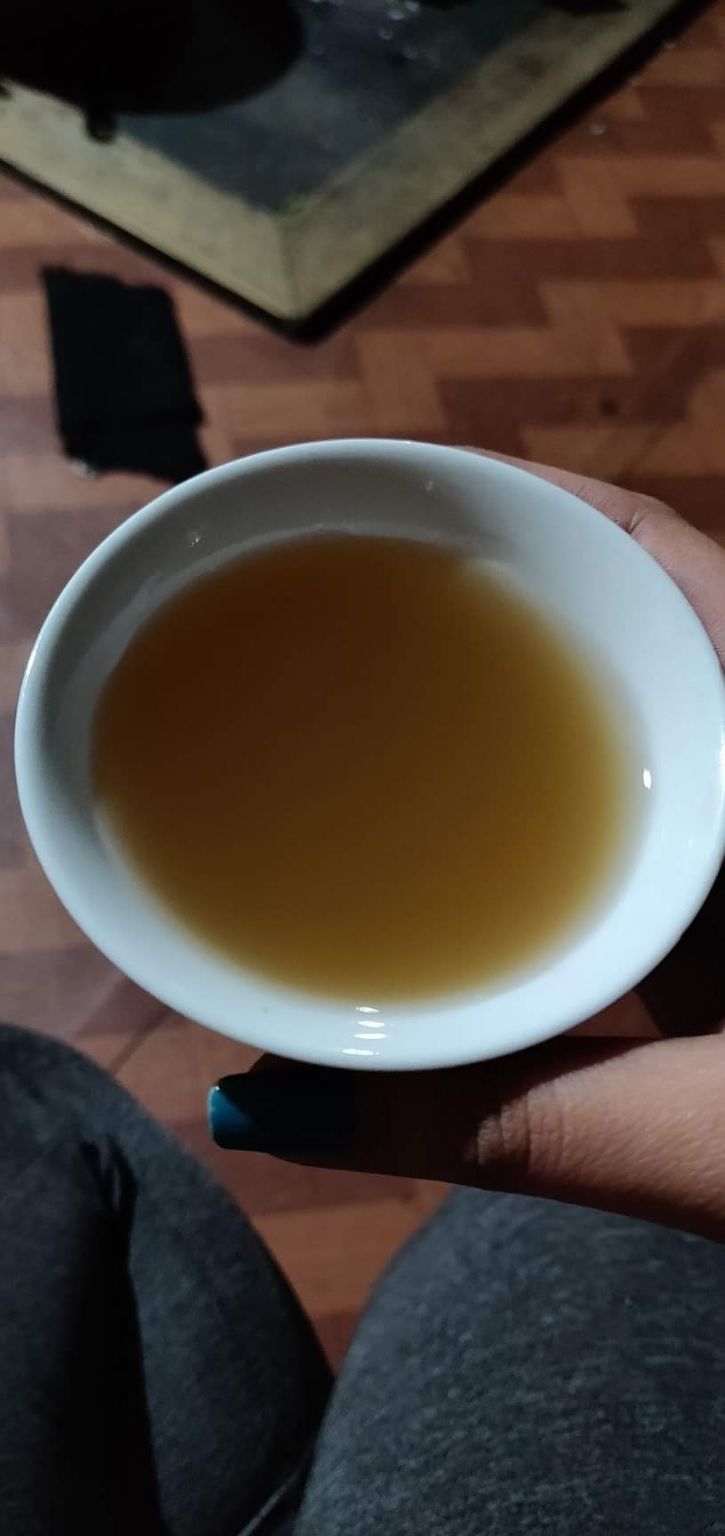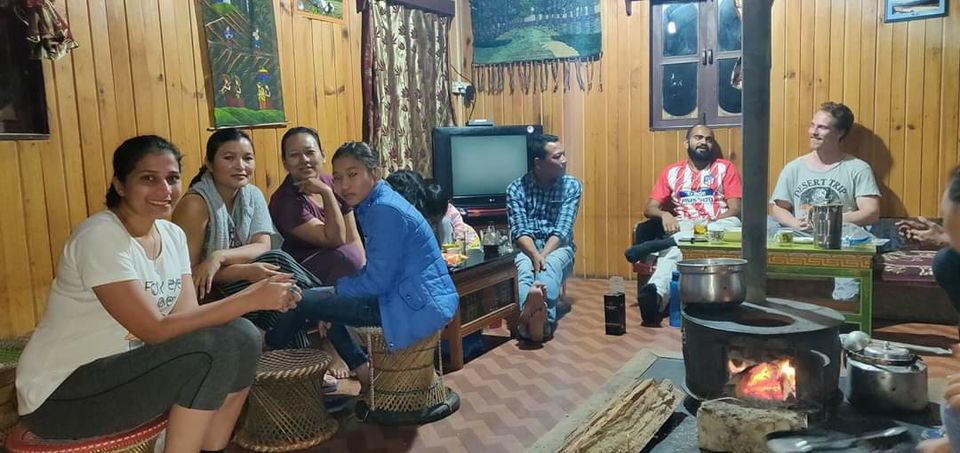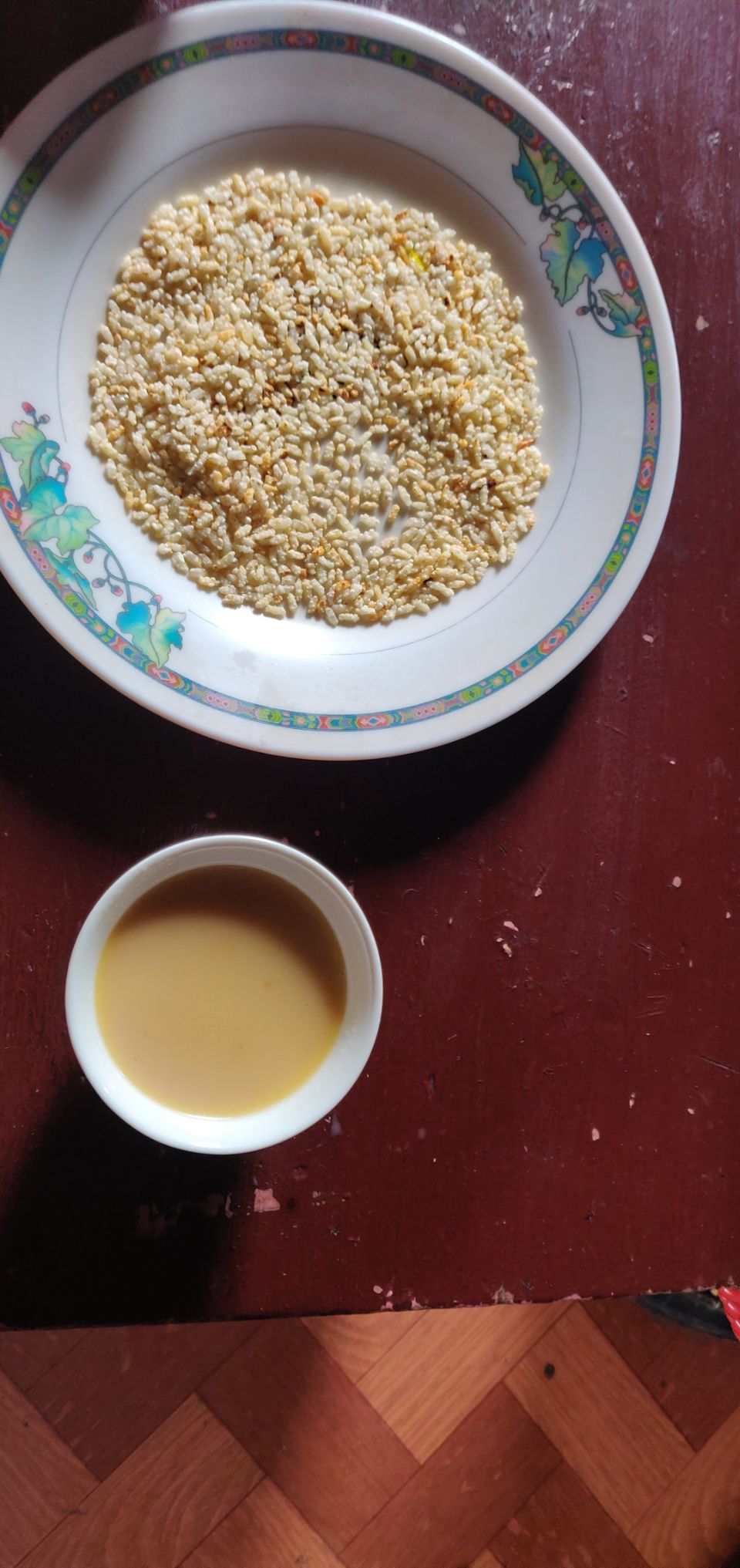 This day I decided to visit the Samten Yongcha Monastery, Tapasthan,the Mechuka Sahib Gurdwara and the Yarlung Army Camp.
The Samten Yongcha Monastery is located high up on a mountain and during rainy season the only way to travel to it is by trekking up the mountain. In dry season you can take a vehicle up hill.
What's unique about this monastery?
This monastery is 1000 years old. You will find religious books, relics, scripts which date back for hundreds of years. For travellers who love ancient history would we amazed on this visit. The view from the monastery is extremely beautiful. You can witness the river, a small town and a suspension bridge from the monastery.
Next we travelled to the Tapasthan.
What is Tapasthan?
For years, Tapasthan has been a holy place of visit for the locals of Mechuka. There is a holy waterfall, a holy river and a holy cave at Tapasthan. It is also said that this is a place where Guru Nanak stayed during his religious visit from India to Tibet.
There is a story amongst the locals about the Tapasthan. Legends say that in order to visit the holy river one must pass through a narrow cave. Only those with a clean heart and good intentions can pass through it and those who don't would not be able to. The cave towards the river was indeed very tiny and I had to crawl through it. But I made it on the other side. Yay!! I had no idea I had a clean heart 💓. The view of the river was just gorgeous. The flowing river, the trees, the flags and all you could hear was the sound of insects and birds. Just amazing!!
Also you can play a small fortune prediction game at the river. There is a small puddle of muddy water with stones in it. You pick a stone and the kind of stone you pick will interpret your future.
So there are two kinds of stones:
White: Wherein you future will be all happy with no major hurdles.
White with a black spot: Which means your future won't be that perfect, it would have some hurdles but at the end all will be fine.
Well I picked up the White stone with the black spot and was very happy about it. I don't want a perfect life. A life with some hurdles, a little imperfection, a yin-yan life is what I want.
The visit at the Tapasthan was very peaceful and calming.
Next we visited the Gurudwara. The Gurudwara was situated right next to a river bank. As Mechuka town is located at the border of Arunachal, army soldiers are deployed at most of the places. The Mechuka Gurudwara for instance is entirely serviced by the Army Soldiers. There is also a museum explaining the history of the Sikh religion and their warriors.
We had lunch at the Gurudwara. And the food was just like my mom cooks. Extremely delicious. Made me miss my home. The army soldiers we very friendly, they served us food, tea and even sweets (Sweet bondi my favourite). A small conversation helped us know about the life of our soldiers, where they came from, places they visited.
After a delicious lunch and a heart touching experience with the army soldiers at the Gurudwara we travelled further ahead to the Yarlung Camp, at the Indo-Tibet border, where you get a chance to meet the army soldiers and also have tea made by them.
How many of us have ever got a chance to have tea and food cooked by our army soldiers?
At Yarlung Camp, we got a chance to interact with few of our army officers. Photography is strictly prohibited so you can just explore around the LOC and interact with the soldiers while sipping onto some tea. As I am from the state of Maharashtra, I happened to meet an army officer from the same state and we spoke in Marathi. Speaking in Marathi in Mechuka with someone who understands Marathi, definitely something I'd check off from my to do list. After a warm conversation with our army officers we headed back to our homestay.
One the way back we even saw a hanuman face naturally carved on a mountain. That is also one of the attractions of Mechuka.
One thing I couldn't help but notice, the way towards to Yarlung Camp is a zero pollution zone. The trees are dense, you will find a lot of fungus on trees (like the ones they show in movies about the Amazon forest). It's said that this kinda fungus grows and survives only in no pollution areas. And the trees were super creepy and scary. The vegetation here is so dense, it reminded me of every possible cannibal movie, where tourists are attacked by man eating zombies. (Such places bring out my imaginative side.) I had never seen a forest like that. Maybe this is how a real forest looks, very rarely visited and you can find some wild lotus and wild mushrooms here. Like really big in size.
The meadows around the forest had orange grass. I am used to green meadows. For me experiencing orange meadows was like watching something right out of a movie. I never knew a view like this really existed.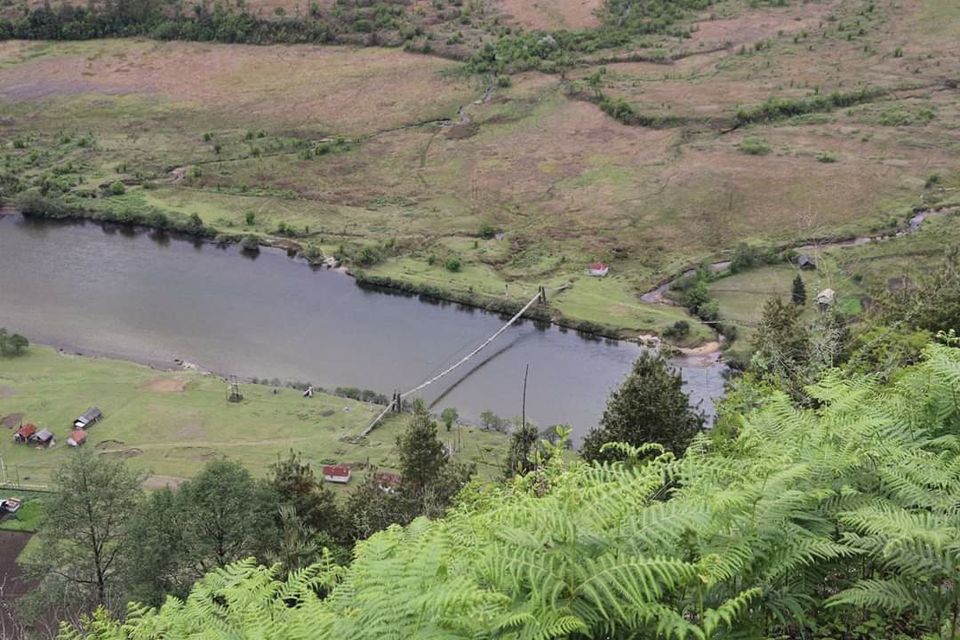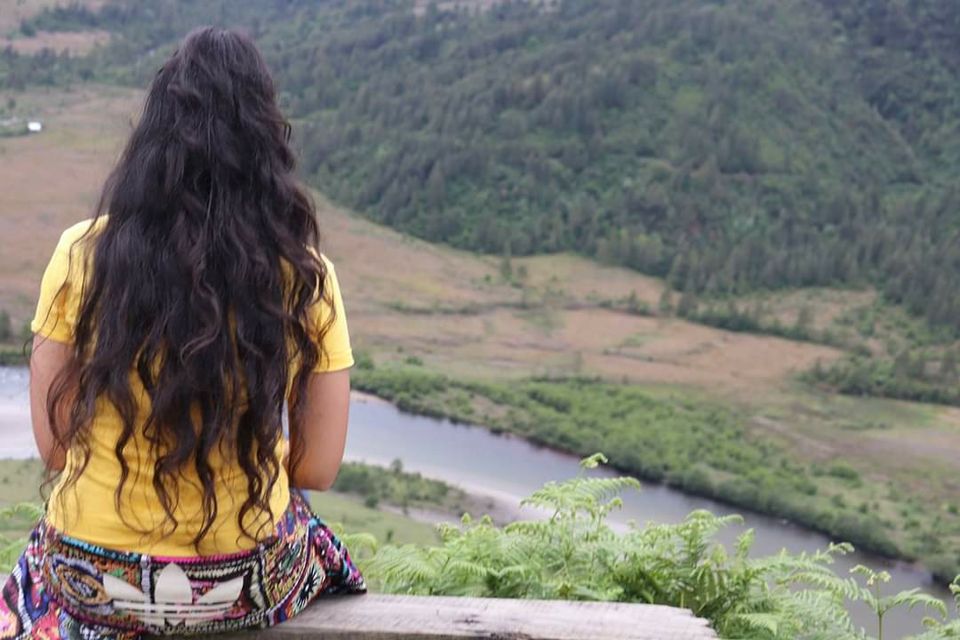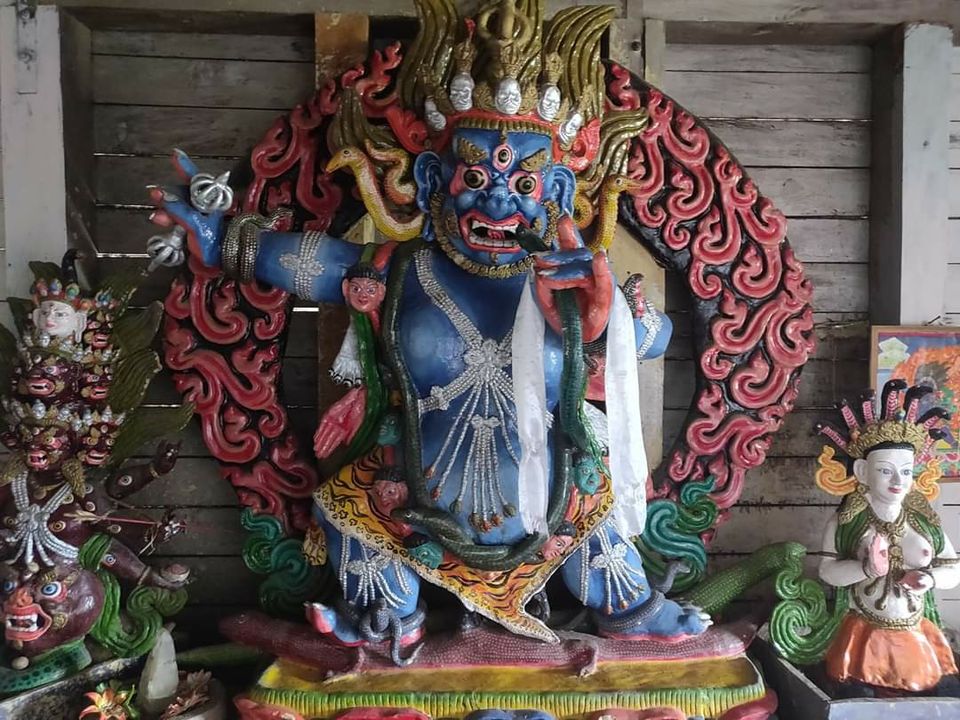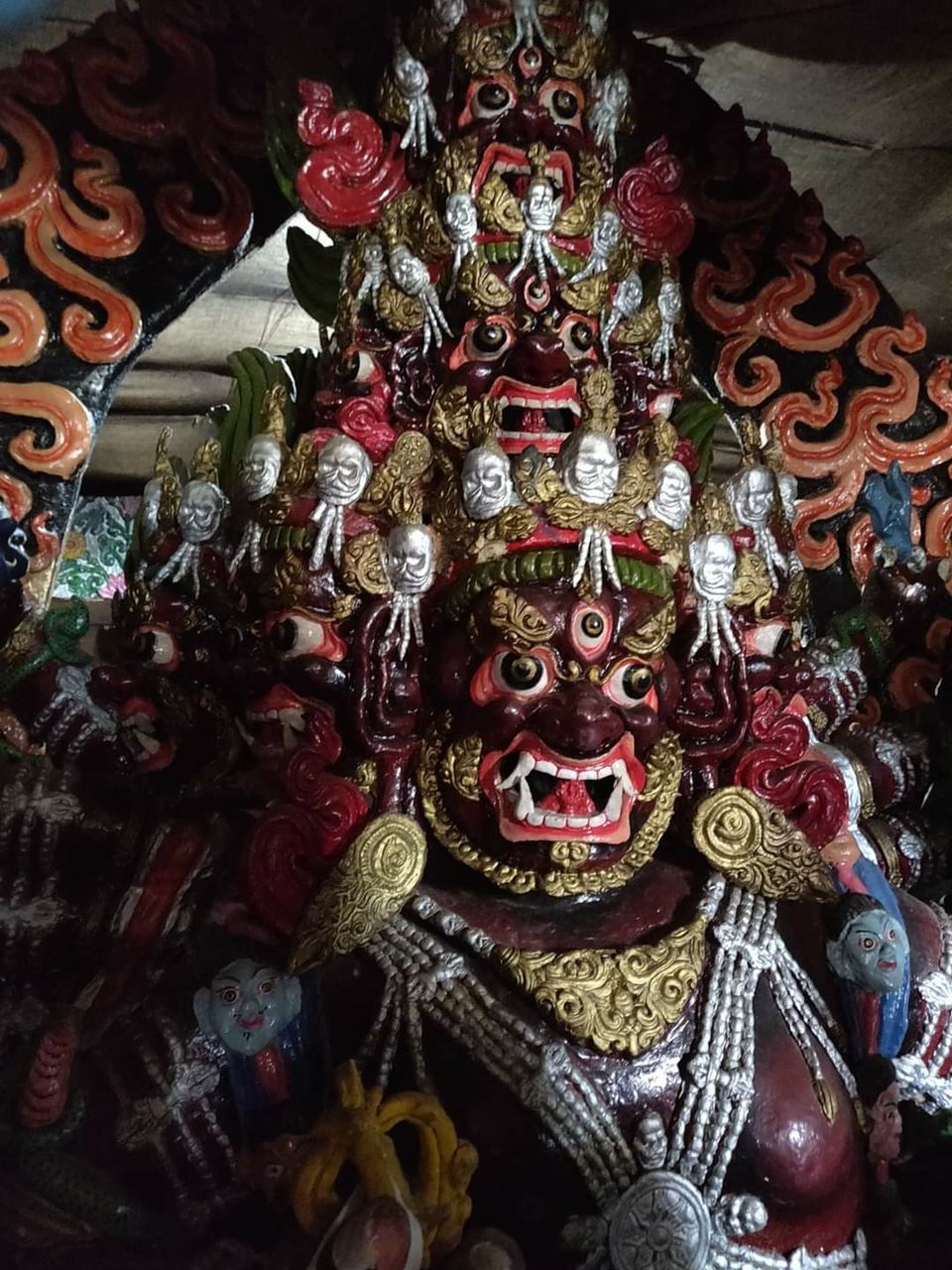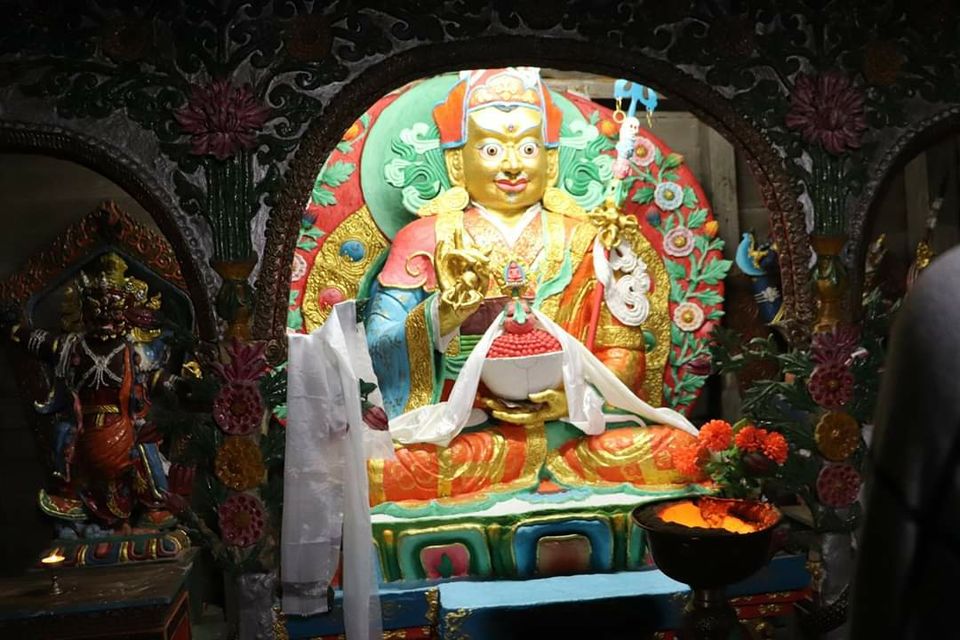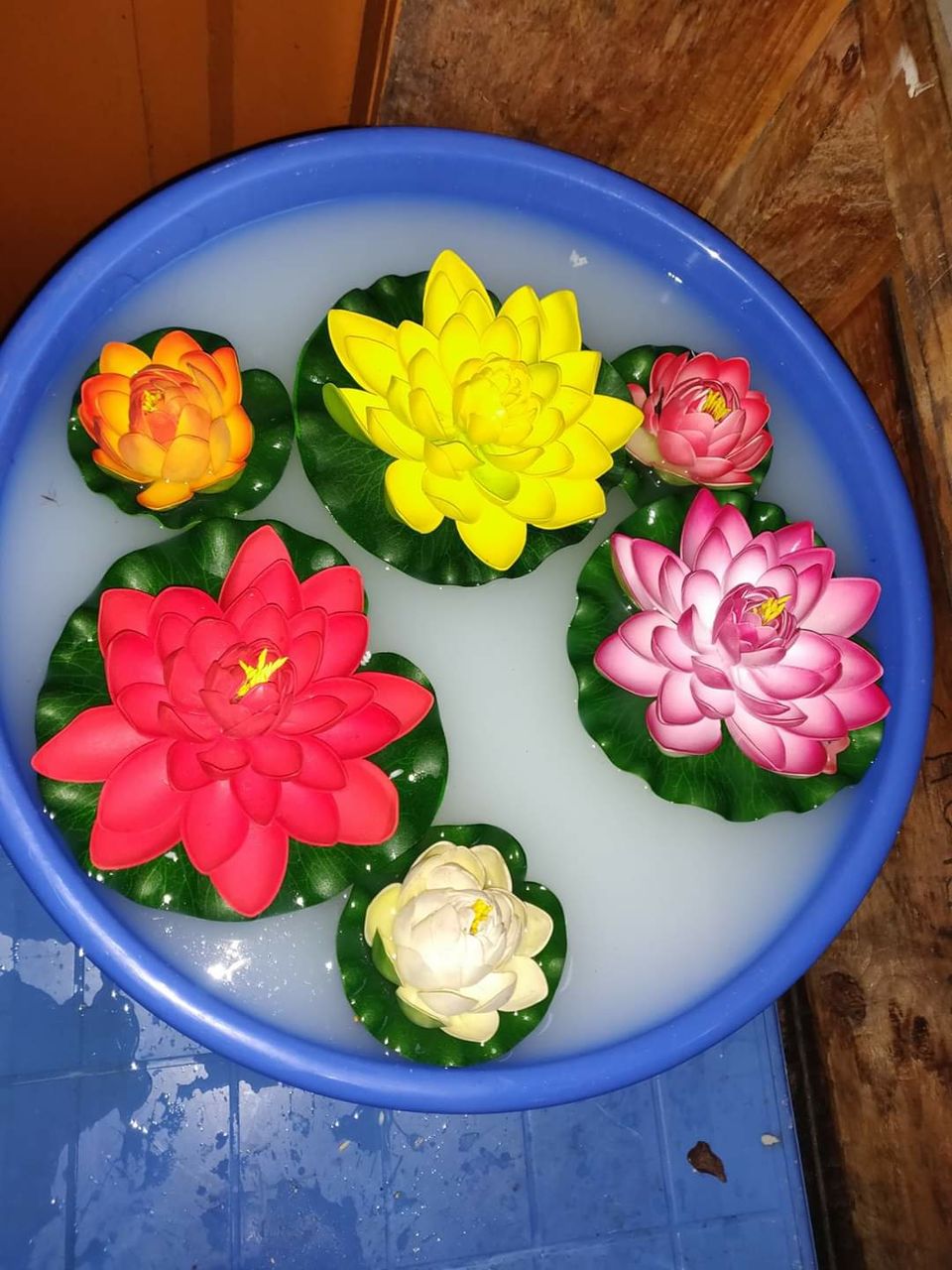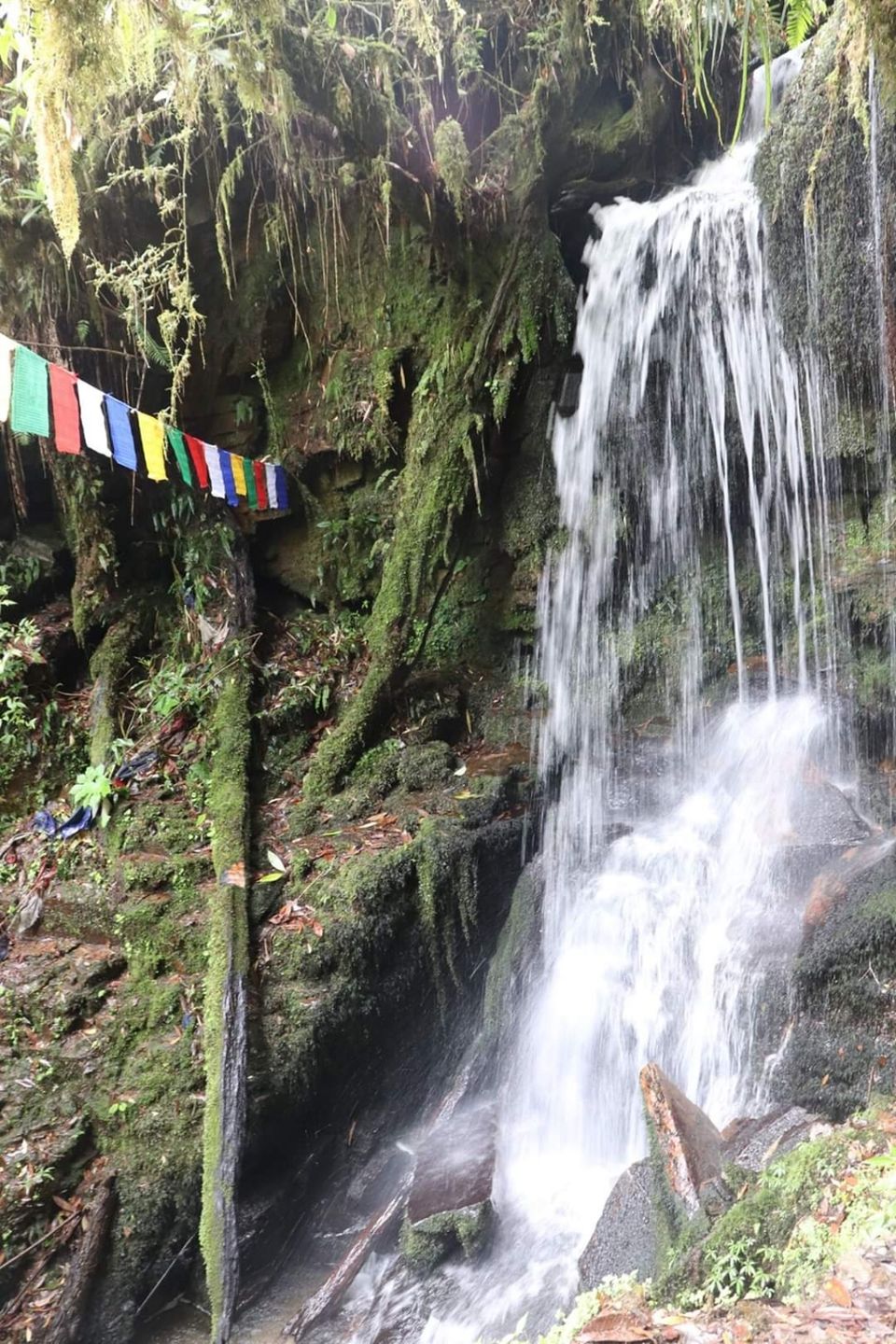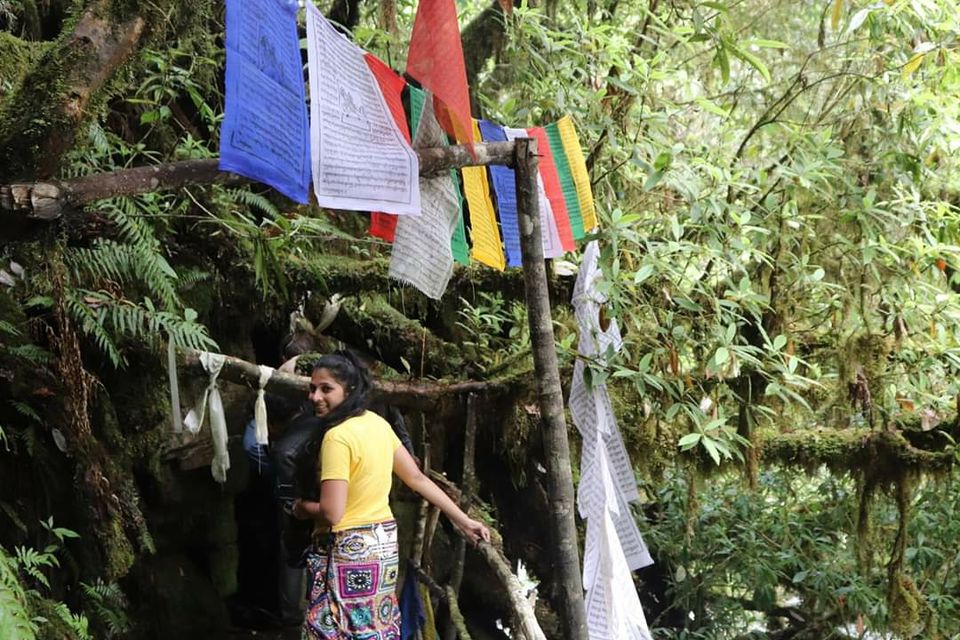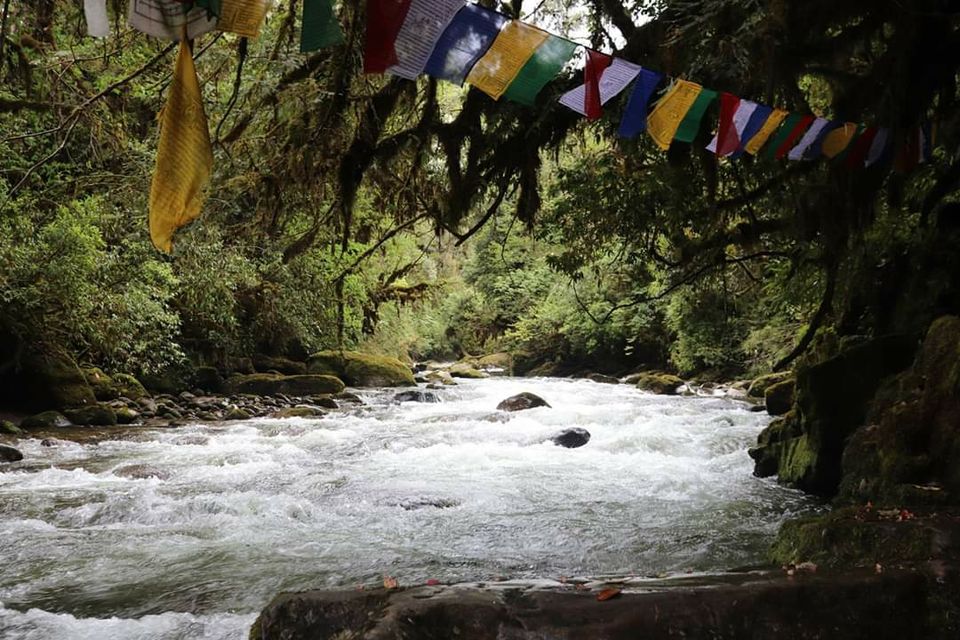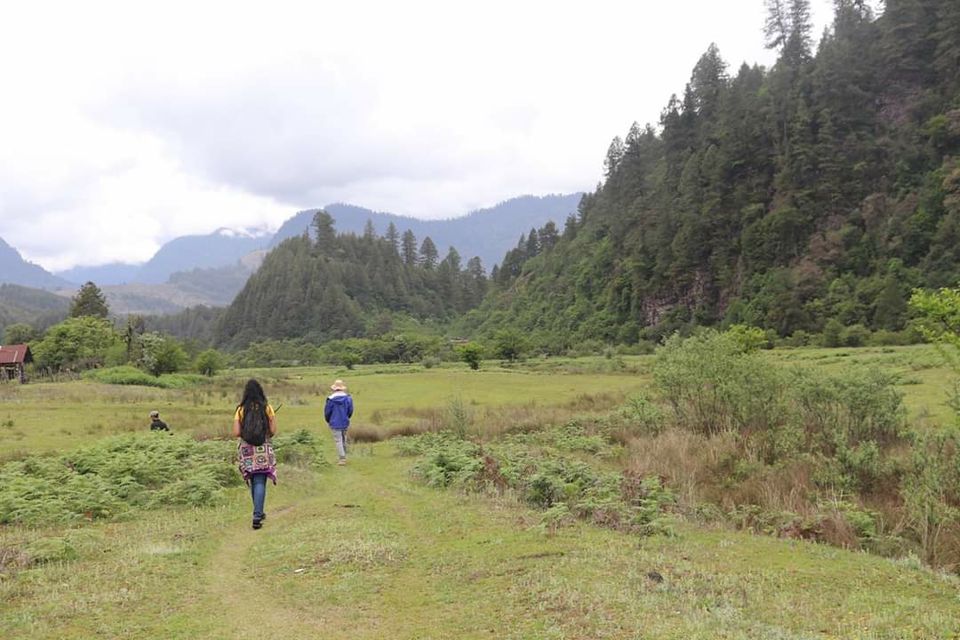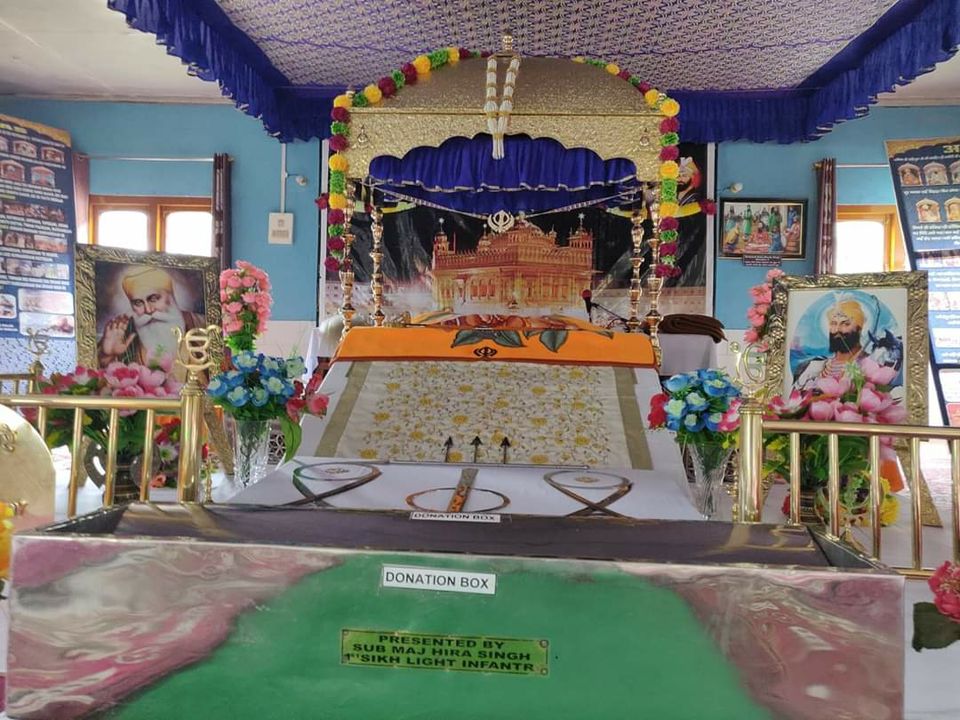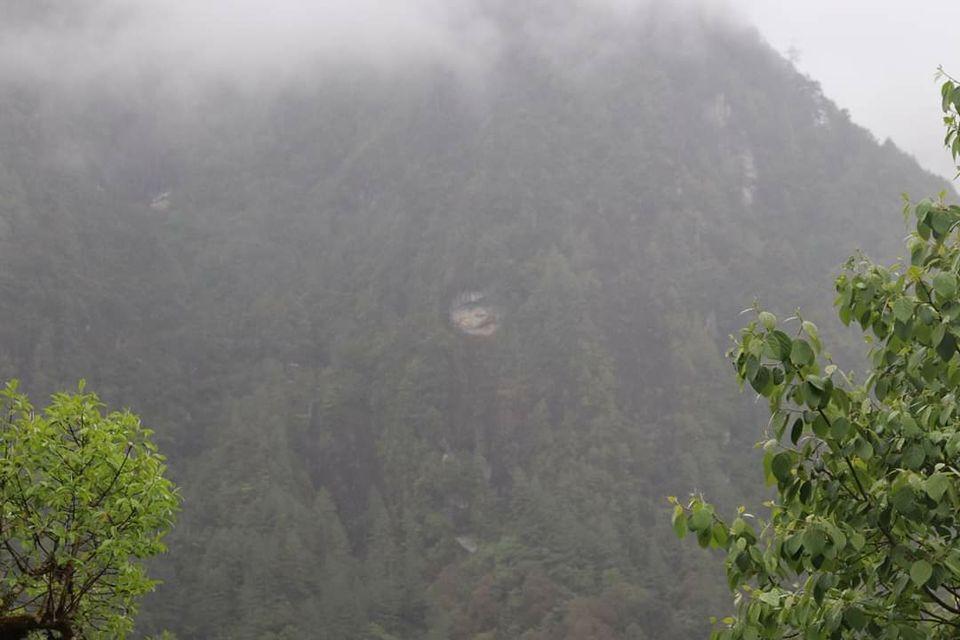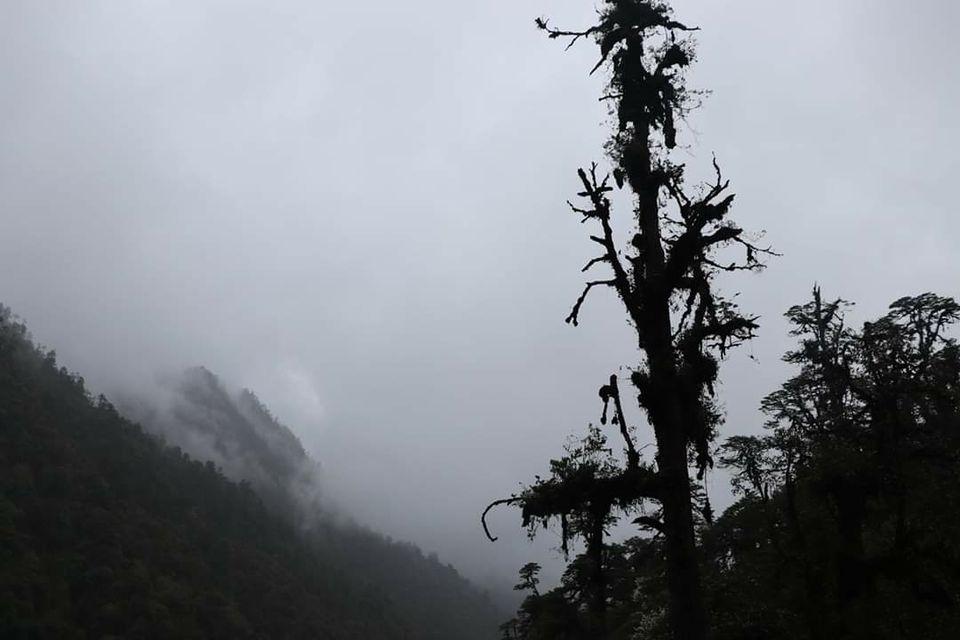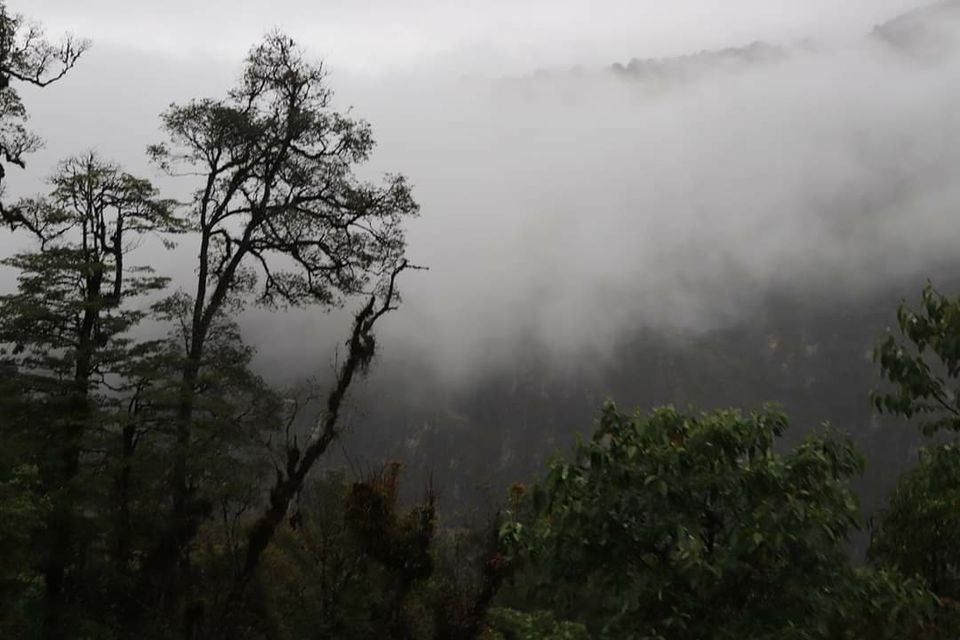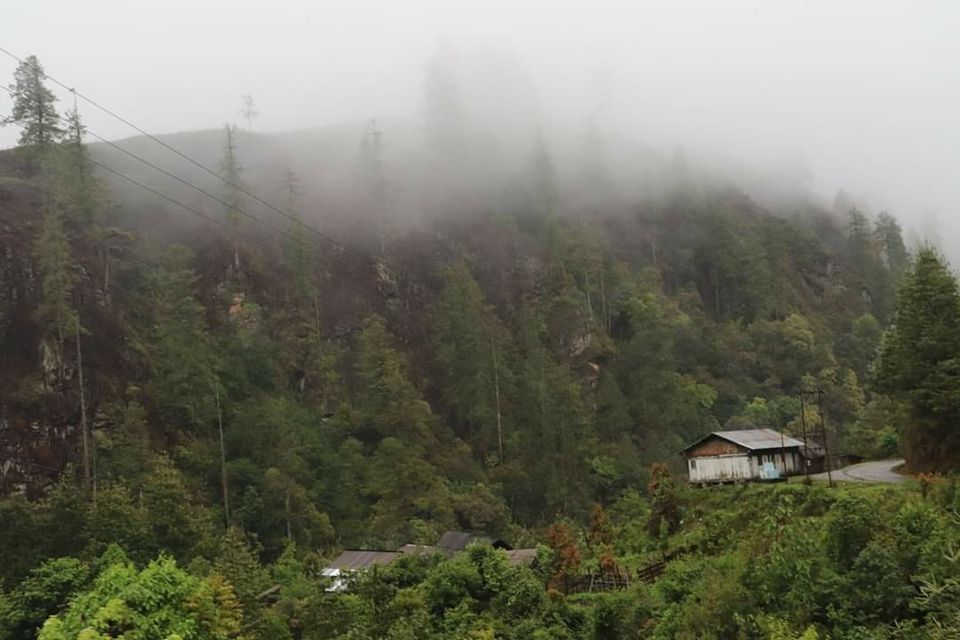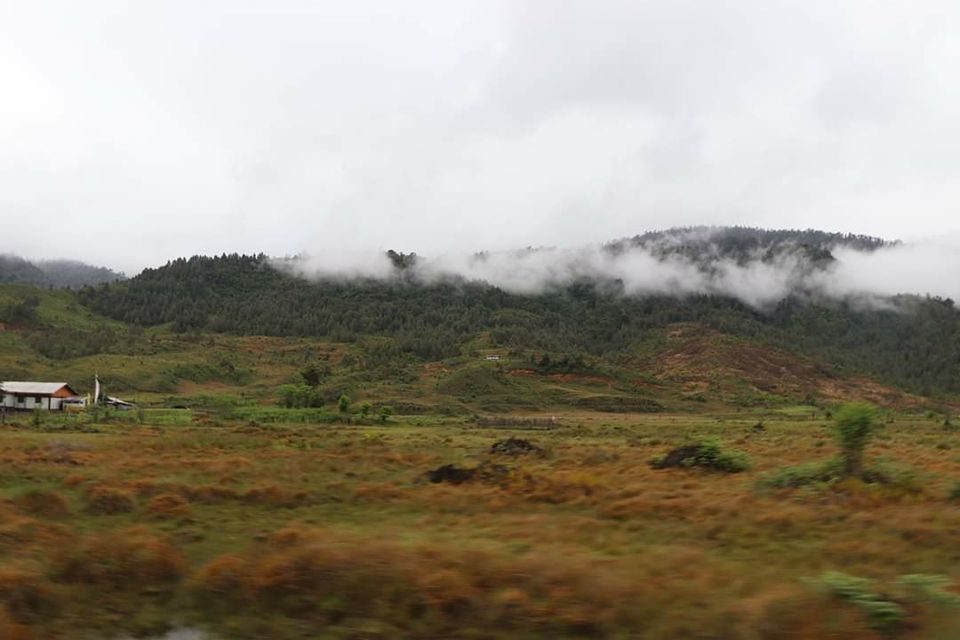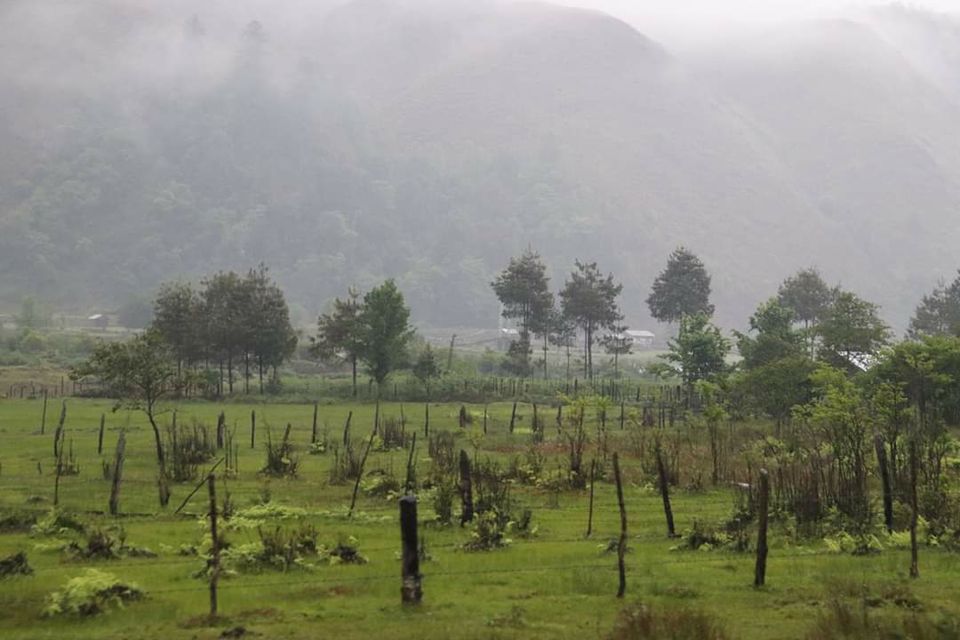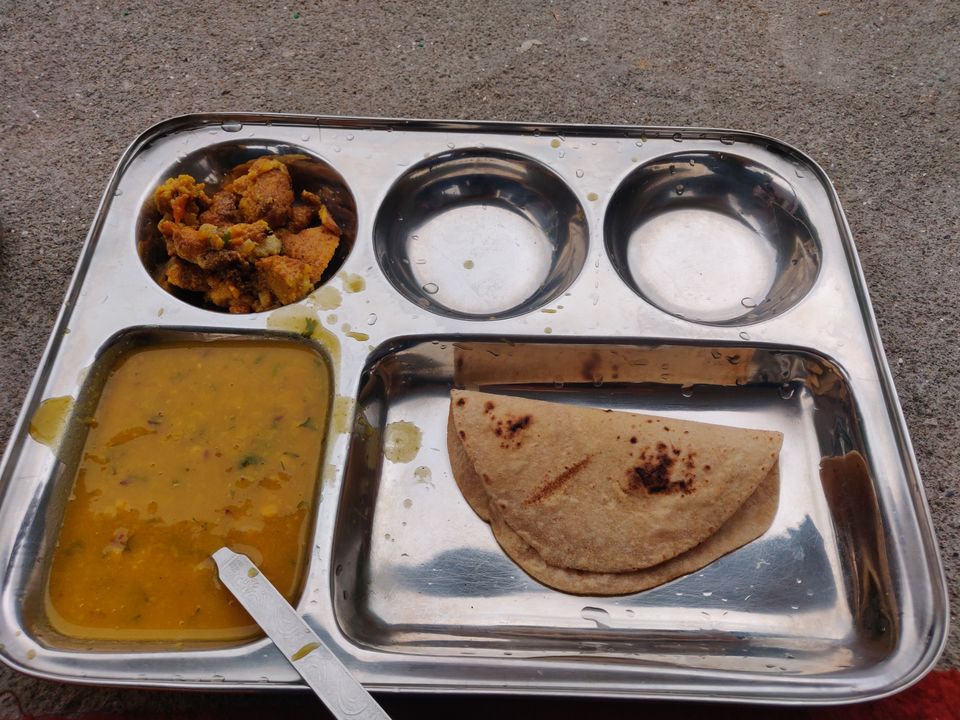 This day was my last in Mechuka, so I decided to just explore each and every corner of Mechuka.
As I strolled through the streets of Mechuka I saw a lot of animals. Furry fluffy dogs (my weakness), goats, cows and horses. They just walk across the town like they don't care. Lol! Due to rains the town was lush neon green and I saw a lot of cattle and horses grazing in the fields. I walked through any possible road and stairs and reached the river. I sat near the river with no track of time just watching the river flow. I even dipped my feet in it because that's like a rule I have that I need to touch the water of the rivers where ever I go. The water was ice cold because it is glacier water. I could barely keep my feet in it for a few secs. I played with the stones at the river like a 10 year old. I was literally the only person at the river bank. Where ever I looked I couldn't see a single human around. Just me and few horses I guess. I wanted to capture as much as I can in my memories as it was my last day in this valley and it made me really sad that my vacation had come to an end.
I ate at some local eateries. Had conversations with the locals, purchased a beanie and walked back to the homestay to spend my last night at Mechuka.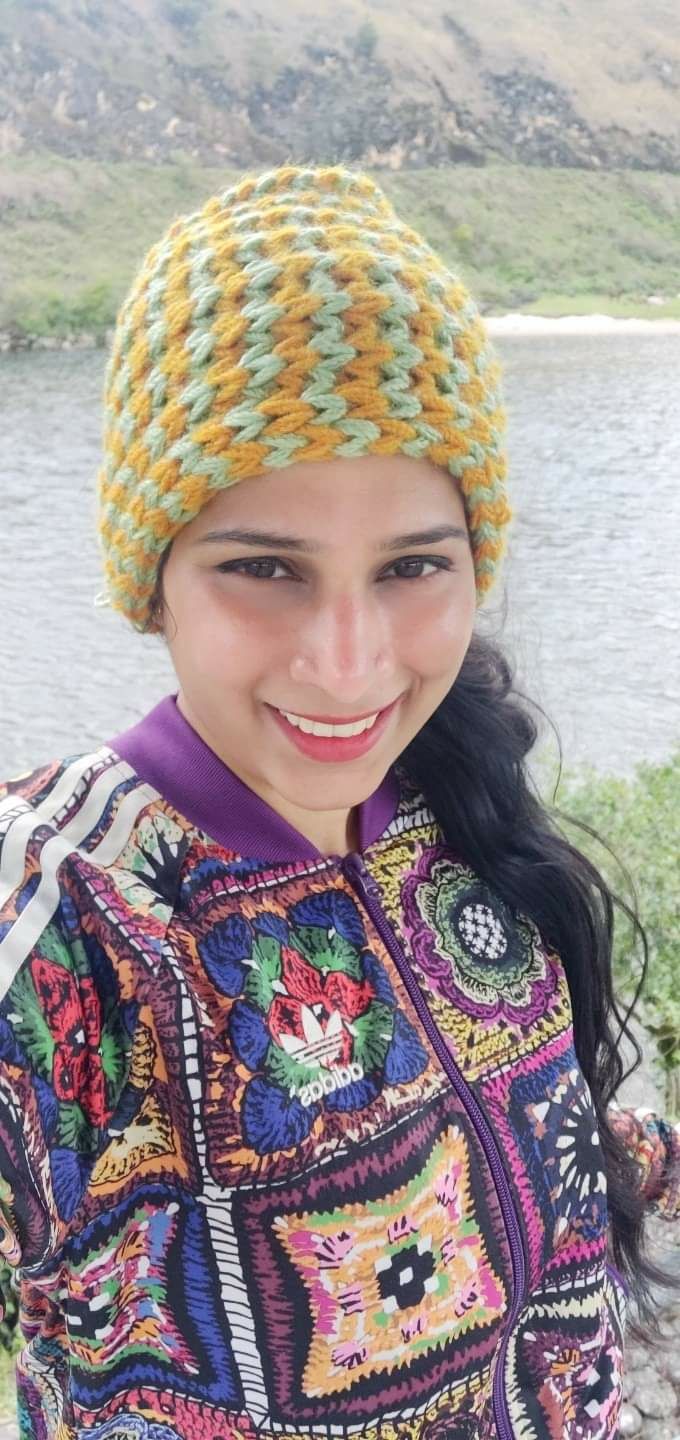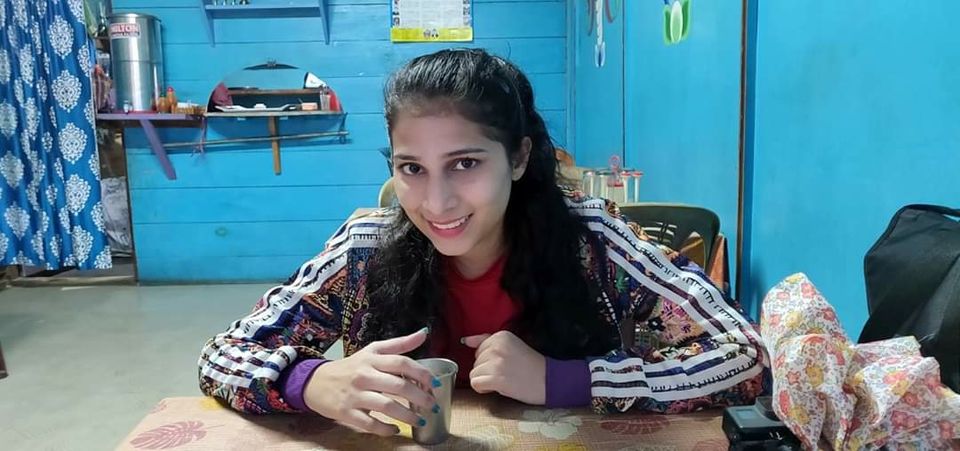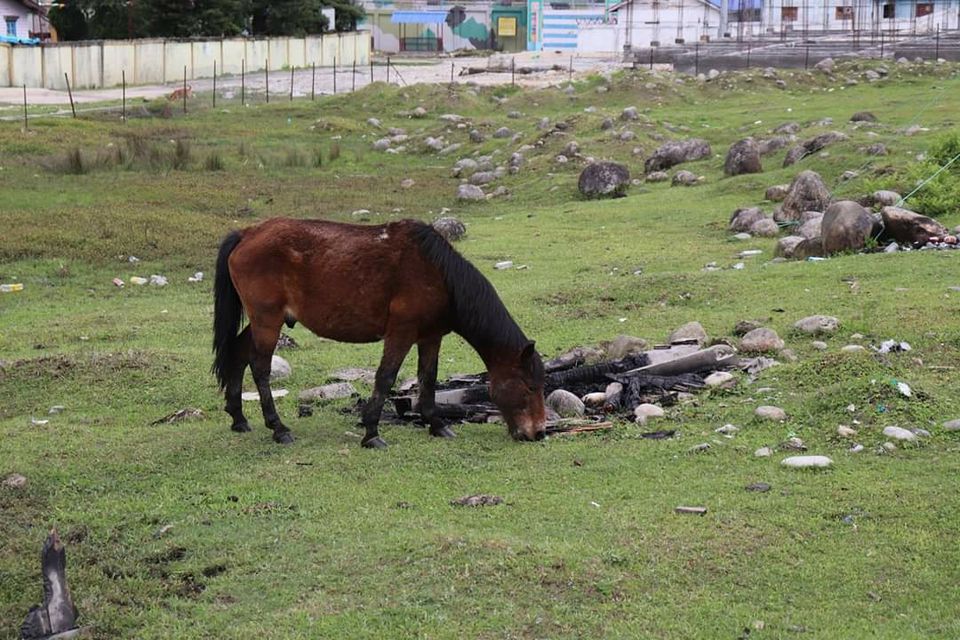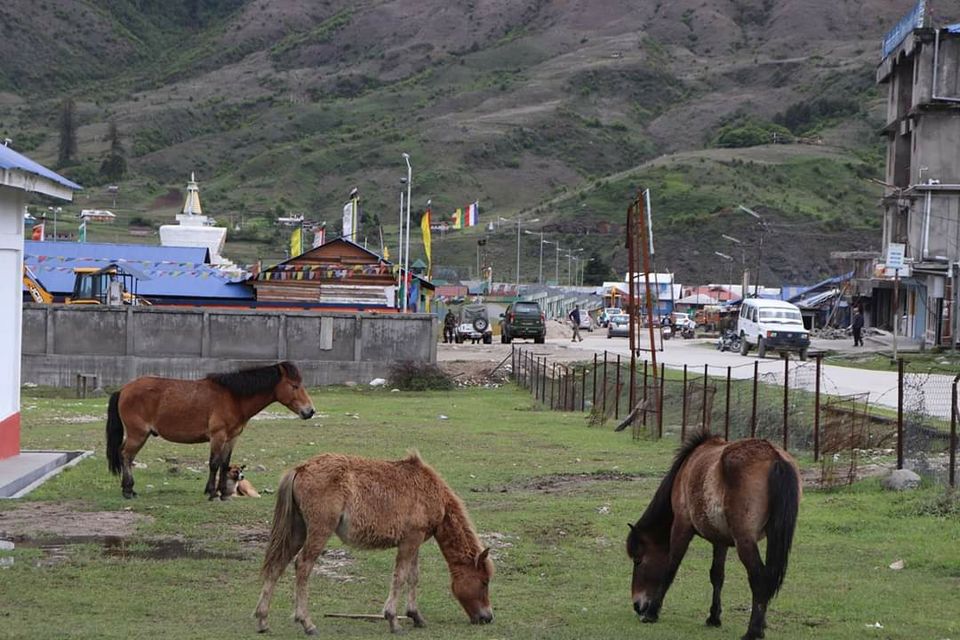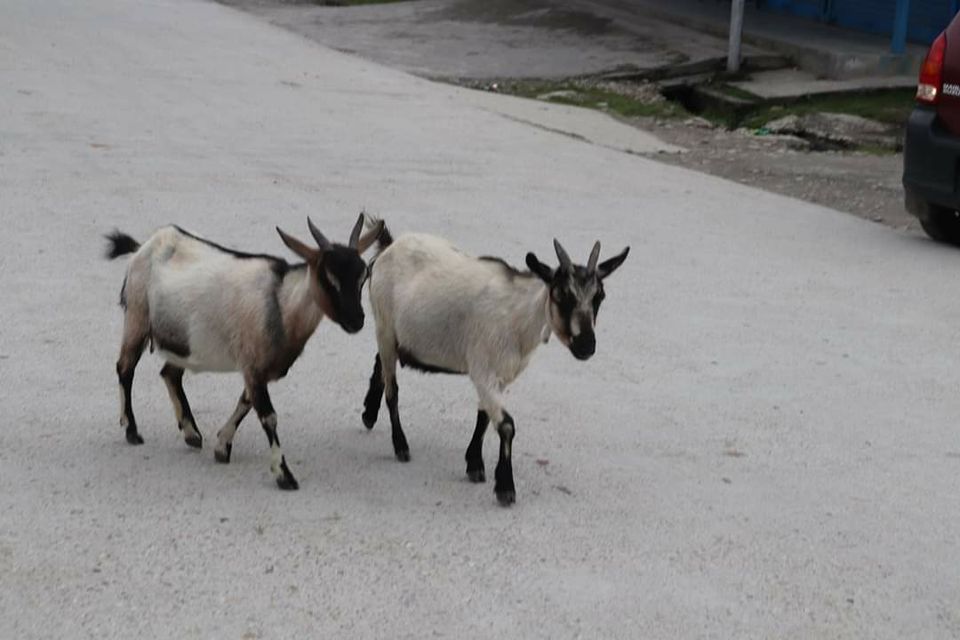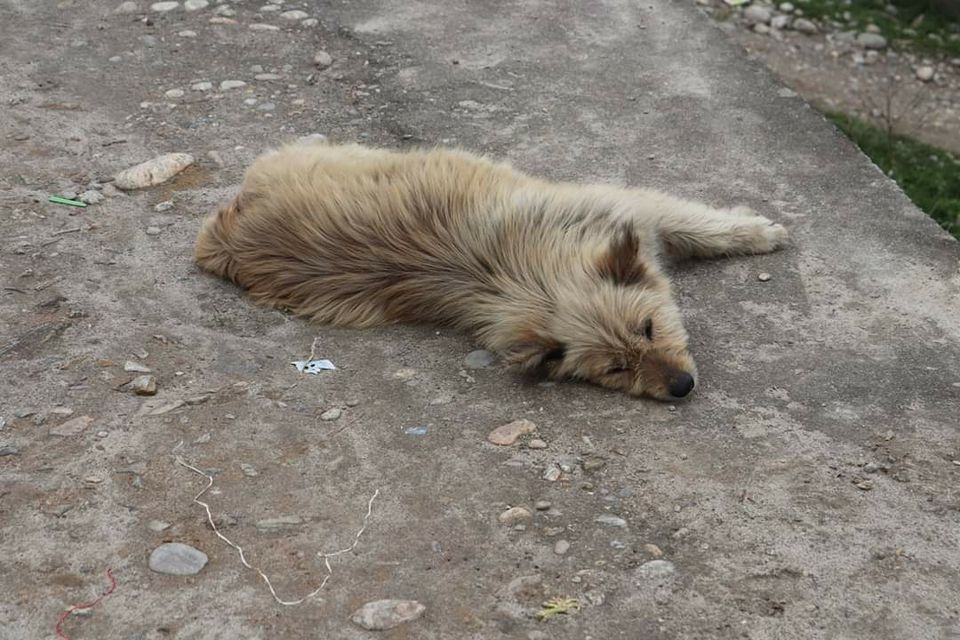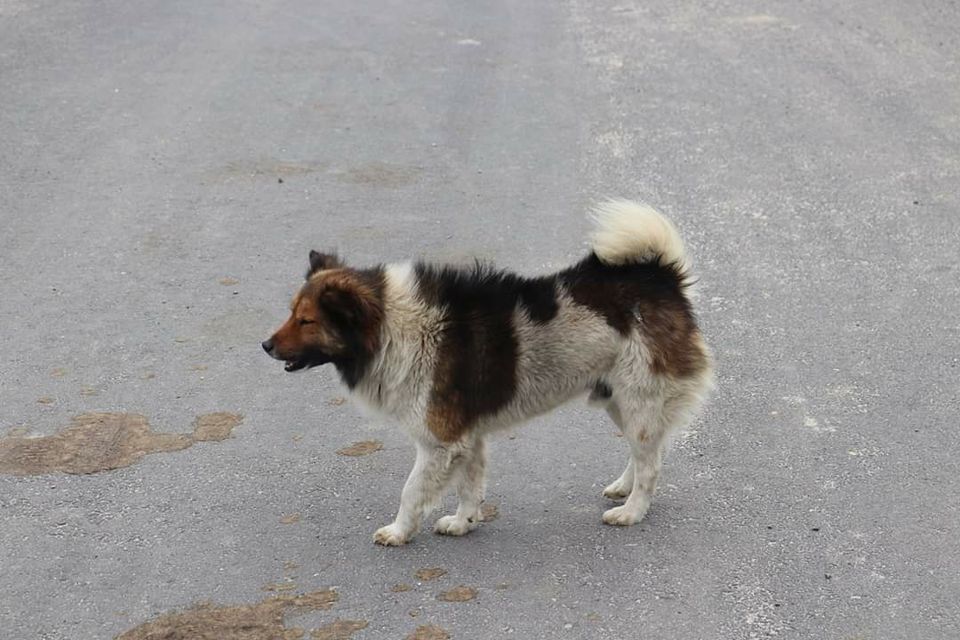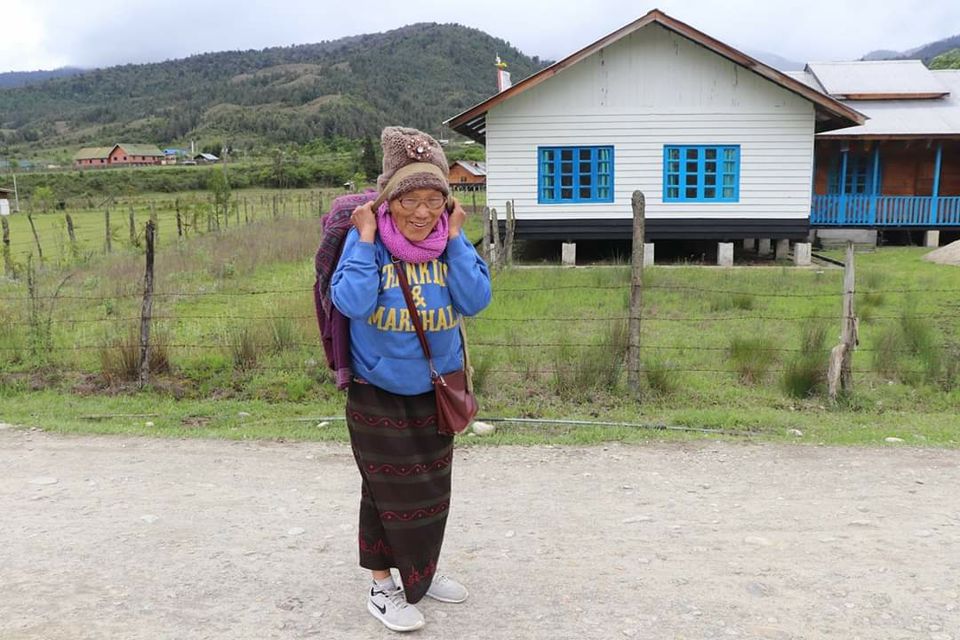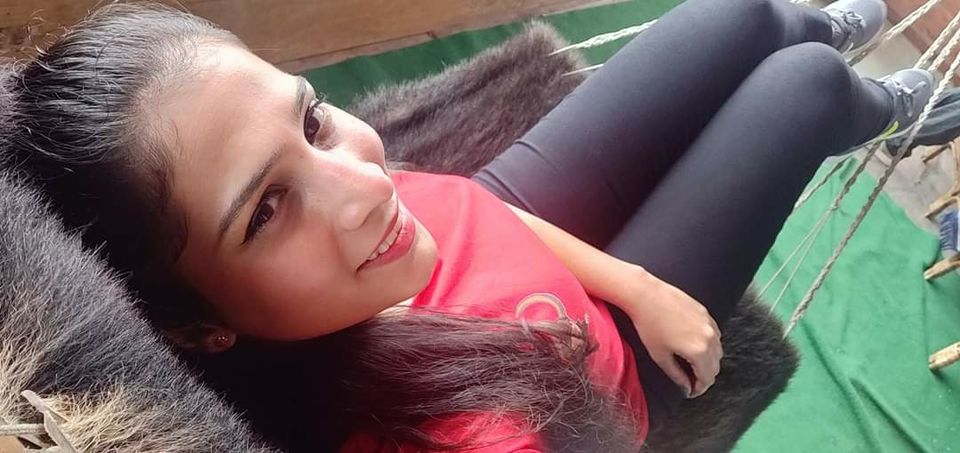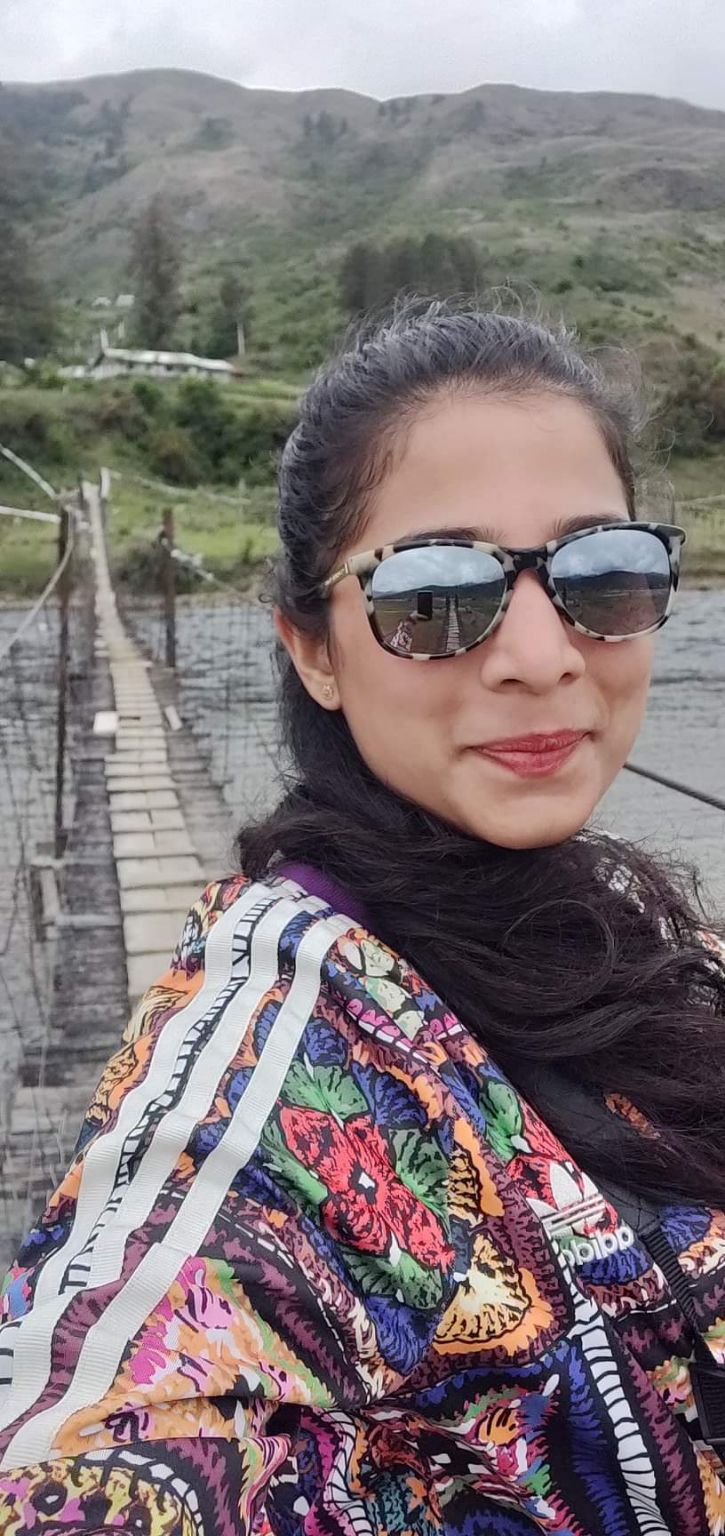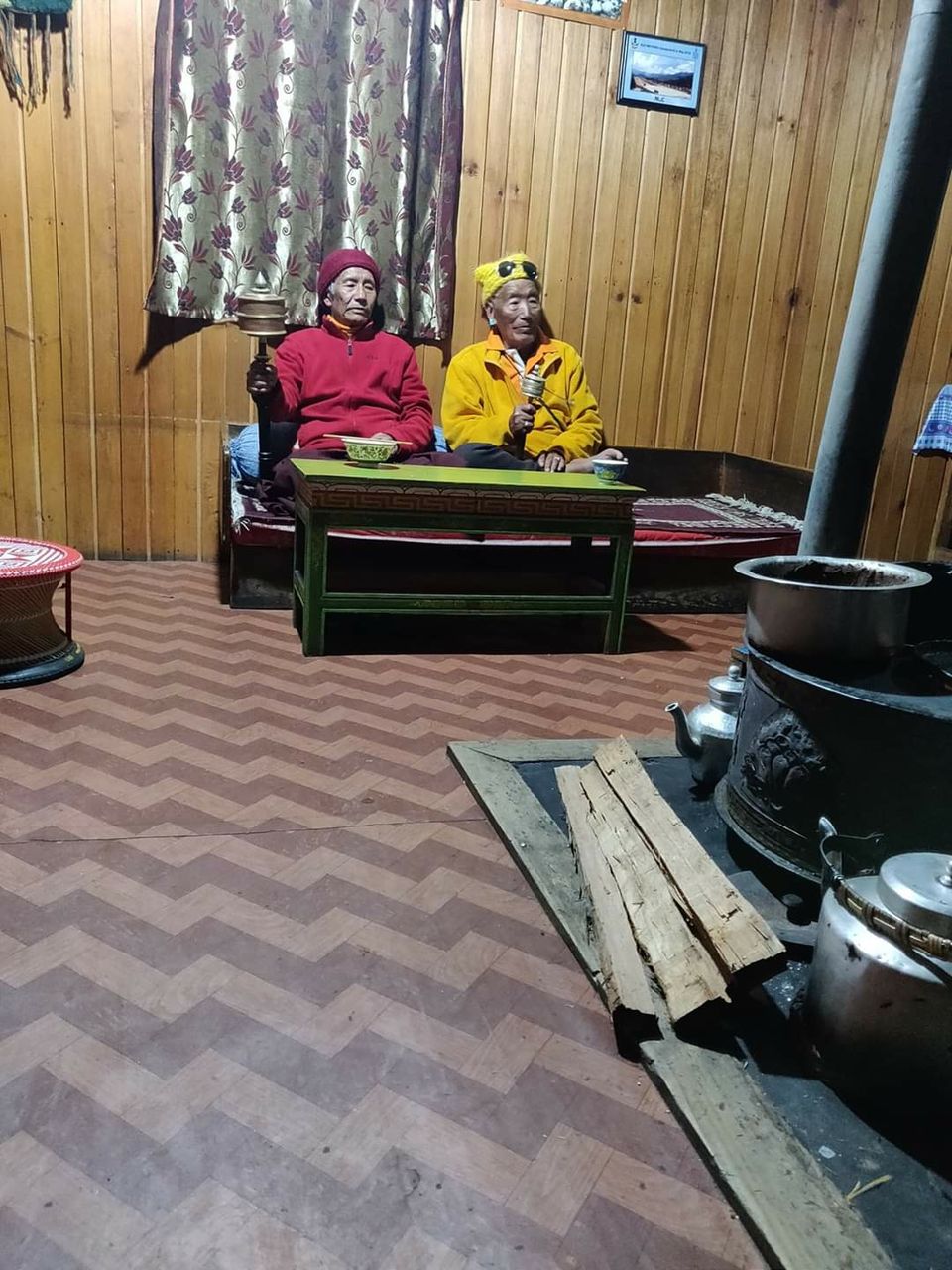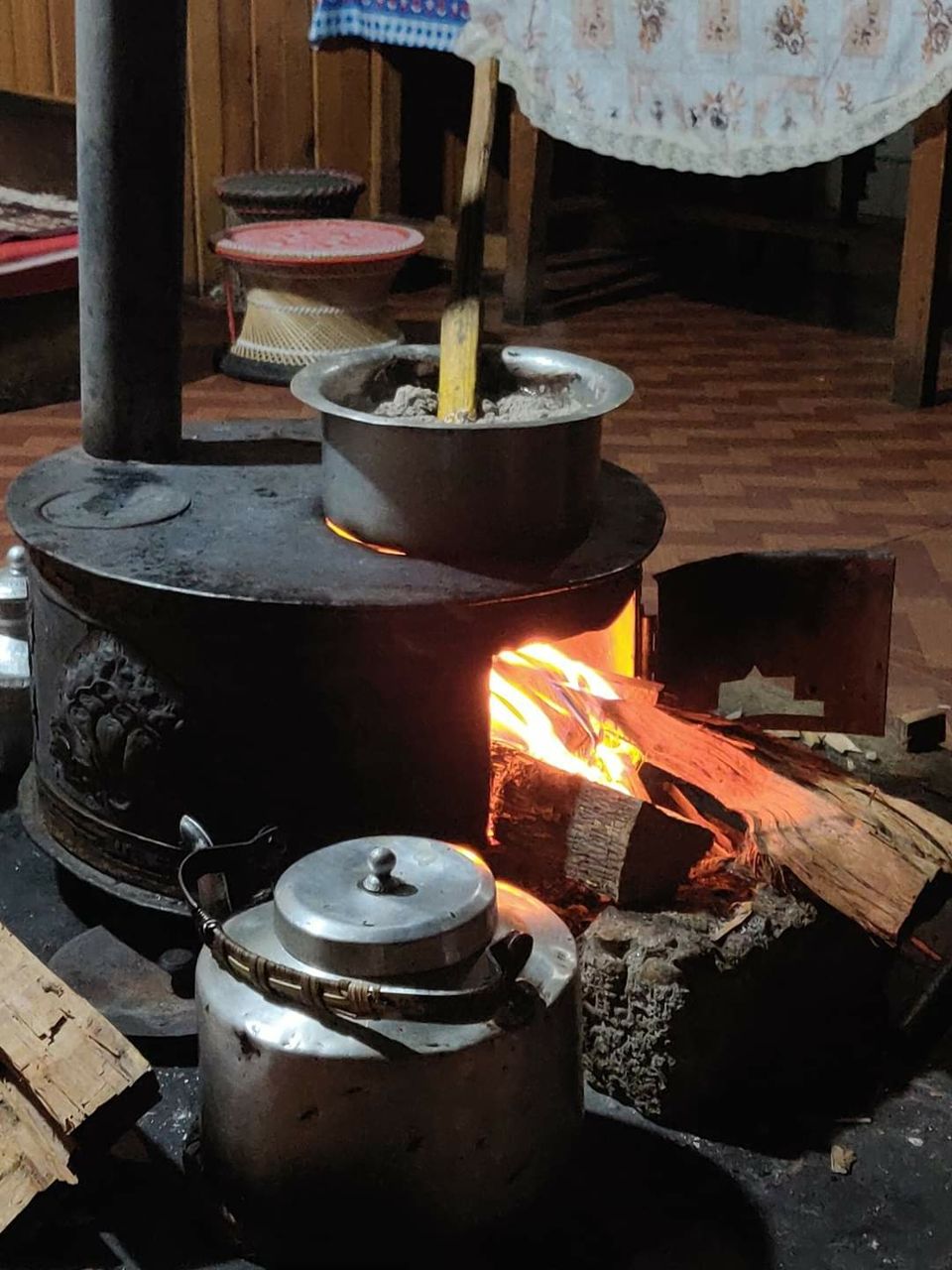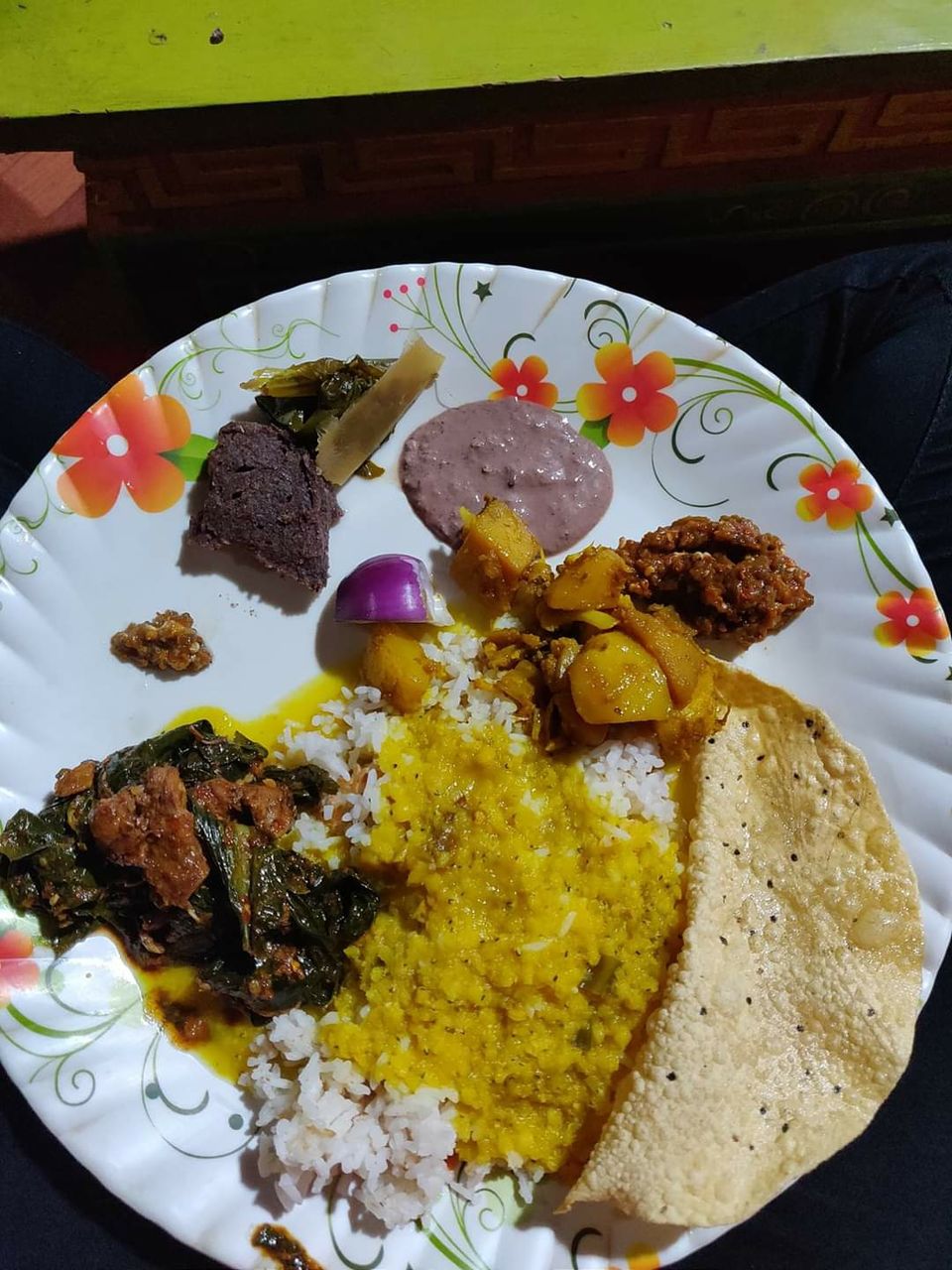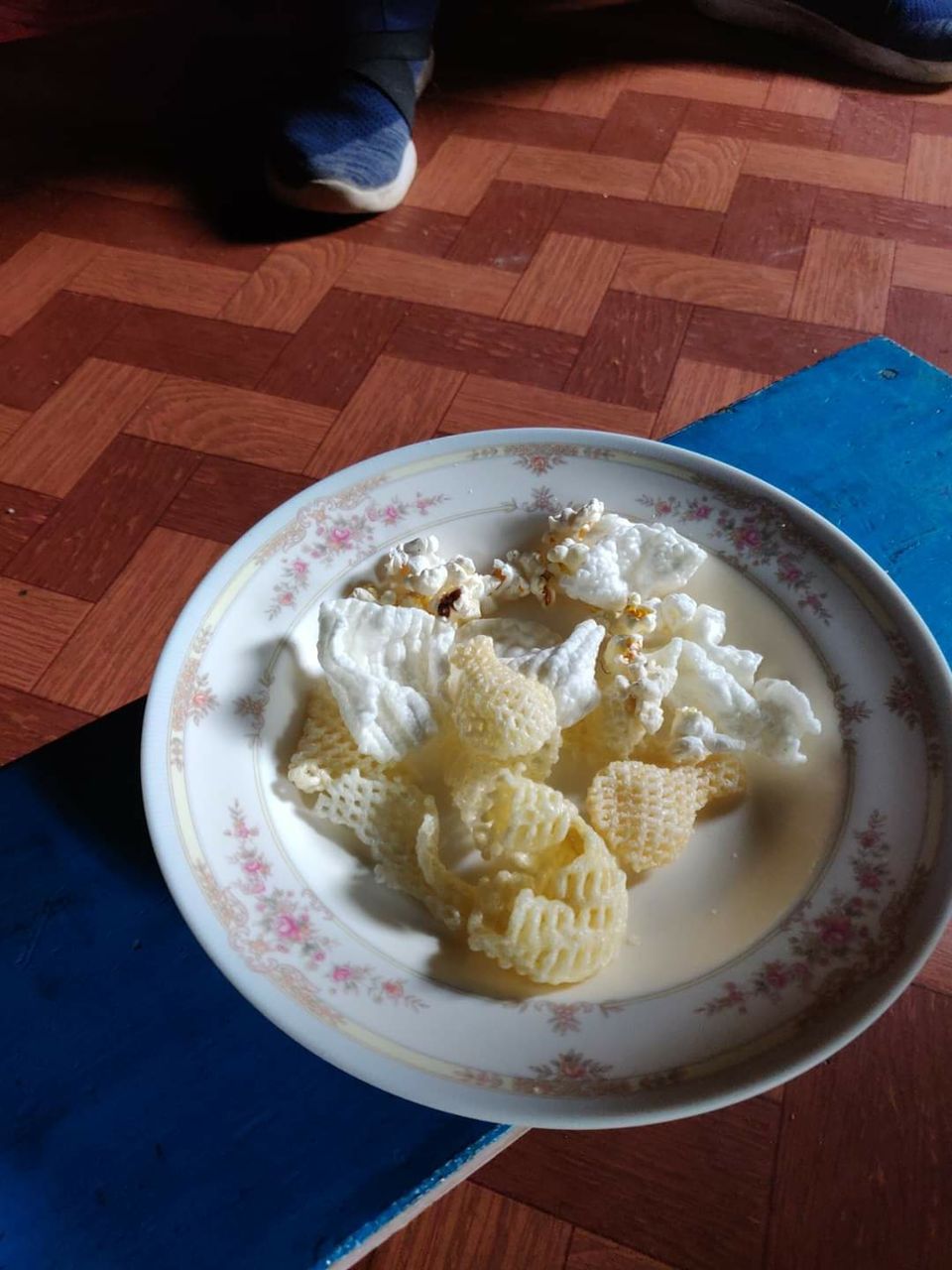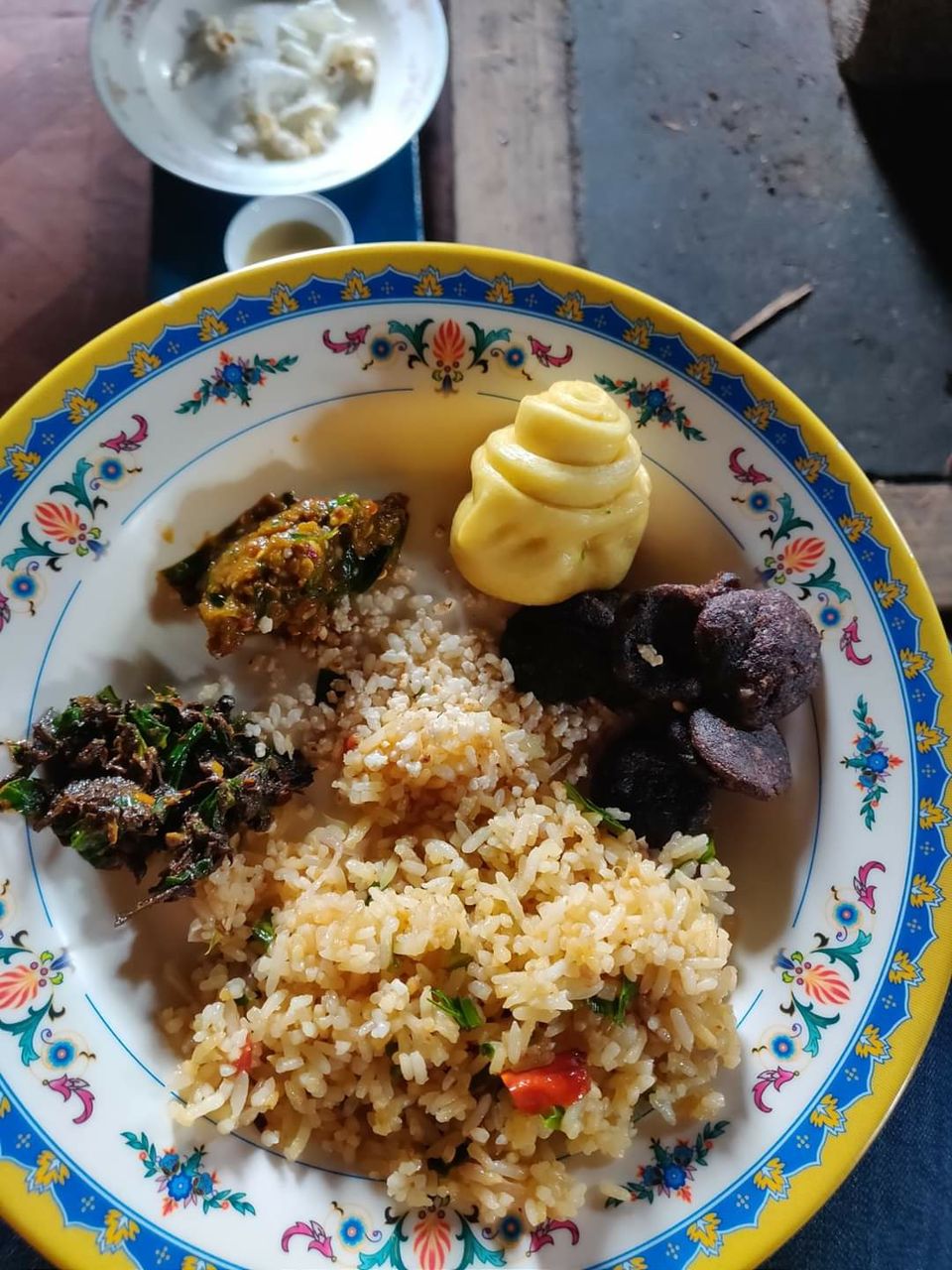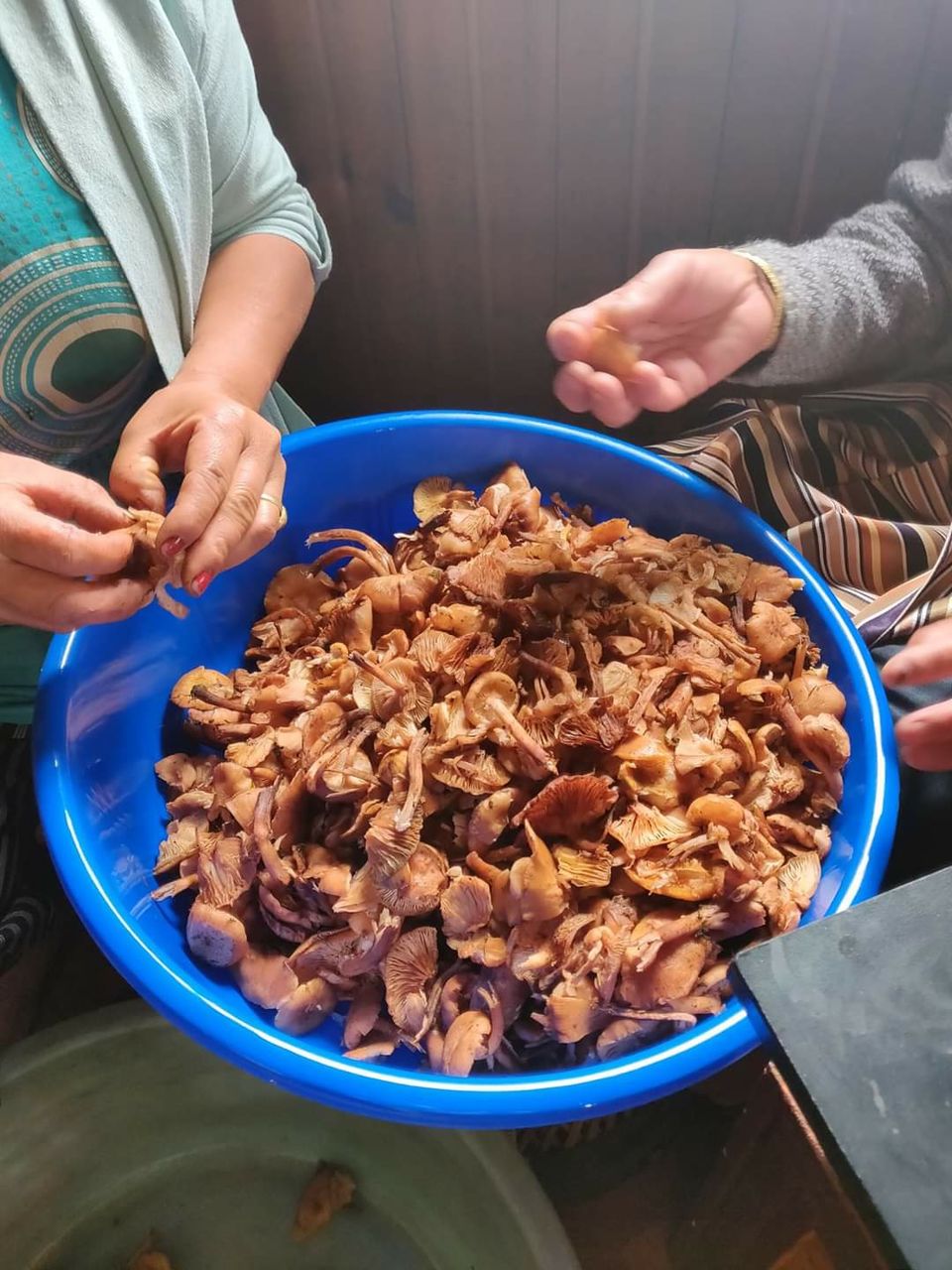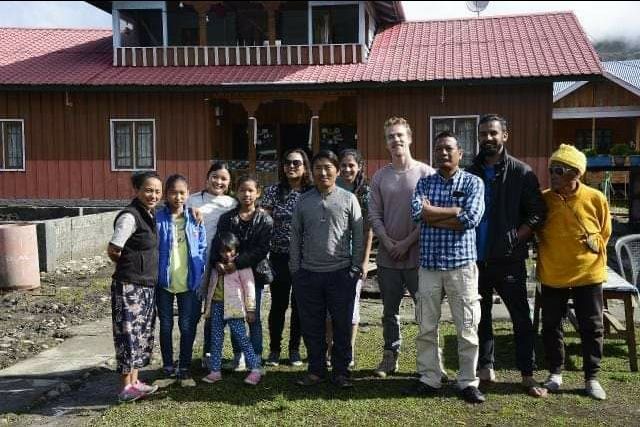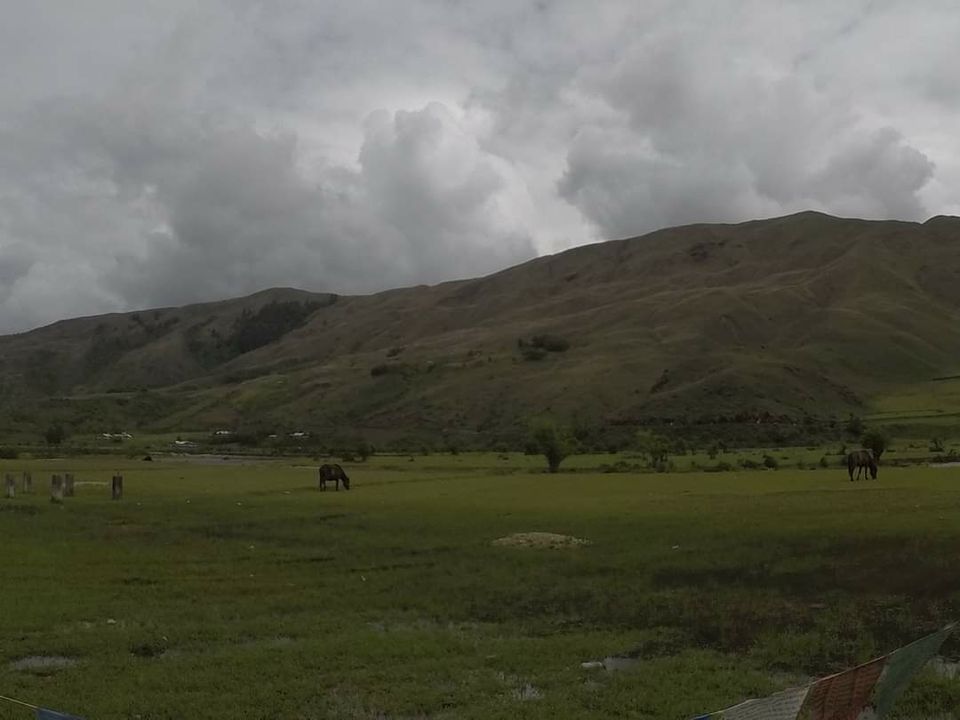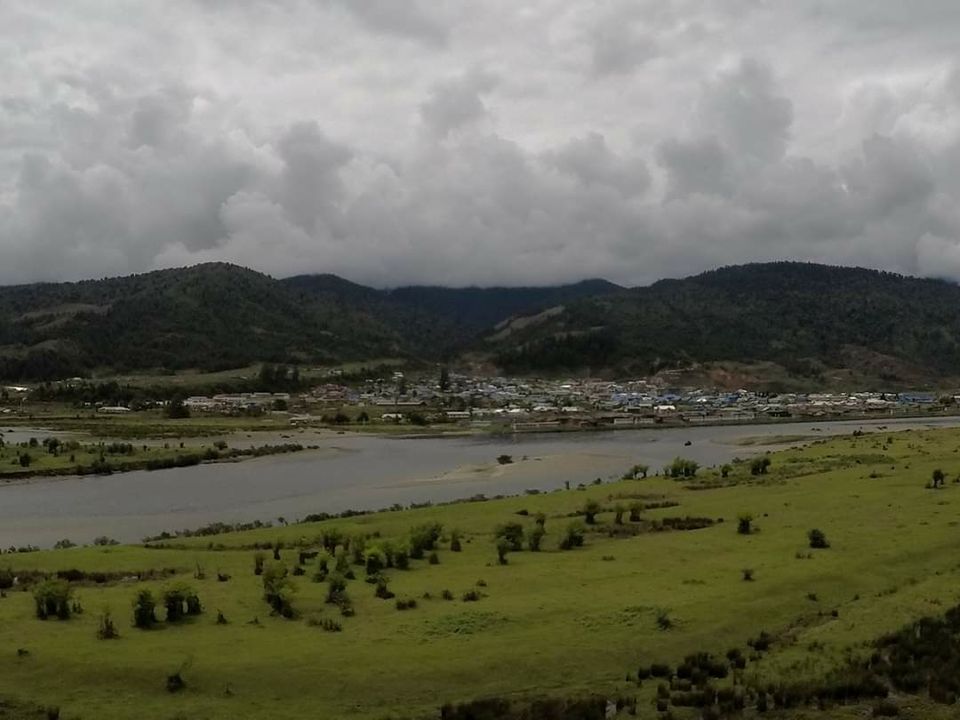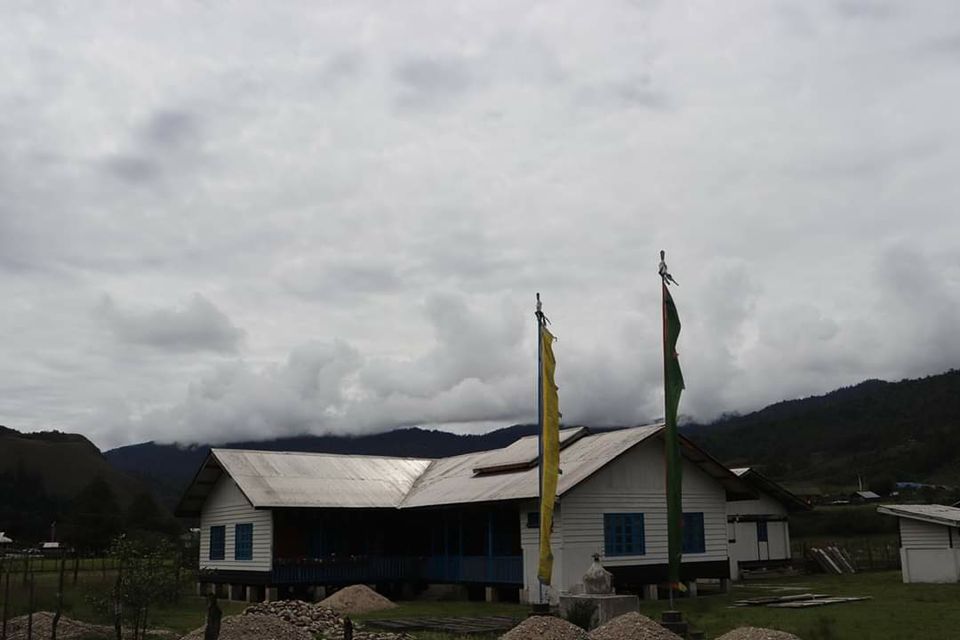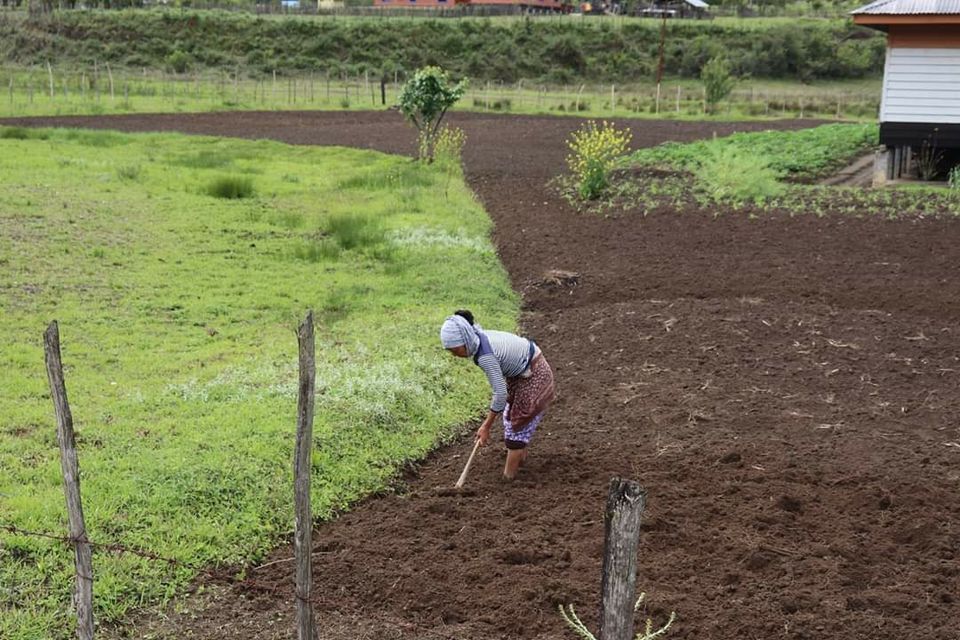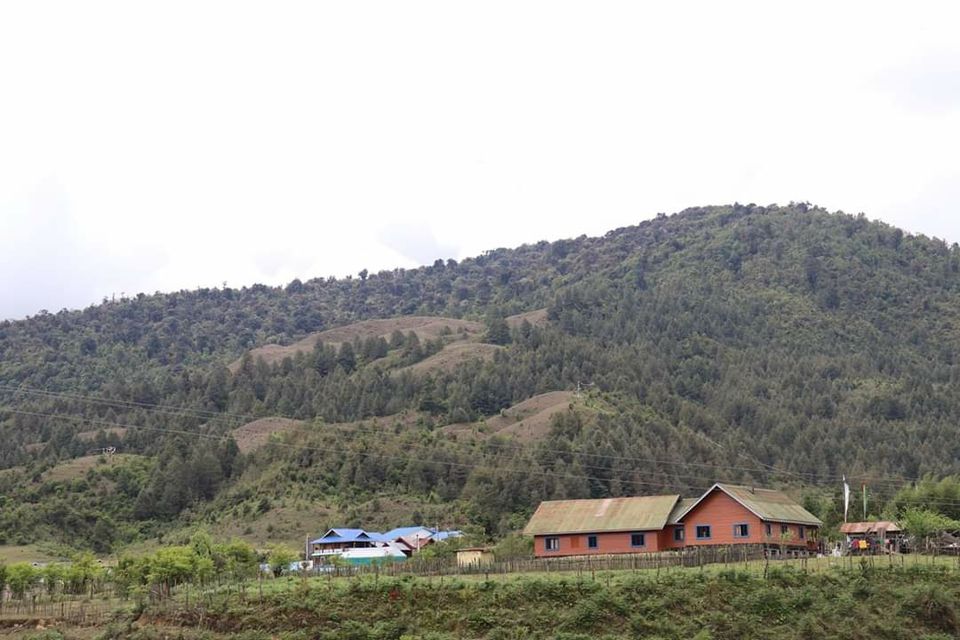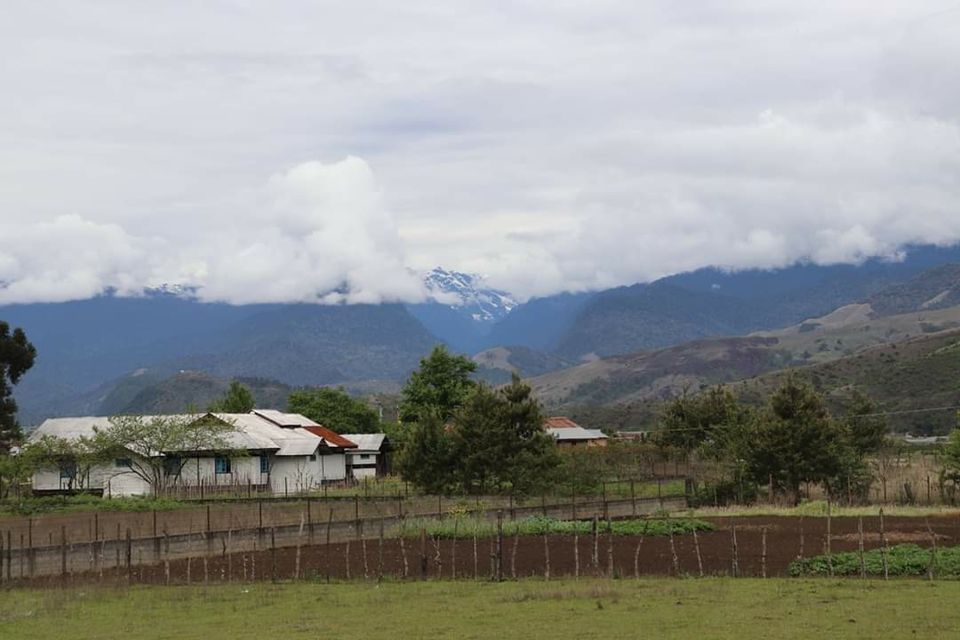 This day I took the 6:30am sumo back to Aalo. It was quite bright even at 6:30. It was pouring a lot. And I had well in advance booked a front window seat for myself. I am a traveller who enjoys the road more than the destination.
So there I was all ready with my DSLR and Go Pro not to miss a single shot. And the view was Woooowww!! I am using a lot of verbal nods in this blog because I can't really explain in words how extraordinary the view was.
There was fog, there were clouds, rain, wind all in a package. The fog was all over the narrow roads making the visibility zero. The valley looked exceptionally beautiful. There were mountains which I can vouch have never been explored by any human. So steep, distant and untouched. It was like travelling through a no man's land. I enjoyed every moment of the journey. The wind sweeping through my hair, the rain drops on my face, the cold air that brought a chill down my spine and most importantly the Music. Locals of Arunachal Pradesh are obsessed with Bollywood music. Infact they were quite excited when they learnt that I resided in Mumbai. Most of them said, "Mumbai se aaya hai? Yaha kyu aaya hai? Mumbai mein toh sab kuch hai."
"Mumbai mein aise nazarein nahi hai."
After a wonderful road journey I reached Aalo, the same circuit route I'd take on my way back home. But this time I stayed at a homestay. Reyi Homestay, is the most popular homestay in Aalo. I will be writing another blog just about the homestay as I cannot explain the beauty of the place in one day's summary. The hosts were very warm and hospitable. The food had the traditional Arunachali taste to it. The homestay is made on a wooden foundation. That's how traditional houses were built in Aalo. And the view from the homestay was just unbelievable. The entire area which you could see from the homestay belonged to the homestay owner. I had taken the cheapest room in the homestay but trust me I had the best view of all. I didn't have to go to the balcony to see the view. My room had large windows, and I named the room, Hawa Mahal, it was so cozy and the view could be seen whilst I sat on my bed.
During dinner at Reyi Homestay, I tried the third and the most famous drink in Arunachal. Apong.
Apong, is a barley beer made with the ash of barley leaves giving it a smokey flavour. Each tribe of Arunachal has their own unique way of making this drink. The one I tried was made by the Adi tribes and was greenish in colour. Some Apongs are black in colour too. The taste was exceptional and intoxicating.
Food had a local pork dish, chicken, fruits and dal rice the staple diet. I am not a pork eater but my fellow travellers enjoyed the dish.
The stay was so peaceful. I slept early that night as I had to leave for Pasighat the next morning.
I reached Pasighat in the evening, it was pouring a lot with thunderstorm as there was a cyclone situation (Cyclone Fani of 2019) and it rained more than usual. I stayed in a hotel as the next day I had to take a train back to Guwahati and I had like over a day to spend in Pasighat.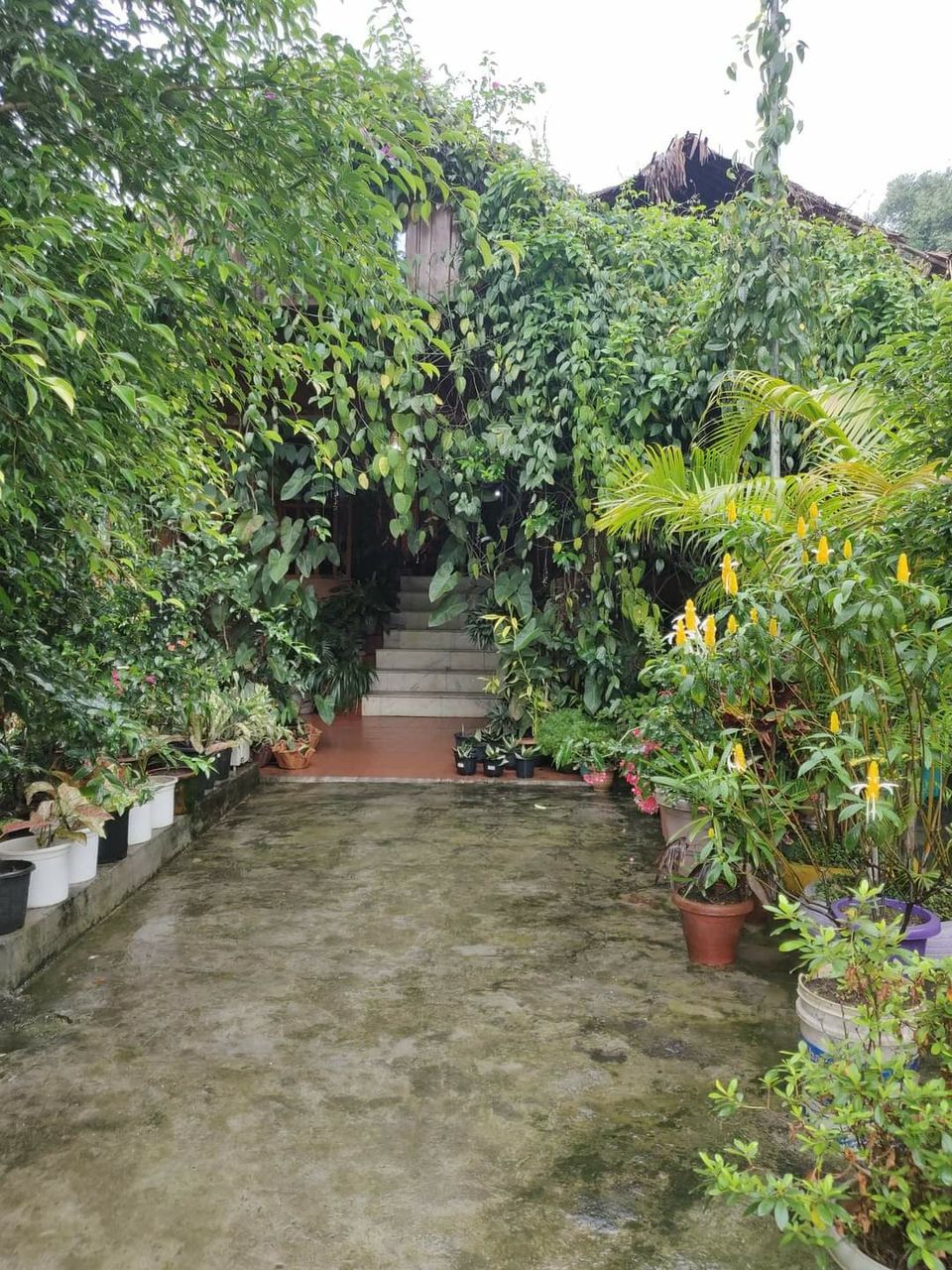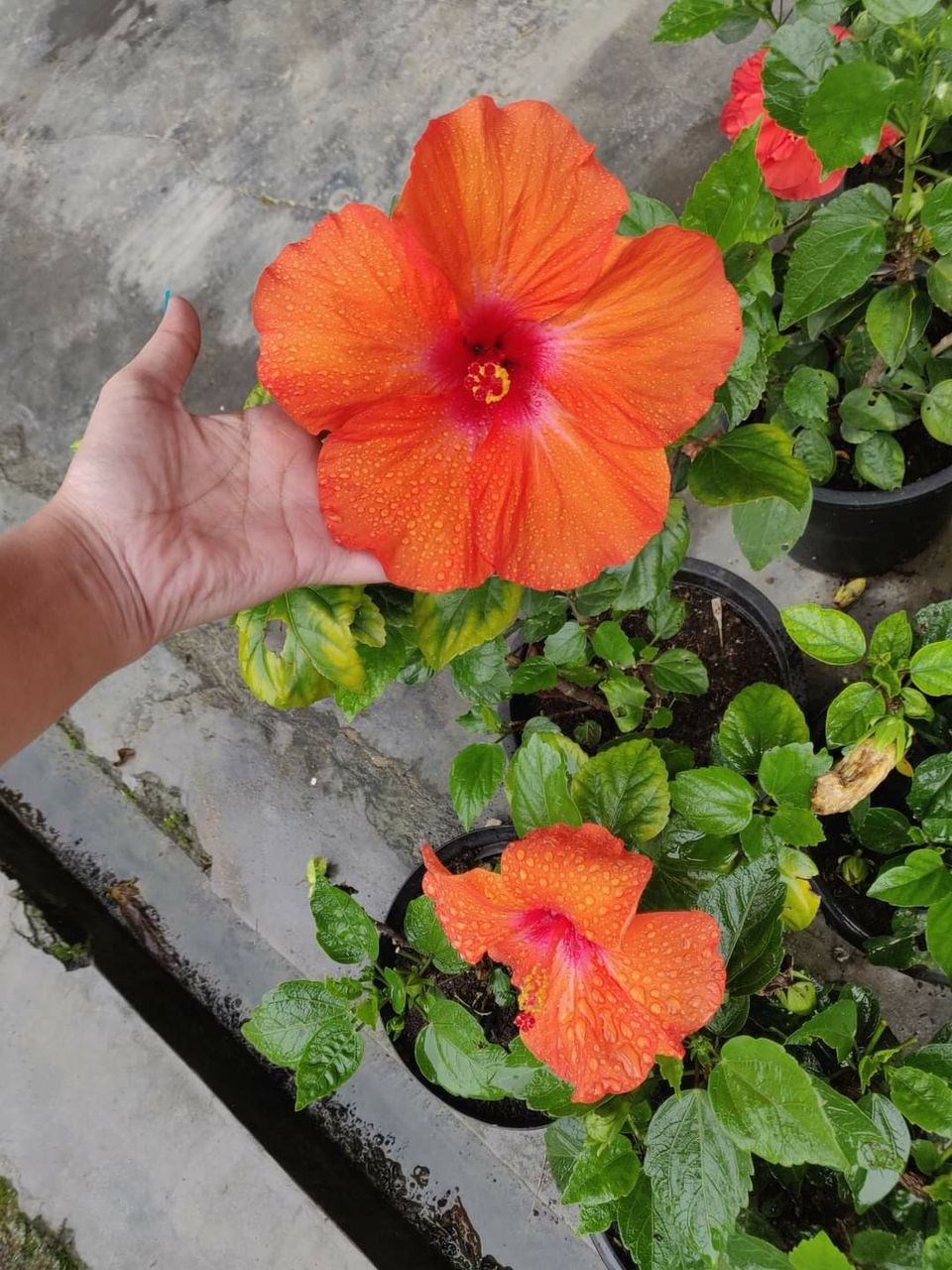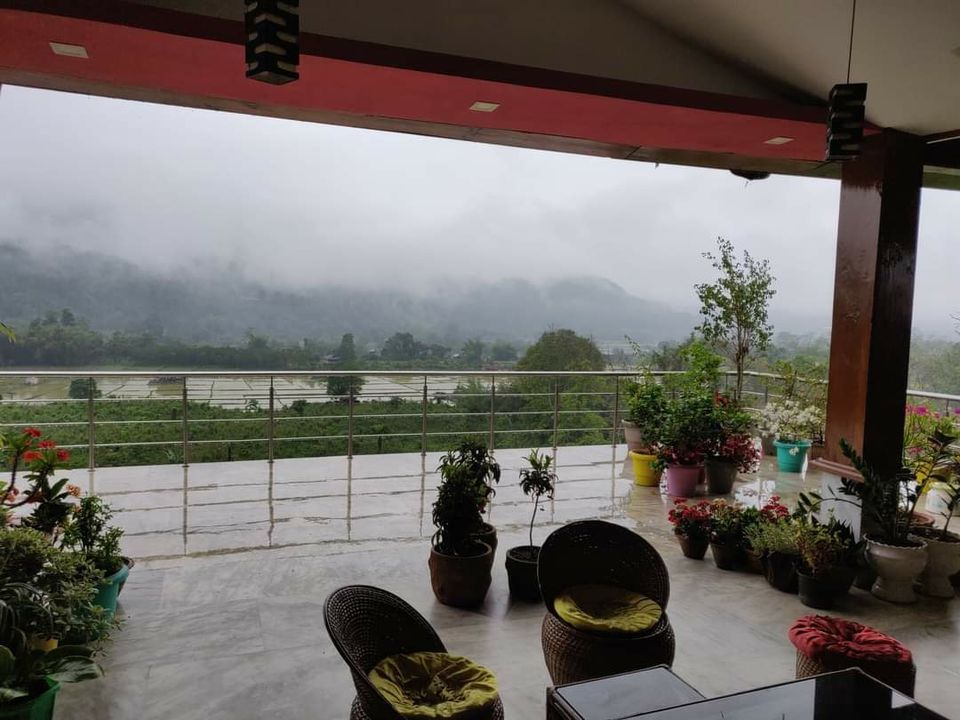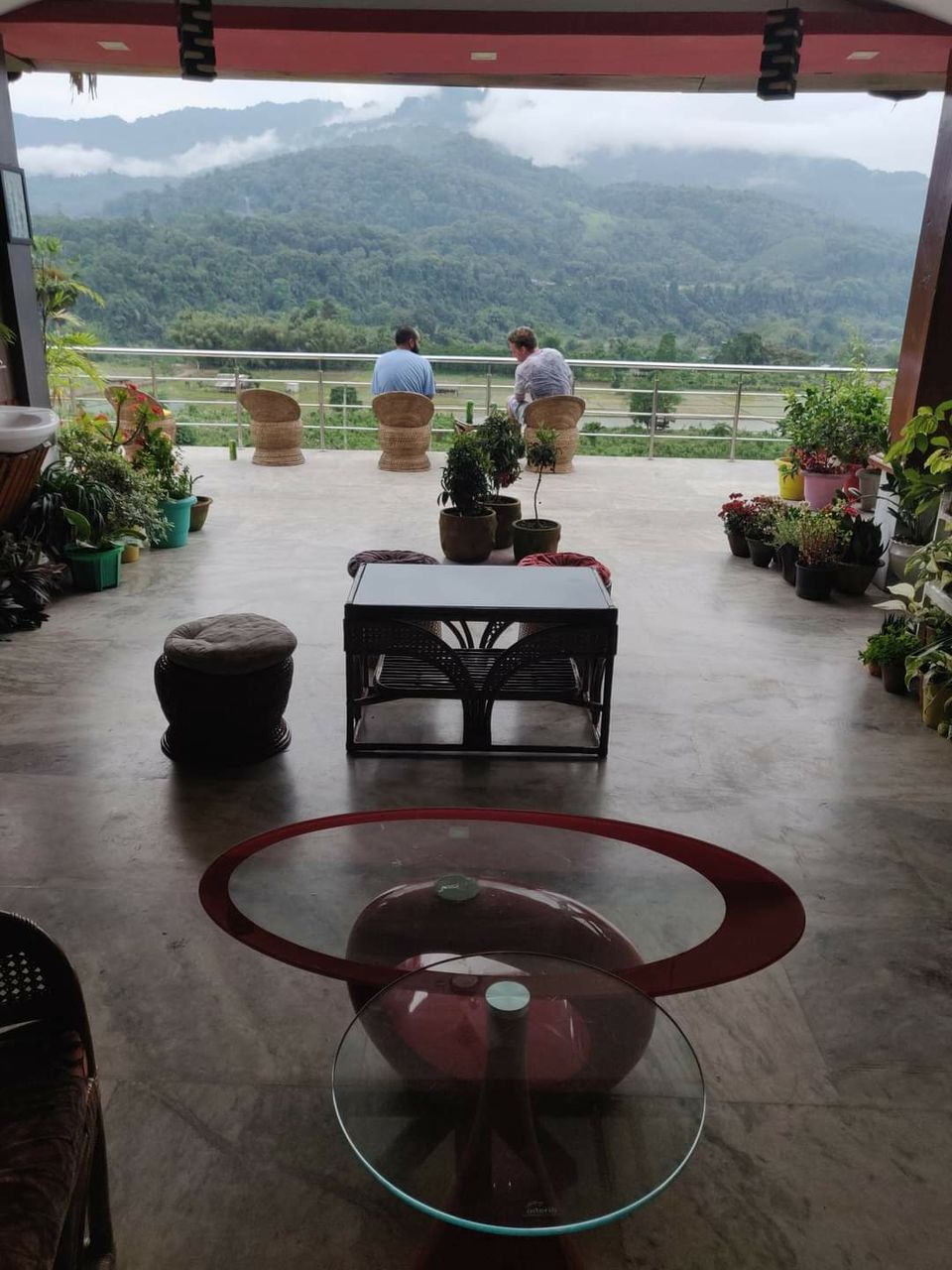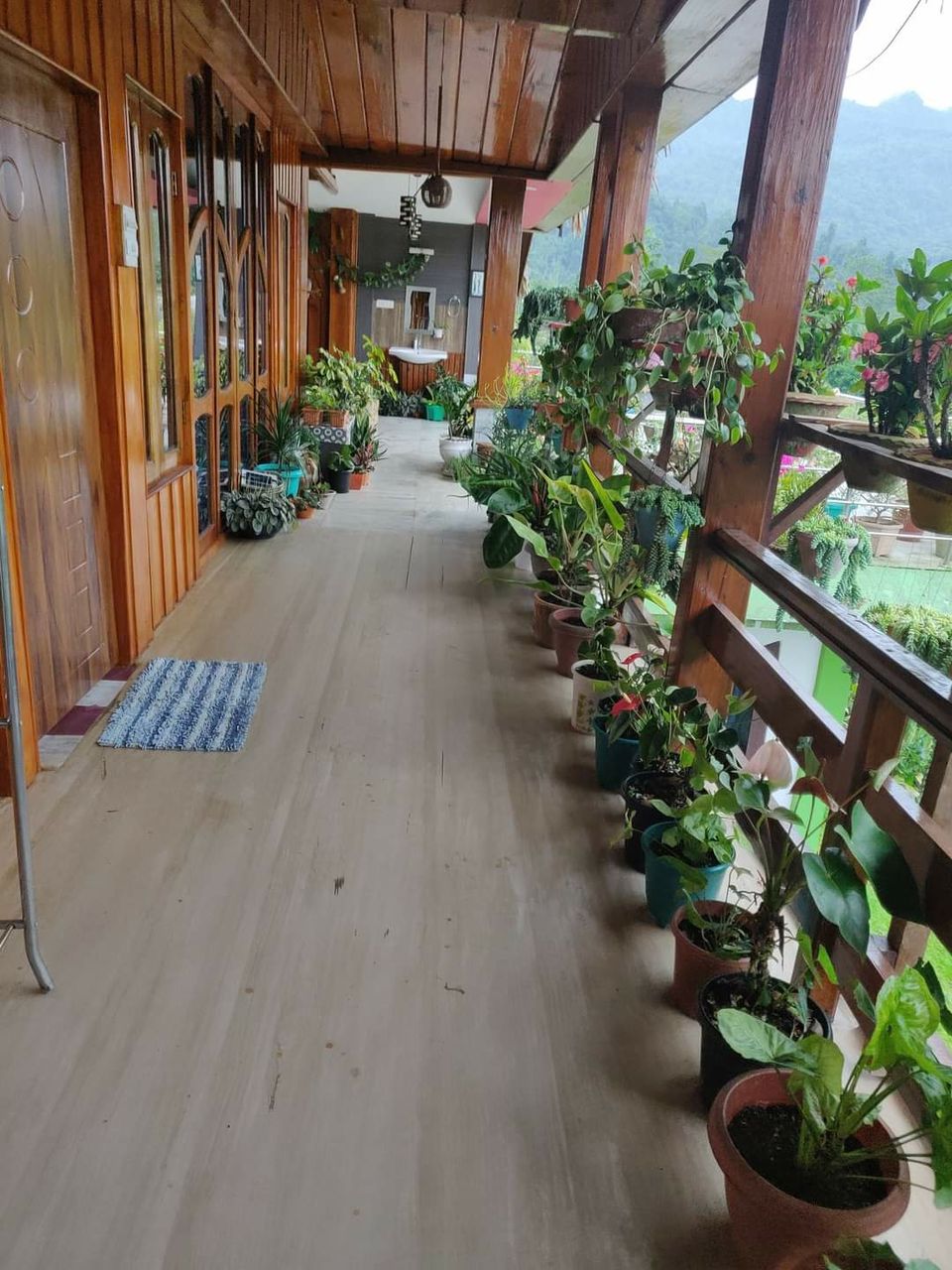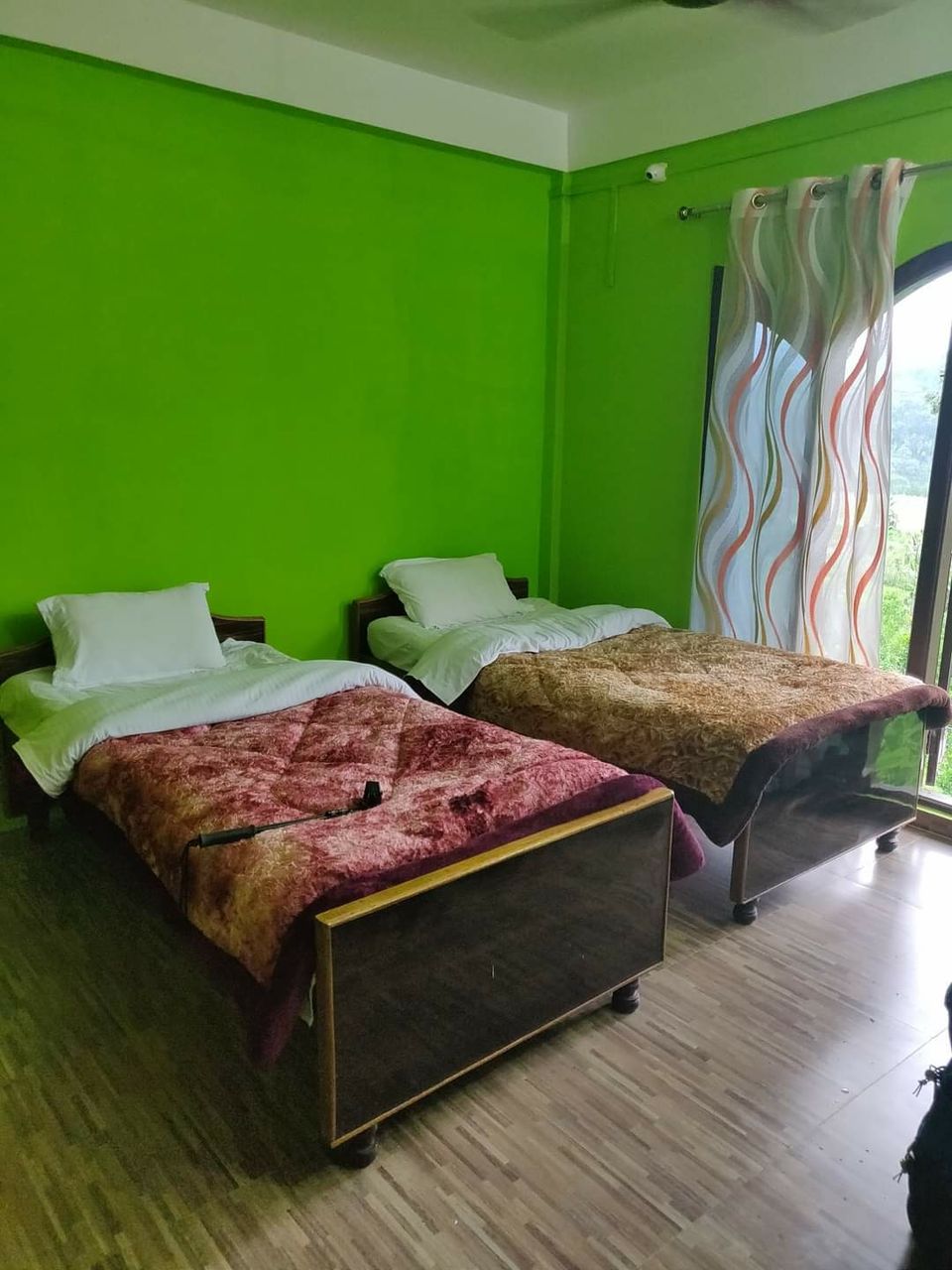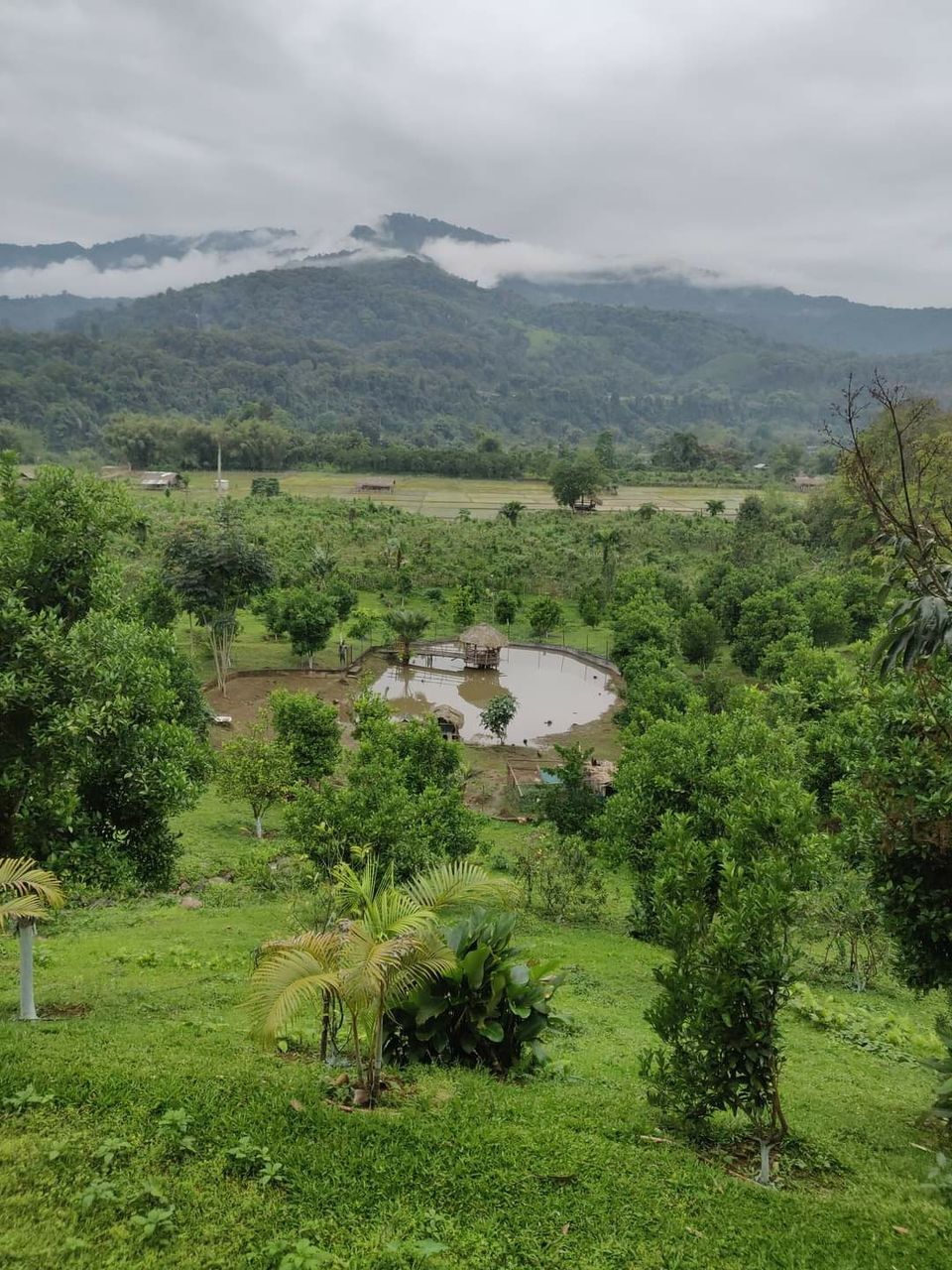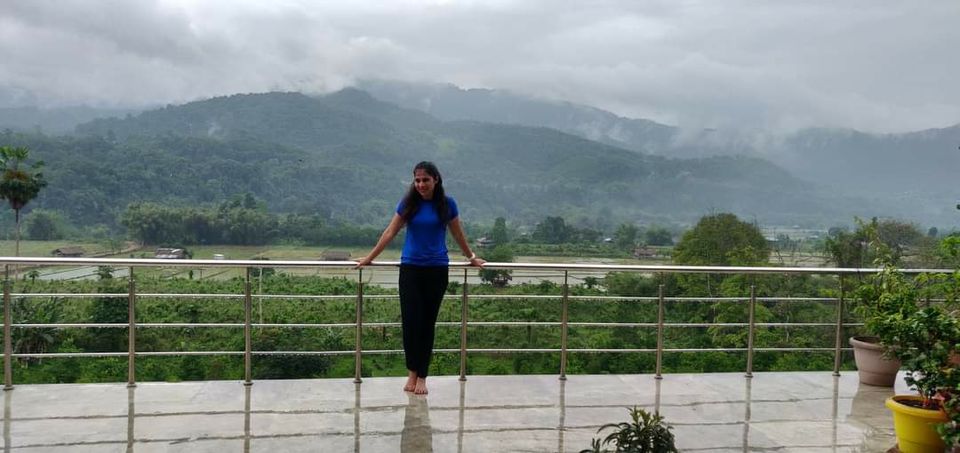 The next morning I went shopping in the local market. I like to local spices and souvenirs on every trip. So I picked up some dried red chillies, called Silapathar chillies, they are a little less spicier than Naga chillies. I picked up some local masala. One thing I noticed, people here include bamboo shoots in a lot of their dishes. Also, some women were selling silk worms. Which upon enquiry I get to know that locals take home and eat after boiling or frying it. It's a part of their diet. I also picked up some dark jaggery. And a sovereign cup with a dragon print on it. I forgot to mention I had picked up some Tibetan flags and fridge magnets from Mechuka. After shopping I ate at a cafe called Cafe Chu. Had an amazing soup and some sandwich. Delicious much!
The same evening I took a tuk tuk back to Murkongselek station. As we had some time in hand we decided to have dinner at a local restaurant, not fancy, just outside the station.
I had noticed one drink in Arunachal called Drinko, which is basically a litchi juice. I had carried some on my Mechuka-La trek to stay away from dehydration. It was so delicious I carried a 12 pack home for mom. And she loved it too.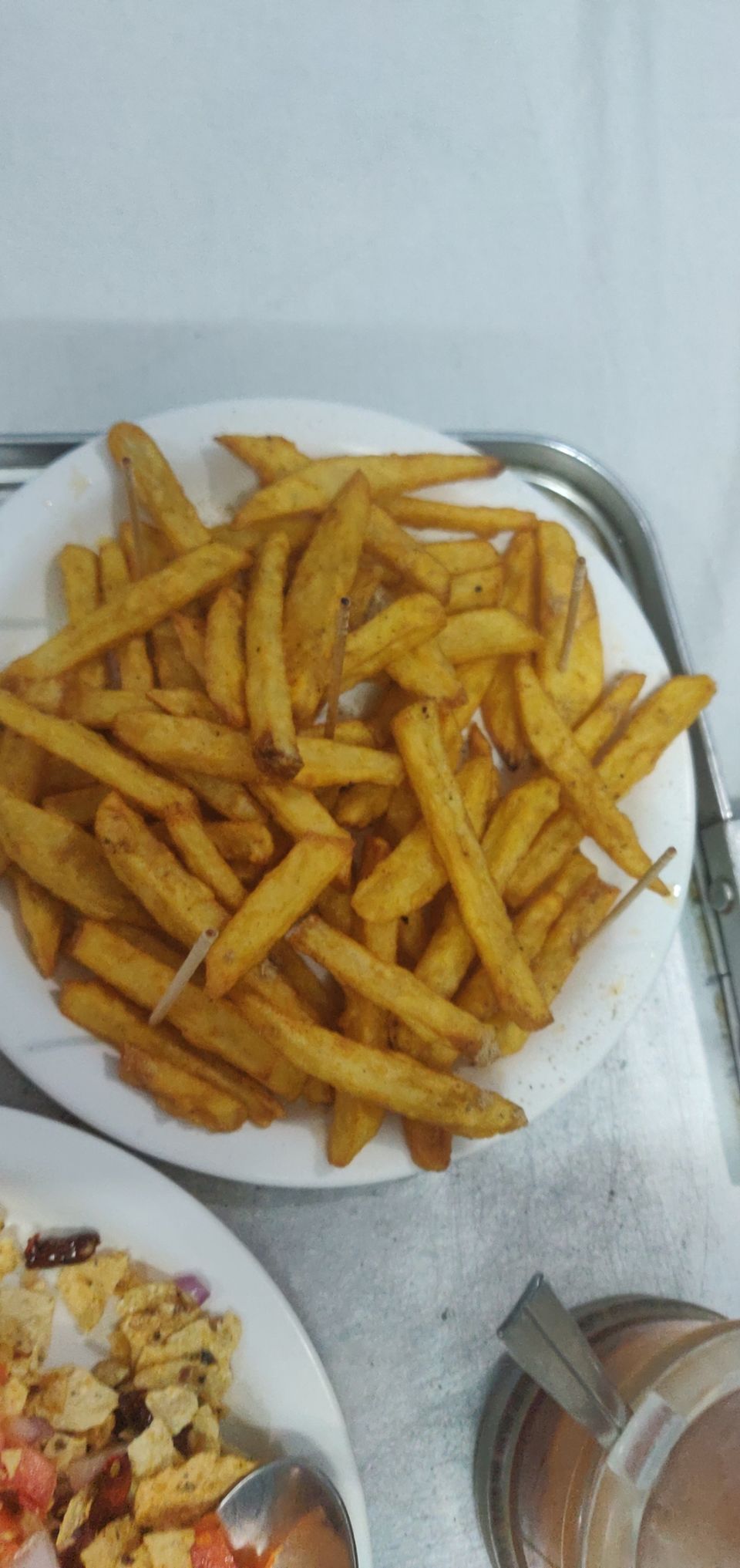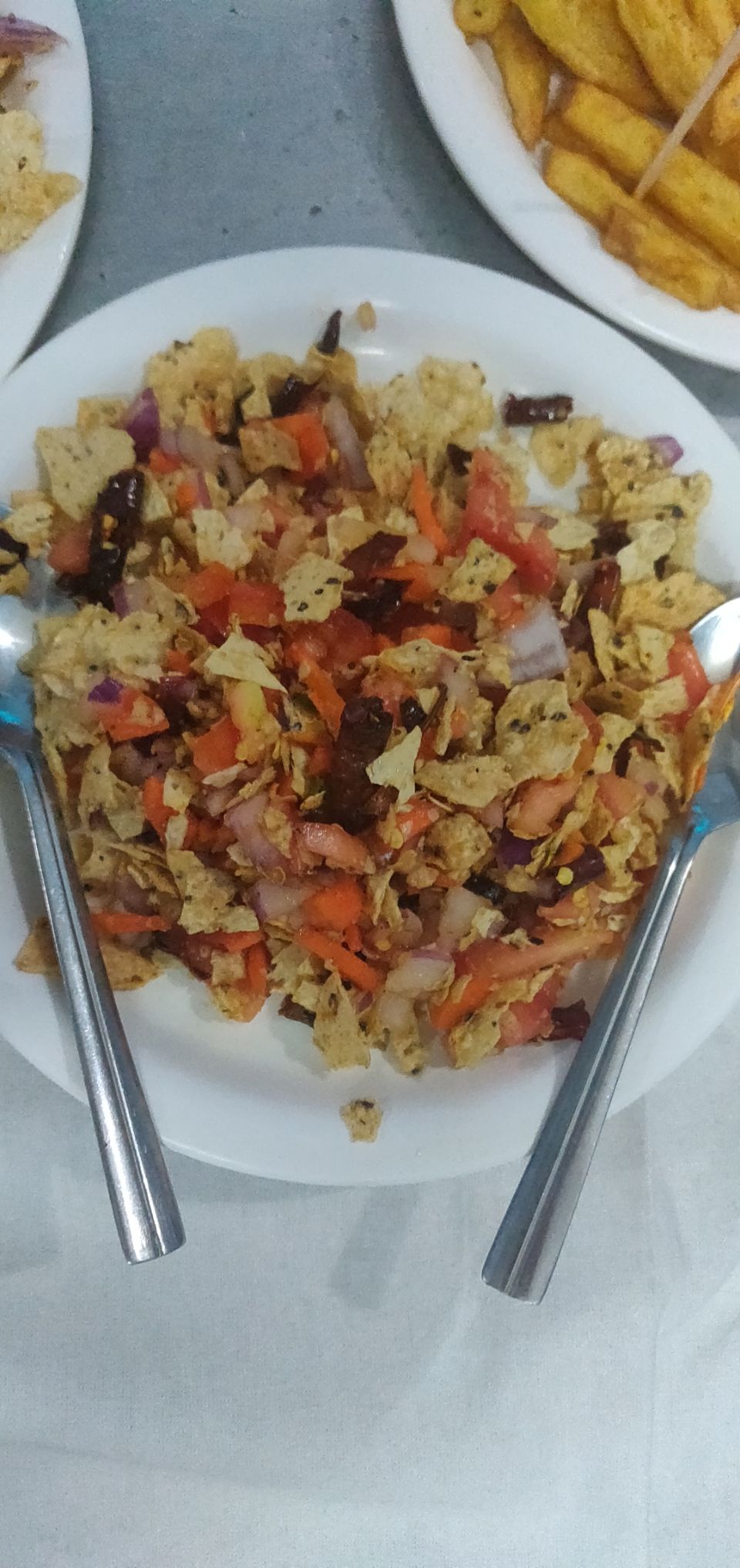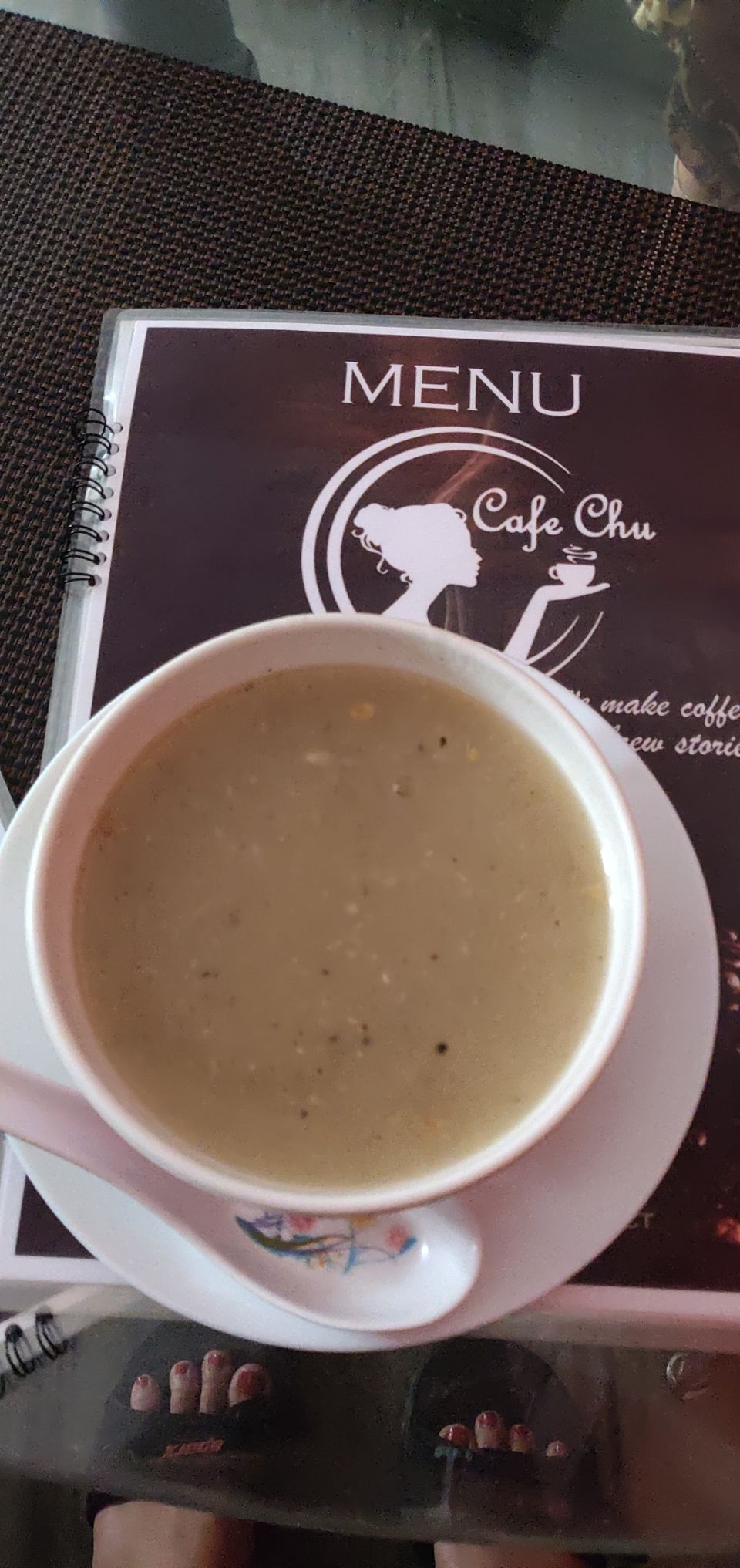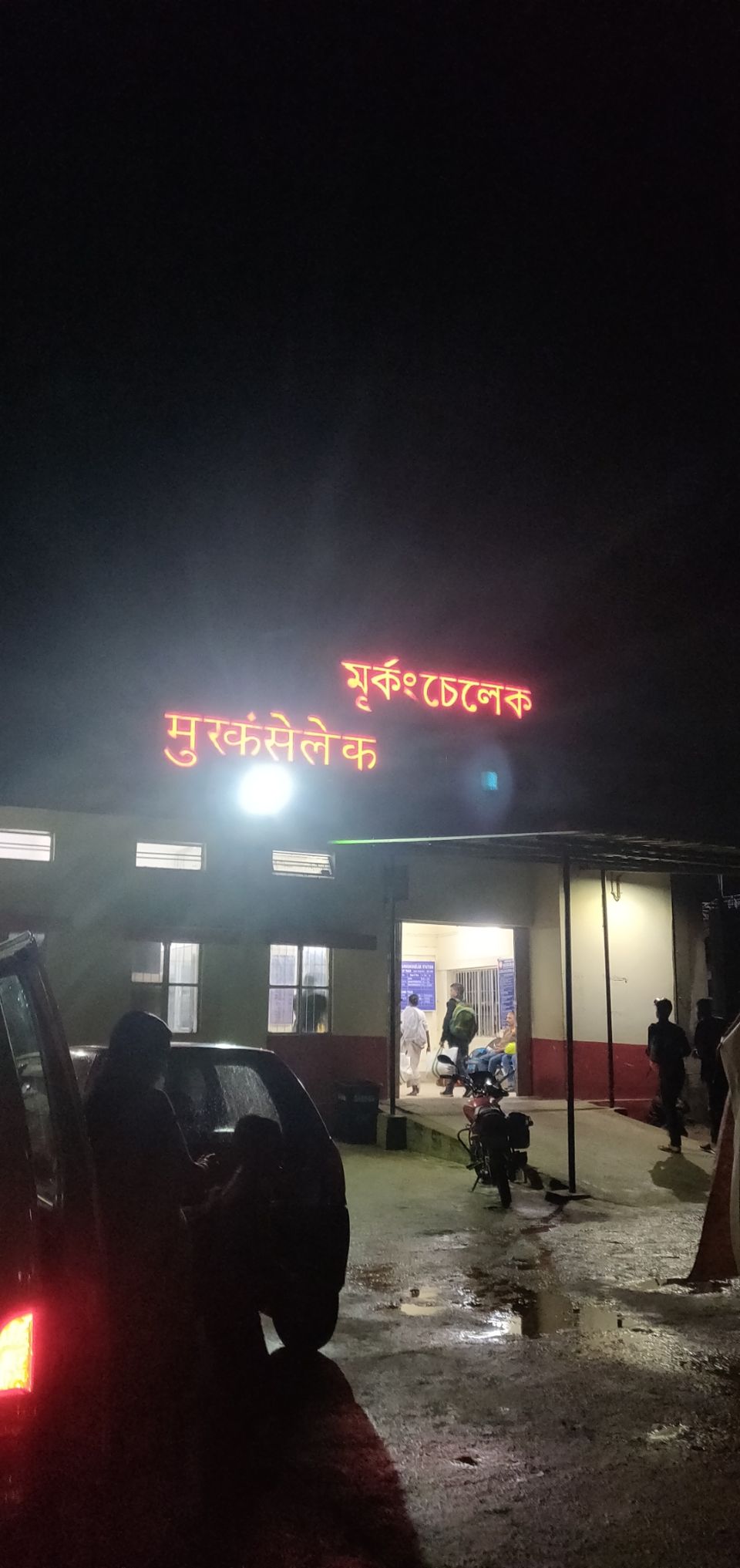 I took the 7:30 pm train from Murkongselek to Guwahati. Which reached Guwahati at 8:30 am. It was hard to part ways with friends I met on my journey. Though it was a solo trip I met some really amazing people and bagged memories for a lifetime.
I had a flight that afternoon so I checked in a hotel very close to the airport to freshen up.
Whenever I travel to Northeast, on my way back home I usually take a connecting flight from Kolkata because I like to spend sometime having a meal and pick up some sweets from Kolkata.
I enjoy the famous Katla and Vetki fishes which are famous in Kolkata and this time as well I visited the Gateway Continental Hotel for Katla and Vetki. No it's not a five star hotel it's a reasonable priced restaurant just outside the airport. After my delicious meal I visited a sweet shop called Adiram's which is right next to the Gateway Continental Hotel.
I picked up some baked Sondesh, Pedas, Barfis, Halwas for my mom because she's got a sweet tooth and no other sweet shop can compete with the taste of sweets like the shops in Kolkata.
Travelling to Northeast India, has always been a very soul touching experience for me. The beauty of North east India never failed to amaze me. My visit to the Mechuka valley was the most awakening experience of my life. The 9 days journey was a complete social detox. For four days with no network was the maximum I've stayed without internet and every moment of it was worth it.
For those who have always wanted to visit a place which is completely touched with nature and makes you connect spiritually to your soul, Mechuka is the place you should visit.
I have another blog giving a detailed information about costs,travel routes,transportation and places to stay. You can visit the blog to plan the budget for the trip: