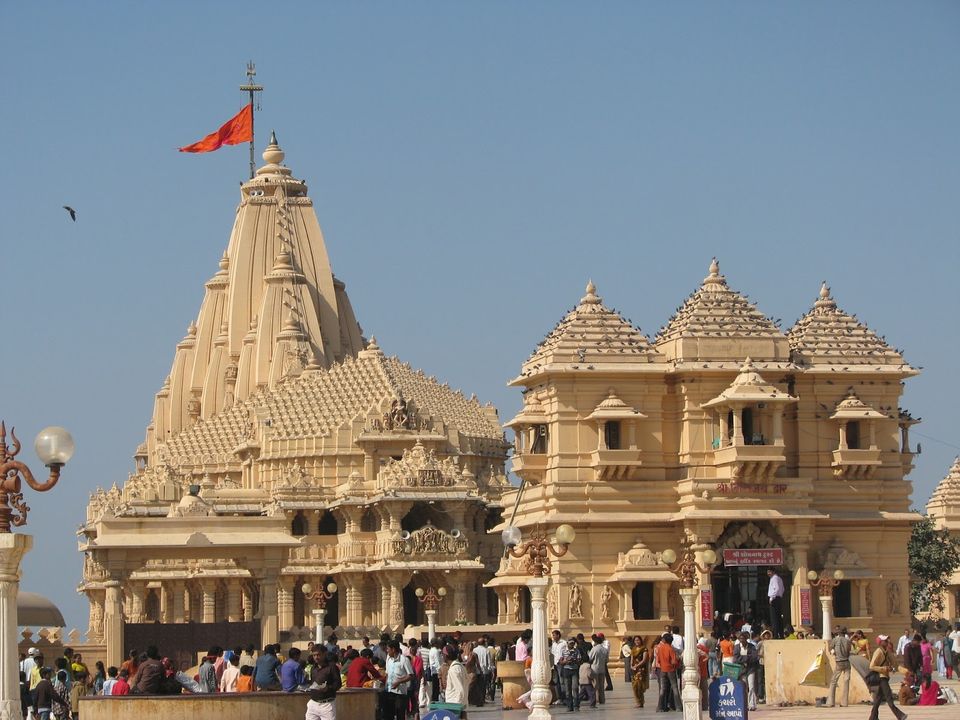 Often experienced incidents never break the regularity of our everyday life. But what if we do witness something beyond our explanation? It is such a story from my younger winter diary. I was traveling to Gujarat with my family. The trip was merely a conducted one. There was nothing to explore much in the city of aggression. There God was a 'patent' for the riches and myth for the untouchables. Still I was wondering with my everlasting Wanderlust. And the God chuckled.
With a mind-full hesitation and doubt when I entered in famous Somnath Temple then it was lunch time of Beloved Lord Shiva. Priests were offering him 'Bhoga' (food especially made for the God) with chanting, Drums, and Trumpets. The temple was full of followers from nine to ninety-joining their hands and 'begging their minds' with so many well-cashed offerings. I could not stand there for a long time. My body was not accustomed with such loud music and crowd. I left the main temple and sat on a bench set on the rim of the hill inside the temple territory.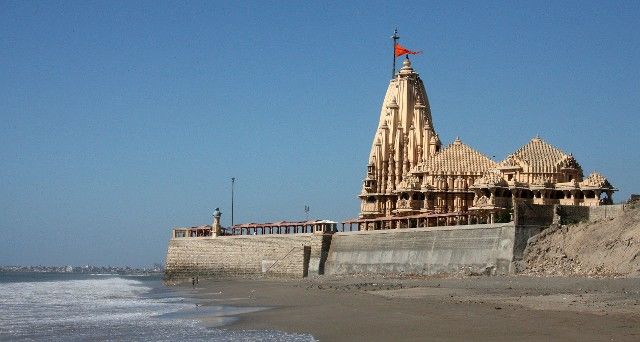 My mind was full of emptiness. There was nothing much with me in my pocket to offer the God. I was sad. I was gazing the waves of the sea. Suddenly, a noise took my attention. I looked back and saw a lift-man was shouting on an old lady. I went closer and saw that old, alone and helpless woman was standing in front of the temple stairs. She could not come down and was asking for help to the lift man- Can you please get me down through the lift (Mujhe Lift se niche le jao gi kya)? Against her such helpless demand the lift-man was rejecting and shouting on her. He was asking her to go through the stairs (Siri se chali Jao). I stood for few minutes and evidenced such conversation.
Suddenly, the woman asked me to come close to her. I went and holding my hands she whispered- can you help me to get down ( Mujhe Niche tak le jao gi beta)? I followed her. Taking her into my lap I took her to the special van that temple comity has designed for poor and disable ones. She blessed me and left.
There was nothing to astonish in this story. But, to me that very afternoon I did not worship only but I touched my God. My mind was no emptier. My mind was no more hesitated. I found an ocean of joy inside me- I did the magical worship. I served my God- My 'Man God'.