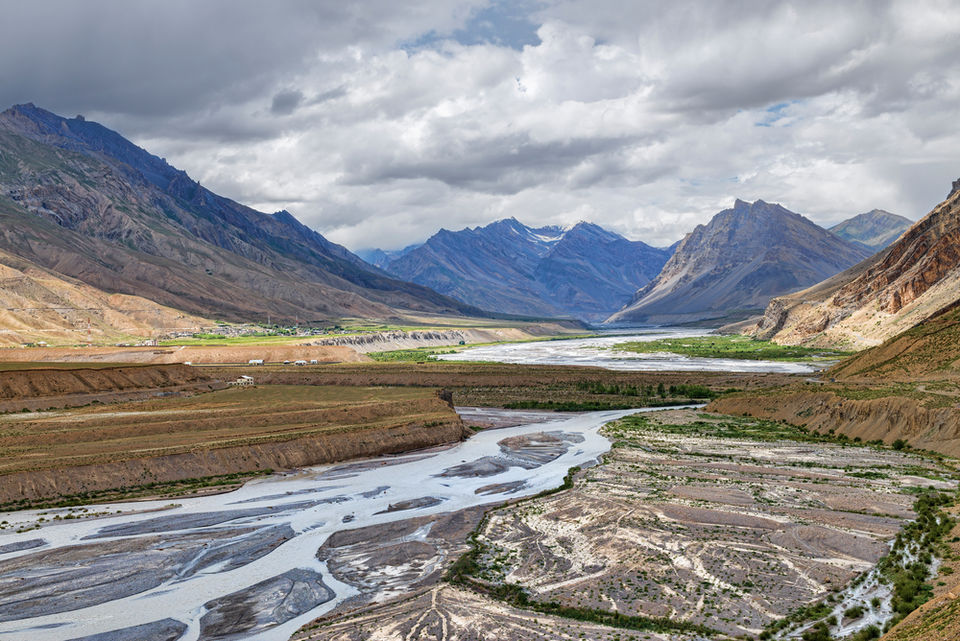 Spiti, the cold desert on the northeastern part of Indian state of Himachal Pradesh, is a traveler's paradise. Although there are plenty of backpackers' den in Himachal Pradesh, I started my months long solo backpacking across India from this wonderland! The wide, arid and barren valley stretched on both sides of the Spiti river offers an unique experience to every traveler. The topography is very similar to that of the high altitude Tibetan plateau.
From Kunjum La at the north to Samdo at the south, the valley stretches for a long 150km. There are numerous places to explore in between these limits and a week is a very short time to do justice to Spiti. Yet, here is a tailor made itinerary for the must visit places in Spiti Valley which can be covered in a week.
Route- Spiti Valley can be travelled either from Shimla or Manali. While it is advisable to start from Shimla and gradually gain altitude to exit via Manali, this route takes longer time. If you have lesser time in hand, do it from Manali side. Note that the Manali side of the road is closed during winter(November to April). I have written a Manali-Spiti-Shimla route here, but you can also do a Manali-Spiti-Manali route.
Day 01 - Manali to Kaza (overnight at Kaza)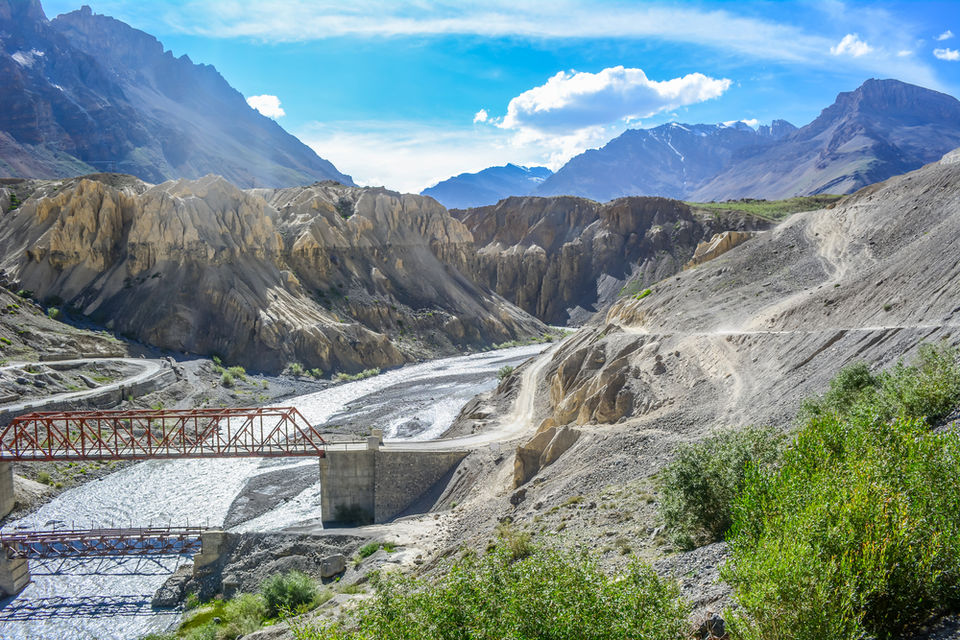 -> Start very early in the morning for Kaza. It takes almost 11hrs via breathtaking landscape and dangerous road (or no road!).
-> After crossing 2 high altitude passes Rohtang la(3,979 m) and Kunjum La(4,551 m) you will Kaza.
-> Check into the hotel and visit Kaza monastery.
DAY 02 - Kaza -> Langza, Hikkim, Komik -> Kaza (overnight at Kaza)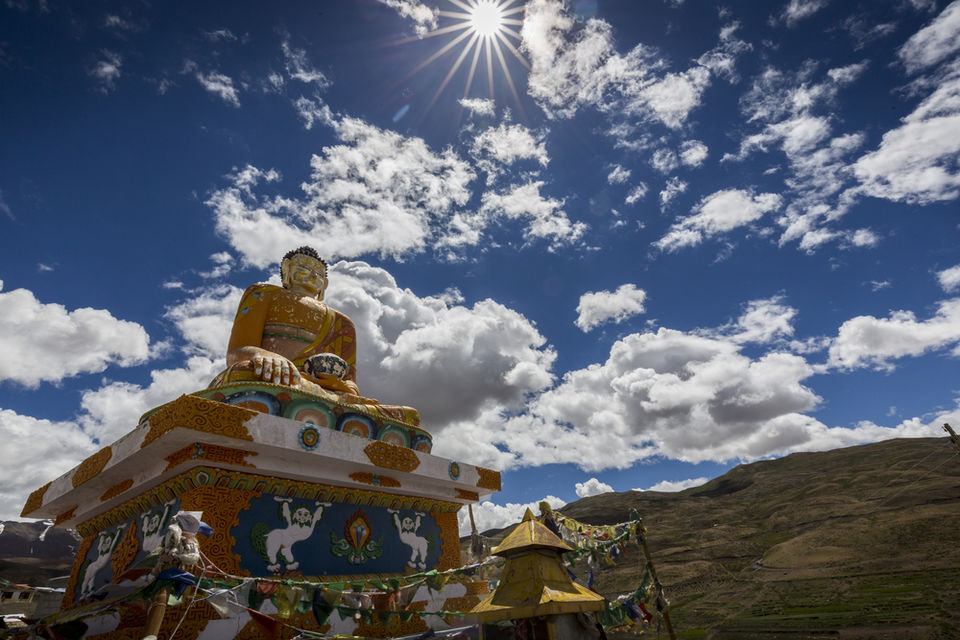 -> After breakfast head for a whole day excursion to Langza, Hikkim and Komik. You can hire a car for the whole day as that is the best way to cover these 3 villages in one day.
->Situated at 4400mtrs, Langza is a beautiful high altitude village near Kaza. A Giant statue of Lord Budhha overlooking the valley, breathtaking view of Chau Chau Kang Nelda peak and rustic mud houses are in store here.
->Hikkim is a very small high altitude village hosting the highest post office in the world at 4400mtrs. Both Hikkim and Komik, 2 km southeast of Hikkim at 4520mtrs, have people living throughout the year.
DAY 03- Kaza -> Ki, Kibber, Gette, Tashigang-> Kaza (Overnight at Kaza)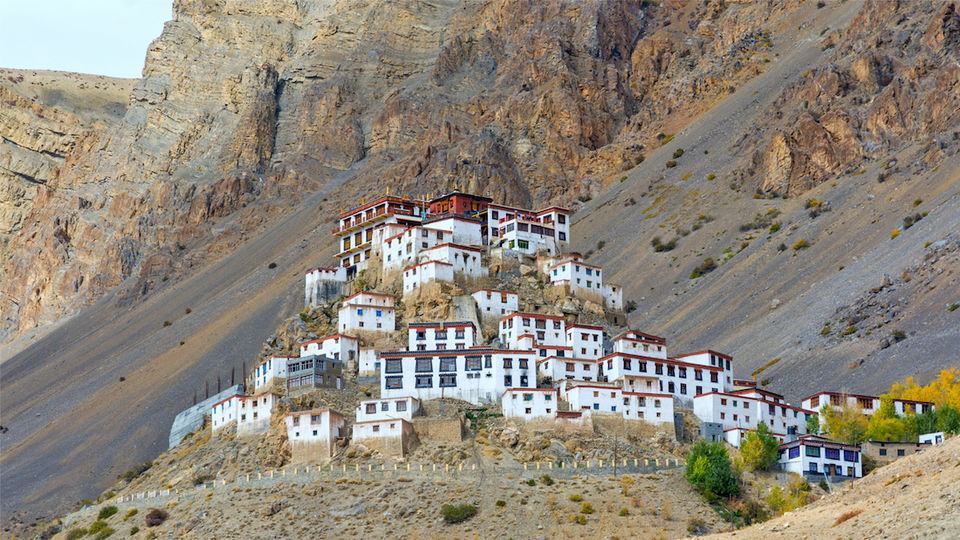 -> Start after breakfast from Kaza to Key monastery. It is one of the oldest and grandest monasteries in Spiti Valley. Do not miss going at the roof top!
-> Kibber, Gette and Tashigang are all high altitude villages with breathtaking valley views. You should not miss this at any cost!
DAY 04 - Kaza ->(1.5hrs) Dhankar-> (1.5hrs)Tabo (Overnight at Tabo)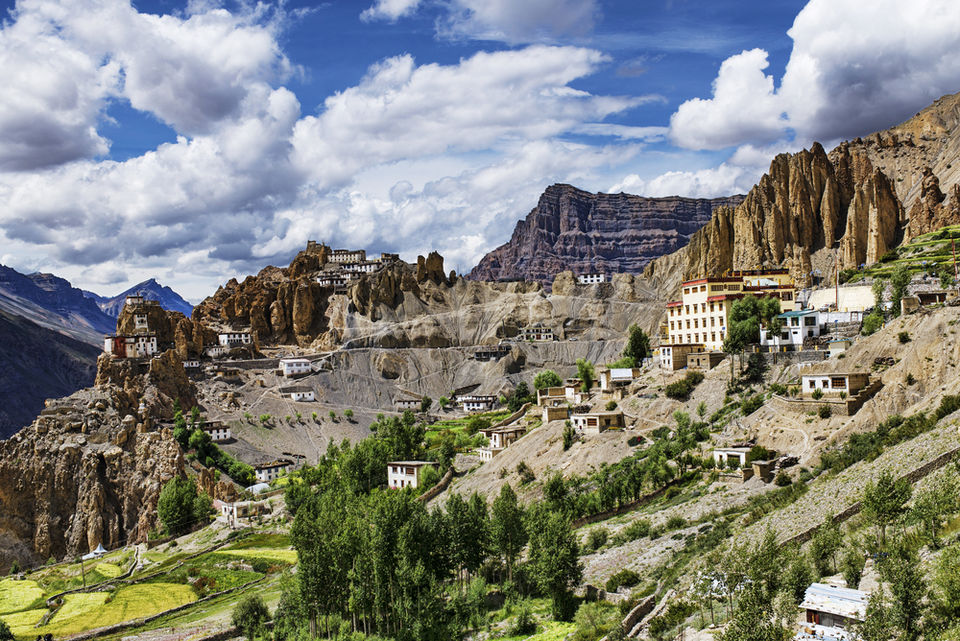 -> Start after breakfast and reach Dhankar to see the century-old fort style Dhankar monastery, the village built over cliffs and a trek to the Dhankar lake(3km) trek are not be missed.
-> Post lunch, leave for Tabo. Upon reaching check into homestay and go explore the medication caves hanging against the cliffs above Tabo village.
-> The Tabo village is best seen from above the caves during sunset.
Day 05 - Tabo -> Guy -> Nako (overnight at Nako)

-> Visit the century old Tabo monastery at the wee hours of morning. The place takes a surreal form with morning prayer echoing around. It is known as the Ajanta of Himalaya for the beautiful ancient wall paintings inside the monastery walls.
-> After breakfast leave for Nako. Take a detour to Guy on the way to visit Guy Monastery where a 500years old mummy is exhibited.
-> Check into Nako homestay and stroll along the narrow lanes of the village to see the Nako Lake and gompha.
Day 06 - Nako -> Kalpa (Overnight at Kalpa)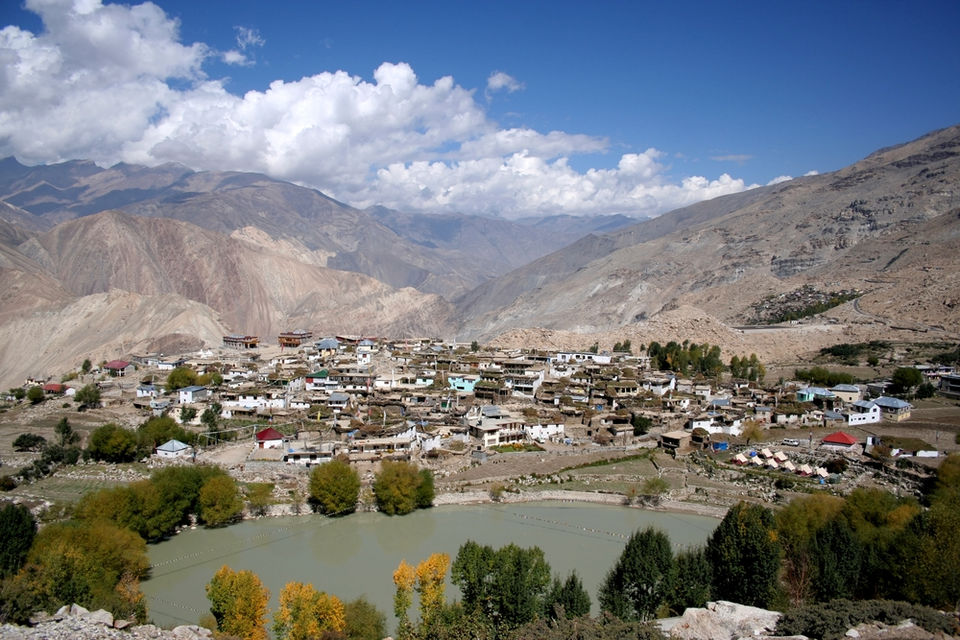 -> Start very early in the morning for Kalpa. It is a 100km long journey through beautiful landscape.
-> Upon reaching Kalpa take leisurely stroll around the Kalpa centre near bus stand to experience this unique architected place.
-> Pay a visit to the main kalpa temple, the view of kinnaur kailash peak is amazing from here.
Day 07 - Kalpa to Shimla
-> Bid goodbye to the imposing snow peaks and get ready for one of the longest journey of the trip. It takes around 12 hrs to reach Shimla which is little more than 200kms away from Kalpa.
This fast track itinerary of Spiti is sure to leave you with more appetite to come back and explore Spiti in its true glory. I had spent almost a month on this valley and it still feels less!