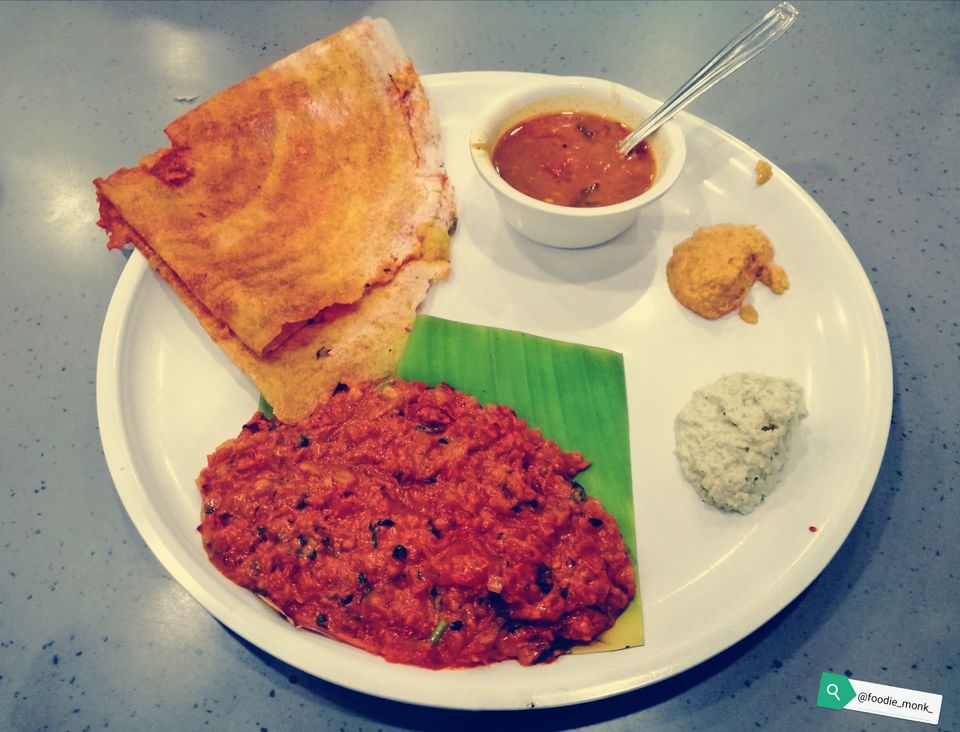 Dosa is a fermented crepe or pancake made from rice batter and black Lentils. It is one of the staple and all time favourite of South Indian food and one of the few food item that can be eaten in lunch, dinner and breakfast.
Though dosa typically refers to the version made with rice and lentils, many other versions exist, often specific to an Indian region. Some variations include Egg dosa, which is spread with an omelette, and cheese dosa, which is stuffed with cheese.
My experience -
I was recommended this place by one of my colleague and I kind of liked it. I had ordered three variety - Maysore masala dosa, cheese masala and shezwan masala dosa.
Place was kind of small but clean and over all food experience was good.
Location -
Swami Caterers, Nearby Goregaon Station - west side.
#streetfoodpics #IWillTravelAnywhereforfood