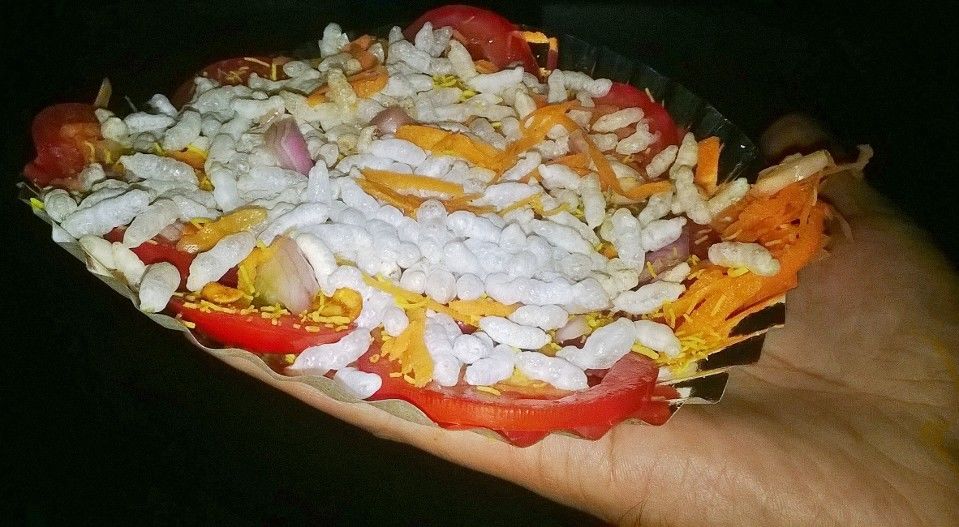 You are doing your stay at Bengaluru great injustice if you have not explored the delights of local street food. Head to Thindi Veedi and explore as this 300-metre long stretch at V V Puram transforms into a bustling melting pot of North Indian, South Indian and Chinese cuisines every evening.
You can sample traditional items such as benne dosa, bhajjis as well as modern concoctions such as potato fries and corn. The best time to visit Thindi Veedi is around 6:00pm when shutters roll up and carts start to assemble in and around the street.
Start your food trail at VB Bakery
This legendary bakery was founded in 1913 and is Bengaluru's first Iyenger bakery. Open from 6:00 am to 11:00 pm, this bakery's menu has remained unchanged over the years. Popular items include the Congress Bun, honey cake, cream puffs, sweet and khara buns and raisin buns.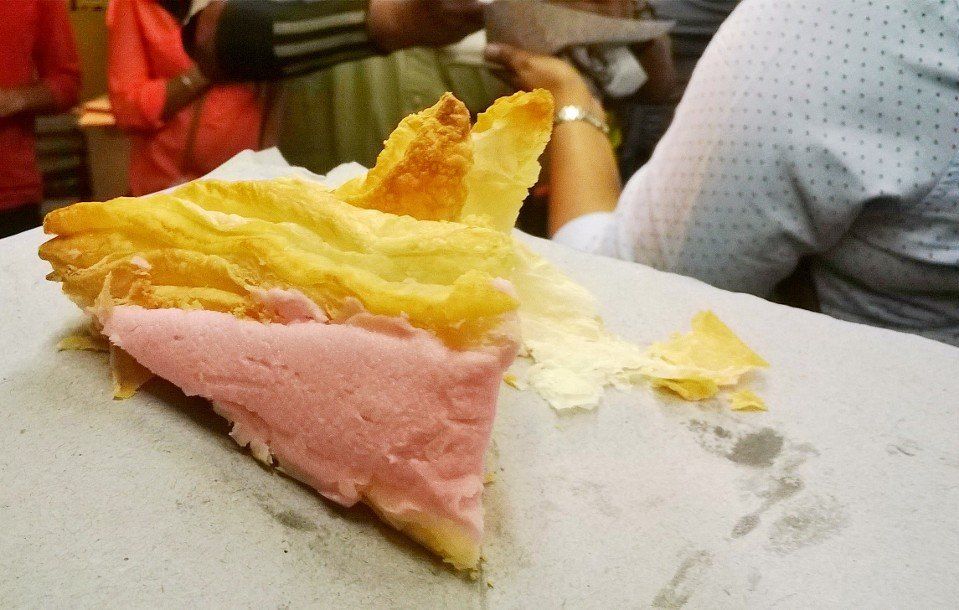 Forget the calories at Ramu Tiffin Center
A ghee roast dosa here is hard to resist. It is hard not to salivate as you watch dosas steaming fresh and hot in front of you, helped by generous helpings of ghee!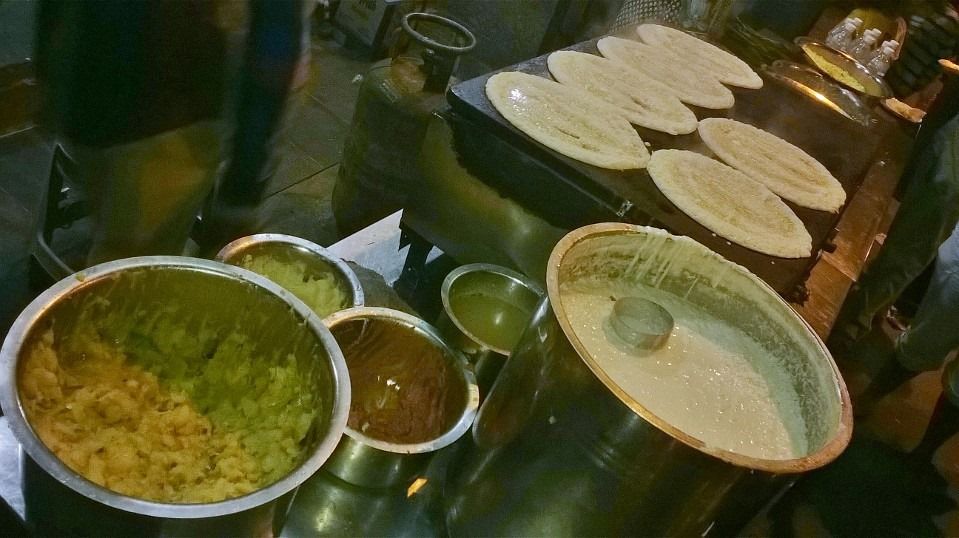 Coconut Holige at Idli Mane
Tuck into a coconut holige (flatbread stuffed with sweet coconut fillings) to satiate your sweet cravings. You can also try out Paddu (made by steaming a batter of black lentils and rice) and the Bisi Bisi Masala Dosa.
Piping hot bhajjis
The bhajjis are arguably the showstoppers at Thindi Beedi. Simply known as the Bhajji Stall, you will have to jostle a bit with crowds here to place your order, but you will have an assortment to choose from at Bhajji Stall. Chilli bhajjis and capsicum bhajjis, served with green chutney and chilli powder, are the hot favourites! Savor them as they emerge crispy hot from the wok.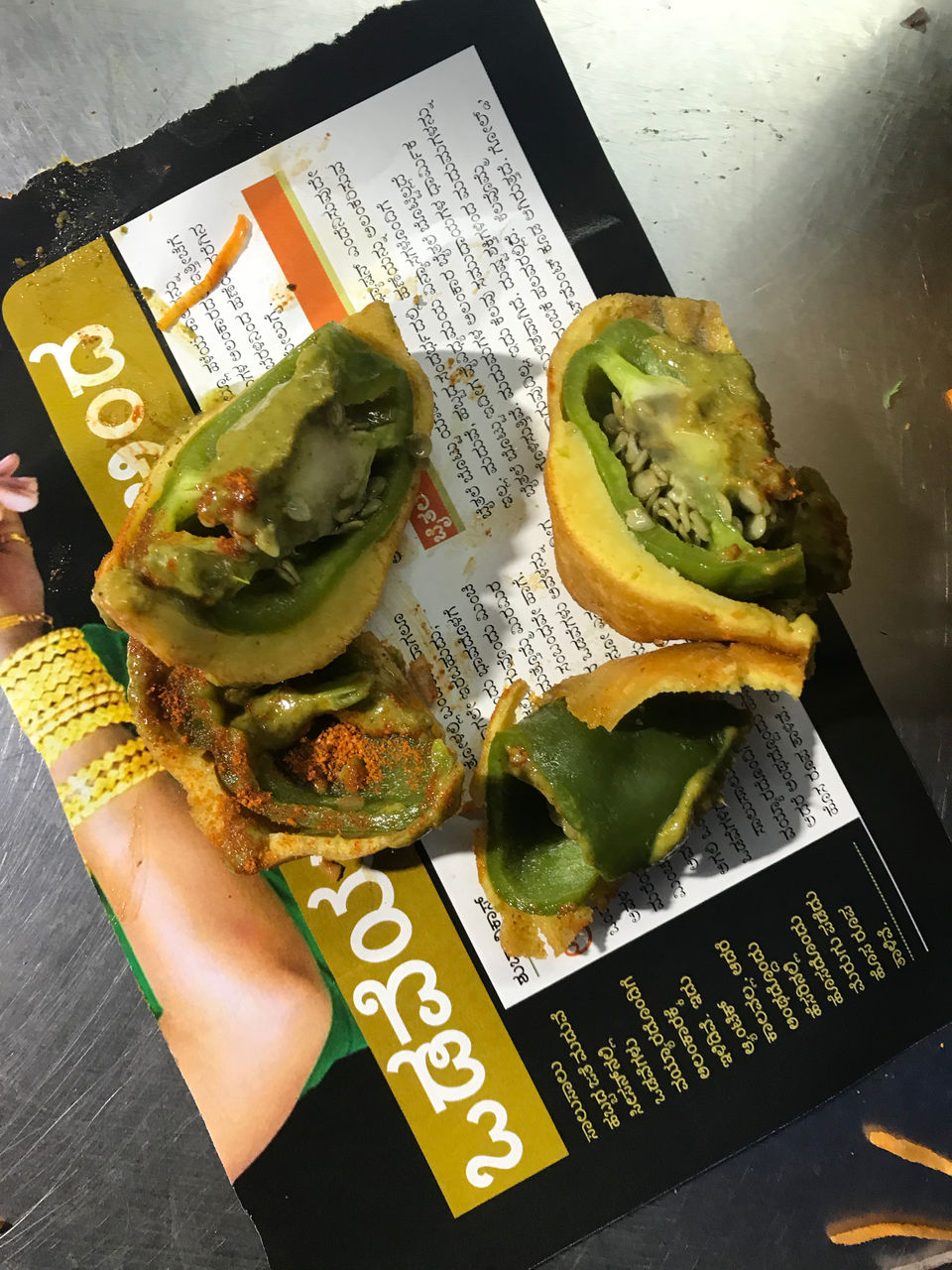 Tomato Bhel Chaat - it's different!
If you walk down from VB Bakery to the other end of the street, you will find a number of stalls selling corn and chaat. An interesting variant is bhel served over slices of tomato! Pick up each slice one by one along with the bhel topping and enjoy!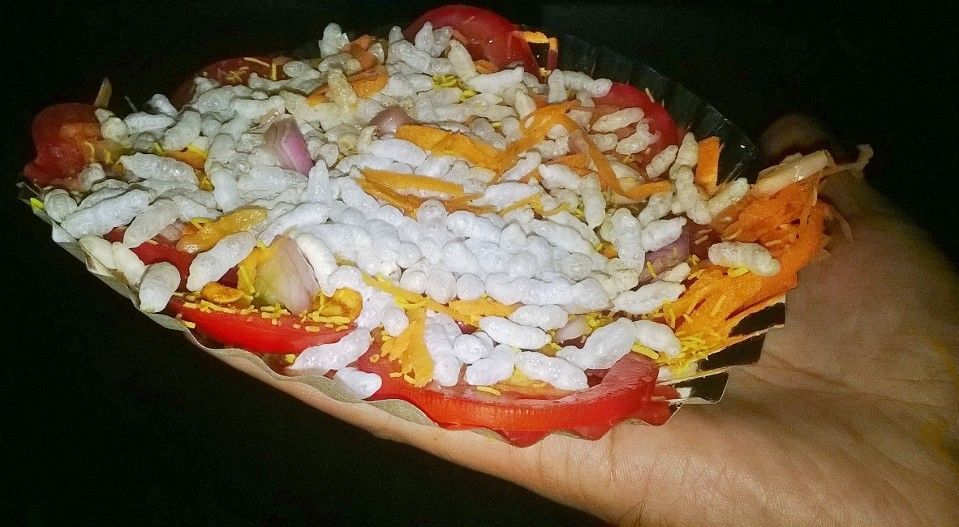 Potato chips on a stick
A relatively new entrant on Thindi Veedi are potato chips on a stick. These spiral-shaped crispy potato chips are great fun to eat!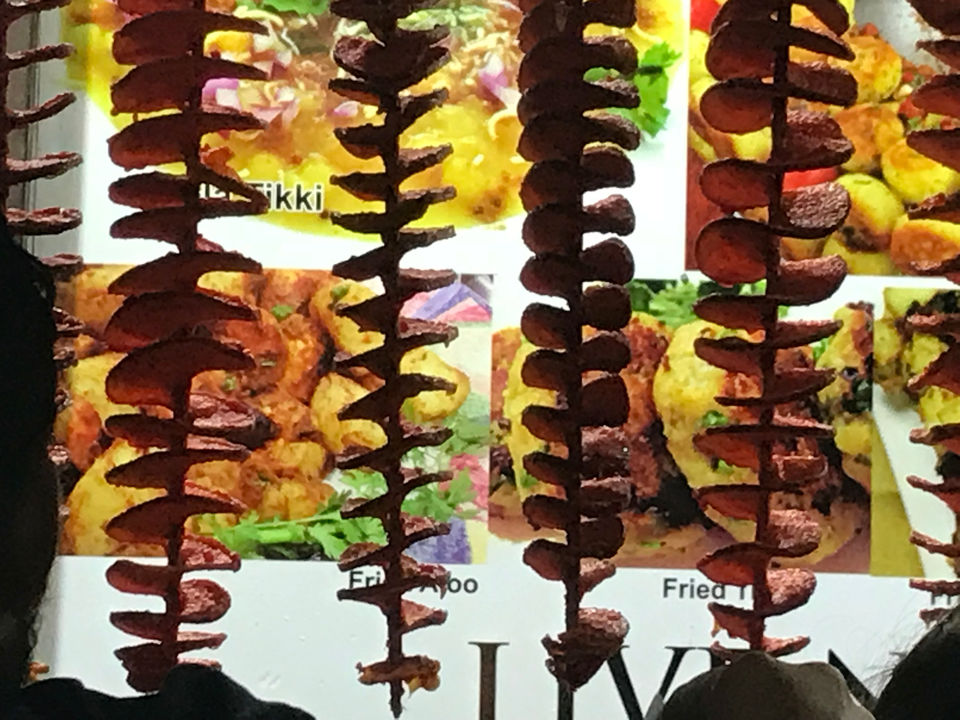 Top it with Masala Cola
Shivanna Gulkand Store is famous for its Butter Gulkun Ice Cream. And nothing better than a glass of Masala Cola to wrap up the trail!