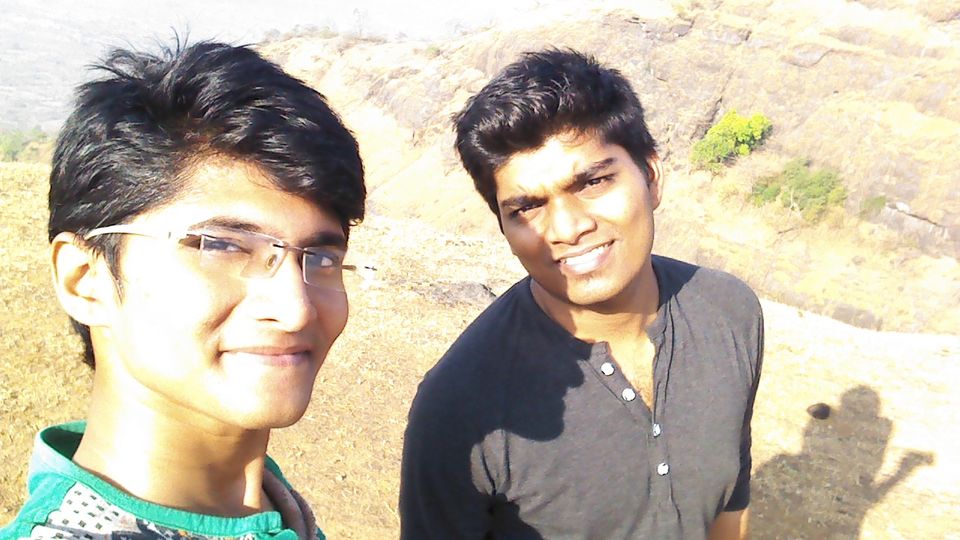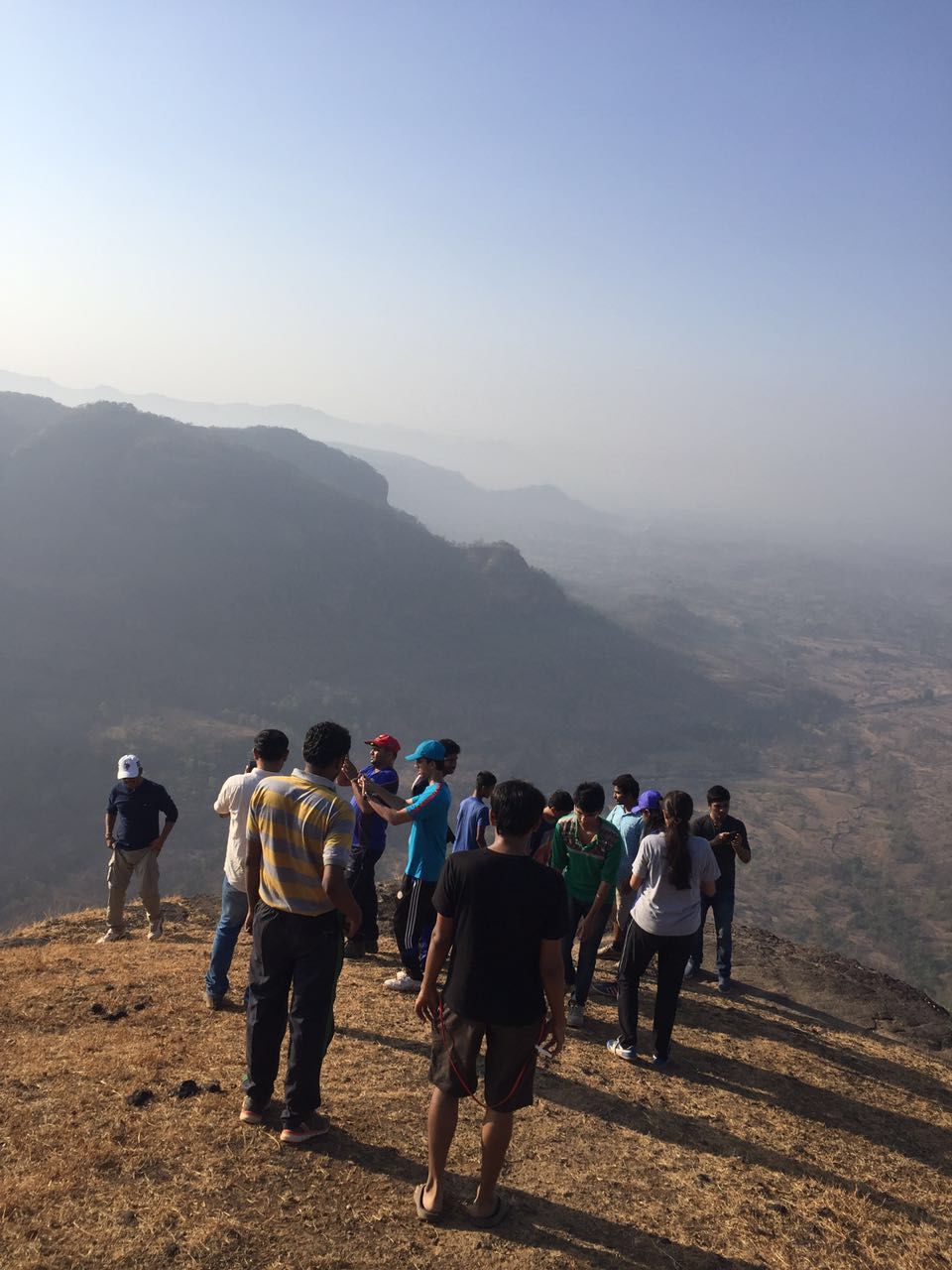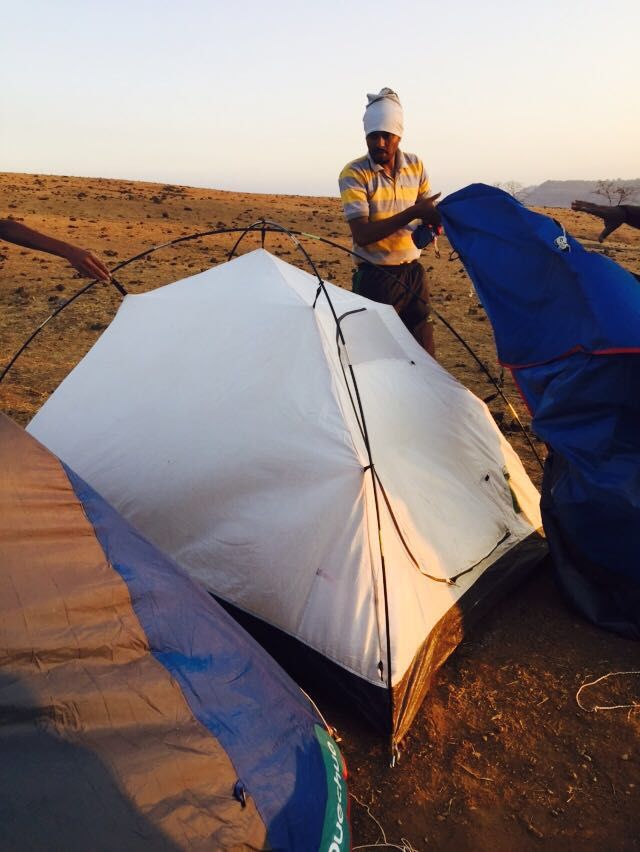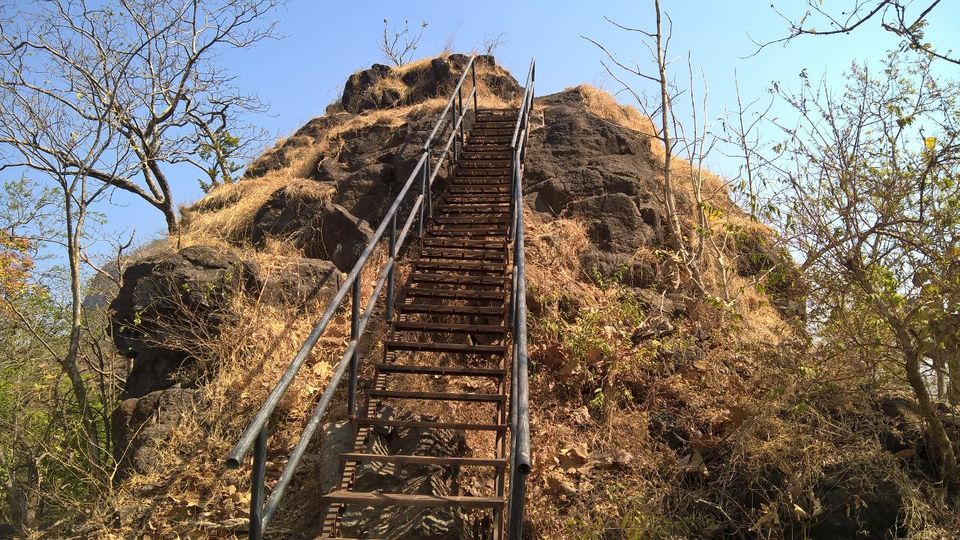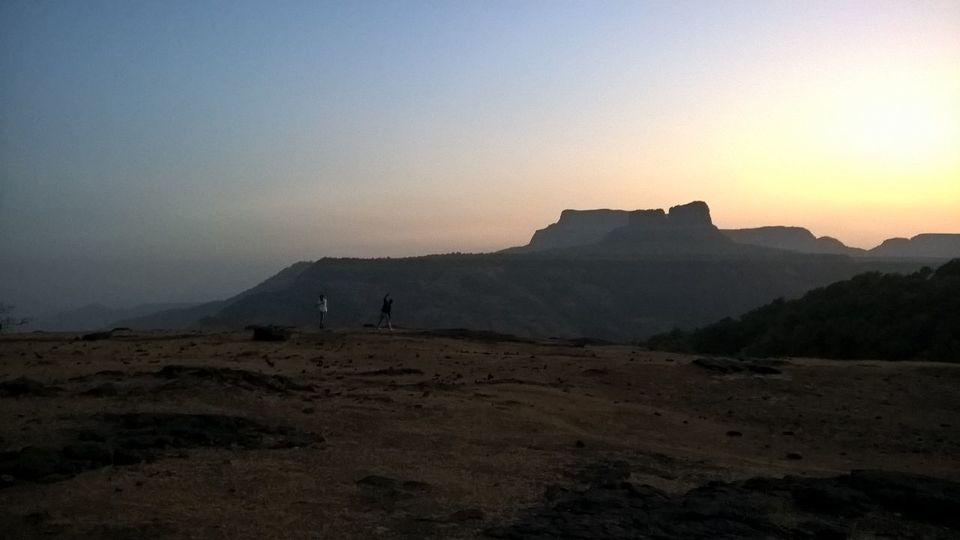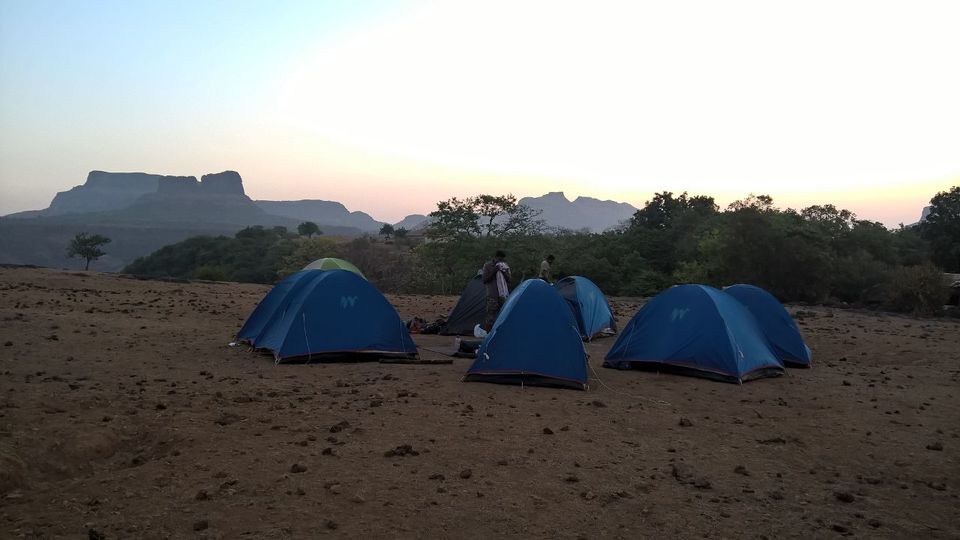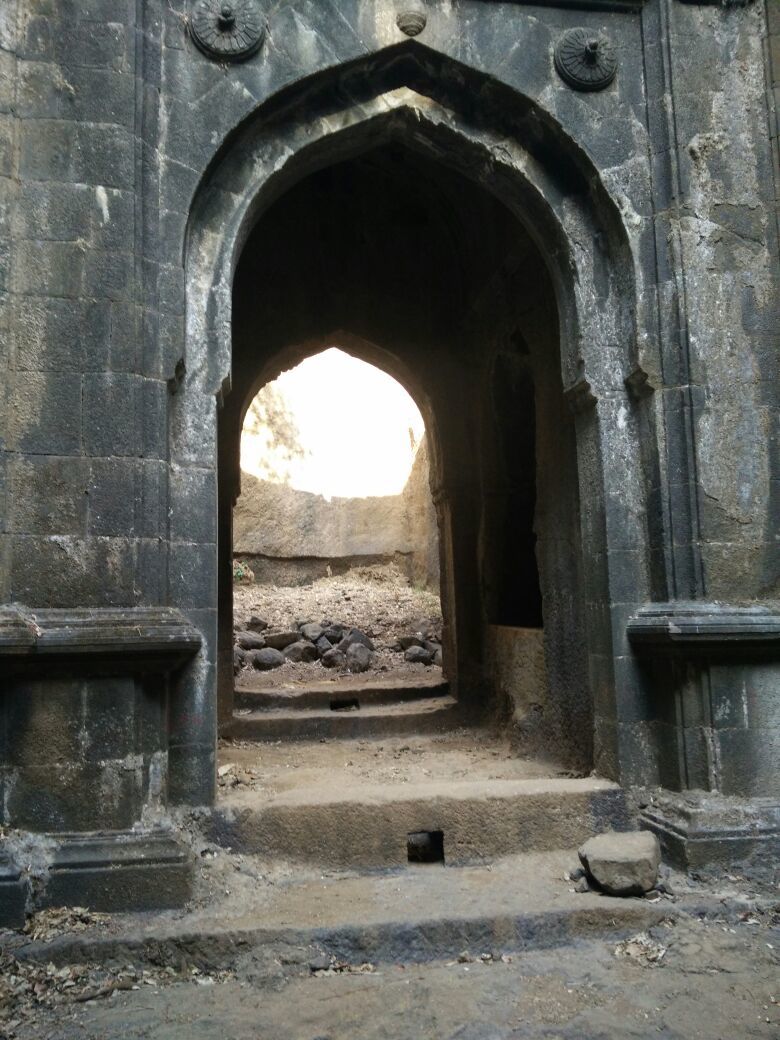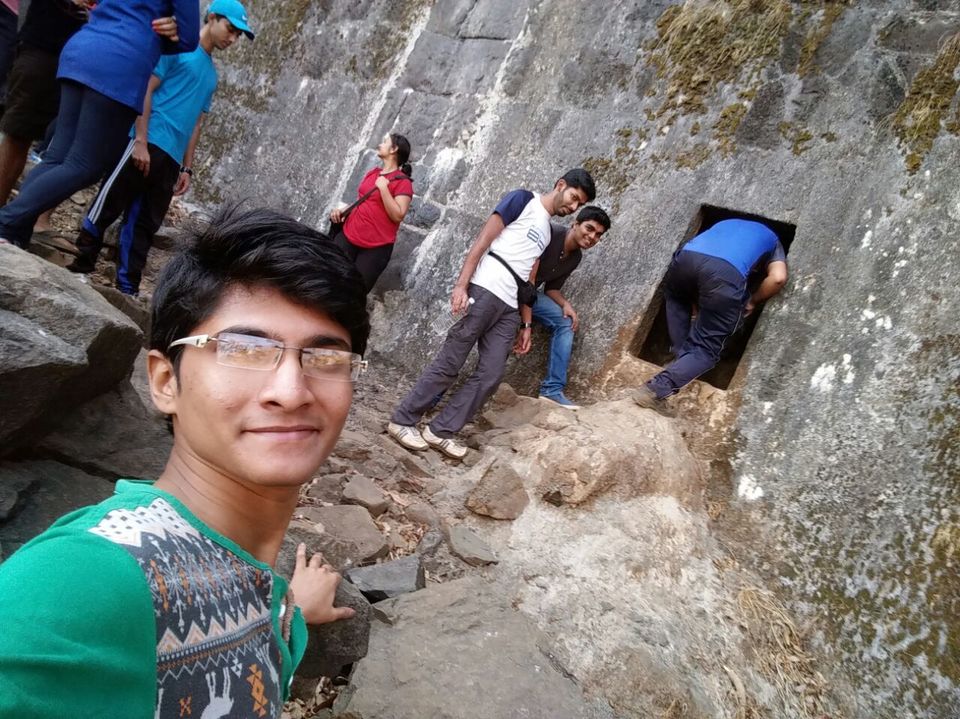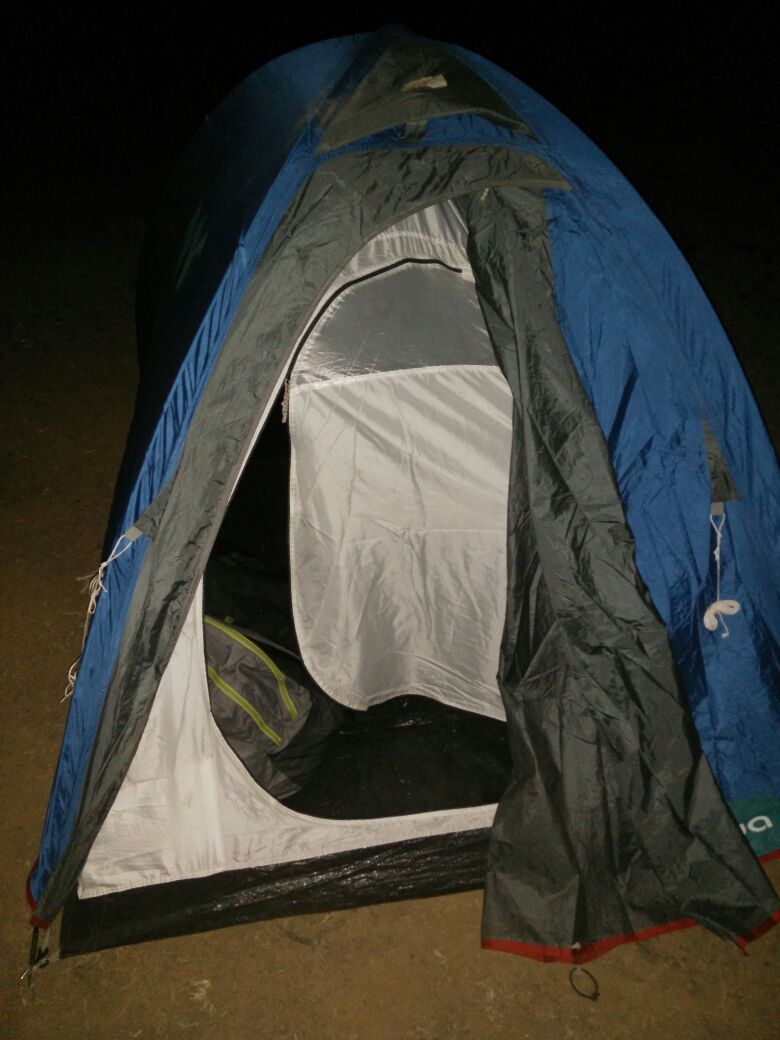 Hiee to readers out there I am out with new experience, this time more thrilling more exciting . This time  I am with a brand new adventure of trekking at night. As usual me and my buddies were in search of new escape and we found an event by WTA (Wild trek adventures) from pune were conducting a night trek to sudhagad and without losing a second we registered to the event and packed our bags.
THE JOURNEY:- we started from kalyan towards khopoli at around 3:30pm and reached khopoli station at around 4:45-5:00pm from khopoli there was pickup by WTA we got up at the bus and from there we headed towards the base village Thakurwadi, we reached the base village in nearly 1hour 45 mins around 8:30 pm we started our trek.
THE TREK:-This is the moment where the real adventure starts lot of things going in my mind "trek at night", "never done before" excited plus nervous both feelings together and with all things in mind we started, slowly and gradually trek started becoming more difficult (not extremely difficult) instead I say more tiring due to summer, crossing the jungle at night is completely an different experience, a pin drop silence makes thing more thrilling, every next second I get the feeling that something might pop out of the shrubs and scare the shit out of me (fortunately nothing happened) trekking half of the fort I looked back at the base village which was looking miles away from there and suddenly you feel you are more closer to mother nature and getting more closer with every step you take ,being in such a place with almost no human existence is such a feeling after a lot more of endurance of 2:30hrs we reached the summit and the fiercely blowing wind over the top of the fort which is the perfect example of pure air not just refresh your mind but refresh your soul too, I filled as much as air I can in my lungs and headed forward to pantsachivancha wada now this is an old house over the fort in which family of the priest of bhorai devi temple stays the provide everything like breakfast dinner mostly people with over night stay visit, we finally reached the wada we had food made by the family, food was nice after dinner we moved out of the and at some  distance from the wada over the plateau and tents were setup at this place at the middle campfire was blown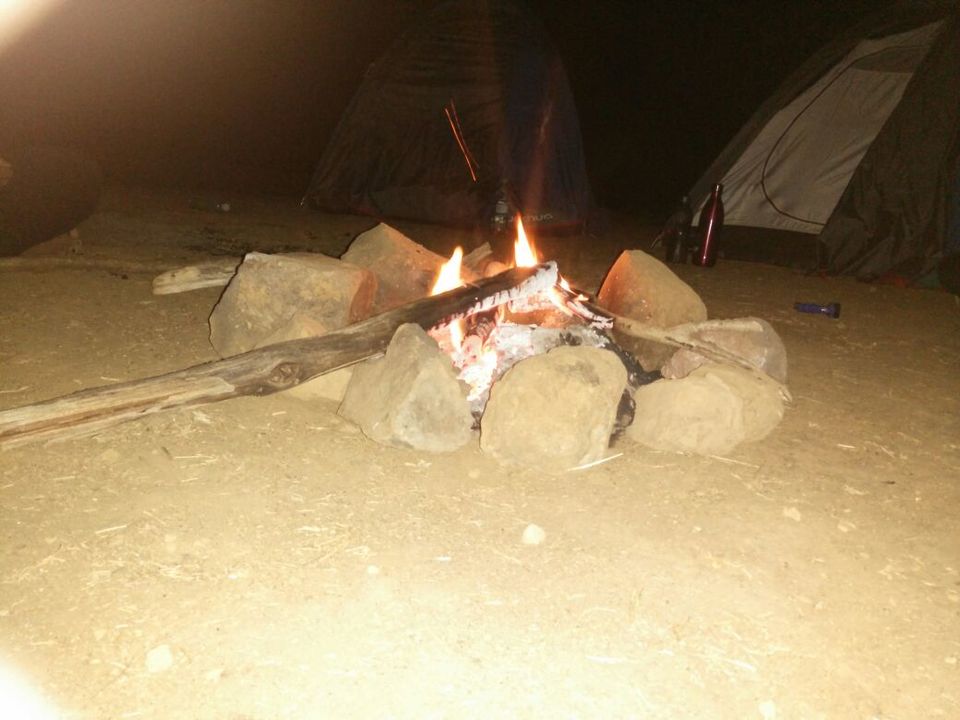 now it was introduction and resting time around 12:30 we all slept, it was just yesterday night I was sleeping in four walled concrete and this is the day I was under the stars with cool breeze, we slept to wake up at 5 am for the sunrise and as per plan we woke up early for the sunrise and check all the fort beauty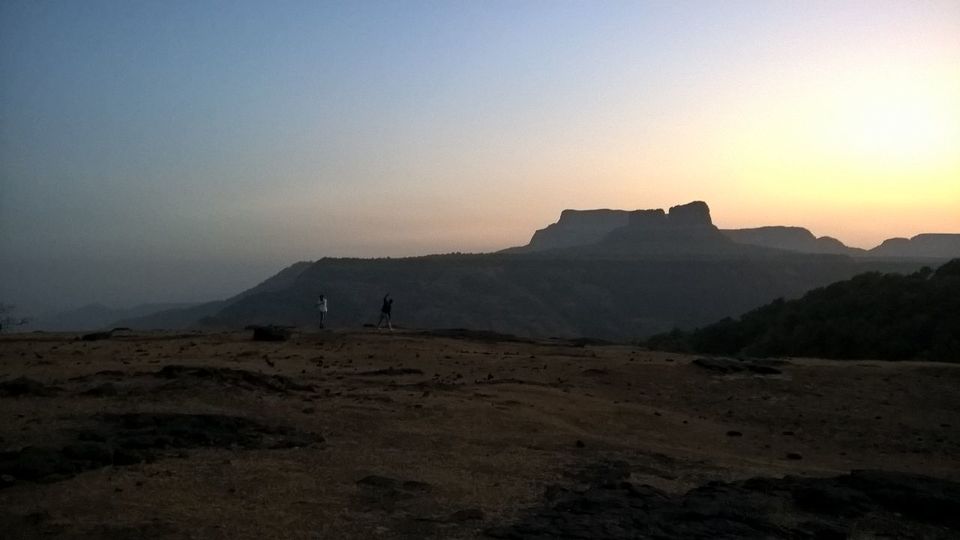 now we took breakfast and started discover the fort these are some click from the fort at morning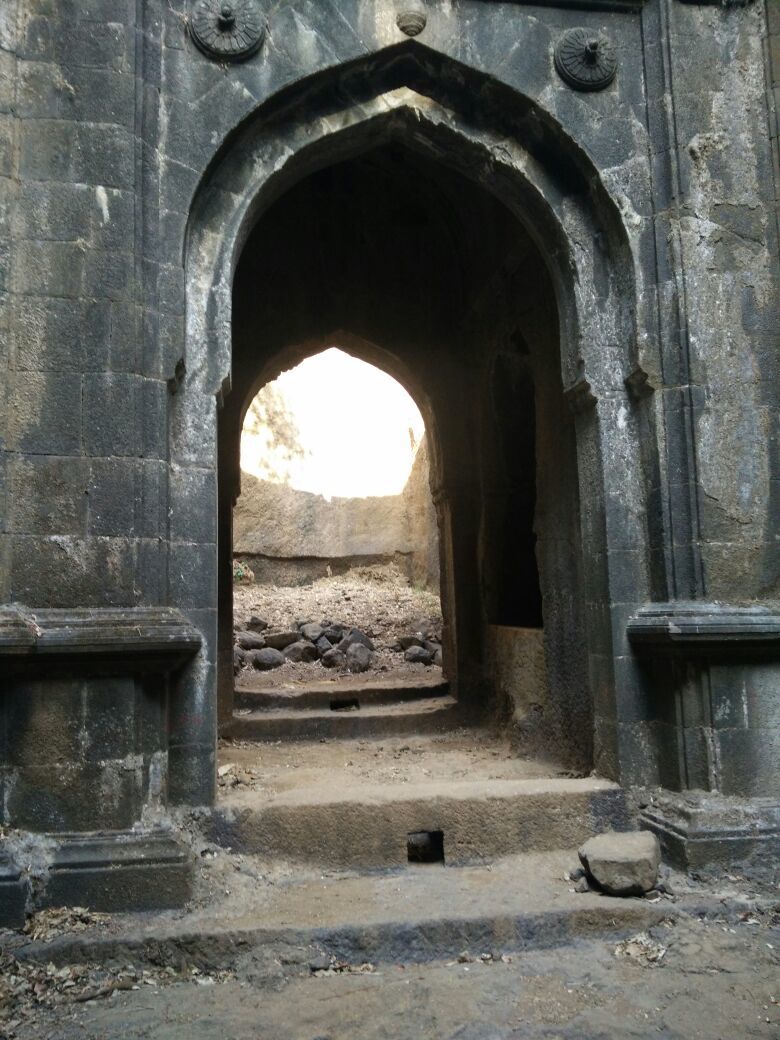 DINDI DARWAJA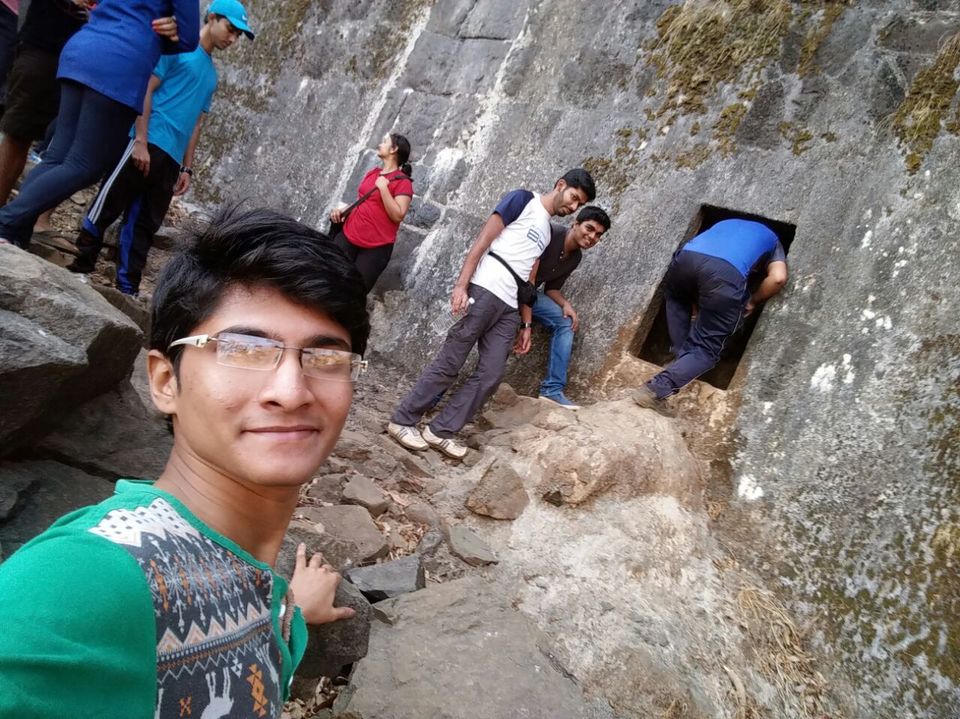 CHOR DARWJA: Secret escape route from the fort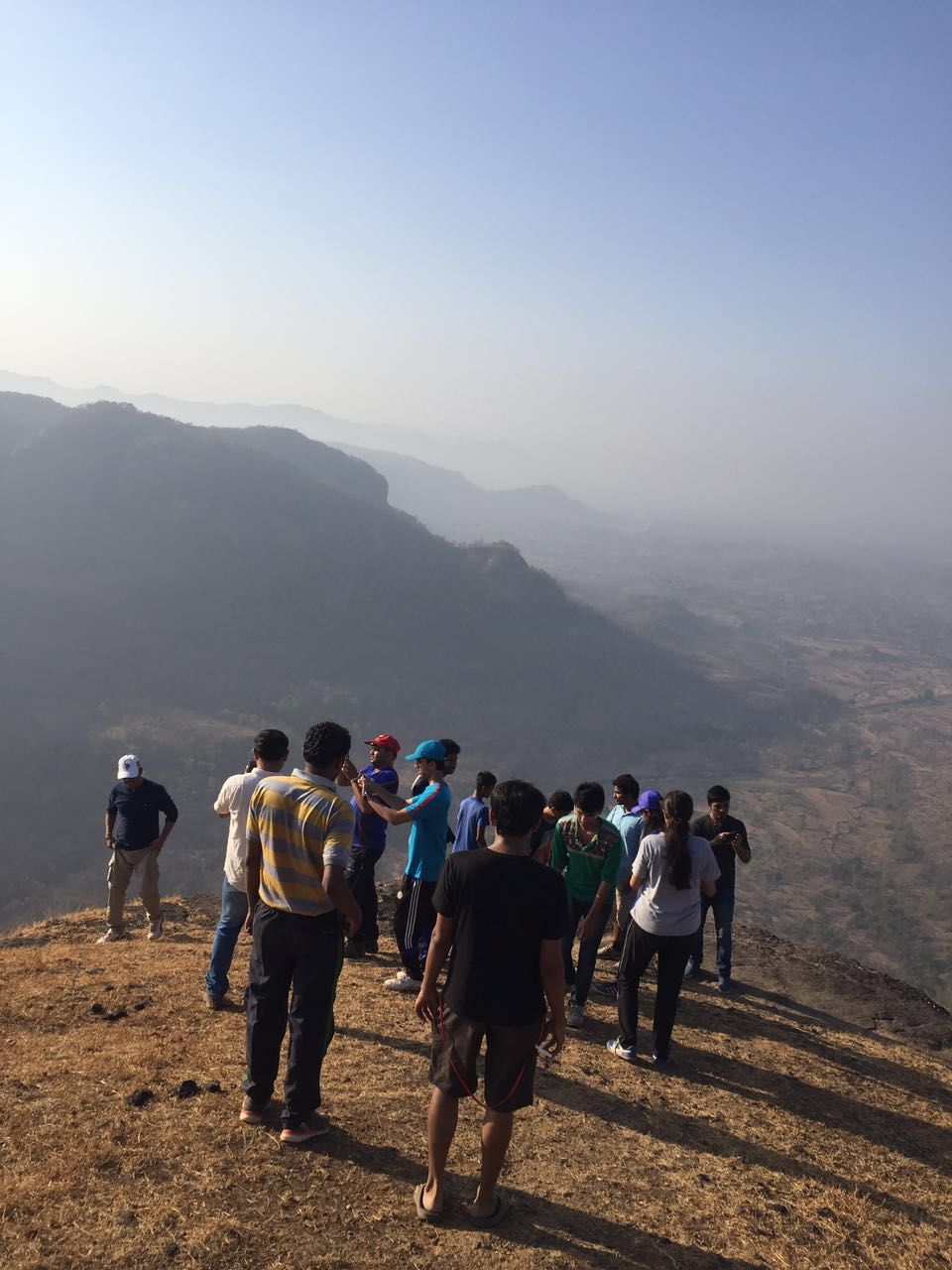 TAKAMK TOK: Death cliff used for death penalty
at 10:00 am we stared to descend and reached to the base very quickly. we then started reverse journey towards khopoli station.
THE FORT:
Sudhagad is one of the ancient forts in Sahyadri. It was the glory of Bhor state.
Initially, Sudhagad was called as 'Bhorapgad'. During empire of Shivaji Maharaj this fort was named as Sudhagad. This fort is approximately 590 meters in height. Sudhagad is a huge fort. It is called as the replica of Raigad.
History :
The 'Thanale' excavations in this area are nearly 2200 years old. This shows that Sudhagad may be that much ancient. The construction and the geographical significance indicate that some great rulers might have constructed the fort. According to the Puranas, Sage 'Bhrugu' had stayed here and he had established the temple of Goddess 'Bhorai' on this fort.
Sudhagad was included in 'Swarajya' in 1648. It is described in old records as follows:
"Malavji Naik Karake put the ladders in Sakharadara. Initially, Jadhav and Saranayak both climbed the fort under the guidance of chieftain 'Maloji Bhosale'. After that Haibatrao climbed the fort. 25 soldiers went ahead and killed the guards. Further the chief of the fort was killed in anguish and the fort was conquered."
Shivaji Maharaj renamed Bhorapgad as Sudhagad. Later Sambhaji Maharaj met Akbar (the rebellious son of Aurangjeb) in the 'Pachchapur village' situated at the base of this fort. Annaji Datto, Balaji Aavji Chitnis, his son Aavji Ballal and Hiroji Pharjand were all important persons in 'Ashta-Pradhan Mandal' of Shivaji Maharaj. Sambhaji Maharaj has killed all of them in 'Parli' village near Sudhagad.
Fascinating Spots :
The perimeter of this fort is quite big. There are many lakes on the fort. There is a palace of Pant Sachiv on the fort, where 50 people can stay comfortably. Also there is a temple of Bhorai Devi, where 25-30 persons can be accommodated. Different kind of medicinal plants and trees can be seen in the surrounding forest.
Bhoreshwar temple :
There is temple of 'Bhoreshwar' near the palace. If we move further, we can see a well with a secret door. There are steps from palace to the 'Bhorai Devi' temple. If we descend towards the other route, it takes us to water cisterns, which hold good drinking water. The route on the left side of these cisterns takes us towards a secret door. But this route doesn't exist now.
Pachchapur Darwaaja :
If we enter to the hill through this door, we come across a plateau after climbing some distance. To the left is the temple of 'Siddheshwar', storehouses of food grains, some cisterns, a lake named "Hawaldar Tale" and "Hattimaal". On the right hand side we can see natural fortification of the fort.
Takmak Tok of Sudhagad :
After leaving the palace come up with the steps and turn to right hand side of the route. This route goes through 'Hatti Paga' (place where elephants were tied).
It directly takes us to one peak. This peak is very similar to the cliff "Takmak Tok" on Raigad. From this peak Dhangad, Korigad, Tel-Baila can be seen very clearly. Similarly river 'Amba' and the villages surrounding it can be seen from this place.
Dindi Darwaaja :
The way from Ghat of Sawashni takes us directly to Dindi Darwaaja. This door is exact replica of the 'Mahadarwaaja' (main entrance) on Raigad. The construction and arrangement of this door is of the type called "Gomukhi" (in shape of cow's mouth). This door is well protected since it is hidden in between two huge bastions.
There is one secret path well on the fort at the backside of the palace.
It has one tunnel in it, but now it is dumped by mud. There is also a secret path to move down from fort in case of any difficulty. There are some tombs at the backside of the Bhorai Devi temple. We can find beautiful carvings on them.