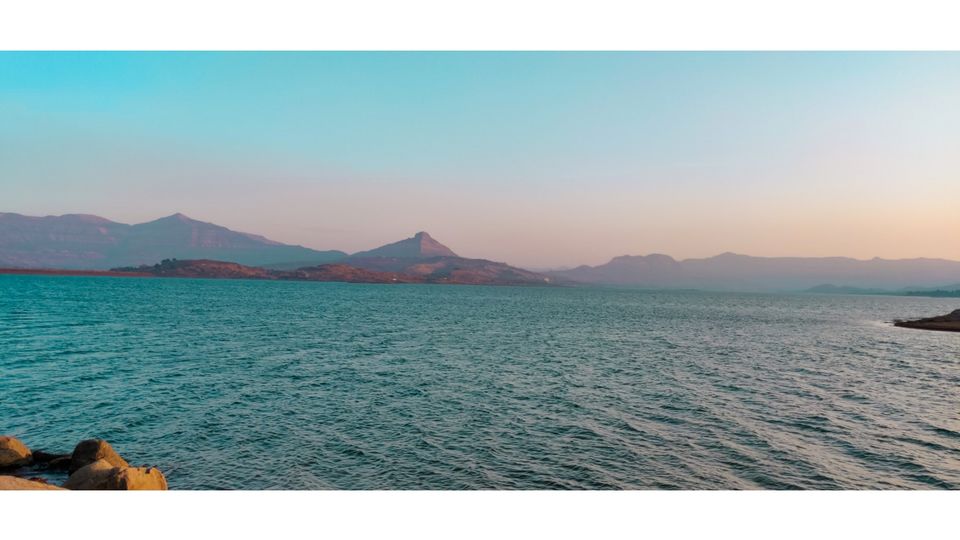 Pawna lake is just 30 km away from hinjewadi, pune. You can easily visit there by riding or driving.
PAWNA lake is a artificial lake made as a catchment area for PAWNA dam. It's about 33km square in area.
The scenic beauty of PAWNA is world famous, mountain surrounding it are the most amazing view to look.
People in and around PAWNA Village have started a small business of organizing campings near PAWNA lake . Camping charges vary from 1000 INR to 2500 INR depending upon the service they provide.
We ( me and 2 of my friends) started from hinjewadi phase 3 at 3pm on bike and reached our camping by 4:30 pm in evening.
We were welcomed with high tea and snacks which indeed was unlimited. After this we we're allowed 2 tents. Tents were spacious and was waterproof. The beding was done with mattress.
After this, they handled us some music player and volleyball for our activities.
At sharp 7 pm they called us for barbaque and we munched lot of barbaque chicken and paneers.
After that we again indulged ourselves in dart game, carrom and other indoor activities.
Around 10 pm we we're welcomed for dinner which included almost every type of veg and non veg foods.
After dinner, it was time for bone fire.my friends were singing, dancing and chit chatting.
During all these moments PAWNA lakes breeze made everything so memorable and soothing.
I feel nostalgic and want to go back to this place.
Must visit pawna once in life.