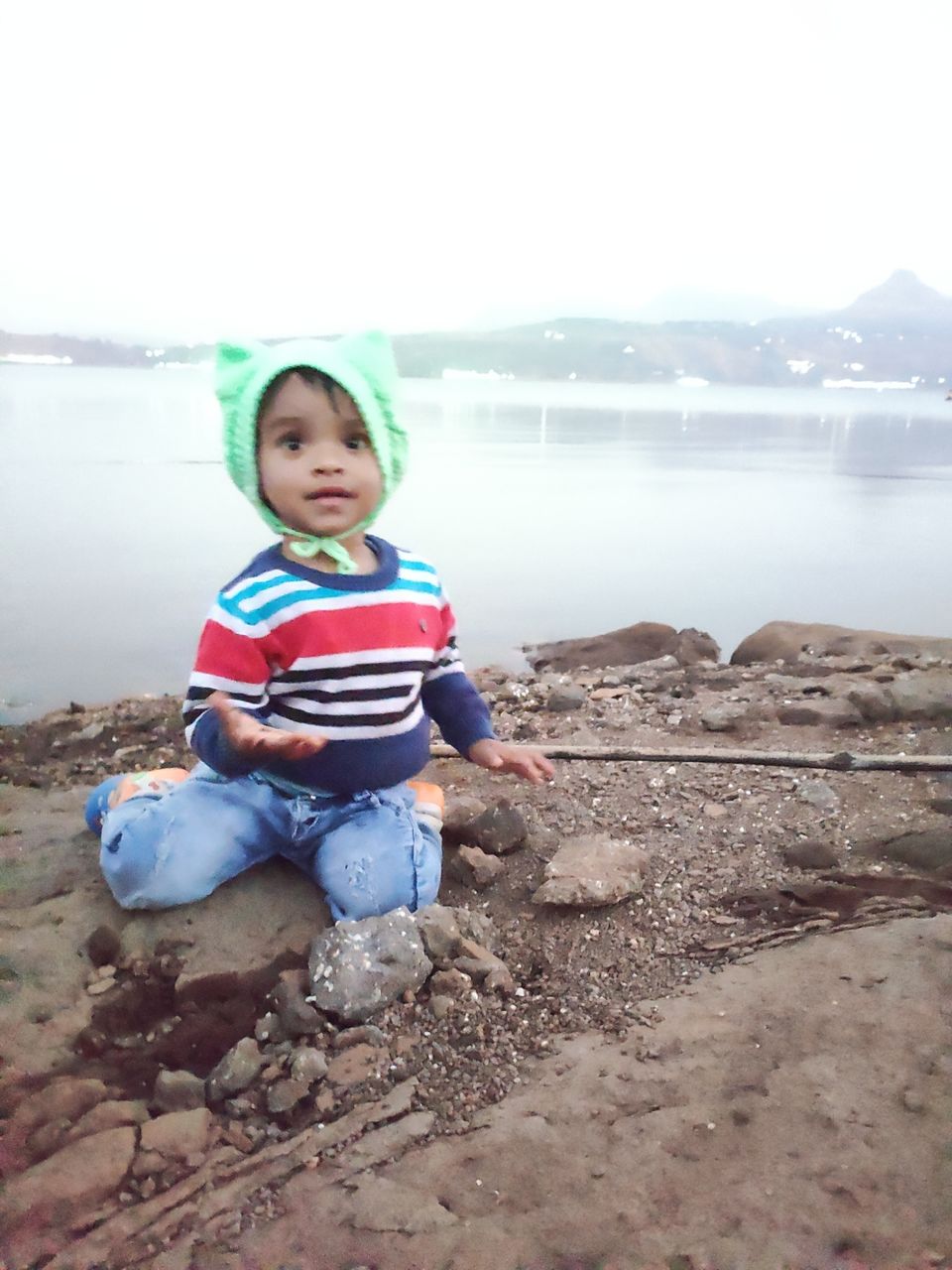 11 AM is their check-out timing.
We woke-up at 6.30AM in the morning.
It was cold and shiny and the lakes was giving such a glittering view that we could not stop ourself to go near to the lake and touch the water.
At around 8.30 or 9AM they started distributing breakfast which was Poha and Tea. It wasn't unlimited but if you want you can ask them for extra with no extra charge.
Finished with out breakfast and started packing our bags and was ready to leave by 10.30AM.
At around 2PM after we reached back home.
OVERALL THE EXPERIENCE WAS SUPERCALIFRAGILISTICEXPIALIDOCIOUS 🙂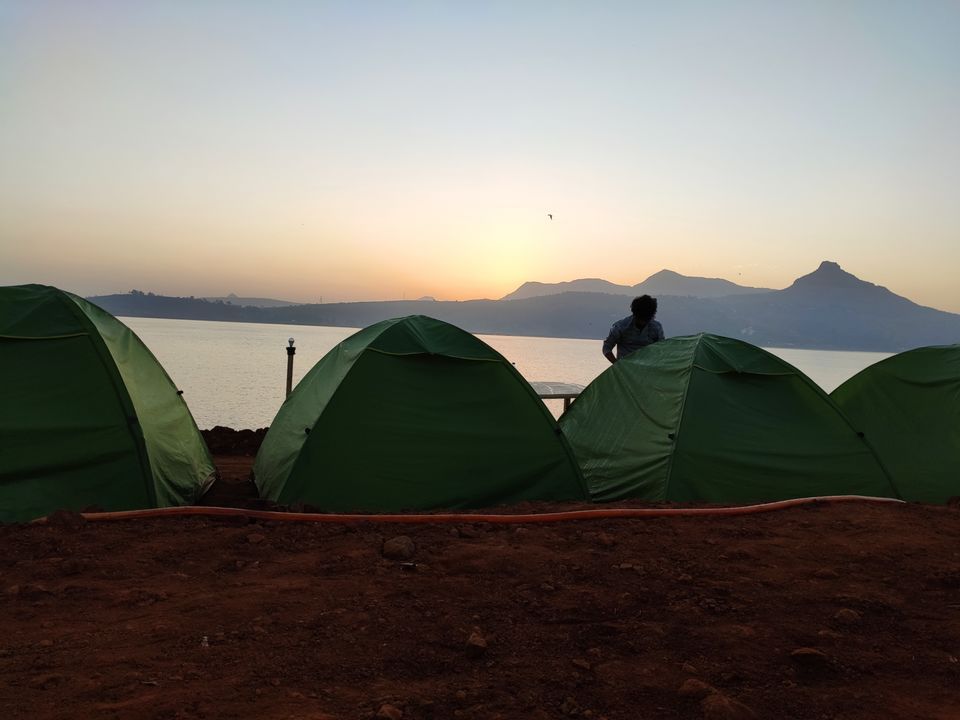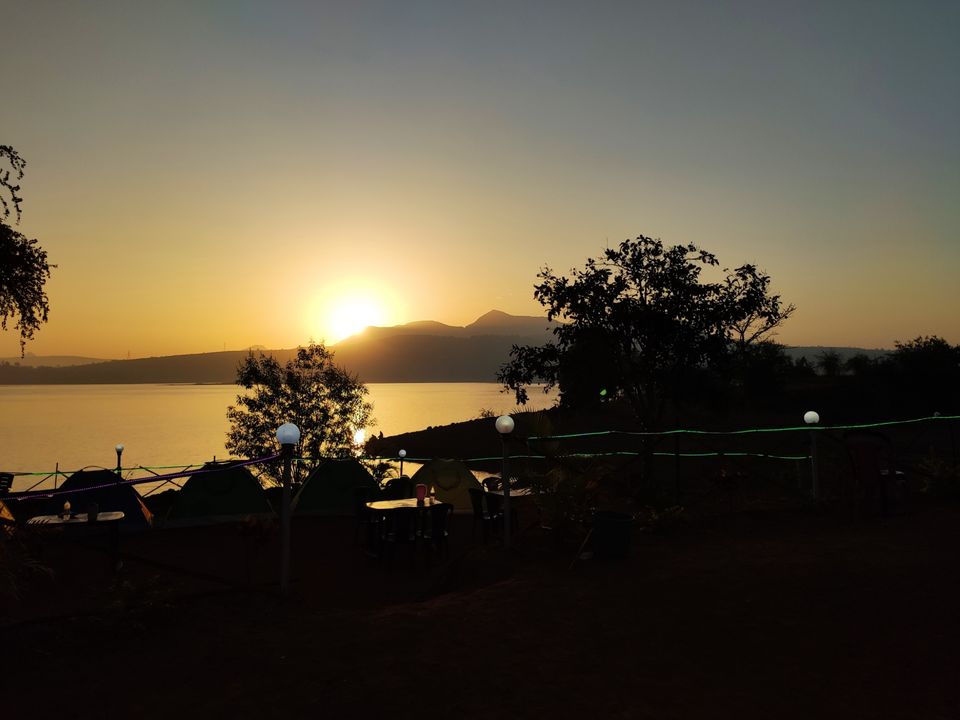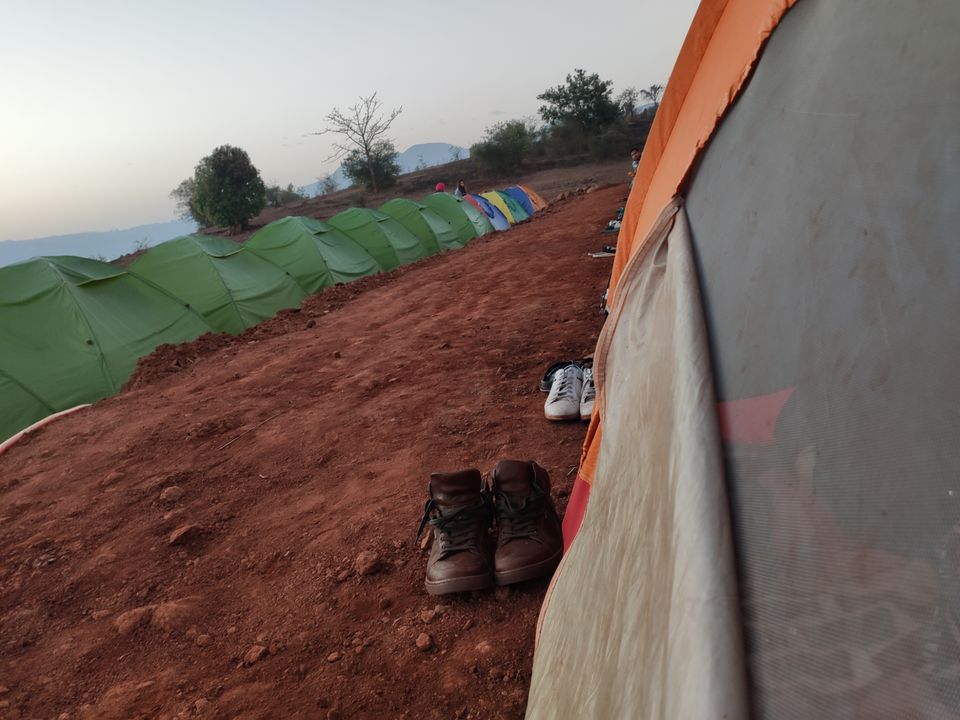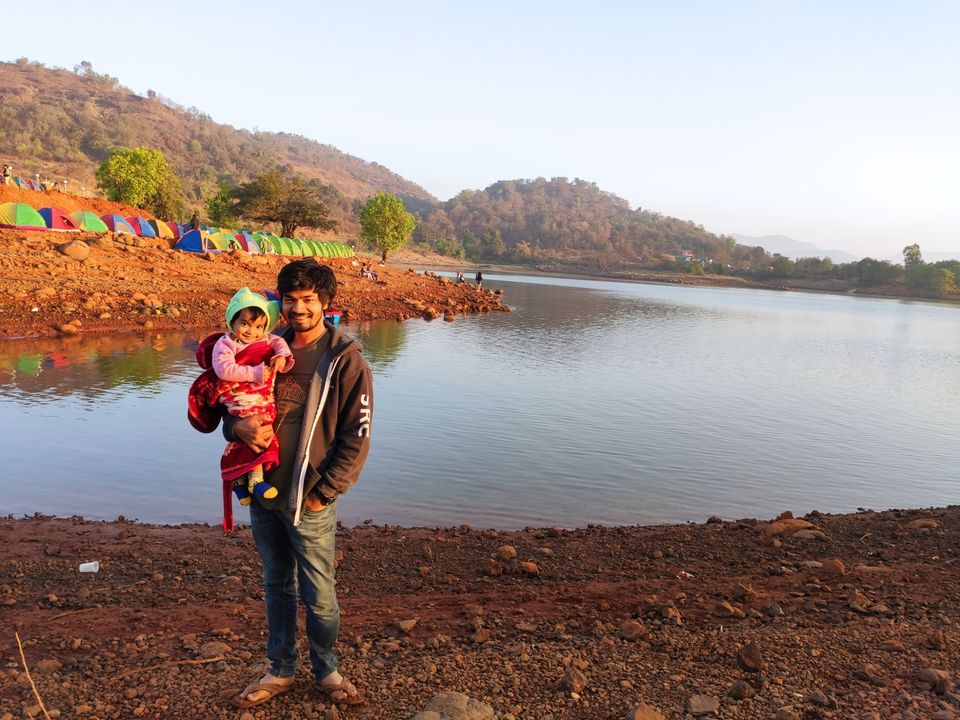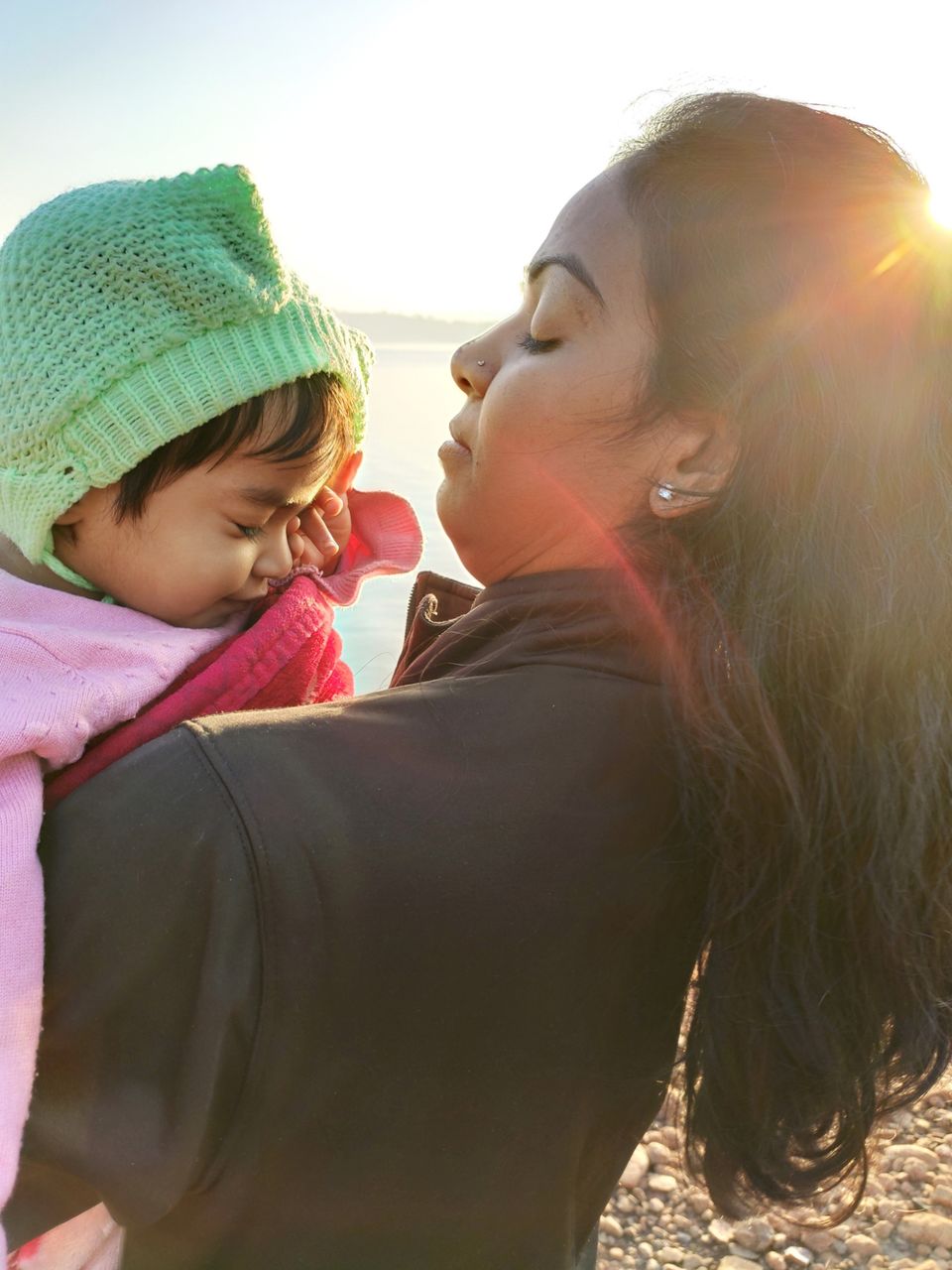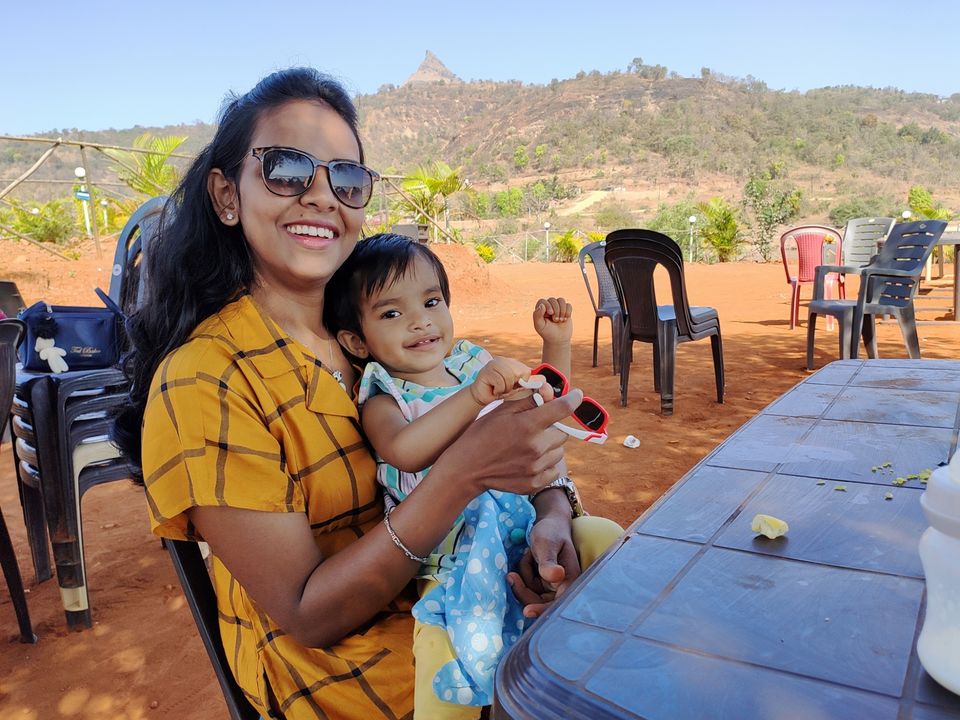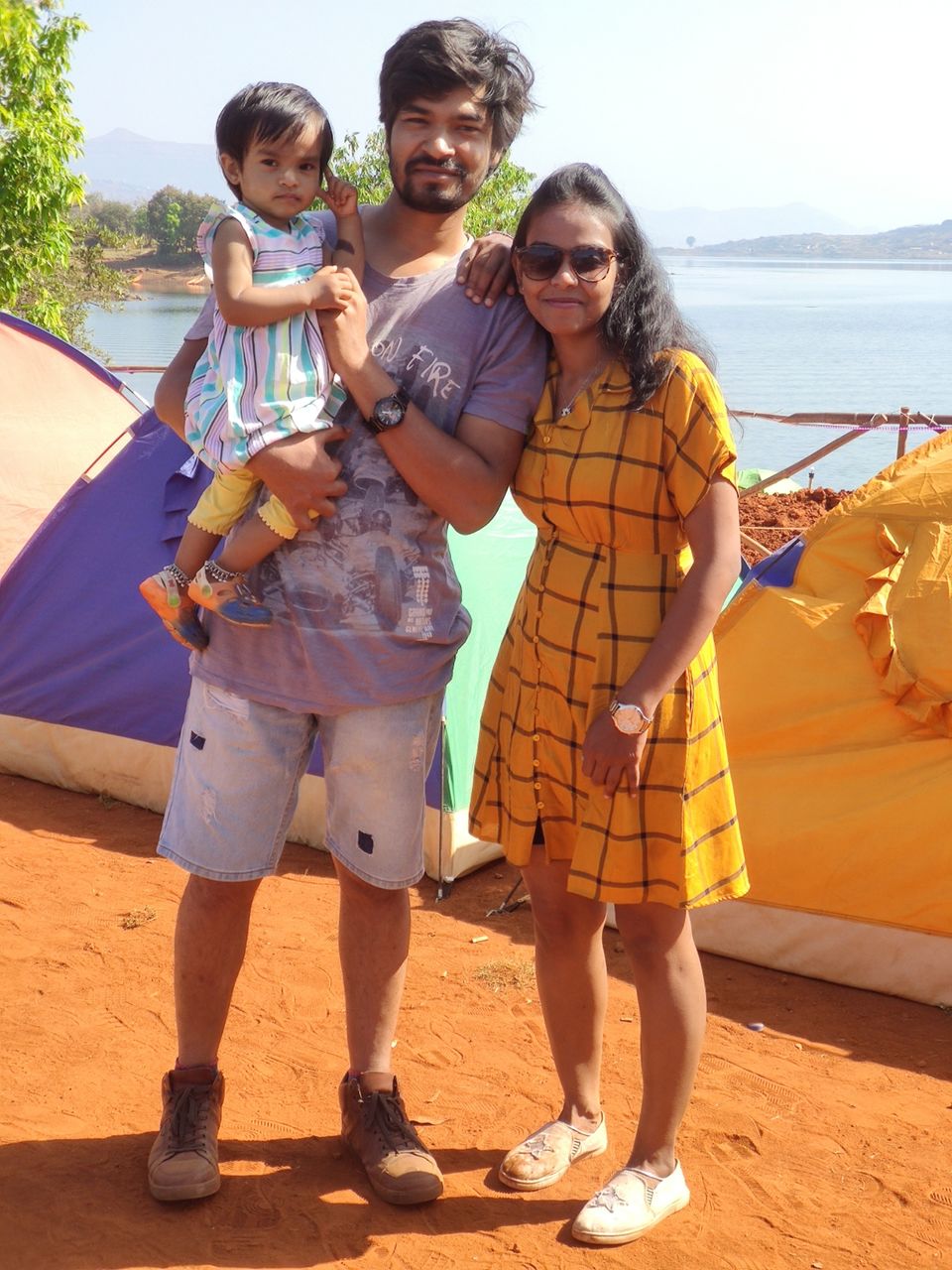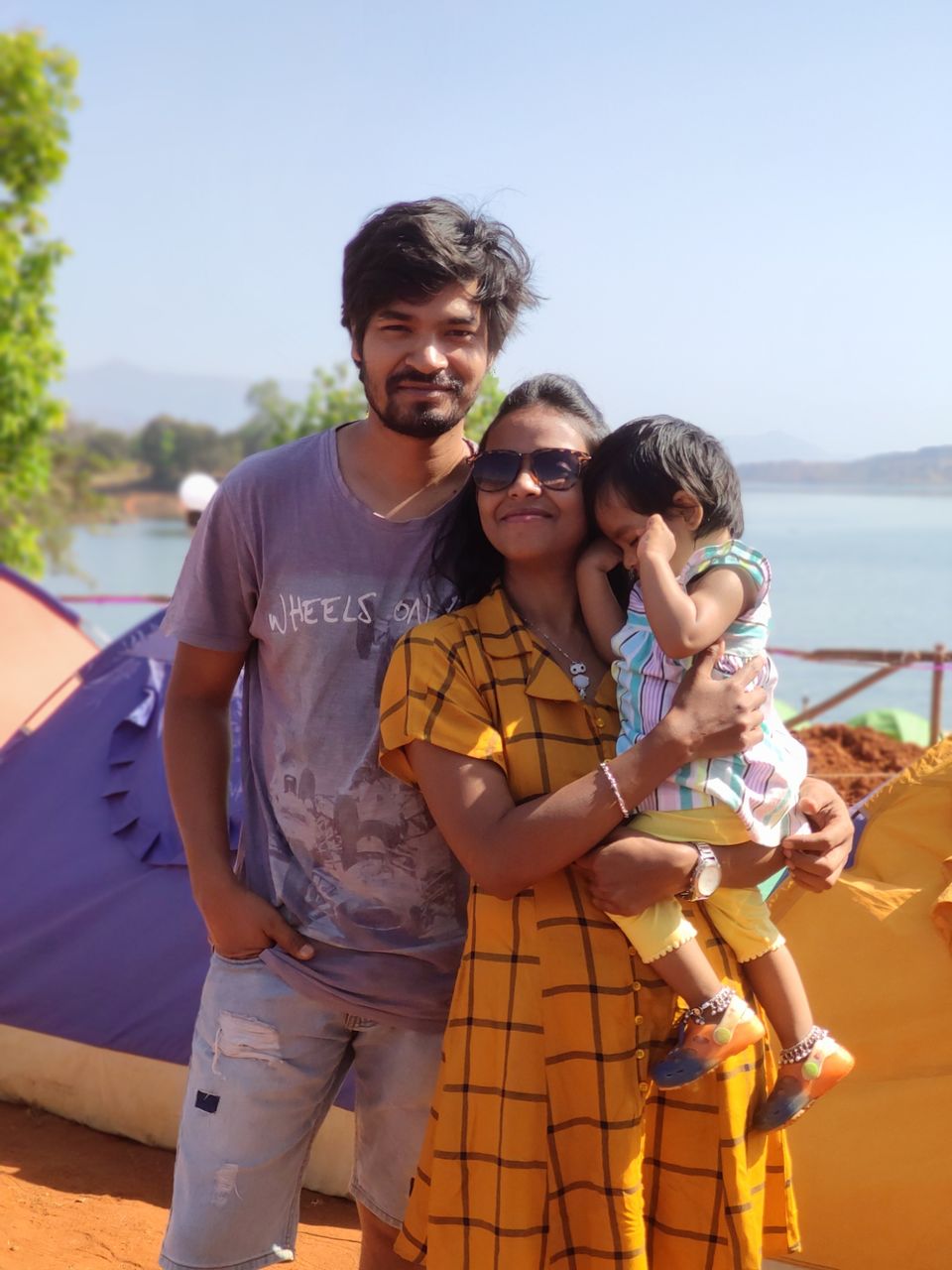 Start place : Wagholi, Pune
Start Time : ~ 1430 IST
Pawna lake camping check-in timing starts from evening 04PM hence we left from home as per over convenience.
As we have booked family stay hence our camping location was different. And it was all the way where the road ends.
They have different packages for Groups, couples and family and the locations also vary. This you can checkout at there website.
We reached and treated ourselves with hot tea and snacks. Unlimited 😬
Surrounding is great with lake very near to the tent but safe.
There is no restrictions to go near to the lake and spend some splendid time there.
They assigned us our tent and we then unloaded ourself there and arrange the tent as per our comfort.
PLEASE NOTE: All tents are of same size and are not very big but spacious enough that you can sleep comfortably. We were 3 and accommodated easily.
They have separate proper toilet, sitting area, play area and tent area.
At night around 8 they start serving dinner and you have options for Veg and Non-Veg.
Even alcohol (Beer) is available with few extra bucks.
They have following games for entertainment :
1. Badminton
2. Dart board (Magnetic)
3. Carrom board
4. Volleyball
5. Bat and Ball
6. Football