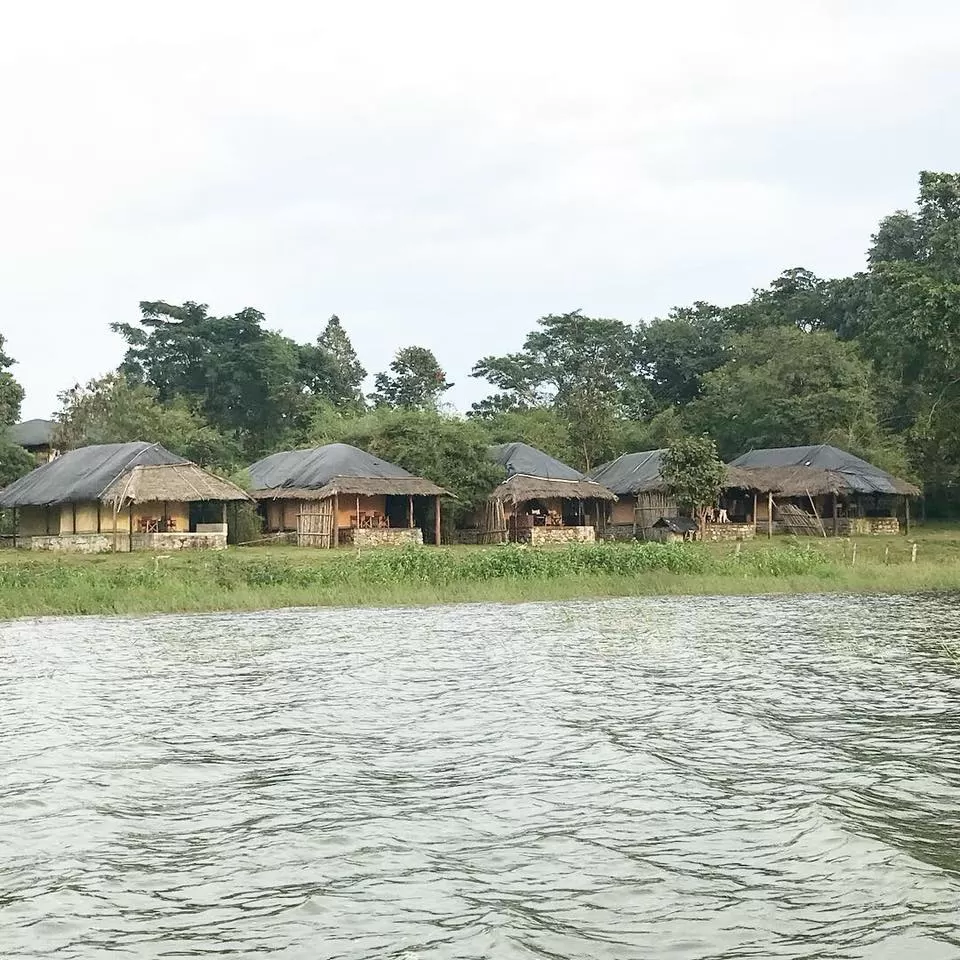 For starters, The Bison is the only resort closest to the Nagarhole National Park. Its proximity also means you get to hear animal warning calls & maybe even a tiger roar from across the waters. During the monsoons the river is flooded which makes spotting animals from the resort difficult (actually non existant) but during the summer when the waters recede, one can walk to the edge and get closer to jungle on the other side. So if planning a trip, summer is the best time to go.
Our stay was pleasant. We were a family of 5 and booked a machaan and a waterfront deluxe tent. The machaans offer an elevated view of the forest while the tents offers unparalleled views of the Kabini river. What did not work for us was the poor lighting in the rooms. The rooms had lantern-like fixtures which made it very dim and it was a task finding things at night. Plus, no lights in the sit out/balcony area. For the price you pay, I would expect air conditioning or an air cooler for it gets very hot during the day. Also, there are only two plug points in the room so if you need to charge your device you got to unplug the fan or lights. I mean I'm all for the jungle experience, but for the price I pay, I expect a glamping experience and not something primal.
On the plus side though, Shashank & team were very hospitable and the service was good. The icing on the cake - we got to see a tiger on our safari to the Nagarhole National Park, so no complaints! Oh and did I mention, they have rescue animals on their property - horses & donkeys rescued from races & trade. I think that's outstanding on the Bison's part to give these guys a place to call home.