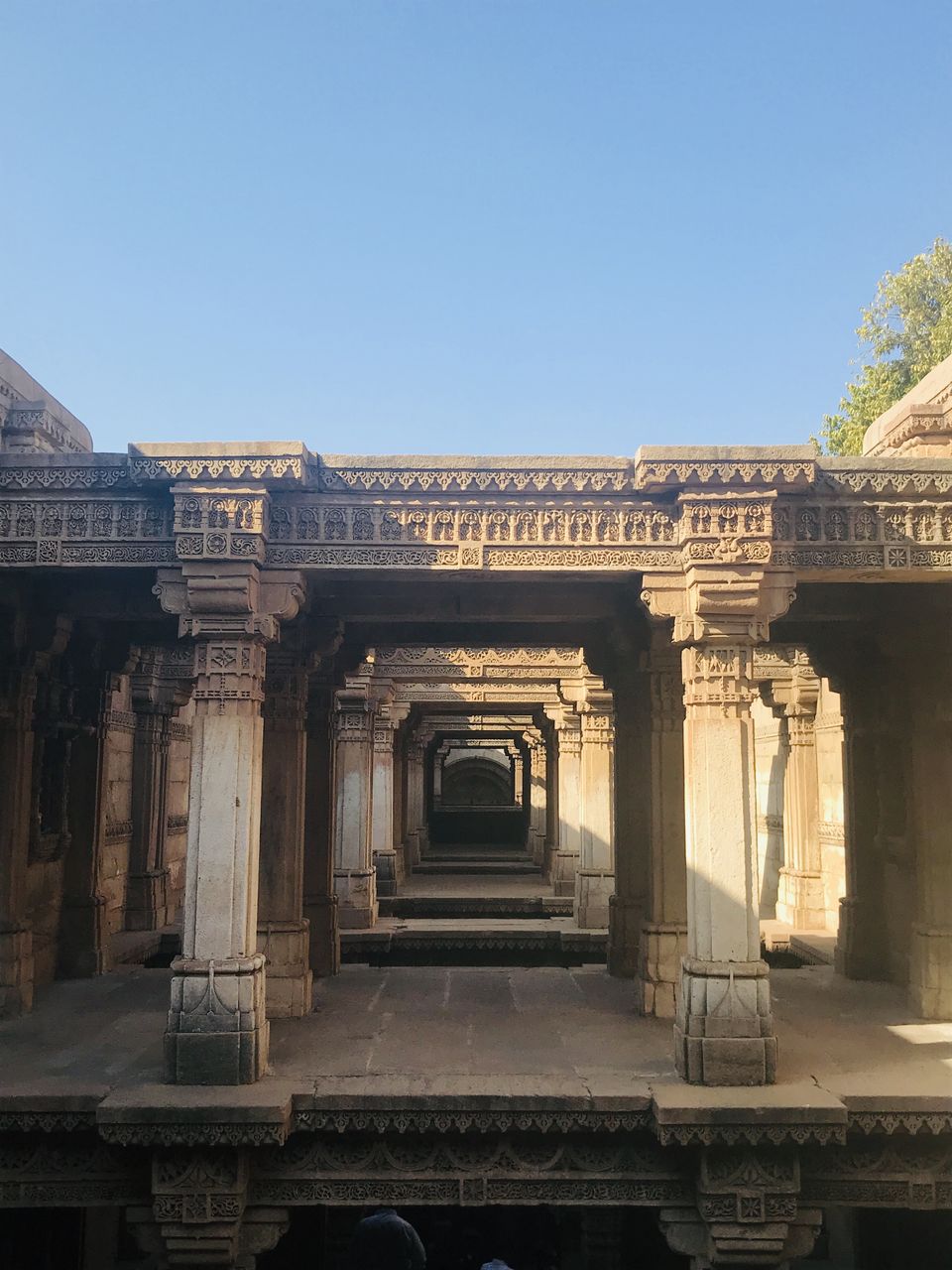 The cost i have mentioned is what it will take from Hyderabad. The cost includes flight charges(which were pre booked before one and half months so the rates are not inflated).
The first reason to visit Ahmedabad is to try the local food, one of the best places after Lucknow and Delhi in street food. If you are a foodie i recommend you to visit Ahmedabad and have a food tour.
Our flight was at 10am from hyderabad and we reached Ahmedabad in the afternoon. We checked into our hotel (Hotel Comfort). We got freshen up and started our tour.Ola/Uber is some what cheaper in ahmedabad when compared to other big cities. Its better to opt this way of commuting.
First stop was Hotel Athithi at Paidi, We had this gujarati thali. Everything is unlimited and very affordable. Awesome and must try at this place.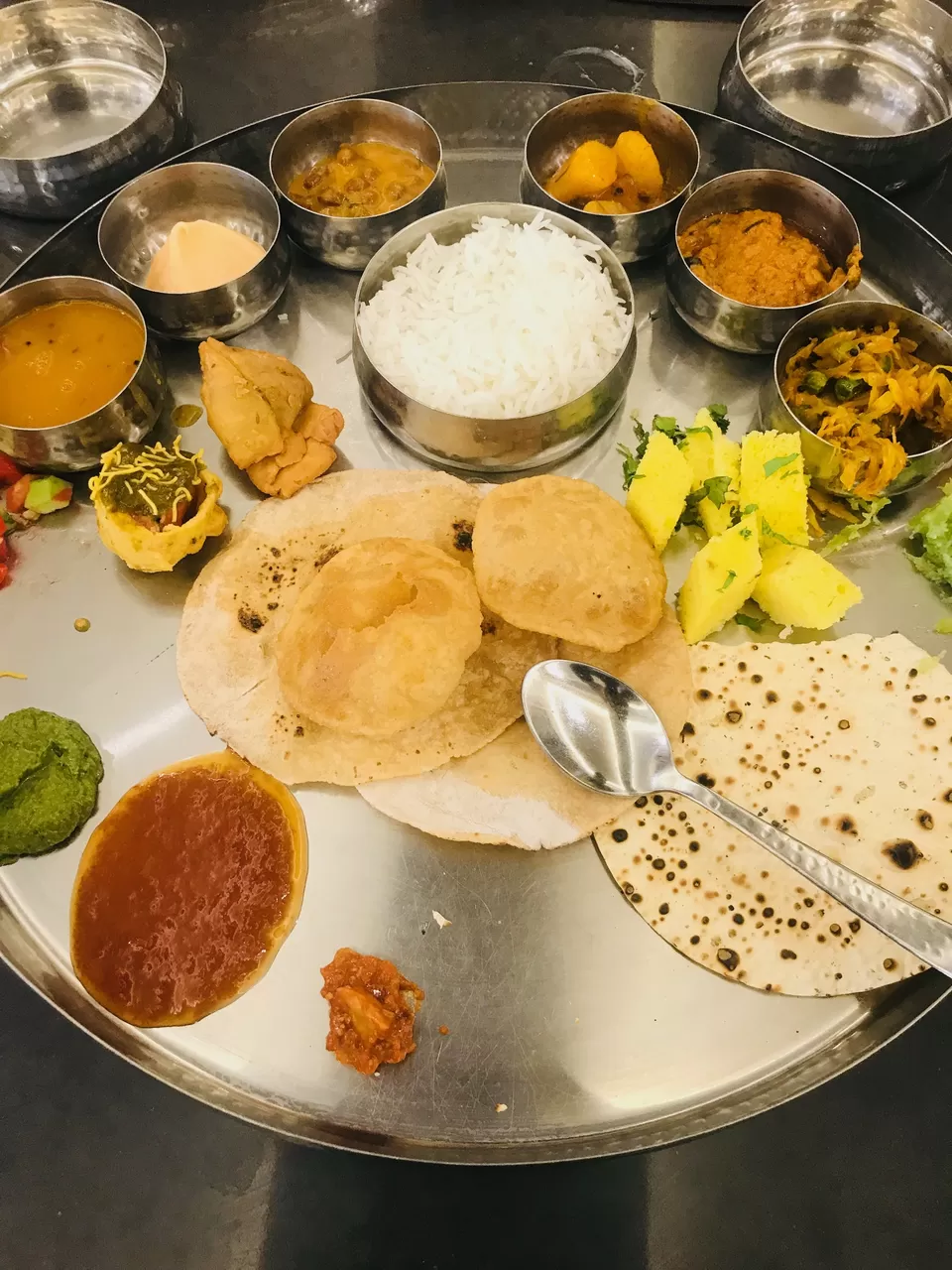 Next stop was to Sabarmathi ashram, we took an uber and reach the place. This Ashram preserves the history of Gandhi and presents you many unknown incidents and facts about Pre-Independence of our country. This place is so peaceful just as a temple. Calm, soothing and serene.
Here are some of my clicks.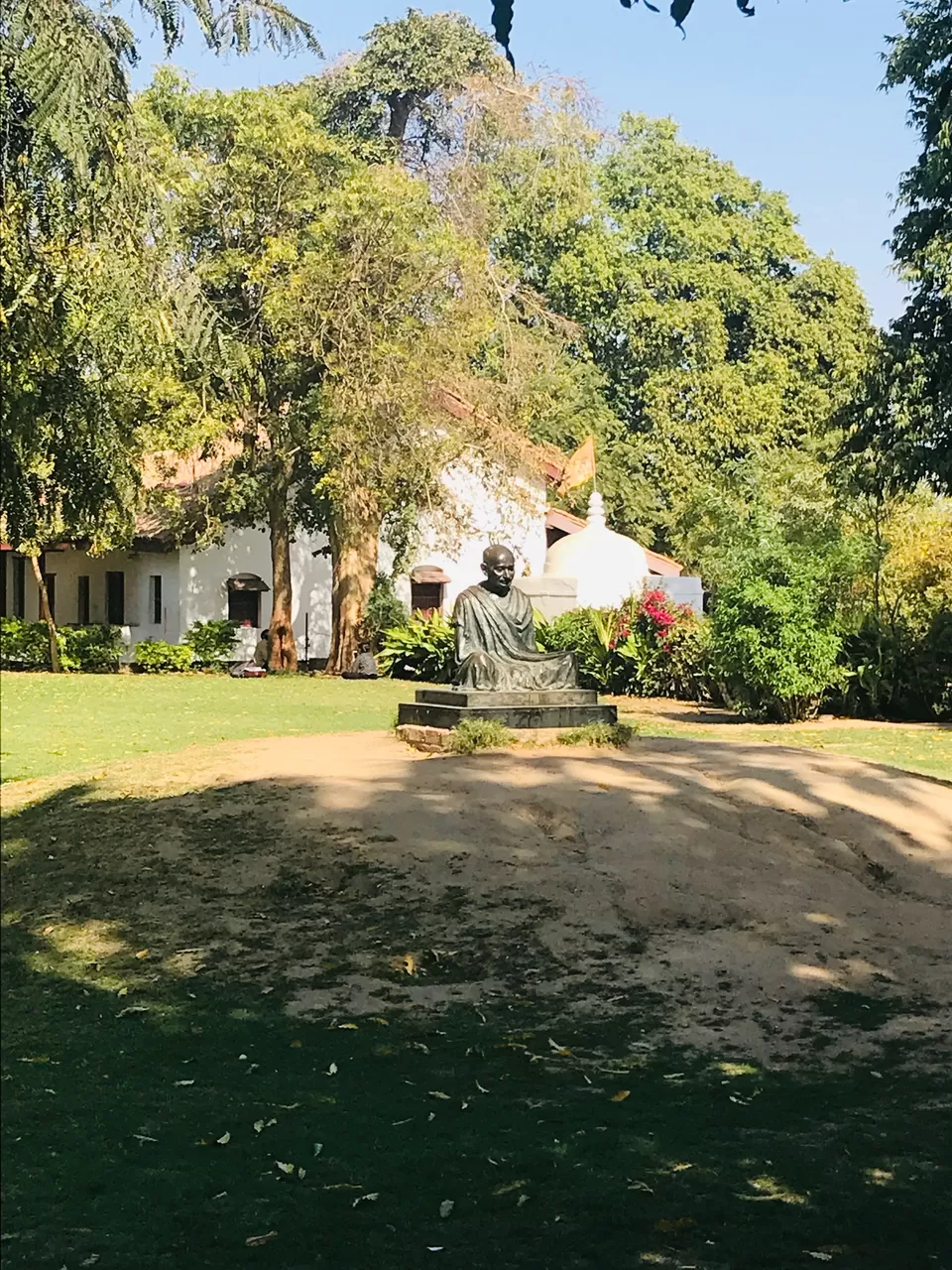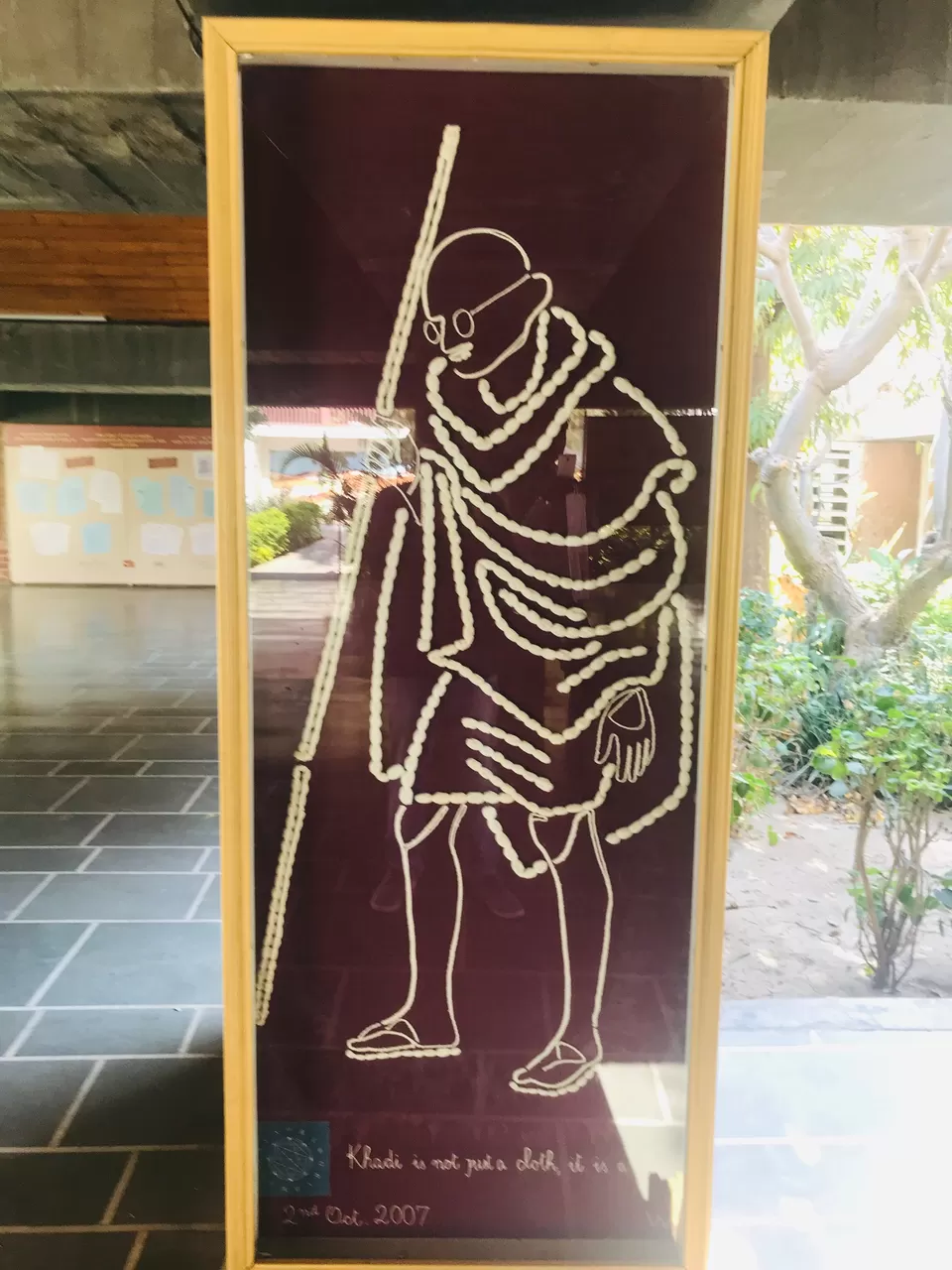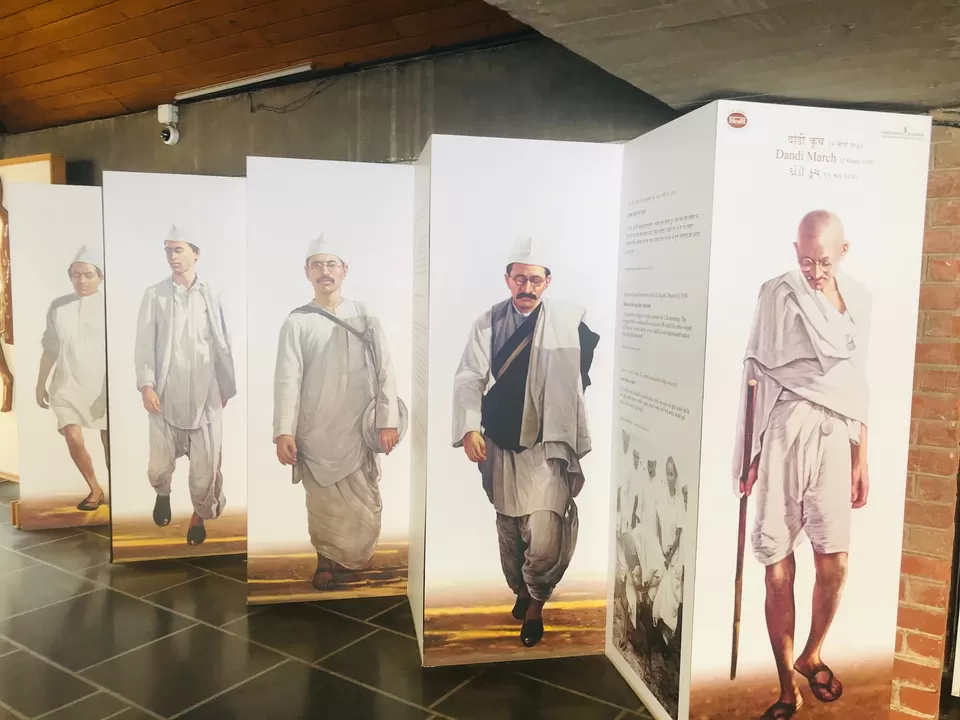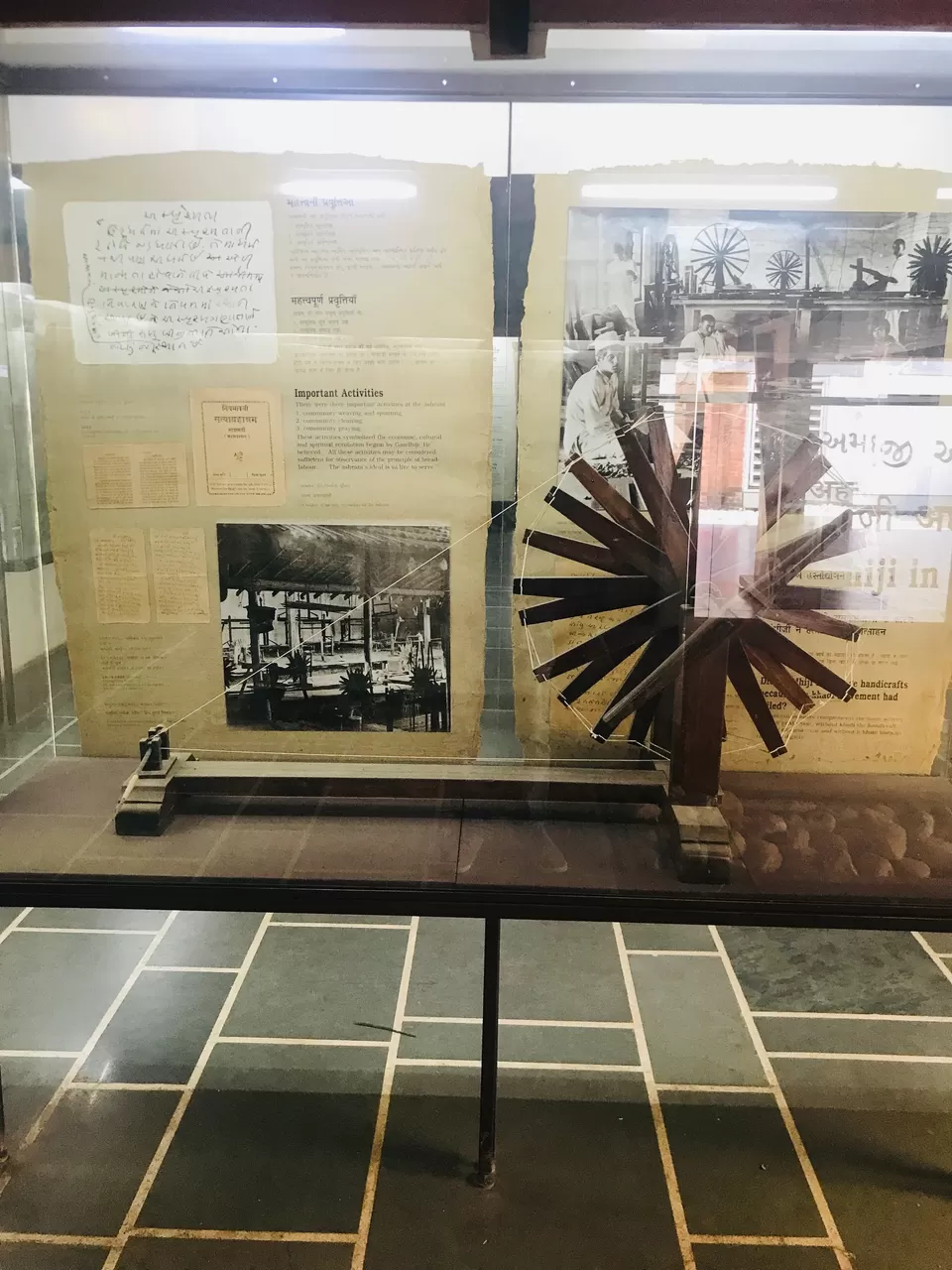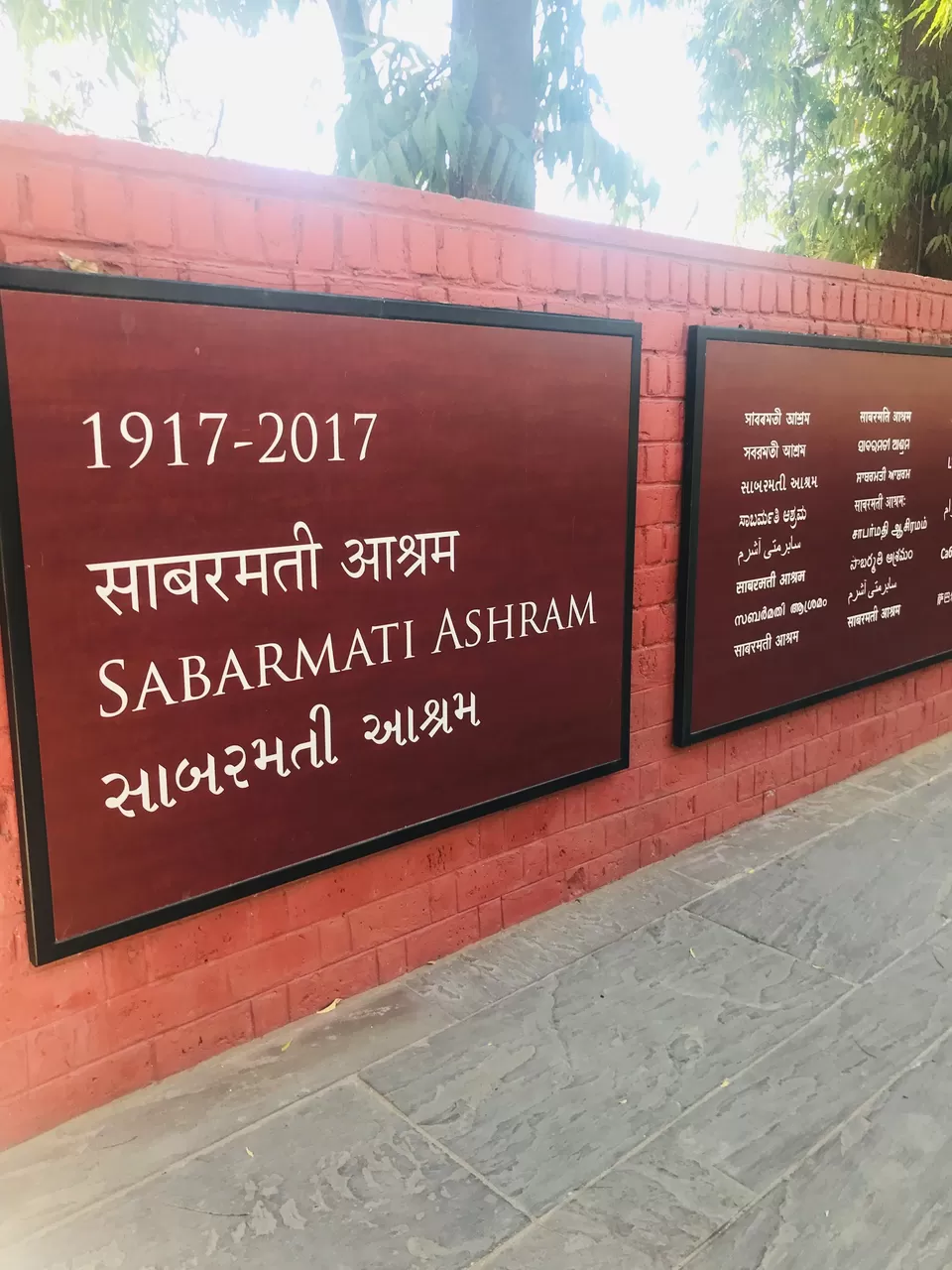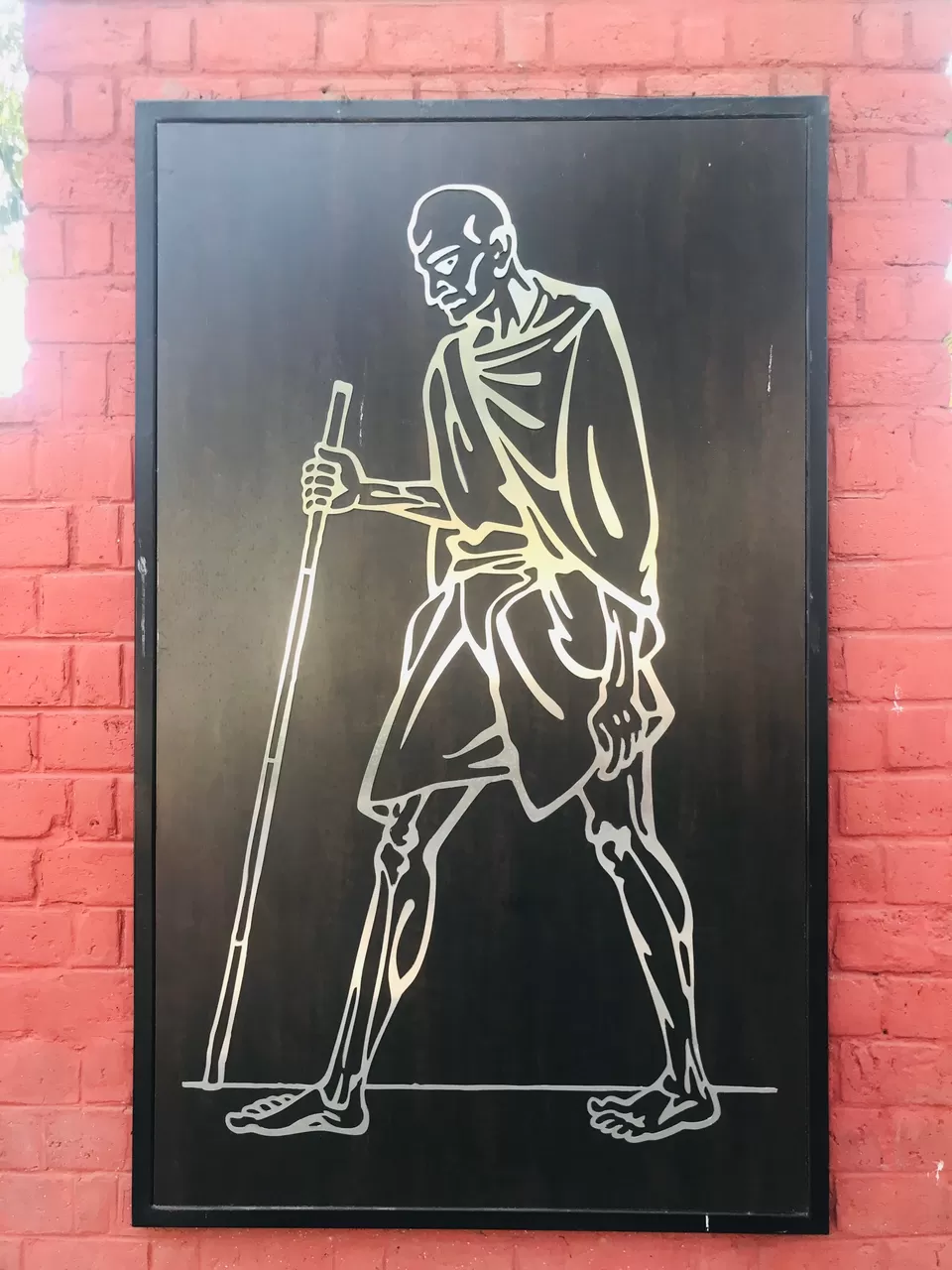 Our next stop was Adalaj stepwell, its located in outskirts of Ahmedabad, travel takes about forty five minutes to one hour time. Worth the visit. Its one of the finest treasures of indian architecture. Beautiful artifact.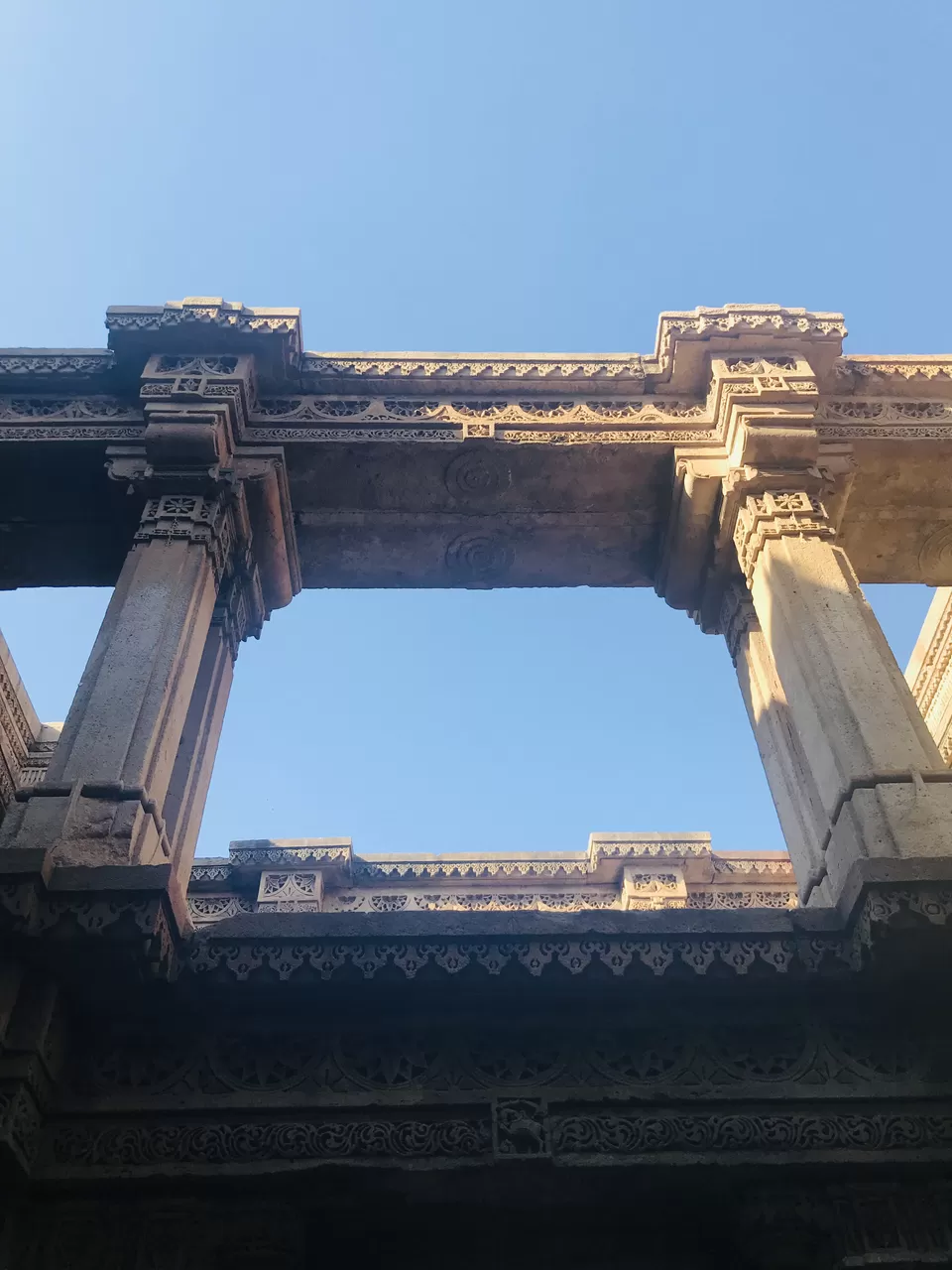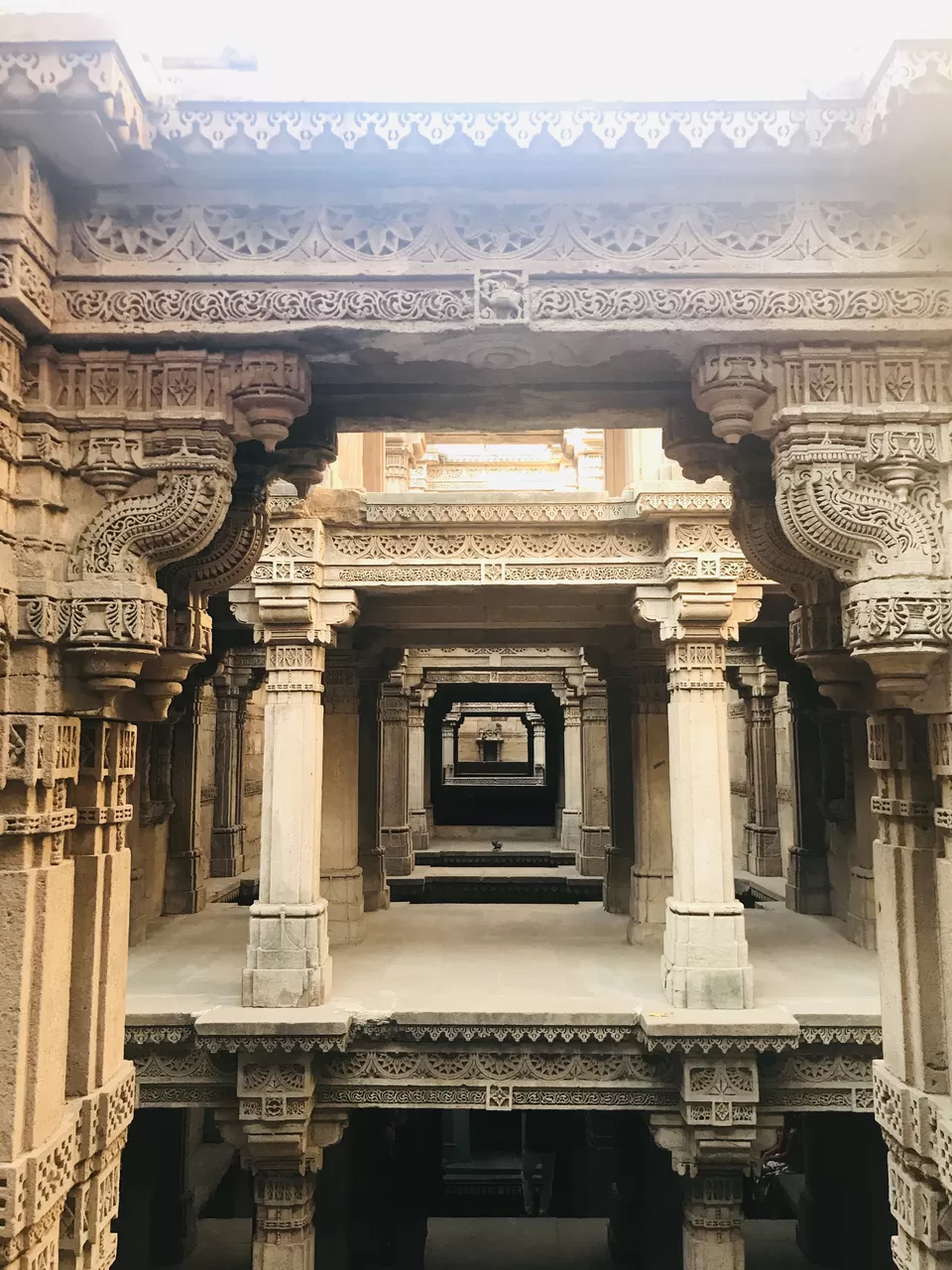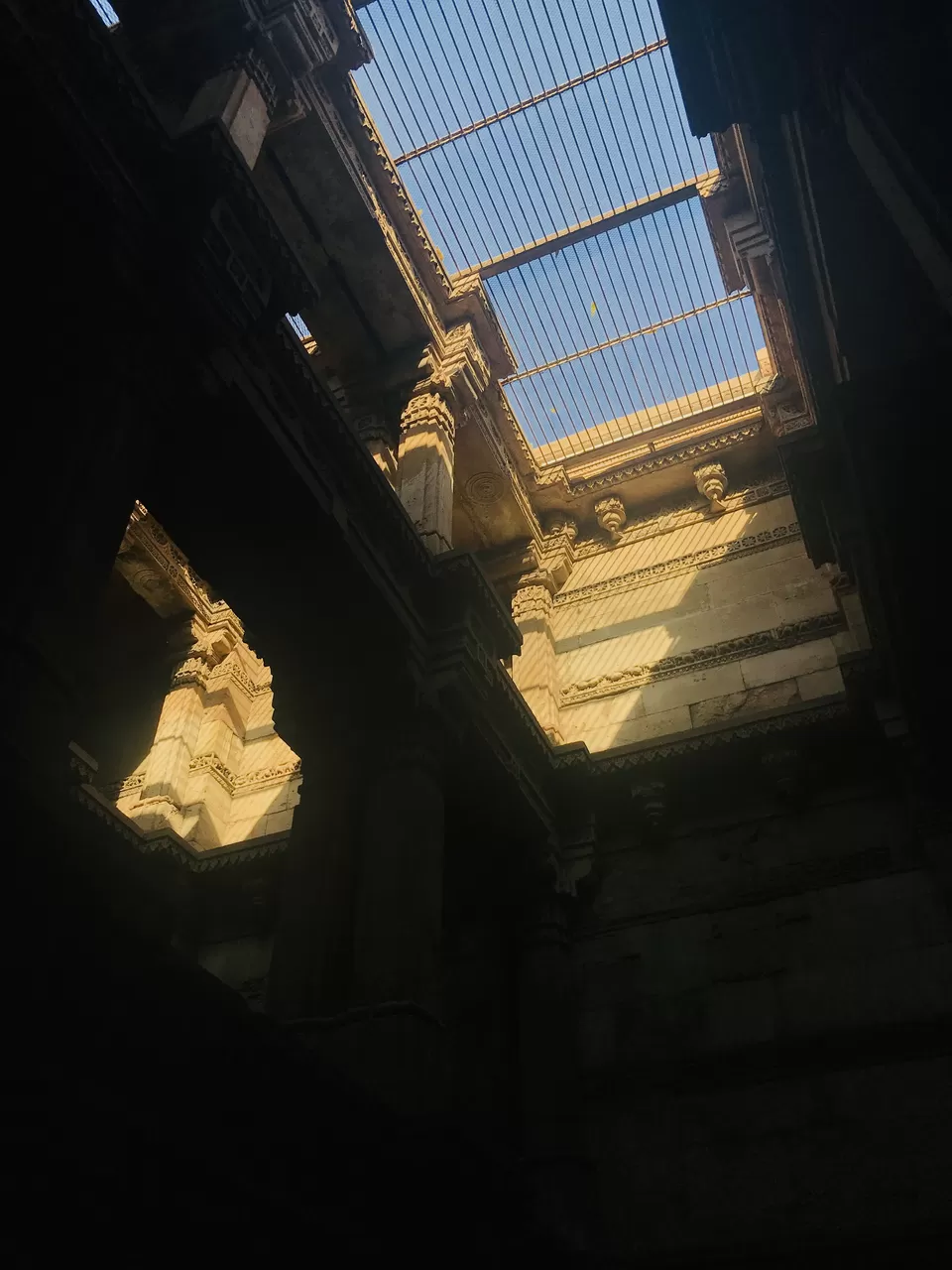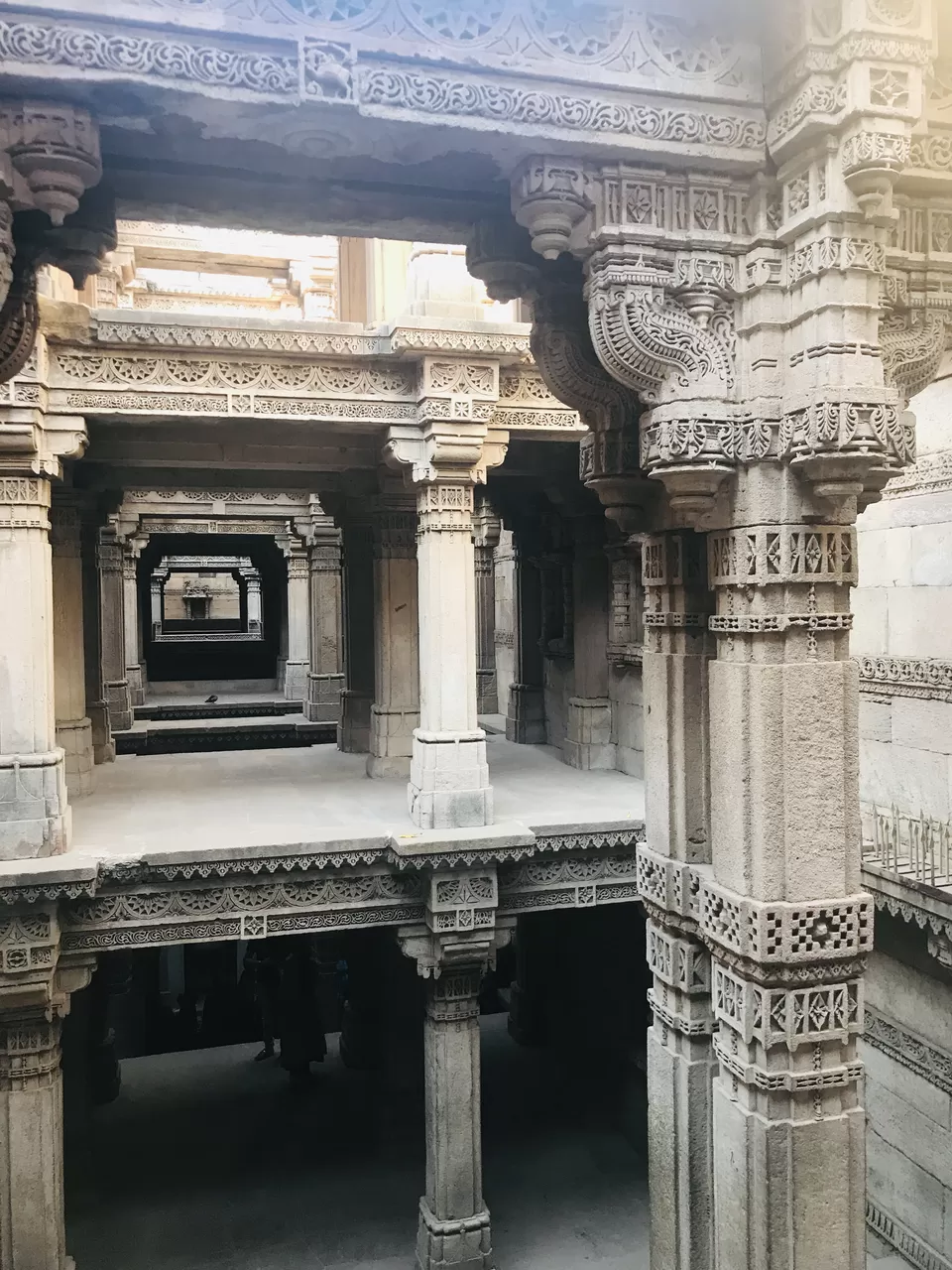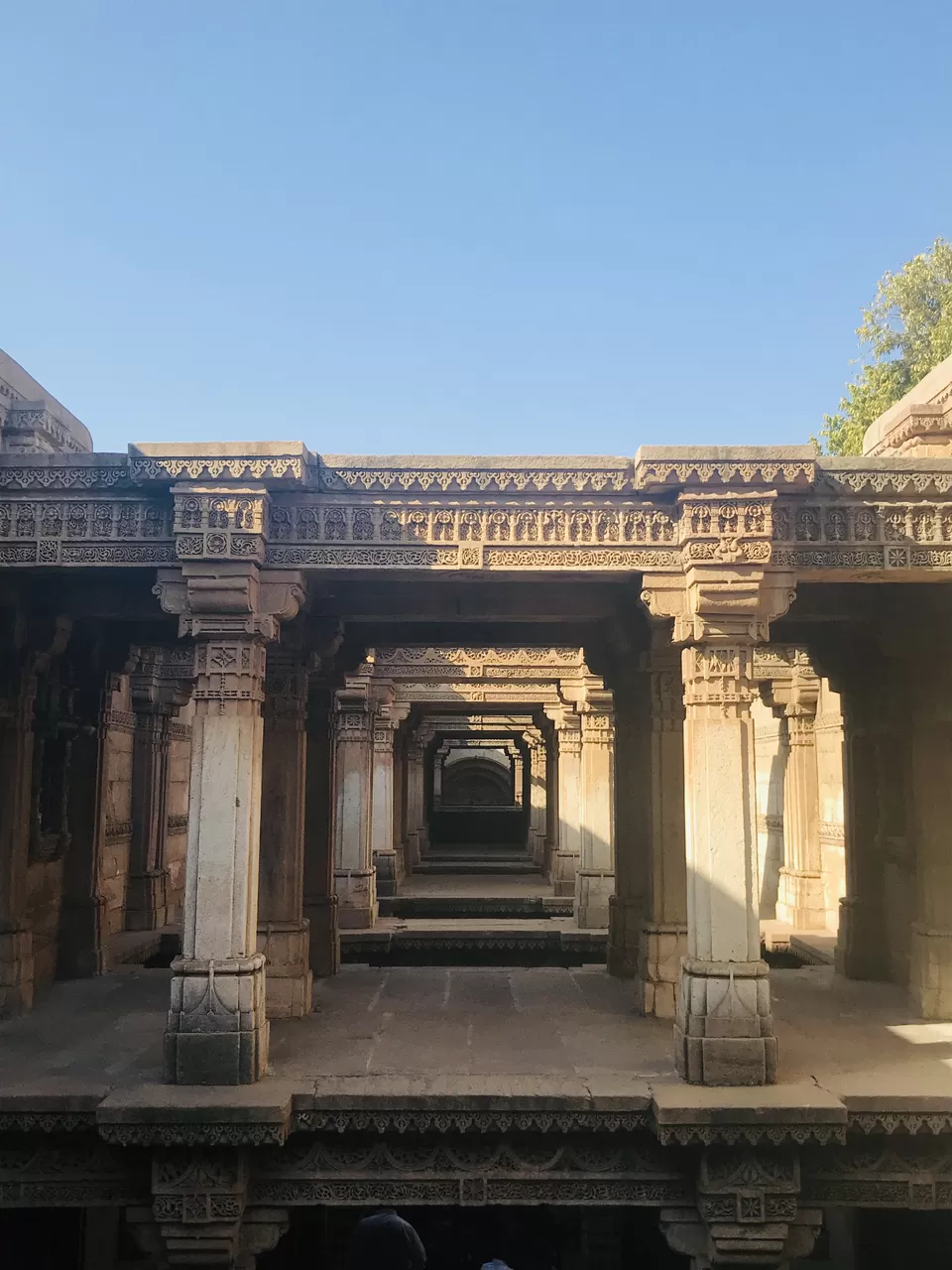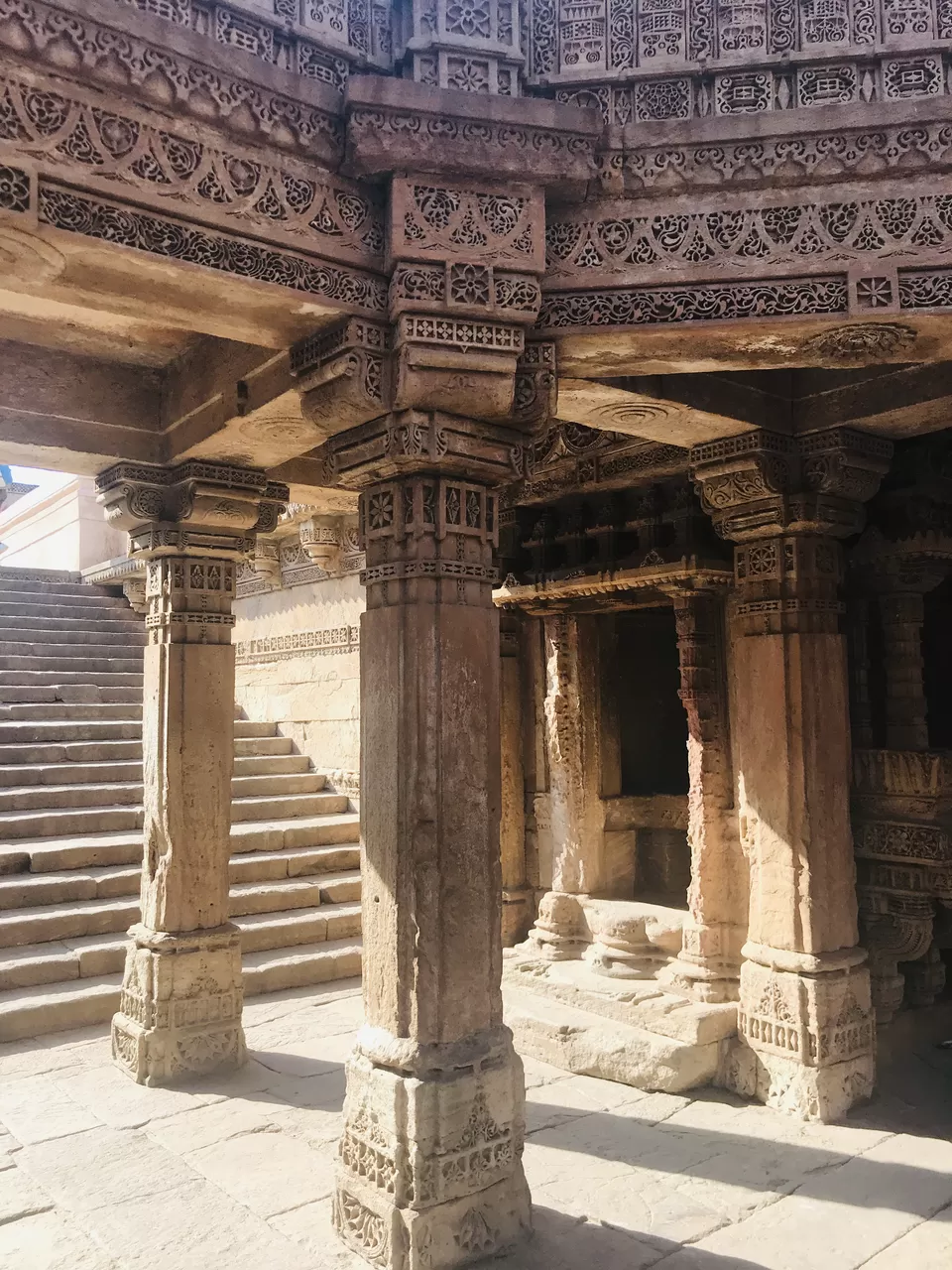 There are no much places to visit in ahmedabad, but you can visit the kankaria lake in the evening and The calico museum of textiles if you are interested in textiles. My trip was to try authentic ahmedabad sweets and street food. So we wrapped it up with these two places.
We came back to room and we started our street food tour from the evening.
The Manek Chowk - Paradise for street food lovers.
Manek chowk is a small market, there are many stalls with street food over there.
Here are the must try items :
1. Ghugra sandwich (DONT EVEN TRY TO MISS THIS)
2. Manek pineapple icecream sandwich
3. Ghotala dosa at balan dosa center, manek chowk.
4. Kulfi at Asharfilal (DONT MISS)
5. Pav bhaji and tawa pulao and Mahalaxmi pavbaji, Manek chowk.
After satisfying our tastebuds, we travelled to Gir by bus which we have booked in prior, There are no much buses from Ahmedabad to Gir, only less services available so plan accordingly when you want to go to Gir from ahmedabad. Sleeper Non AC and general buses are available in this route.
We reached Gir in the morning, it is overnight travel from Ahmedabad. We stayed at HOTEL SHYAM HOME which is very affordable and very nearer to Sinh sadan, the place where the safari starts. If you are with family you can opt resorts in Sasan gir, its costs you much but your stay will be memorable.
Use this link to book your safari at gir, i recommend you to book before one month as you will not get slots in summer or winter season because of tourists. >> http://www.girnationalpark.in/jeep-safari-in-gir.html
After booking you will get a mail for Gir forest about the payment procedure. They will charge you about 5300 rupees per jeep upto 6 people.
I recommend you to opt Morning slots rather than afternoon ones, There is 90% chance to witness the pride of lions in early morning slots, where as in afternoon slot (4pm - 7pm) you may have 50% chances to witness lions in between 4pm to 6pm and 80% of chance to witness after 6pm. And this is all about jeep safari.
Apart from jeep safari there is another type of safari called Devalia safari, this trip takes place in Devalia zone where you have 100% chance of seeing lions, as it is an enclosure just like we see in zoo. In devalia safari you have buses but not jeeps, timings will be from morning 7AM to 11AM, 3PM TO 5PM. Ticket costs about 150 per head, 190 during weekends for indians. 2800 on regular days and 3500 on weekends for foreigners.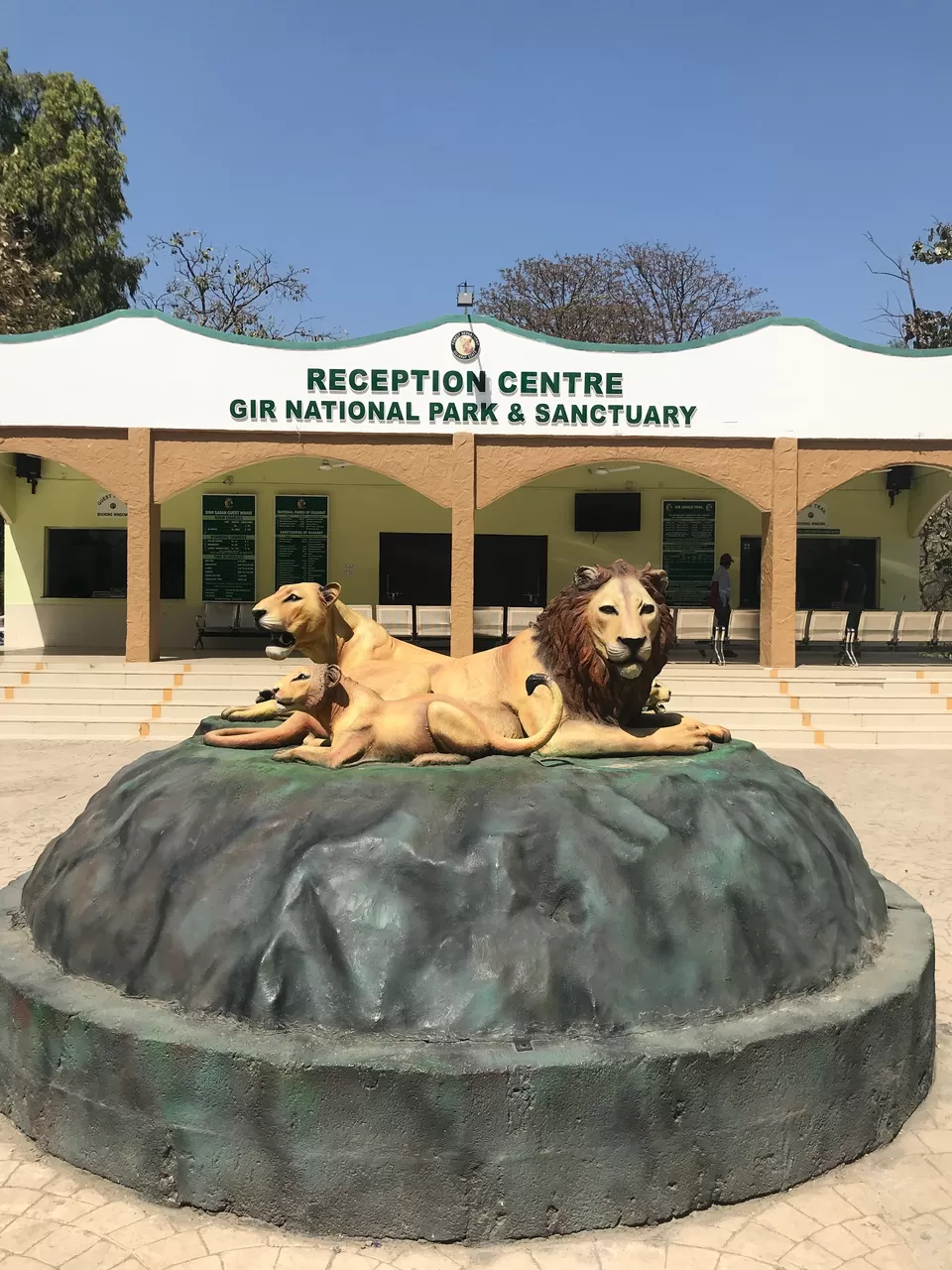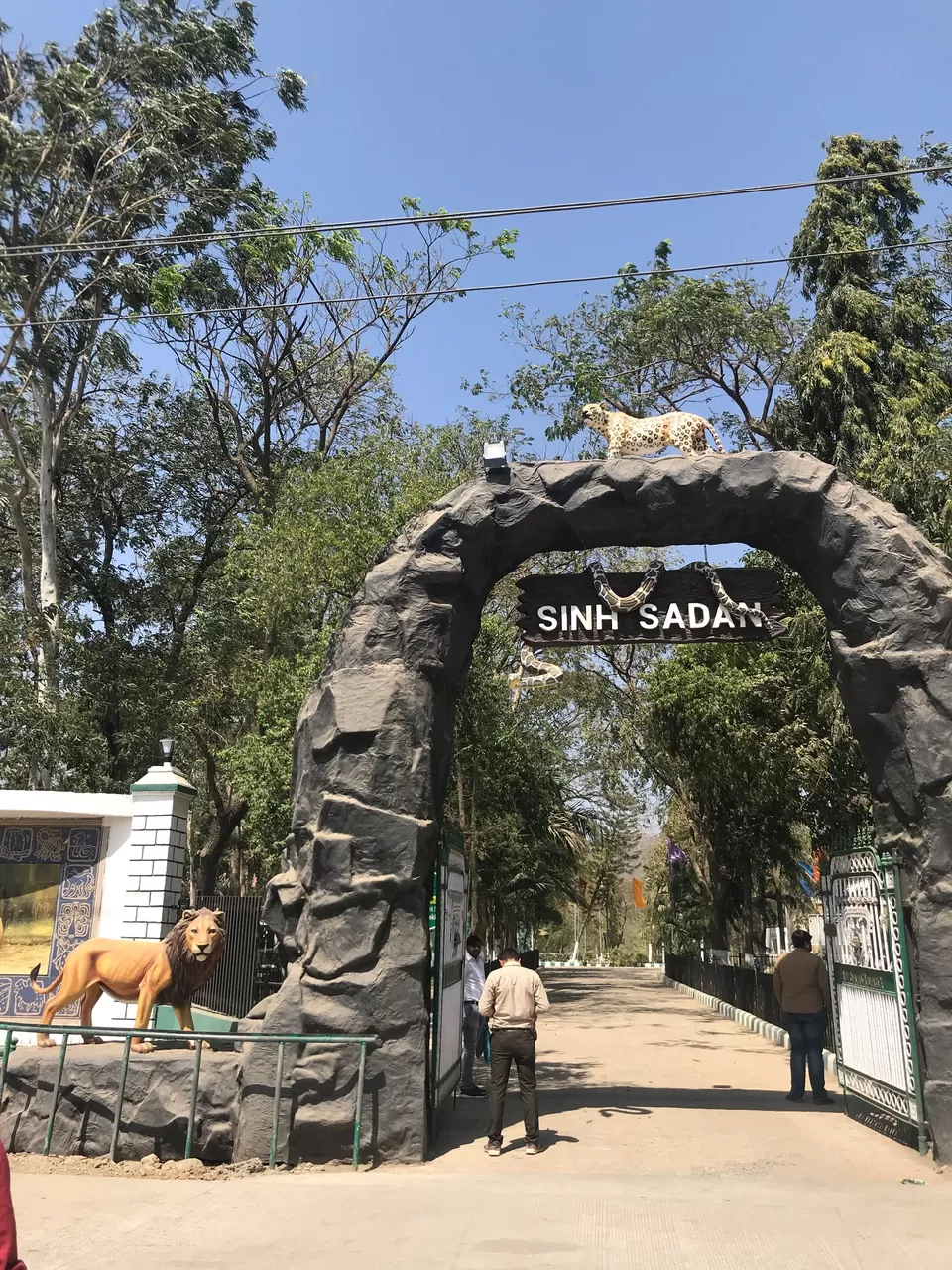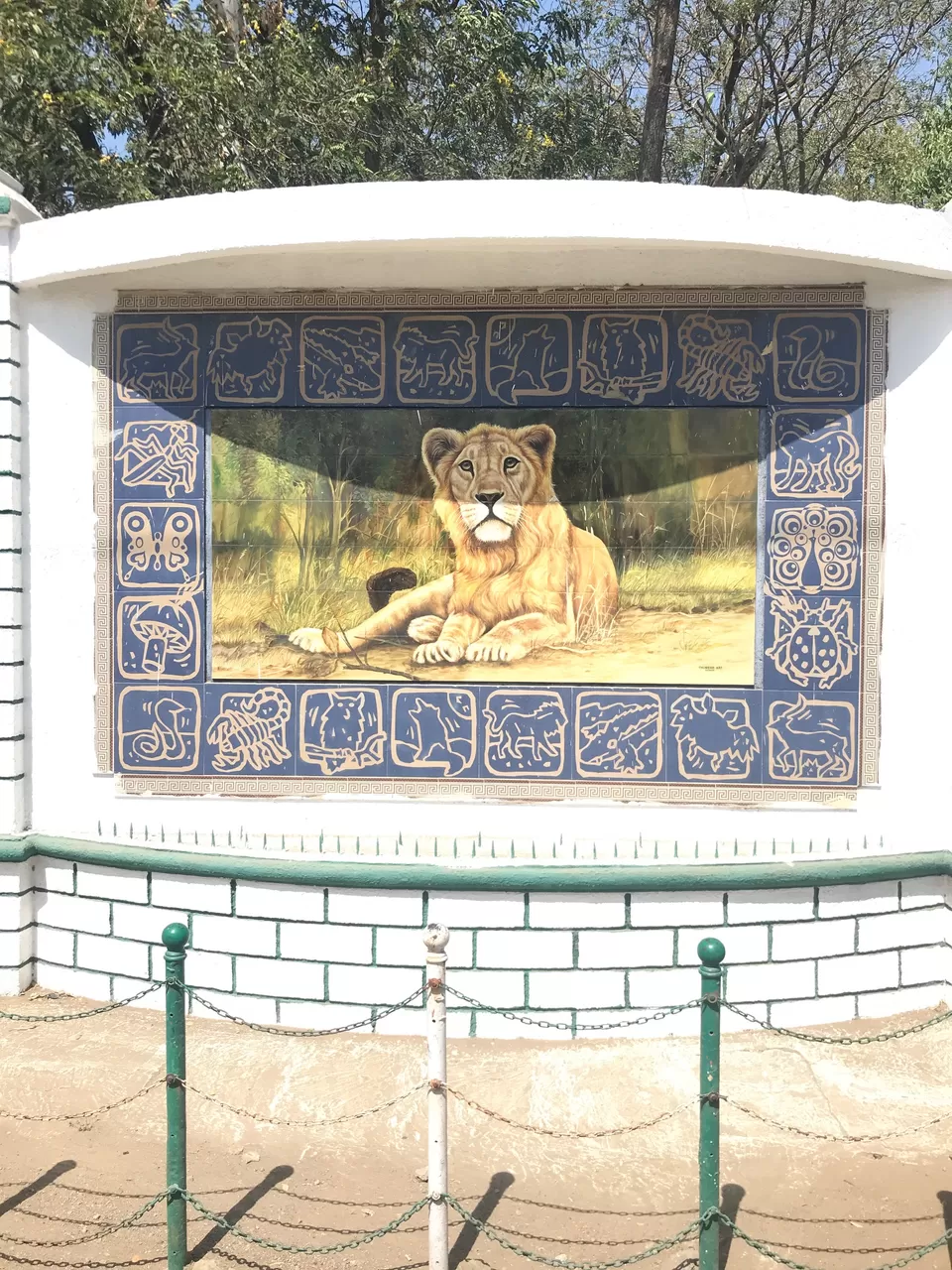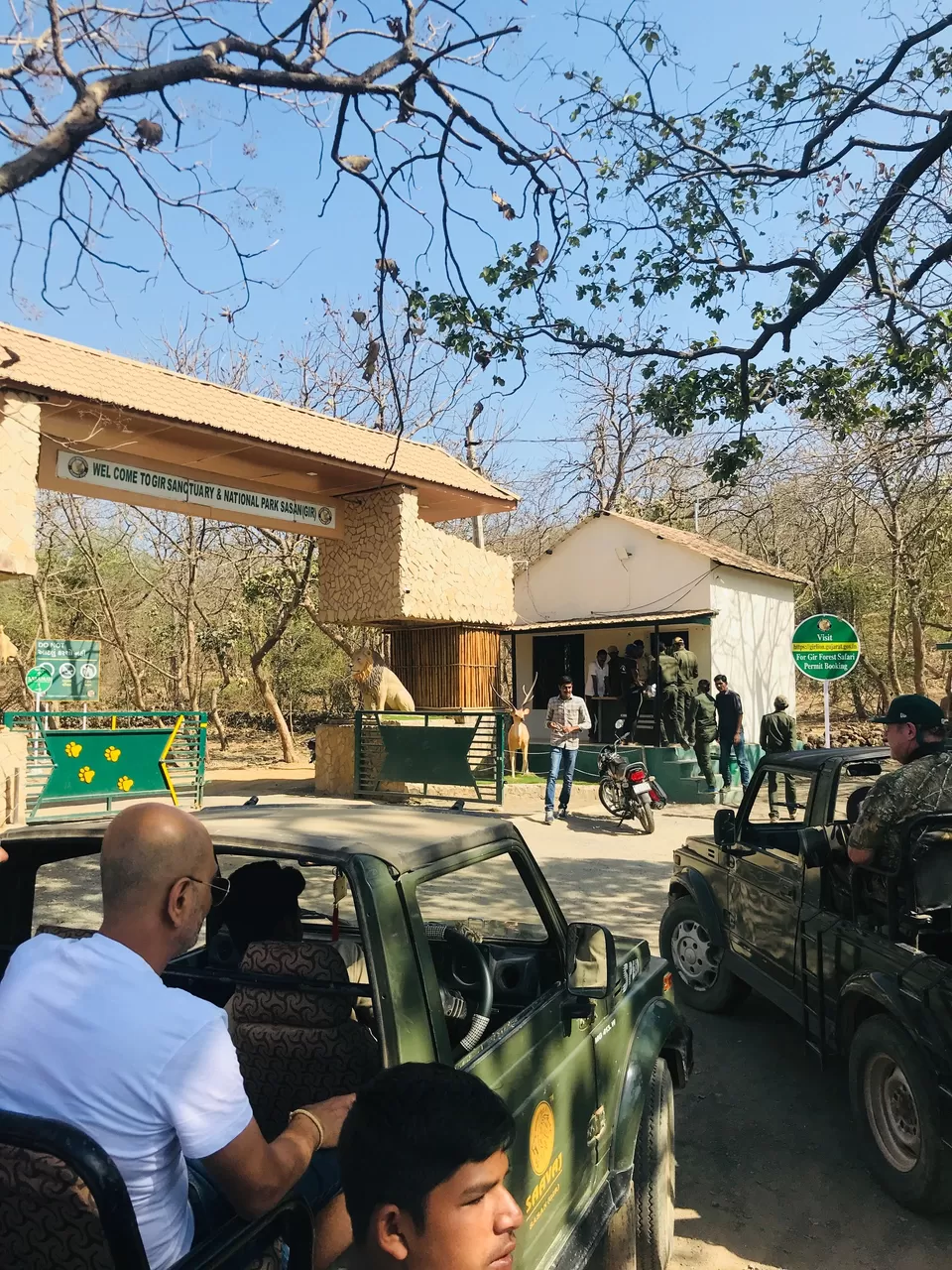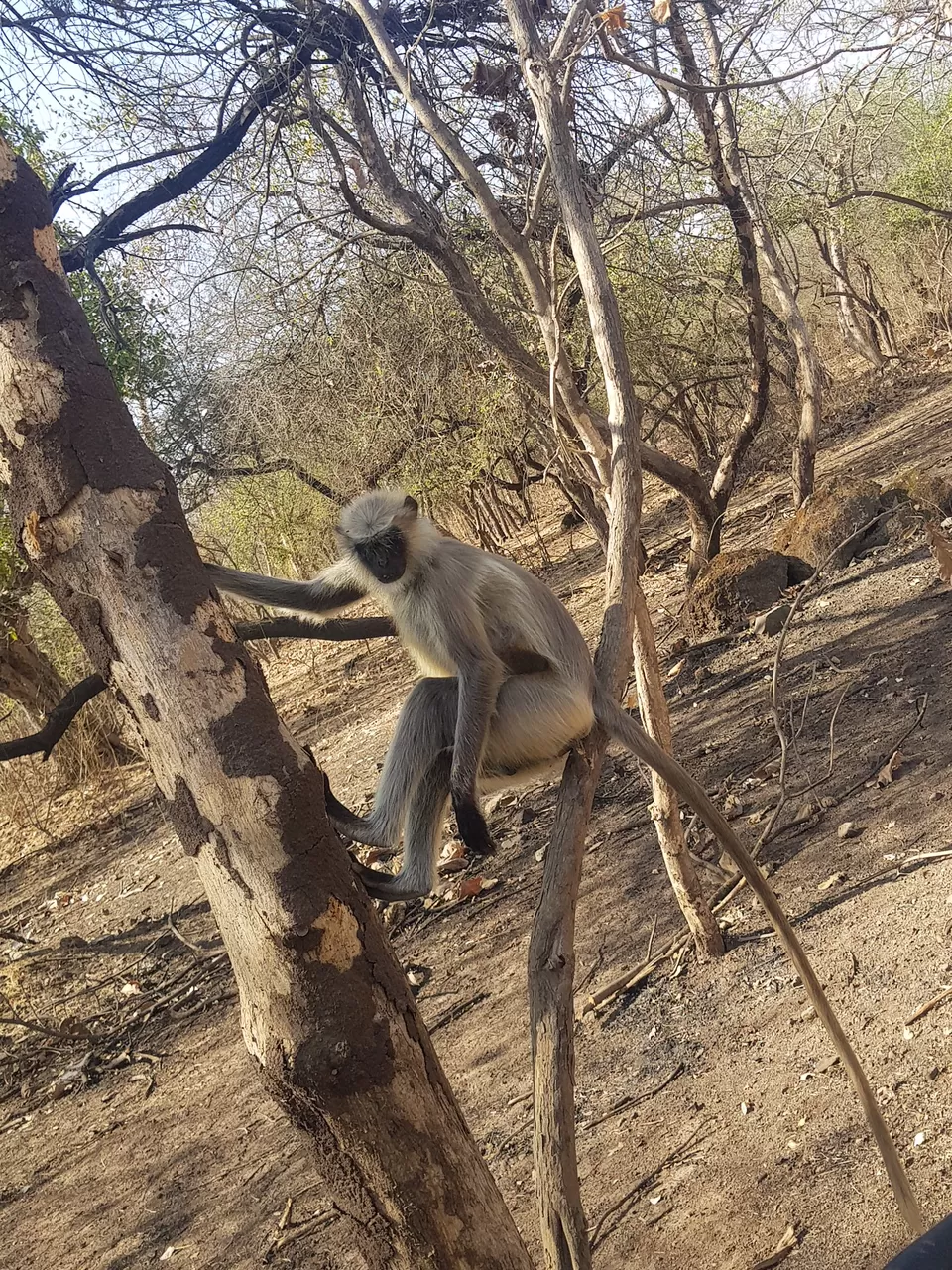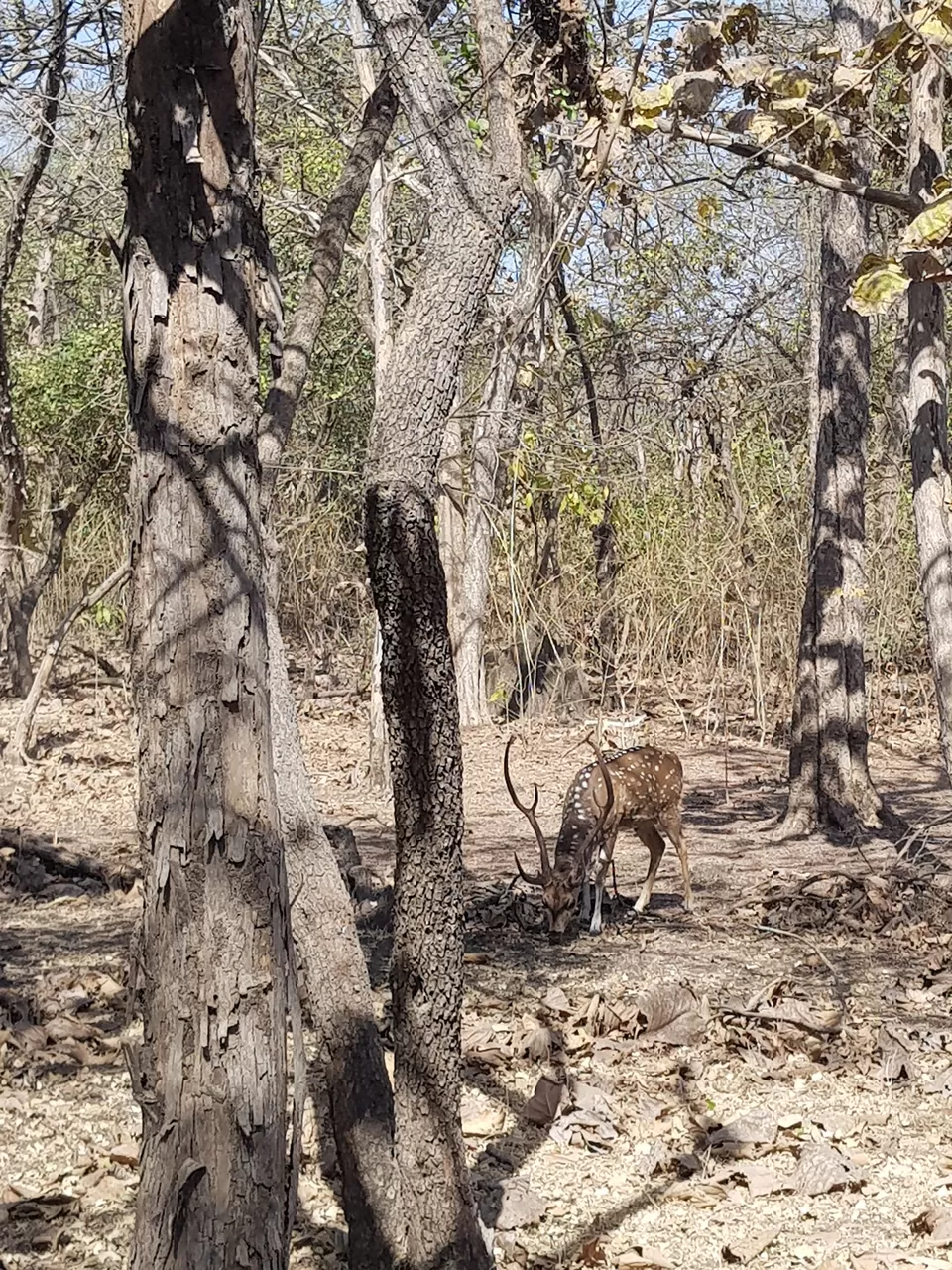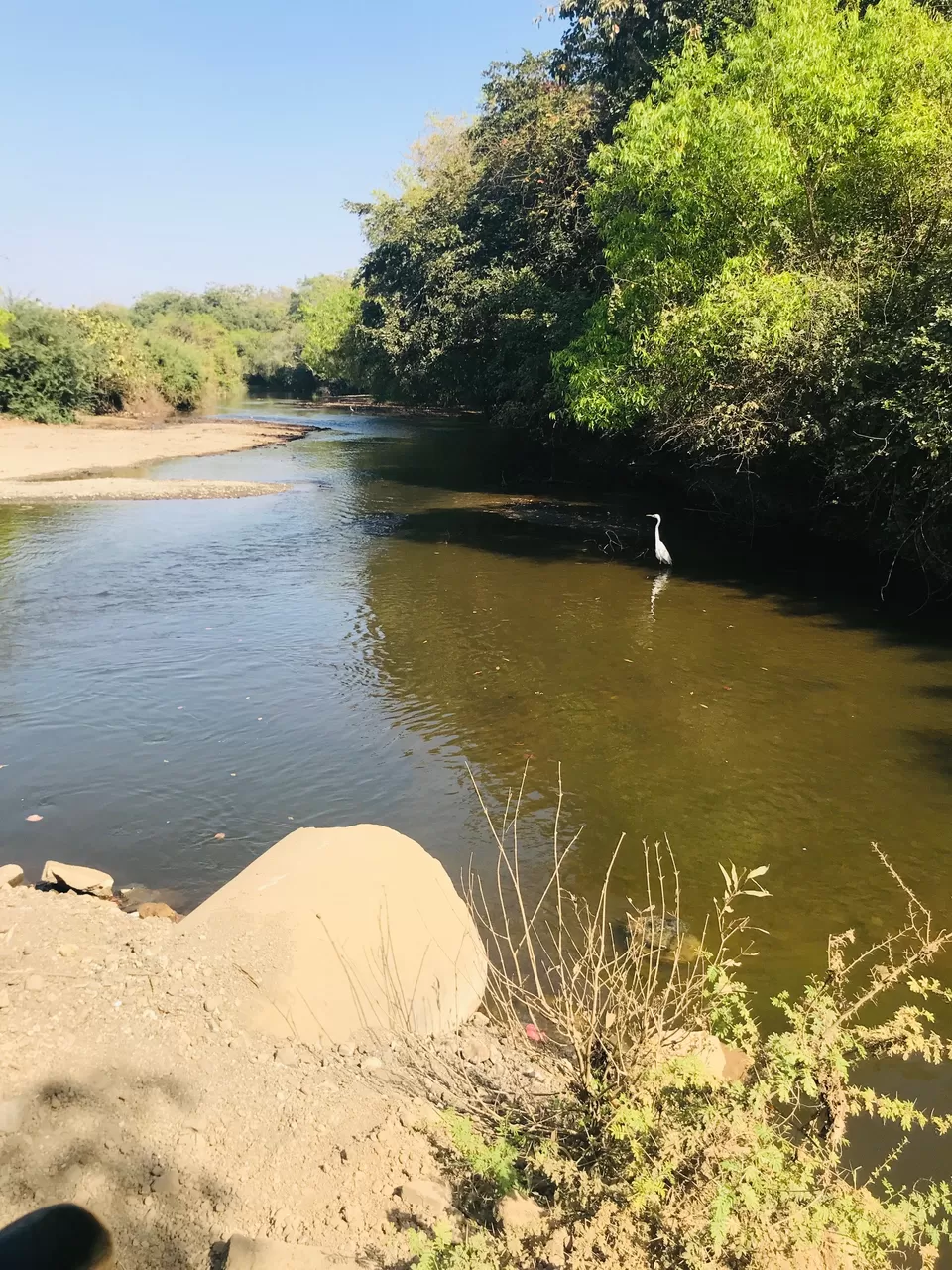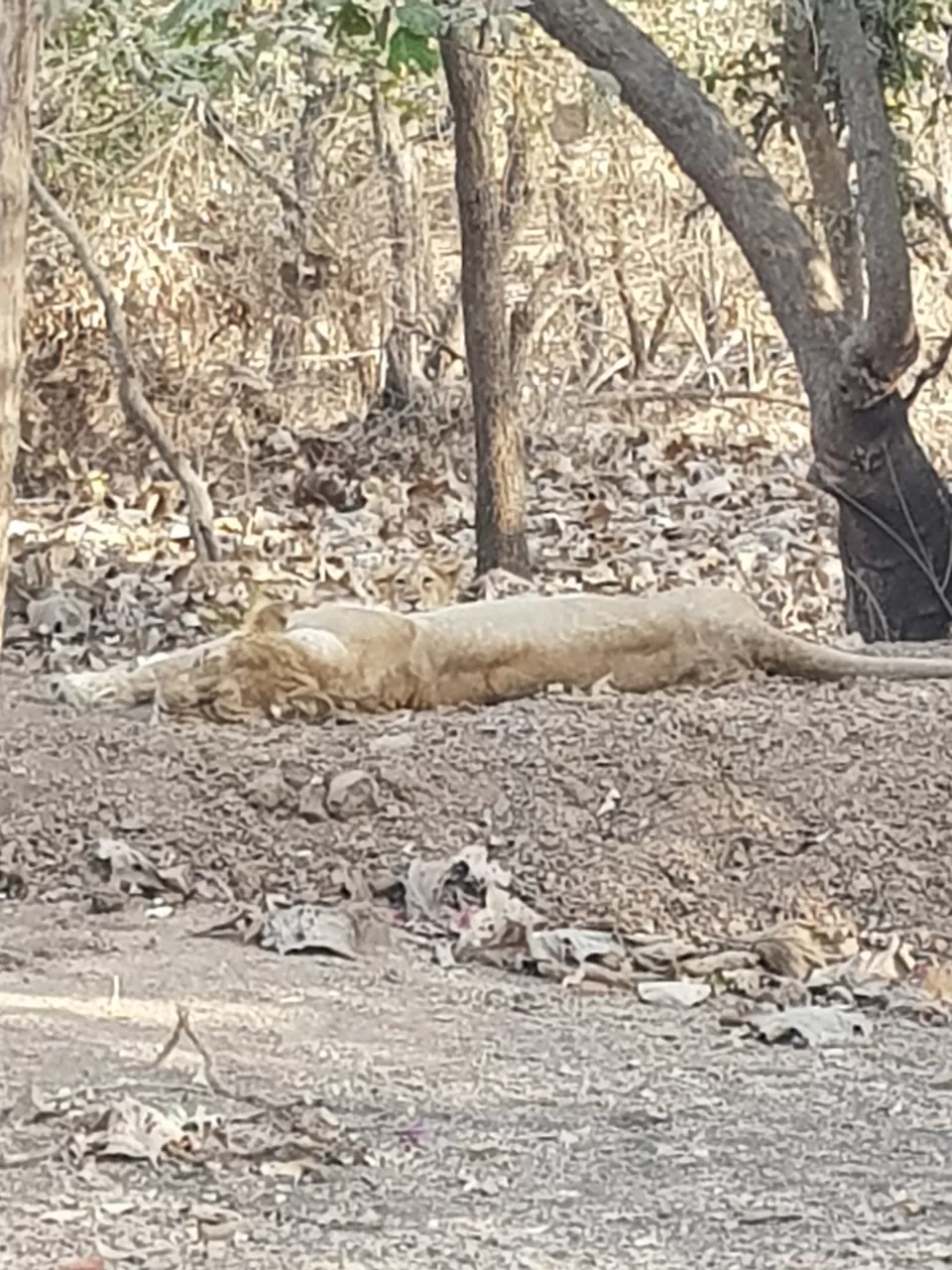 Safari was quite good as the ride through the Gir jungles was amazing. We opted for afternoon slot as we didnt got morning slots. Our safari ended at 7:20PM and we went to the main road had some food and boarded the ahmedabad bus.
We returned to Ahmedabad the next day to try the authentic gujarati snacks and sweets
Our food trip was like below :
1. Das khaman for Dhokla and Khaman (Gujarati breakfast)
2. Lakshmi Ganthiya rath for Pathra and khadwi (Gujarati Breakfast)
3. Bought Halwasan (MUST TRY) and Kanpuri Ladoo at Gwalia sweets
4. Bought different varieties of Khakra at Induben Khakrawala (Authentic gujarati dish)
5. Mohanthal sweet at Khandoi Bogilal Mulchand (MUST TRY)
And thats the end of our trip and we took the evening flight and we are back to hyderabad.
HAPPY TRAVELLING ....HAPPY EXPLORING ....HAPPY EATING !!