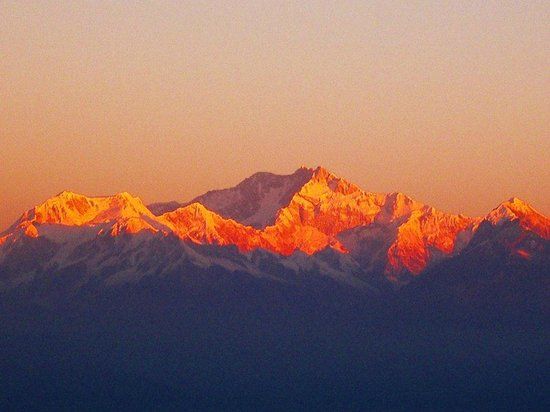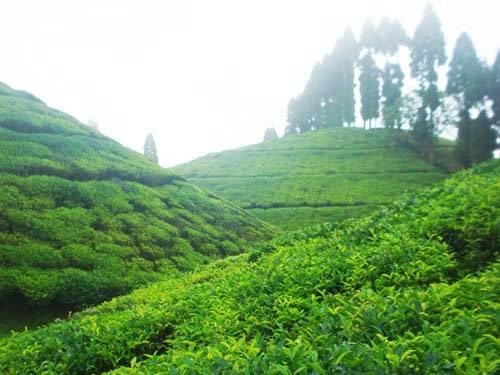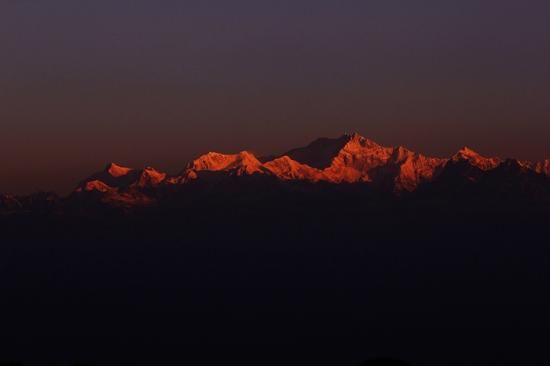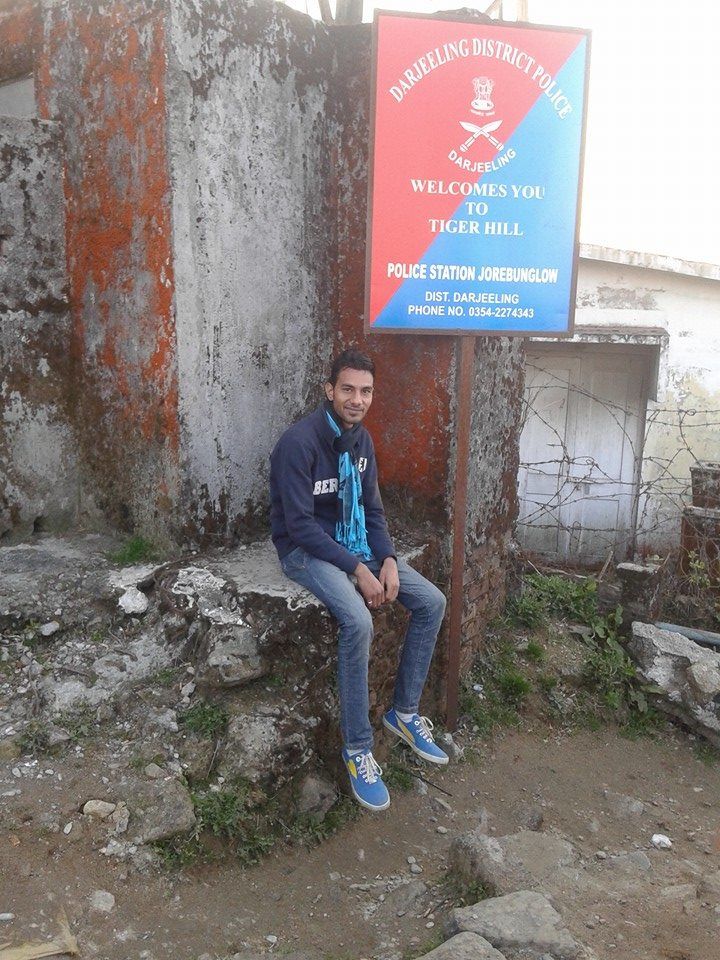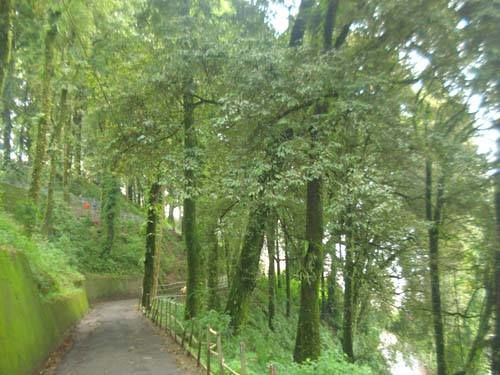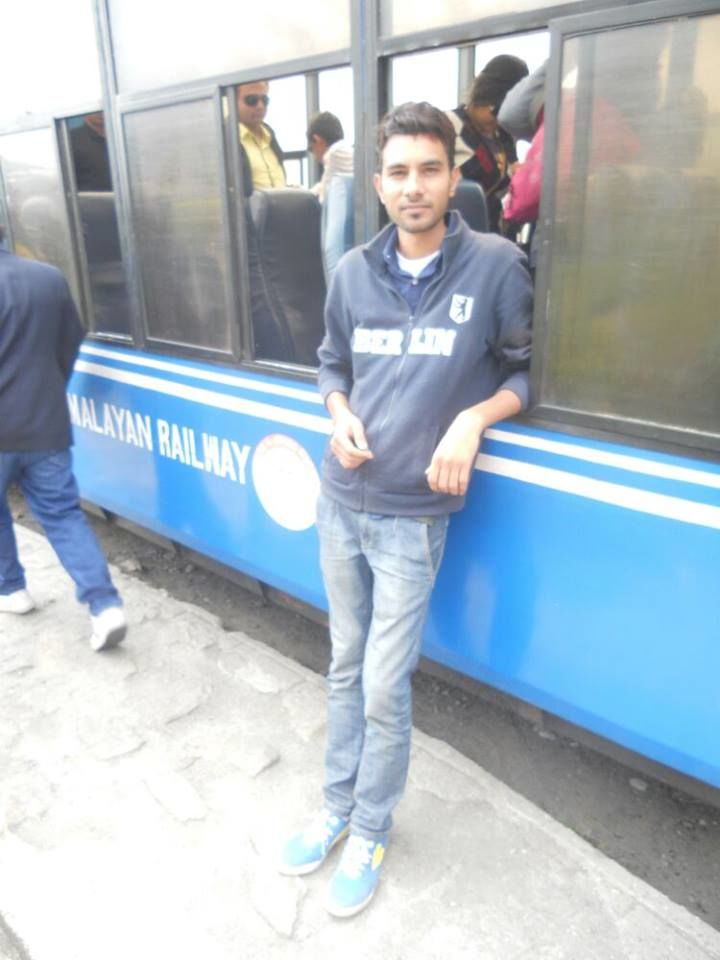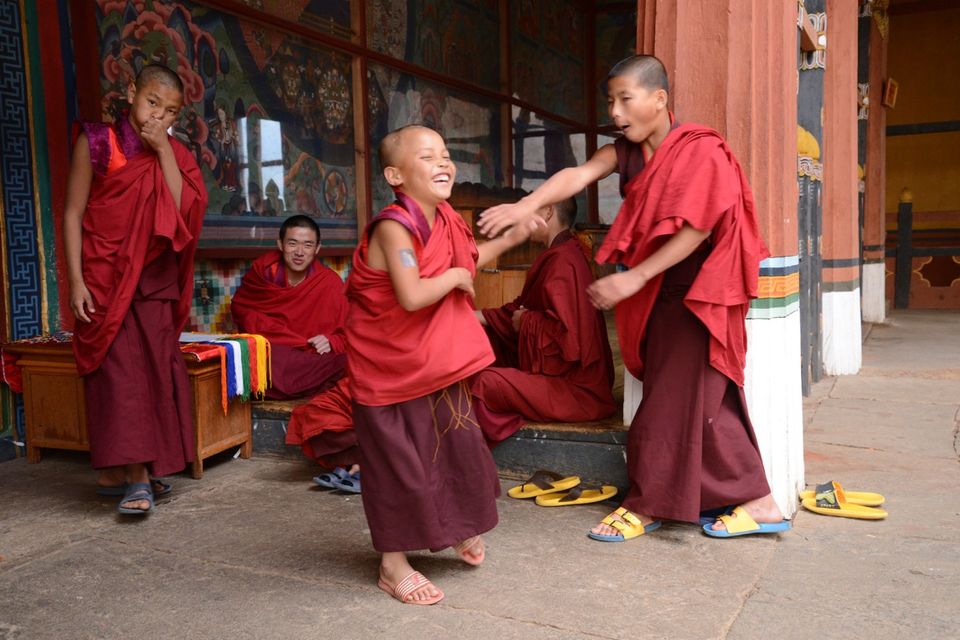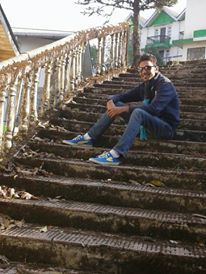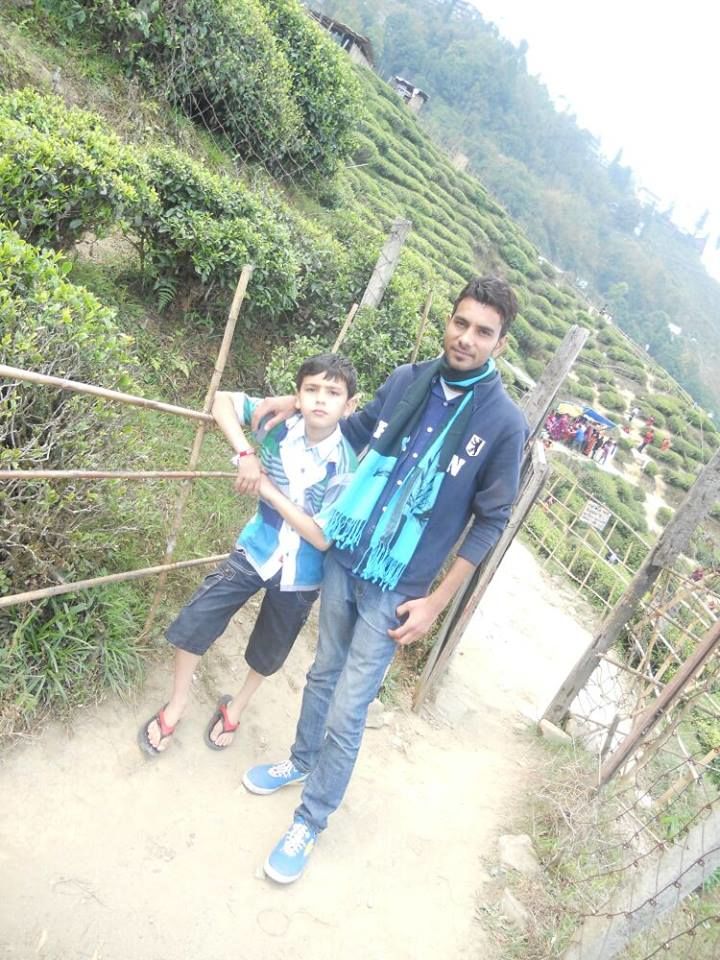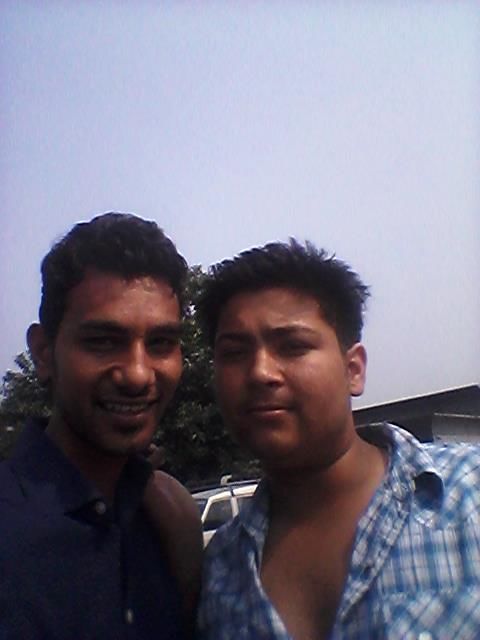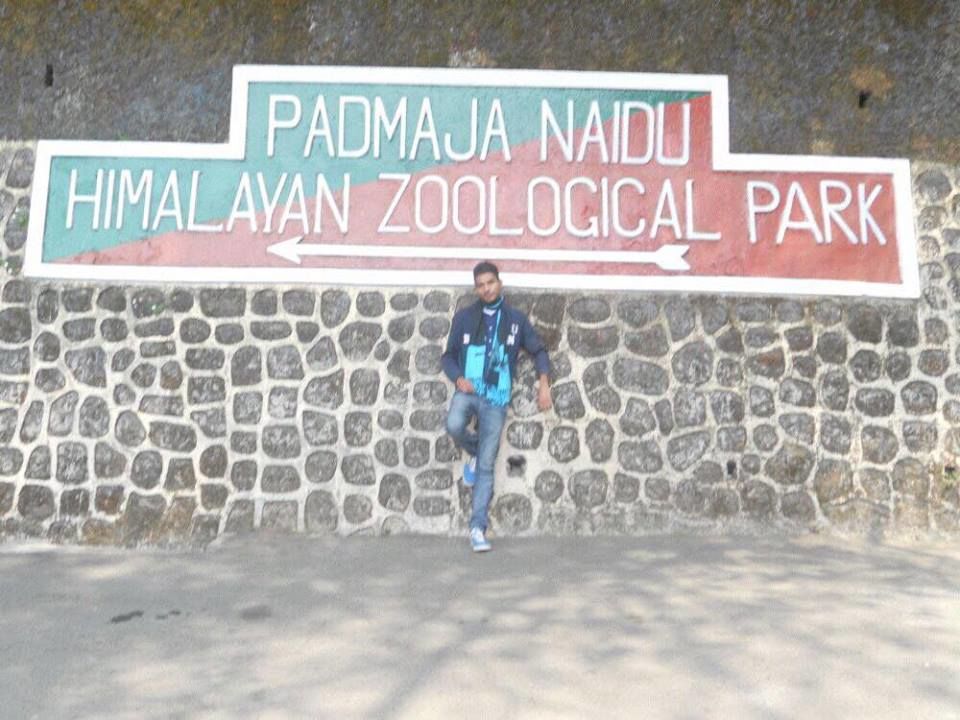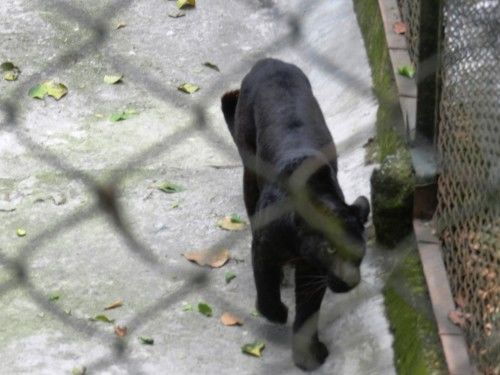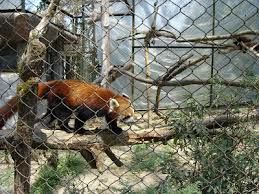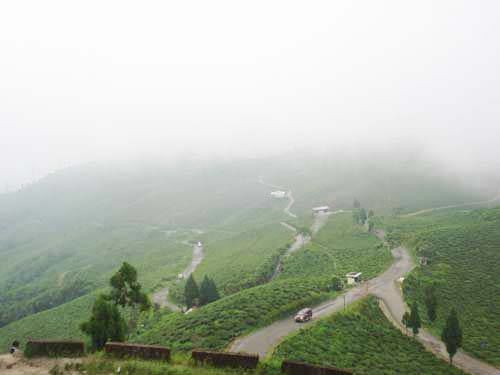 It's has been long time , since my last post, but I'm back now.... and how??
Then for this all the credit goes to my brother who made me had my amazing and a memorable trip. So get ready to begin your journey with me through the beautiful garden of the world famous tourists destination of Darjeeling(known as the queen of hills) in the eastern state of West Bengal.
So Two months ago in November I had been on a 5 day trip to Darjeeling. The trip was a sudden surprise to me also. It was a trip from my brother's company, in which my brother was supposed to be going, but due to some urgent work he can't go.. So he suggested my name in place of him. So without thinking much , I backed my bag very quickly. At night after packing my bag and still thinking about the serenity of the place of the place I slept.
DAY 1 : LEAVING FOR DARJEELING
I was going by " North East Express Train" whose arrival time is 6:45 am from Anand Vihar and we had to arrive at least 1 hr before the arrival of the train . But that day I woke up at 3 in the morning due to excitement. As told by my brother I would be meeting other company people at the railway station who too were accomplishing me on this trip. I was very eager to meet those unknown people and begin my journey with those unknown.
At Railway Station there were 4 families, 2 uncles and boy who was a little older than me . It was nice meeting these people. We boarded the North East Express Train around 7 in the morning. After getting comfortable in our seat ,I slept. On our way I talked to the people who were accomplishing me.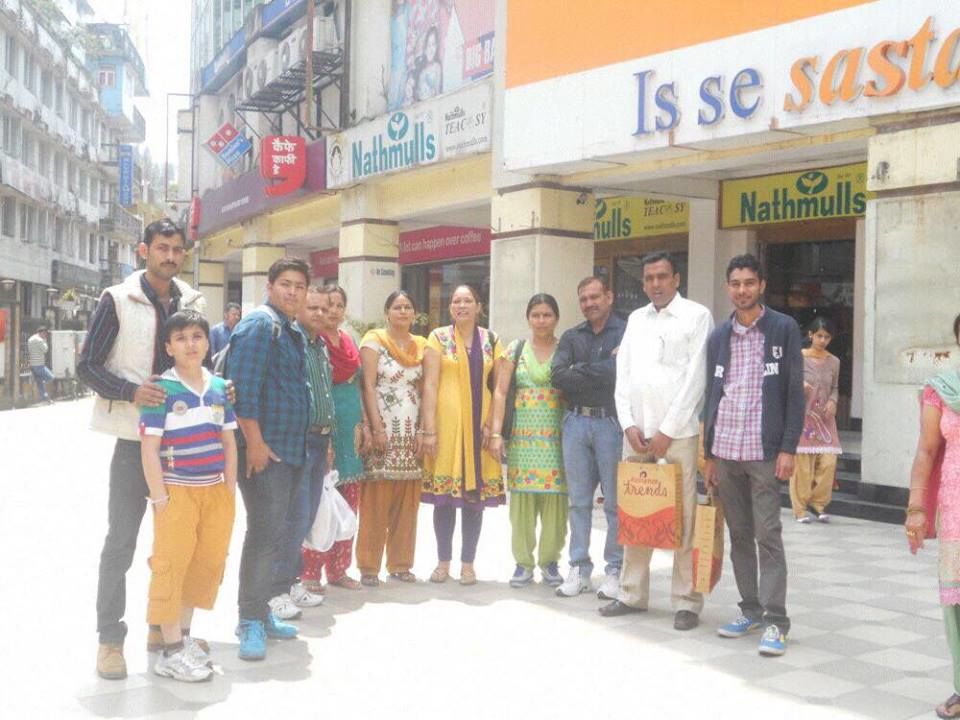 DAY 2 : REACHING DARJEELING AND EXPLORING THE NEARBY AREA
Usually it is a 26 hours long journey and the train reaches NJP (New Jalpaiguri) at around 9 or 10 in the morning, but that day our train was late by 3-4 hours and it reached NJP station at 12 in the noon.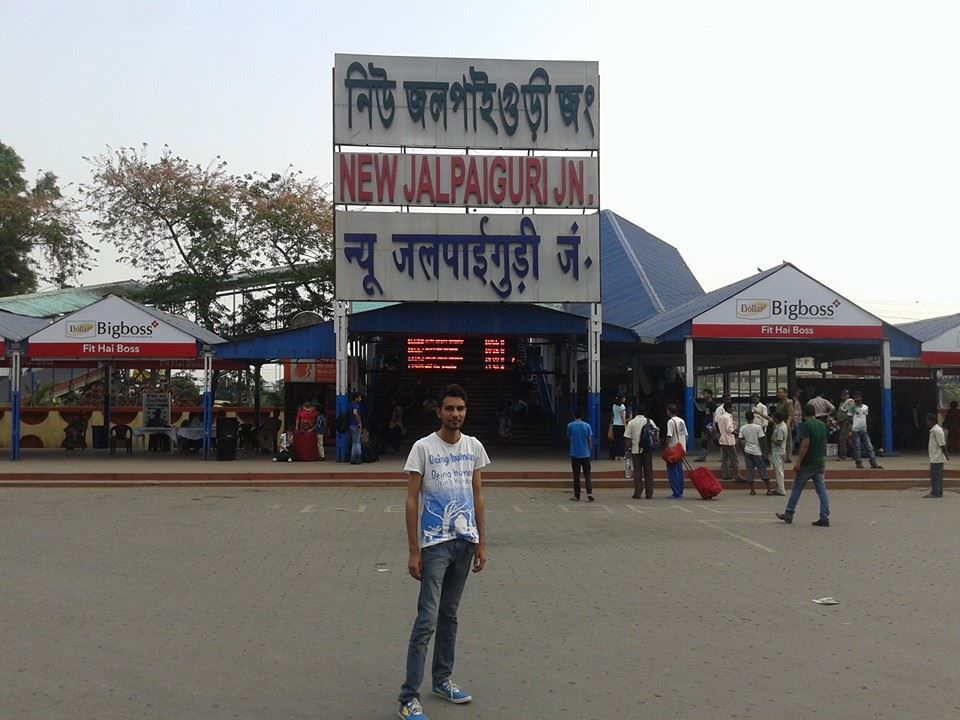 From there we sat in our taxi and headed towards Darjeeling. The journey was full of scenic beauty, but everyone felt extremely thrilling when our taxi went up the high altitude of the hills as none of them had put their warm clothes.. and I on the other hand had wore my jacket as soon as we left the NJP station(thanks to all my travelling experiences that had taught me this). On our way for the first time I saw that forest fire that had happened in the nearby village. The forest fire was something like a beautiful painting being painted on the canvas of nature whose affect was something terrible. I felt bad for the people who suffered over there. As our car was going toward Darjeeling , I was thinking about the loss that these people suffer and we didn't even came to know about their problem in our busy and modern world. As we were moving towards Darjeeling , I notice a very special thing about every house in Darjeeling that they had a small garden with really beautiful flower in their balconies.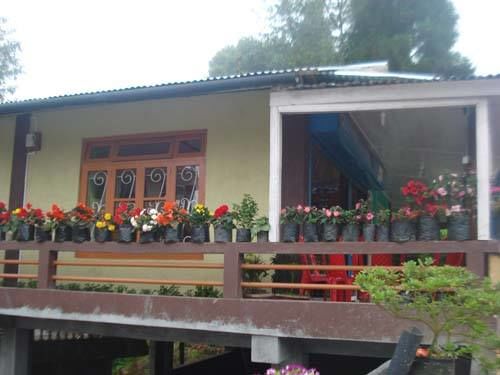 While going toward Darjeeling we came across a BSF area which scared me as everywhere as far as my eyes could see I saw BSF soldiers with their guns ready for something. It gave me a feeling of the terror that surrounds this beautiful hills .It took around 4 hours to reach Darjeeling, so we reached around 4 in the evening. We checked in the Khush Alaya; a sterling holiday resort. There is one speciality of some of the resort ,hotel and restaurants at Darjeeling that you can see the whole city and the beautiful mountains from your window and luckily I had that window in my room and I got more blessed as by been in my bed only under the warmth of the blanket I could see the beautiful mountains and the beauty of the city.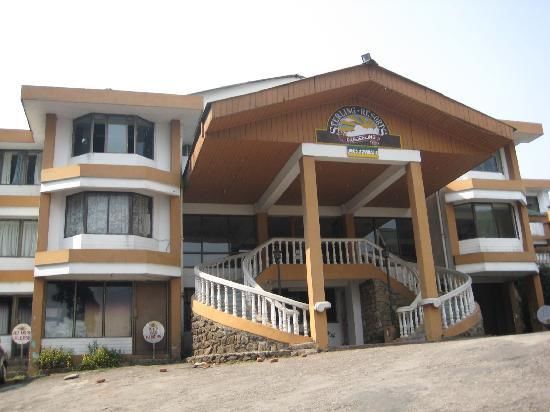 I freshened up and was walking out of my room to explore the Mahakal Market and to this Ravi(the one with whom I was sharing the hotel room) and Suayu companied me. While exploring the market I met a fellow traveler Ashley who was staying in our resort only and had checked in with us only. While interacting with her we came to know that she is from Netherland and is travelling alone , so we asked her to accompany us in our trip .. and to this she agreed . We enjoyed the tasty snacks along with special Darjeeling Tea with Ashley and walked back to our resort mesmerizing the views of Darjeeling. In my resort there were many other fellow travellers too apart from my brother's company people, so I had a great company for the night and we also decided to explore more of Darjeeling next day.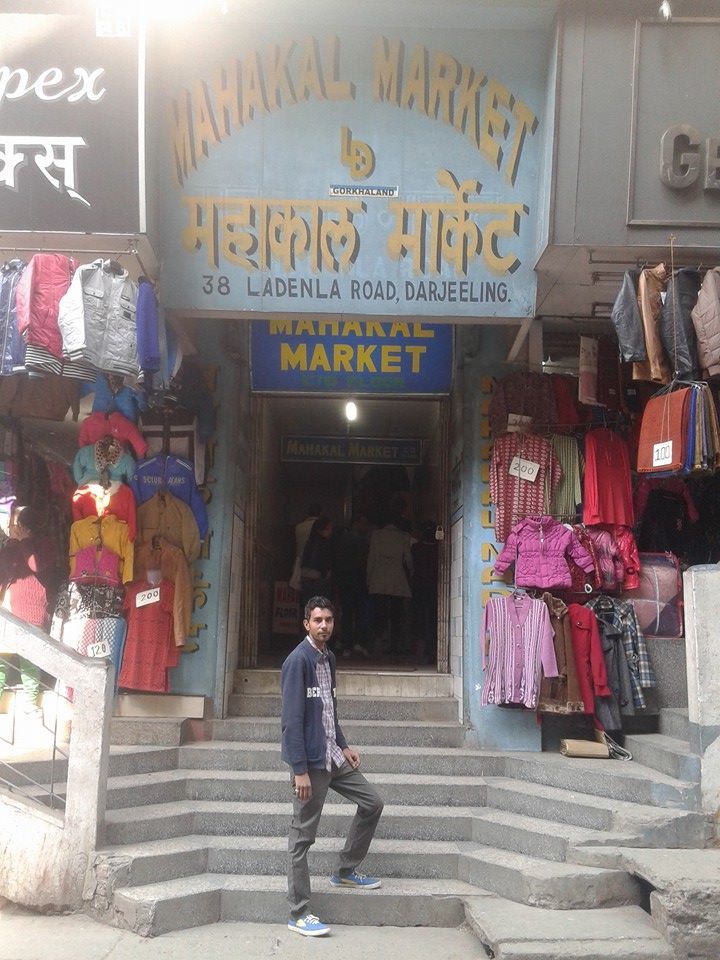 Day 3 : MORNING RIDE TO TIGER HILLS AND A DURGA TEMPLE
This day we woke up very early around 4am to catch the sunrise that cast a magic over the Kanchenjunga Mountain peaks.Our taxi was waiting outside the resort and too was Ashley ( whom we had invited the day before). Everything was still so silent and darkness cover the beautiful tea garden and the sharp cuts of mountain road and I was thinking about the driving skill that our driver possess and all the driver of the hilly areas. Our taxi driver left us few kilometer away from the Tiger Hills and then we walked till the sunrise point on Tiger Hill. On our way I saw local women selling chai and some snacks. The weather was clean that day.After waiting in the cold half light for 30 to 60 minutes, the sun suddenly burst into view in the east and everyone clapped and shouted and the white himalayan mountain in the west, especially the massive five peaks Kanchendzonga looked like a mountain of gold and started turning into various shades of gold and rose as the sun cleared the horizon and climbed into the sky. It is indeed one of the nature's greatest show on earth and I felt truly elated watching this spectacle ,it was like a dream come true.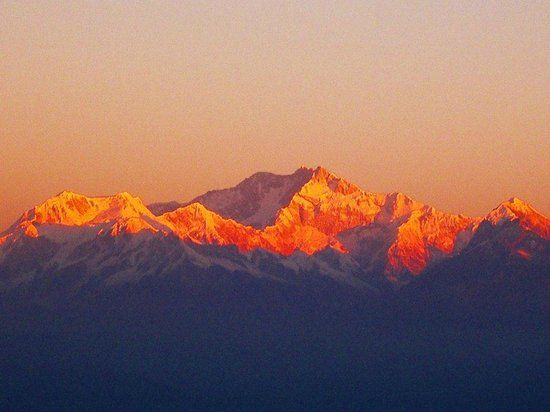 From there Ashley suggested that we should wait until the crowds leave and then walk the pathway to see the magnificent temple of Goddess Durga : "Sincheal Singh Devi Dham". As we were waiting for the crowd to descend we could see a Taal that was situated too deep so we couldn't reach there. As the crowd descended we walked down the pathway of Tiger Hills towards the temple. I loved the walk as much as the sunrise as I got to see the mystical mountain from various lovely spots. After seeing the sacred hillside temple we headed towards our taxi and then towards our resort and had some rest. At night our resort had organised few enjoyment program for us.I went there with Suayu and started playing table tennis with him till all the other guest arrived. After sometime Ravi arrived and we left to explore the disk of our Resort or I could say the disk of Darjeeling that our resort offers us. There Ashley came to us and surprised us and said 'ki mai aap logo ko idar udar dekh rhi thi aur aap yaha hai' (in her foreign accent hindi that was too cute to hear) and then brought some tequila shots and told us , ki aaj mere 21st birthday hain aur mai bahhuut khussh hu....kyuki ye mera phela birthday hai, jo mai India me bana rhi hu aur vo bhi apne recently nay Indian friends ke saat.... We celebrated her Birthday and after having few tequila shots she got tipsy and the tequila shots really shot her head....... :P that I had to drop her till her room. While dropping her to her room we sat near the fire place in our resort and she told me that it's her last day in India and then she will be back to her home, but she really enjoyed the company and will come again to met us. As she was saying this a song came up inside my mind ....
"Mera chand mujhe aaya hai nazar
Aye raat zara tham tham ke gujar
Aye raat zara tham tham ke gujar
Chhaya hai nasha meri aankho par
Chhaya hai nasha meri aankho par
Aye raat zara tham tham ke gujar
Aye raat zara tham tham ke gujar
Mera chand mujhe aaya hai nazar"...... I fell in love with the moments that I shared with her or I fell in love with her or I fell in love with her frank and open attitude ..... I didn't know but there was something that I couldn't explain....I wished that she could accompany in my whole trip... but that is what's the bad part of any trip....you need to bid goodbye to few people...who matches your vibes.... and I guess that what happened with me also... I was feeling bad on her departure.....
After dropping her at her room for a second I thought that I could too someday celebrated my birthday in totally different country with their people and then how someone will feel bad about me leaving them.... and how could life be so unfair..... As I was returning to the disk with those thought in my mind ...that the two kids from the family came and call me and insisted me to play the game with them and made me come out of my thought. I played the game although we didn't won the game but we secured second position.
As we were having dinner, the man who was also staying in the same resort came to us and gave me a very weird expression and said ,' Apko kahi dekha hai ? umm....but yaad nhi kaha dekha hai ??... Aap karte kya ho ?? and to this Suayu replied ki Bhaiya to shooter hai ... and to this he asked me, 'Ohh I guess I have seen you in Indore( in a questionable expression) and asked me whether I have been to Indore or not ?...and to this I replied 'Yes' and he asked me to have some photos with him and few other people joined .. for a few minutes I was feeling like a celebrity and after dinner I headed towards my room and slept.
DAY 4: GHOOM MONASTERY
On this day we went to "GHOOM MONASTERY - A place where we find the peace of mind and soul".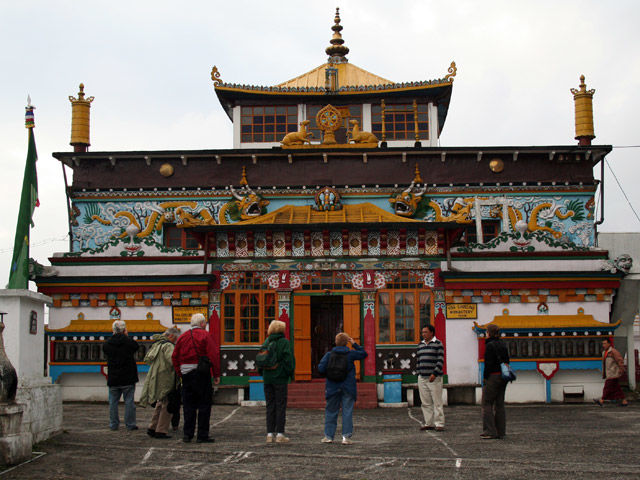 This place amazingly maintained. A large idol of Buddha is situated inside the monastery and the wall painting are exclusive and are a treat to eyes. Away from the hustle and bustle of regular tourists , one can catch the glimpses of the life's of Buddhist monks living there. It was too good to see the kids monks playing and the way they welcomed us with their cute smile that says a lot without even uttering a word. I sat inside the hall where a faint music was being played and I could feel like my soul is touching the divine. I could never forget the soul stirring music that was being played by the lamas together... the beating of the drums, the trumpets ,the chanting .. everything is like a" Life Me Ek Baar" type of experience. After spending some time in the monastery and getting close to ourself we went for shopping in the MALL ROAD (one of the most famous areas, located on Nehru road).
Darjeeling Mall is place of some old and heritage stores that are lined up on one side, and there is open view on the other with many pine trees all around. It is the real vibe of Darjeeling. In between the two entrances of the Mall Road, there is a huge golden colour statue of the Nepali poet Bhanubhakta Acharya. Bhanubhakta Acharya wrote the Nepali version of Ramayana translating it from Sanskrit language, therefore the mall road is also called Bhanubhakta Road and we did some shopping from the big bazaar and few other shops around it.
DAY 5 : ZOO, HAPPY TEA ESTATE AND NEPAL BORDER
This day we left our hotel at around 8:30 in the morning but due to some personal reasons our taxi didn't come to pick us. So we decided to take a the TOY TRAIN . On my way from NJP to Darjeeling our taxi passed by many toy train and it was wonderful to see the sight of the steam toy train passing by with the engine whistling and thick smokes of steam coming out from the engine make it very picturesque. Every time one steam toy train passed by I waited to see and enjoyed it seeing go by. So at the very decision of riding in the toy train , I got too excited. As soon as we reached there we found that the train is already full and we need to wait to get the in ride. As we don't have much time in our hand so we decided to take a taxi. I felt a little bit disappointed at not enjoying the toy train ride. But by seeing the train passing by our taxi was also very exciting.... It was same as that shown in the Movie' BARFI'.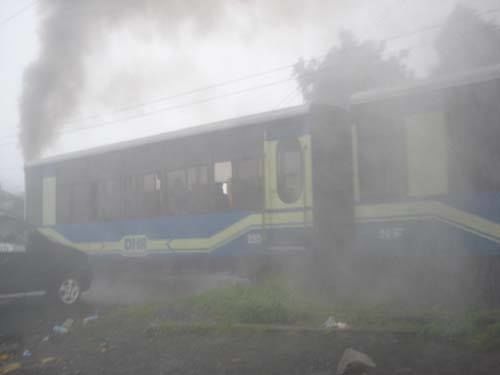 Our taxi driver told us about the school that was shoot in the movie Yaariyan 'St. Joseph's School ' and it was few kilometre away from the Darjeeling Zoo, so we headed towards the St. Joseph's school. Just looking at the building I falled in love with the school. The building looks like a Palace. After seeing the school from outside we headed towards the DARJEELING ZOO OR PADMAJA NAIDU HIMALAYAN ZOOLOGICAL PARK : Taxi dropped us at the base of the hill and we need to foot the uphill road to reach the zoo. The Himalayan Mountaineering Institute (or HMI), the oldest mountaineering institute in the country is located within the zoo compound. The tickets to both the places were to be bought at the entrance to the zoo. The campus of HMI is really awesome. This place gives a wealth of info about the dos and don'ts of mountaineering and also displays a variety of gadgets and must-haves for a trekker! I felt thrilled to see them all.. It tempted me to enroll there for Everest expedition! Outside the building , there is a memorial dedicated to Tenzing Norgay Sherpa after giving him my salute, I return through another pass which lead us to zoo. The zoo is small but very well kept.Moving further we passes by the enclosures of tigers.. Royal Bengal Tiger, Black Panther, Snow Leopard.. Tibetan Wolf..and the one I'm most excited to see.. RED PANDA! We saw a red panda lazing in a small enclosure..I guess he is bored.. :P.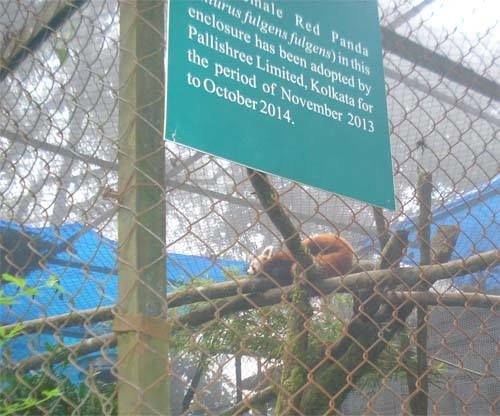 I was enjoying my exploration of the zoo and the time passes so quickly. We left the zoo and our taxi was waiting for us at the base of the hill. From there he took us to the HAPPY TEA ESTATE.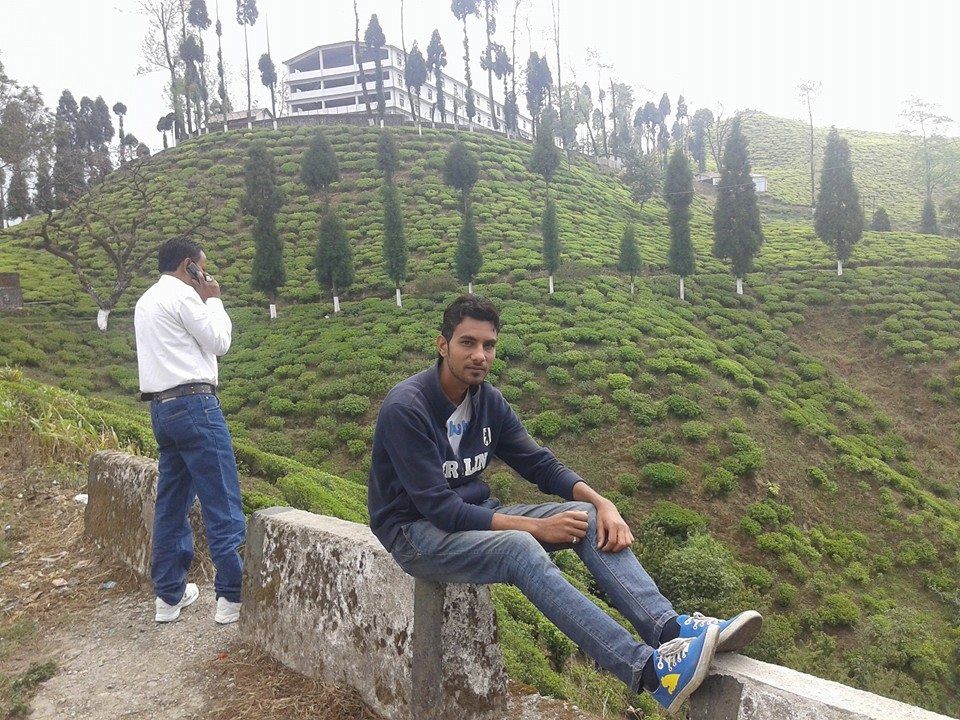 I bask in the lovely views which were so relaxing. From the top , one could have an aerial vision of the peaceful village life around the Happy Tea Estate .We saw ladies plucking the tea leaves into the basket just like we used to see in the T.V advertisements.It was a heavenly as well as a romantic place. We tasted the tea of this estate from a small tea shop right next to the factory, Happy Golden Cafe which is run by a local lady. She has samples of the estate tea which she collects from the employee's quota. A cup of excellent black tea for Rs. 25/-( approx). I love the tea the minute I taste it! This place was driving me crazy and I didn't wish to leave the place. Earlier our driver had told us about a Nepali Market at Indo-Nepal border where imported goods, clothes ,shoes etc are sold at a cheap price. So we headed towards the market ...we needed to show our identity proof , one of the uncle who was going with us told us that he will show his identity as he is a Govt. worker and there will be no issue in entering the border. On the way our taxi driver told us that the Indian side of the border village is called Panitanki and the Nepal side border village is Kakarbhitta( Kakarvitta). Kakarbhitta and Panitanki are separated by "Mechi" river. It is the gateway to the Kingdom of Nepal and the road that leads us to the market goes all the way to Kathmandu.(Only Indian and Nepalese are allowed to cross over the border area, others have to show their permit and follow the rules and regulation of the border). It took us around 3 hrs from Happy Valley Tea garden to reach here.. and it takes around 1 hrs to reach here from Siliguri. There is a money changer on the left side of the road as we enter from India i.e Nepal Rastra Bank( a pink colour building that open from 7 in the morning till 6 in the evening and the sign is only in Nepali) from there we got our money changed (there is another money changer at the corner of the bus station) and entered the market and purchased our stuff. The time has come when we had to leave for our hotel as soon the whole area will be surrounded with darkness and mist and it will be very difficult to drive. It's was a beautiful hillside drive through the vast expanse of lush green tea estates. By the time we were returning back to our hotel,I was so tired that I slept like a pig.
DAY 6 : JAPANESE PEACE PAGODA AND BYE BYE TO DARJEELING
We checked out of our hotel and headed towards the Japanese Peace Pagoda : It is a revered place that is believed to be a symbol of spirituality .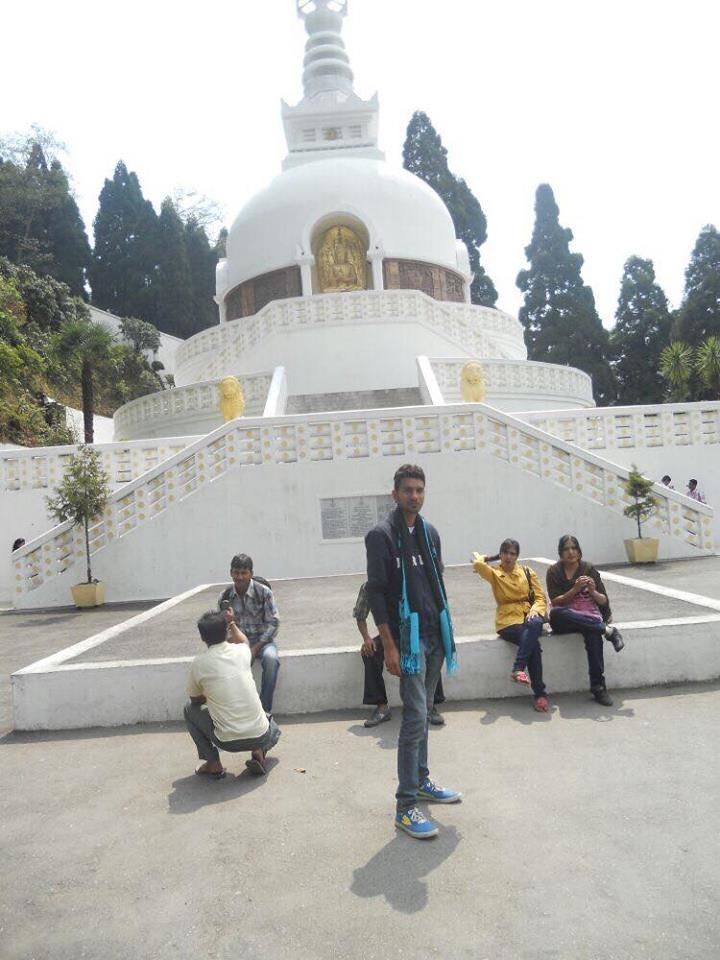 The tranquility at the Peace Pagoda in Darjeeling should be experienced to be believed! I felt eternal peace , a moment of pure bliss and very quickly the time had come when I had to leave this place and head towards the station.
Our driver dropped us at NJP railway station. We thanked our driver for the comfortable and enjoyable journey and took our train North East Express Train which was late by it's schedule time ( 17:30) and arrived at around 8:30 in the evening and we reached Delhi the next day at around 9 in the night. While waiting for the train we came to know about the story of the ghost soldier Baba Harbhajan Singh in Gangtok and we confirmed about it from the soldier sitting near us... and he said that the story is not fake and even there is a shrine dedicated to Singh . We all decided that our next trip will be to Gangtok... Our exciting journey had ended!!
I didn't wish to leave Darjeeling. I was so much in love with the Darjeeling ...All my childhood dreams came true over here. I am going to visit this place again as many things are still unexplored along with a trip to Gangtok... So...Gangtok coming soon...