Rishikesh, is a place where Rishis meditated long time ago to realize the supreme truth and eternal knowledge and this is how the culture of Yoga and meditation got its roots in Rishikesh.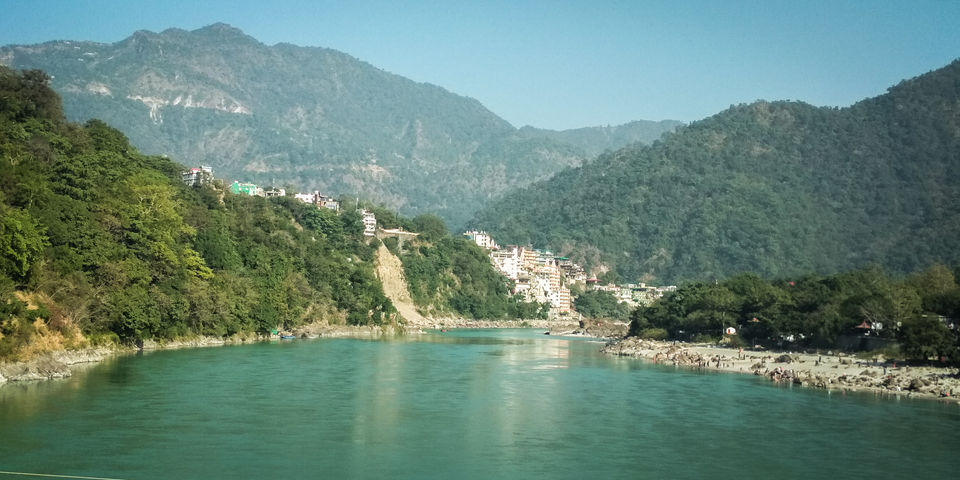 Rishikesh is the perfect getaway in the Lapse of nature to experience inner peace and to raise your adrenaline with adventure activities like Bungee Jumping, White Water Rafting, Cliff Jumping, Trekking and Camping at the same time.
The growing number of Yoga Ashrams and meditation centers are attracting the people from all over the world by offering various yoga courses to practice yoga.
Also, with the easy accessibility from the Indian capital Delhi, Rishikesh is now the perfect getaway for Indian crowd to spend their weekend in the lapse of nature and feel the inner peace and spend time with oneself. And staying at the Hippiest hostel in Rishikesh - Hipostel allows you to make it all possible.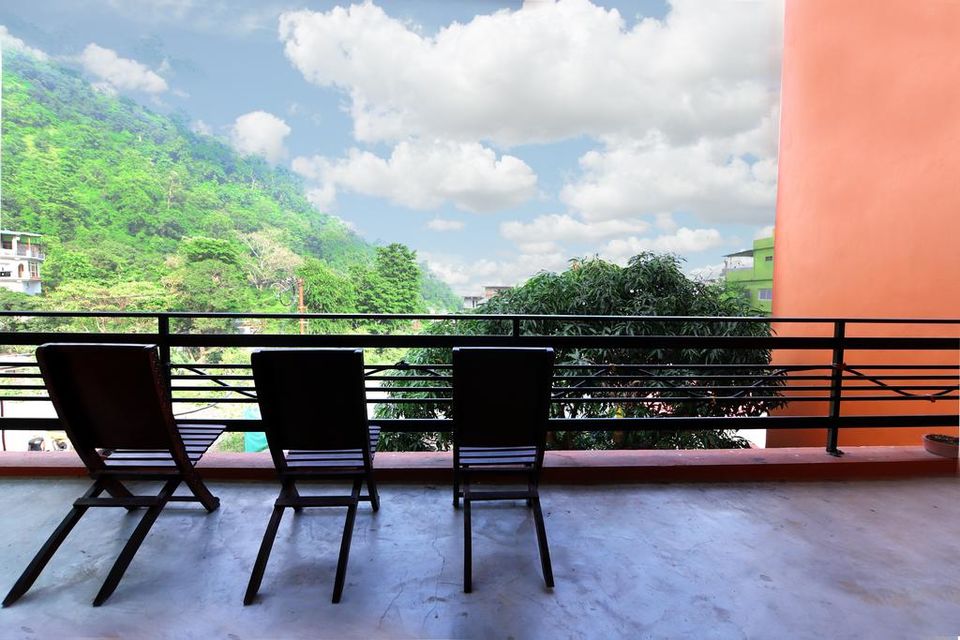 Started by Kapil and Alakhananda with the aim to create a hippie place away from city to feel inner self and spend time with oneself in a real Indian way, Hipostel has its own ethnic culture based on a hippie style that adopts every culture from the wall paintings of Rajasthan to the prayer flags of Tibet. Hipostel has everything that gives you an experience of every culture.
Hipostel is handcrafted by the owners themselves to make it feel like home for everyone who stays here. It's ideal for travelers seeking peace for inner self in a hippie style with real Indian ethnicity.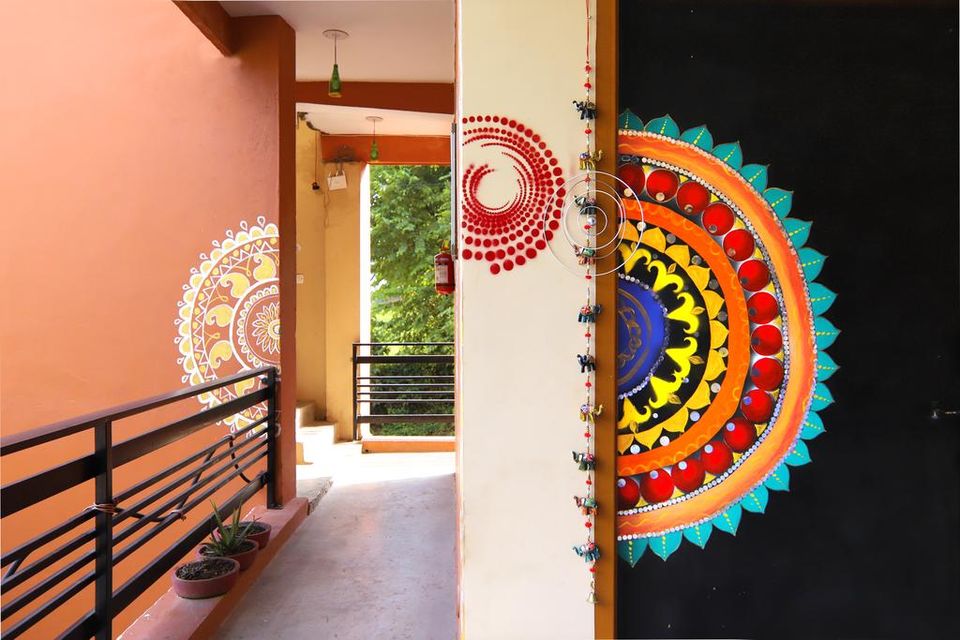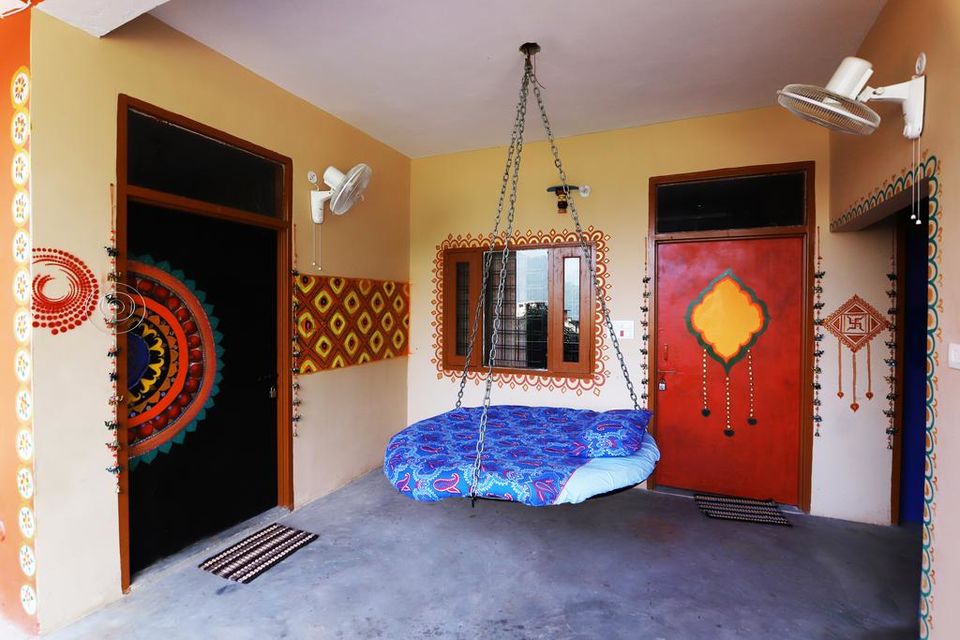 Hipostel has its onsite cafe - Manmauji cafe where you can eat, read, sleep, chill, dance, work in your own way looking out from the window that displays mountains.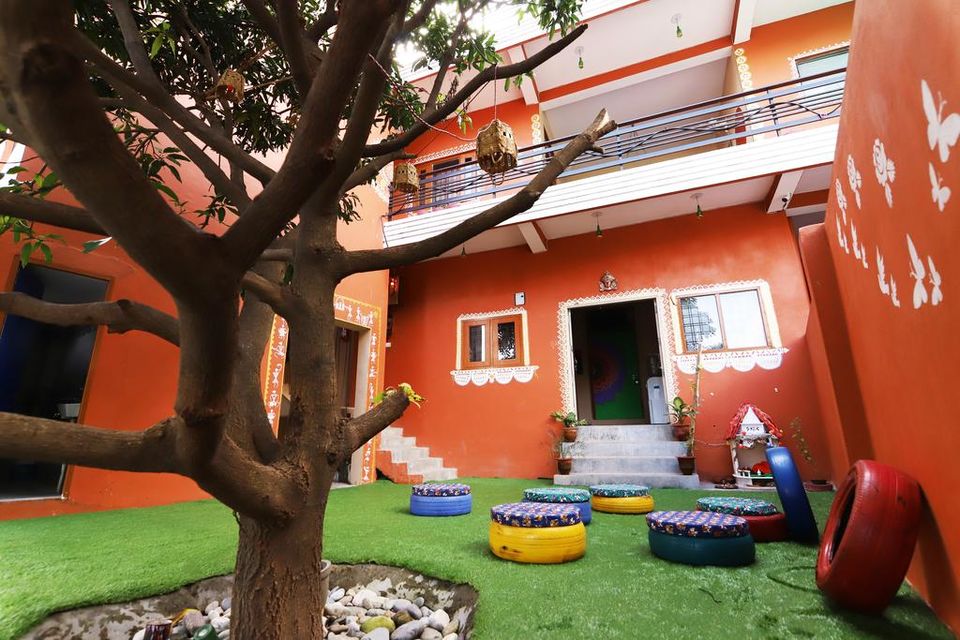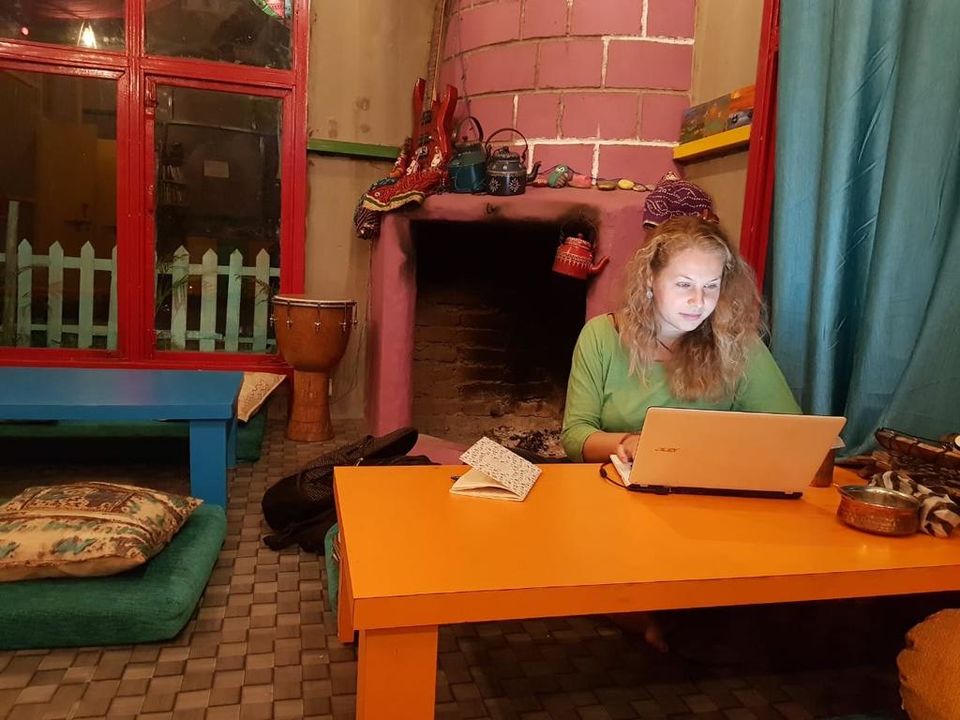 LOCATION
Hipostel is Located near Rishikesh Vinayasa Yoga School in the upper Tapovan surrounded by farm fields which makes it a perfect place to experience the Rural Hippie Stay.
ACCOMMODATION
Hipostel has various accomodation options for every kind of requirement in pocket friendly prices. Hipostel Features Deluxe 4 Bed Mixed Dorm, 5 Bed Mixed Dorm, 6 Bed Mixed Dorm ideal for solo travelers and groups, Deluxe 7 Bed Female Dorm ideal for solo female travelers, Standard Double Bed Private room ideal for couples and family. Hipostel also provides you the experience to stay in a Standard 2 Bed Tent.