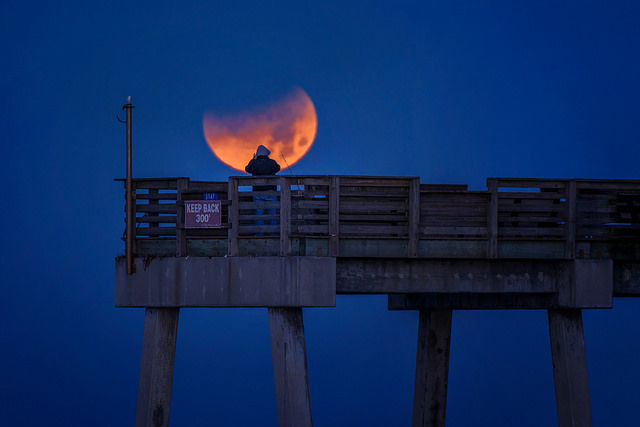 31 January 2018 is a day that will go down in history. For the first time in years, a blue moon synced up with a super-moon and a total lunar eclipse to result in a once in a lifetime event termed as the Super Blue Blood Moon.
Sky gazers world over got down to capturing the rare celestial convergence. Here are some of the best pictures from around the world which will make you want to go back in time and relive the cosmic event once again!
Bet you would've never imagined the moon on fire!
Up close and personal!
The Super Blue Blood Moon seen in all its glory in Colorado
A perfect frame, quite literally
Somewhere, in the middle of nowhere...
No, this is not a painting.
Lighting up the Grand Canyon!
Simply too beautiful to be real...
What a spot to be witnessing such a beautiful event!
As seen from Thailand...
Just another day at work.
Just one word—WOW!
*jaw drops*
That's what you call picture perfect.
Nights like these...sigh!
#photographygoals
Fire and glow making for a majestic sight
As seen from Portland, Maine....
Officially running out of words!
While the wait for the next Super Blue Blood Moon is a long, long one, all you can do is continue gazing at these pictures and drool endlessly because we definitely are!
Captured the moon in all its glory? Want to share your pictures or experience? Write in here and let the world know about it!