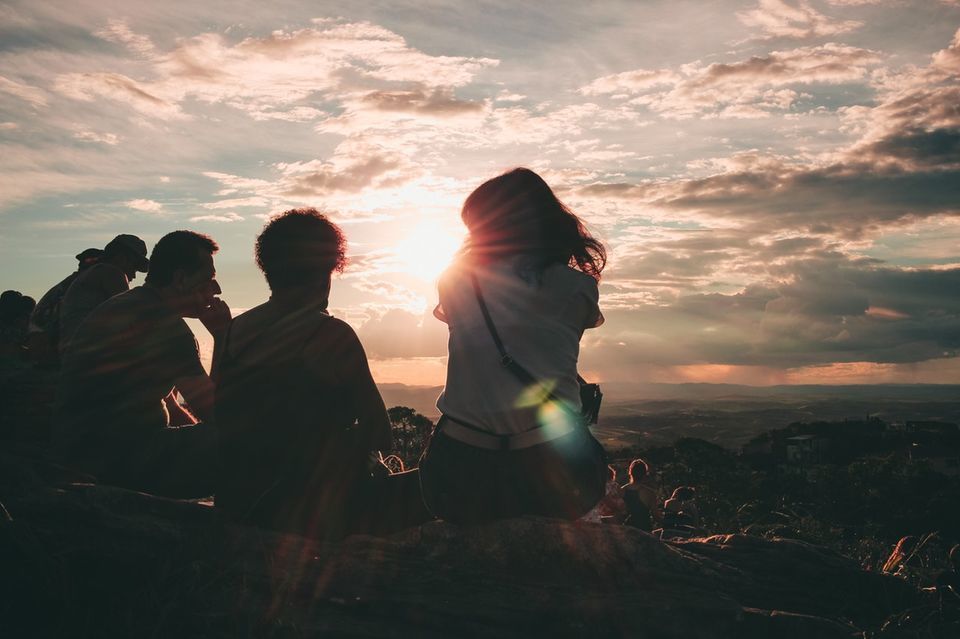 The joy of creating new memories, the thrill of the unexpected, and the sheer excitement of stepping out of your country – travelling abroad for the first time can inspire myriad emotions. While every one of us would cherish our first foreign trip, there's no denying that overseas travel comes with its own set of challenges and roadblocks.
The key to making your first international travel experience simpler? In a word, planning! Right from financing your tickets to booking hotel rooms, the earlier you plan, the better your travel experience will be. If you're someone who's all set to venture out of your country and are heading abroad for the first time, here's the ultimate checklist of things you must keep in mind.
Keep your documents safe and easily accessible
Since overseas travelling involves a lot of bookings, you will have to create a system to manage it all. The ideal thing to do is to carry both soft copies and hard copies of every document, be it flight tickets, hotel bookings, and your passport. Always keep the hard copies in a backpack or purse that you can access at a moment's notice. For added precaution, you should also scan all these documents and save them on your smartphone – after all, you wouldn't want to be caught in a foreign land without valid papers!
Follow the law of the land
It is crucial to respect the place you're visiting as well as its people – both literally and figuratively. So, before you can board that flight, make sure you spend some time researching the dos and don'ts when visiting certain countries. The 'Culture Shock' series of books are enjoyable to read, and are very useful. For instance, you cannot bring gum with you if you're entering Singapore, or wear flip-flops while driving in Spain. Be kind to your destination and its people and they'll reciprocate with love!
Understand the best way to carry foreign currency
To make international travel a smooth experience, it is important that you pick the right way to carry your money. There are several choices, including cash, traveller's cheques, international credit cards, and Forex cards. Often there may be a cap on how much money you can take out of the country, so make sure you keep within the prescribed limits.
Becoming familiar with a new currency is not always easy. In such situations, using a preloaded card such as HDFC Bank ForexPlus card can be your saviour. It enables a hassle-free, cashless travel experience and you don't have to worry about things like fluctuating currency rates.
It is also important to plan your expenses and cut costs wherever possible. Avoid overspending by skipping lavish meals, ditching fancy night clubs, and taking public transport. A big part of managing your finances is in carrying the right amount of money. Carry some cash and put the rest on a Forex card. Do remember to split your cash and stash it in secure places.
Carrying familiar medicines
Different countries have different policies when it comes to over-the-counter medicines. Additionally, even if you do get medicine while in another country, you cannot be sure that it will suit your system. Therefore, it is always advisable to carry medicines that your body is familiar with and reacts to normally. Do carry your doctor's prescription, just in case.
Go easy on the food
Travelling abroad for the first time opens up an entirely new world of gastronomical adventures. While it can be tempting to sample everything, bear in mind that all foods might not necessarily suit you. Ask around and do a little research before indulging in the local cuisine, especially street food. If new or strange foods don't agree with you, avoid experimenting at any cost. If need be, carry packaged food –there's less chance of falling ill, and you will also save a lot of money in the process.
Pack the right things
One the biggest mistakes many first-time international travellers make is going overboard with their luggage – it's as important to pack light as it is to pack what's essential. Read up on the weather patterns of your destination and only pack clothes that you think you will use. To save space, always carry 'travel packs' of toiletries, cosmetics, instant food items, and some essential medicines. Since no international trip is complete without a dose of shopping, keep a little space in your bags for everything you plan to bring back.
Booking well in advance
One of the biggest hacks that can help you cut costs on your international trip is timing your bookings. Last-minute bookings, whether for flights or hotels, will always cost a bomb. So, if you're sure about your travel dates, book your flight tickets well ahead. Similarly, if there are certain attractions you plan on visiting, try to buy tickets for these online and look for coupons/discounts. Comparing costs on different websites is another way to cut back on expenses. For quick comparisons of flight tickets and other travel bookings, you could check out HDFC Bank's SmartBuy and browse for the best deals.
Be prepared for the worst
Whether it's your first foreign trip or your fiftieth, being prepared for the worst will stand you in good stead. This is where travel insurance comes into play. Even if you think you're only going to be lying on the beach all day, make sure you are insured. Remember, it's a foreign country and you wouldn't want to fall sick or lose your luggage without having an insurance policy in place. Sure, cutting costs is important – but not in this case.
Prepare yourself for language barriers
One of the biggest challenges you'll face while travelling abroad is communicating in non-English speaking countries. While translation apps on smartphones will always be helpful, be prepared for emergency situations. Write down translations for 'help', 'food', 'toilet' etc. in the local language and keep a copy of your list in your backpack/purse.
Love all, trust none

While you could end up making a lot of friends during your first international trip, the risk of being duped will also be high. Frankly speaking, you will encounter tricksters no matter where you go. The only tip here is to not to trust strangers with your money. Carrying limited cash on you is a good idea, and if at all you get scammed, don't take it to heart and let it affect your trip – it's a part of life, so move on and make hay while the sun shines!
What was your first travel experience like? Write in here and share all about it with the Tripoto Community. Don't forget to head over to our YouTube channel to check out some amazing travel videos.