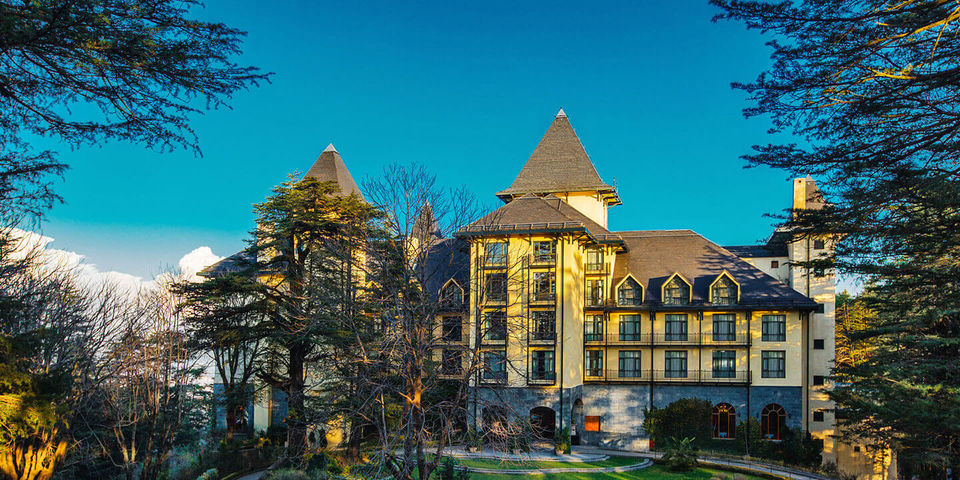 At a height of 8,000 feet above sea level, this lavish Oberoi property was the former abode of Lord Kitchener. Set within 23 acres of protected cedar forest, it enjoys panoramic views of the Himalayas. The castle-like ambience of this hotel is every bit elegant and tasteful, and likely to remain with you long after you've checked out.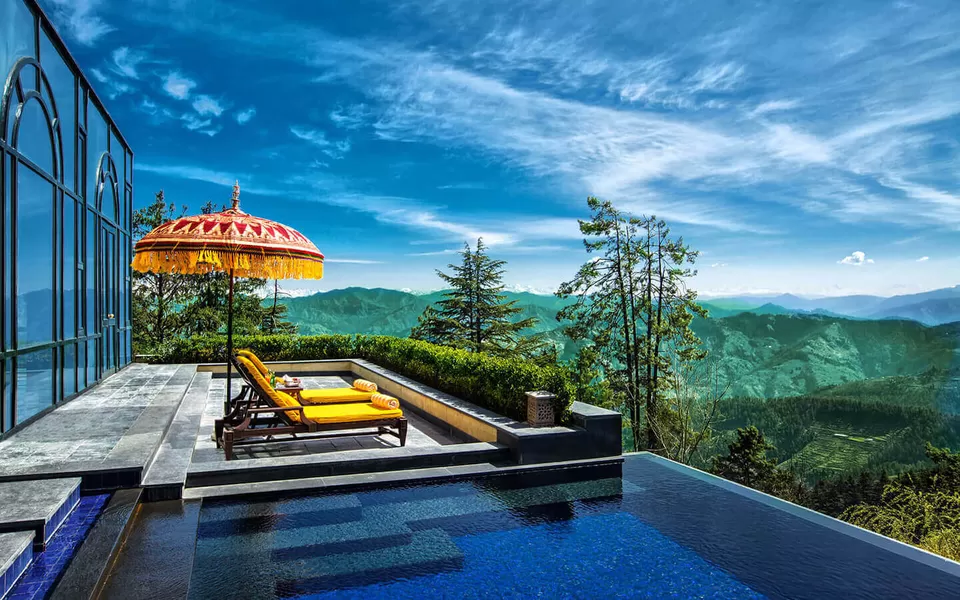 With both an indoor and outdoor swimming pools (with a Jacuzzi), a lounge, bridge room and library, the resort also offers several other specially crafted experiences such as nature walks, white water rafting, mountain biking, yoga, picnics in the cedar forests, relaxing and rejuvenating Ayurvedic spa therapies and luxury dining options.
Who is it ideal for: Anyone looking for a tranquil family vacation or unforgettable couples' getaway.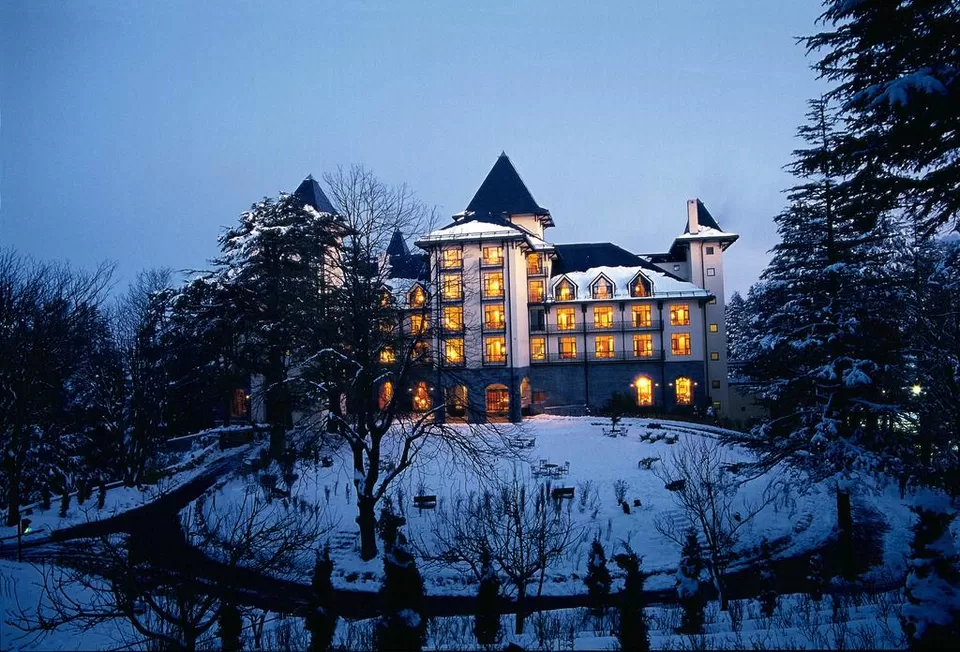 How to reach: There are several ways to reach Shimla from most cities. Chandigarh airport is four hours' drive from Wildflower Hall. There are also regular trains from Chandigarh railway station to all the major cities in India.
The hotel can arrange a chauffeur-driven car to pick up guests from the airport or the railway station.
Further, convenient overnight Volvo Himachal Tourism buses leave from Delhi to Shimla every evening—these are safe, comfortable and reliable.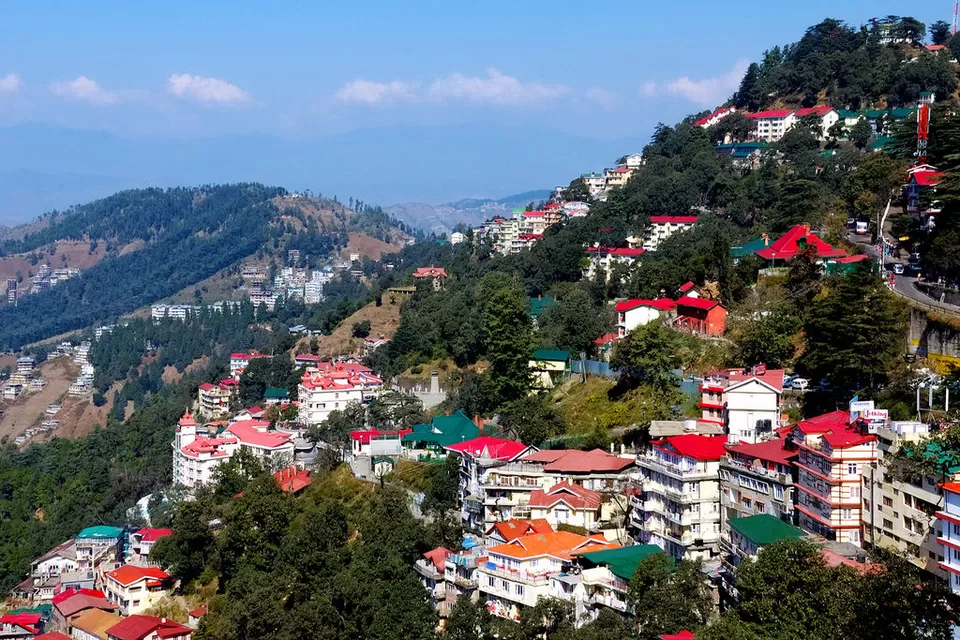 Sightseeing around the resort: There is plenty to see and do while you're in this beautiful part of the world! The hotel can arrange a Colonial Heritage Tour, a full-day excursion of the nearby capital city of Shimla. This covers important tourist sights like the Viceregal Lodge, Gorton Castle, St Michael's Cathedral, The Mall, The Ridge, Clarkes Hotel and The Oberoi Cecil—along with stories of Shimla's glorious history and colonial architecture.
If you've already been to Shimla enough times, there are other little surprises in store. You could head to some of the other smaller, lesser explored towns around.
Somewhere between a village and a small town, Mashobra is perched at a height of 7,700 feet, and is away from all the touristy hustle-bustle of Shimla. It has all the ingredients for a perfect summer getaway: misty windows, heavenly sunsets, cups of steaming hot tea, samosas and jalebis from the neighbouring dhaba, delicious apples, cozy bonfires amid tunes from the local radio, languorous cream puffs and thick wool sweaters. There isn't a whole lot to do here except to absorb the town's charm, complete with its strolls overlooking pretty old houses, monkeys swinging from tree to tree in the beautiful deodar forests, or the numerous walking trails and romantic drives.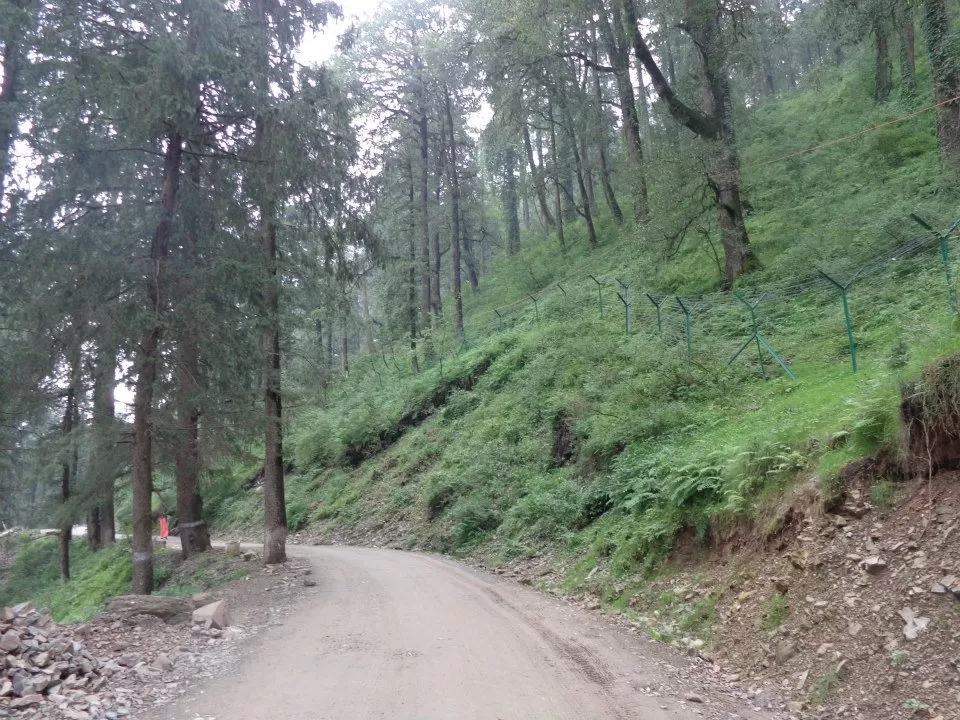 Some of the things to do around here include a walk to Bekhalti. One of the most picturesque routes in the area, this 18 km long level road is laced with the occasional waterfall that springs out of nowhere. Atop Mashobra, on a small hill among a copse of trees, lies St Crispin's church that's now been converted into a dormitory by the YMCA.
Traveller's tip: To carry back some foodie memories of Mashobra, head to Col Grover's fruit pickle outlet for some of the yummiest jams, pickles and squashes. You could also make a stop at Shivalik Food Products for some of the finest fresh fruit, ice cream and fruit juices.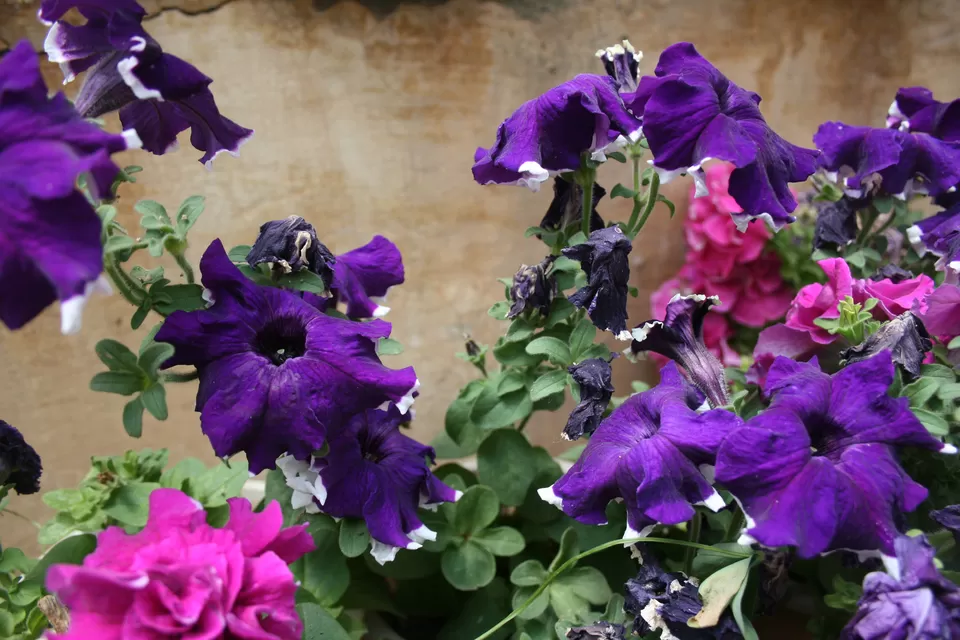 About 3 km from Mashobra, a meandering path leads up to a beautiful spot called Craignano, amid groves of trees and wild flowers—making it ideal for picnics.
You could also go up to Naldehra, about 10 kms from Mashobra, where the highlight is an 18-hole golf course that's said to be the country's oldest.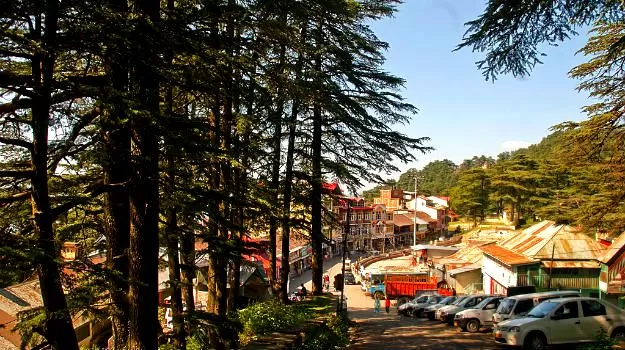 If you have more time, there are many other towns further away, including Kufri, Chail and Narkanda.
Address: Shimla Kufri Highway, Chharabra, Shimla, Himachal Pradesh 171012
Tel: 0177 2648585
Website: http://www.oberoihotels.com/hotels-in-shimla-wfh/
Price: Rs 20,000 per room per night