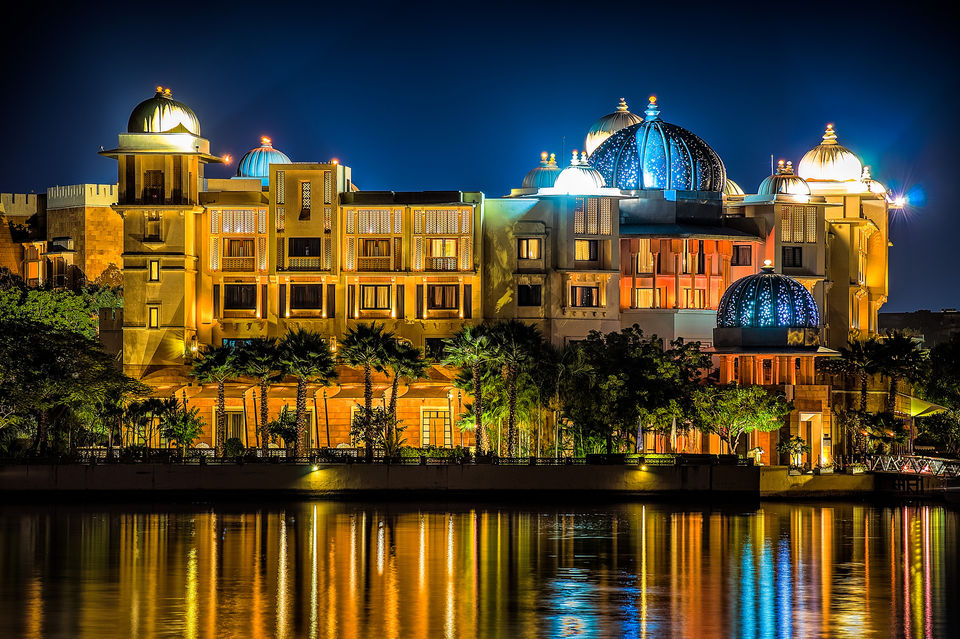 The American fashion designer L'Wren Scott famously said, "Luxury is a state of mind", and I personally couldn't agree more! As it is, the traditional modern day life is full of monotony. Treating oneself to a luxurious experience sonce in a while may just be the motivation you need!
When it comes to travelling, even though exploring a new place on a shoestring budget may have its challenges, there is no harm in going all out and indulging in experiences that last a lifetime. If luxury is what you're seeking, India has some of the best properties in the world which guarantee a top-notch experience! Here's a look at the best hotels in India you must visit once, before you die!
Where: Cantt. Area, Jodhpur
Located in what is known as the Gateway to Thar, The Umaid Bhawan Palace of Jodhpur is one of the largest private residences, not only in the country but around the world. It was constructed for H.H. Maharaja Umaid Singh Ji between 1928-1943. Considered to be one of the best hotels in the country, the heritage property is managed by the Taj Group, providing world-class Rajasthani-style accommodation. One can either unwind and make use of their top-notch yoga and spa facilities or check out the properties' cemented tennis court, fitness centre, pool and billiards table. You could also go for a round of polo or horse riding (available on special request).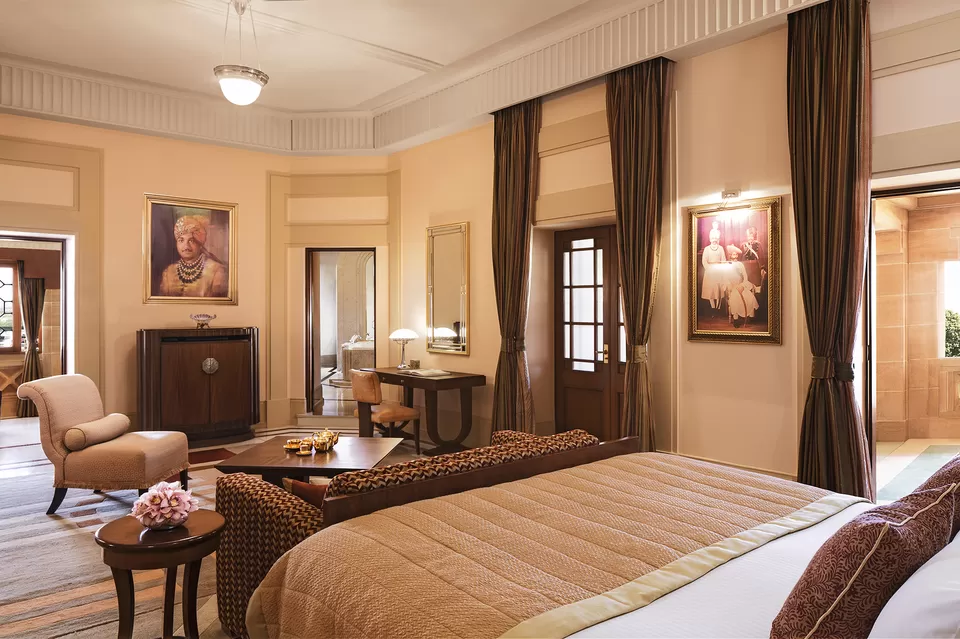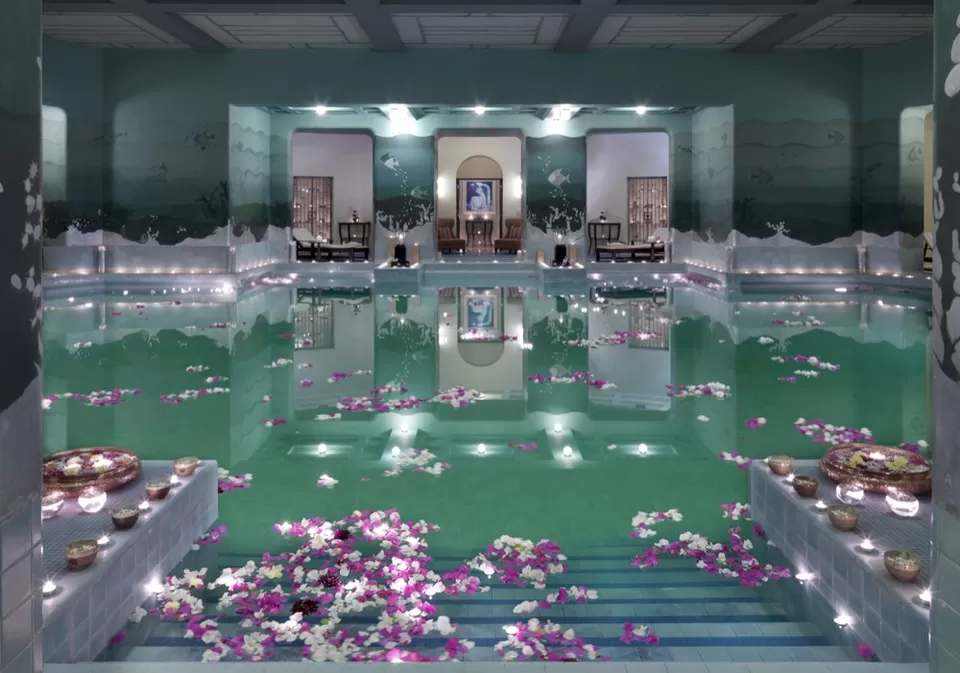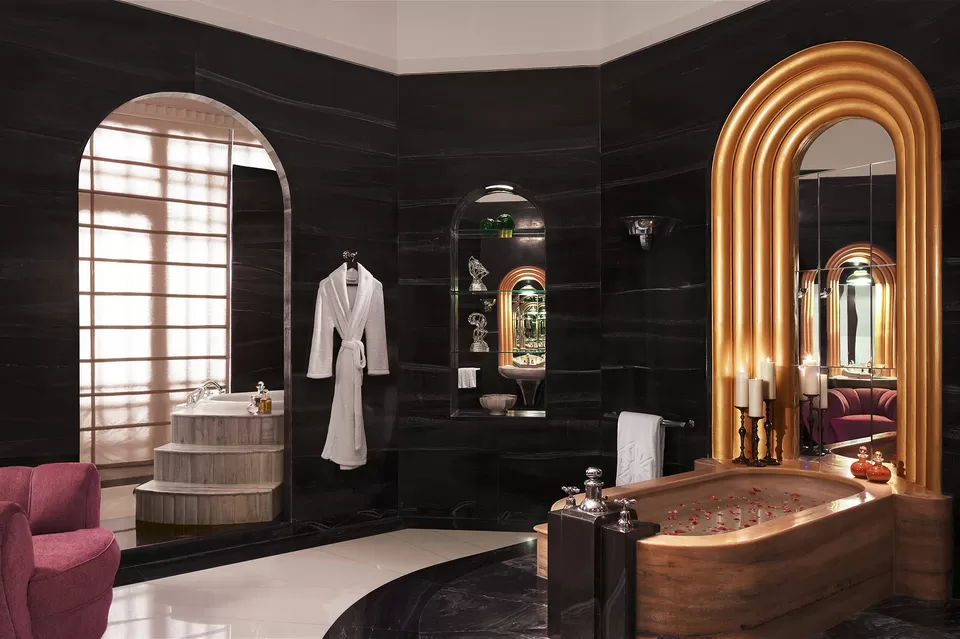 Price: Starts at ₹35,000 per night without breakfast and ₹37,500 with breakfast.
What's Nearby: Visit the majestic Mehrangarh Fort; take a walk through the Mandore Gardens or explore the bazaars of Jodhpur (Sardar Bazaar) for authentic Rajasthani hand-loom and savour local delicacies.
All property pictures by Umaid Bhawan Palace
Better known as the most expensive hotel in the country!
Where: Bhawani Singh Road, Rambagh, Jaipur
Rajasthan is home to one of the best and most luxurious hotels. When it comes to extravagance, one simply cannot miss out Jaipur's Rambagh Palace. The luxury hotel, managed by the Taj Group is best known for its perfectly manicured lawns and beautiful architecture. The property, which was once the residence of the Maharaja of Jaipur, has been skillfully restored to be acknowledged as the 'Jewel of Jaipur'. The Rambagh Palace also happens to be the most expensive hotel in the country, with a suite that can cost you as much as ₹10,00,000 a night! Yes, no exaggeration in the number of zeroes here!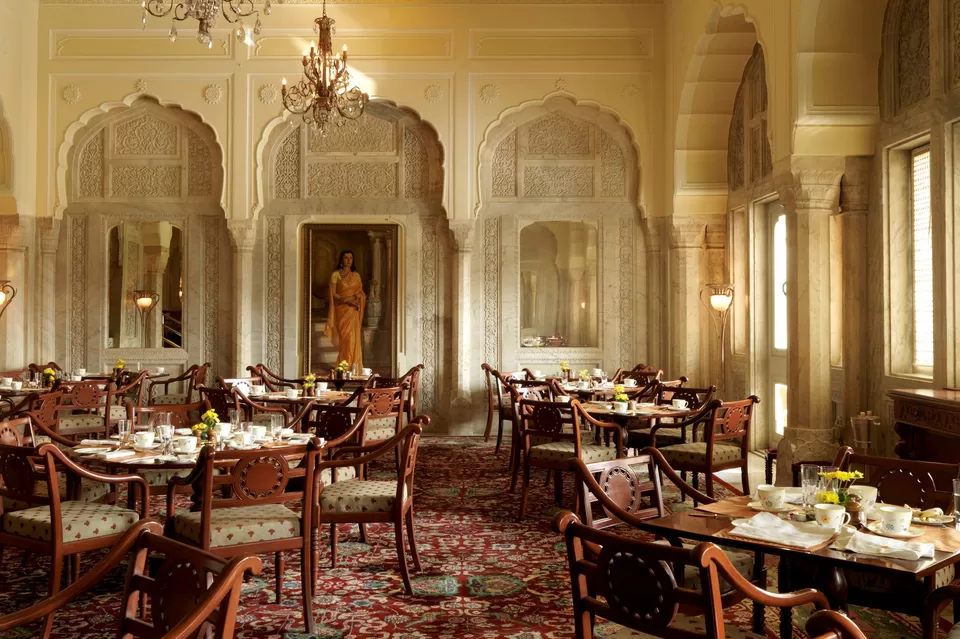 Price: Starts at ₹25,000 per night without breakfast and ₹27,500 with breakfast.
What's Nearby: Get a taste of the vibrant village life of Jaipur at Choki Dhani; visit the iconic forts of Jaipur (Amer Fort, Nahargarh Fort, Hawa Mahal and City Palace) and feast on the city's most famous dish 'Laal Maas' at Handi Restaurant.
All pictures by Taj Rambagh Palace
Hands down, the most iconic hotel in the country!
Where: Colaba, Mumbai
Rarely does it happen that a hotel goes on to become so iconic that it becomes synonymous to an entire city's identity. Mumbai's Taj Mahal Palace and Tower (an additional wing of the hotel) do that and excel at it like a pro! A favourite among the who's who of the city, the hotel was constructed in 1903 and bears influence of Gothic, Greco-Roman, Islamic and Rajasthani architecture. With rooms overlooking the majestic Arabian Sea, the Taj Mahal Palace is the perfect getaway, right in the heart of the city of Mumbai, and is an absolute treat for foodies with half a dozen restaurants serving delicacies from around the world.
Price: Starts at ₹12,000 per night without breakfast and ₹14,500 with breakfast.
What's Near: Visit India's only surviving opera house (Royal Opera House); take a walk in Colaba to soak in the old-school charm of south Mumbai or experience the city's infectious nightlife.
All pictures by Taj Mahal Palace and Tower
A hotel so good that it's almost hard to believe!
Where: Lake Pichola, Udaipur
If you've been wondering why none of Udaipur's well-known luxury abodes have found a place in this list yet, here you go! In a city that boasts of several options for the ultimate indulgence, The Leela Palace is one that stands out and how! From the moment you step in and are showered with rose petals, you know this is as royal as it gets. Situated on the banks of the picturesque Lake Pichola, The Leela Palace is Udaipur's only modern palace hotel. The gorgeous tented spa and massive swimming pool make the Leela a one-of-a-kind contemporary experience, while staying true to the city's rich culture and heritage.
Price: Starts at ₹32,000 excluding breakfast and ₹35,000 with breakfast.
What's Around: Visit the grand forts of Udaipur (Kumbhalgarh Fort, City Palace, Bagore Ki Haveli); take a boat cruise in the lakes of Udaipur (Lake Pichola, Fateh Sagar Lake) and go street shopping (Hathi Pol Bazaar, Bada Bazaar).
An experience that'll take you back in time..
Where: Shimla-Kufri Highway, Chharabra, Shimla
Nestled at 8,000 feet above sea level in the lap of the majestic Himalayas, the Wildflower Hall in Shimla can easily pass off as a castle out of a fairy tale. The British-Raj style architecture and interiors, coupled with the warm hospitality and serene views of the Himalayas, makes the Wildflower Hall an almost dream-like experience. And if you really want to go back in time, don't forget to have a drink at the hotel's Cavalry Bar, adorned with British cavalry artefacts from the period of the Raj.
Price: Starts at ₹34,000 per night without breakfast and ₹37,500 with breakfast.
What's Nearby: Take a stroll through Shimla's Mall Road; visit the highest point of the city and the famous temple at Jhakoo Hill, or trek along to explore the undulating and exciting terrains.
All pictures by Wildflower Hall, Shimla
Don't forget to share all your travel-related queries and experiences on the Tripoto community!