Thotti kallu is a place near Kaggalipura off beat Kanakapura main road (National Highway-209) around 35 kms from Bangalore City and 14kms from Art of Living center.
Thotti Kallu is famous for a water fall called Thottikallu falls more popularly known as TK falls. In local this falls is also known as "Swarna Mukhi" (Golden-Faced) falls. The best time to visit is post monsoon as full flow of water would add ornamental beauty to this place. Since this place is pretty close to Bangalore so you can visit easily to kill your weekend boredom without a long & hectic travel.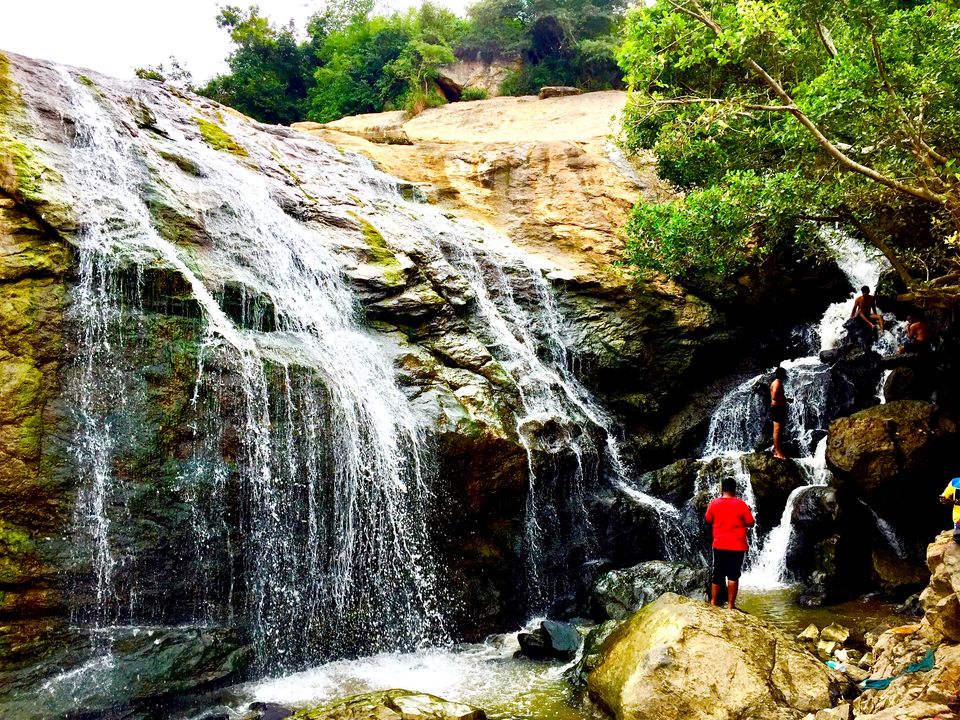 Once you approach the entrance of the arena through a half broken road you will find a bridge towards right which will lead to Muneswar Temple, a small temple under a big tree. Then return back and start walking straight from where you had taken right turn for the temple. Thereafter cross a barren land to which you will approach water flowing from the falls. To reach the water falls directly one need to walk through the water crossing towards the right but if you want adventurous trekking then walk straight and then left. A steep narrow rocky trail will lead to a high cliff from where the view of valley along with the water fall is breathtaking.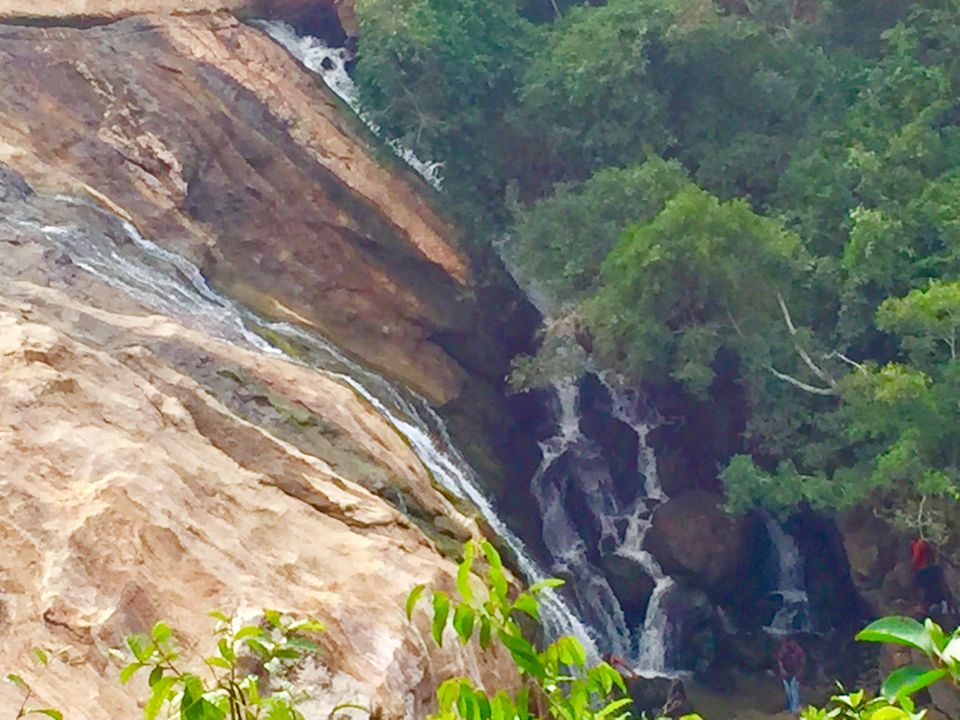 Then get down from the cliff and walk all the way to reach the top section of water fall which is a small hill from where water will be flowing down. This patch is risky and high precaution is required while trekking over the hills as one wrong slip may be fatal. Then a narrow descend leads to the foot hill right opposite to the water falls.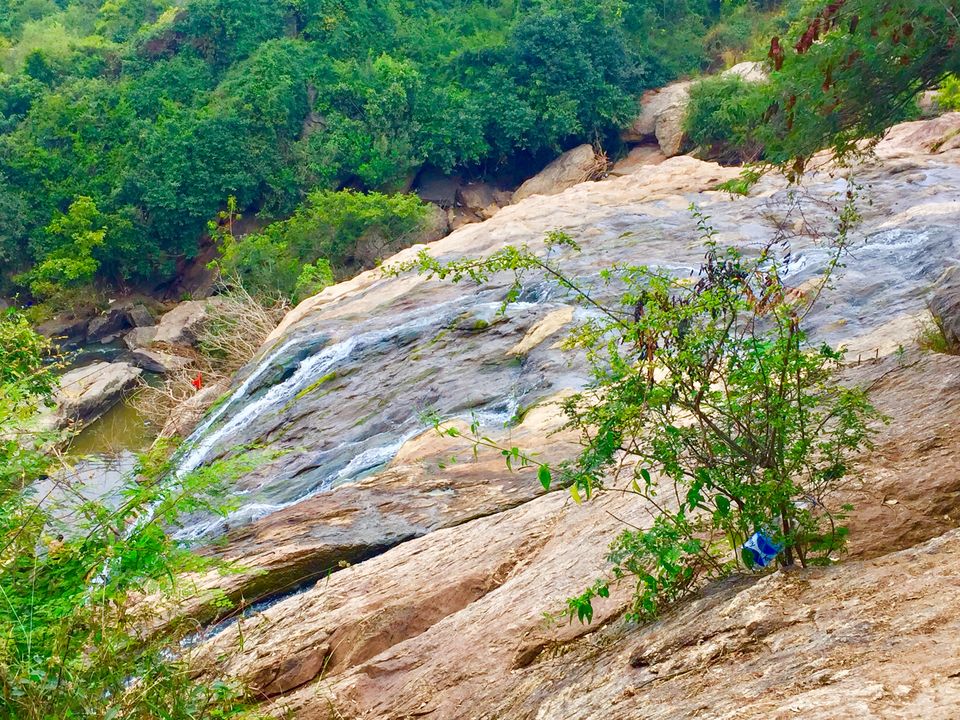 Bingo!!! Now you have approached TK falls and can take cold shower after a tedious and tiring trek. There are two falls adjacent to each other left one is wide where water falls down as a shower cascading from the hill top and other one is narrow jet stream. Make sure to carry water and some stuff to eat as you will not find anything in that area apart from a Velpuri (puffed rice) vendor.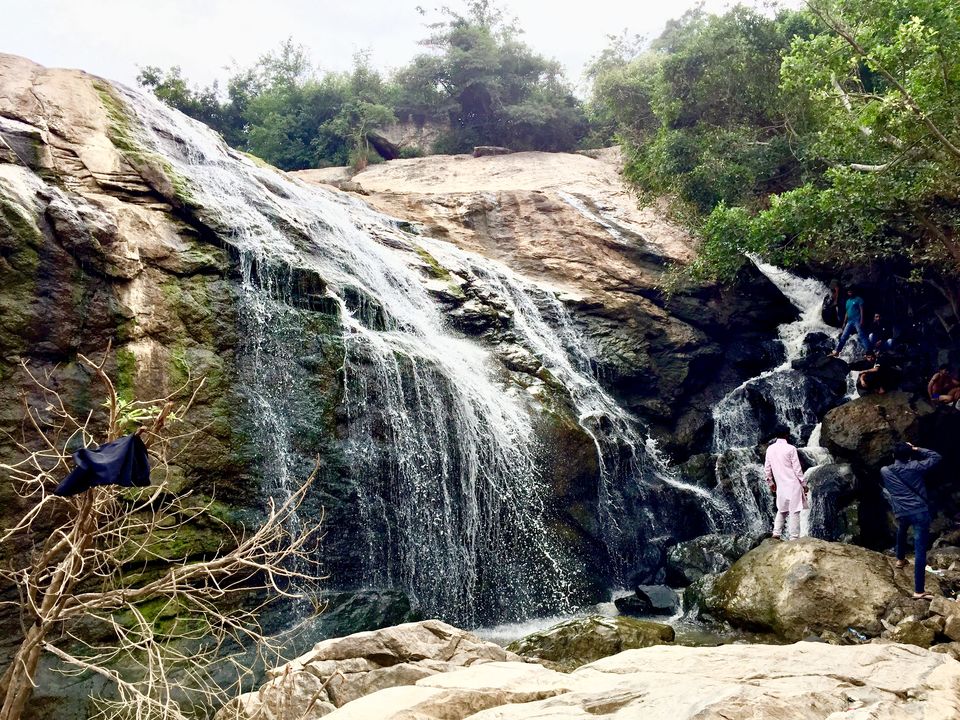 How to reach:
Follow any route to catch Bangalore Kanakapura main road which is State Highway 209. Go straight on the highway towards Kanakapura and post NICE road junction go further. On the way you will approach Art of Living but still you need to go further for about 2-3 Kms and then take a left turn from Saaluhunase Bus Stop, Kagalpura. After the turn, travel straight for about 1.5 kms till you find a hospital / rehabilitation center where you have to take a left turn again and a narrow road through village leads to TK falls whose last patch are half broken but manageable. Better ask the locals otherwise you are very likely to miss this road as there is no proper landmark to explain.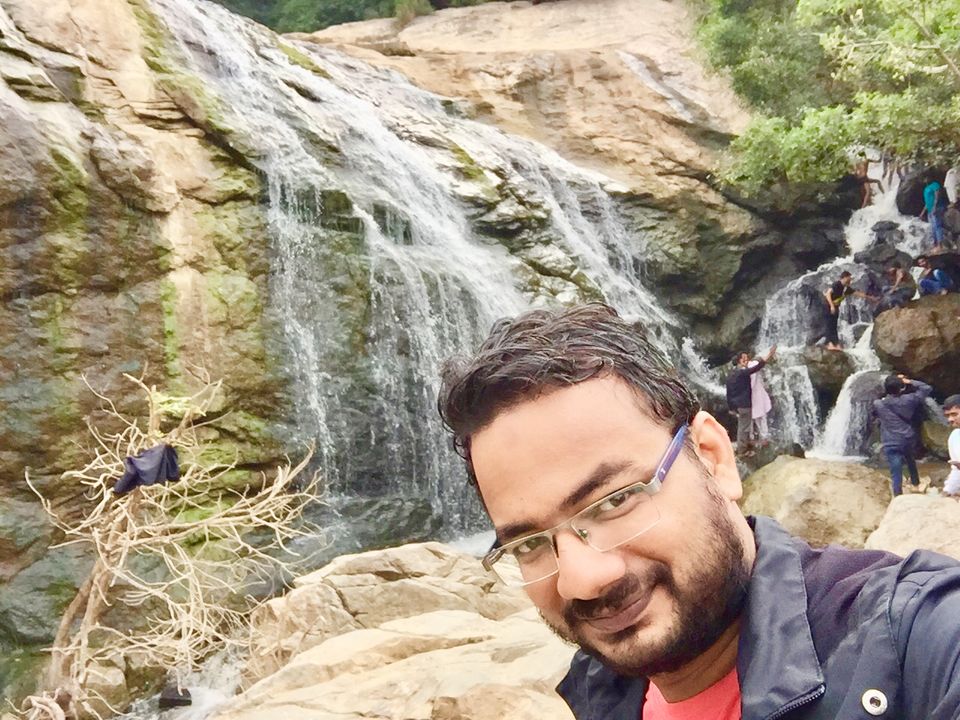 One can use Google map, but search and select Thottikallu Falls, Bengaluru, Karnataka since a second option also shows as TK Falls Road.
If you are an off-road fan then you can find a lot of off-road trails while returning from fall aside the road but those are only for bikes. Can check the you tube video for details.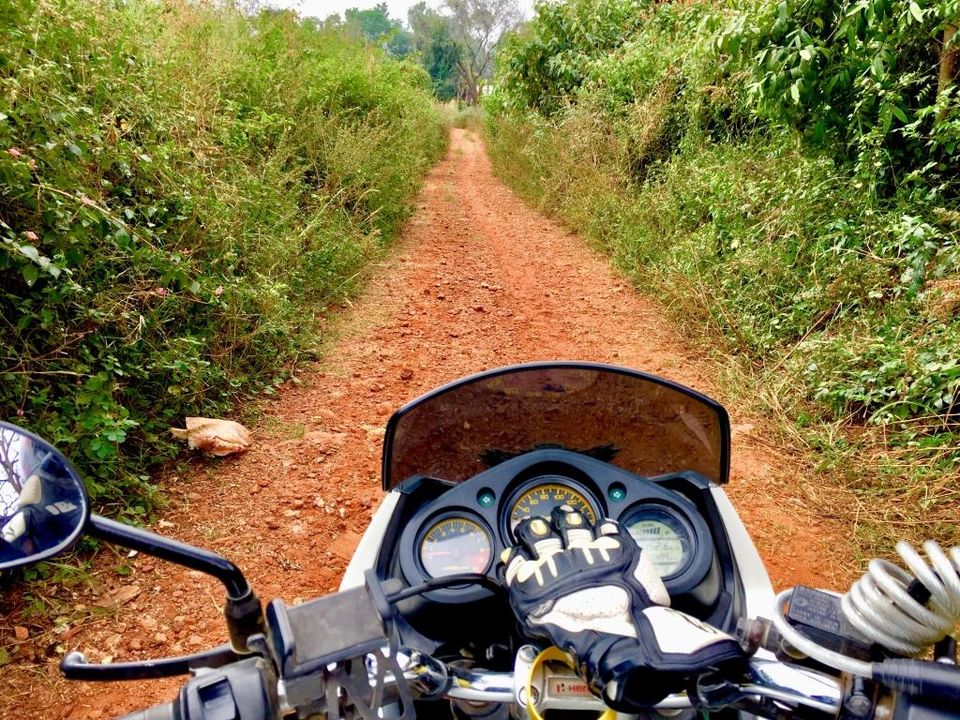 *N.B: It was disheartening to see the entire place being polluted with polythene, carry bags, cake box, beer/alcohol bottles, gutkha wrappers and cigarette buds etc. Requesting all to please keep environment clean.
Frequent searches leading to this page:-
thottikallu falls best time to visit, thottikallu falls bangalore, tk falls bangalore images, thottikallu falls images, falls near bangalore