Hey Travelers,
Road trips are a vital part of a holiday. It brings immense happiness to go between the mountains, through the forests or just pass by the lakes. Although road trips seem to be cheap, it can actually take up a major share of the expenses, if not planned properly. Yes, road trips require proper planning, as to how one can cut down on unnecessary cost and end up saving that extra money. At the end scenic beauties do give happiness, but so does saving money.
I am sharing some tips with you as to how you can save money on your next road trip:
Divide the cost of fuel and toll.
Fuel is one of the most important expenditure one has to incur on a road trip. In order to control this expense, make sure you have a fuel efficient car or take your friends or family along so that the cost of fuel can be divided and eventually per person cost is reduced. If you do not own a car, you can hire one. The Only way to reduce the cost on toll is by dividing it amongst all. There is no way one can avoid paying toll charges.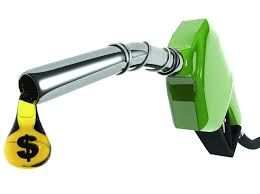 Eat at small restaurants/stalls.
when I go on a road trip, I opt for restaurants/stalls in villages, instead of posh restaurants. These small restaurant/stall owners charge less amount for the same meal and you end up saving more than 50% of the cost on food. Also, you get to taste the local food, of that area, at such small stalls which is worth the cost and simply delicious. When I went on a road trip with my family, I ended up paying INR 250 for 4 people for a complete meal. It was so cheap, and for the same food I am sure it would have cost INR 800-1000 in a posh restaurant.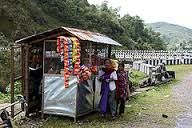 Carry light snacks/fruits/bottle of water from home.
One must not forget to carry snacks, so you can munch when ever you want to eat light. I always carry fruits, biscuits and water when I am on a road trip, as it is light on the stomach, fulfilling also its healthy. We tend to buy fast food on the way but in fact it can be truly harmful for us. Also I carry 3-4 liters of water (per person) from home just to save the cost on purchasing water. All this helps in saving almost INR 150-200 per person. Shops along the road do sell bottle of water, however they are expensive and eventually one spends a lot on water. Carrying the same from home can reduce the expense.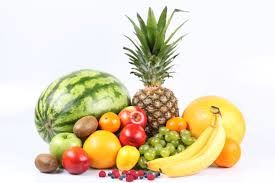 The accommodation.
Camping rather than staying in hotels is one way to save. Another way is to stay in one's own vehicle. However, if you do not wish to do any of this and are looking forward for a proper lodge, keep an eye on the deals which are given by different hotels. and grab it!

Yes, these are some of the tips which can help you save that extra money. Remember it before planning for your next road trip. And don't forget to tell me about your experience in the comment section below.
If you enjoyed this post, you can follow me on Instagram @travelokplease or hashtag your travel stories on instagram at #travelokplease.. Thank you!