Jordan is an archaeological hub that blends natural wonders & amazing man-made attractions. It is also considered as one of the safest countries in the Middle East, catering to tourists and a large number of working expats.
The locals in the touristy areas are super-friendly and multilingual. Only in specific parts of Amman you will find it difficult to communicate without a translator. Cheap hotel rooms are available to rent around the main tourist spots, but most of the hotel websites portray misleading pictures. Nonetheless, the rooms are above average and provide basic amenities.
I was a bit wary prior to my travel but this beautiful country definitely took me by surprise.
1. Wayfaring Petra
Petra, also called the Red City, is a well-known tourist area in Jordan & one amongst the Seven Wonders.
There are 11-12 must see locations within Petra and this will take you 2 days by walk to cover the whole city. You can opt to walk or ride a horse, camel or a donkey. Starting your trek early in the morning is definitely a good idea; the temperature rises by mid afternoon. The city is absolutely beautiful with semi-carved mountains and passages.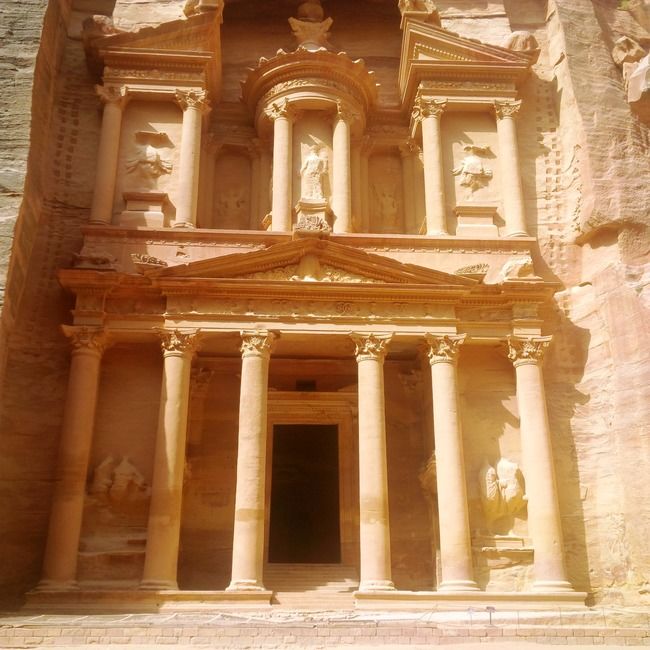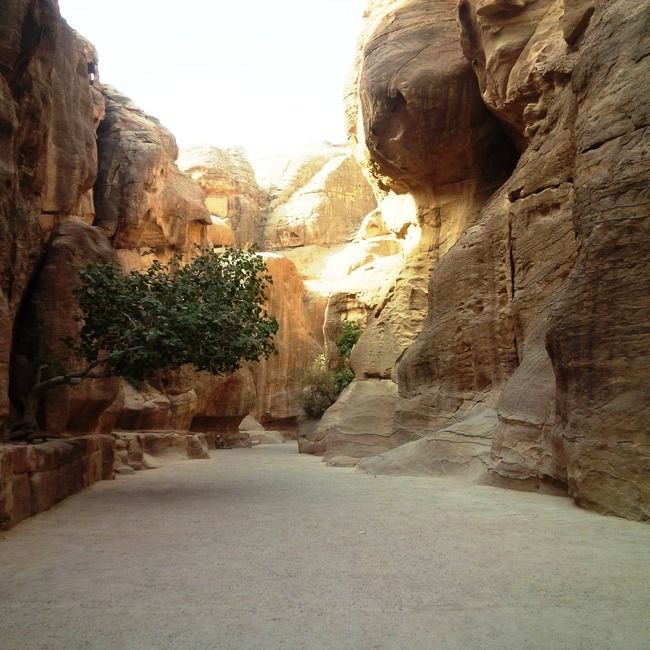 A visit to Wadi Rum is definitely a must on the list as the view is mesmerizing. It is a 2 - 3 hour drive around the valley; choosing an open jeep for the safari was a brilliant idea. Some of the red rocks are covered with art and scriptures crafted by Nabateans centuries ago. You can stay over in one of the camps where you get to witness the cultural aspects of Bedouins, the music & the amazing local food all under the beautiful star-studded sky.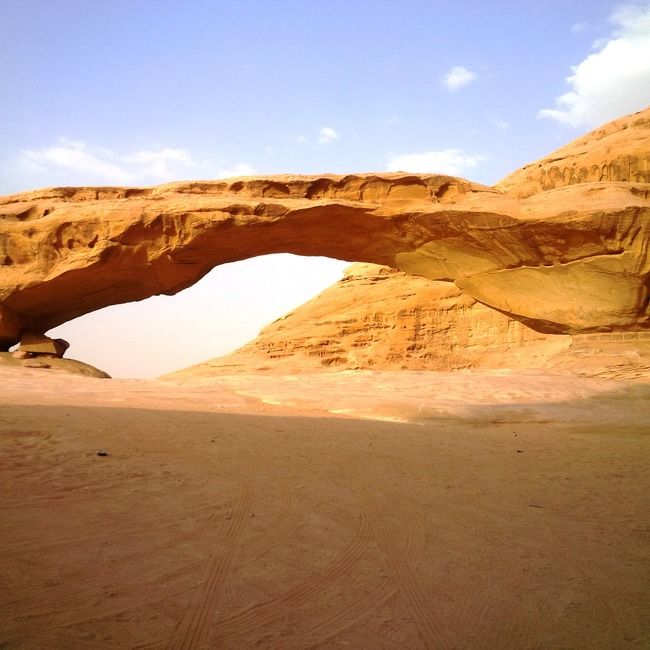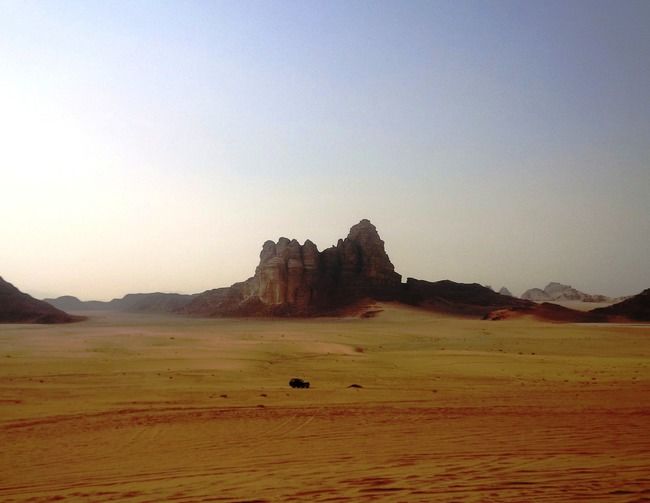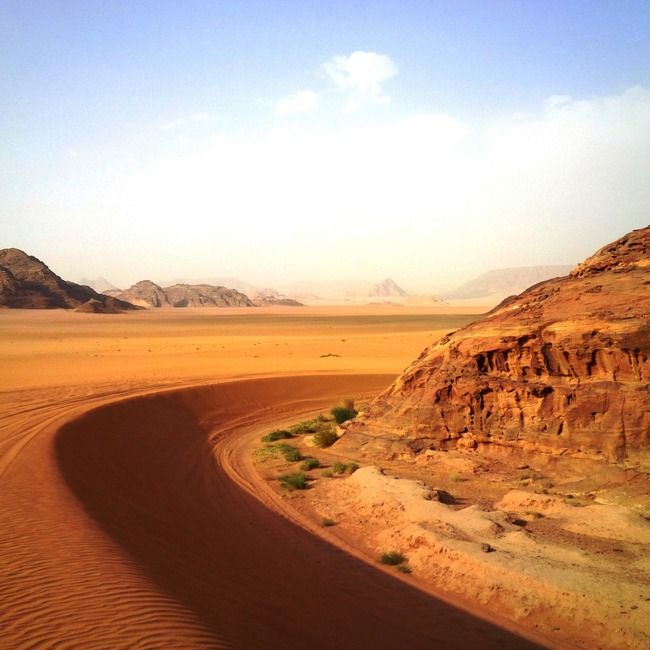 3. Jordanian Cuisine
When in Rome, do what the Romans do! Grilled meat, falafel, hummus & kabsa are amongst the famous Middle Eastern dishes. The Jordanians have mastered the art of grilling and hence the meat is tender and seasoned right.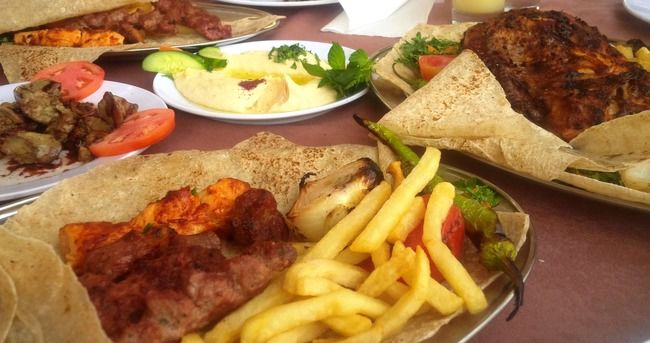 4. Floating in Dead Sea
Dead Sea is another famous spot that attracts tourists from all around the world. The highly saline water lets your body float effortlessly. The experience is pleasantly calming. The salt water and the mud are considered therapeutic for the skin. Mud packs are available for purchase within the area.
5. Roman Influence – Jerash
Brush up on history! Jerash is a Roman city located close to Amman. The ruins depict Roman architecture. The city has a beautiful amphitheater, an oval forum & temples for worship.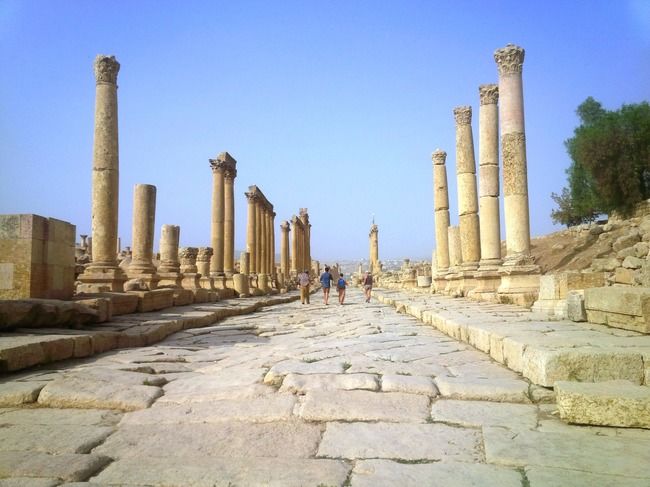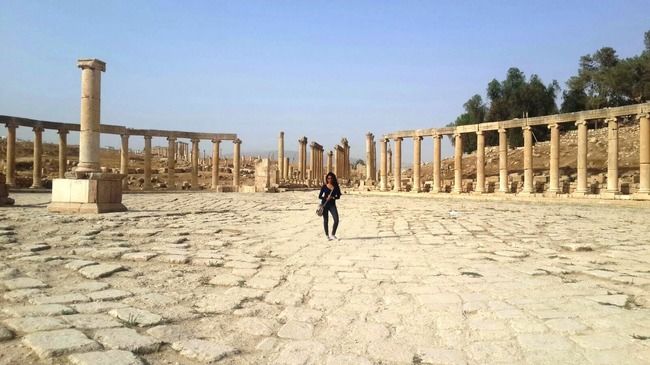 Tips – If needed!
Guides are available at the entrance of every tourist spot. You can definitely negotiate on the prices.
Commuting around the country can be expensive, pre-book your cab. (Key word – Negotiate).
There is an entry fee everywhere (Petra – 70$, Dead sea – 15$, Jerash – 40$).
Cheap hotels cost you 35$ – 40$ a night.
Temperatures can rise to 30 – 40 degrees. So carry a suntan lotion!