Confession : I overpacked all the wrong clothes before I actually learnt the importance of effective packing.
Whether its a backpacking trip, or trekking, or a long vacation awaits you, its very important to pack as effectively as possible. And when you have limited number of pieces to wear, obviously, you want them to be the nicest one.
Okay, so lets enter the eternal quest for the best travel clothes.
RULE NO. 1 - Stay comfortable
Make sure to not experiment with your styles once you are on a trip. Until the piece of clothing keeps you as comfortable as you are at your home, you will not enjoy the trip to your maximum level.
RULE NO. 2 - Stick to the basics
Shop for the simple color schemes so you can easily mix and match the outfits that you are carrying. Don't go for very loud colors as they might not fit with other pair of clothing.
RULE NO. 3 - Fabric play an important role
Once fashion has been figured out, choose fabric that are easily washable, light-weight, wrinkle resistant, good sweat absorber. This can help to pack your clothes in a more compact manner. Even you can roll up your clothes so that they take as less space as they can.
RULE NO. 4 - Go for designs that are trendy
We as humans, are always attracted to more trendy designs. Obviously, if we will wear the old basics which we are, from quite a few time, there will be no excitement. Make sure the vibe check is done.
Let me tell you about some amazing brands that are offering their quirkiest travel collection with amazing fabric quality at a reasonable price :-
1. Shop Ghumakkad : For a passionate traveller, a spiritual seeker, an avid adventurer, someone who follows his heart, wherever it takes him

Let me introduce you to this SWADESHI BRAND. These guys are offering some amazing travel collection (it being t-shirts or travel stickers). Recently tried out their t-shirts on my recent trip and I am in awe of the product, whether it's their unique designs or quality of the stuff. The concept is very fresh and their trendy designs catch your eyes really fast, just like happenend with me. Don't believe it? Head out to their website and try by yourself :
Another thing that I loved about this brand is the tag attached.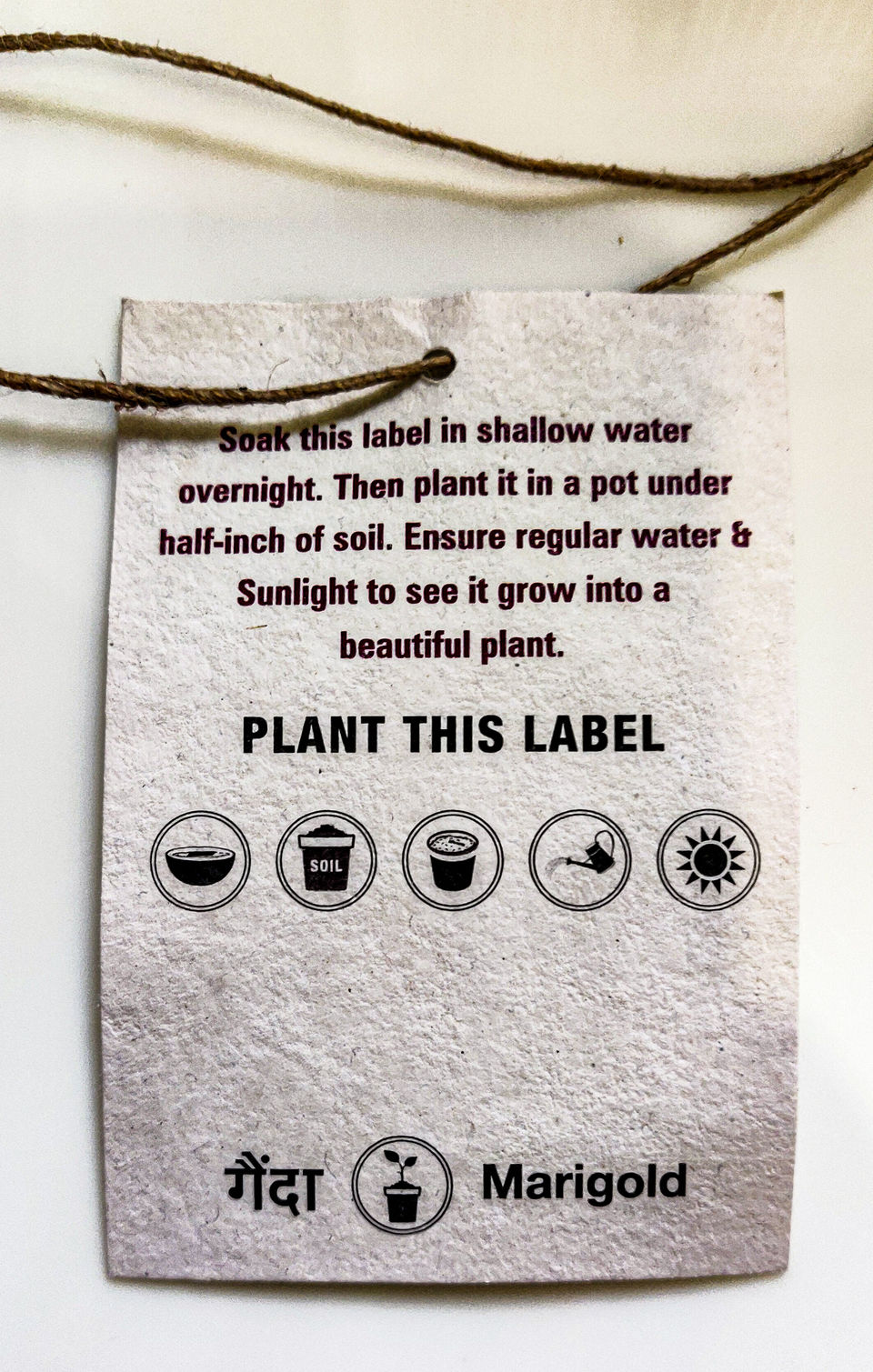 This is the tag that came with the tee. It can grow into a marigold plant, if used wisely. Isn't it cool?
Also, this wrapping paper has multiple uses (DIY) which can be seen on their website.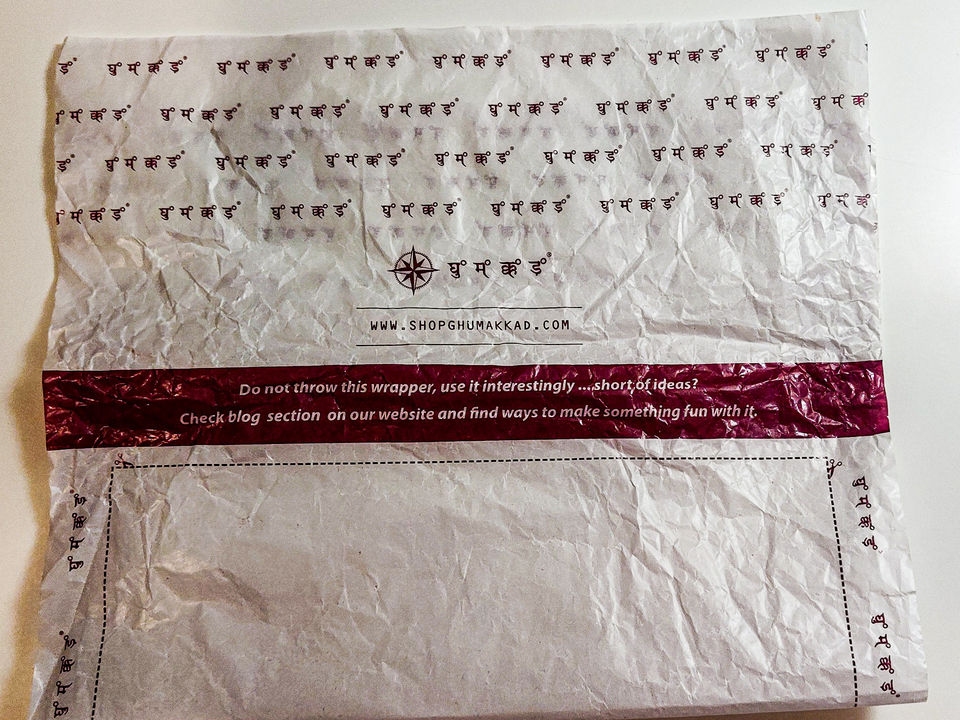 Isn't it amazing? Not a single thing that came with the product has gone to the dustbin.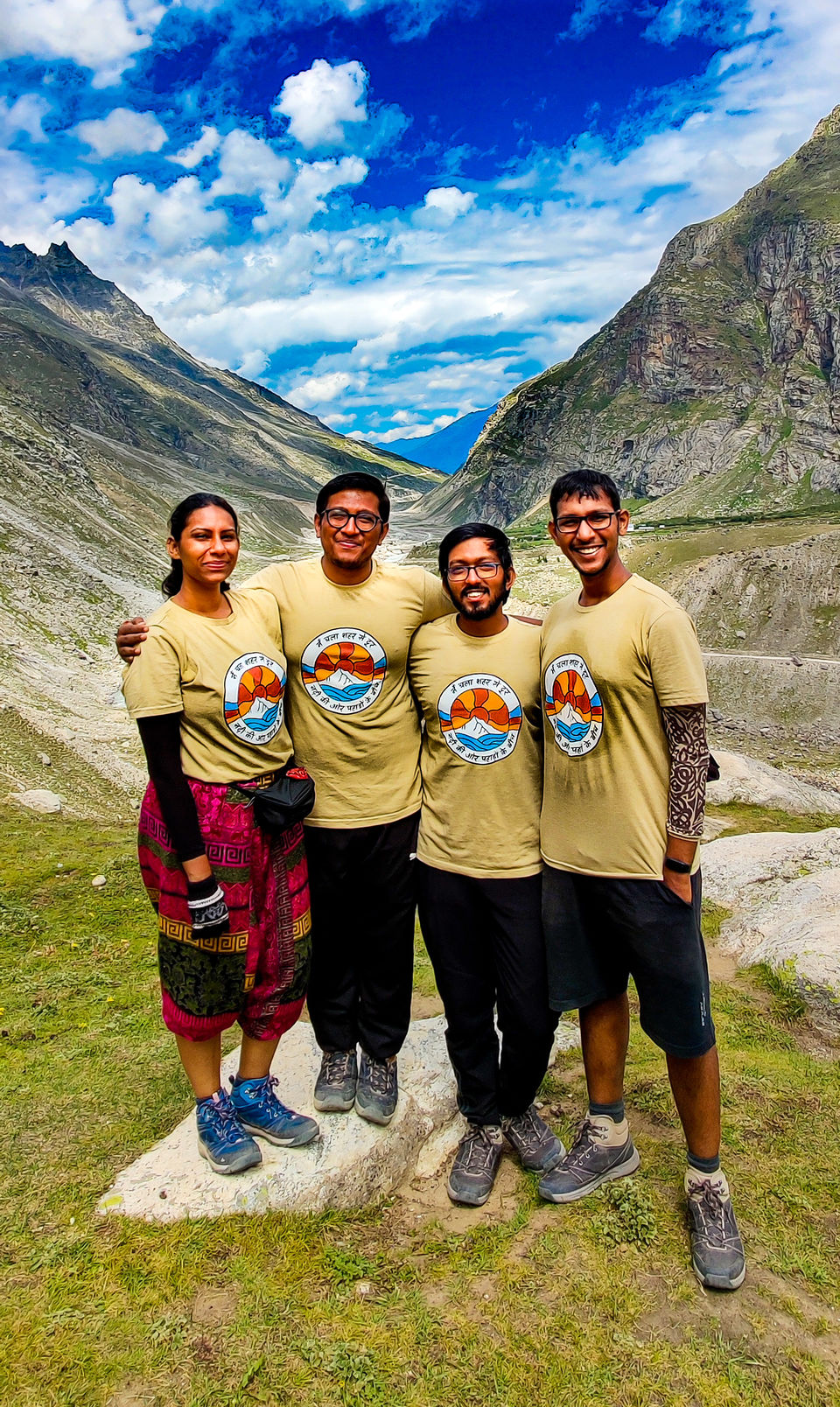 P.S. : This is a glimpse of Hampta Pass trek and this t-shirt completely justifies the trip " MAIN CHALA SHAHAR SE DOOR, NADI KE AUR PAHADO KE BICH"
2. The Mahua Store by Footloose Journeys: Connecting rustic experiences with modern trends.
Inspired from their travels through the Indian subcontinent, the team at Footloose Journeys has brought to life The Mahua Store - a curated collection of travel & nature themed merchandise. Products here find their origins in ethereal forests, vibrant cultures, and depict the very soul of an avid explorer. These people are offering Hoodies, Mugs, Bags, T-Shirts that connect rustic experiences with modern trends.
Head to : https://www.themahuastore.com
3. The Boarding Pass : Specially designed for travel enthusiasts
"The Boarding Pass" is a holiday fashion brand started with a desire to make distinctive garments for wanderers. Their goal is to give every traveler the cool, fun, comfortable holiday clothing made from high quality fabric and funky graphics. Whether you are a mountain lover or a beach lover, a bag packer or a party goer, a fashionista or a chilled out traveler, a soul searcher or a resort hopper, a solo traveler or the groupies, they have something for everyone !!
Head to : https://www.getyourboardingpass.com
4. Bewakoof.com
Society perceives Bewakoof as stupid. But what does society call Bewakoof?
Often, it's anything different or anything that's done differently.
Often when people have done the right thing, without caring about what society thinks, they have been called Bewakoof. These are the people who have changed the world and made it a better place.
Bewakoof was created on the principle of creating impact through innovation, honesty and thoughtfulness. Visit their website to have a look at their quirkiest collection.
Head to : https://www.bewakoof.com
5. Beyoung
The idea of Beyoung.in is to represent young souls of today, who believe in speaking their heart and mind with the choices they make. The growth of Beyoung as a brand says a story about being dynamic in what you believe. Be Young as a brand focuses on creating products that Beyoungsters can carry with them to represent their style, opinions, and personality while maintaining relevance to the latest fashion trends.
Head to : https://www.beyoung.in
I am loving their quirkiest travel collection. What are you guys waiting for? Just go and have a look ..
You can thank me later!! :D