Ok all you travel bugs, we all need to travel and we love it.Have you ever wondered how come celebrities look like a million bucks even in their airport looks. But when the time comes to pack our suitcase and bags we become confused as what to take and what not to. In my last Europe trip I found myself struggling as what to pack and what not to and towards the end I ran out of options. Because the mantra is -Travel light but Travel Stylish!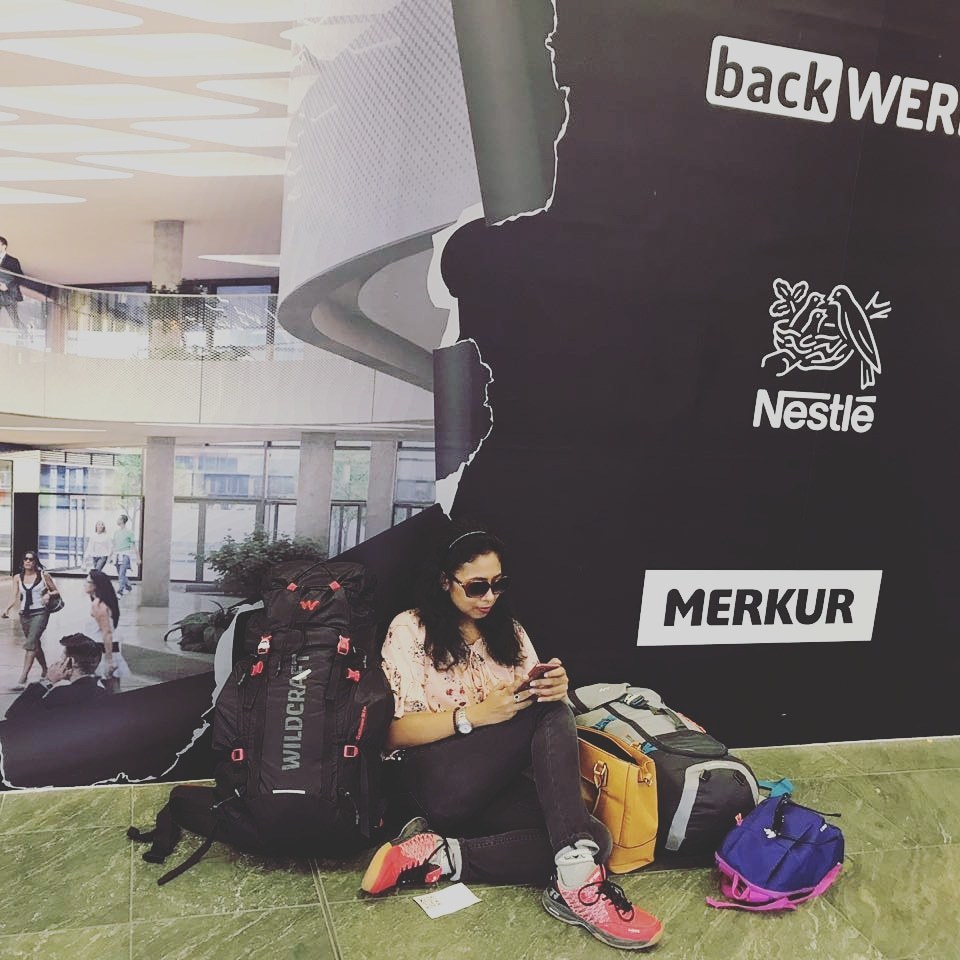 So here are some tidbits as what can you pack so that you set point bang on in your style game
1) The first rule is always comfort. Because travel means long hours so you don't want to squeeze in tight fitting jeans and jeggings that won't allow you to breathe. Go for lighter options like cotton pants or linen trousers. Your jeans should have the perfect fit and cuts to make you feel comfortable
2)Secondly always research well about the place that you are going, its culture and regulations. If you are going to some Holy Places or in the Middle East try to cover your legs instead of showing them. You can opt for long skirts or chic kurtas and palazzos. Also always keep a stole handy to cover your head if needed.
3)Carrying too much of luggage is always unbearable as it will slow you down. So if your travel period is for a long duration maybe for a period of 10 days and more opt for mix and match. Like carrying 2-3 tops and opt for smart bottoms like skirts, palazzos, dungarees and jeans. These are always better than dresses and you can pull off different attire every time.
4) Go for layering. It always works. Always carry a shrug and stole in case the weather turns chilly.
5) For shoes since they consume lot of space, always opt for multipurpose footwear that can go with different attires. For ex platform sneakers looks great with dresses as well as jeans and trousers. For beach holidays a pair of flip flops and sandals is a must
6) Accessorise, accessorise and accessorise! Carry a trendy head cap or hat to top up your game. Chic earrings, a hot belt and bangles can also make you look trendy. And the sunglass is always your best friend!
7) If you are going to some winter climates you need to carry lot of woollens. So its better you invest in a good overcoat and a parka. Also a pair of thermals underneath will save you lot of trouble.
8) Another important aspect which we often miss out is our hairdo. Remember you won't have time and options to preen in front of the mirror unless you are going for a wedding. If you have long hair tie it in a bun during the journeys to prevent it from looking like a ghost. For mid-length hair tie it in a low ponytail or bun with a clutch.
9) If you are more into trekking and wildlife sanctuaries opt for rugged look. Go for attires that don't look dirty and needs washing at frequent intervals. Opt for neutral colour palette like brown, olive green and mustard.
So nest time you step out of the airport or station you too can dazzle and make heads turn.! Bring out the diva in you..
For more such travel stories visit my blog https://girlsliketotravel.wordpress.com/