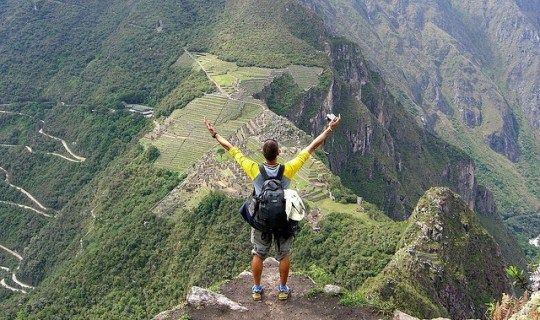 After one of the most miserable treks of my life and a tedious return journey, I was back at my college. Student accommodations were empty, the college was a month into its summer break. As soon as I stepped into the empty dorm room, I realized that I shouldn't have come back. While shuffling through the photos of the trip, I fell into the cliched reminiscent of my summer vacation. I couldn't go back to my hometown as my parents were out of town; the college was deserted, I had no one to talk to.
So yes, I packed and left for another trek, knowing full well that the return trip would be just as bad as the last one.
No one will ever ask you about your penchants or the life you choose. Sometimes all you need to do is stop, rewind, think and act. The person you are and who you choose to be will always be in your hands. Although sometimes you have to look back at the decisions you made along the way. As soon as I stepped back in the college that day, I knew that I had let that mundane clock tick its way back into my life. That one artless act let me realize that I never will ever want to look back. The sand in that jar will keep on flowing, make every grain count. When I return home, things always do look smaller. Why is that? I value my family more than anything else, but why does coming back feel like taking a step back?
Home is that one place, where you will never be let down. I am forever in debt how Calcutta built me, for the good and the bad. After a travel, the home has its freshness to it. The kind of feeling you crave only when you realize that it has been a while. It's a process of de-familiarizing, of making new, like poetry. I am yet to know which side of the door my life lies or am I yet to live that life. Honestly, I have no idea where I will stop, but I would like my life to stop the day I have my answer.