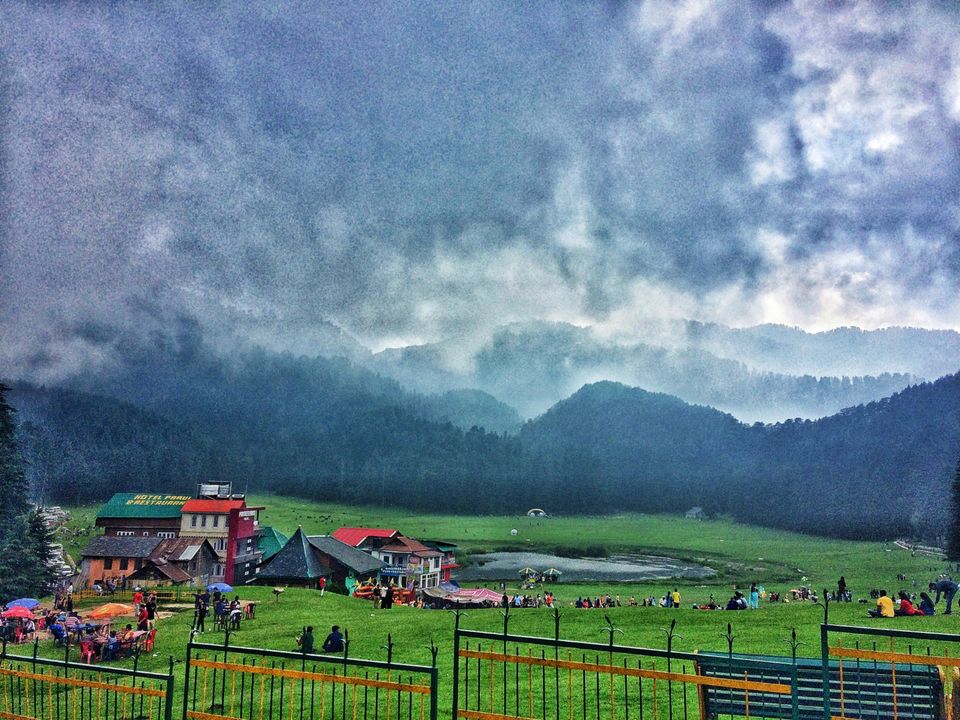 Julley All,
Wassup Everyone?. Hope everyone is doing good in life. I have been travelling since august 2017 to different places, be it mountains, desert, beaches etc. As you can guess from the title of this blog, its about my journey how I became a traveler, what made me to travel !!. So, let me tell you my story.
"Life is all about phase changes".
Sometimes life will be moving very smoothly but at a times situation becomes too difficult or you can say "Worse" to handle. It has been about a year now that one of the most wonderful phase of my life ended. This incident not only made my life an "Empty bucket" filled with pain but also shattered the inner of me. The only thing I learnt at that time was to walk where the life wants you to make walk. I was standing no where in my life, completed my college, didn't got placed, and the sleepless nights that haunts me like hell. But I had support from my family ( friends and parents ) who stood beside me and gave lots of support. They were with me I needed them the most.
After completing my engineering from chennai, I returned back to New delhi. Things during last days in chennai didn't went good with either in prospect of getting job or with relationship. So, I decided to return back to delhi leaving all the "bad" memories then and there and apply for jobs in delhi-NCR. I learnt at that time that life is filled with full of surprises and changes, and if we want to grow/move in your life, we should accept these changes and move ahead in life hoping things to get good with time.
I always wanted to travel as much as I can. I got frustrated with failures in interviews. So, after giving a few interviews, finally got selected. One of the biggest tension was gone away.
Just before joining the company, I decided to go for a bagpacking Trip for a few Days. This was going to be my first trip to himachal pradesh. I have never been to mountains of north india before that. I have never feel the beauty, serenity, weather of mountains.
After discussing a lot over the destination to go, We decided to go dalhousie which is also called as "Mini Swiss of India". Its around 600 Kms from delhi. It was around 12 Hours drive to dalhousie.
We had booked a guest house at Rock Garden ( A famous place in dalhousie) which was 10-15 KMs from the dalhousie city center. What else you want on a trip? - A beautiful destination, your stay away from the city's crowd.
After reaching the guest house, I opened the balcony and saw a beautiful view. I was feeling myself at the heaven standing in the balcony seeing the dhauladhar ranges, clouds and the blue sky. I just wanted to get laid under the clouds. I have never witnessed such beauty throughout my life.
As we were tired after a long 14 hours drive, We decided to take rest for a few hours and go for a drive till "chamera Dam" which was about 10-15 kms from our homestay. That was a beautiful drive to the dam crossing the chamba valley on its treacheous roads. After half an hour or so, we reached the dam. To our luck, the sun was on its dawn. We stopped our car and just sat on the railing to feel the serene beauty. It was my first experience seeing the sun setting in mountains.
After returning back to the hotel, we called it a day-off and rested.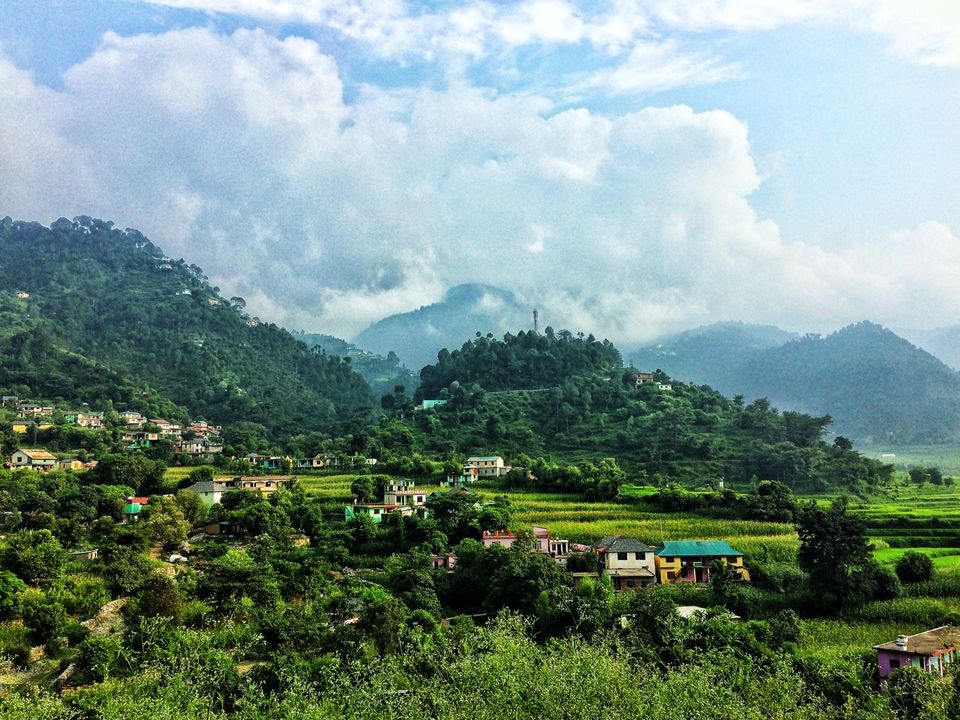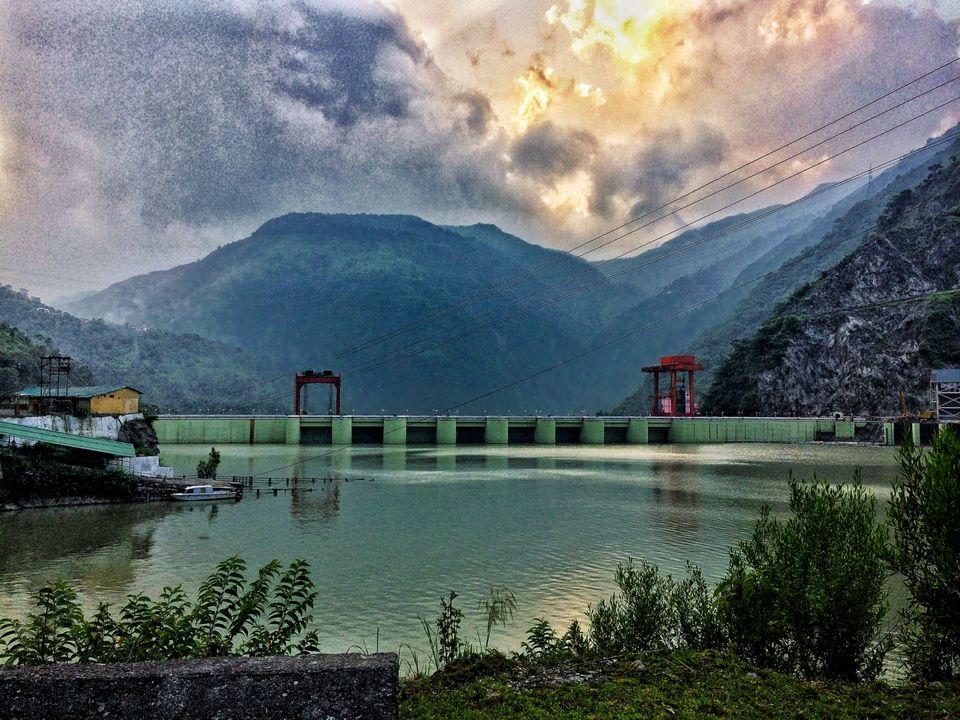 Day 2 started with a early morning drive to dainkund peak. Dainkund is the highest point in dalhousie at 3300 meters. Its about 12-15 kms from the mall road, dalhousie. There is a 1/2 km , steep walk upto a observation hut. It offers spectacular view of the Dhauladhar ranges. Bypassing this hut, one needs to follow a relatively easy walk along the ridge for another 1 km to reach temple of goddess Kali. For the religious minded , this is a good stopover as there is a lot of sentiment attached to this temple by the locals. For the not-so-religious minded, the point offers even more spectacular view of Kailash Parbat of Dhaula Dhar ranges. The view from the peak was mesmerising, I was not able to find words to describe that beauty.
Before visitng dalhousie, I had only heard from friends and read on internet that dalhousie is also known as the mini-swiss of India, But after visiting the place and witnessing the beauty live from my eyes, I got to know why this place is called so. We spend a good 3 days at dalhousie and at the end we were not willing to return back.
Dalhousie was the place where I got bitten by travel bug . After that I had travelled to many places till now and will look forward to continue. So, at last I will like to ask you guys, where you got bitten by travel bug?.