Come with me, come along now. I shall take you home. Well, home in Bombay, at least. Home in Bandra.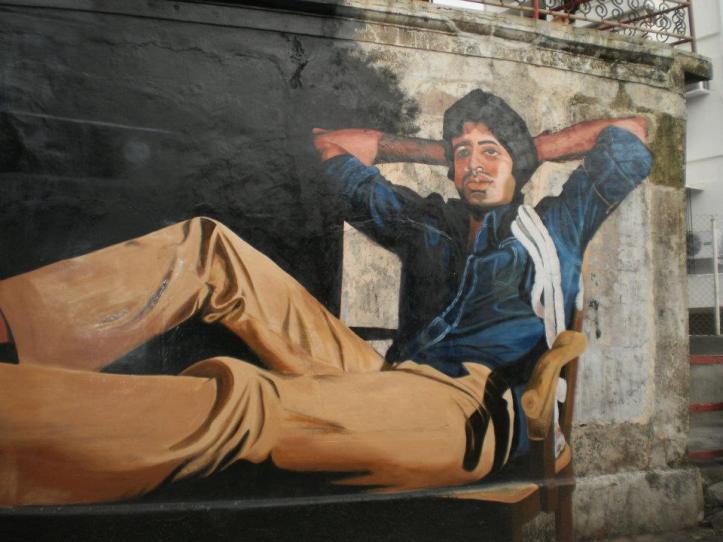 Bandra- the Goa inside Bombay. The place where music and dance are a part of the street - part of life. Where every lane has a bakery bringing out batches of scrumptious pan-rolls and cutlets. Where the kids with the weirdest hairstyles play football with the style and panache of a professional.
Look towards your right. You see that wall-mural? It was painted by a Bandra boy with undying love for Bollywood - he claims. He said, it was to make Bandra look beautiful. I think he just wanted a bigger canvas. Sometimes it is like that. When your passion overpowers you and you need to tell people, or write a story, or dance and sing aloud, or in this case, paint one whole wall.
I think Bandra doesn't need to be made beautiful. It already is - with its cottage houses, churches and chapels, little crosses after every few steps,, swings in the parks and in the verandahs alike. The first time I crossed this lane almost four years ago, I fell in love. The houses with wooden staircase with nameplates announcing the D'mellos and the D'costas, the Antonys and the Jesses, the occasional Hussains and Sharmas. Houses with small vegetable patches, with bike sheds covered in ivy, with terraces and doors with sailor decorations. Houses which are lived in - not merely as a place where one sleeps at night but a place where grand kids sit with their grandpas and grand mamas to listen to stories. Houses where an early morning tea while reading the newspaper hasn't become a thing of the past, where children grow up playing outdoors and at night sit and gossip on the stairs.
Let us take a right from here into Veronica Lane. Is the music bothering you? It isn't always this loud. The concerts at Mehboob Studio gets a bit out of hand at times. But then, the best alternative music scene- be it jazz, blues, house - is found in Bandra. Not just in the studios and auditoriums. But in lanes and parks and seaside walkways. On any given day we will find men singing Konkani songs, or young girls practicing for the church choir, or college boys strumming their guitars.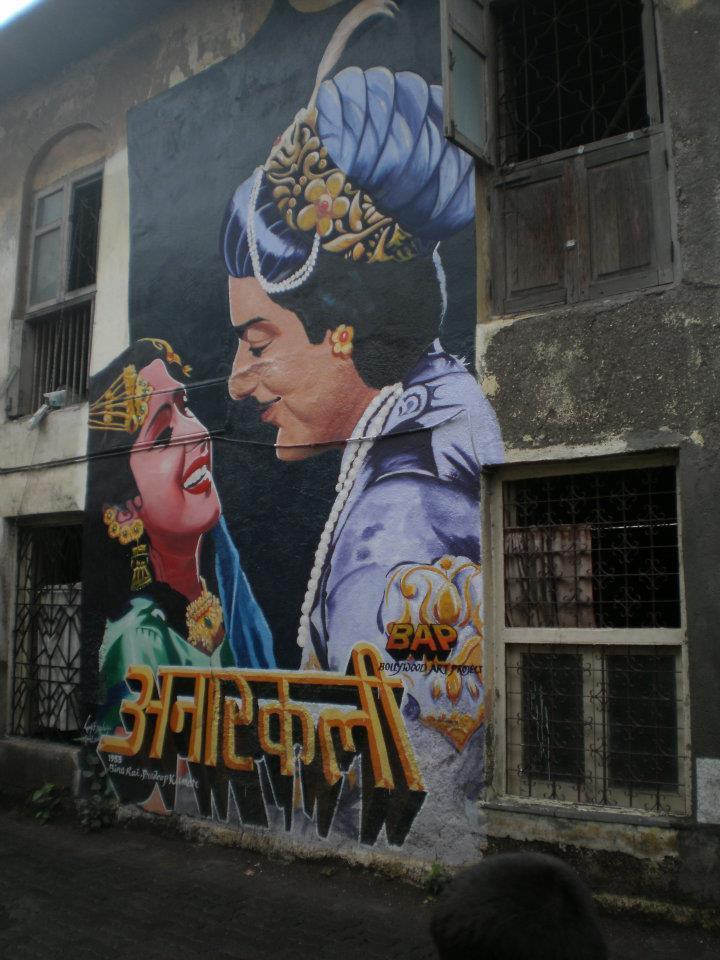 Should we stop at Good Luck cafe and have Kheema Pao? Or do you wish to go to some nice restaurant on Carter road? Or we could just have roasted corn and tea while sitting on the benches at the bandstand amphitheater. I know the people there. I even know the dogs. They walk with me when I go running in the morning. At least the strays are friendly, unlike the pedigreed ones who come trailing behind their dog-walker. All they do is growl and scowl while their walker decides the route for the pay-per-hour routine job.
Once you are bored of this sea breeze and the empty roads, we could down to Linking Road. We could eat Tandoori Chicken while you decide on the colour of slip-ons you want to purchase. We could take a walk through Pali Hill, take a look at the export surplus stores, down a few drinks in the watering holes strewn across the road, buy some munchies, try exotic cuisine or free desserts and think about how nice it is to live here.
We could do so much in Bandra. We could watch movies; we could watch movies being made. We could attend dance parties and poetry sessions, yoga classes and wine tasting. We could do it all. We could do nothing at all. Bandra would still make you fall in love with it.
So, won't you come with me? Come and I'll take you home.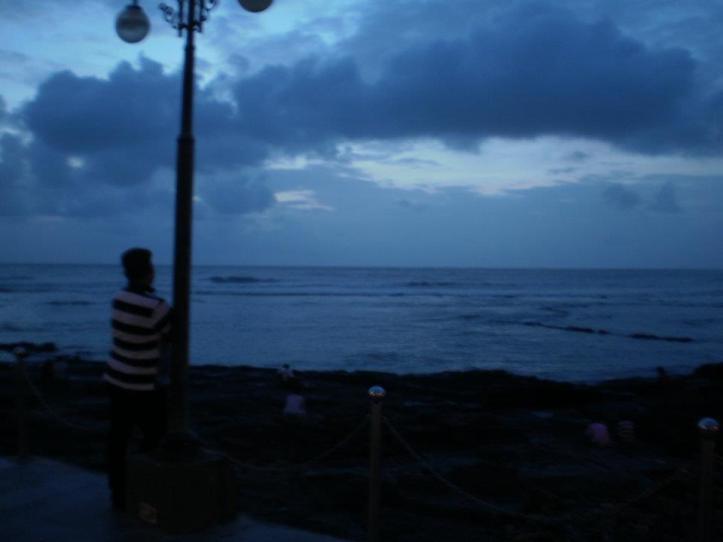 This blog was originally published on 'Curiositea'.