Part 3
Hmmm.... My first day at Manali was totally awesome. Next day I woke at 5. The weather was chilly and it was raining. I had booked the taxi for Rohtang Pass. Here, you get many options for traveling to Rohtang; firstly you can take taxi; or you can also have the shared taxi; the buses of Himachal tourism also runs on this route, but the ticket availability is very low. It is better to book bus ticket prior, as it is affordable. The taxi costs very high, it cost me rupees 4500 *sobs*. The taxi came at hotel at around 5:30 a.m. I had no time to bathe, and there was no need also. The route to Rohtang was breathtaking, and for me it was more special as it was raining all way. We stopped at a shop to rent ice gear(Shop no. 250 most probably). In some of the blogs that i have read, they advice you not to waste your money on ice gear but I will recommend you to wear the ice gear as it's freezing at heights altitudes, at least in month of June. So after 3 hours journey through the most beautiful roads, I reached paradise. Though, that paradise was somewhat hindered for me due to clouds, but that doesn't mean that it was any less beautiful. Most of people experiences Rohtang in sunny weather, I experienced it with clouds. The temperature, as i said earlier was freezing. I had never seen anything so beautiful in my life. The taxi driver left me to have fun. I trekked to the higher peaks; i slid on the ice; made the snow balls *in love*. I belong to a deserted area of Kutch, so seeing ice was such a big deal for me.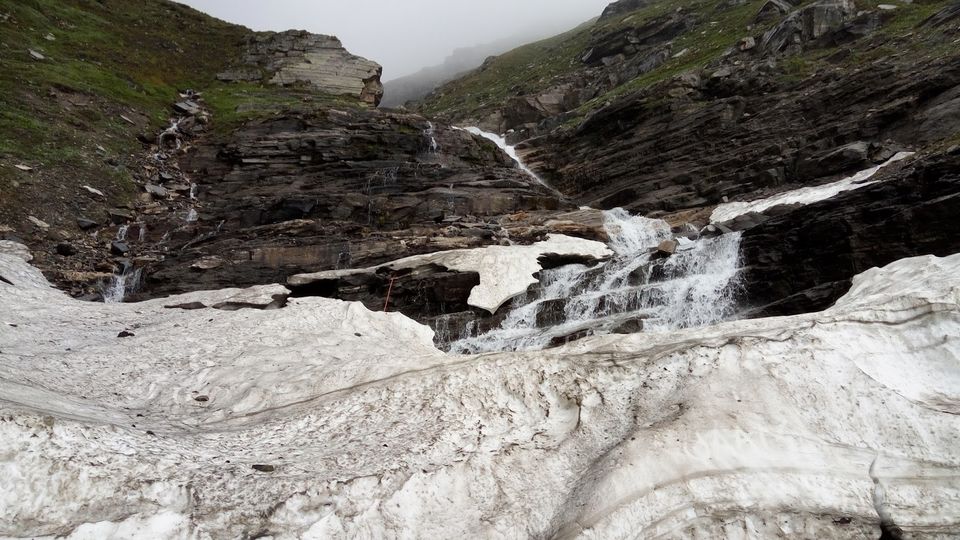 Here, I will warn you not get your expectations high. As most of blogs or sites haven't updated the latest information that all the fun rides (ATV rides, wood plank sliding, yak rides) are terminated due to some government policies. Even you won't get a single rabbit there to take photographs with. I was having so high expectations, but they were all demolished. Though, the place is pure heaven. I stayed there for about 30 minutes and went back to taxi due to low temperature. There is also facilities of toilets few kilometers back Rohtang, which I appreciated as this was a step forward for SWACHH BHARAT MISSION.
I chatted with driver to ask about the life of local people there. He said that they can get only one trip in a day to Rohtang, due to permit policies. The vehicle going to Rohtang have to take the permit from the government; it can be done online. And generally travelers don't have to bother about that as it is already taken care by the taxi providers.
I was back at hotel at around 11:30 a.m. If you want to visit Solang Valley, it comes in the way to Rohtang. I had lunch, rested at hotel and roamed in the streets of Prini.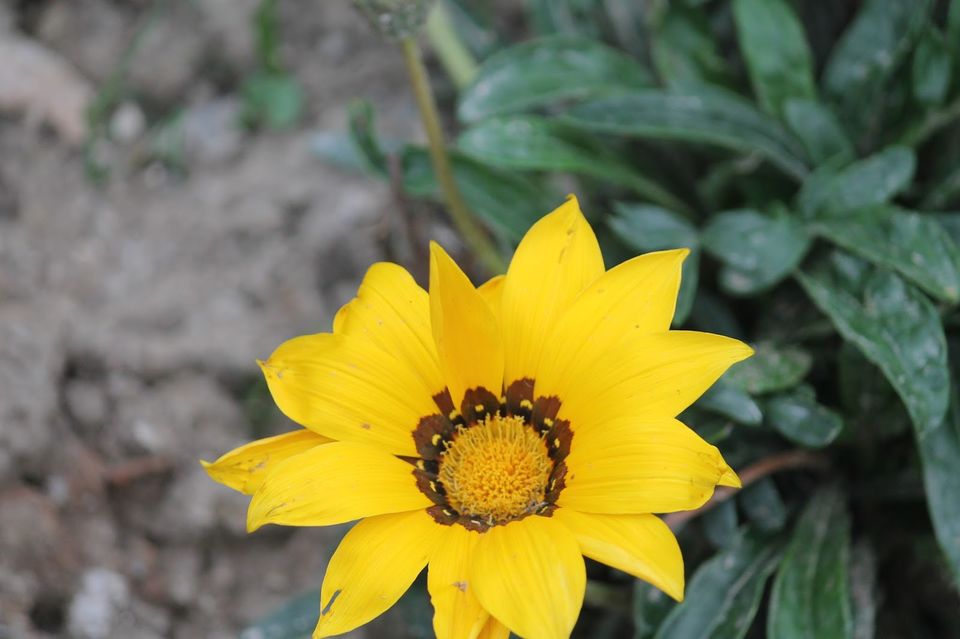 Later on that day i visited Van Vihar. It is situated near Mall road. Firstly, I had softy and then went in the depths of jungle of deodars. The environment there is so calming. I wandered in the jungle away from the crowd. There was a way to BEAS RIVER. Whole Manali is established on the banks of this Beas river. I found a secluded spot on the banks of the river, away from crowd(yeah, i m one of those who loves her own company;-)). The cool breeze was pampering me to no ends, its such a pleasurable experience to just sit there and listen to the voice of river water as it collides with the rocks; that sound mixed with the chirping of the birds from van vihar jungle. After such soothing time, I went back to Mall road as it was closing time of Van Vihar.
** Timings for Van Vihar 8 a.m. to 7p.m. in summers and 8 a.m. to 5 p.m. in winters. Ticket costs rupees 30.
On Mall road I watched the signboard of restaurant stating that they serve GUJARATI KHICDI KADHI. And as I m from Gujarat, I was dying to eat my regional food after eating so much junk. So I went there and had khichdi kadhi *yummmmm*. After that I went back to hotel again by auto as i missed the last bus to Prini *pout*.
Again a memorable day at Manali...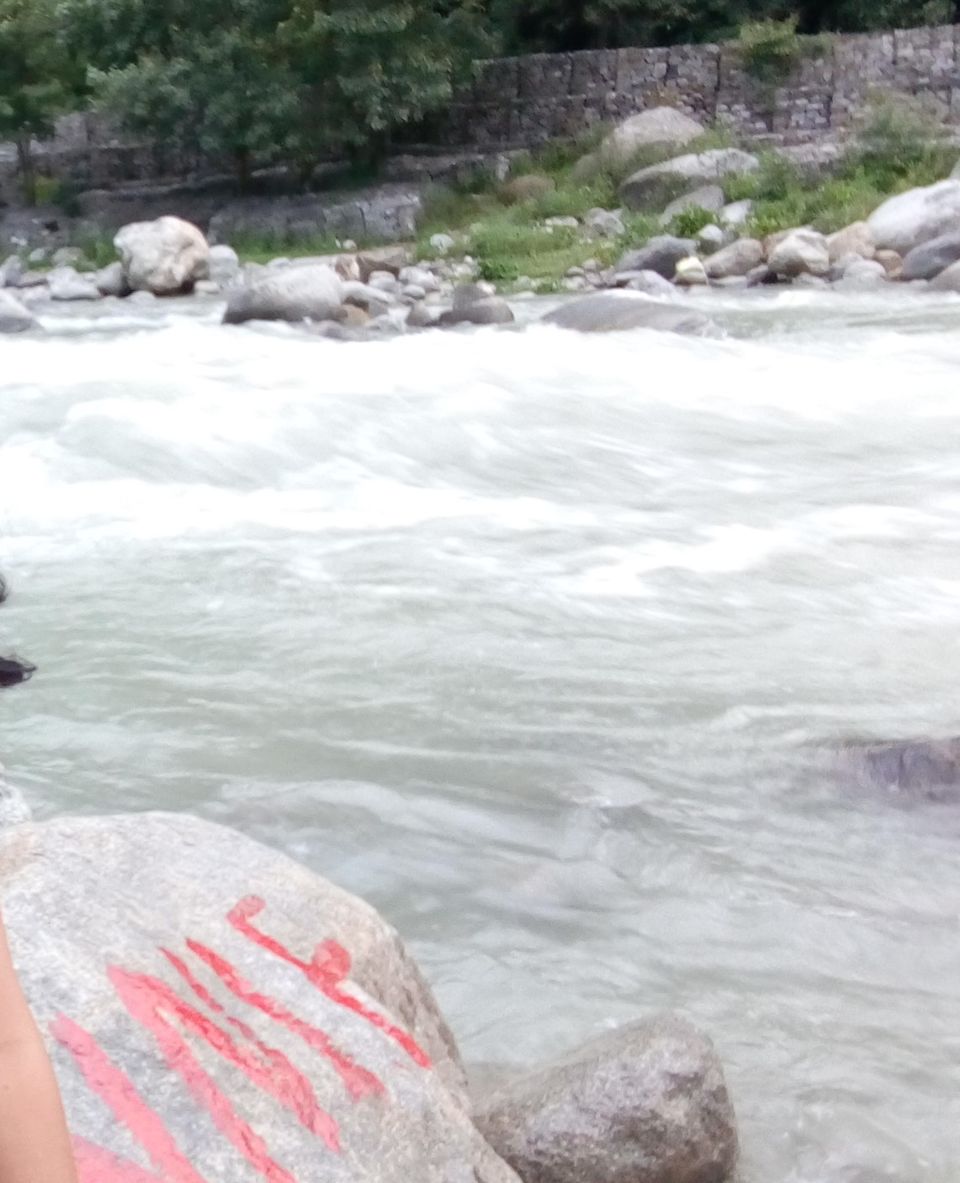 I m so thankful to my parents who allowed me have such a beautiful experience. There is more to my trip to Manali, keep reading and please do comment how do you like my blog.
And follow my blog if you like it. Thanks for reading ;-).