What is #TravelPot?
It's an initiative where everyone contributes a little amount (Rs. 100 or $ 1.5) in a common pool. At the end of the month, we pick one person (out of the ones who contributed) and use the collected money to sponsor / partly sponsor his or her travel plans.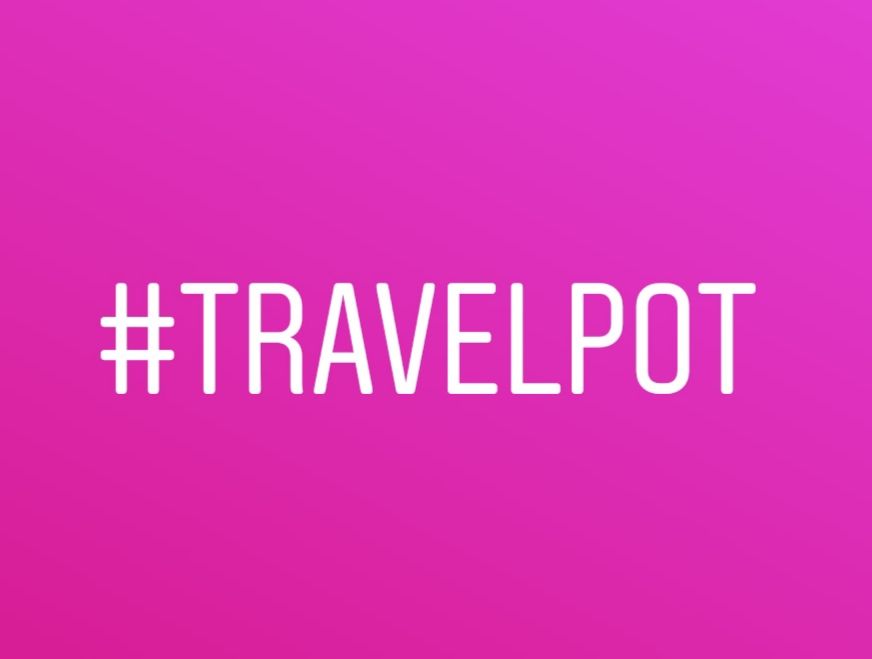 How to pick the winner every month?
It can be done over Instagram Live - like it was done for #BucketList (to ensure it's fair)
Tripoto Link for Bucket List - https://www.tripoto.com/trip/bucketlist-an-initiative-to-make-people-start-ticking-things-on-their-bucket-list-5aab9c2ad9d49
Personal Blog - https://saurabhsabikhi.blogspot.com/2018/03/bucketlist-initiative-that-makes-people.html
People can come over to my place / or a common place to pick winners.
We can have a meet up at some place where the winner can be chosen.
Any more suggestions are welcome.
How and where to pool the money?
It could be an account transfer or PayTM. Whatever people suggest.
I guess, PayTM would be a better and a quicker option for many.
PayTM Number – +91 9873798575
How do you know that your money is not being misused?
Each and every name of the contributor and the amount collected in the pool would be updated on a regular basis. If you don't see your name updated in the list, you can always connect and ask to add (in case it gets missed). Everything would be completely transparent.
How to ensure the winner uses it for travel only?
We can book bus/air tickets OR accommodation OR cab for sightseeing for the winner and give them the balance money (if any) to ensure that the money is used only for travel purpose.
A package their picked destination could also be offered to the winner. if the package cost is higher than the sponsored amount, the balance needs to be paid by the winner.
As and when we move along, we would learn better ways to ensure this.
Any suggestions are more than welcome.
What if you don't win?
If you're entering it to only win the pot, maybe you should not.
It looks like a lottery, but it is not being started with that intention.
If you think you'd be happy to spend Rs. 100 ($ 1.5) and make someone truly happy, this is a good platform for you to join. You never know, your 100 bucks turn into a sponsored travel for your own self.
I'll contribute my share every month, but I'll never put my name in the pot. I am not here to win a sponsored travel. I am here to win more experiences and stories that winners would share.
The Bigger Picture
Suppose X is the winner and travels to Y place after winning.
Now, anyone else who wants to visit Y can connect with X, and X would gladly help the person with anything he/she needs.
In the long run, fellow travellers will start connecting even more.
There would be so much more knowledge to gain. So many more experiences to share.
Why am I doing this?
For those who know me, know it already.
For those who don't, it's for the love of travel, for the happiness I get when anybody gets to travel and shares their experiences.
And yes, eventually, it's not me who is doing this, it's all of you.
And I would always be thankful to you for this.
I'll too would contribute my share in the pot every month, but never put my name in the pot.
Please help with your suggestions
Some rules and to-do's for the winners
1.
To make the #TravelPot and ongoing thing, we would use 10% of the pot amount as a mandatory contribution by the winner for the next pot.
So, say, we collect Rs. 1000 in the TravelPot.
When the winner is chosen, 10% of Rs. 1000, which is Rs. 100, would be used for the next travel pot, and Rs. 900 would be used to sponsor / partly sponsor the person's trip.
2.
If the winners loved being a part of the TravelPot and appreciate the efforts, it would be great if they could write a short blog about it mentioning what they think about it, why did you participate, how did you feel when you won.
It would be even better if the winners post about it on their social channels, so that more and more people know about the initiative, and come forward to make many more travel dreams come true.
The progress so far
24th July, 2018 - In just 3 days, we have been able to collect Rs. 8000/- in the TravelPot.
Many people contributed and did not want their names to be included in the draw, because they contributed to make someone else's travel dreams come true, and not to win. God bless these souls.
There are still some who contributed, and did not come forward to claim the contributed amount - these anonymous contributions are very well appreciated.
4th August, 2018 - The #TravelPot crossed the figure of Rs, 10,000/- And we have shut it for now. The winner for the first TravelPot would be picked soon.
Any further contributions would be used towards the next TravelPot.
Please help with your suggestions
Question 1
Should we start a pot at the beginning of every month, and end it on the last day and pick a winner?
Or we set an amount, say Rs. 10,000/- and when the pot hits that, we close the pot and pick a winner. If we do this, what is an apt amount?
Rs. 5000, Rs. 7500, Rs. 10,000 or any other amount?
Question 2
We pick a winner at the end of the month, and a new pot is made next month based on the contributions and contributors in the new month. Every month, every contributor has an equal chance.
OR
Even after the winner is chosen, all other entries remain in the pot. Next month, whosoever contributes gets their name in the pot added. So, people who contribute again in the new month, get their name added again, giving them twice the chance. And this continues till the pot continues.
Feel free to comment with your ideas, suggestions, criticism, questions, appreciation or absolutely anything you have to say. It would broaden my horizon and help me drive this initiative more effectively. The effort is to build a platform to spread happiness to fellow travellers and make them bring closer to their travel dreams
Want to know more about me? And my love for travel?
Connect with me on
Instagram - https://www.instagram.com/saurabhsabikhi/
Facebook - https://www.facebook.com/saurabh.sabikhi
Blog - https://saurabhsabikhi.blogspot.com/