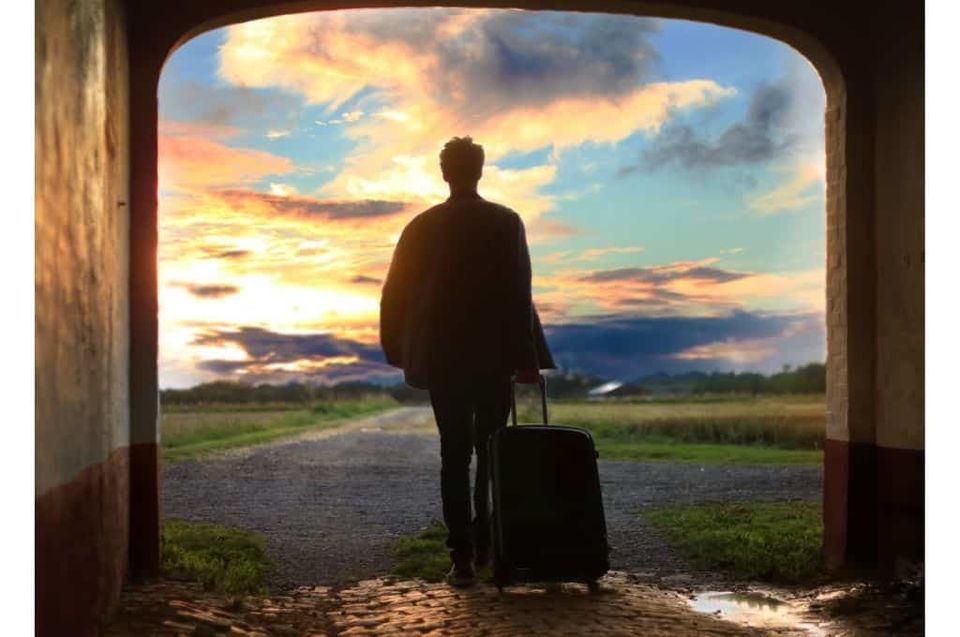 Why do Indians carry so much luggage?
If you see Indians traveling, you will see that they tend to carry a lot of luggage. Rarely will you see an Indian traveling with a backpack or carry-on. They are usually dragging heavy pieces of luggage with them. In spite of the fact that airlines have become very strict with their luggage policies, we Indians refuse to lessen the load of our luggage. It is common to see people arguing with airline officials at the airport when they are asked to pay extra-weight charges. They are not willing to shell out extra money, but can't make their luggage lighter. So what is the reason that Indians are obsessed with carrying heavy luggage?
1. Indians are not risk-takers. They like to be prepared for all eventualities. So they would carry clothes for every foreseeable condition. So even if they are going to a warm location, they would add a couple of cardigans or shawls to their bags 'in case'. This leads to extra clothes and shoes in their suitcases.
2. One of the reasons for heavy luggage is the bags themselves. We have the tendency to use cheaper and local suitcases, which add precious pounds to our luggage weight. When we have such limited weight allowed in flights, it makes sense to invest in quality and light luggage that would prove to be an asset on your trips.
3. Everyone loves to eat, but Indians have an obsession with home-cooked food, even on holidays. Additionally, they are not very experimental in their eating habits and would like to stick with Indian food. Many are vegetarians and find it difficult to find veg food. They also like to save money on eating out. So they are usually seen carrying loads of food items with them. Food adds lots of weight to the bags.

4. In India, labor is very cheap. Wherever you go, in hotels, airports, railway stations, homes, you can find people to carry your luggage. This solves the big hassle of carrying heavy luggage.
5. Indians love to give gifts. So while traveling, they would take gifts for everyone they are visiting during their trips. On the way back, the bags would be filled with gifts for everyone at home. Still, wondering why the bags are so heavy?
6. Indians like to bathe twice a day and change clothes accordingly. Two-three pieces of clothing for every day results in lots of clothes for a week-long vacation. Females take this clothes obsession to another level. Since the pictures have to be uploaded on Instagram and Facebook, the clothes cannot be repeated.
7. It is not only about clothes. The shoes and accessories must also be matching and appropriate for every occasion. The best way to reduce weight luggage is to cut down on shoes, but Indians can't do without their footwear.
8. Indians are chronic shoppers. Wherever they go, they have to go on a shopping spree. Nowadays, everything is available in India and you really don't have to shop when you are traveling abroad. But old habits die hard, and you still see Indians shopping like crazy in cities like Dubai and London.
9. Indians are very set in their ways and do not appreciate change. Thats why visitors also find it easier to follow their cultural norms and etiquettes. Where ever they go, Indians do not want to change their habits, even if that means that they have to pay extra for their luggage.
It is time Indians learnt some travel packing hacks to make their luggage more manageable. Many times in they are not very organised and forget to pack essential things.