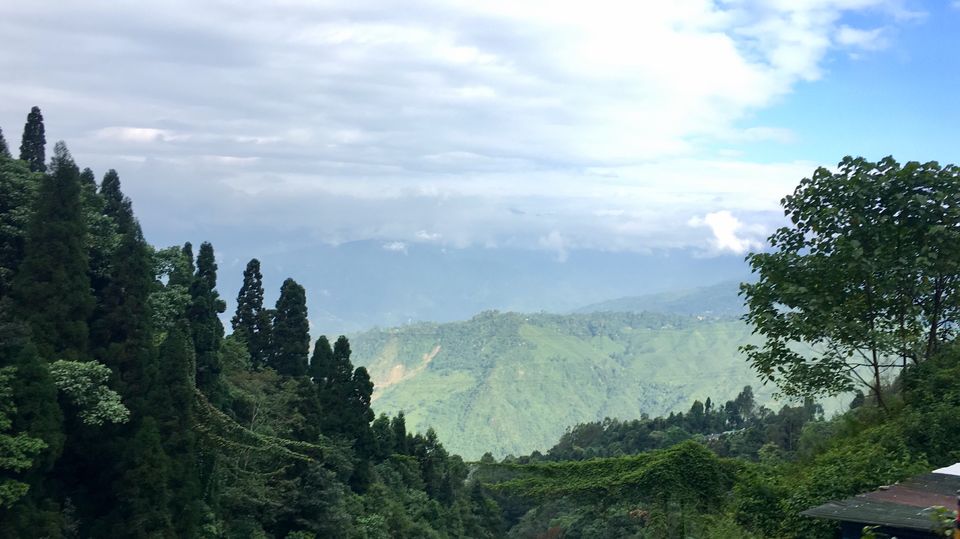 To escape hot and humid Kolkata (worst in monsoon ) i was looking for some pleasant getaways and my search ended up with Darjeeling.
A small and exotic hill town of West Bengal with rolling mountains of Kanchenjunga,one of the highest peaks in the world at the backdrop.
How to reach :
Darjeeling is well connected by train and air.nearest railway station is NJP (New Jalpaiguri) and airport is Bagdogra,both are in the city of Siliguri which is 2-3 hours drive from Darjeeling.There are many cabs and private taxis available there providing pick and drop service costs 250 rupees per head.
Tip: There is online cab hiring service called WizzRide started by group of local youths to make your journey reliable and comfortable (i booked it from Gangtok to Bagdogra Airport) and i say it was good experience,I recommend to give it a try.
An overnight train journey took me to NJP junction, hopped in to a shared taxi to Darjeeling.the journey was unforgettable experience full of spectacular view of mountain peaks,large expanse of tea estates and getting more interesting as we were approaching Kurseong,a small hill station with the stunning view of snow clad peaks, tea plantations on the slopes and lush green forests enough to fall in love with.it compels you to take your camera out and capture the beauty again and again throughout the journey.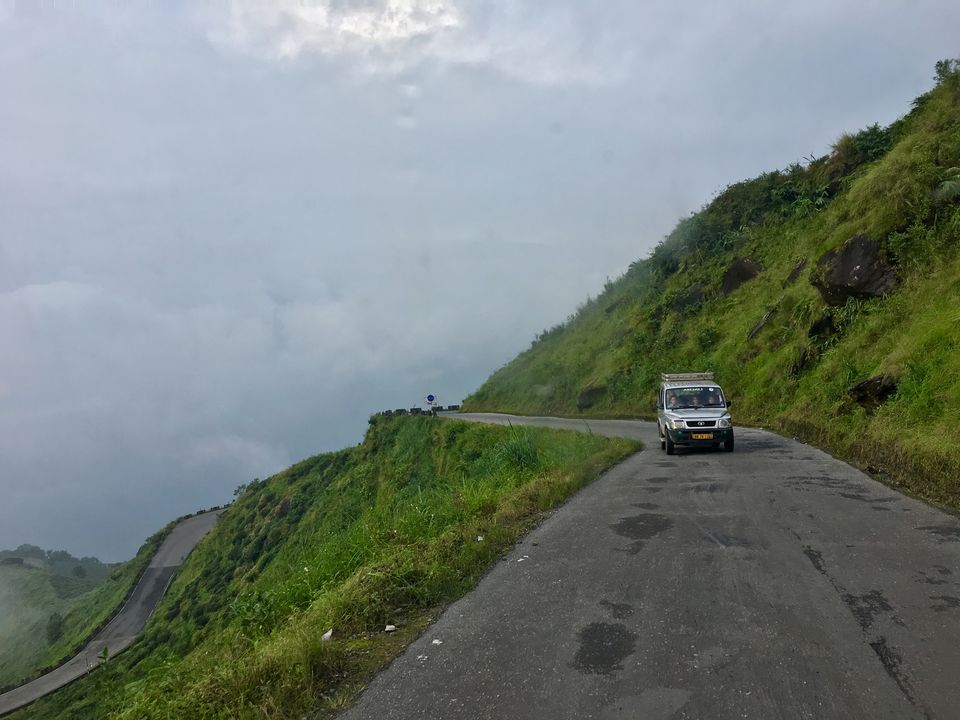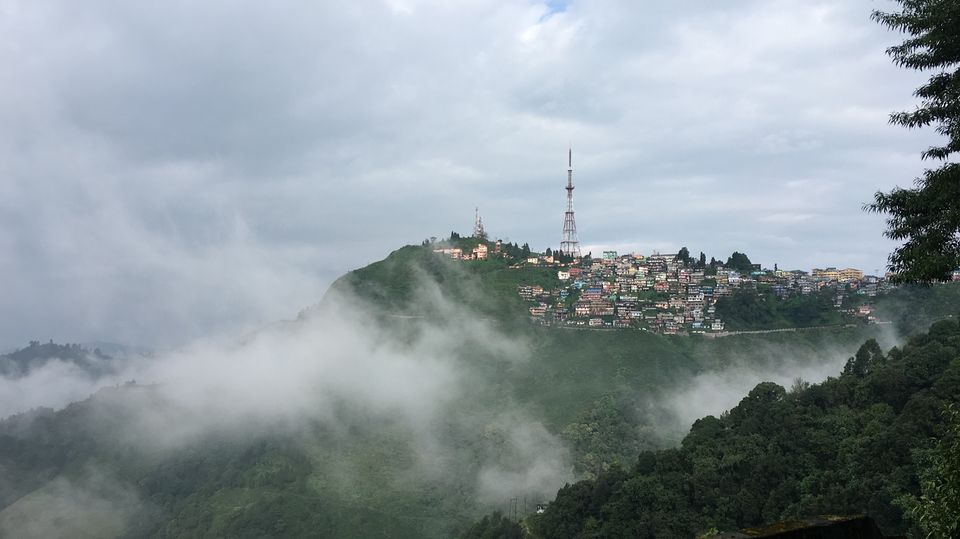 When i reached Darjeeling it was raining and i had 1 day to explore the town so I planned not to rush and explore places that can fill my soul.
To start with i headed directly to Darjeeling railways station located at Hill cart road to catch most awaited fun filled, exciting and renowned Darjeeling Himalayan Railway or Toy Train (a joy train instead) which is an UNESCO world heritage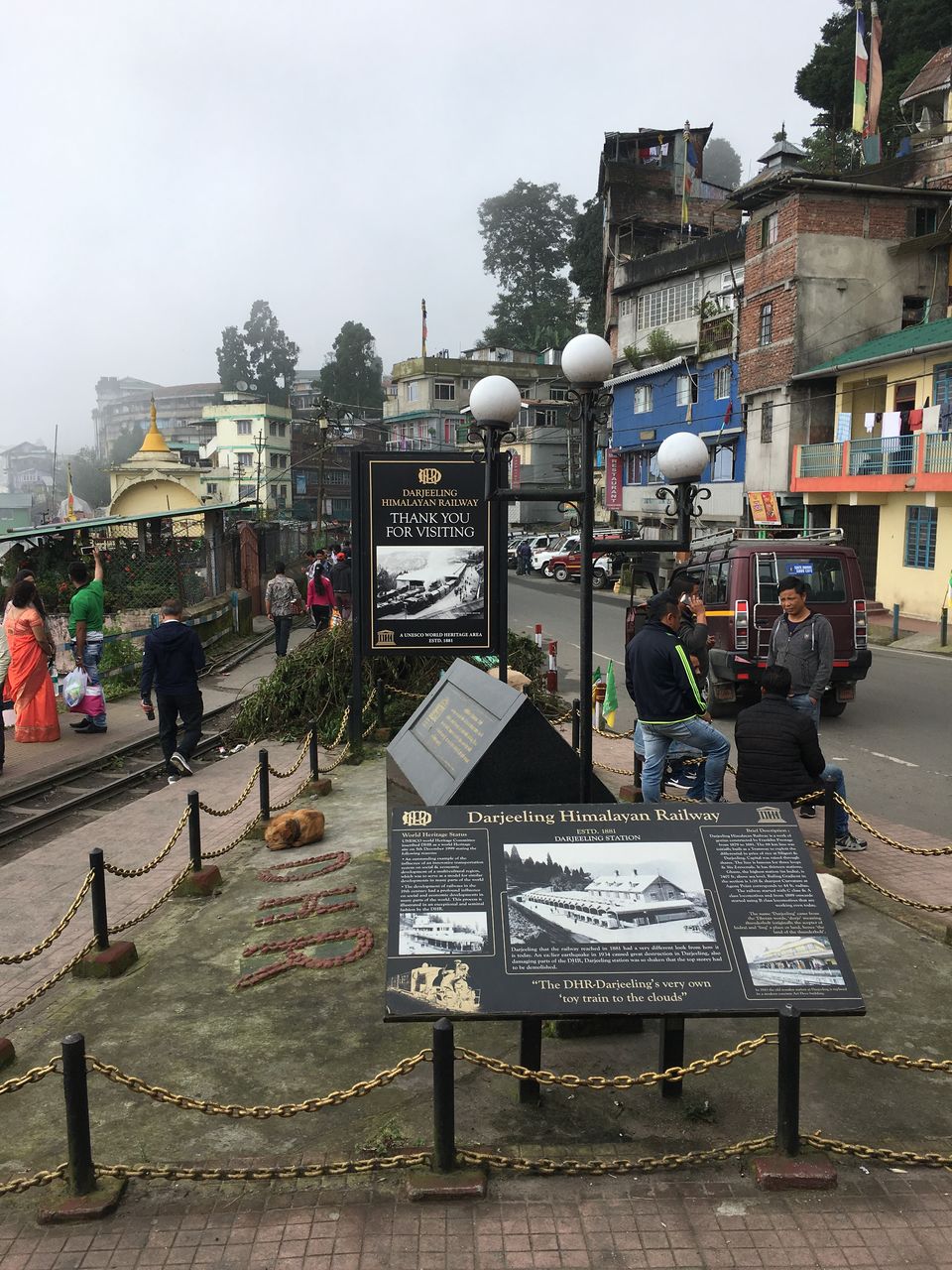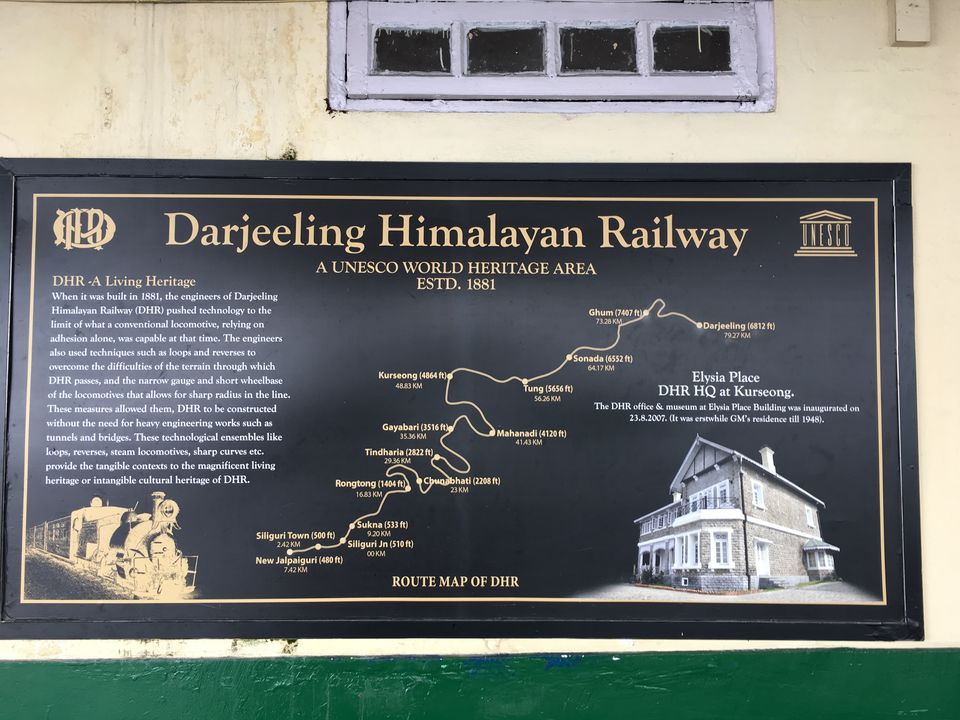 They have both steam and diesel engine locomotives to choose from,i opted for steam one to get real feel of heritage ride (a bit slow though),try to book your ticket in advance as lot of tourist are coming in peak season to enjoy this beautiful journey.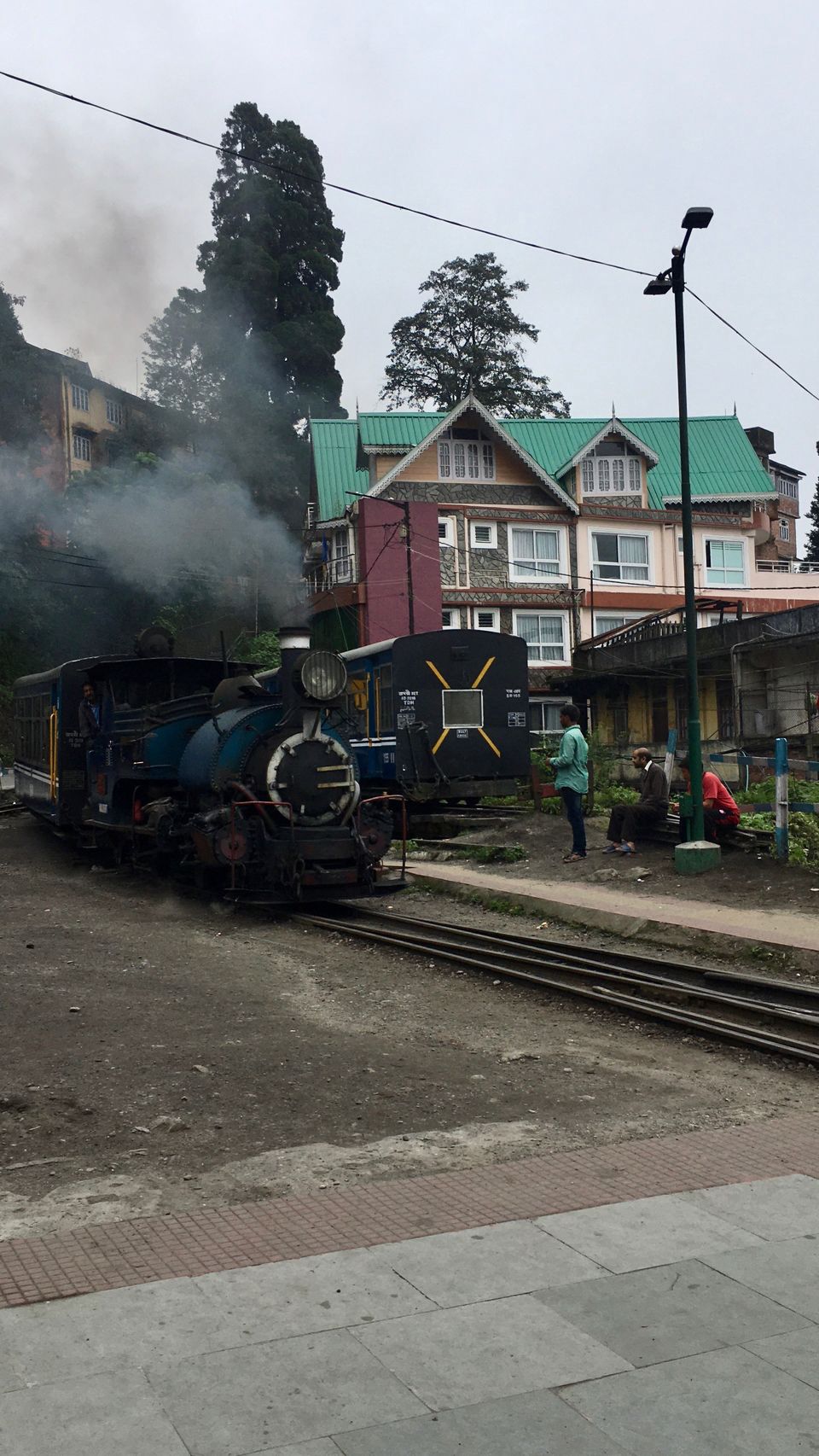 Tip: book toy train tickets online from Indian railways official website irctc.co.in by entering DJ as source station code and DZRZ as destination station code (Darjeeling to Darjeeling) which costs you around 800 rupees for diesel and 1400 rupees for steam train including entry fee to Ghum museum.
I took window seat and 10 am in the morning after few inspections and clearance from the maintenance team finally the journey started to a picturesque landscape, whistling train goes on zig zag tracks through small villages,shops you will be greeted by locals and kids waving and smiling at you.the train covers a total roundtrip distance of 14 kms from Darjeeling to Ghum railway station in 2 hours with a hop at Batasia loop and a tour to Ghum museum.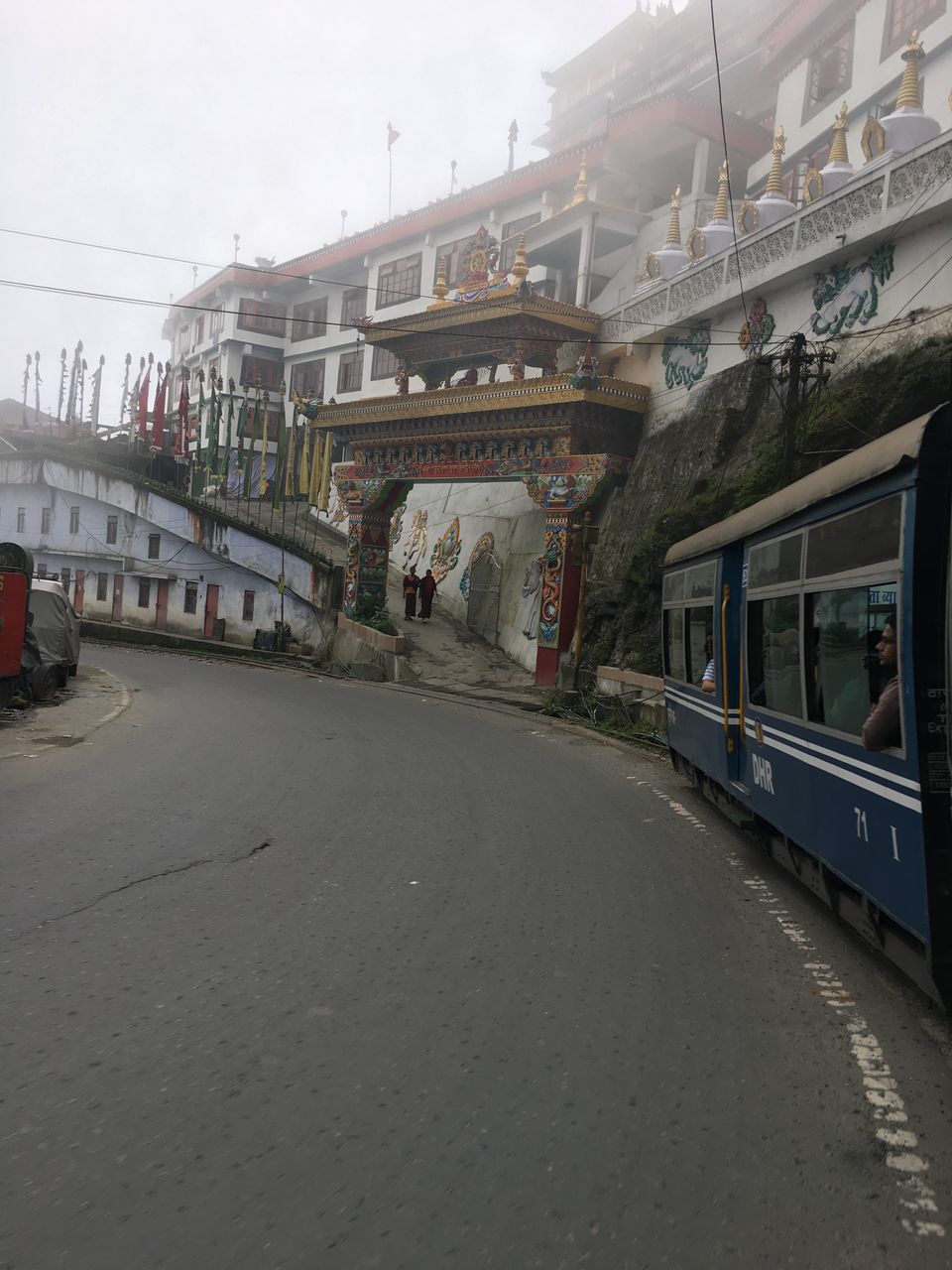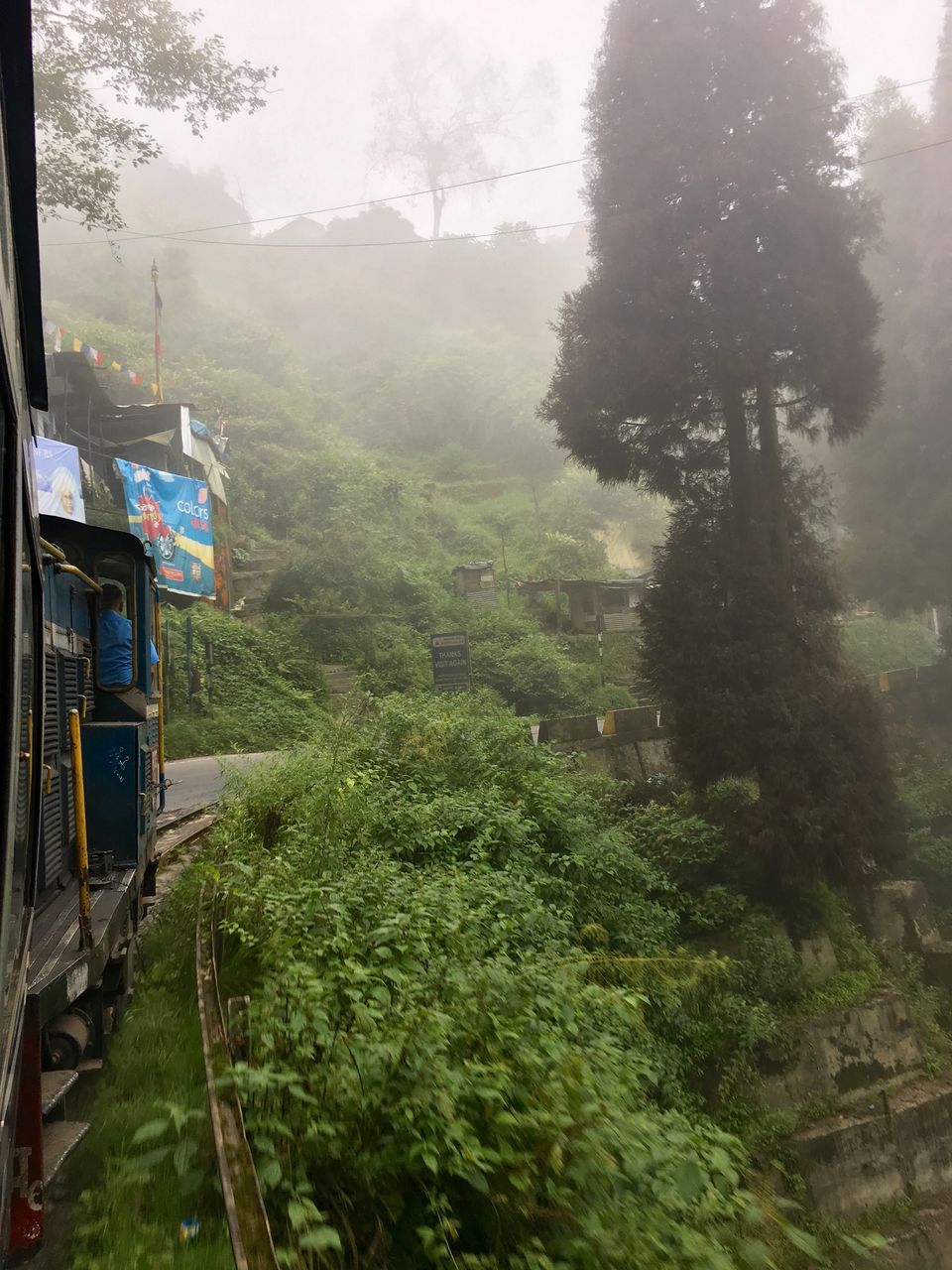 Crossing through treacherous and steep curves of hilly terrain the train arrived at Batasia loop where it stops for 10 minutes and take a loop around wonderful garden which has War Memorial in the centre with the statue of Gorkha soldier dedicated to their sacrifice.you can spend some time clicking pictures, pay visit to the memorial or with good luck on a clear day you get breathtaking views of whole city and never ending peaks of Kanchenjunga (my hard luck! it was drizzling all the day)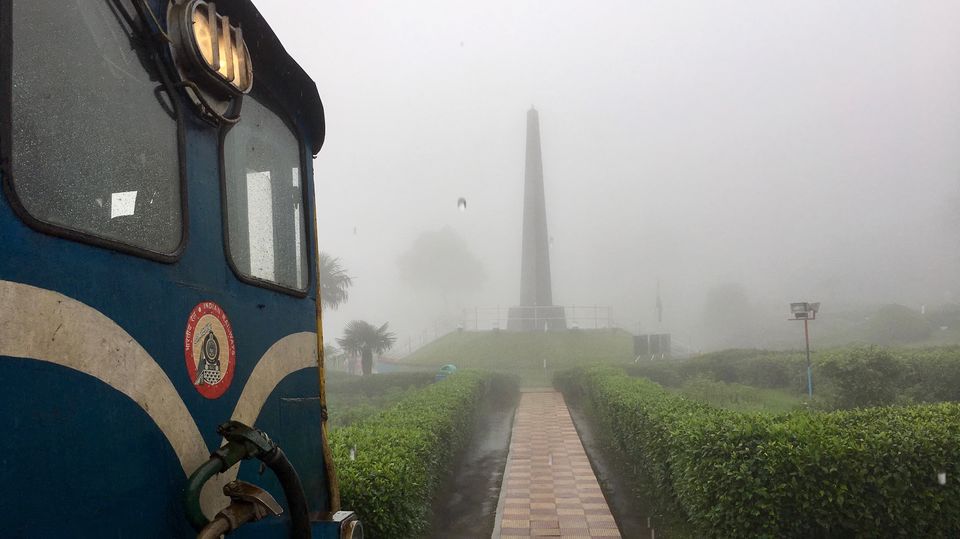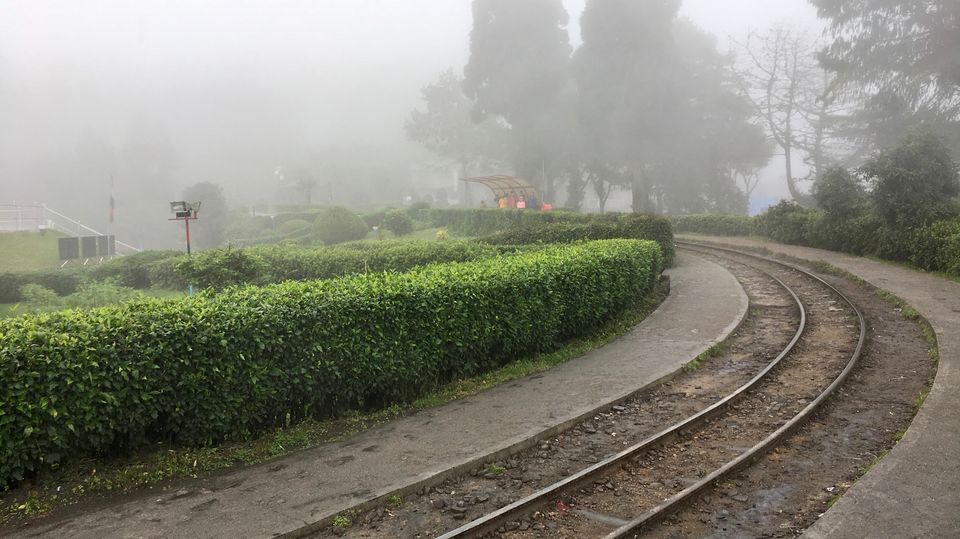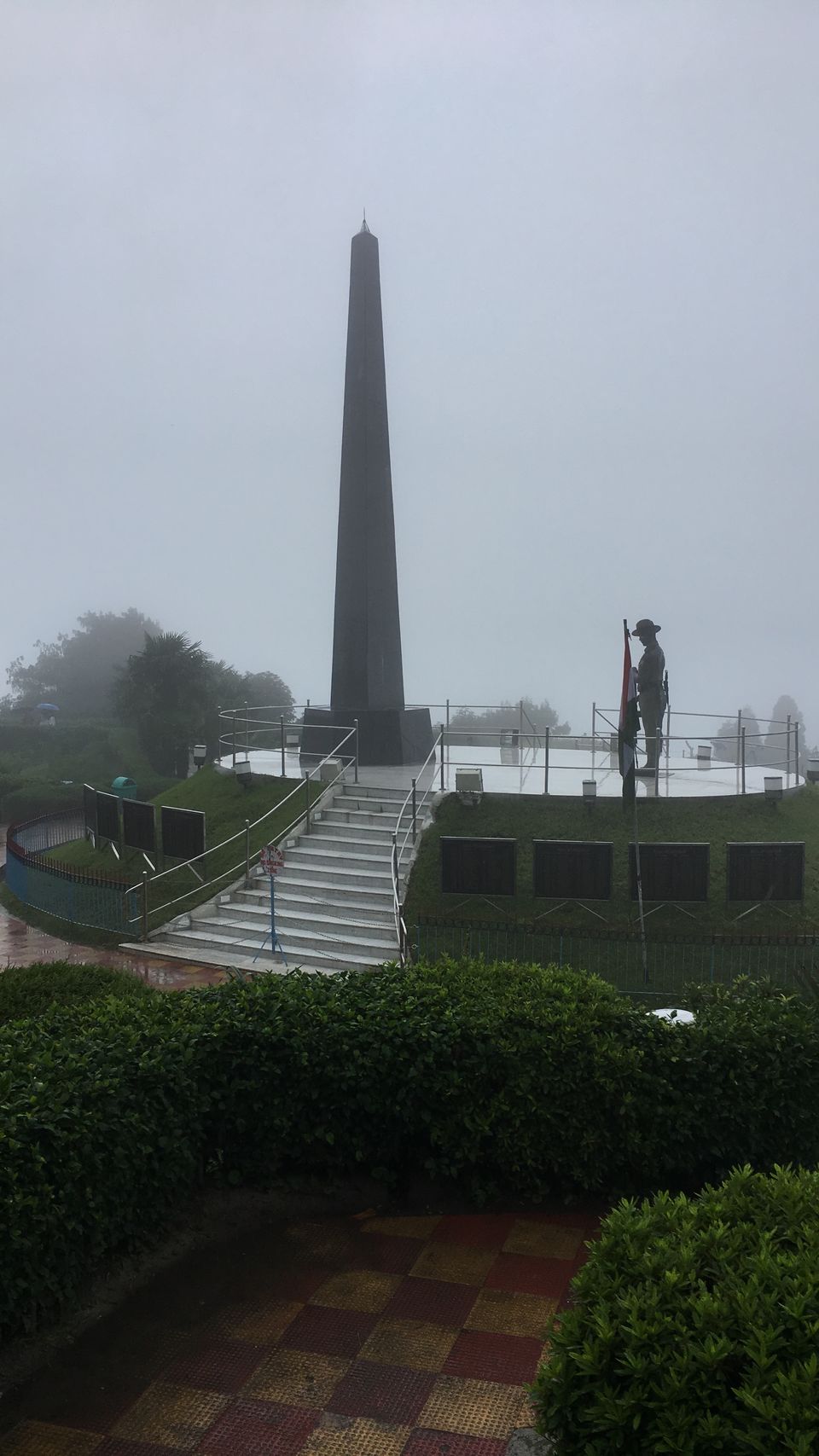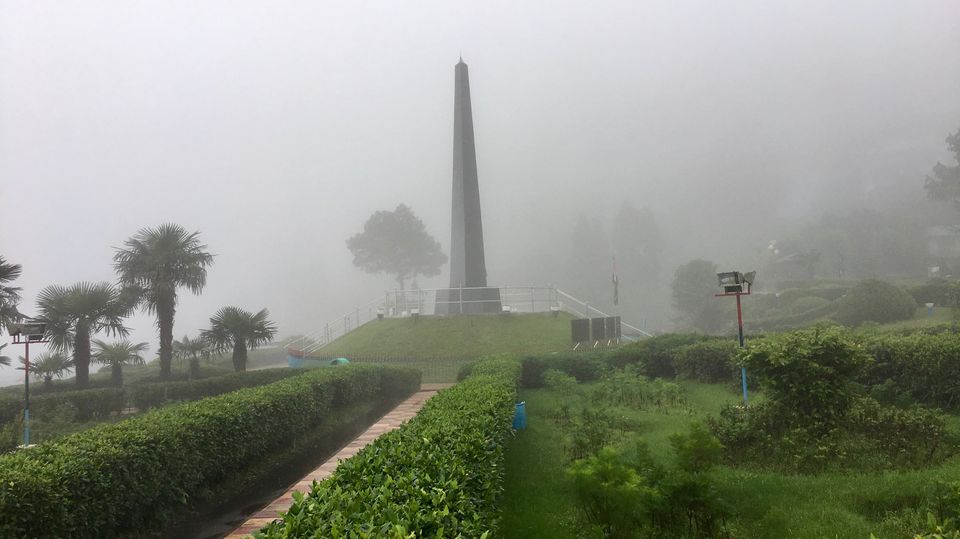 The train terminated for a while at the highest heritage railway station in the world at the altitude of 7400 feet,Ghum before going back to Darjeeling for a short tour to the Ghum museum where different heritage locomotives standing in small park,cutest and oldest of them is Baby Sivok as if it still wanted to roll.take a sip of exclusive black tea of Darjeeling at small tea stall at Ghum which comes under UNESCO world heritage area.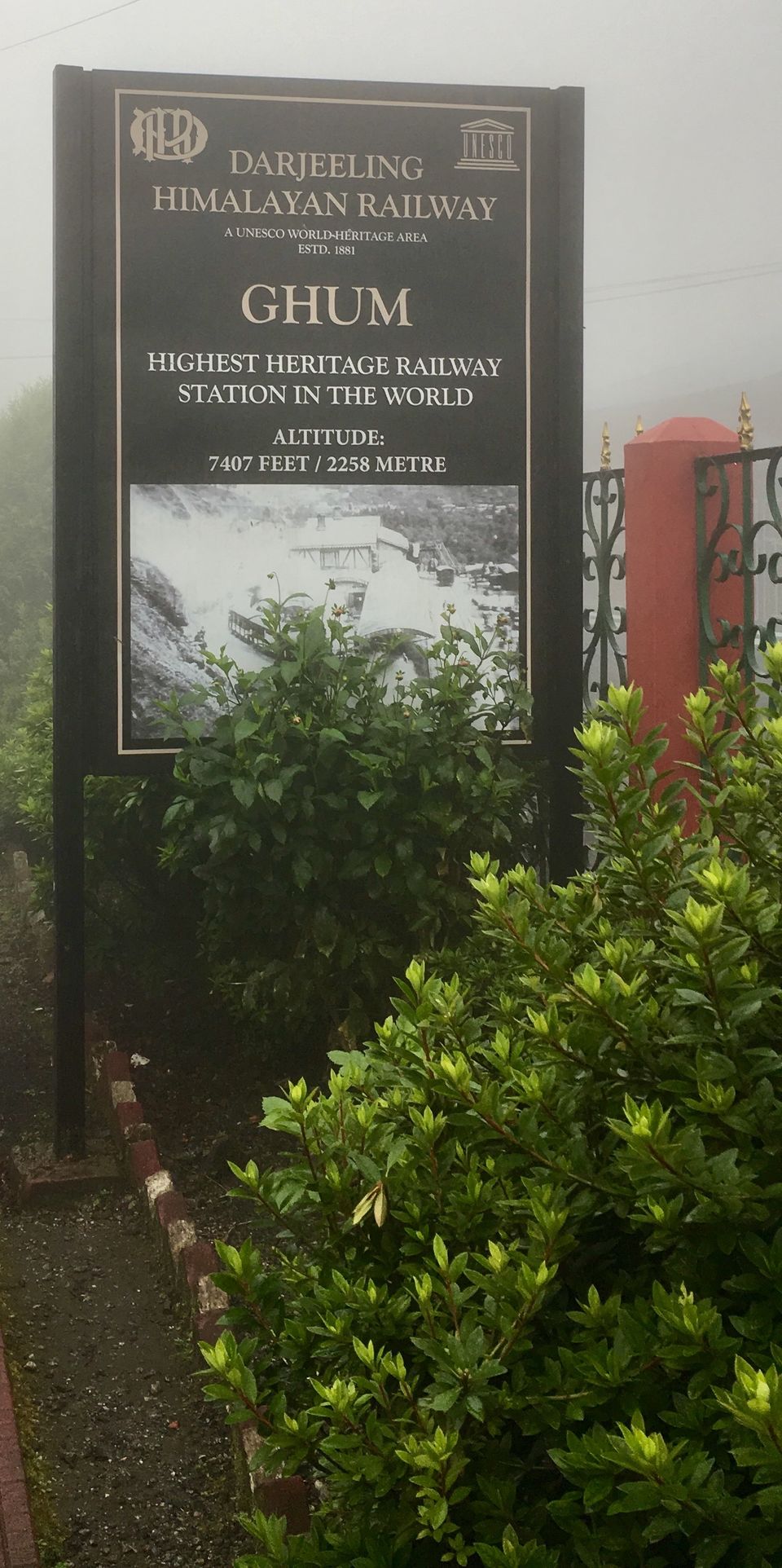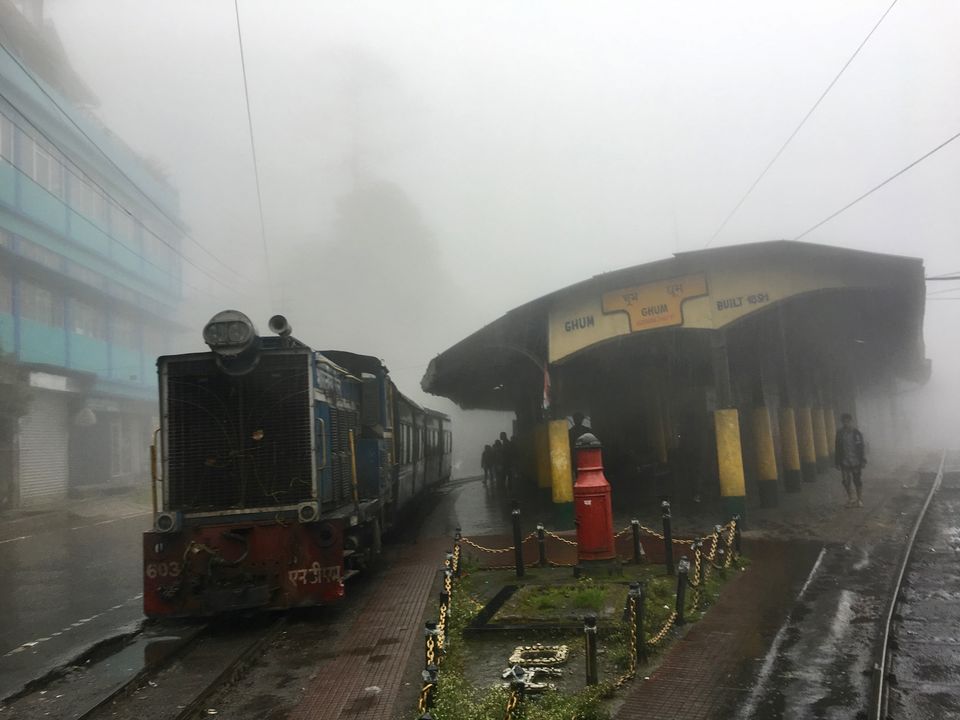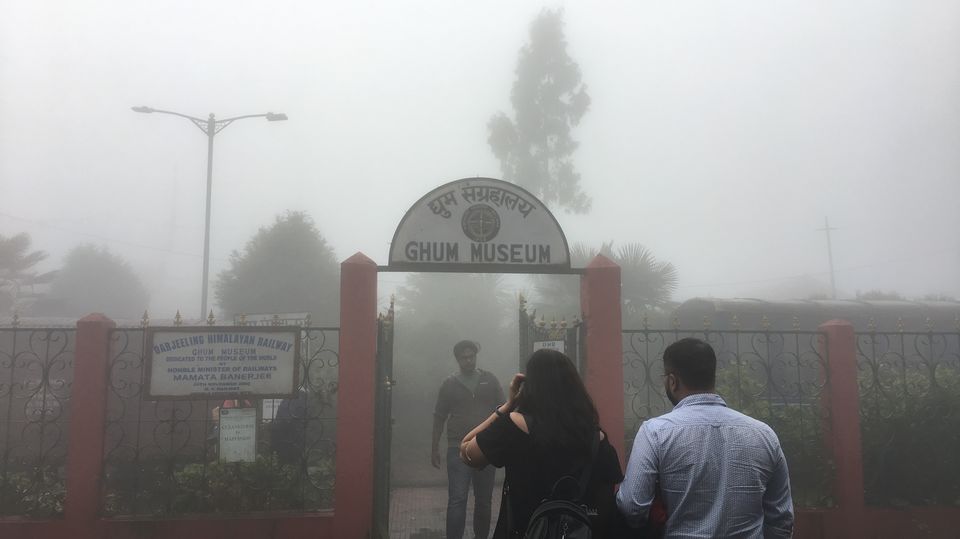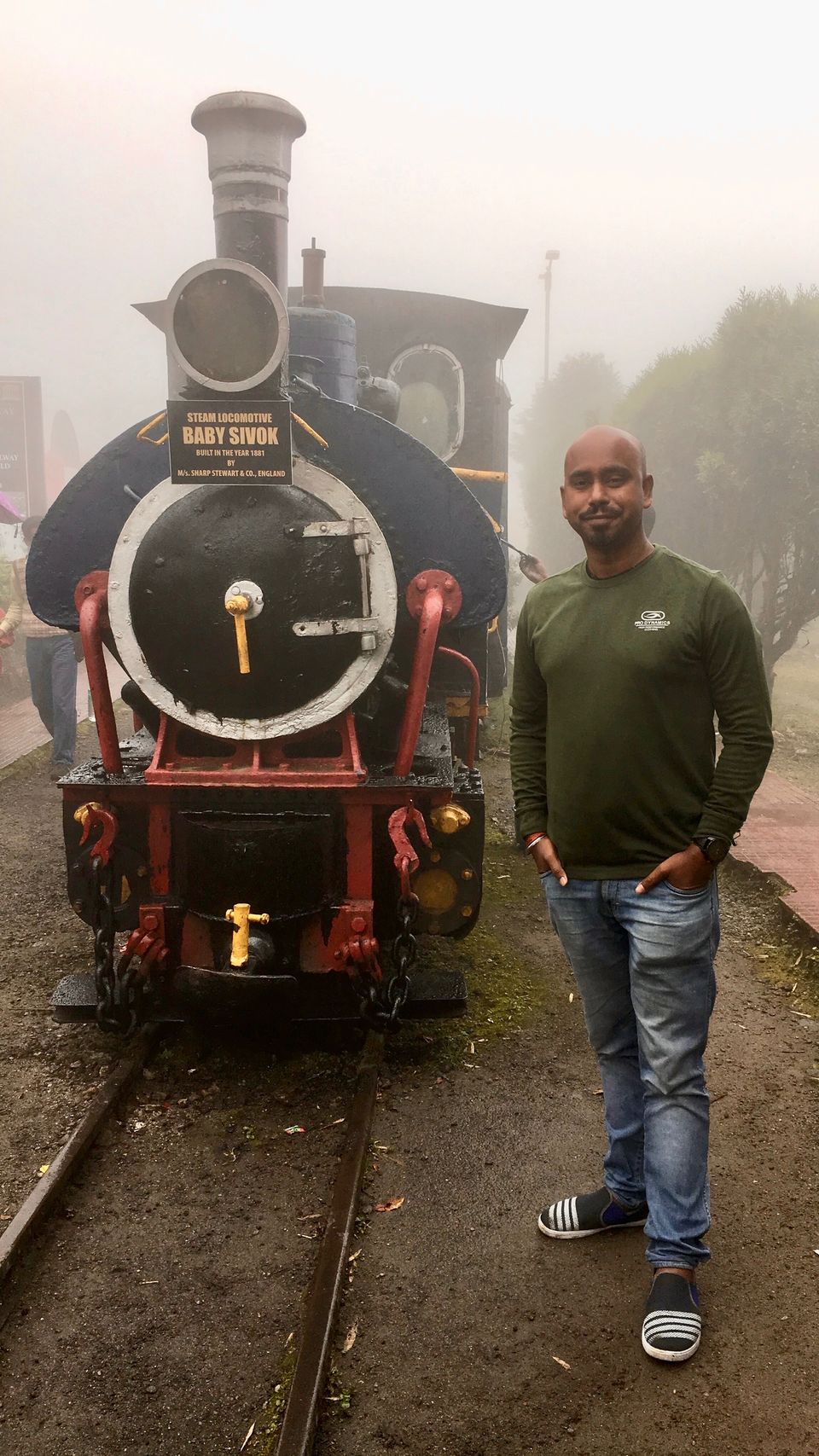 It was ever lasting experience with DHR toy train journey.
Now it was time to calm my soul with peace and tranquility of the best Buddhist monastery and a beautifully structured Japanese temple within its premises, one of the top tourist attraction away from busy life and noise of the town.pagoda works globally to help people from all creed and class and trying to bring them together for a peaceful world.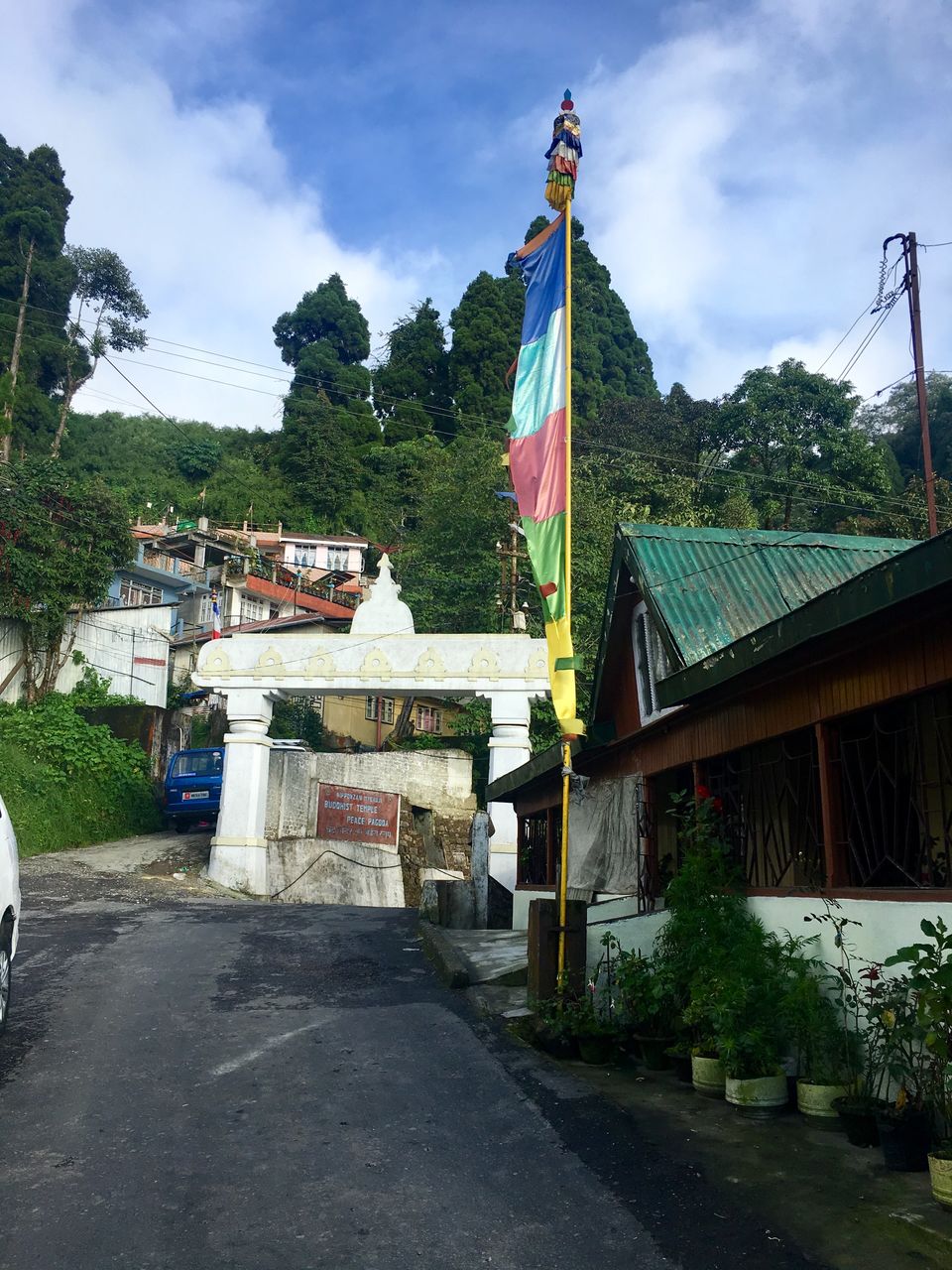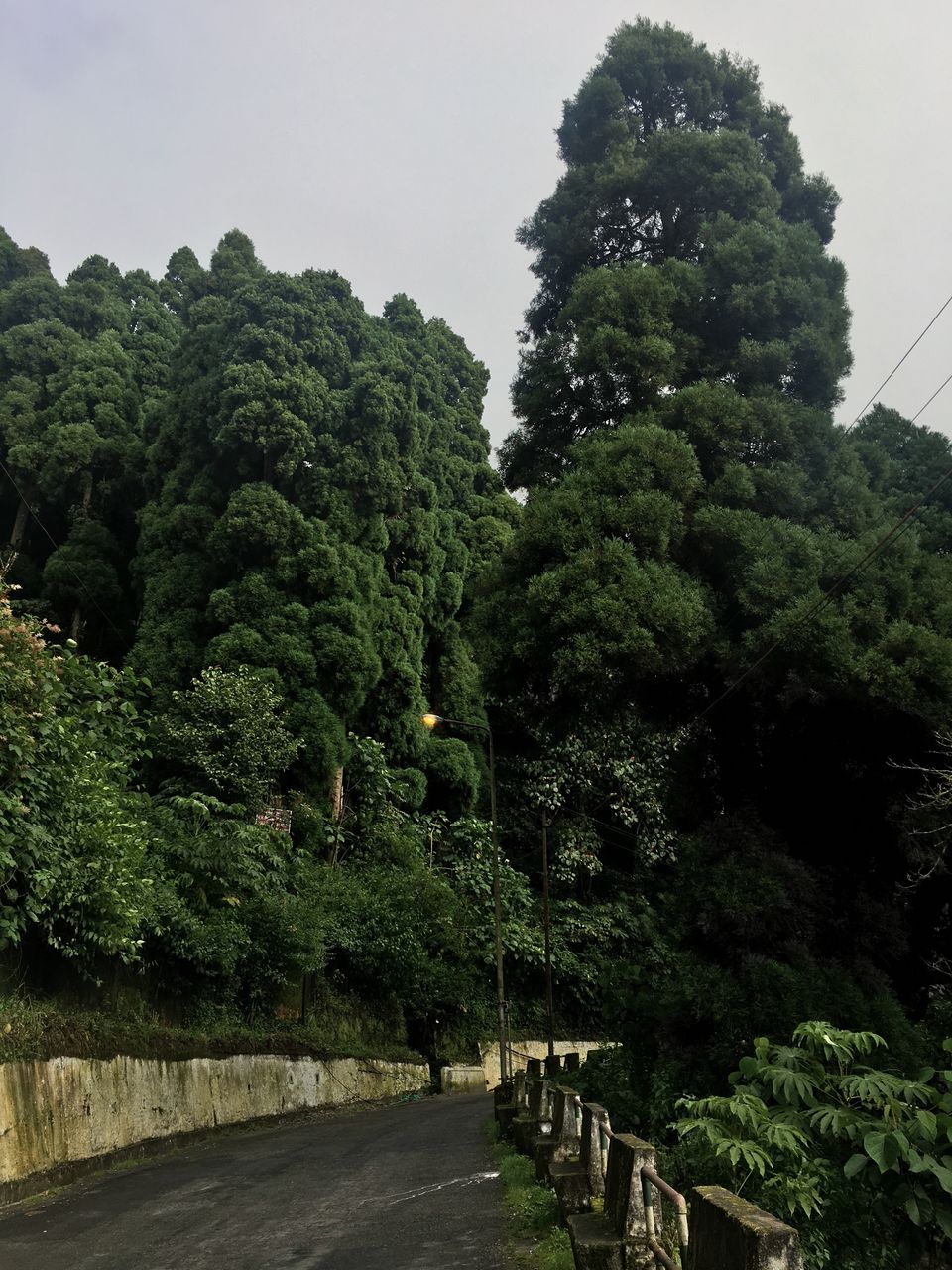 20 minutes of walking and hiking from the centre point of the town takes you to the Jalpahar hills on the slope of which pagoda is located.it is in secluded part of Darjeeling through surrounded by thick forests that makes ambience so quiet you could hear your heart pumping.the route gives you the views of town and mountain ranges from different angles throughout the hike makes you to stop at every turn and admire the scenery.after climbing few stairs i reached Peace Pagoda and it felt like heaven with clouds in my hands.the silence makes you listen every words from the mantra monks were chanting inside Japanese temple with rhythmic drum beats in the background.do not miss a chance to chant with monks.Pagoda displays four avatars of Lord Buddha through his statue painted in gold.for photographers it is a paradise with amazing views from the top.
Tip: you could hire private taxi for 200 rupees to get here in case you do not want to walk.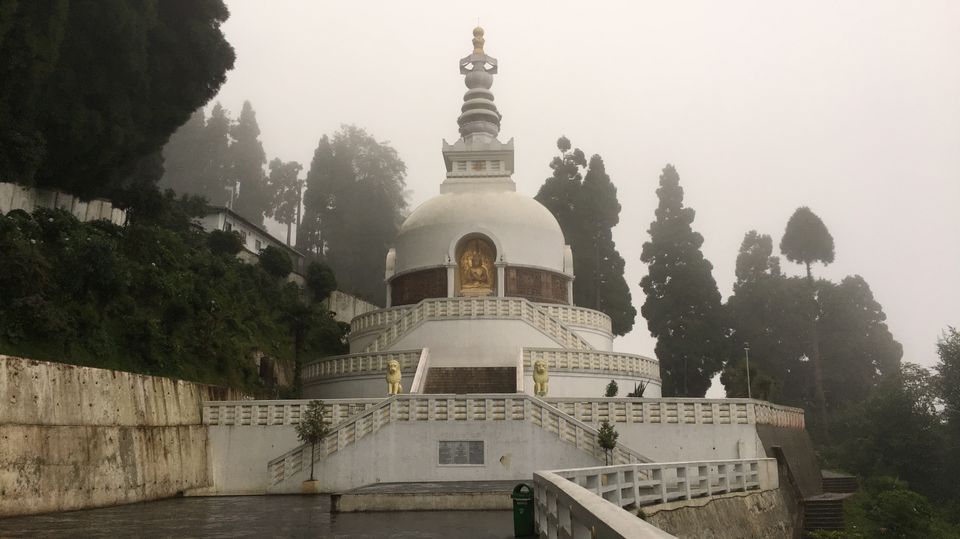 It was a walk to remember.
To wrap up my day i walked to Darjeeling Mall,Chowrasta (convergence of four roads) where i stayed, the town centre where people meet spend their leisure time eating, shopping (it has great shops lined up having antique collection of souvenir, local carpets, handcrafts and much more).there are number of benches to sit,relax and enjoy watching locals activities, splendid views of the valley with overlooking pine trees. in the centre it has a large golden statue of Nepali poet Bhanubhakta Acharya who wrote Nepali version on Ramayana.
Tip: the mall is best place to stay as it has plenty of budget hotels with everything you are looking for in Darjeeling including all major tourist spots.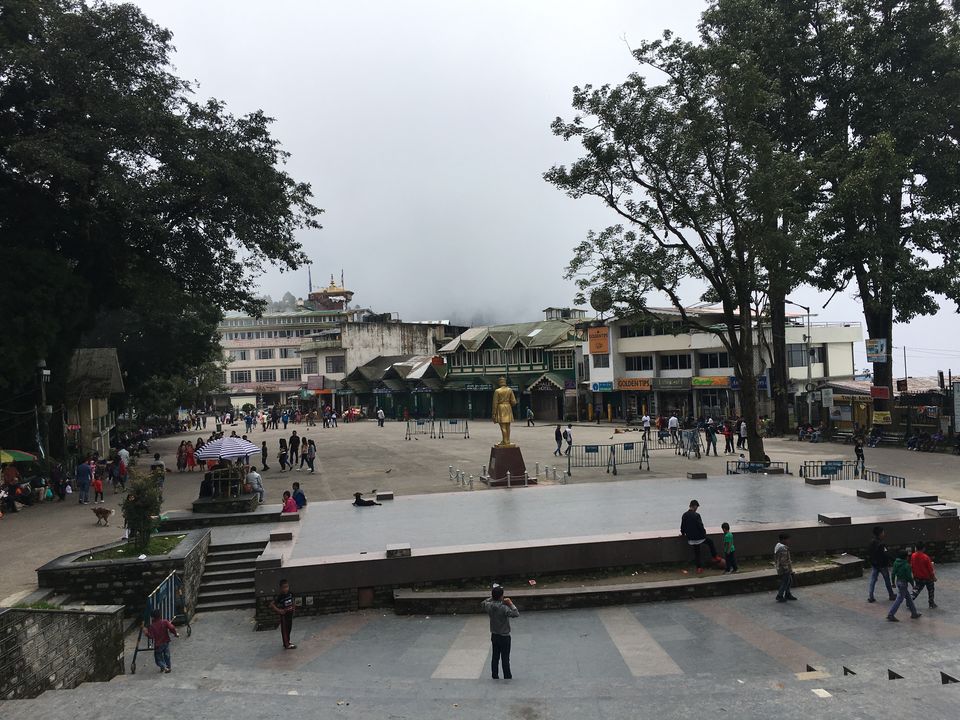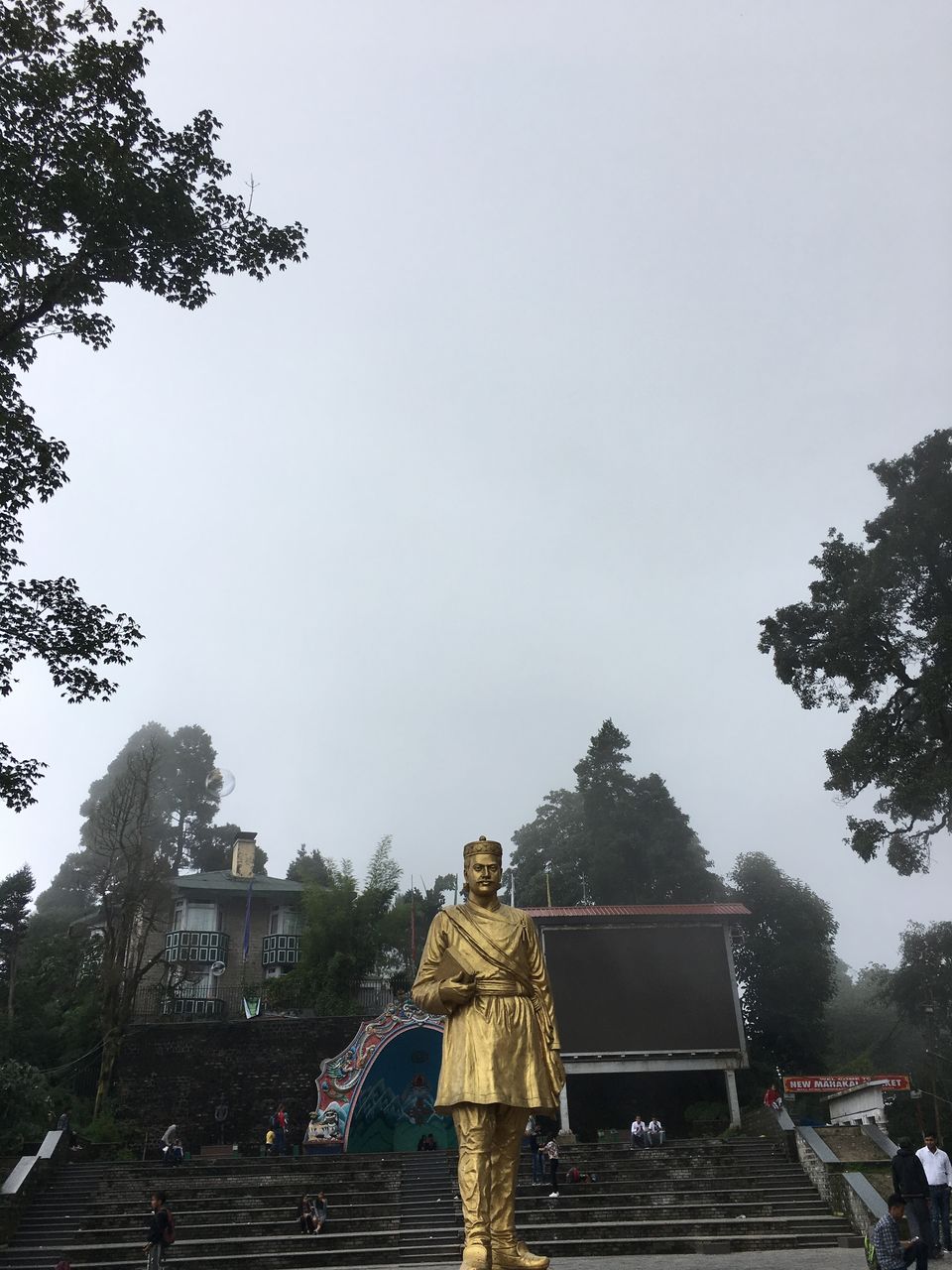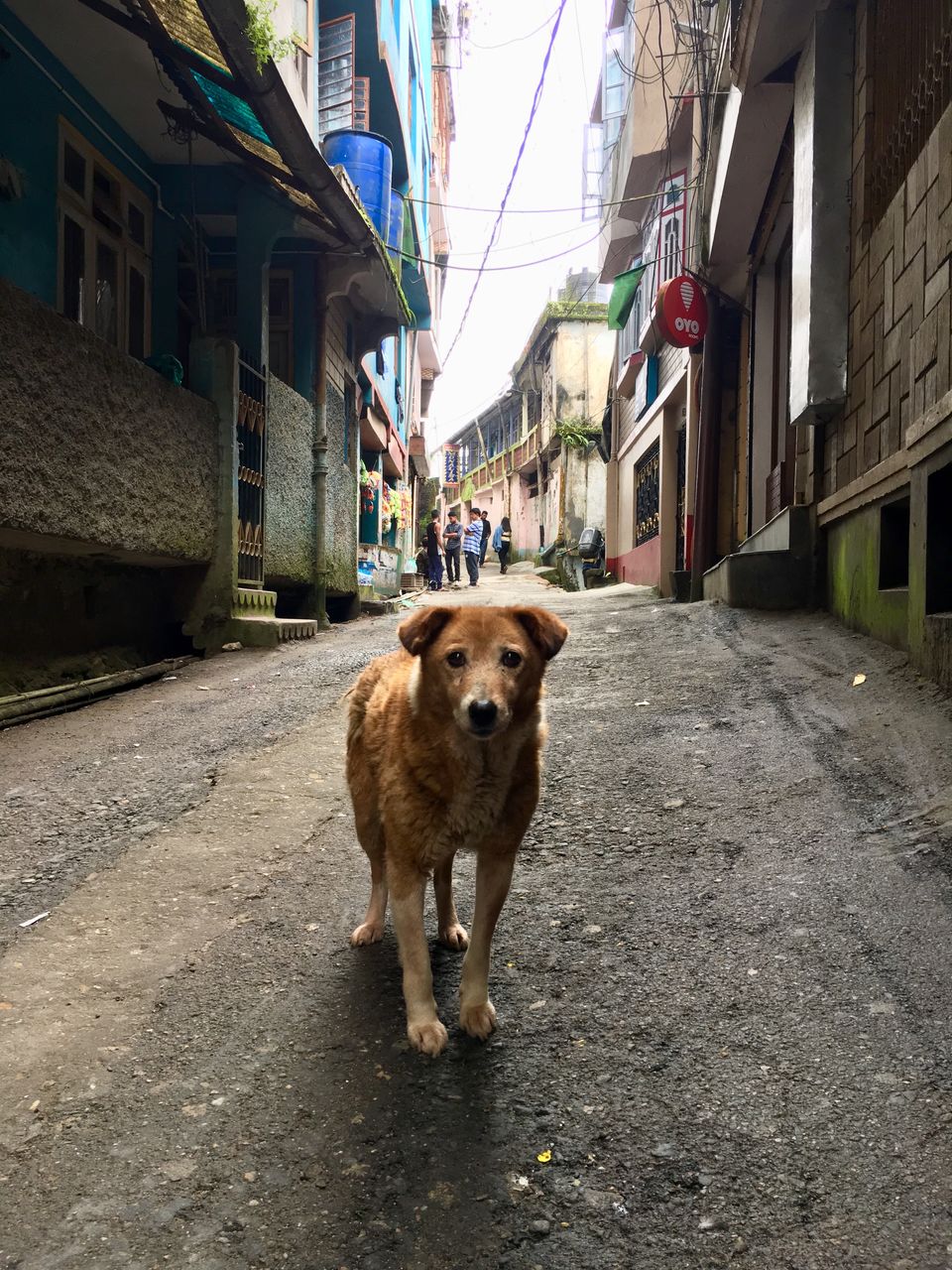 With the plan to go watching sunrise from Tiger Hill i went to bed but thanks to the heavy rain all over the night i missed it, but next time i am coming back to Darjeeling this will be the first place i will be going.
The trip was indelible from my soul.
"It is easier to go down a hill than up, but the view is from the top"
-Arnold Bennett