If you want a slightly quieter alternative to Darjeeling, then Ghum is a great option. With easy connectivity to the main city and other small towns in the area, Ghum, the highest railway station in India, is perfect for a slightly offbeat vacation near a highly popular destination.

Here's all you need to know about the highest railway in India
Ghum railway station is largely popular for being home to the highest railway station in India (7,407 ft). The Darjeeling Himalayan Railway, a World Heritage Site, first had its tracks laid in 1879 and reached Ghum by 1881. A ride from either Siliguri or Darjeeling to Ghum, will give you the opportunity to witness an architectural marvel that has stood the test of time.
Situated just 7km from the main city, the town of Ghum is where the spiritual, historical and natural history of Darjeeling come together for a picturesque coalition. The famous Hill Cart Road that goes all the way from the main Darjeeling to Ghum, is an ancient route that ends at Siliguri, also makes Ghum essential to Darjeeling's connectivity with other parts of the state.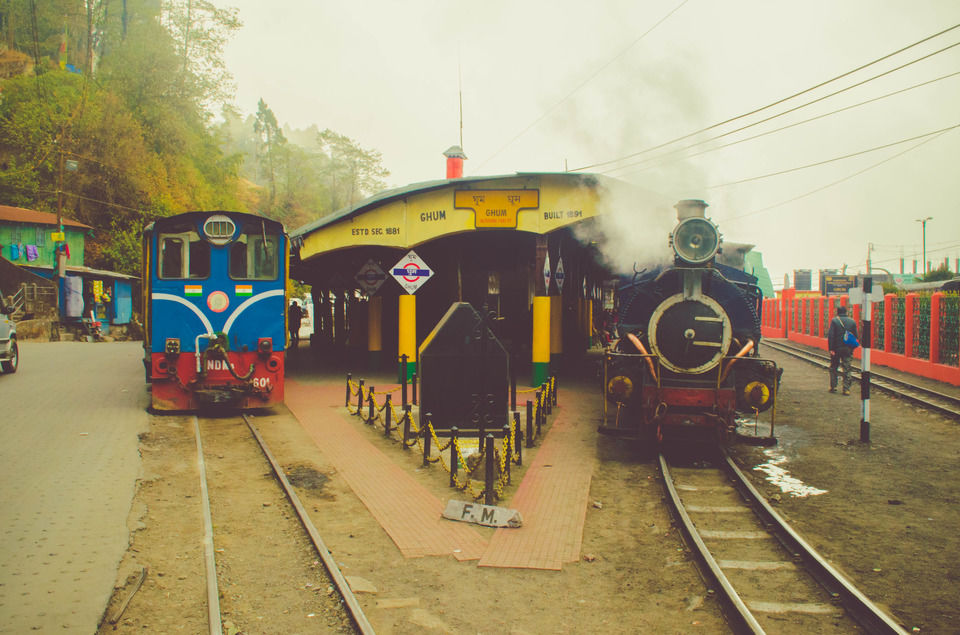 If you are travelling to Ghum from Darjeeling on the Darjeeling Himalayan Railway, then the mighty Batasia Loops will fall on your way. The Batasia Loop is a spiral track created to break the steep ascent in the route of the toy-train. Considered an engineering marvel, it was commissioned in 1919 and now holds a memorial to the Gorkha soldiers of Indian Army who were martyred in the Indian independence movement.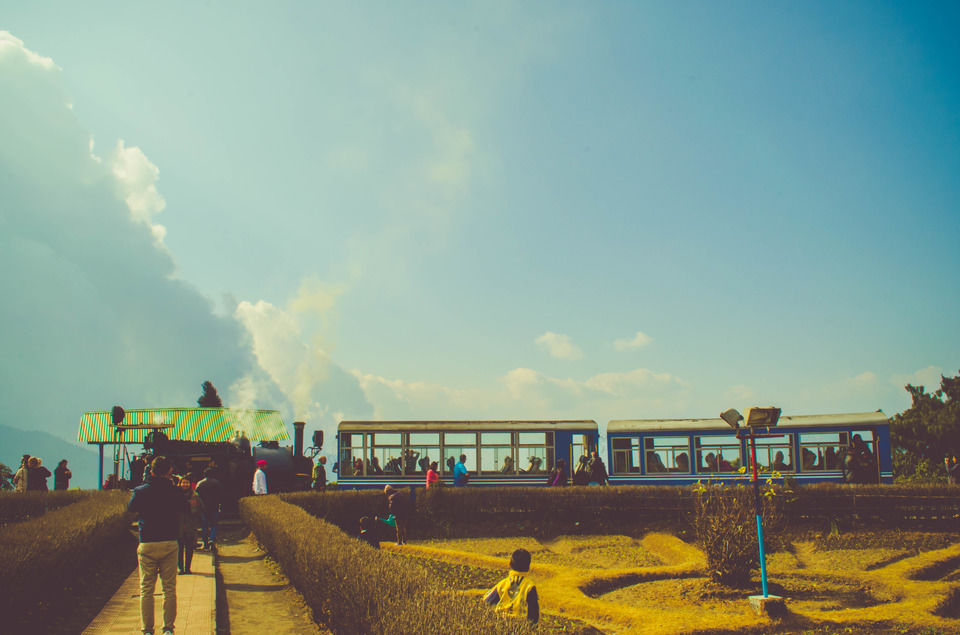 Popularly known as the Ghum Monastery, the Yiga Choeling Gompa is situated 700m from the Ghum Railway Station. Housing a massive and breathtaking Maitreya Buddha statue, the Ghum Monastery was built in 1875 by Lama Sherab Gyatso. It is also the largest of the four monasteries in the hill-town of Ghum. The other three monasteries that you must visit are Samten Choeling, Sakya Choeling and Phin.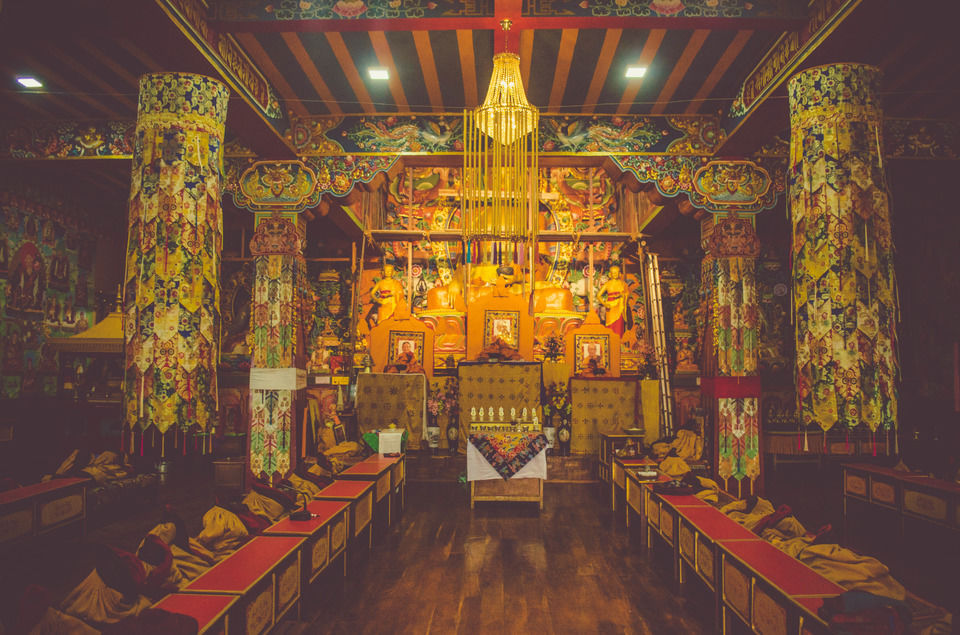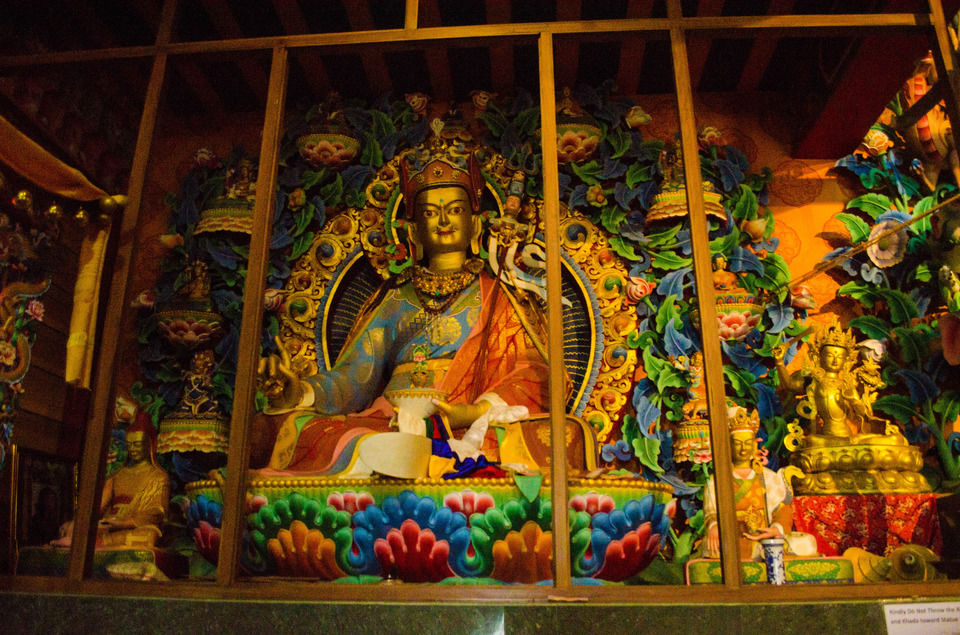 Situated right beside the Ghum Railway Station, the Darjeeling Himalayan Railway Museum showcases the history of the iconic Himalayan railways over a period of two centuries. From tickets dating back to 1883, when a trip from Darjeeling to Ghum used to cost only Rs 0.66, to the development and implementation of the steam engine, everything is up for display.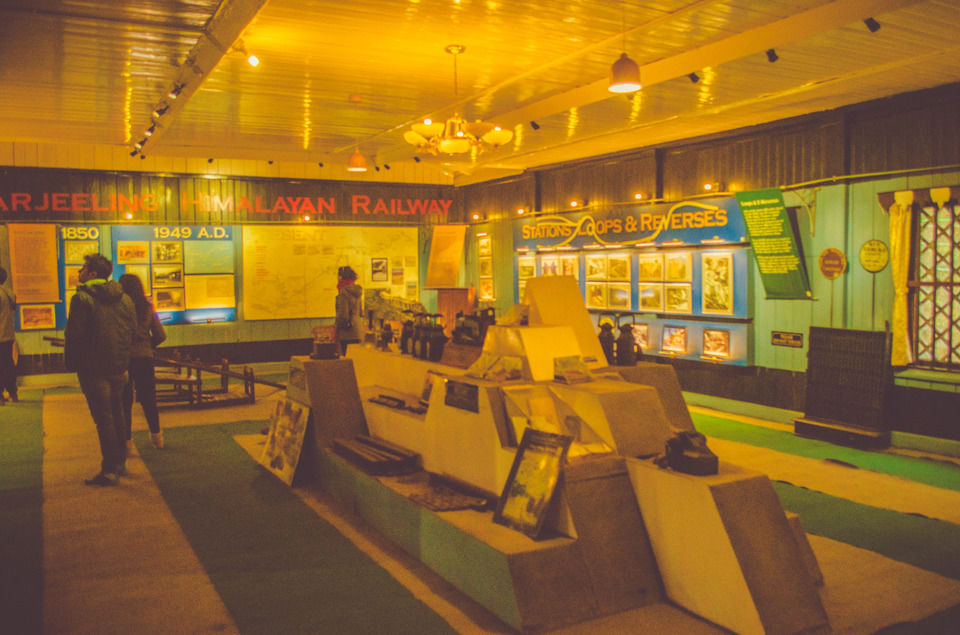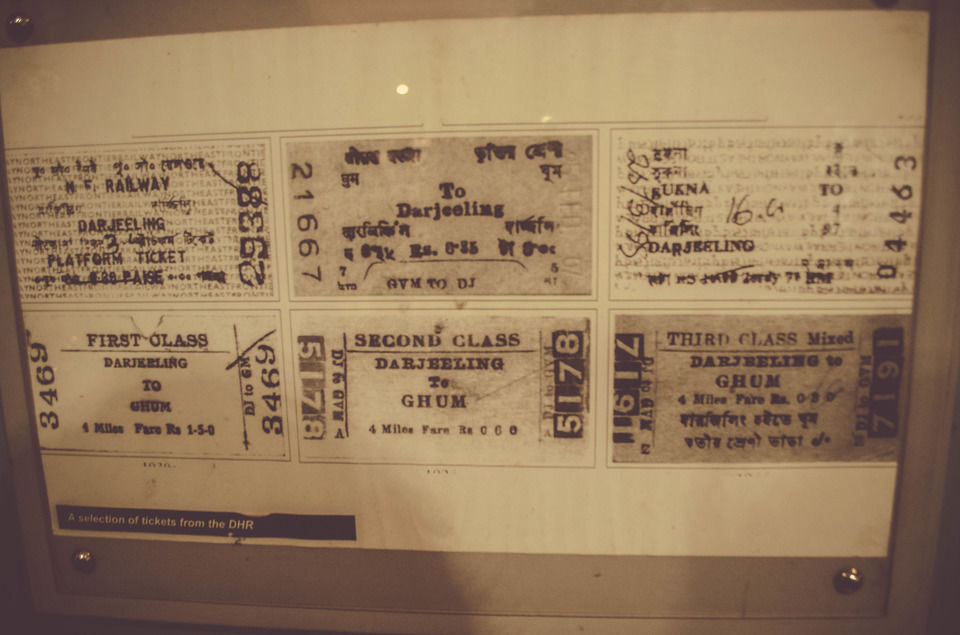 Perched 1,100ft higher than Ghum, the Tiger Hill is popular for the majestic view it provides of the valley. Along with Darjeeling, Tiger Hill also offers a view of Kanchenjunga peak and, on a clear day, even Mount Everest. But such a clear sky is rare in Ghum as it is an abode of clouds, and usually the cotton mist takes over the town and areas around it leaving thousands who come here disappointed.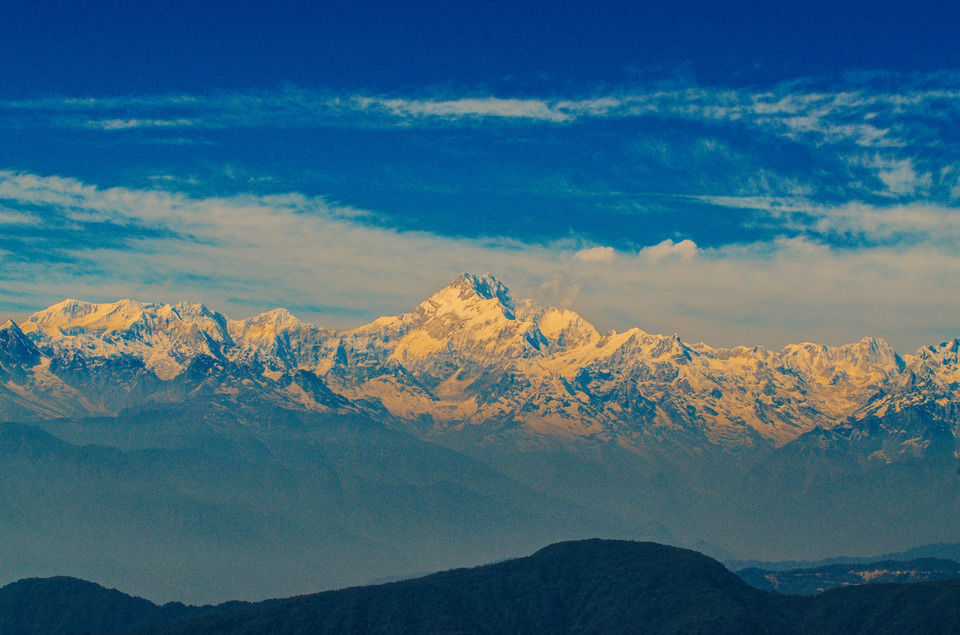 The Senchal Lake is a man-made reservoir located inside one of the oldest wildlife sanctuaries in Darjeeling. Situated around 3km away from Ghum, you can reach here by the Old Military Road, which goes from Ghum to Jorebungalow. You will require a ticket for admission to the lake and sanctuary, which can be collected from the ranger's office at Jorebungalow. The sanctuary remains closed during the monsoon season and opens again around September 15. The Rambi Forest Rest House is located inside the forest and is a great place to spend some time. The rooms, if available, are offered to public at Rs 1,000 night. Contact the the Wildlife Division of Darjeeling at (0354) 2257314 for further details.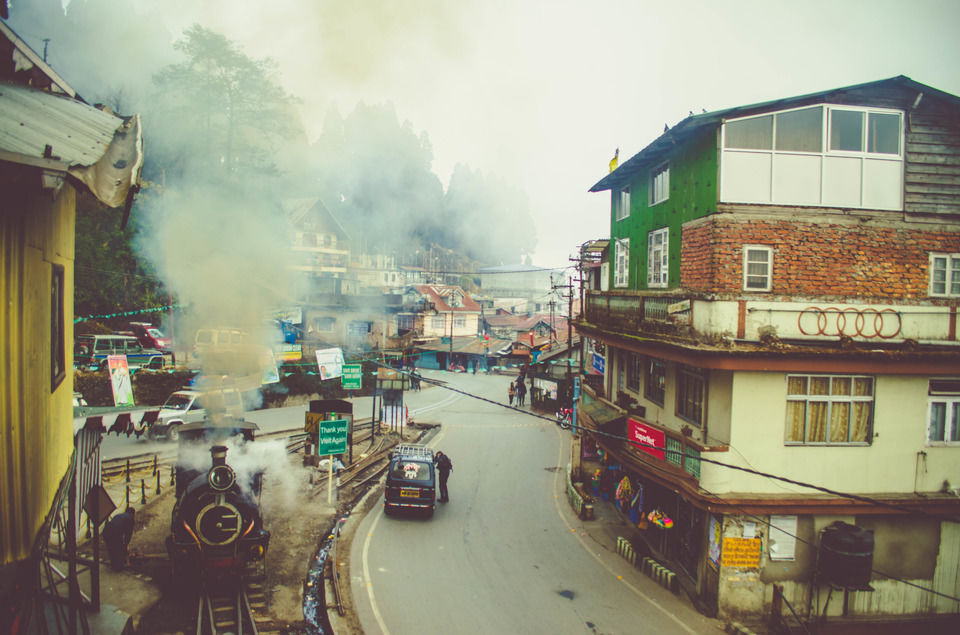 Where to stay when you are visiting the highest railway station in India
Homestays in Sikkim and Darjeeling are widespread. Locals love welcoming travellers and provide comfortable accommodation with home-cooked food at convenient prices. Accommodation is also available at the Ghum Monastery, but you will only be able to enquire about its availability upon arrival. Some homestays that you stay at when you are visiting Ghum railway station are Kanchan Kanya Homestay, Samabeong Tea Estate and Nestle Homestay. If you are unable to find good deals online, then it is highly suggested to look for an affordable place once you have reached Ghum railway station.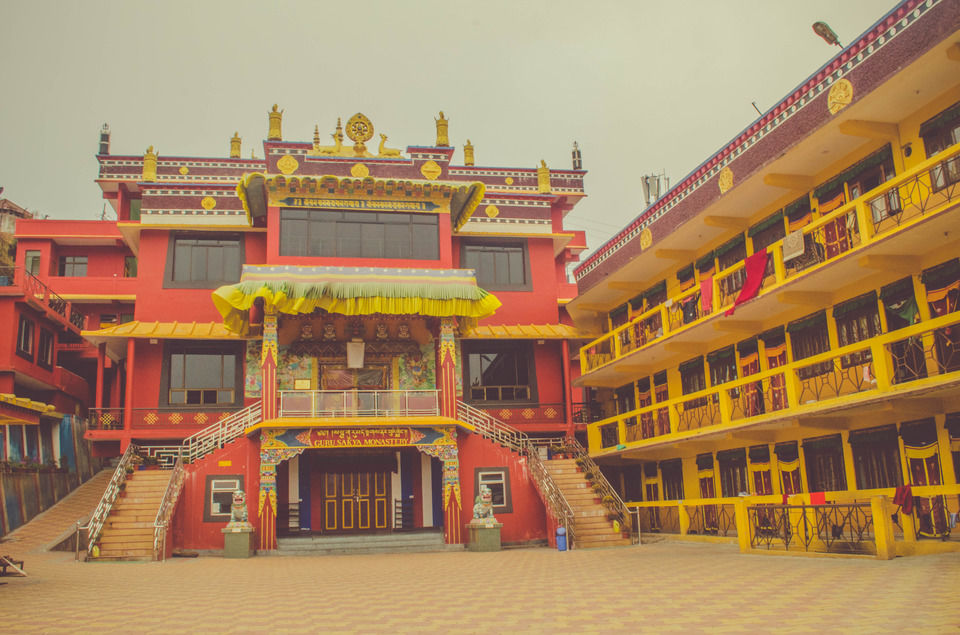 Where to eat
The town of Ghum is popular mainly for its street food. Most eateries are local and small scale. There are a few famous restaurants such as Capital Restaurant (0.3km from Ghum Monastery), Ghale's Restaurant (0.6km from Ghum Monastery), Kanchenjunga Restaurant (0.7km from Ghum Monastery) and Gharana (0.7km from Ghum Monastery). There are several better options available in Darjeeling, which is only 7km from the town. Some famous places to eat in Darjeeling are Glenary's, Tom and Jerry's, Frank Ross Cafe, Himalayan Java Coffee Shop and Shangri-La.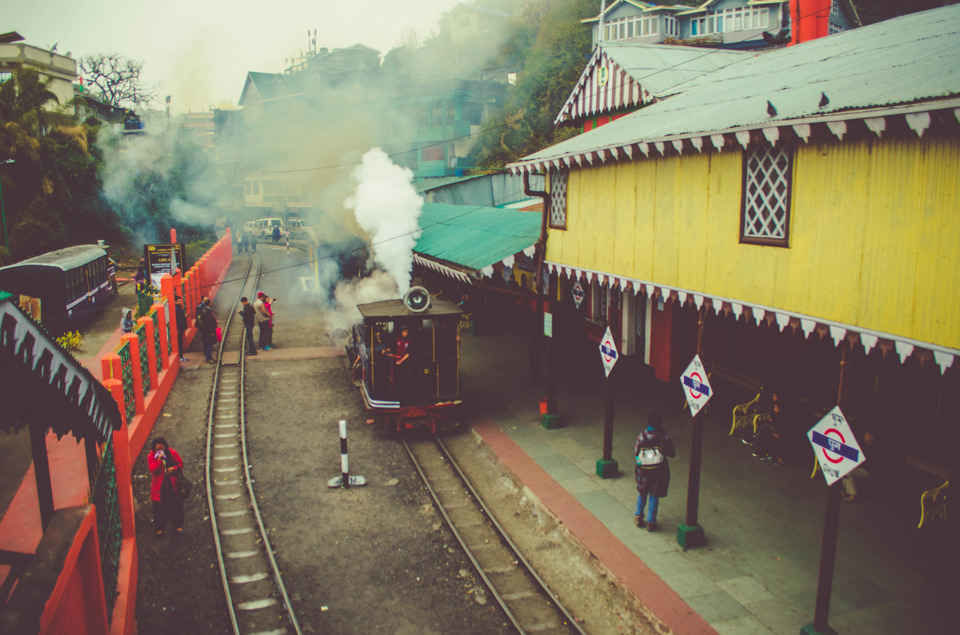 While planning your next trip to the iconic hillstation of Darjeeling, definitely consider staying for a while in the sleepy town of Ghum as well. It has been central to the development of Darjeeling and still has a strong cultural heritage. If you have already been to the highest railway station in India, then share you story and help travellers around the world plan a journey to this beautiful town in the Himalayas.
All images are credited to Akhil Verma.
Frequent searches leading to this page:-
darjeeling honeymoon package from nagpur, darjeeling honeymoon resorts, darjeeling tourism honeymoon packages, honeymoon darjeeling tourist places, darjeeling honeymoon places to visit