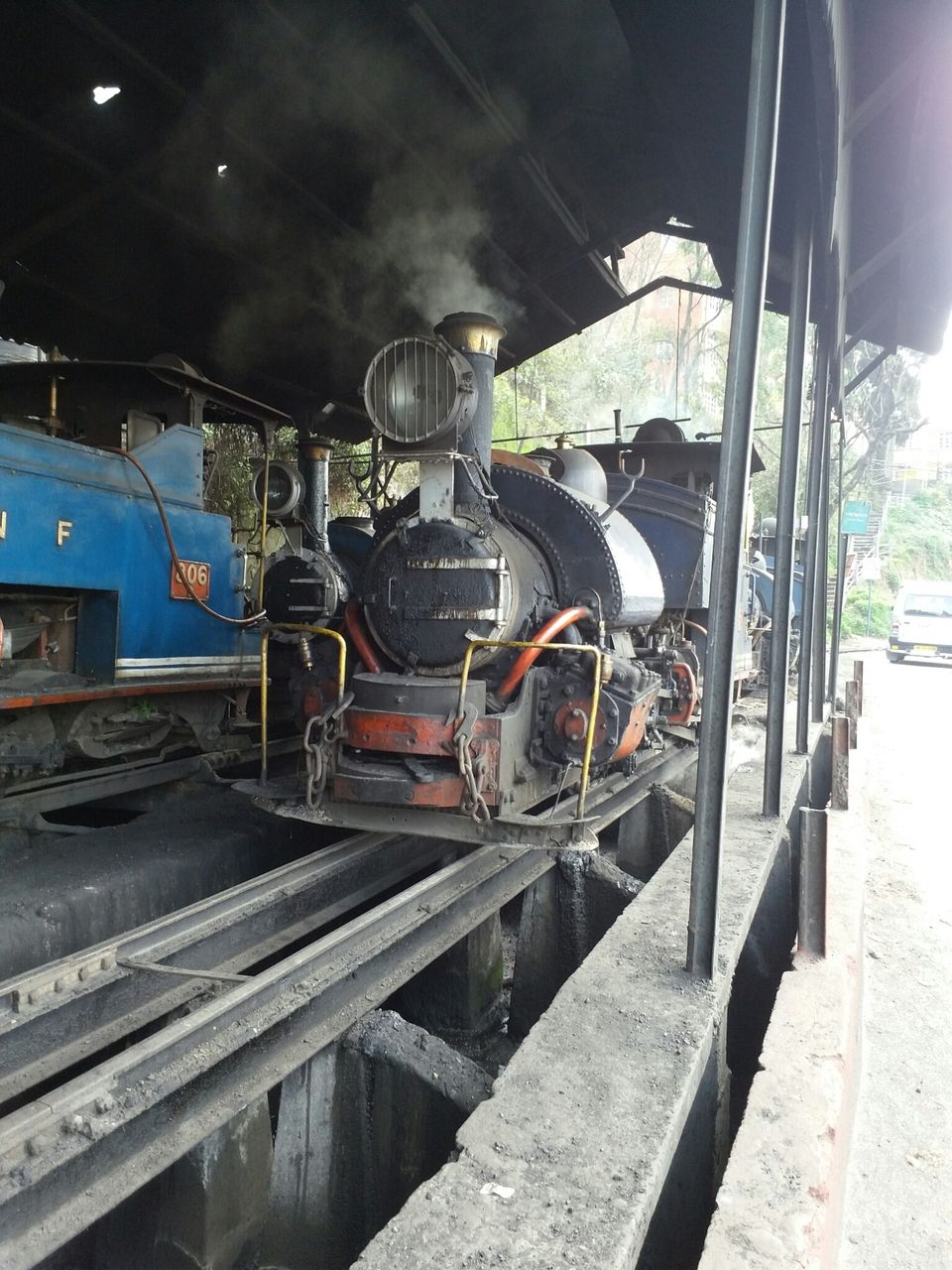 Darjeeling Himalayan Railway is the star attraction of Darjeeling. A train ride from Darjeeling to Ghum station and back OR a train from New Jalpaiguri to Darjeeling (9am to 3 pm). Journey through the well laid narrow gauge track in a toy train takes you back to the ancient times and leaves you with a warm feeling of the simpler times. The scenic view through the hill cut tracks and tunnels, serving you with different scenes at every turn of the train just adds up to the joy.
If you opt for a train ride from Darjeeling to Ghum and then back, there is a stop at Batasia loop and a 30 min halt at Ghum station. The real magic starts when you leave Darjeeling behind and the nature welcomes you. The clouds making it all the more fun when you aren't able to see a thing, just the train light.
During the halt at Ghum you can visit the DHR museum.
This ride has been declared by UNESCO as a world heritage site.
HOW TO BOOK:
You can book the tickets through IRCTC or after reaching the station. Tickets are slightly on the higher side with steam engine 1310/- and diesel 800/- upto Ghum station. You can also have a good experience just by sitting in the ghum station and watching the train emerging through the cloud of smoke, while sipping the Darjeeling tea.
HOW TO REACH:
You can get a shared jeep from New Jalpaiguri to Darjeeling at 250/- per person. It takes about 4-5 hours. From NJP station you need to reach the taxi stand to get to Darjeeling which is a bit far from the station. You can also book a private taxi to Darjeeling from NJP and even go to Mirik lake on the way.